A car is a significant investment. In fact, it's one of the largest you'll likely make throughout your entire life, usually second only to real estate. However, unlike many other investments, a vehicle won't hold it's value. Instead, it begins to depreciate the moment you drive it away. This means that, if you were ever to sell your car, you'd lose a lot of money in the process. There's no way to avoid this, but you can reduce it. With that in mind, here are six ways to combat car depreciation.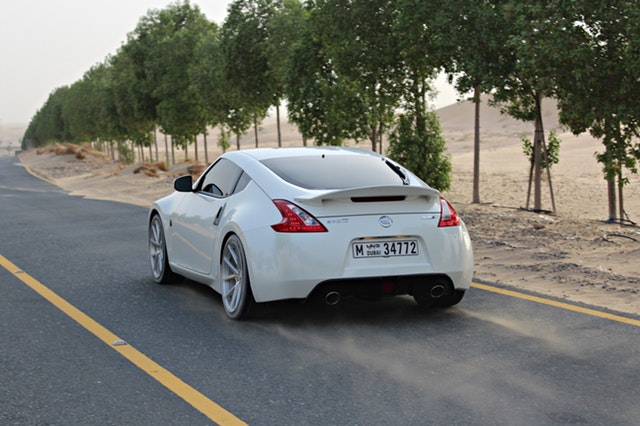 Choose A Neutral Color
Bright colors and bold patterns may reflect your personality, but they're not to everyone's tastes. This means that they could affect the resale value of your car, or, worse still, make it incredibly difficult to sell. Because of this, you should stick to neutral tones when purchasing vehicles or, if you can't, give your car a standard color paint job before putting it up for sale.
Pick The Right Modifications
Most would assume that modifications and customizations are an effective way to increase the value of your car, but that isn't always true. Although some do this, like upgrading the engine or replacing the number plate, many more that fail to carry their value. These include larger wheels, costly sound systems, and other typical boy racer type add-ons.
Follow The Maintenance Schedule
The very best way to increase your car's resale value is to look after it. This means sticking to the maintenance schedule in the owner's manual. Ideally, your vehicle should be serviced by a specialist. If you have a Land Rover, for example, that would mean a company like LRC 4×4 Limited. Their diagnostic equipment and knowledge mean your car would be in safe hands.
Keep A Low Mileage
The number of miles that your car has seen plays a big part in its value. Because of this, it's vital that you keep the mileage of the vehicle as low as you can. The simplest way to do this is to avoid long distance journeys. Use your car for driving to work and around your city alone and rent a different one if you need to go any further. At the very least, you should steer clear of road trips.
Watch How You Drive
Unfortunately, it's not just how far you drive, but how you drive that affects depreciation. Cars that have been driven badly are usually discovered during test drives. They don't brake, accelerate, or turn corners effectively, which would naturally put off any buyers. To avoid this, you must learn how to drive better. This means stopping any harsh braking and sticking to the speed limits.
Store In The Garage
Cars that are left on driveways or roads are put at a lot of risks. They could be stolen, vandalized, or damaged by other drivers and the elements. For this reason, you should keep your vehicle in the garage instead. This is particularly important if you live in an area with high crime or harsh weather. If you don't have a garage, then consider renting one or investing in better security.
No car owner can avoid depreciation completely, but with the advice above, you can significantly reduce it.
http://wp.freedomofcreation.co.uk/howtokillanhour/wp-content/uploads/sites/65/2019/05/White-Car-How-To-Kill-An-Hour.jpg
426
640
marcusbronzy
http://wp.freedomofcreation.co.uk/howtokillanhour/wp-content/uploads/sites/65/2017/09/htkah-web-logo-2017.png
marcusbronzy
2019-05-17 14:18:10
2019-10-30 12:00:28
6 Effective Ways To Combat Car Depreciation