Disney Plus Summer 2021 Extravaganza!
Disney Plus has LOADS of content coming your way this summer. So let's cut to it and give you a run down of what's to come from Disney Plus in the summer of 2021!
JUNE on Disney Plus
Raya and The Last Dragon
Raya and the Last Dragon takes us on an exciting, epic journey to the fantasy world of Kumandra, where humans and dragons lived together long ago in harmony. But when an evil force threatened the land, the dragons sacrificed themselves to save humanity. Now, 500 years later, that same evil has returned and it's up to a lone warrior, Raya, to track down the legendary last dragon to restore the fractured land and its divided people. However, along her journey, she'll learn that it'll take more than a dragon to save the world– it's going to take trust and teamwork as well. Friday 4th June
Genius
Geniusis an Emmy-winning anthology series that dramatises the fascinating stories of the world's most brilliant innovators, their extraordinary achievements and with their volatile, passionate and complex personal relationships. This third season explores Aretha Franklin's musical genius and incomparable career, as well as the immeasurable impact and lasting influence she has had on music and culture around the world. Grammy Award winner Franklin was a gospel prodigy, an outspoken civil rights champion and widely considered to be the greatest singer of the past 50 years, receiving countless honours throughout her career. Franklin will be portrayed by the triple threat Tony-, Emmy-and Grammy Award-winning Cynthia Erivo (Harriet, The Color Purple) and Emmy-winning Courtney B. Vance will play Aretha's father, CL Franklin. Genius: Arethais the first-ever, definitive and only authorised scripted series on the life of the universally acclaimed Queen of Soul. Friday 4th June
Loki
Marvel Studios' Lokifeatures the God of Mischief as he steps out of his brother's shadow in a new Disney+ series that takes place after the events of Avengers: Endgame.Tom Hiddleston returns as the title character, joined by Owen Wilson, Gugu Mbatha-Raw, Sophia Di Martino, Wunmi Mosaku and Richard E. Grant. KateHerron directs "Loki," and Michael Waldron is head writer. Wednesday 9th June
Luca
Set in a beautiful seaside town on the Italian Riviera, Disney and Pixar's original feature film Lucais a coming-of-age story about one young boy experiencing an unforgettable summer filled with gelato, pasta and endless scooter rides. Luca shares these adventures with his newfound best friend, but all the fun is threatened by a deeply-held secret: they are sea monsters from another world just below the water's surface. Directed by Academy Award® nominee Enrico Casarosa (La Luna) and produced by Andrea Warren (Lava, Cars 3). Friday 18th June
Love Victor S2
Season 2 picks up with a newly out-of-the-closet Victor(Michael Cimino) entering his junior year at Creekwood High. However, being out brings new challenges as Victor faces a family struggling with his revelation, a heartbroken ex-girlfriend in Mia (Rachel Naomi Hilson), and the difficulties of being an openly gay star athlete — all while navigating the excitement of his new relationship with Benji (George Sear). Friday 18th June
The Mysterious Benedict Society
After winning a scholarship competition, four gifted orphans are recruited by the peculiar Mr. Benedict for a dangerous mission to save the world from a global crisis known as The Emergency. Reynie, Sticky, Kate, and Constance must infiltrate the mysterious L.I.V.E. Institute to discover the truth behind the crisis. When the headmaster, the sophisticated Dr. Curtain appears to be behind this worldwide panic, the kids of The Mysterious Benedict Society must devise a plan to defeat him. The Mysterious Benedict Societystars Emmy® Award winner Tony Hale in the titularrole and features a standout ensemble of young actors. Friday 25th June
JULY on Disney Plus
The Walking Dead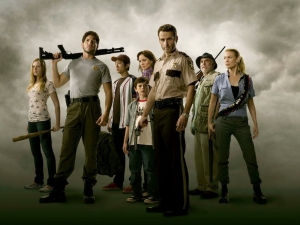 The Walking Dead is an action-packed drama, based on the comic books written by Robert Kirkman. It follows a group of survivors, led by former police officer Rick Grimes (Andrew Lincoln), struggling to survive after a zombie apocalypse. As the world overrun by the dead takes its toll, their interpersonal conflicts present a greater danger to their survival than the walkers that roam the country. This global smash-hit has built up a legion of fans across the world. S1-10 streaming from Friday 2 July on STAR on Disney+ ahead of the final ever series
War of The Worlds
After a series of brutal losses, Season 2 picks up with the human survivors of the alien attack who must mount their own fight to take back their planet. It's six months after the initial attack and Bill (Gabriel Byrne) has discovered more and more about the aliens. Most shocking of all are the undeniable similarities between the humans and the aliens – but Bill can't find any possible explanation. And most similar of all to the aliens is Emily (Daisy Edgar-Jones)
But just what is her strange connection to the alien invaders? In France, we're reunited with Catherine (Léa Drucker) and Sophia (Emilie de Preissac) who must deal with new personal problems alongside the external threat of the aliens. And when Catherine has dealt her most crushing blow yet, she throws herself into a new project: finding Professor Bill Ward. With the human resistance struggling, the sheer desperation to survive will drive some to contemplate taking extreme measures. Could someone be willing to sacrifice one of their own in order to save mankind? July on STAR on Disney Plus
Monsters At Work
Monsters At Work takes place the day after the Monsters, Incorporated power plant started harvesting the laughter of children to fuel the city of Monstropolis, thanks to Mike and Sulley's discovery that laughter generates ten times more energy than screams. It follows the story of Tylor Tuskmon, an eager young monster who graduated top of his class at Monsters University and always dreamed of becoming a Scarer, until he lands a job at Monsters, Incorporated and discovers that scaring is out and laughter is in. Weekly From Friday July 2nd
Black Widow
In Marvel Studios' action-packed spy thriller Black Widow, Natasha Romanoff aka Black Widow confronts the darker parts of her ledger when a dangerous conspiracy with ties to her past arises. Pursued by a force that will stop at nothing to bring her down, Natasha must deal with her history as a spy and the broken relationships left in her wake long before she became an Avenger. July 9th On Disney Plus with Premier Access and in cinemas
Race to The Centre of The Earth
Race to the Centre of the Earth is an adrenaline-fuelled global competition that pits four teams against one another in a nonstop sprint across the globe for a USD$1 million prize. The eight-part series, created by the producers behind the hit show The Amazing Race, is an extreme non-elimination competition that follows four groups of adventurers, each starting from different corners of the earth, as they race to a buoy holding a $1 million prize. Each team is challenged with navigating through its route, offering unique terrains, climates and cultures as the team makes its way to a central location. The teams will face untamed jungles, frozen arctic, arid deserts, bustling cities, treacherous mountains and vast oceans to reach the location where all four routes intersect. The first team to arrive at the buoy claims it all. Weekly from Friday July 9th
Spidey and his Amazing Friends
Our favourite neighbourhood web-slinger is used to working solo, but now Peter Parker must discover what it takes to become a truly amazing superhero: being a spider friend who works well with others. Together with his friends Miles Morales and Gwen AKA Ghost-Spider, they will team up with heroes such as Hulk, Black Panther and Ms. Marvel, to defeat evil foes and learn that teamwork is the best way to save the day. Weekly From 16th July
Turner and Hooch
When an ambitious, buttoned-up US Marshal inherits a big unruly dog, he soon realizes the dog he didn't want may be the partner he needs. Turner & Hooch stars Josh Peck as Scott Turner, son of Detective Scott Turner portrayed by Tom Hanks in the 1989 film of the same name. Weekly From Friday 16th July
AUGUST on Disney Plus
What If….
What If…? flips the script on the MCU, reimagining famous events from the films in unexpected ways. Coming to Disney+ in Summer 2021, Marvel Studios' first animated series focuses on different heroes from the MCU, featuring a voice cast that includes a host of stars who reprise their roles. The series is directed by Bryan Andrews; Ashley Bradley is head writer. Streaming in August
The Walking Dead
The Walking Dead is an action-packed drama, based on the comic books written by Robert Kirkman. It follows a group of survivors, led by former police officer Rick Grimes (Andrew Lincoln), struggling to survive after a zombie apocalypse. As the world overrun by the dead takes its toll, their interpersonal conflicts present a greater danger to their survival than the walkers that roam the country. This global smash-hit has built up a legion of fans across the world. Final Season streaming from Monday 23rd August on STAR on Disney Plus
That One Word Feyenoord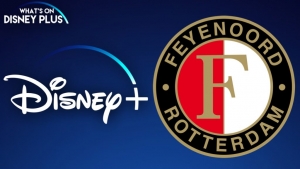 The people's club located on the bank of the Maas river in Rotterdam, but with a massive fan base throughout the Netherlands. And beyond. For the first time in its 112-year history, Feyenoord is now opening all its doors. The club is shadowed from the inside during the 2020/21 season, in which the utmost is demanded from the coach, players, management and the supporters. As the club is struggling with the huge impact of the COVID19 crisis. The present clashes with the past in a quest for a better future. Unique footage from the locker room and boardroom brings the club and all key personalities closer to the audience than ever before. Friday 27th August on STAR on Disney Plus
AVAILABLE NOW on Disney Plus
SOUL
What is it that makes you…YOU? Pixar Animation Studios' all-new feature film Soul introduces Joe Gardner (voice of Jamie Foxx). A middle-school band teacher who gets the chance of a lifetime to play at the best jazz club in town. But one small misstep takes him from the streets of New York City to The Great Before. A fantastical place where new souls get their personalities, quirks and interests before they go to Earth. Determined to return to his life, Joe teams up with a precocious soul, 22 (voice of Tina Fey). Who has never understood the appeal of the human experience. As Joe desperately tries to show 22 what's great about living. He may just discover the answers to some of life's most important questions.
So there you have it ALL the content on Disney Plus this summer. Are you going to watch it all?
Also, sign up to the How To Kill An Hour Patreon by clicking here!
Furthermore, keep up to date with everything How To Kill An Hour by signing up to our newsletter by clicking here!
Let us know what you think of the show by clicking here!
While you are there, Click here to subscribe to our YouTube Channel to see more amazing ways to kill time!
Also, follow us on Twitch by clicking here!
http://wp.freedomofcreation.co.uk/howtokillanhour/wp-content/uploads/sites/65/2020/04/Disney-Plus-1.jpg
720
720
billywright
http://wp.freedomofcreation.co.uk/howtokillanhour/wp-content/uploads/sites/65/2017/09/htkah-web-logo-2017.png
billywright
2021-06-22 13:08:12
2021-06-22 13:08:12
Disney Plus Summer 2021 Extravaganza!