Xbox Series X – The Lowdown
The new Xbox Series X, is out in the UK on November 10th & costs £449
It's a completely new design, different from its predecessors. It's got an upright tower design, PC Gamers would be familiar with this design, though it can be played flat or stood vertically.
There's also a rather cool Xbox Green Hue inside the top of the machine!
There is lots to shout about about the new Xbox, for example, most importantly, the Xbox Series X is the most powerful Xbox console to date! With 4K true gaming at up to 120 frames per second and 8K HDR (High Dynamic Range) Capabilities, giving the console Ray Tracing abilities which allows for a more dynamic and realistic environment to play in. As you will have true to life lighting in your worlds and accurate reflections on things like walls and water, in real time too!
Games…
Games on the Xbox Series X load incredibly quick and are VASTLY improved over the previous generation. This is mainly thanks to the Xbox Series X's usage of SSDs.
Games are also able to be continued where you left off no matter what you are doing, this is very very impressive. As it doesn't even matter if you load up another game! Microsoft are calling this 'Quick Resume' and we cannot wait to give it a go for ourselves soon!
With all this power we need to put it to the test with some amazing games right?
Well here's our Top 10 list of the games that are launching with the Xbox Series X
Number 10 – Tetris Effect: Connected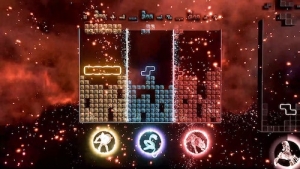 Tetris is one of the oldest franchises around, first releasing in June of 1984, that's over 30 years ago! The franchise is still going strong with the game effectively making the transition throughout the years. Tetris wastes no time in getting in on the next gen action with Connected.
It is an audio-visual spin on the original game. Tetris Effect: Connected is a multiplayer version of Tetris Effect which was released on PS4 as an exclusive in 2018.
It will feature co-op and competitive multiplayer with up to 3 players available to play on either local or online multiplayer. Have no one to join you? Fear not as you can play with up to 2 AI controlled players to help you along the way.
You can also play casually or competitively in a one on one battle in both local or online multiplayer. Not wish to play multiplayer? The original journey and standard puzzle modes are also available to play.
The full version of Tetris Effect's journey and standard puzzle modes will be part of the package.
Tetris effect: Connected is brand new and something like you have never seen it, or heard, or even felt! This looks incredibly addictive, unique and breathtakingly gorgeous reinvention of one of the most popular puzzle games of all time.
Number 9 – Dirt 5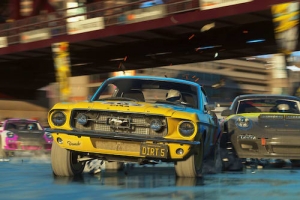 Codemasters famous rallycross game Dirt franchise is coming to the next generation with Dirt 5.
Ride across stunning global routes and drive a whole heap of cars, across an amazing career mode, or battle friends locally in 4 player split screen or get creative in Playgrounds arena!
The cars that are available range from 900bhp sprint cars, incredible rock bouncers, modern rallycross, classic rally, GT, muscle cars, trucks and buggies!
There's over 70 routes to conquer across 10 different global locations, such as racing on New York's frozen east river to Norway's Northern Lights!
The career mode looks amazing with stars Troy Baker and Nolan North star in Dirt 5's Career mode. The career mode is choice driven progression, real world sponsors and a huge number of different events. Under the tutelage of an icon, all eyes are on you to become the new star of an amplified world of off-road racing
Playgrounds is a brand new mode for Dirt 5, design your own racing arena and race on a Gymkhana, Gate Crasher and Smash Attack events on player-made racing arenas.
Whilst respecting the heritage and retaining the DNA of the franchise, DIRT 5 writes a new chapter in the legacy of DIRT. There's new features, new modes and a fresh approach make DIRT 5 a hub of off-road racing, style and culture, we cannot wait!
Number 8 – Fortnite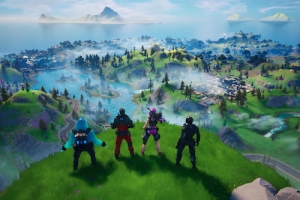 Fortnite is coming to the Xbox Series X! Yes, the massive multiplayer game. Both in terms of how big the franchise is and how big the battle royale is, is about to get even bigger.
Fortnite will remain free on the new generation and it will be epic! The game will take full advantage of the Xbox Series X's hardware and support ray tracing, vastly improved graphics by utilising Unreal Engine 5 and much improved load times.
Epic have revealed that all progress and purchases that players have already made will carry over on to the new consoles and play will even support cross play across generations.
Number 7 –
 

Gears Tactics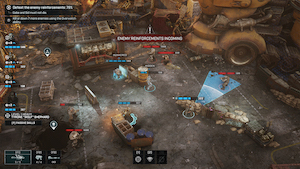 Gears Tactics is the top down, fast paced strategy game that is set firmly in the Gears of War franchise will come to the Xbox Series X on November 10th. It's optimised for the next gen consoles too, so there will be ray tracing and realistic lighting. Playable in 4K Ultra HD and at 60 frames a second.
Gears Tactics has a character driven story, following the journey of a defiant soldier Gabe Diaz to rescue and build a squad to fight the locusts. Players are able to customise their squad and equipment to best get them across the line and defeat the growing number of enemies and bosses. The encounters aren't all that friendly either!
Number 6 – The Falconeer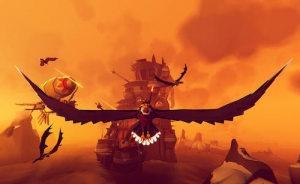 The Falconeer is an RPG aerial combat game, much like Ace Combat 7 or Crimson Skies. So if you have played those you know what type of game you'll be getting into with the Falconeer.
It's an open world air combat game, which features incredible aerial dogfights in an open world called The Great Ursee. There's been generations of wrong decisions and treason within The Great Ursee, factions clash in an effort to preserve the past or flee it's terrible consequences.
You ride on the back of a giant bird ion prey and take on missions to clear mines from shipping lanes as you battle land based enemies trying to stop you or other falconers. Flying closer to the ocean will gain you energy but will cost you dearly you crash into the water.
One amazingly cool thing about The Falconeer was that it was made by one person. Developer Tomas Sala!
Number 5 – Yakuza Like A Dragon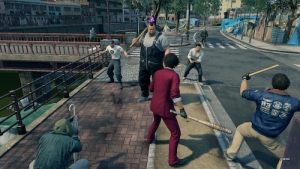 Yakuza: Like a Dragon is a role-playing video game developed and published by Sega
Become Ichiban Kasuga, a low-ranking yakuza grunt left on the brink of death by the man he trusted most. Take up your legendary bat and get ready to crack some underworld skulls in dynamic RPG combat set against the backdrop of modern-day Japan.
Ichiban, after being imprisoned for 18 years goes on a personal quest to become a hero alongside other characters.
In Yakuza Like A Dragon, the gameplay has been completely overhauled, replacing the usual 3D brawling mechanics with a different fighting style, turn based RPG battling.
The game will offer both Japanese and English audio to the player.
Number 4 – Bright Memory
Bright Memory is a fast paced FPS game and blends two genres of FPS games and action games and creates for one highly entertaining game. For example, combine a wide variety of skills and abilities to unleash incredible combo attacks! It's coming to the Xbox Series X!
You play as Supernatural Science Research Organisation agent…..SRO for short, Sheila as the game depicts your maiden adventure in the year 2020.
1000 year old relic swords, Kanshou and Bakuya have been discovered through SRO research and have been found to comprise of a unique multilayered structure. Each containing a mysterious substance within their cores.
The substance is Soul of Jiu Xuan and it possesses the ability to reanimate the dead.
SAI, a massive terror organisation, with it's own army at it's disposal, want the substance and use a cutting edge piece of tech known as a Quantum Transporter to infiltrate the SRO research facility.
They steal top secret and dangerous data.
Your character Sheila tries to calibrate the coordinates on the Quantum Transporter and mistakenly activates the device. Immediately transporting everyone in the vicinity to the Floating Island. An airborne continent near the North Pole, undisturbed in the slumber for over 1000 years.
It is soon discovered that the various beasts and corpses of those who once populated the island have been reanimated by the "Soul of Jiu Xuan", and they're coming for Shelia…
Number 3 – Observer: System Redux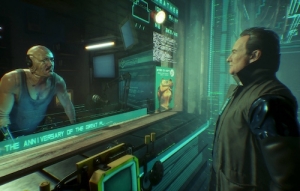 Observer System Redux is the definitive vision of the award-winning cyberpunk thriller Observer, which has been remastered for the next generation.
You play as Daniel Lazarski, who is portrayed by the late Rutger Hauer, an elite investigator of the future able to hack into the minds of other people.
He investigates a dilapidated Krakow apartment block in search of his estranged son. You are then taken on a weird dizzying and visually hallucinatory nightmare. Players take on the minds of witnesses as you hunt for clues for the whereabouts of your son. System Redux on Xbox Series X, will build on the original game and will have things such as ray tracing, HDR lighting, 4K textures, special effects, such as snow, fog and rain and more gameplay elements such as character models, story content and gameplay enhancements.
Number 2 – Assassins Creed: Valhalla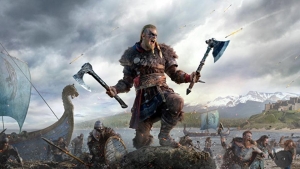 The very popular Assassins Creed is coming to the next generation. Assassins Creed Valhalla is Xbox Series X enhanced so expect 4K Ultra HD and 60 Frames per second!
You play as Eivor a viking raised to be a fearless warrior. You lead your clan from the icy desolation in Norway to the farmlands of 9th century England and make it your home.
It is up to you to find your settlement and conquer the hostile lands to earn a place in Valhalla- by any means too. England has entered the age of the Vikings and has a fractured nation of petty lords and warring kingdoms, will you be the new conqueror and tame the chaos in an untamed land?
Number 1 – Call of Duty Black Ops: Cold War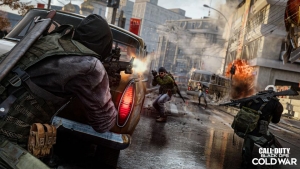 The ever popular Call of Duty Series is coming to the Xbox Series X.
The Call Of Duty Black Ops series returns with Call of Duty Black Ops: Cold War. It's a direct sequel to the previous game and major fan favourite Call of Duty: Black Ops.
Black Ops: Cold war drops players ito the Cold War of the early 1980's, with a gripping single player campaign where players will come face to face with famous historical figures and some hard truths will come to light. Battle around the globe from East Berlin, Vietnam, Turkey, Soviet KGB headquarters and many more.
Players will undertake elite operatives and you will follow a shadowy figure called Perseus. Perseus is on a mission to destabilise the global balance of power and change history forever, defend in to the dark centre of this global conspiracy alongside classic characters Woods, Hudson and Mason to stop a plot decades in the making.
As well as a stellar campaign, players are still able to drop into the war zone for some heated multiplayer games which also includes a Zombie experience.
We have to mention Halo: Infinite on Xbox Series X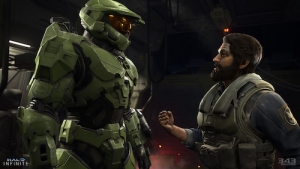 We know we know, Halo Infinite is delayed until 2021! But we cannot have a Top 10 list of Xbox Series X games without mentioning Xbox's flagship title can we?
Halo Infinite is built on a brand new engine, Slipspace. The trailer looks really cool and according to Chris Lee, studio head on Halo Infinite. Halo Infinite will "mark the beginning of a new chapter and challenge for the Chief. But it will also respect and continue threads that led to this point."
What it will look like
During the gameplay reveal we got to see what Halo will look like in game. It seems as though Halo Infinite will have more of an open world than previous Halo games. Though the game will still have a linear story to follow.
Halo Infinite is certainly going to be a huge game of Xbox the company. As well as Xbox Series X as during a recent interview with IGN. Chris Lee said that the game will start the next 10 years for Halo, stating:
"It's really about creating Halo Infinite as the start of the next ten years for Halo and then building that as we go with our fans and community."
Halo Infinite was due to come out around release but it's been pushed back to 2021.
The plot line on Halo infinite reads:
When all hope is lost and humanity's fate hangs in the balance. The Master Chief is ready to confront the most ruthless foe he's ever faced. The legendary Halo series returns with the most expansive Master Chief story yet.
Halo Infinite's Plot
Though we do know that Halo Infinite takes place long after the ending of Halo 5. Cortana is nowhere to be found and Master Chief is drifting around in space. Until you are found by a pilot. Both the Pilot and Master Chief don't know what's happened and they are trying to piece together what's gone on. Chris Lee also told IGN that the campaign will be long and a is considerably large. With is being longer than both Halo 4 and Halo 5 put together.
Xbox Series X – Wrap Up
So there we have it our top 10 games for the launch of the Xbox Series X. Well we know that Call of Duty Black Ops: Cold War doesn't come out until 3 days after the release. But it can count, right?
We are really enjoying the look of all these games, especially The Falconeer and Observer: System Redux. What games are you looking forward to? Is there any we missed or is there any games that you are looking forward to post launch? Let us know via our socials @howtokillanhour across them all!
So, keep up to date with everything How To Kill An Hour by signing up to our newsletter by clicking here!
Also, let us know what you think of the show by clicking here!
Furthermore, click here to subscribe to our YouTube Channel to see more amazing ways to kill time!
While you are there follow us on Twitch by clicking here!
http://wp.freedomofcreation.co.uk/howtokillanhour/wp-content/uploads/sites/65/2020/11/WEB-Youtube-Thumbnail-XBOX-LAUNCH.jpg
563
1000
billywright
http://wp.freedomofcreation.co.uk/howtokillanhour/wp-content/uploads/sites/65/2017/09/htkah-web-logo-2017.png
billywright
2020-11-10 16:42:32
2020-11-10 16:42:44
Xbox Series X: Top 10 Games available at launch!