6 Ways An Apple Watch Can Keep You In Shape!
Apple Watch is a great way to help you stay fit, it's a great fitness helper and an incredible gadget too! So, why not get involved and find out how the Apple Watch can help you stay fit. While not just in lockdown but also when we return to regular old normal day to day life!
1. Activity Sharing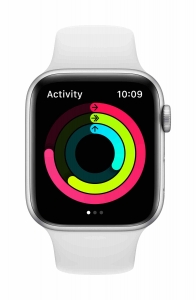 At times like this, people feel more isolated. So why not get involved with the Activity Sharing features! While this is a great time to try it out with your friends. As it's a way to make keeping in shape fun! Furthermore it can boost your spirits. As it can be just as much about being active. As it is about staying connected and social! Get out there and challenge your friends and family!

2. Activity Competitions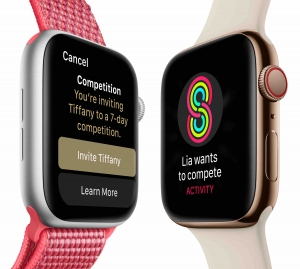 So as we stated in #1, you can set competitions. While more specifically, activity competitions! Yet, it doesn't have to be about winning and losing. So just set a goal that is easy to hit. Therefore aim to tie each other or max out the points for a certain number of days. Simple! Therefore a simple shared goal can be a fun addition to the week for you and your friends. Help each other stay connected. Motivate one another. While staying fit!
3. Stand Reminder
Also, don't forget to pay attention to the stand reminder! Use it as an encouragement to get active. Not just a notification to ignore! Just walk around the house/flat if you can't go out. So just do a few minutes every hour over 12 hours. Therefore it can really add up over the course of the whole day
4. Awards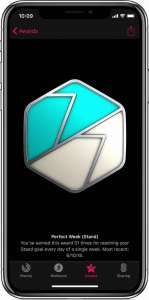 So, remember competitions? Check out Awards tab in the Activity app on iPhone. Compete with yourself and go for an award you haven't received yet
5. Mindfulness
While, the Breathe app is an easy way to take a few minutes during the day to reset. As your mental health is just as important as your physical!  Furthermore, there are also many guided meditation apps on the App Store to select!
Also, whilst you're doing so, why not check out new podcasts on Apple Podcasts or playlists on Apple Music!
6. Apps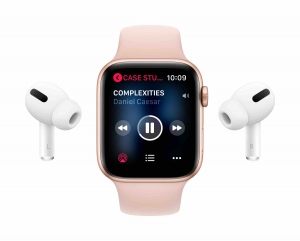 While it's a great time to explore the App Store on iPhone or Apple Watch, get moving! Download apps which encourage group fitness classes or live classes! Experiment with activities and try some in the privacy of your own home!
So, keep up to date with everything How To Kill An Hour by signing up to our newsletter by clicking here!
Also, let us know what you think of the show by clicking here!
Furthermore, Click here to subscribe to our YouTube Channel to see more amazing ways to kill time!
While you're there, follow us on Twitch by clicking here!
http://wp.freedomofcreation.co.uk/howtokillanhour/wp-content/uploads/sites/65/2020/03/Apple-Watch-LEAD.jpg
1600
2133
billywright
http://wp.freedomofcreation.co.uk/howtokillanhour/wp-content/uploads/sites/65/2017/09/htkah-web-logo-2017.png
billywright
2020-03-27 17:45:34
2020-03-28 16:39:11
6 Ways An Apple Watch Can Keep You In Shape!