Apple have announced their new ARM-based Mac Processor during it's One More Thing event. It's called the M1 and is a 5nm system on a chip (SoC). It features an 8-core CPU and an 8 GPU core. Apple are claiming that the chip will deliver the best performance per watt compared to any processor on the market. The CPU cores are divided up into four high-performance and four efficiency cores. The former delivers industry leading performance in single threaded workloads in the CPU. While all four performance cores can work alongside one another for a boost in multi-threaded performances.
Contextually the current A14 SoC features a six-core design with two high performance cores at its disposal. Additionally the A14, much like the M1 includes the 16 core Neural Engine that cna complete 11 trillion operations per second.
Performance
Apple says that the M1 can deliver up to 2x the performance to that of a PC within a Macbook Air. Graphically the M1 delivers the best performance of any integrated GPU on the market, Apple claims. On board there is built in support for Thunderbolt 4, PCI Express Gen 4 and NVMe storage. The M1 will also allow for universal memory architecture, dedicated engines for encoding and decoding media. Also your data will be safe due to a secure enclave.
The M1 chip also allows for better performance and energy gains. With up to 15hrs of web surfing on the new Macbook Air and 18 hours of video playback on a single charge. Comparatively the the intel powered model will offer 11 and 12 hrs of battery time on the same test modes. Whilst the new M1 chip will bring Apple's laptops instantly wake from sleep mode.
Apps
Apple have also stated that the first party apps (Final Cut, Logic) will take advantage of the M1 with improved performance. For example Final Cut is said to be six times faster on the M1 than on x86 processors. Furthermore Adobe and other developers will update their apps to take advantage of the M1 later this year. While before this upgrade, new Macs will ship with Rosetta 2. This will help translate existing x86 apps so that they can run on M1 Macs.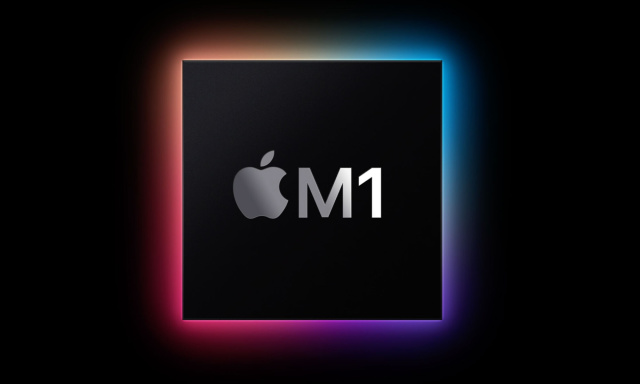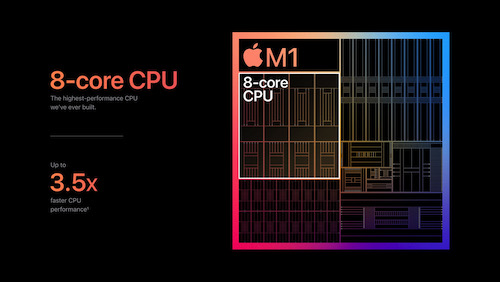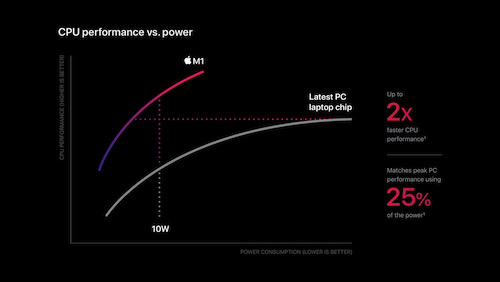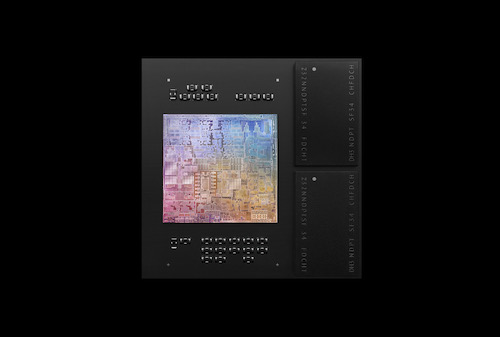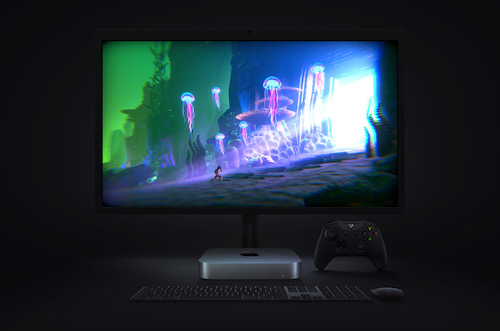 One More Thing: Macbook Air
To take advantage of the new M1, Apple announced a brand new line up of hardware starting with the Macbook Air. The Macbook Air features an 8-Core CPU which performs up to 3.5x faster than the previous generation. The 8-Core GPU graphics are up to 5x faster than previous generation. Games will be more immersive and graphics intensive games will run at higher frame rates.
ML (Machine Learning) workloads are up to 9x faster. Apps that use ML based features like face recognition or object detection will work at a fraction of the time too. The M1 chips storage and the latest flash tech will deliver up to 2x faster SSD performance. previewing images and importing files will be much faster! With Apple claiming that the M1 is faster than 98% of PC laptops sold in the past year!
The Macbook Air will also run fanless thanks to the power efficiency of the M1, remaining silent! The Macbook Air will feature up to 15 hours of wireless web browsing and up to 18 hours of video playback. Therefore becoming the longest battery life ever on a MacBook Air.
When compared to the previous generation, the M1-powered MacBook Air can:
Export a project for the web with iMovie up to 3x faster.
Integrate 3D effects into video in Final Cut Pro up to 5x faster.
For the first time, play back and edit multiple streams of full-quality, 4K ProRes video in Final Cut Pro without dropping a frame.
Export photos from Lightroom up to twice as fast.
Use ML-based features like Smart Conform in Final Cut Pro to intelligently frame a clip up to 4.3x faster.
Watch more movies and TV shows with up to 18 hours of battery life, the longest ever on MacBook Air.
Extend FaceTime and other video calls for up to twice as long on a single charge.
Other features include Apple's latest image signal processor in the M1 chip. This will help improve the camera image quality. There will be better noise reduction, greater dynamic range, and improved auto white balance and ML-enhanced face detection so users look their best during video calls.
Furthermore there will be P3 wide colour improvements for even an even more vibrant true to life Retina display. In terms osf privacy the Secure Enclave in the M1 and working alongside Big Sur will help to deliver incredible security features with Touch ID. Wifi 6 will help to deliver faster wireless performance. While 2 Thunderbolt ports and USB 4 support will help support for a wide range of peripherals.
The new Macbook Air helps to redefine the notebook and will start at £999!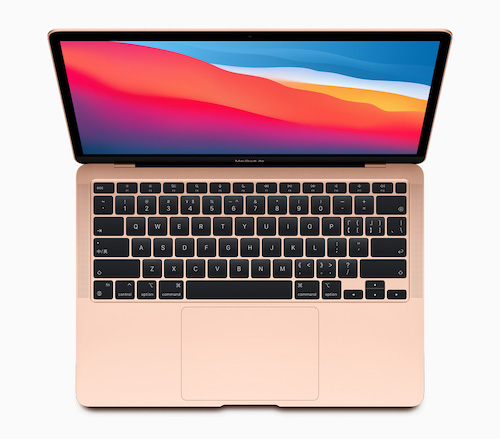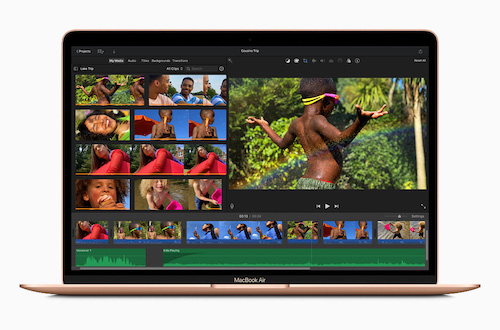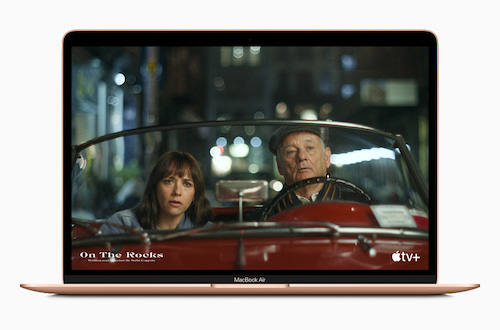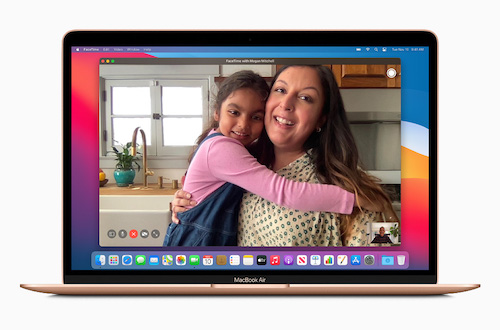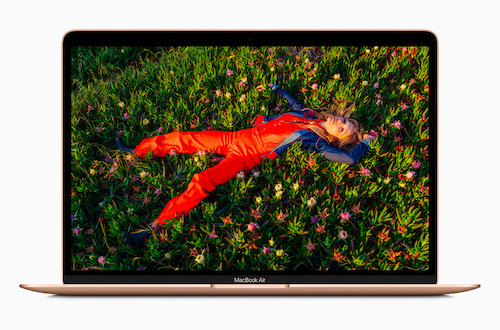 One More Thing: 13″ Macbook Pro
The 13″ Macbook Pro is the most popular notebook from Apple. Many people use it at Uni and most professionals use it creatively.
With the M1 and Big Sur, the most popular notebook will get even more powerful. The 8-Core CPU when paired alongside the Macbook Pro's active cooling system is up to 2.8x faster than the previous generation.
Allowing for quicker times transcoding video, editing high res photos and editing 4K video! The 8-Core GPU is 5x faster and will allow for super smooth graphics performance whether they are designing a game or a new product. Furthermore the M1 is up to 3x faster than the best selling Windows laptop in it's class! ML is up to 11x faster and for on device ML tasks that use the Neural Engine, the 13 inch Macbook Pro is the fastest pro notebook!
The battery life is great too with up to 17hours of web browsing time and 20hours of video playback. The brand new Macbook Pro delivers up to 2x the battery life of previous generation and the longest battery life on a Mac ever!
When compared to the previous generation, the M1-powered 13-inch MacBook Pro can:
Build code in Xcode up to 2.8x faster.
Render a complex 3D title in Final Cut Pro up to 5.9x faster.
Fluidly design intricate game scenes in Unity Editor up to 3.5x faster.
Perform ML tasks in Create ML up to 11x faster.
Separate out beats, instrumentals, and vocal tracks from a recording in real time in djay Pro AI, thanks to the amazing performance of the Neural Engine.
Play back full-quality, 8K ProRes video in DaVinci Resolve without dropping a single frame.
Compile four times as much code on a single charge, thanks to the game-changing performance per watt of the M1 chip.
Furthermore other features include studio quality mics for super clear recordings and calls. Apple's latest camera ISP in the M1 will help to give sharper images and more detail in the shadows and highlights on video calls. It will also much like the Macbook Air will provide best in class security thanks to the Secure Enclanve in the M1 and Touch ID. The Macbook Air features two Thunderbolt ports with USB 4 support to connect to many different devices, such as Apple's Pro Display XDR in full 6K resolution.
The new Macbook Pro starts at £1299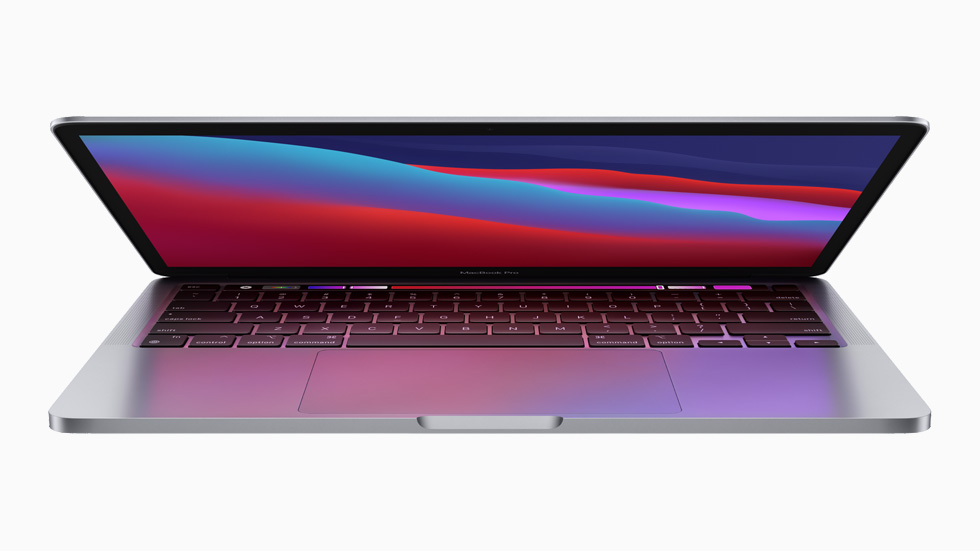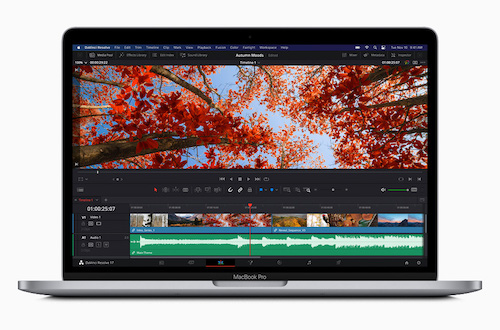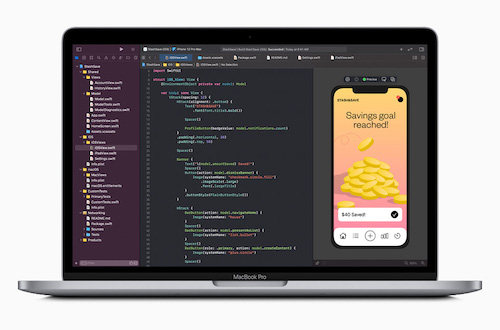 One More Thing: Mac Mini
Mac Mini is Apple's most versatile computer and with the M1 it is now even better! Packing a huge amount of performance and features into the small design.
M1 brings the 8-Core CPU with up to 3x faster performance to that of the previous Mac Mini. Dramatically accelerating demanding workloads, from compiling million lines of code to building enormous multitrack music projects. An 8-Core GPU will deliver up to a massive 6x increase in graphics performance. Allowing Mac Mini to tackle performance intensive tasks like complex 3D rendering with ease!
ML workloads take a huge performance improvement with up to 15x performance increase over the previous Mac Mini. The Mac Mini when compared to the best selling Windows desktop in it's price range delivers up to 5x faster performance!
When compared to the previous generation, the M1-powered Mac mini can:
Compile code in Xcode up to 3x faster.
Play a graphics-intensive game like "Shadow of the Tomb Raider" with up to 4x higher frame rates.
Render a complex timeline in Final Cut Pro up to 6x faster.
Take music production to new levels by using up to 3x as many real-time plug-ins in Logic Pro.
Magically increase the resolution of a photo in Pixelmator Pro up to 15x faster.
Utilize ML frameworks like TensorFlow or Create ML, now accelerated by the M1 chip.
Mac mini also features an advanced thermal design to sustain its breakthrough performance while staying cool and quiet, support for up to two displays including Apple's Pro Display XDR in full 6K resolution, and Wi-Fi 6 for faster wireless performance and the Secure Enclave in M1 for best-in-class security.
Mac Mini starts at £699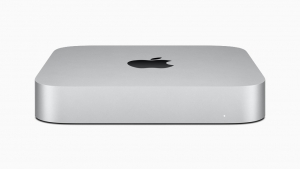 What did you think of Apple's One More Thing Event? Let us know via our socials @howtokillanhour across all platforms!
So, keep up to date with everything How To Kill An Hour by signing up to our newsletter by clicking here!
Also, let us know what you think of the show by clicking here!
While you're there, click here to subscribe to our YouTube Channel to see more amazing ways to kill time!
Furthermore, follow us on Twitch by clicking here!
http://wp.freedomofcreation.co.uk/howtokillanhour/wp-content/uploads/sites/65/2020/11/M1.jpeg
384
640
billywright
http://wp.freedomofcreation.co.uk/howtokillanhour/wp-content/uploads/sites/65/2017/09/htkah-web-logo-2017.png
billywright
2020-11-11 15:07:09
2020-11-11 15:07:21
Apple's One More Thing: Everything Announced