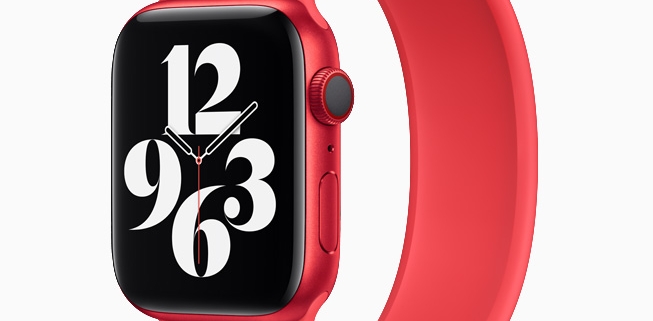 Apple Watch Series 6 is the most advanced smartwatch that Apple have created and in the latest version they have added wellness technology. The Apple Watch Series 6 delivers breakthrough Wellness and fitness capabilities with a revolutionary Bloody Oxygen feature that offers wearers more insight into their wellness. As it will measure your blood oxygen levels directly from your wrist in just 15 seconds!
Also included is a S6 System in Package and next generation always-on altimeter. Furthermore there's even more colour with new cases and finishes and bands. WatchOS7 brings Family Set Up, sleep tracking, automatic hand washing detection, new workout types and the ability to curate and share watch faces. Apple have also introduced the Apple Watch SE which combines their largest display of their watches and the most advanced features at an affordable price!
Apple Watch Series 6 and SE will help you stay active with more workout types, real times elevation and Fitness + a brand new experience built around Apple Watch! Watch OS 7 will create healthy habits, helping to meet your sleep goals and wash your hands and protect your hearing! You will also be able to choose from more colours, blue, red, graphite and gold!
Blood Oxygen & Sensor App
Apple Watch over the years has become invaluable for people's health. From features like the ECG and high/low heart rate notifications, fall detection, cycle tracking, and noise alerts! Series 6 adds another health feature and measures the oxygen saturation of your blood.
Oxygen saturation otherwise known as SpO2 indicates how well your lungs and circulatory system are delivering oxygenated blood around the body. Blood oxygen is measured as a percentage of saturation. Therefore 100% means that your red blood cells are fully saturated with oxygen. A normal oxygen saturation is 95-99%.
This is usually measured using a pulse oximeter. While usually in the form of a finger-tip clipped device, pulse oximeters pass light through the skin to detect the colour of the blood. So therefore it will indicate Oxygen saturation levels.  Tests are quick, painless, and non-invasive. Apple Watch Series 6 uses similar technology to measure blood oxygen.
So, there are two primary reasons as to why your blood oxygen levels may decrease. Changes in your body and changes in your environment. Altitude when traveling above 6,000 feet for example is the most common environmental factor. As the air at high elevations has less oxygen, so therefore it is less available for you to breathe and for your blood to absorb.
How It Works
The back crystal of Apple Watch Series 6 features 4 clusters of green, red and infrared LEDs, and four photodiodes perfectly isolated between them. During a measurement the LEDs shine red and infrared light through your skin and onto the blood vessels in your wrist. The photodiodes will capture the light that is reflected back and then detect the colour of your blood. The colour of your blood will indicate an oxygen level. Bright blood is more saturated and dark red is less. An algorithm will then determine your oxygen saturation level.
Measurements are on demand and can be taken with the Blood Oxygen app by holding your wrist flat and supported. While the watch display is facing up. The reading will take 15 seconds and show you your results on the watch. However, the Blood Oxygen feature will also periodically measure your blood oxygen throughout the day when you are not moving.
All data that is taken by the app is viewable in the Health app. You'll be able to track trends over time and see how your blood oxygen levels change with elevation or environment. While if you enable sleep mode and wear your Apple Watch Series 6 to bed it will take background measurements overnight. Allowing you to see how your saturation levels fluctuate whilst your sleep.
Design
Apple watch Series 6 uses a new dual core processor that is based on the A13 Bionic that is found in the iPhone 11. The upgraded S6 SiP runs at 20% faster, allowing apps to launch 20% faster, whilst maintaining an 18 hour battery life. Apple Watch Series 6 also features the U1 chip and Ultra Wideband antennas. As this will enable short range wireless location support for new experiences such as digital car keys. Apple Watch Series 6 can also achieve a full charge in under 1.5 hours! The always on display is also 2.5 times brighter than Apple Watch Series 5 outdoors when the user's wrist is down. Furthermore you can also now access Notification Center and Control Center, tap on complications, and swipe to change faces without having to wake their watch screen.
Always-On Altimeter
A brand new always-on altimeter provides real-time elevation all day long. By using the new more power efficient barometric meter. Also in conjunction with GPS and nearby WiFi networks. Allowing the Apple Watch Series 6 to detect small elevation changes above ground level, up and down to the measurement of a foot! It can be shown as either a new watch face, complication or workout metric.
Apple Watch Collection
There is now more choice than ever, blue is now available alongside silver, space grey and gold aluminium case options. As well as a (PRODUCT) RED Apple Watch.
Stainless steel models are now available in graphite — a rich grey-black hue with a striking high-shine finish — and an updated classic yellow gold colour. Apple Watch Edition is available in natural and space black titanium.
There's also new band style options. Such as the Solo Loop. A brand new continuous stretchable band design, that comes in either soft silicone or braided yarn. They come in a range of different sizes (9) to fit your wrist. Also available is a first-of-its-kind Leather Link wraps elegantly around the wrist, effortlessly attaching on the other side with flexible moulded magnets.
Apple Watch Nike also comes with new colours for the Nike Sport Band and Nike Sport Loop. A new Nike Compact watch face is also available which allows for multiple Nike Run Club complications.
watchOS 7
WatchOS 7 comes with new watch face options such as Stripes, Chronograph Pro, GMT and Artist! New health and fitness features was also announced such as low-range VO2 Max, sleep tracking, automatic hand washing detection, and new workout types, can help users better understand overall well-being.
Family Setup and Optimised Features for Families
Family Set up in watchOS 7 allows more people to enjoy Apple Watch. Some members may not have an iPhone. So Family Set Up will help with that. Those without an iPhone. Such as the younger or older members of the family. Can benefit from the important health and safety features of Apple Watch, like Emergency SOS, while Maps, Siri, Alarms, and the App Store and all their data is securely encrypted. They even get their own personal phone number, through a seperate cellular plan using their own Apple ID. You can follow their schedule using calendar. Set reminders for them. View photo albums synced from a guardian's iPhone and more!
Apple Pay
Plus with the new Apple Cash Family, parents can send their kids money to spend on their watch using Apple Pay! Parents can choose to receive notifications when their kids pay and view their child's purchases in the Wallet on their own iPhone.
Kids are also able to take advantage of the communication and personalisation capabilities, access Emergency SOS, Activity Rings and a new mode for the younger members of the family, Schooltime. Which will help them stay focused and attentive while learning at home or at school. You can now put a child's allowance on to their Apple Watch too!
For the older members of the family, simplified onboarding and configuration processes. A refreshed X-Large face that shows the time and a rich complication at a glance. Health Checklist in the health app on the iPhone. This allows the ability to track whether health features have been enabled in one centralised view.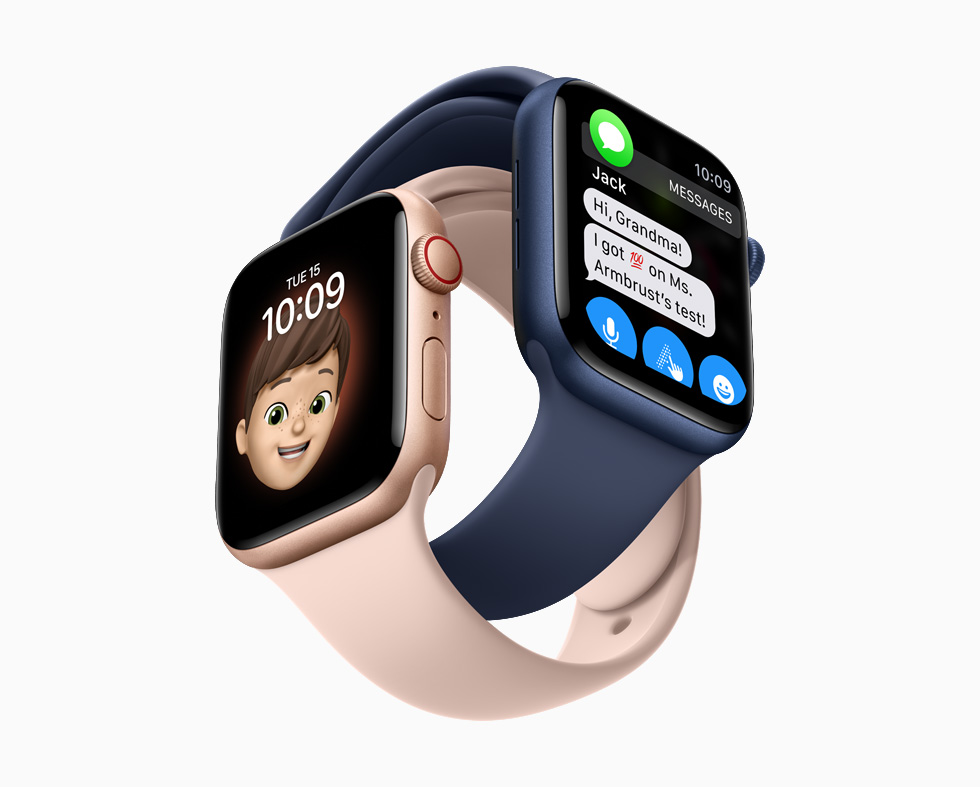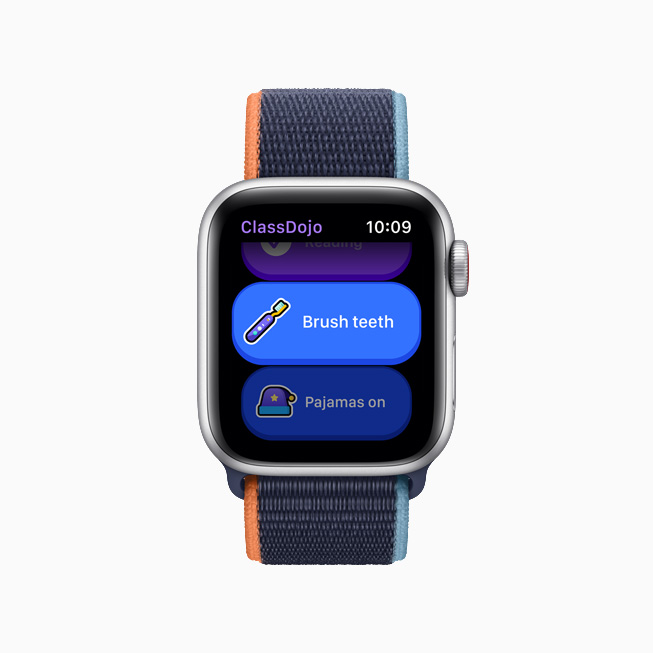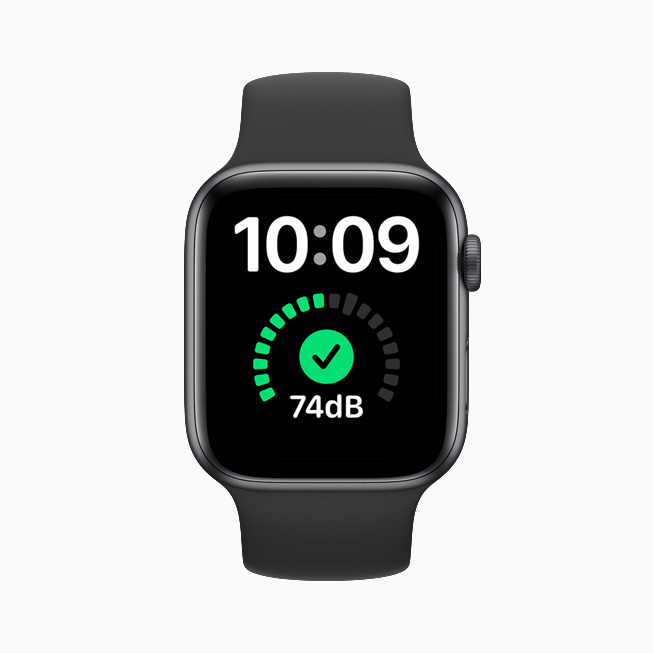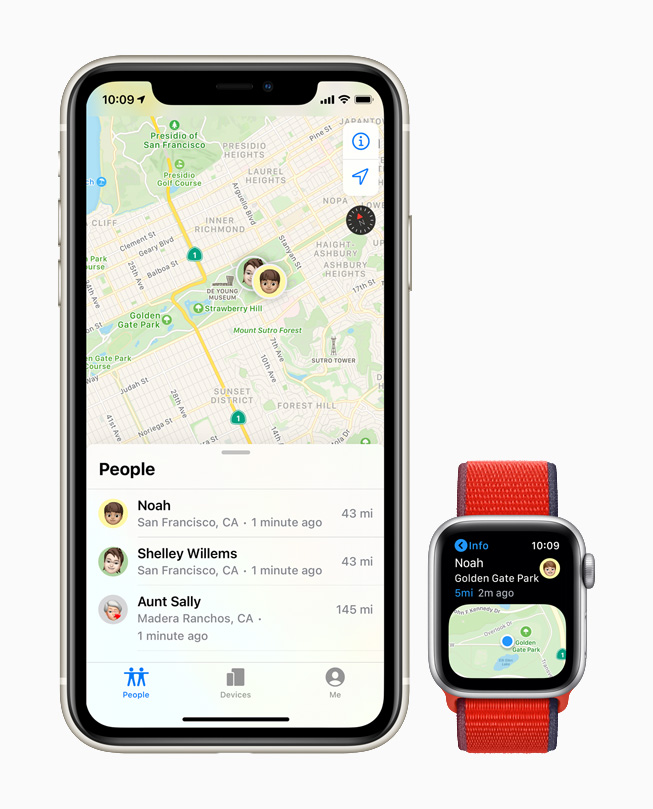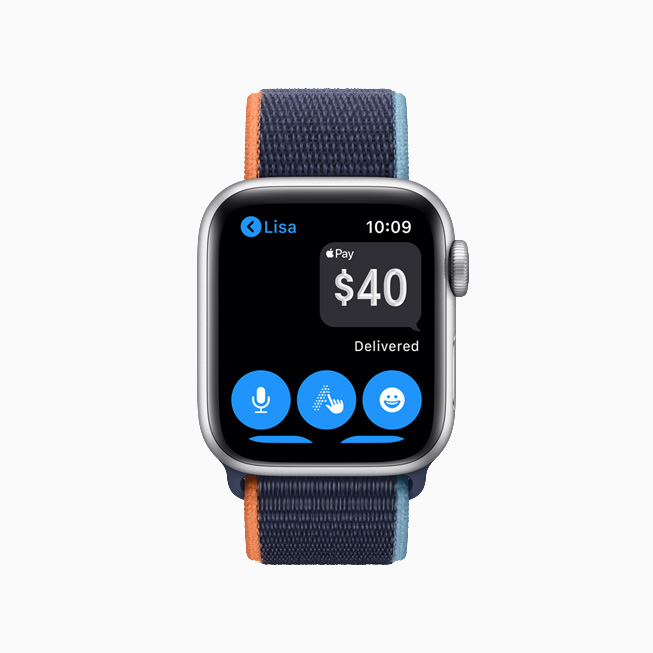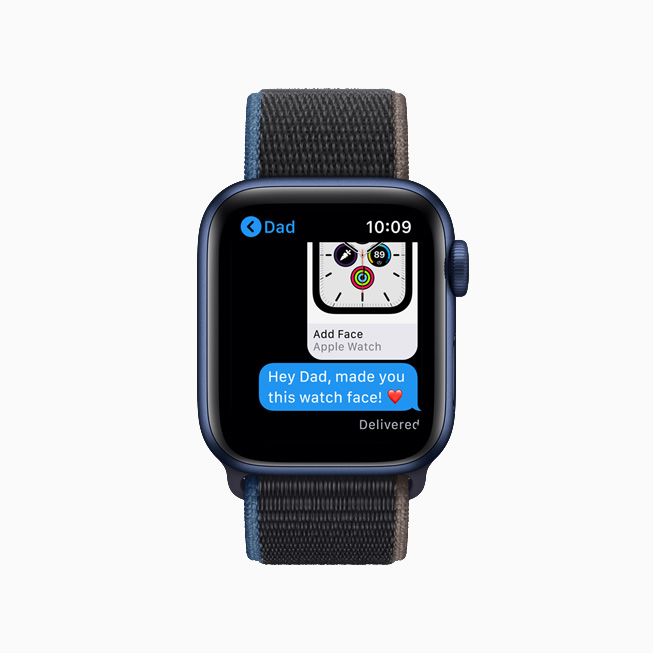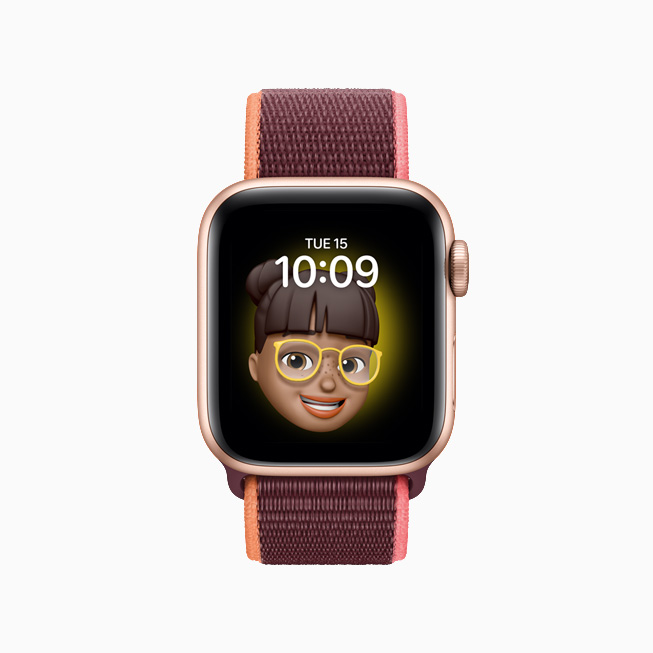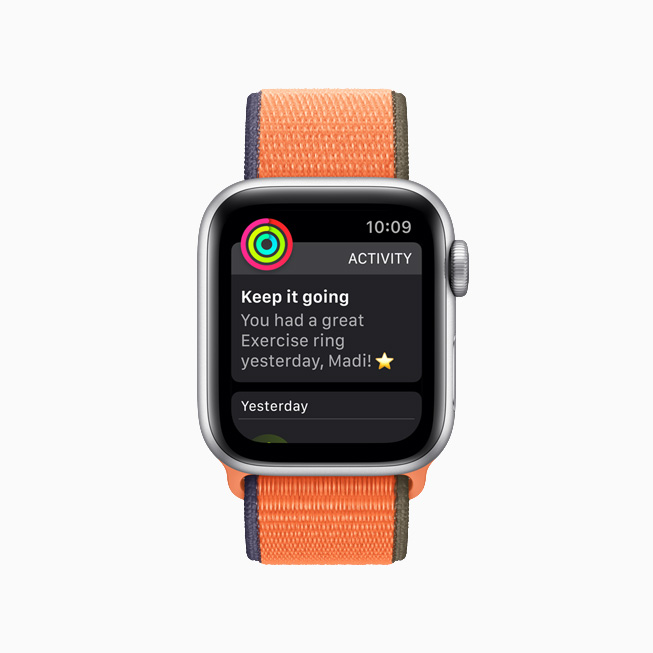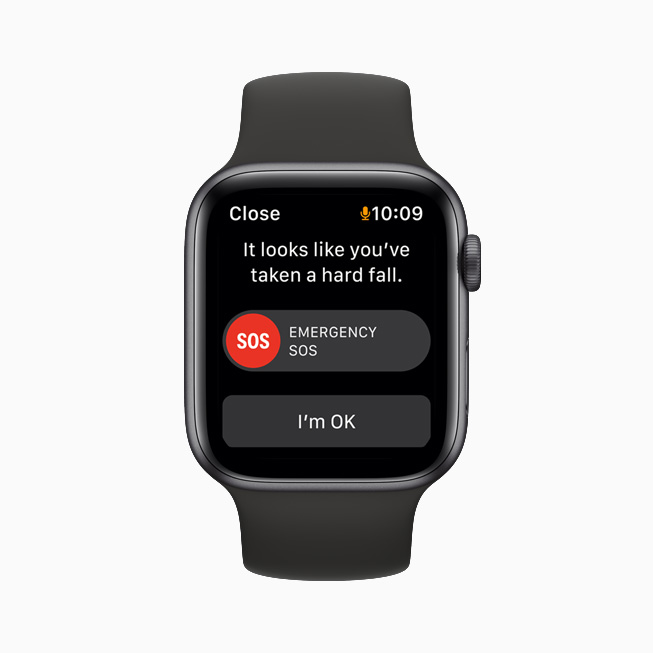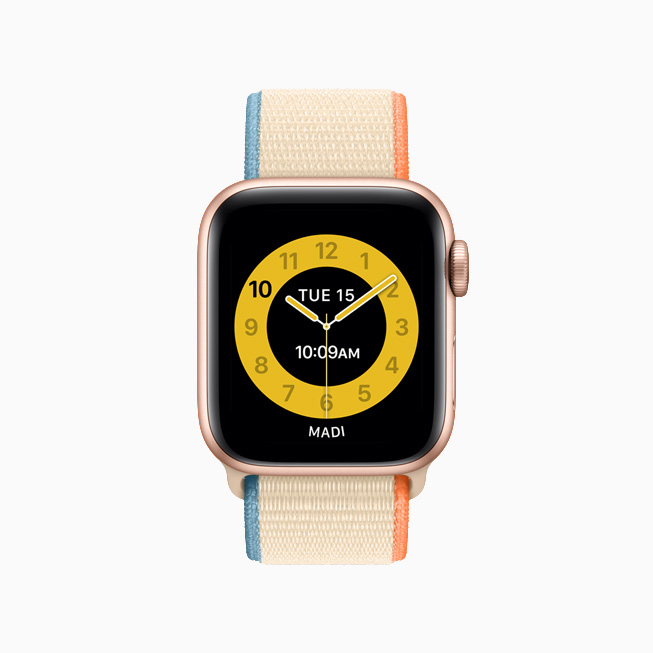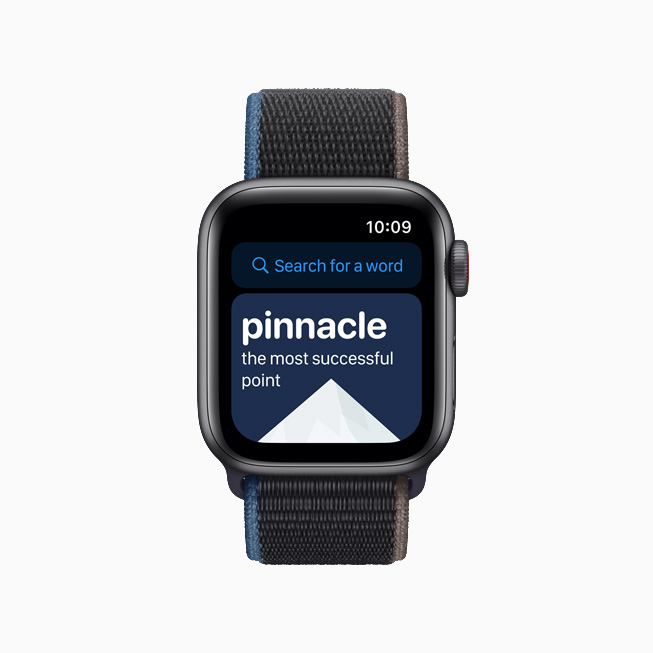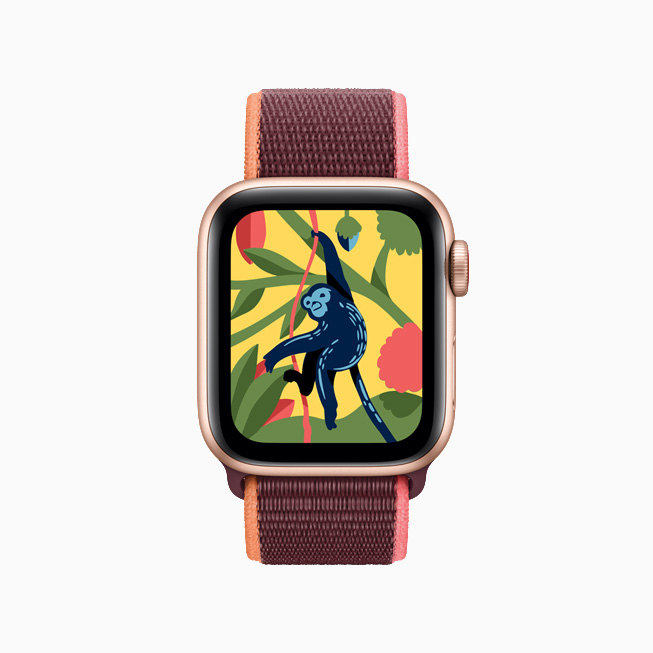 Pricing
The GPS version starts at £379 and the GPS + Cellular version starts at £479
Apple Watch SE
Apple Watch SE is a new cheaper more affordable Apple Watch.
It packs all the features you love such as Fall Detection, Noise App, Emergency SOS all into a modern design. All at an affordable price. It features the same accelerometer, gyroscope and always on altimeter as the Apple Watch Series 6.
Features a retina display with thin borders, curved corners which is 30% larger than Series 3. This allows for large and easy to read app icons and fonts. While fonts and complications are precise and informative. New Watch faces are optimised for the display so users can easily view notifications and text messages.
It has the S5 System in Package and dual core processor. Apple Watch SE delivers fast performance that is up to 2 times as faster than the Apple Watch Series 3. The digital crown has haptic feedback and has the latest speaker and microphone.
Pricing
The Apple Watch SE (GPS) starts at £269 and the GPS + Cellular version starts at £319.
Fitness +
Fitness + is built straight into the Fitness app and is built around the Apple Watch. From beginners to enthusiasts, Fitness+ allows you to access studio style workouts delivered by world class trainers. Every workout is accompanied by motivating music from all of your favourite artists too!
Video workouts designed by world class trainers help to deliver immersive workout experiences bringing you your own in session workout metrics to life for maximum encouragement. Apple Fitness+ uses a custom recommendation engine which learns your preferred routines. So it will adapt and provide you with content that matches your workout behavior, intelligently providing you with smart choices to help you get to your next workout as quickly as possible.
It's available in the new Fitness app on iPhone, iPad, and Apple TV. So you can take your Apple Watch workouts wherever and whenever you like. There are new Studio Workouts each week from all of the most popular workouts such as HIIT, indoor cycling, yoga, strength training, indoor rowing, dance, core, treadmill for both runners and walkers and mindful cooldowns.
The workouts also adjust as you progress so the content for beginners will help them understand how to get started whilst the more challenging workouts will be reserved for the more advanced fitness enthusiasts.
Your  metrics that are on your Apple Watch Series 6 will be displayed on screen and live too! Heart rate and calories burned will be visible along with Activity rings to give you a personalised and immersive experience. Apple Fitness+ features a Burn Bar for workouts like HIIT, cycling, rowing and treadmill. The Burn Bar is fueled by your in session workout metrics. Whilst comparing your exertion to the community of users who have done the workout before.
Fitness Plus is $9.99 P/M or $79.99 Per year.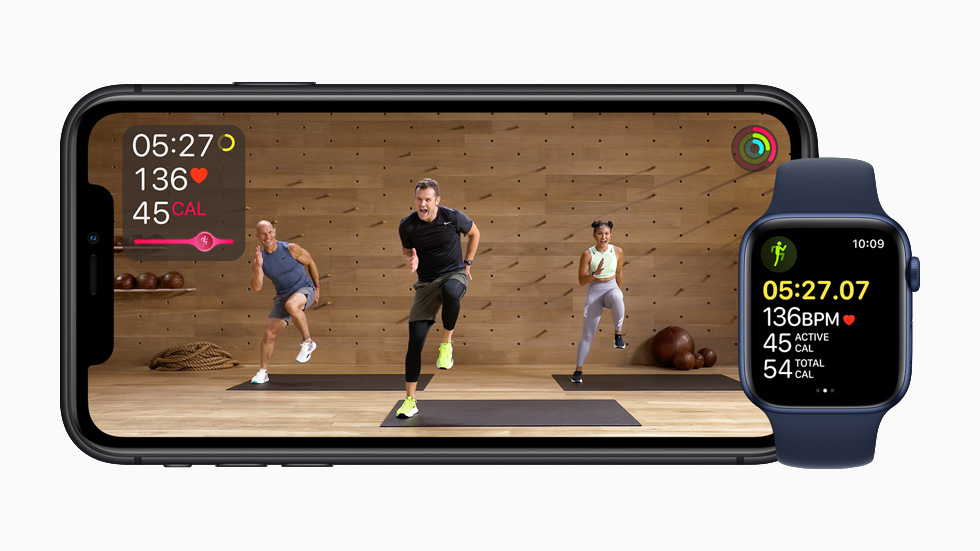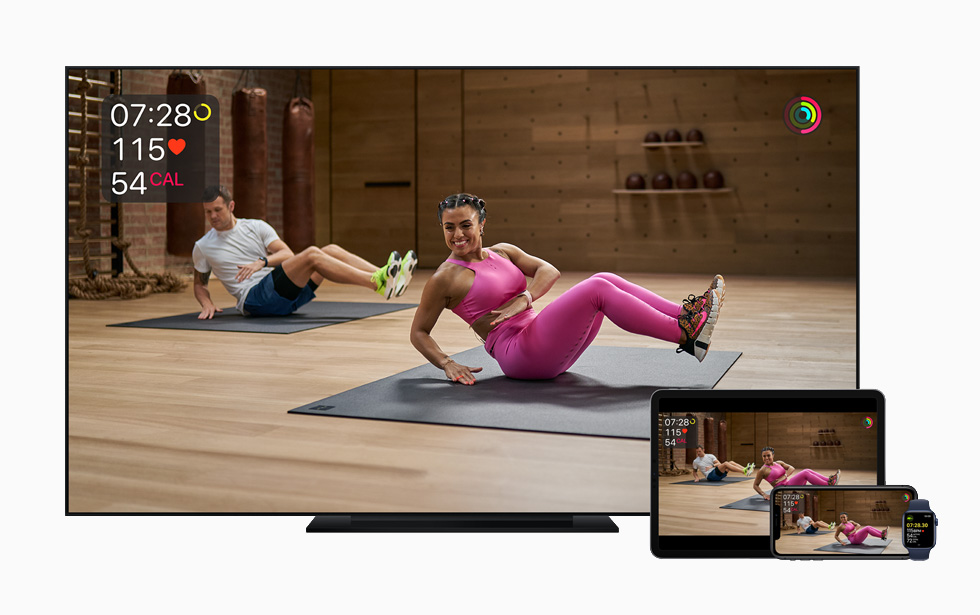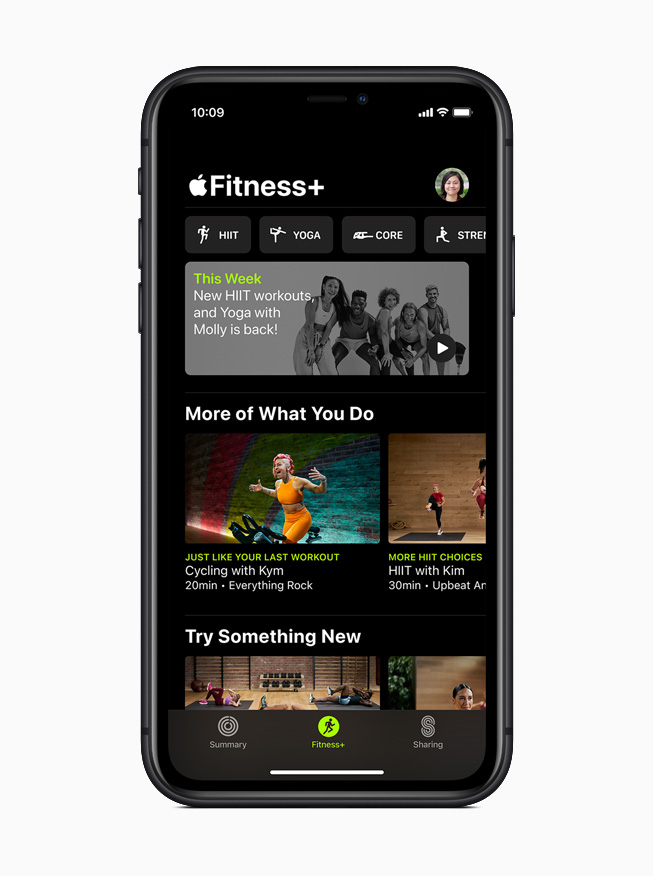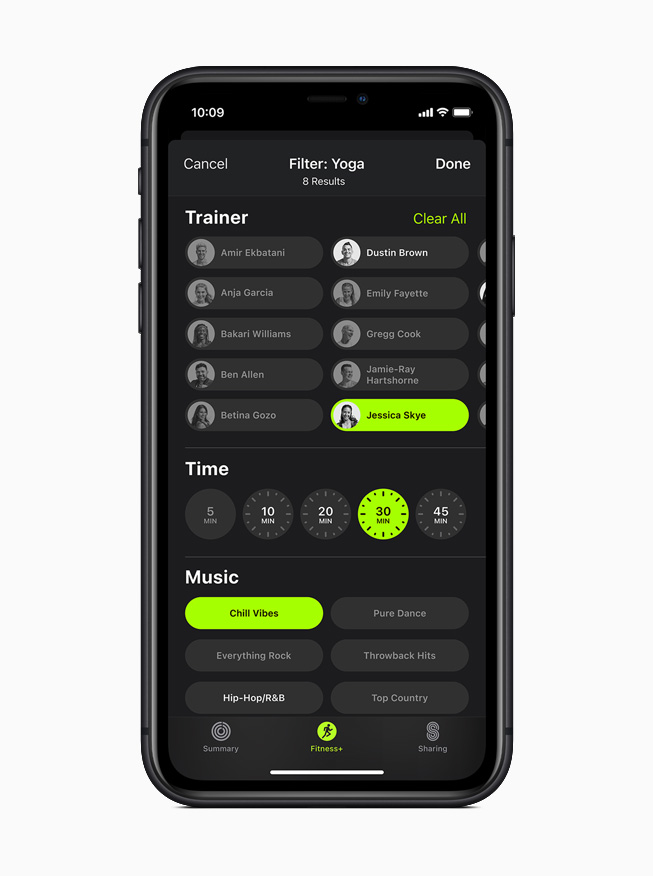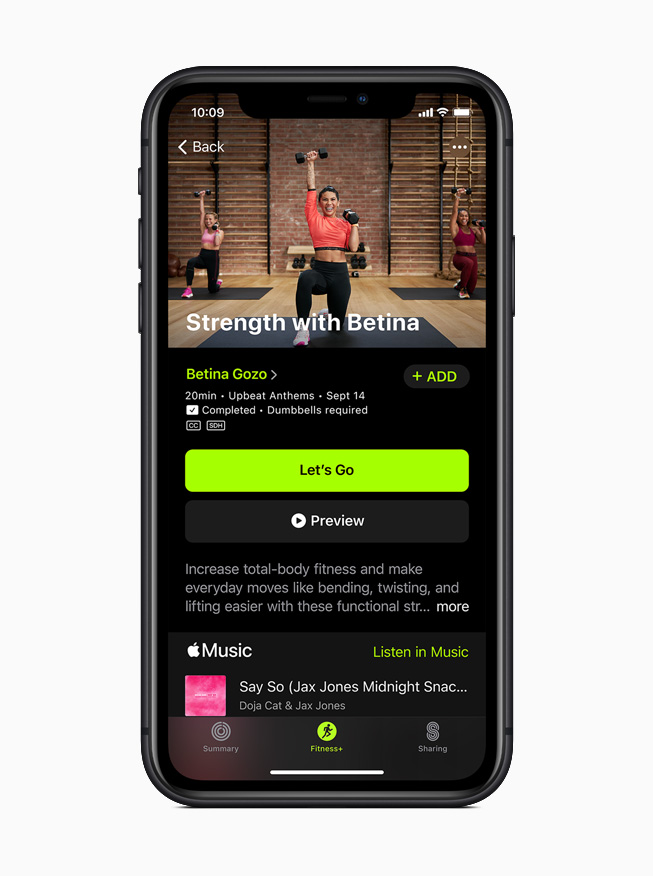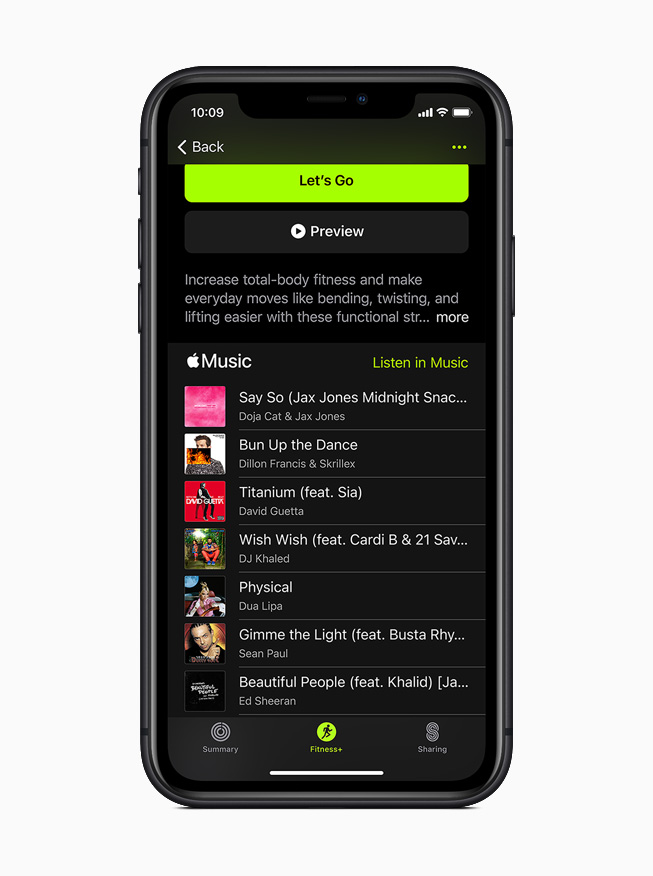 Apple Watch Series 6 Features Overview:
Blood Oxygen.Measure your oxygen saturation, an important indication of your overall wellness, directly from your wrist with the new Blood Oxygen sensor and app. Take an on-demand reading in just 15 seconds. Plus, Series 6 will also take periodic background readings, even while you're asleep, so you can easily keeps tabs on your blood oxygen
Advanced performance. The new S6 System-in-Package (SiP) is our most powerful SiP yet. It delivers up to 20 percent faster performance than the S5 SiP. It also brings 5GHz Wi-Fi and Ultra Wideband connectivity, with the U1 chip, to Apple Watch for the first time.
New colors. Express your style with four new case colors. New Blue and (PRODUCT)RED Aluminum are bright and bold, while Graphite and Gold Stainless Steel are sleek and sophisticated.
Real-time elevation. Thanks to advanced sensor fusion, the new always-on altimeter lets you see your elevation change in real time all day long, with minimal impact on battery life. It's now available as a watch face complication too.
Enhanced Always-On Retina display. The Always-On Retina display is now 2.5 times brighter when your wrist is down versus Series 5, making it easier to see in bright light, like on a sunny day outdoors. Plus, you can now interact with the watch face—access Control Center and Notification Center, change faces, and more—without raising your wrist.
Solo Loop bands. A radical new way to wear Apple Watch. New Solo Loop bands have no clasps or buckles, making them ultra-comfortable to wear. They come in two new materials and nine sizes for a perfect fit.
Nike and Hermès. Apple Watch Nike offers fresh band colors and a new face, while Apple Watch Hermès introduces new Attelage bands and the Circulaire face, the first Hermès watch face with multiple complications.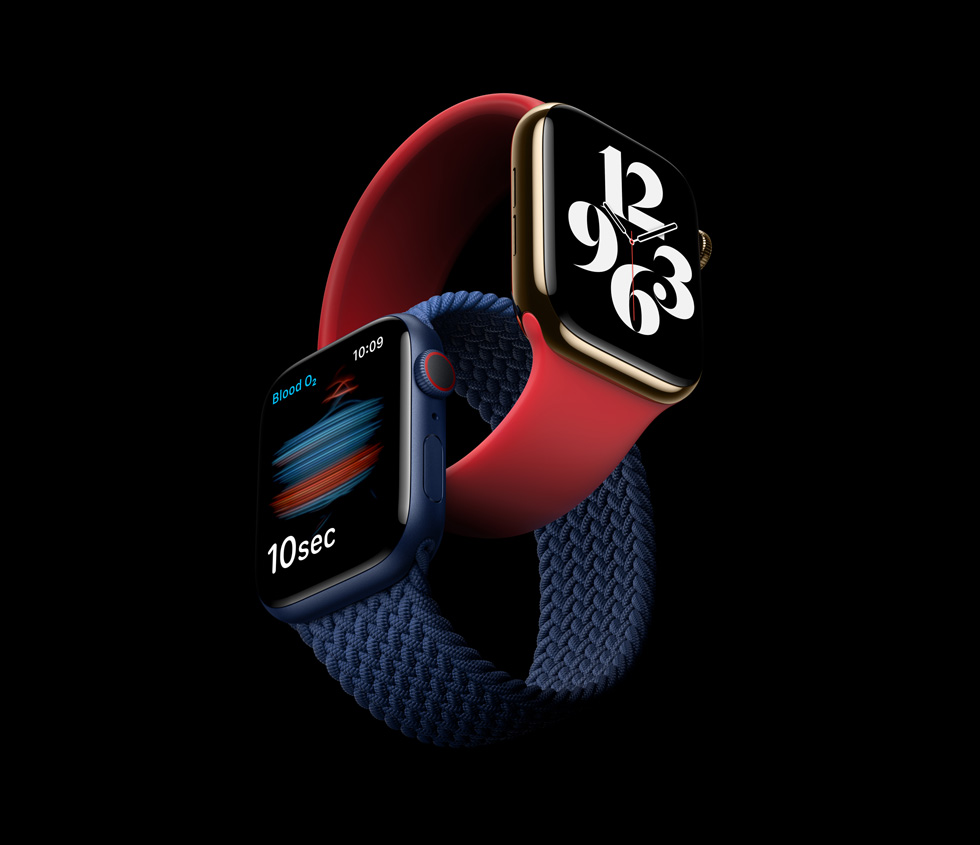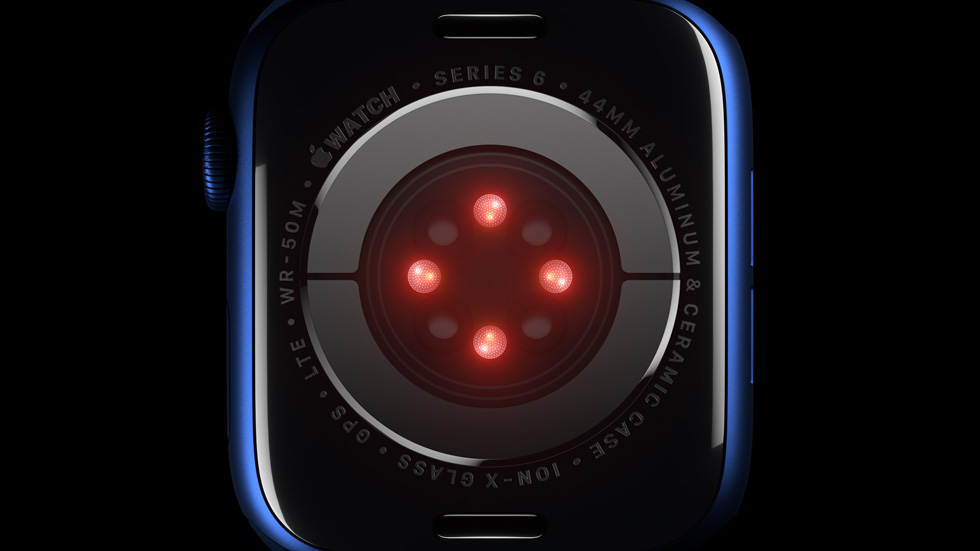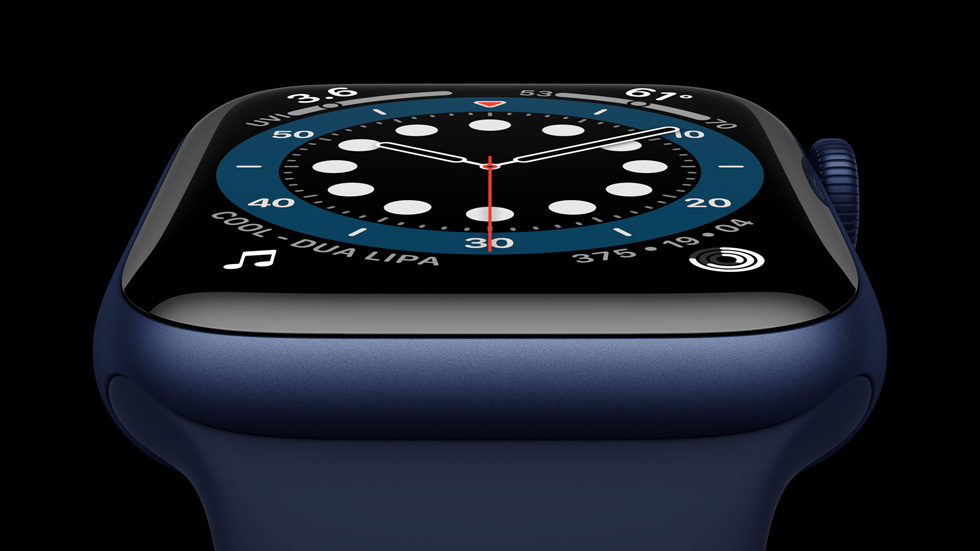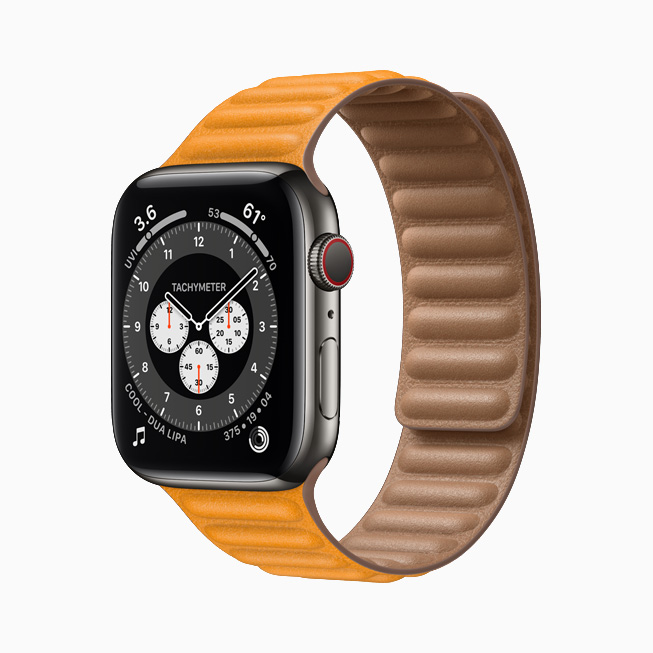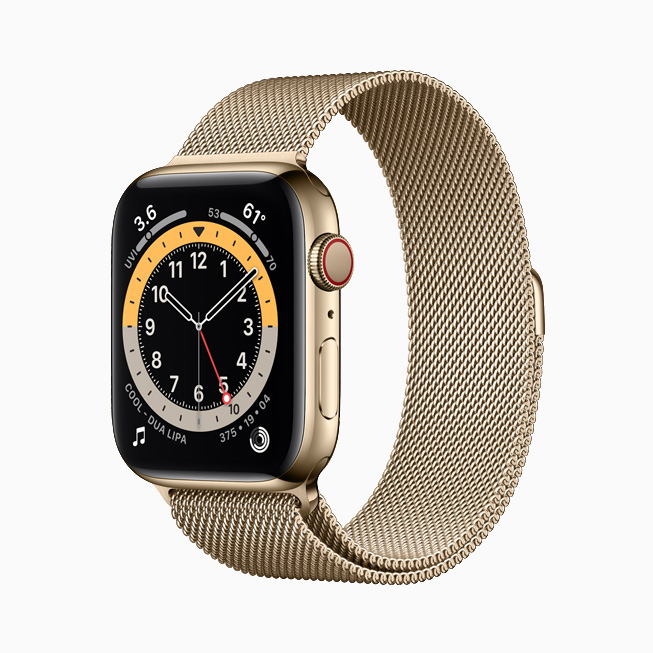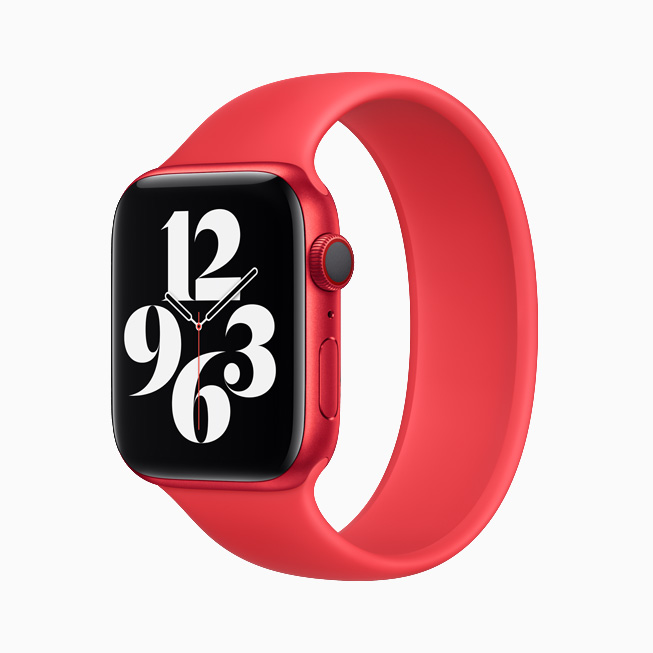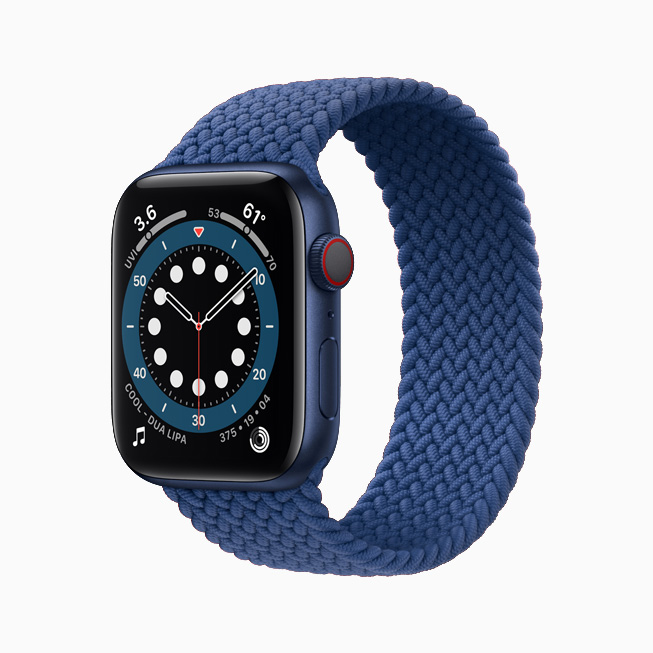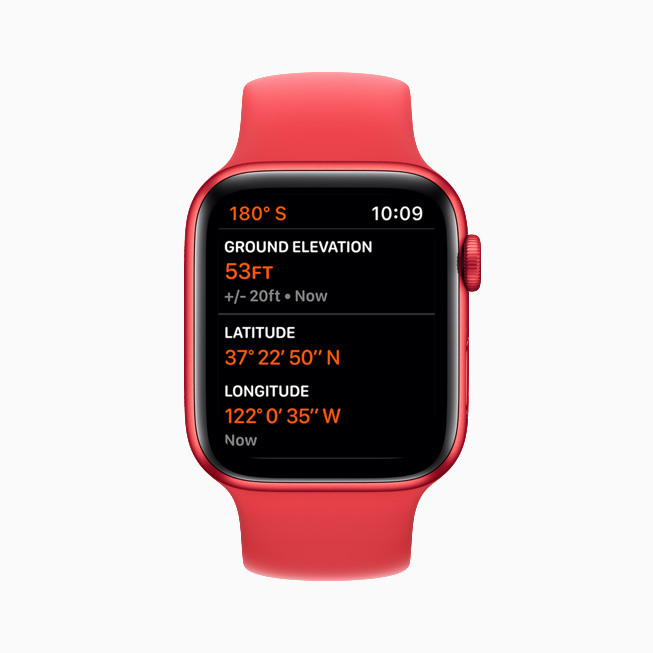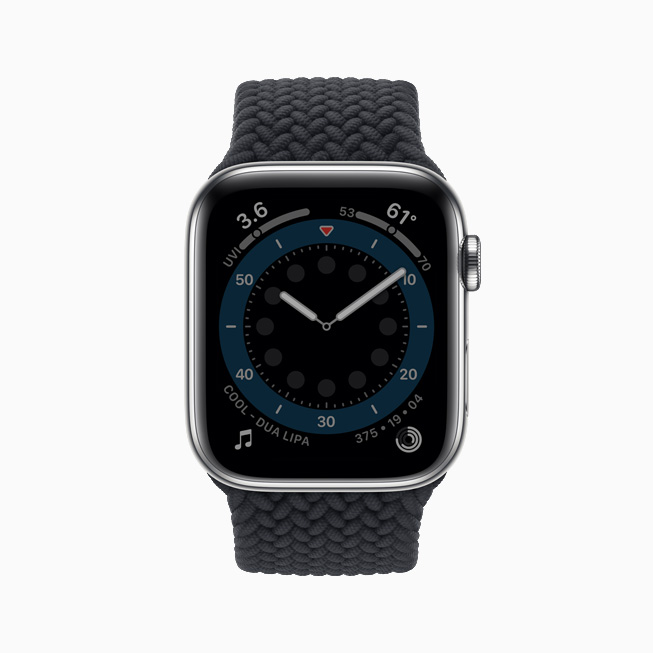 Apple Watch SE Features Overview:
OLED Retina display. Featuring a Retina display that is over 30 percent larger than Apple Watch Series 3, the OLED display provides additional information with richer detail, so you can see more at a glance.
Powerful performance. Features the high-performance S5 System-inPackage we introduced with Series 5 and a 64-bit dual-core processor that's up to two times faster than Series 3.
Compass and always-on altimeter. Has the same compass and always-on altimeter featured in Apple Watch Series 6 to navigate even better in Maps and track your elevation in real time.
Advanced safety features. Can help keep you and your loved ones safe with the same safety features that are available on Series 6, including fall detection, international emergency calling on cellular models,6 and hearing health notifications.
Heart health. With the second-generation optical heart sensor, you can check your heart rate anytime, and monitor it continuously during workouts. Also provides high and low heart rate notifications and will alert you if it detects irregular rhythm suggestive of atrial fibrillation.7
Fitness and workouts. Train smarter and stay motivated with Activity and Workouts. Stay active all day by closing your Move, Exercise, and Stand rings. Plus track all your favorite workouts with customizable metrics.
Apple Fitness+. All watch purchases come with three months free of our new interactive on-demand fitness experience
Swim proof. Durable and swim proof (water resistance 50 meters), can accompany you to the pool, ocean, or in the shower
Improved audio. A 50 percent louder speaker than Apple Watch Series 3 makes calls, using Siri, and other voice interactions even better.
Family Setup. Stay better connected by using your iPhone to set up a watch for kids or older adults. It is great for family members who would love an Apple Watch, but may not have an iPhone
watchOS 7. Sleep tracking, automatic hand washing detection, expanded hearing health notifications (coming later this year), and new watch faces and sharing functionality with watchOS 7.
Cases and bands. Comes in silver, space gray, and gold in 100 percent recycled aluminum. It is compatible with all previous Apple Watch bands and the new Solo Loop bands.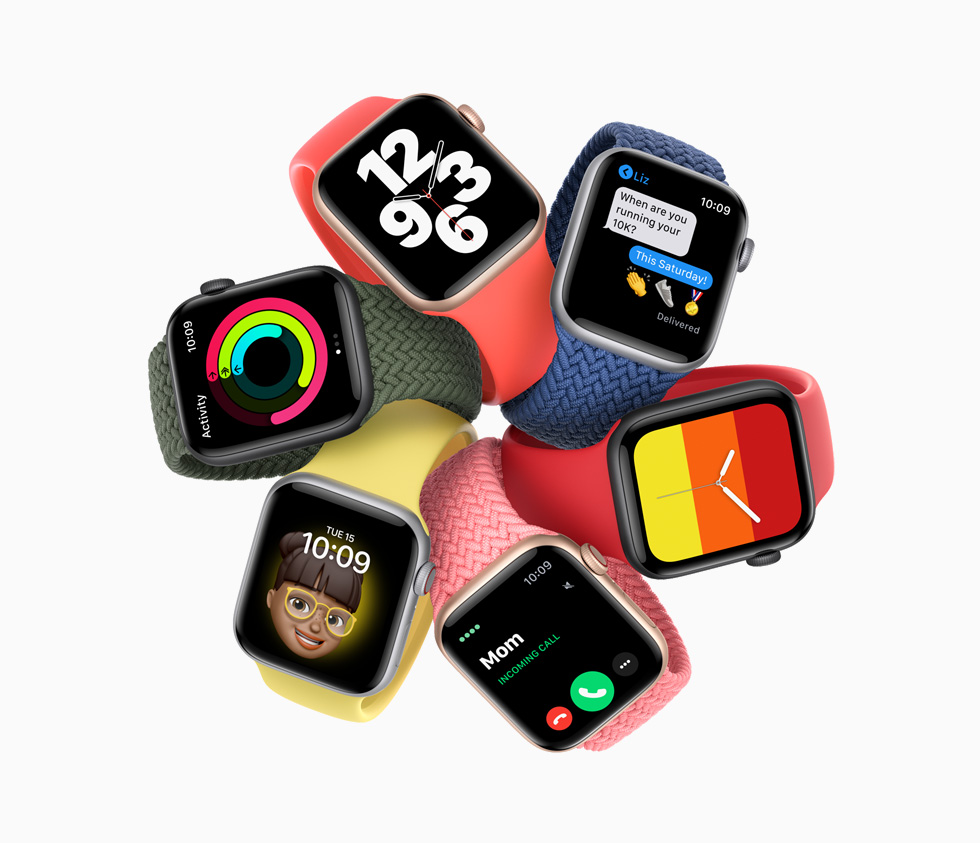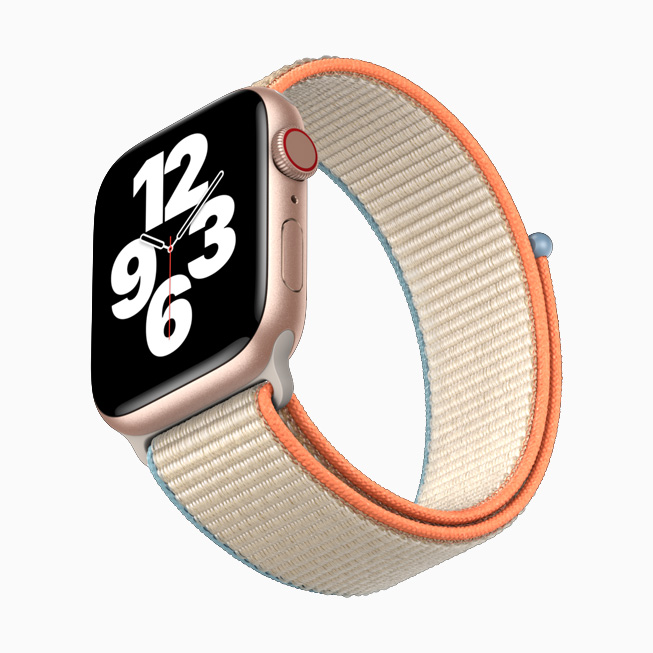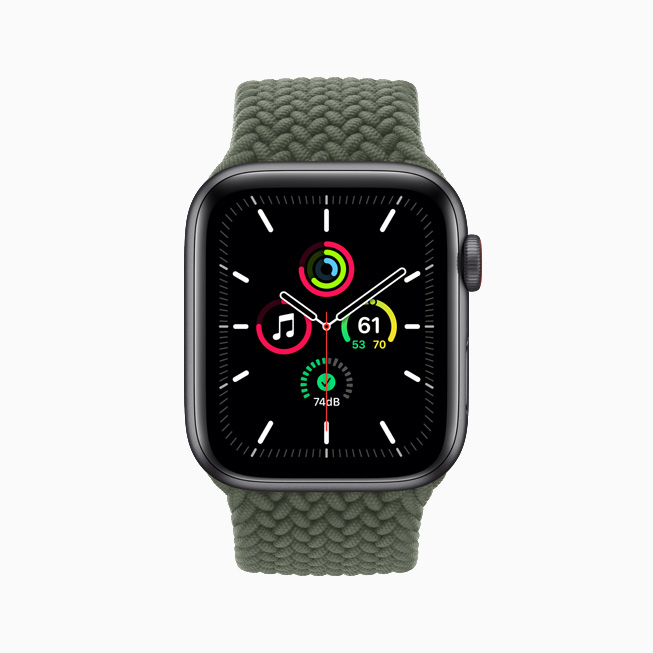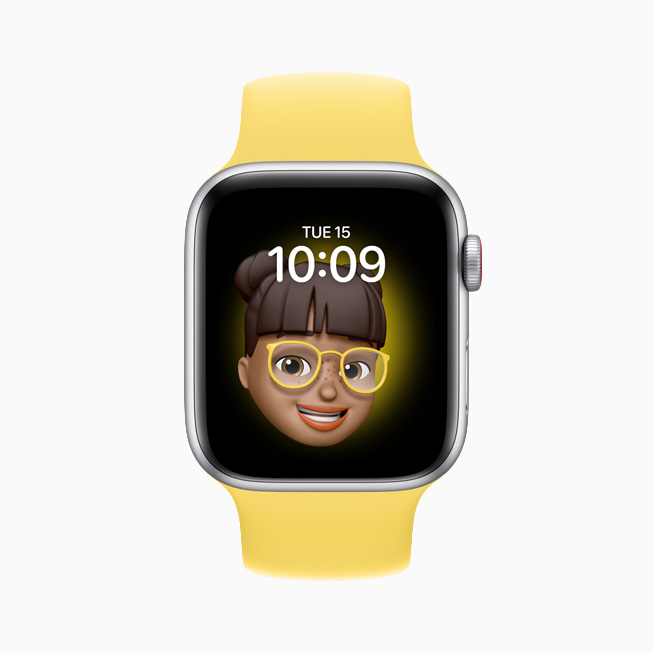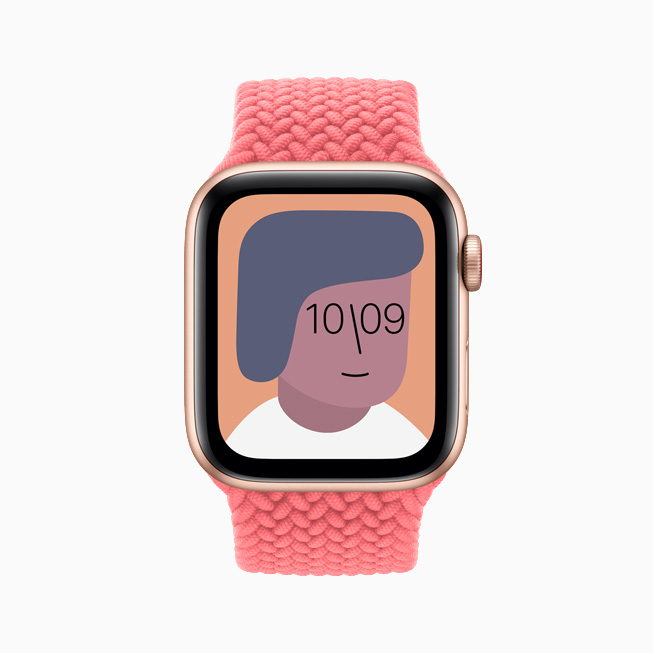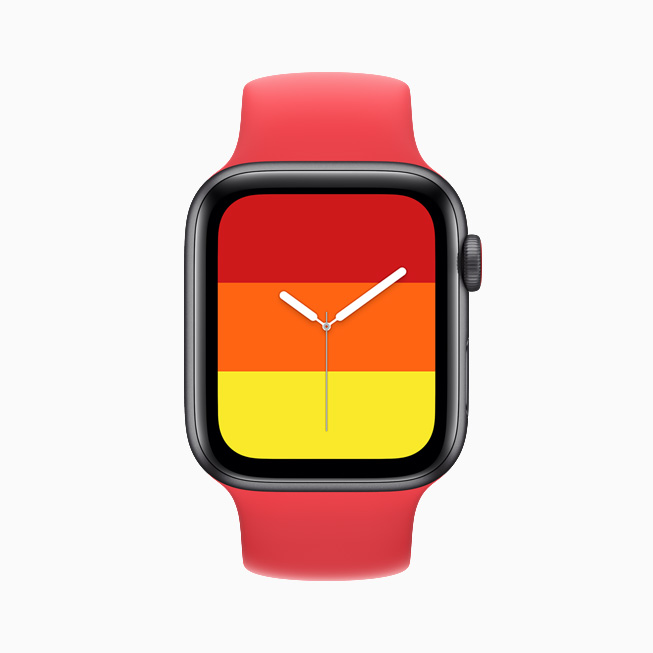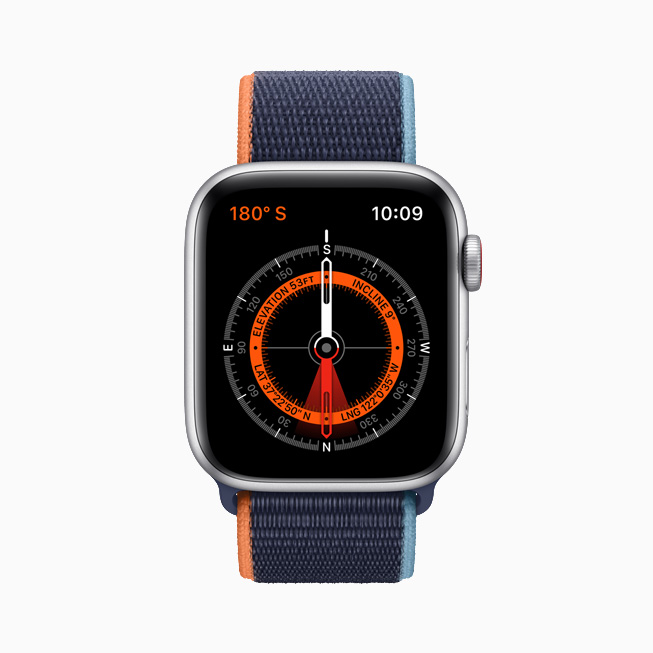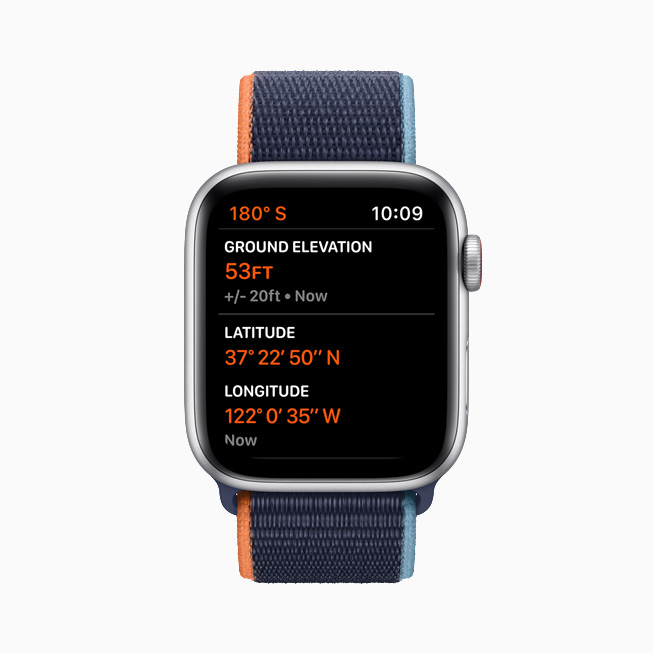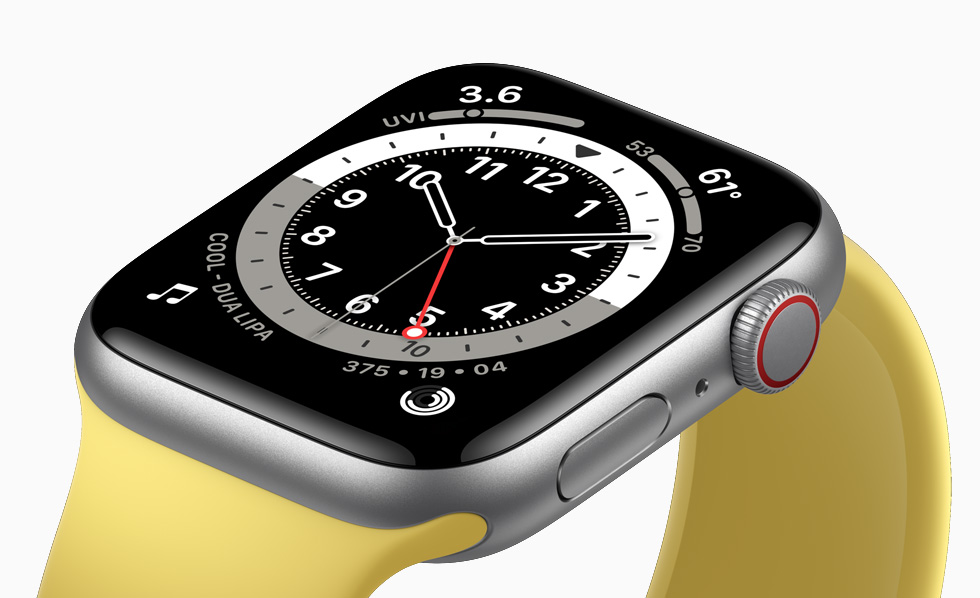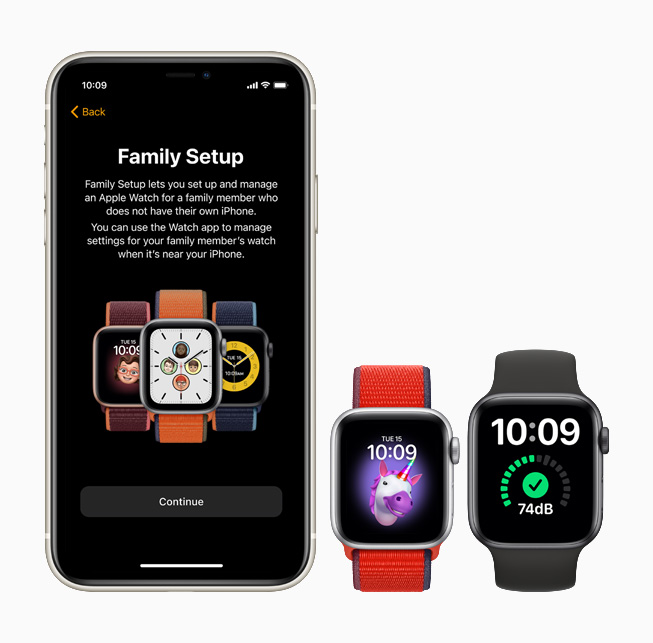 So, keep up to date with everything How To Kill An Hour by signing up to our newsletter by clicking here!
Also, let us know what you think of the show by clicking here!
Furthermore, Click here to subscribe to our YouTube Channel to see more amazing ways to kill time!
While you are there, follow us on Twitch by clicking here!
http://wp.freedomofcreation.co.uk/howtokillanhour/wp-content/uploads/sites/65/2020/09/large-5.jpg
653
653
billywright
http://wp.freedomofcreation.co.uk/howtokillanhour/wp-content/uploads/sites/65/2017/09/htkah-web-logo-2017.png
billywright
2021-01-13 14:38:42
2021-01-14 16:56:20
Apple Watch Series 6