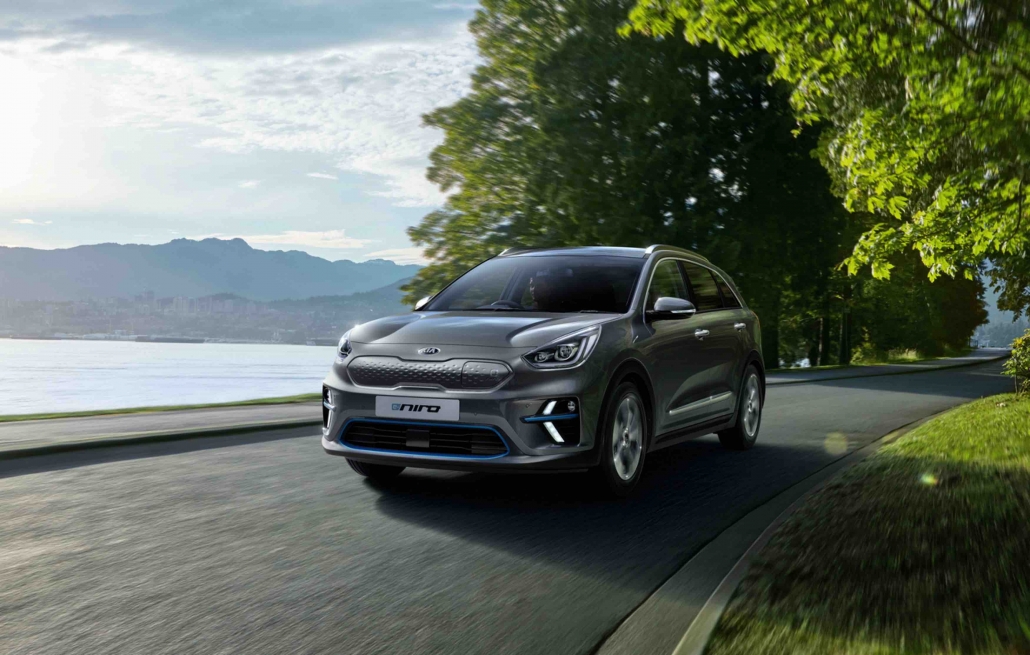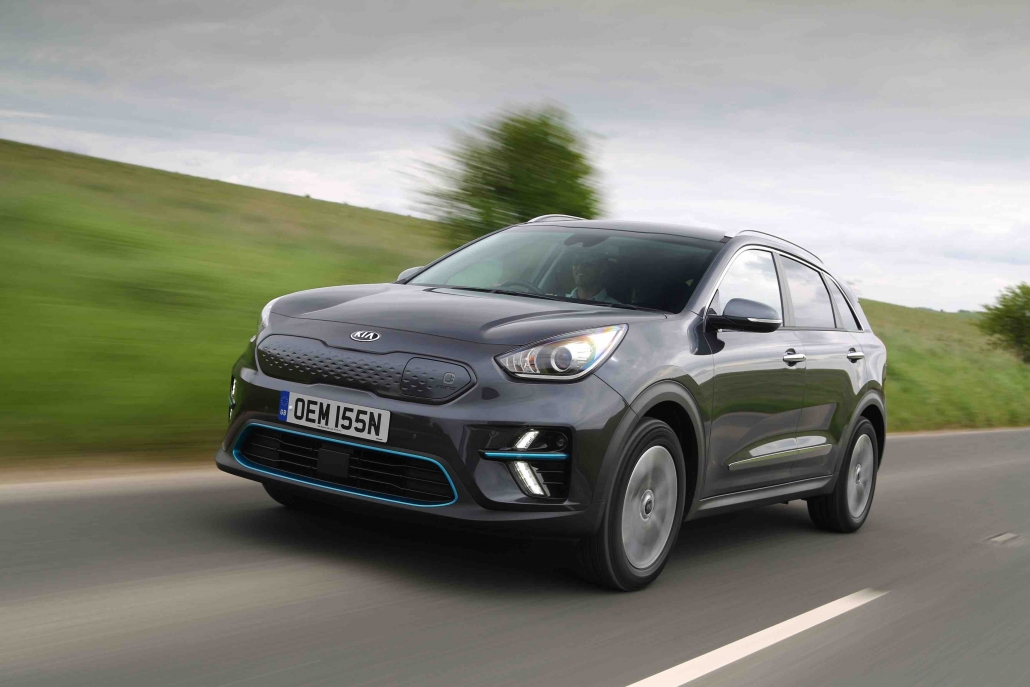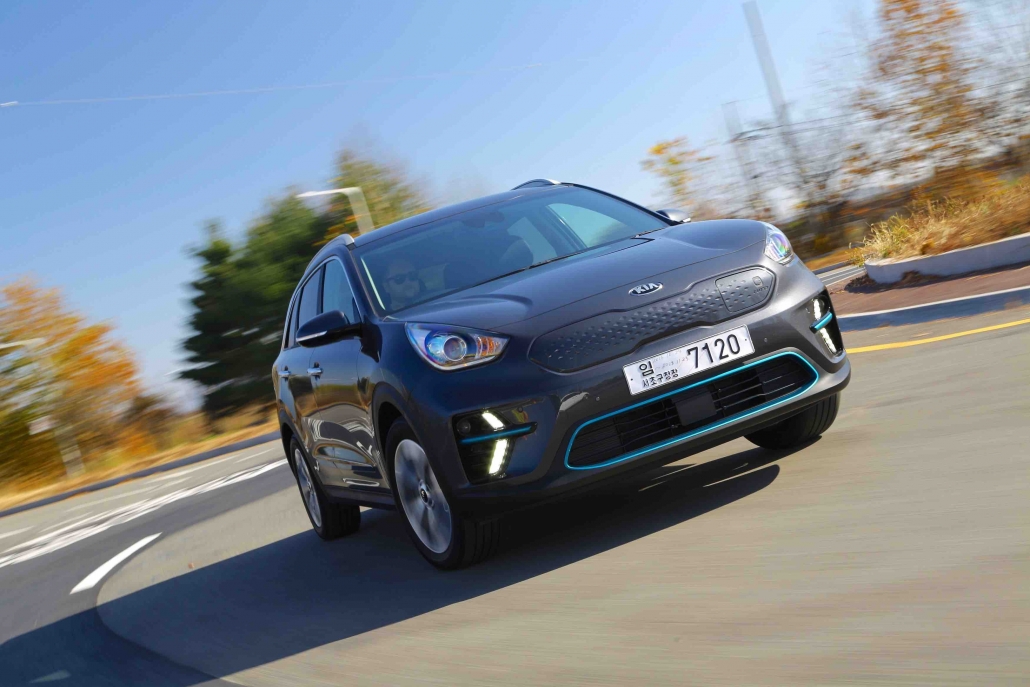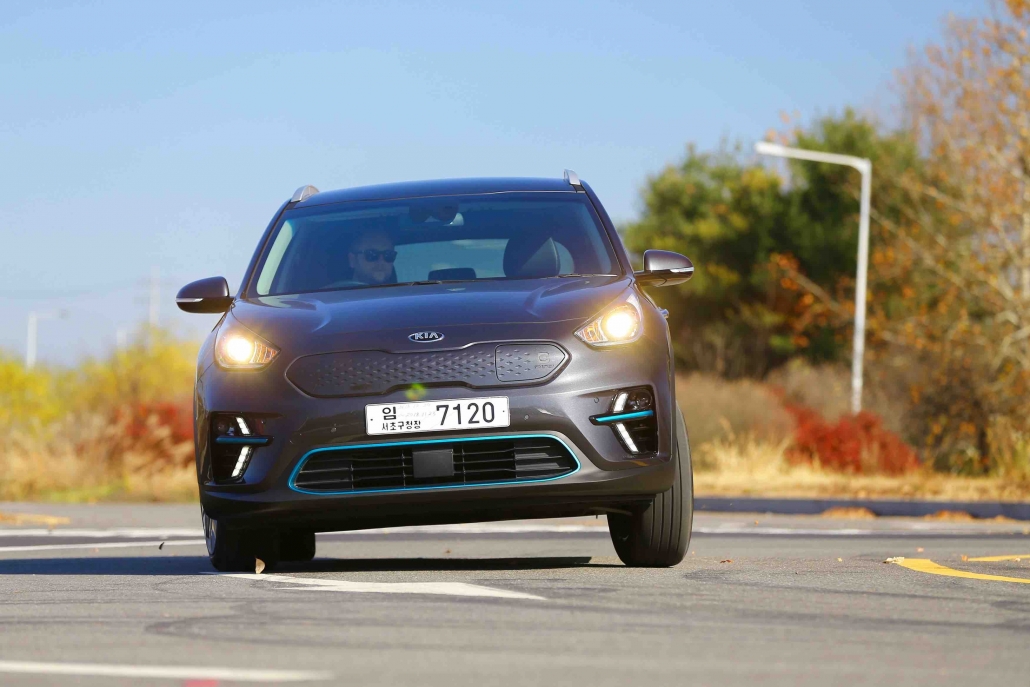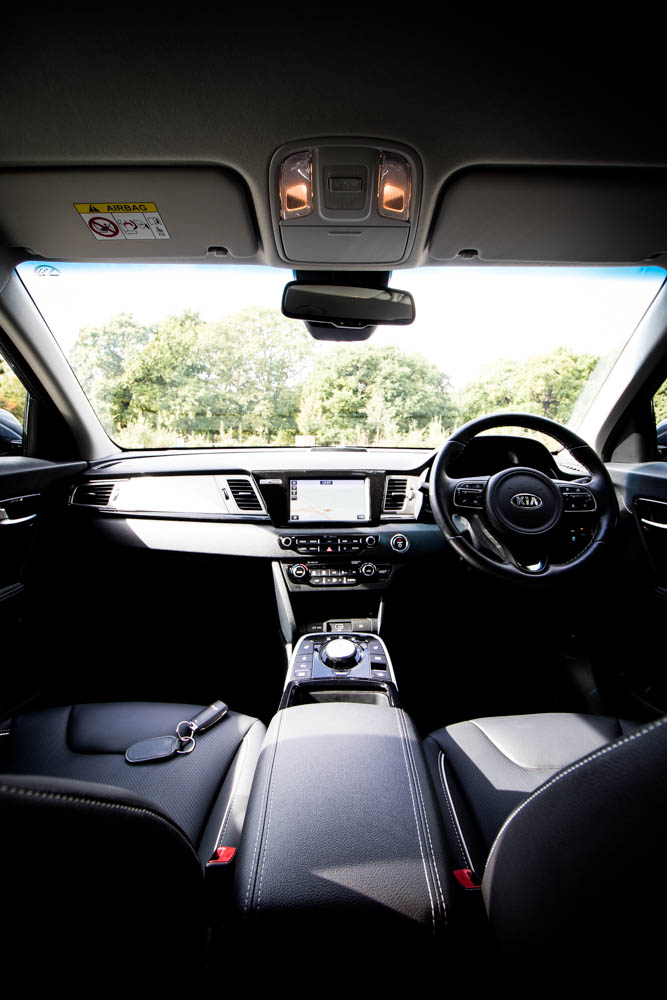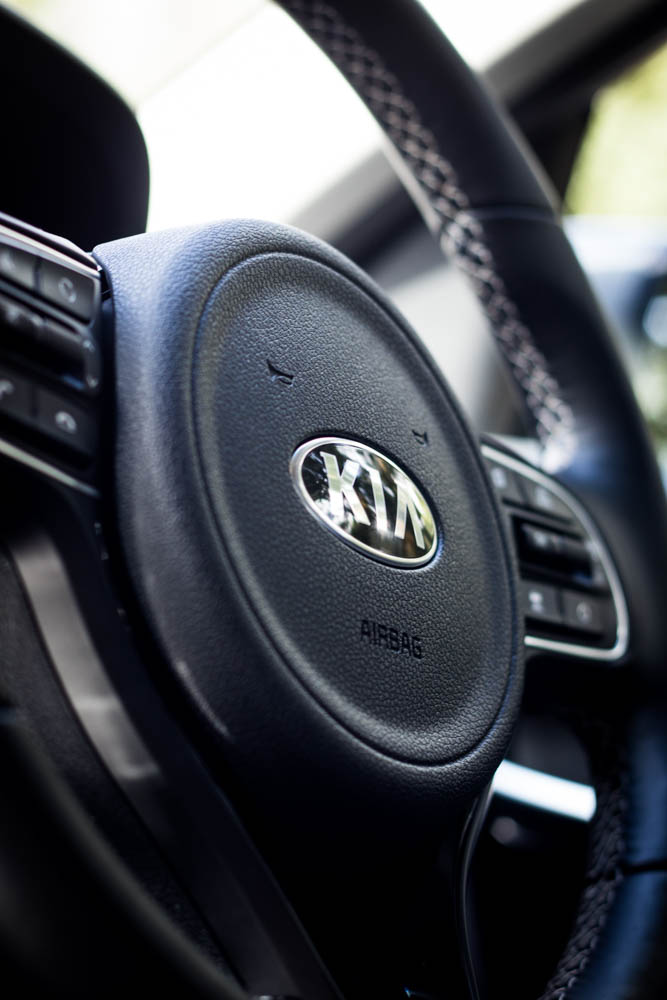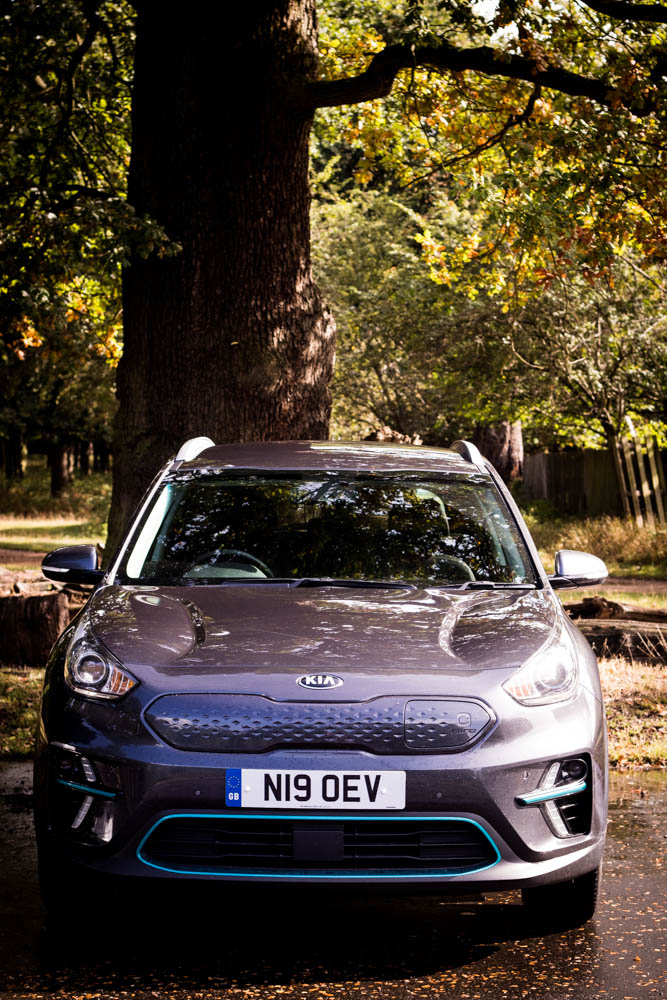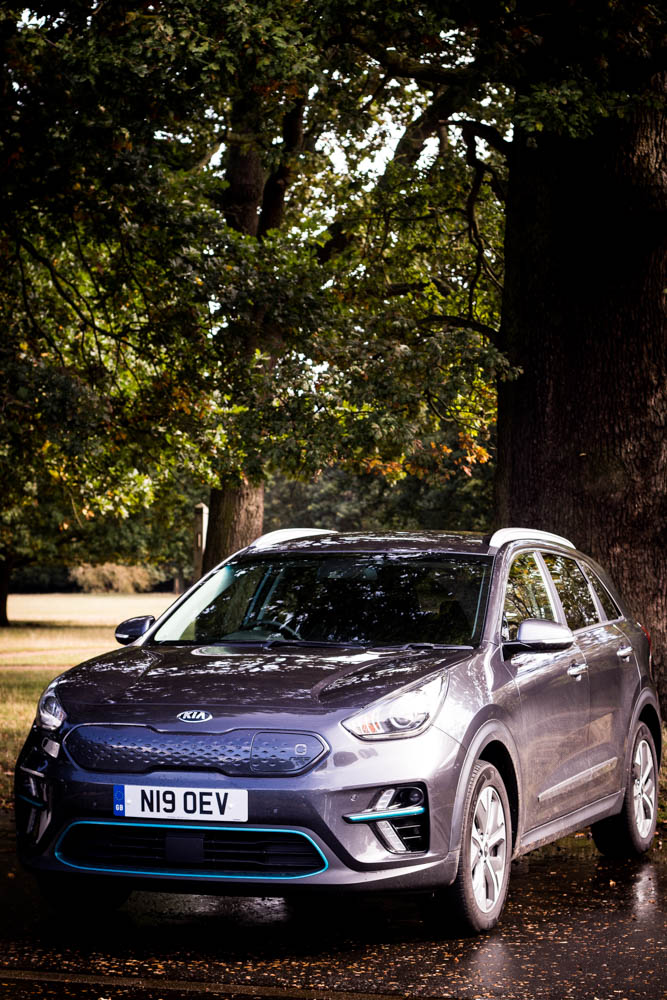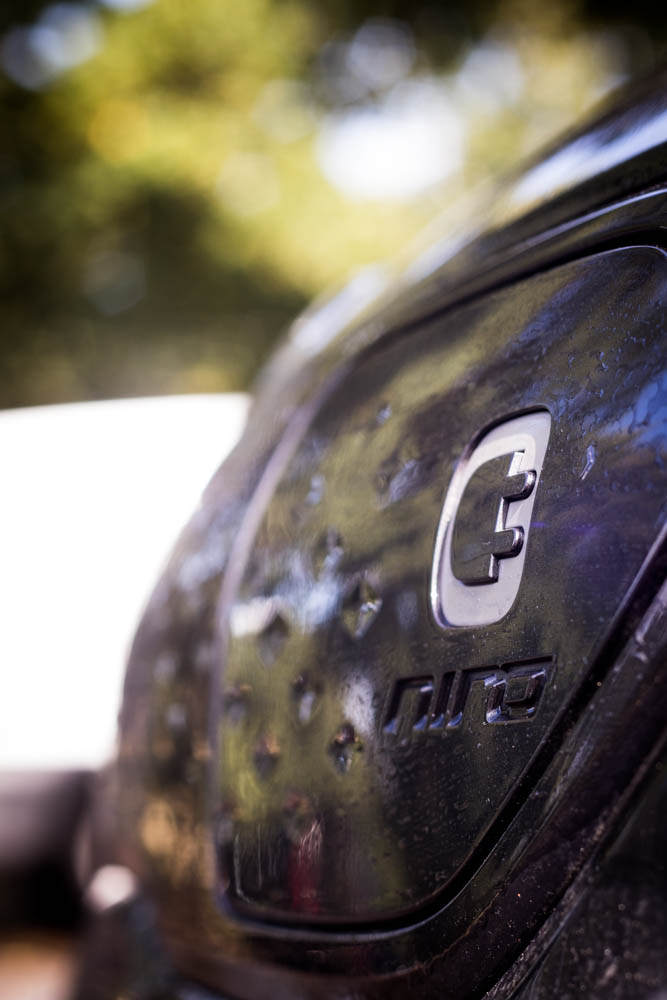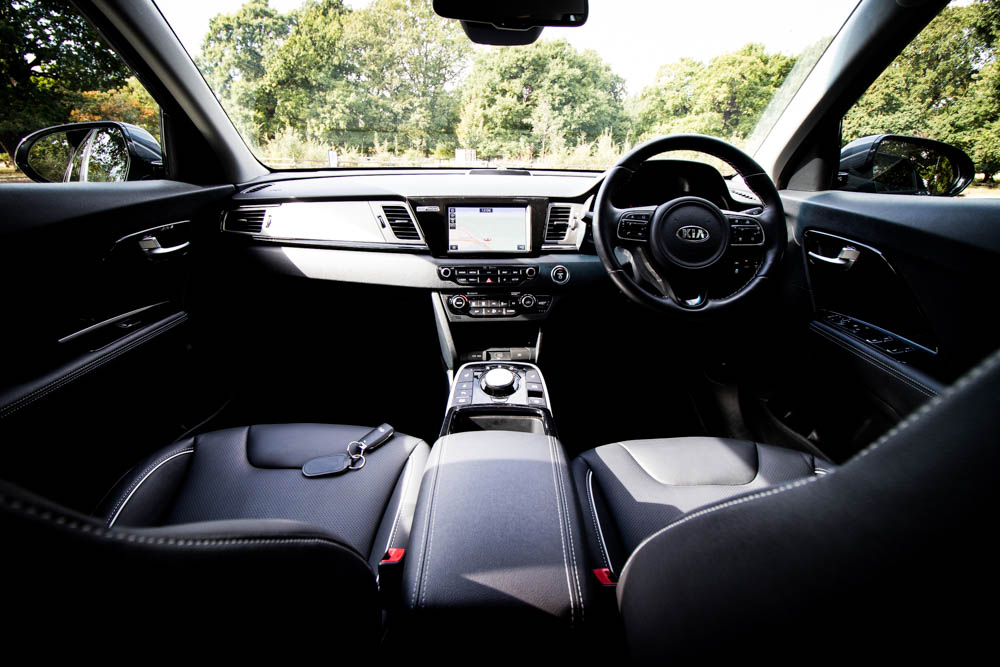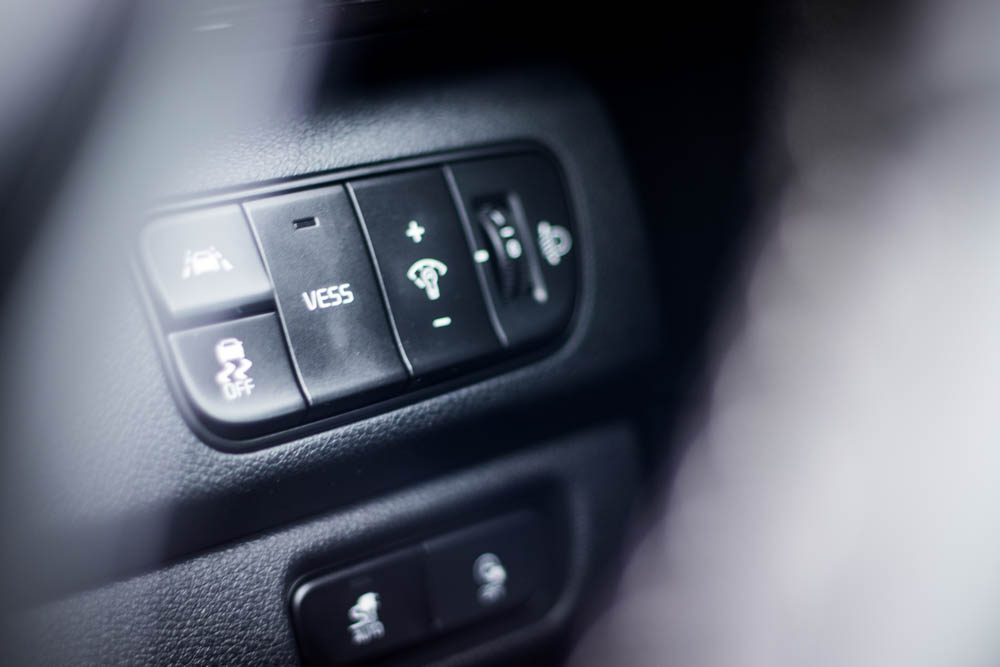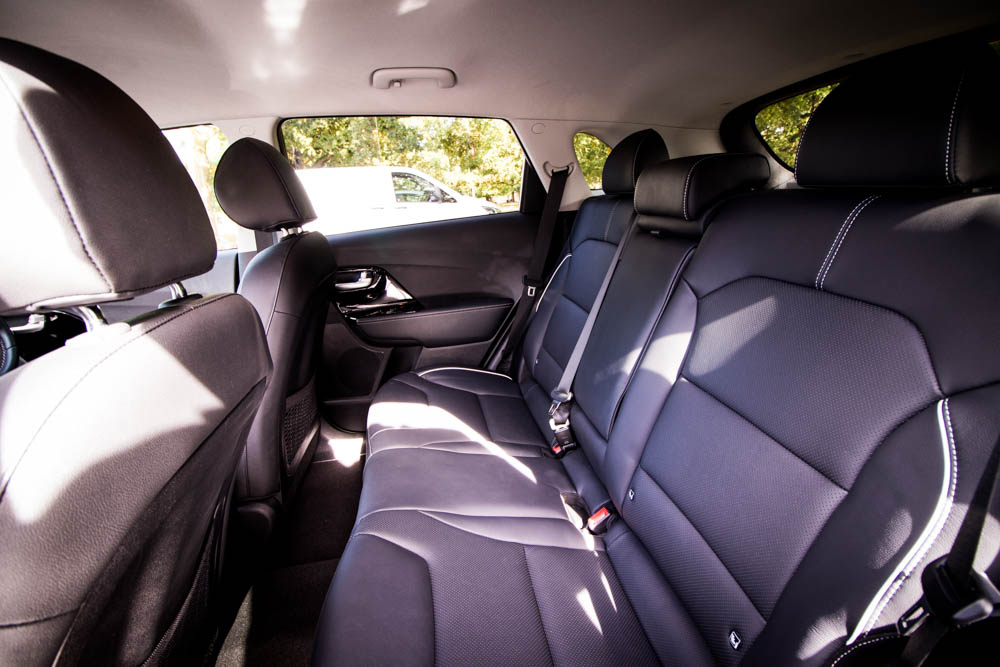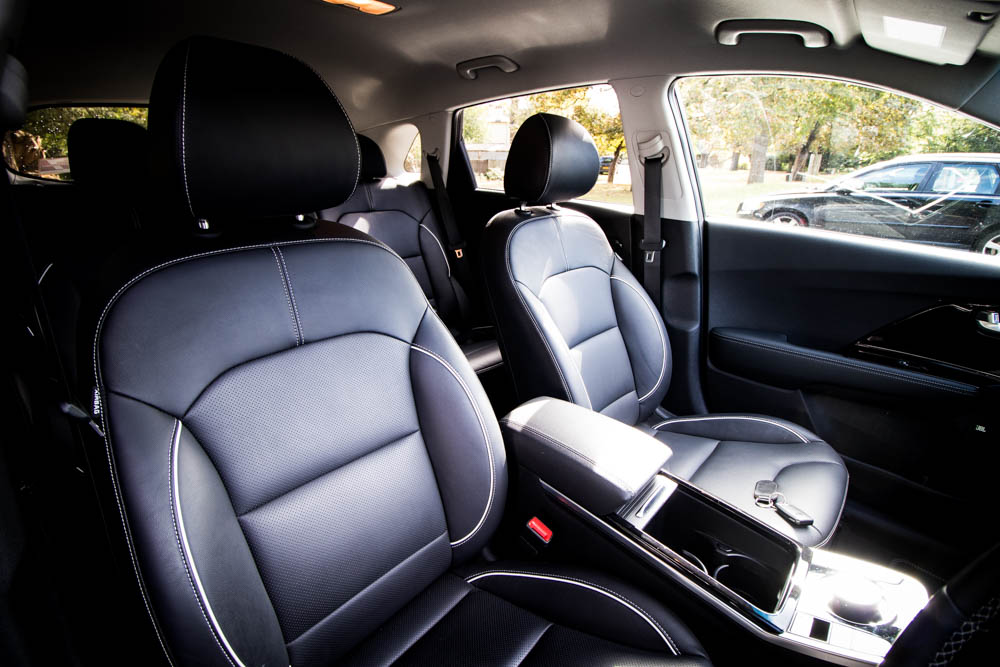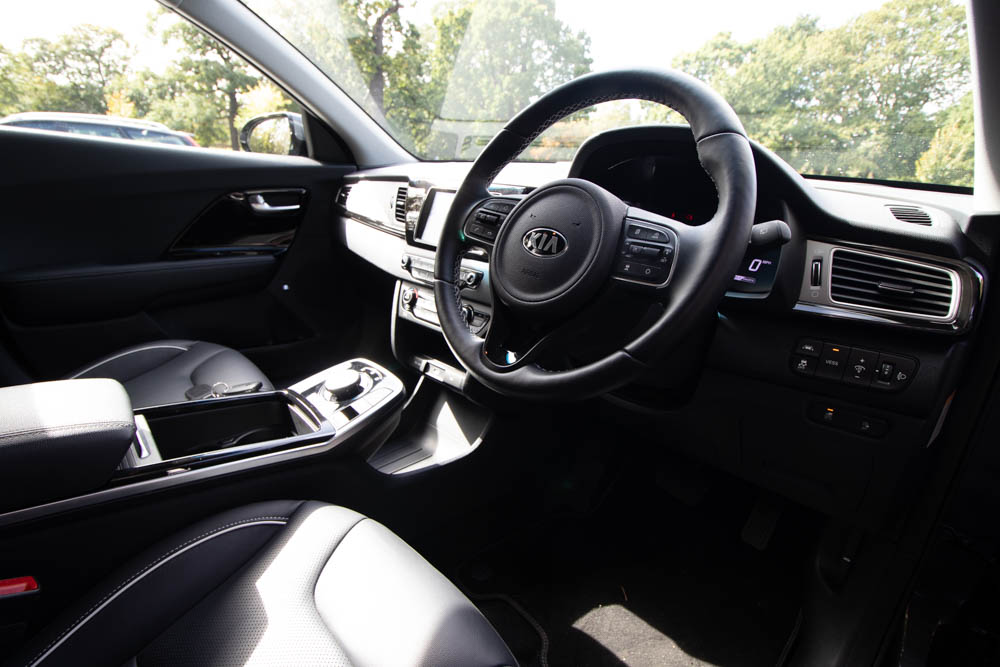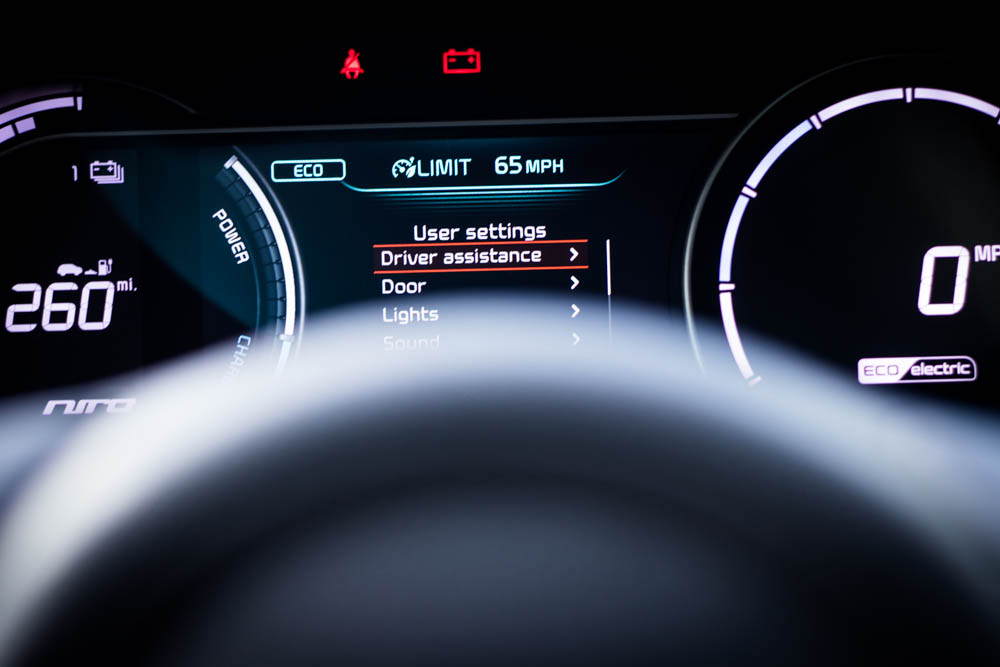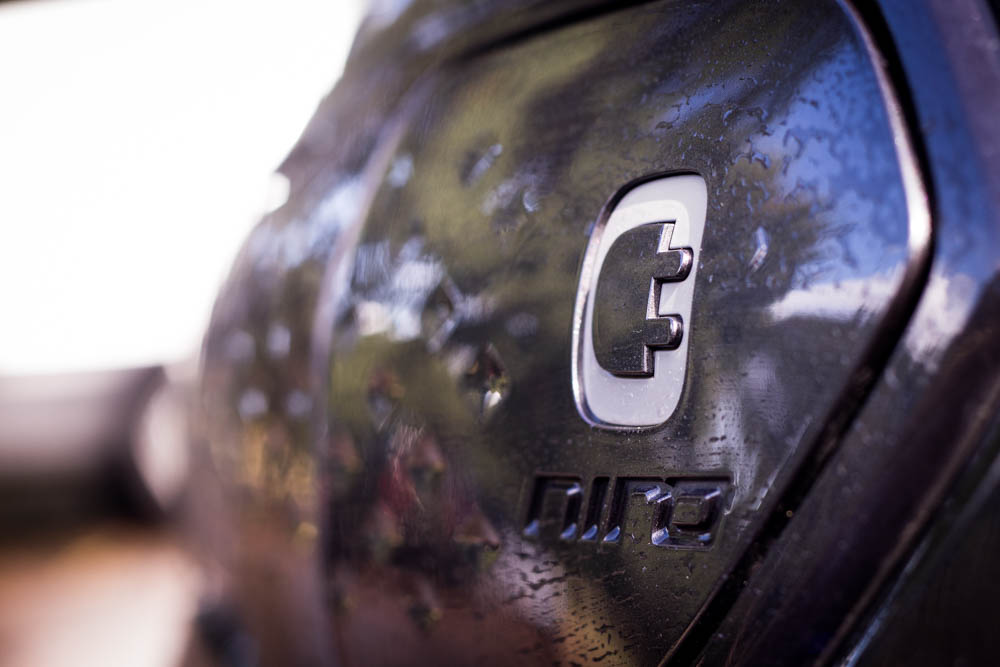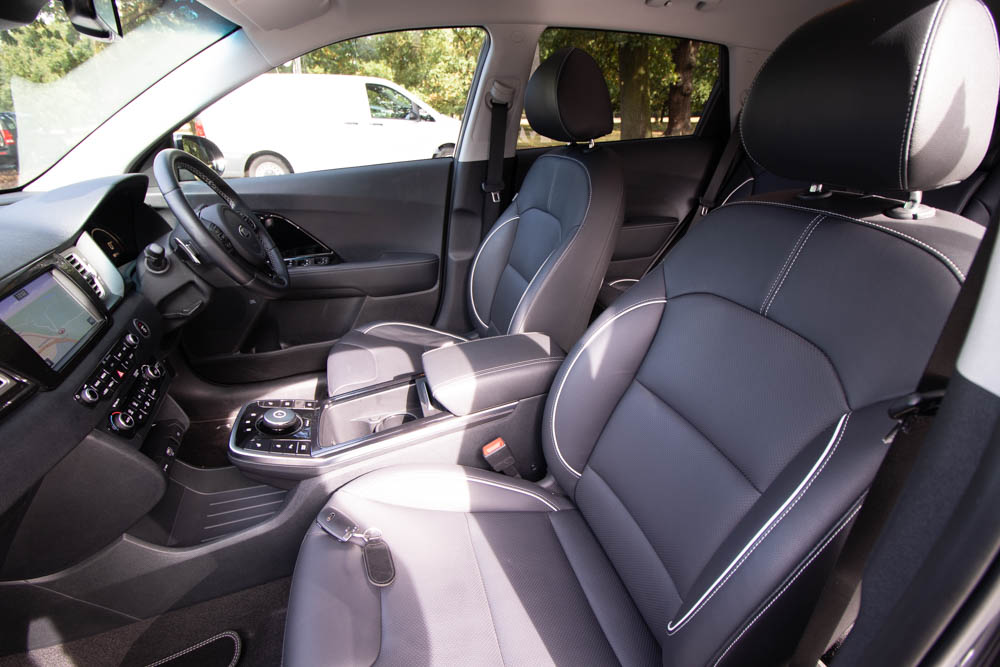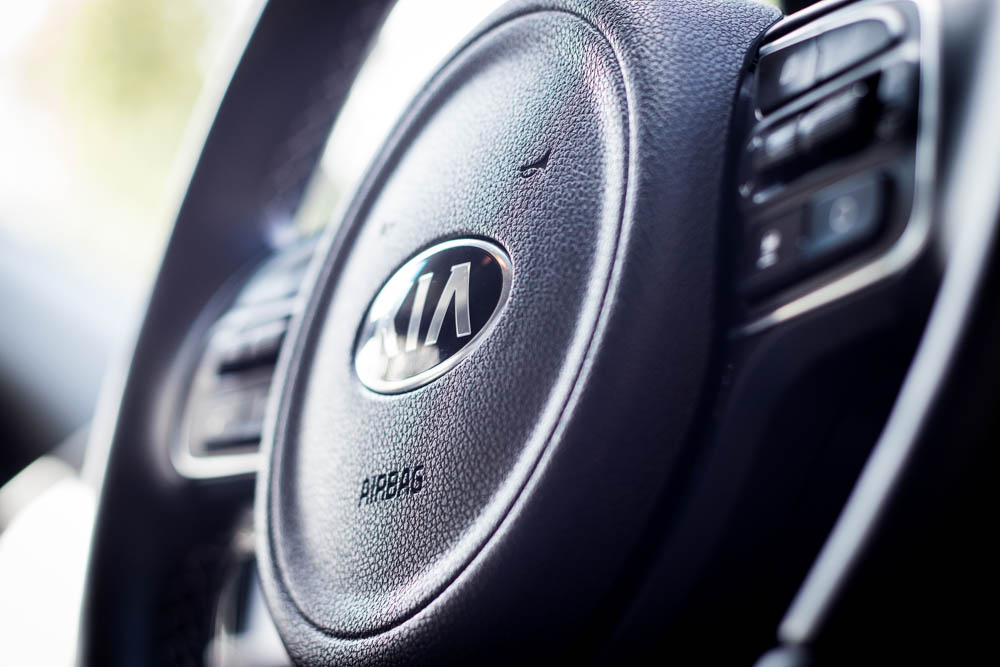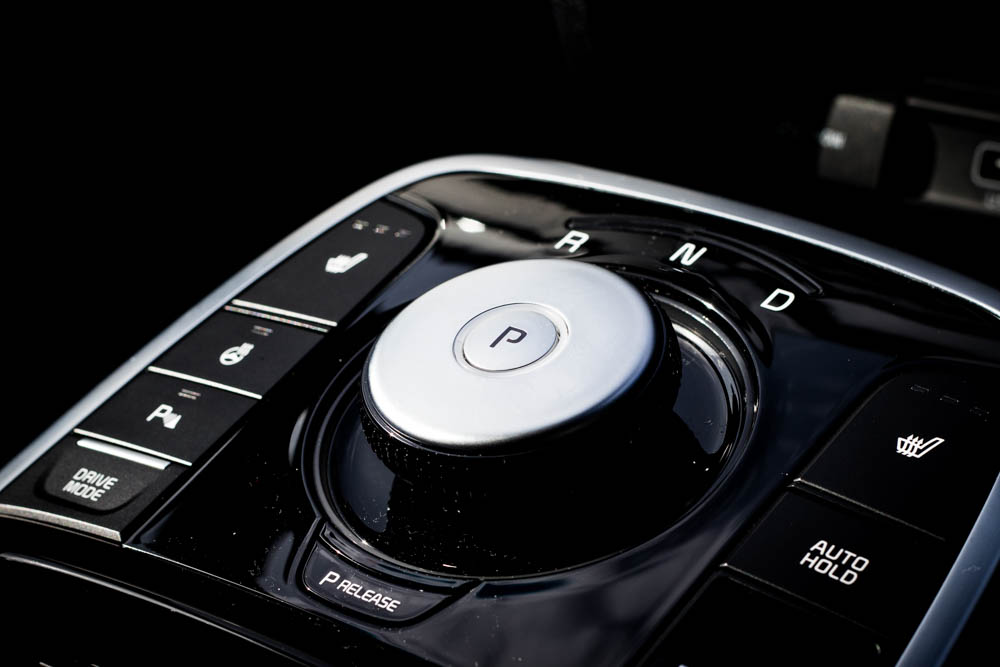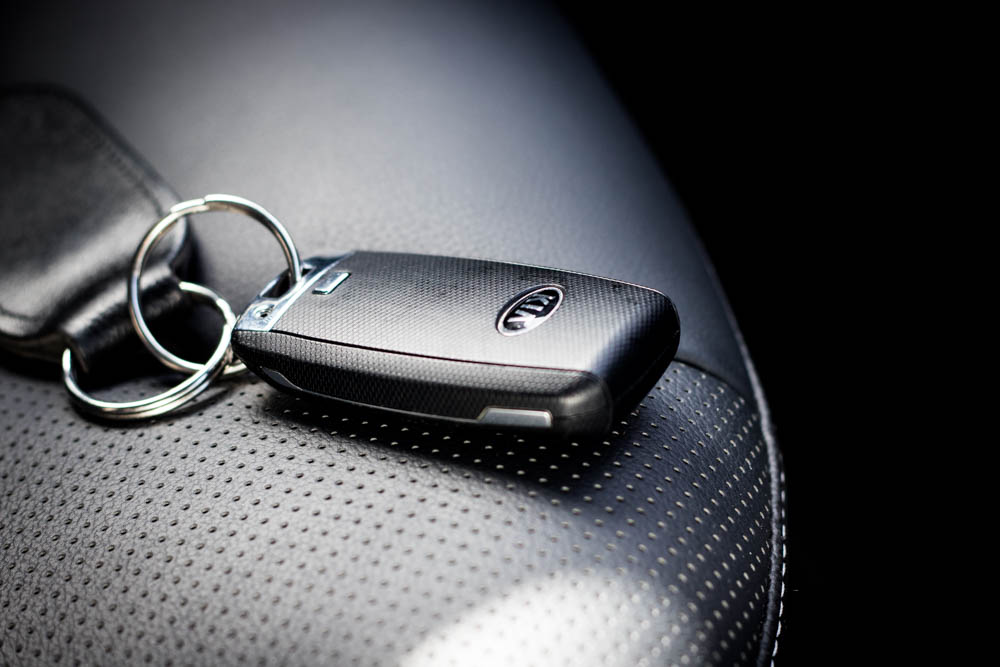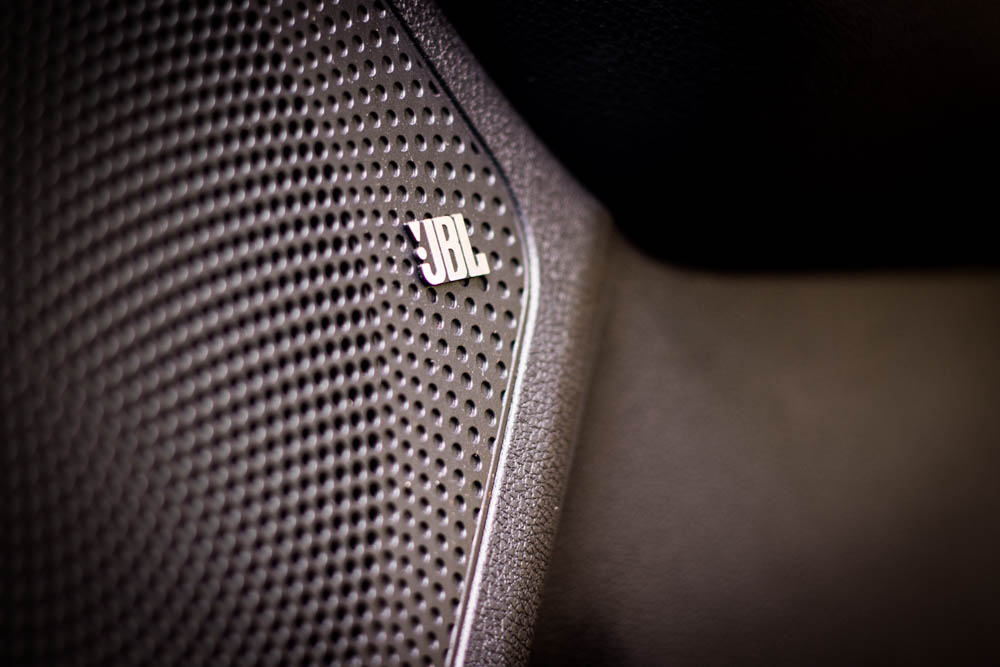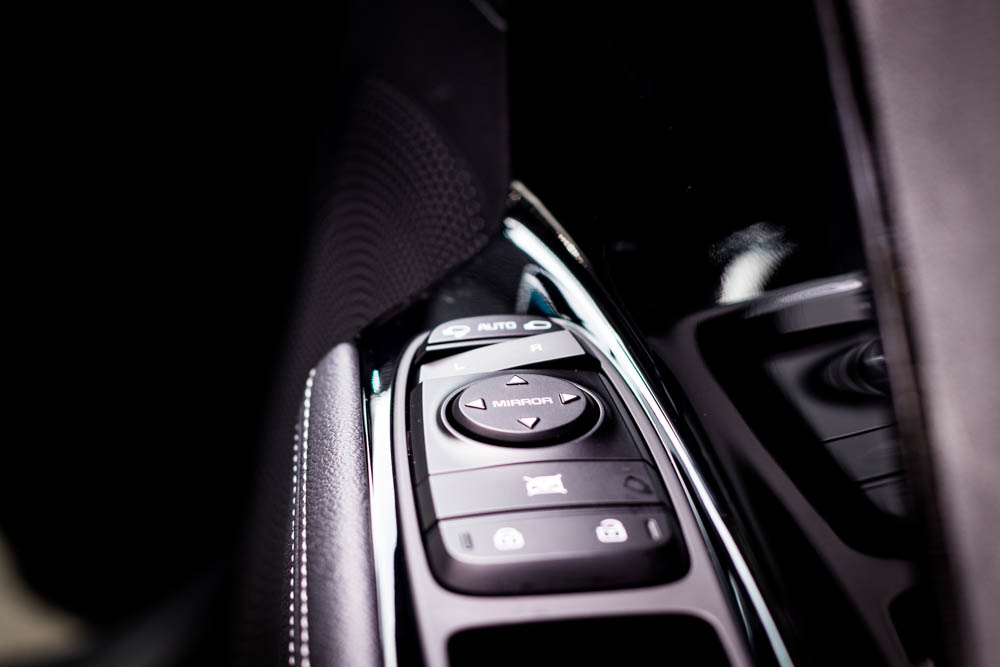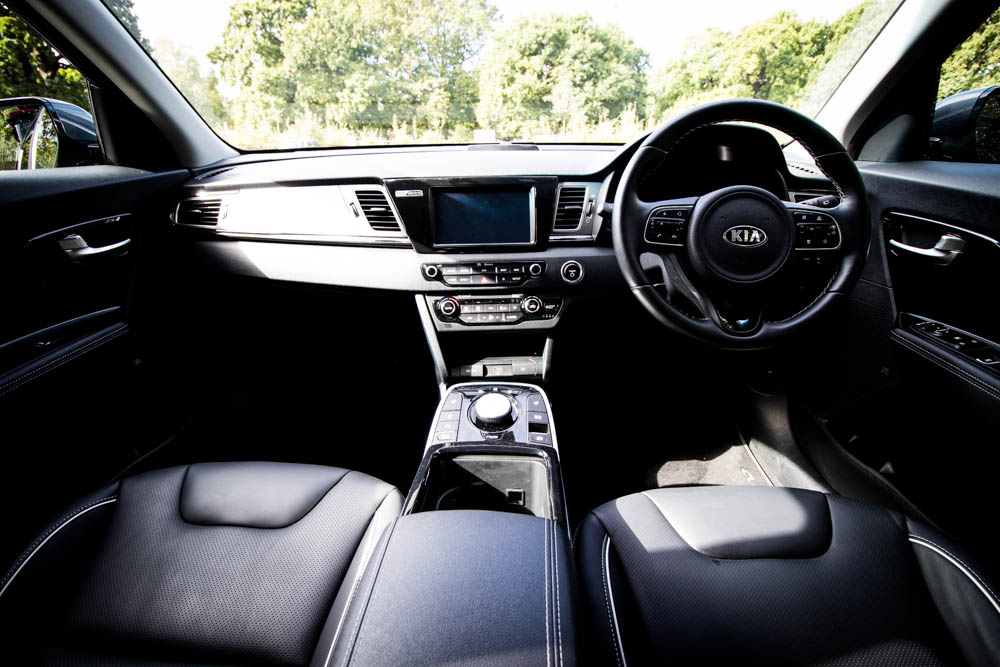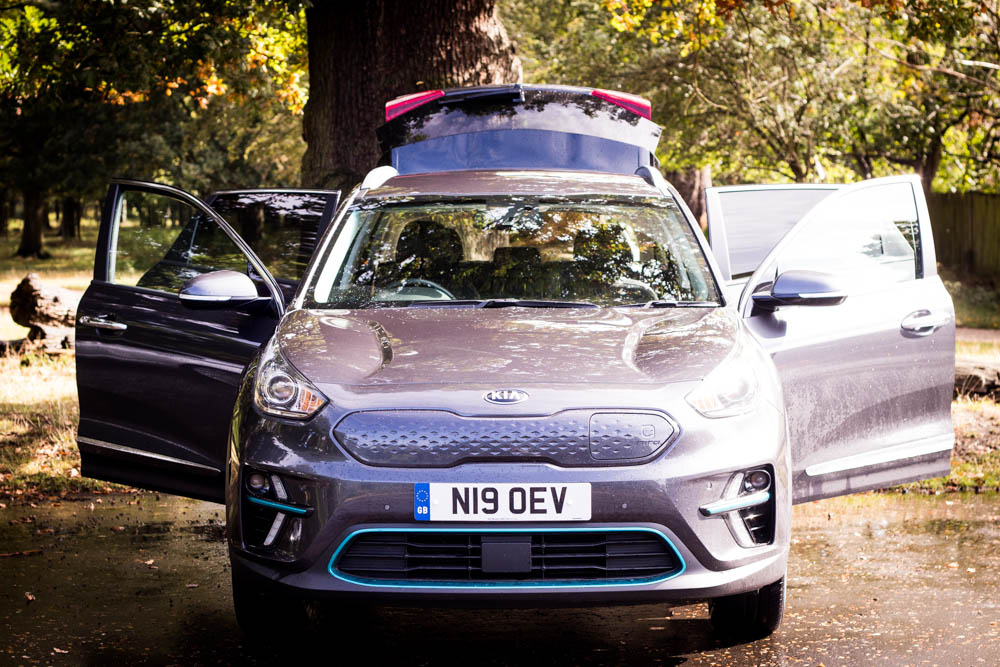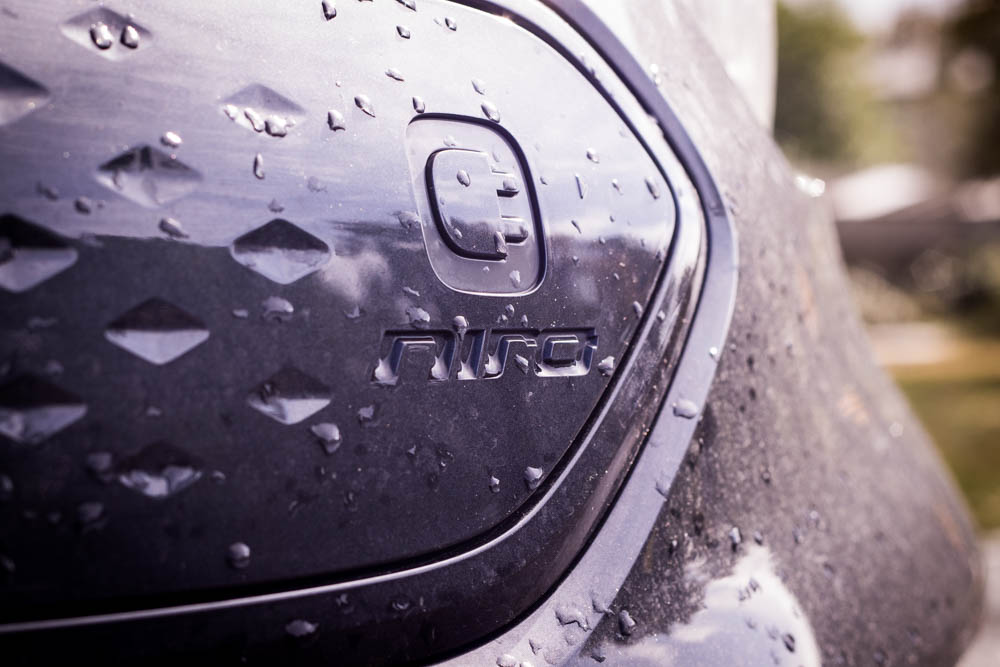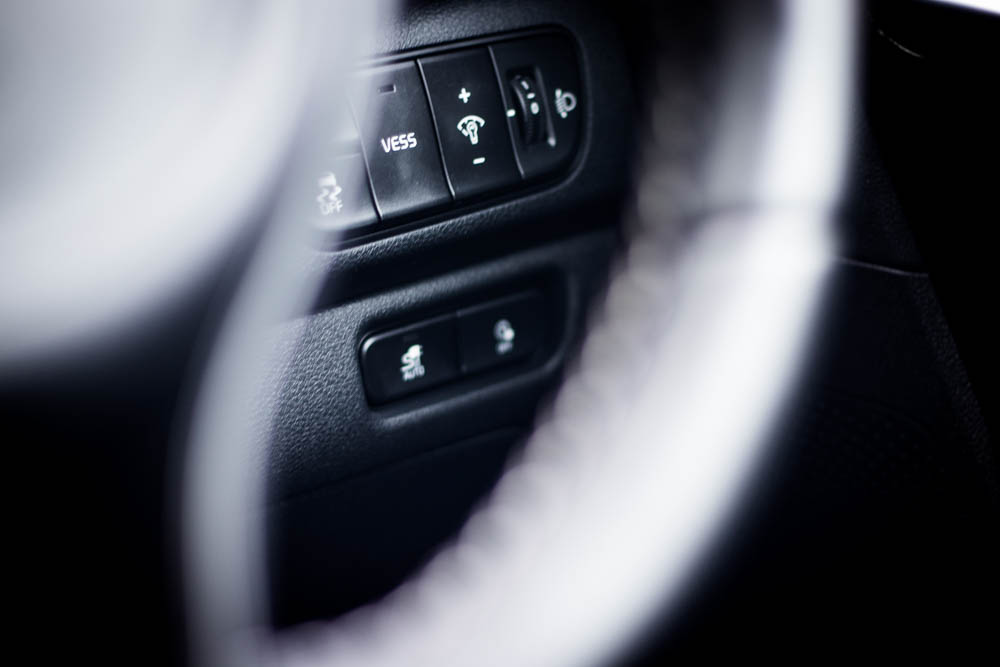 Kia e-Niro Quick Look!
Class-leading driving range of 282 miles

Can be recharged to 80 per cent battery life in as little as 54 minutes

Clean zero tailpipe emissions motoring

Successfully combines two of the fastest growing trends – crossover styling
with electrification
 Unique styling cues help to differentiate the e-Niro from the Niro Hybrid and
PHEV

A single high-specification, feature-rich model
Our thoughts of the Kia e-Niro
Recently we tested the new Kia e-Niro. An electric vehicle from Kia, created in California, USA and Naming, Korea. It looks incredible and has a 'Clean and High -Tech' design. We especially like the futuristic and aerodynamic 'tiger-nose' grille. Not only because it looks great but it has an integrated charging port on it! Though the arrowhead shaped LED lights with the blue trim highlights does make it POP! It's clearly a family car but it has an aerodynamic performance to it. Giving it character and different from the rest. (Not forgetting the HUGE 17 inch aluminium alloy wheels!)
The inside….
The centre console is a big change in the e-Niro, as the electric powertrain doesn't actually require a traditional gear lever and gear linkage. It's been replaced by a 'shift by wire' rotator dial drive selector. This sits on its own panel on the central armrest. The new panel also houses buttons for the electronic hand break, heated seats and steering wheel, the drive mode select, parking sensors and the e-Niro's braking 'Auto Hold'. Better yet, the new panel has no bulky transmission panel thus enabling a large storage area at the base of the centre console. Cool right?
Dashboard Tech
Dashboard is super realistic as it has a bright blue trim around the air vents, black and blue trims also line the doors which make it look really cool! There is also a shelf at the base of the instrument panel which has a wireless charger on it!
There is an 8" touchscreen in the centre of the dashboard. Which shows drivers the nearest charging point as well as highlighting the remainign charge and range. Furthermore it shows how much CO2 reduction the car is reducing both on their trip and lifetime ownership of the vehicle. This touchscreen will also show users to set the approximate departure time for their next journey. Why is this important? Well the car will heat itself to a set temperature before the driver departs.Perfect for the winter!
The 7" LCD Driver instrument cluster will show drivers the battery charge info ont he move, it will also gauge whoever is sitting at the wheel. Attributing a percentage to the amount of 'economical' driving the driver does on each journey. If you like instant off the line acceleration, it will also show you what percentage of the journey has been completed with 'dynamic driving'
Design
The Kia e-Niro has merged crossover inspired design with long distance zero emissions and enjoyable performance. It has achieved this with it's next gen electric powertrain, using tech that has been developed specifically for Kia electric vehicles. Allowing drivers to complete long distance drives with zero emissions and really low running costs. Yet, despite no petrol or diesel power the e-Niro can go 0-60 in 7.5 seconds. Plus it's Front Wheel Drive too!
The e-Niro is really safe too, thanks to the Electronic Stability Control and Vehicle Stability Management! It can control skids when cornering or accelerating on uneven levels of grip. The Hill Start Assist Control also prevents the car from rolling too!
The car is very rigid too and has reinforced critical areas with crumple zones, front and rear and anti intrusion beams on the sides. It has seven airbags, including a set which protects a drivers knees!
Tech & Safety
The Kia e-Niro has regenerative braking which allows the car to harvest kinetic energy and recharge the battery. Both while coasting and braking. Furthermore the Eco Driving Assistant System will provide drivers information on how to drive more efficiently. Plus the Coasting Guide Control (CGC) and Predictive Energy Control (PEC), enabling drivers to maximise
vehicle range by suggesting when to coast or brake.
The CGC take information from the satellite navigation system to anticipate road conditions. It will then reduce energy use and identify opportunities to harvest additional power through coasting. It will work by altering drivers the best time to lift off the accelerator and coast towards a junction for example. Thus allowing energy to be regenerated. Therefore it means the driver can brake later and maintain momentum when traffic allows.
This may mean that you won't need to stop at a junction or traffic lights. Traffic permitting of course. The way that the system does this is via a small icon on the instrument cluster and an unobtrusive audible warning.  While, the car also has lane assist capabilities! It will film the lane infant of the car and then it will detect the lanes and markings. It will issue sound and visual alerts to its driver if the car has moved out of it's lane, whilst using no indicators. Steering the car back into the lane if necessary.
Crash Detection
We were also very impressed by the Forward Collision Avoidance Assist! It can detect pedestrians and cyclists bringing itself to a halt if the driver fails to react to a potential accident. So, how it does this is by short and long wave radars to monitor the proximity of vehicles and pedestrians infant of it. As, if the car things that a collision is imminent and the driver fails to react the brakes will be applied automatically.
The system is split into three main categories:
City, which can avoid low-speed urban accidents at up to 13mph.
1. Inter-Urban, which operates between 31mph and 50mph.
2. Pedestrian, which detects pedestrians and other vulnerable road users such as cyclists at up to
44mph.
Kia e-Niro's Battery and Performance
The car's fitted with a battery heating system which allows the e-Niro to insulate and warm up the battery whilst it is plugged in. Minimising the adverse effects of cold temperatures. It will charge up to 80% in 54mins while using a 100kW direct current charger or 75mins using a 50kW DC charger. With the 7.2kW on-board charger, charging with alternating current it will take 9hrs and 50mins. Drivers also have the option of charging their car at a compatible regular household power socket using the in cable control box!
The e-Niro can be driven in different modes, allowing them to tailor the driving experience. You can use Normal, Eco and Sport modes. All will affect the level of effort to steer the car. While Eco mode maximises the potential for greater efficiency. It does this by limiting the maximum torque and power the motor. Whilst softening throttle responses and offering more relaxed steering inputs.
However, normal mode will be the most suitable for day to day driving. It will combine the innate efficiency and performance of the powertrain with direct steering and throttle responses. Yet Sport mode will enhance the throttle response and enables maximum acceleration. It will also weight up the steering for more decisive driver inputs. So make sure you know how to drive in a sporty car if you use sport mode! 

In-Car Tech
The e-Niro has an 8" touchscreen with a satellite navigation system, European mapping and a Traffic Mapping Channel. There's also a reverse camera too! TomTom Live is also integrated into the Kia Connected Services! Providing traffic updates and alternative routes, weather forcasts, directions to restaurants and supermarkets, alerts for speed cameras and accident blackspots. Best thing about all this? Kia Connected Services is free for 7 years from the day of purchase. Decent deal if you ask us!

The Kia Connected Services is also linked to Android Auto and Apple CarPlay. Therefore allowing you access to everything such as Google Maps, Google Play, Siri, calls and text dictation and a lot lot more! Not forgetting Bluetooth hands free calls and bluetooth streaming either! The car also has a DAB radio with MP3 compatibility. Listen to it with the 8 speaker, 320 watt JBL audio system with subwoofer and external amplifier and front speaker. As standard! We think the Kia e-Niro is a great introduction into the EV world! 
Kia e-Niro Overview
201bhp (150kW) pure electric drivetrain

282 miles driving range (combined) or 382 miles in a city environment

Can be recharged to 80 per cent battery life in just 54 minutes using a 100kW charger,
and with a 50kW charger, the battery can be replenished to 80 per cent in 75 minutes

Slots into a market that is set to grow enormously over the coming years

Successfully combines two of the fastest growing trends – crossover styling with
electrification

A single high-specification, feature-rich model

Underfloor position of the batteries ensures a no-compromise approach to interior space

More than 200,000 Niro Hybrid and PHEV models have been sold around the world since
2016, with 65,000 sold in Europe and more than 11,000 in the UK
More than 5,000 pre-orders for the e-Niro in South Korea
Body

Based on a platform exclusively developed for electrified cars

Five-door, five-seater front-wheel-drive crossover

At 4,375mm long, slots between the Ceed hatchback and Sportage SUV in size

Batteries located under the floor for low centre of gravity and satisfying driving
experience

Made up of 53 per cent advanced high-strength steel

Bonnet, tailgate panel, front bumper back beam and chassis components are all made of
aluminium to save weight
Design
Signature design cues like the aerodynamic 'tiger-nose' grille ensures e-Niro is easily
recognisable as a Kia. The grille handily doubles up as a neatly integrated charging point

Revised styling clearly identifies the e-Niro apart from the Niro Hybrid and PHEV

e-Niro takes inspiration from the Niro EV Concept car unveiled at the 2018 Consumer
Electronic Show in Las Vegas
Redesigned air intakes and striking new arrowhead-shaped LED daytime running lights
Interior

Redesigned cabin, incorporating Kia's first rotary gear selector

Long, 2,700mm wheelbase and width of 1,805mm create ample space for five adults

Shapely front seats save 1.3kg each and offer excellent all-round support

Dashboard split into upper display area and lower control area with fewer, simpler
switches
Horizontal trim line on dashboard emphasises width and space inside


luxurious soft-touch materials and trim details attest to high-quality fit and finish

Boot capacity enhanced from 324 to 451 litres compared with Niro PHEV due to under
floor mounted battery pack
Tech
Wireless phone charger included as standard for Qi-equipped smartphones

Kia Connected Services featuring TomTom® Live, providing speed camera, weather,
traffic and local point of interest information

Reversing camera system and rear parking sensors included as standard

Android Auto TM and Apple CarPlay TM standard equipment, giving access to navigation,
music, hands-free calls and text messaging and voice recognition through smartphone
apps
Advanced active safety technologies include Forward Collision Avoidance Assist with
pedestrian and cyclist detection (FCA), Adaptive Smart Cruise Control (SCC), Driver
Attention Warning (DAW) and Lane Keeping Assist System (LKAS)
•

DAB radio standard, with eight-speaker 320-watt JBL® premium sound system
So, keep up to date with everything How To Kill An Hour by signing up to our newsletter by clicking here!
Also, let us know what you think of the show by clicking here!
Click here to subscribe to our YouTube Channel to see more amazing ways to kill time!
While you're there follow us on Twitch by clicking here!
http://wp.freedomofcreation.co.uk/howtokillanhour/wp-content/uploads/sites/65/2019/09/Medium-13026-All-newKiae-Niro-HowToKillAnHour.jpg
2227
3500
billywright
http://wp.freedomofcreation.co.uk/howtokillanhour/wp-content/uploads/sites/65/2017/09/htkah-web-logo-2017.png
billywright
2019-09-28 00:00:36
2019-10-30 13:01:25
Kia e-Niro!