Lexus Design Award Finalists 2019
2019 LEXUS DESIGN AWARD FINALISTS ANNOUNCED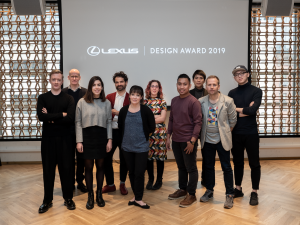 First of all, these designs are amazing! So, the finalists for the 2019 Lexus Design Awards have been announced! There's a total of 6 of them, chosen from over 1,500 entrants. They'll now get to develop their ideas with the help of Lexus. The Lexus Design Award highlights how inventors address some of the worlds future challenges. Most importantly with innovative and imaginative use of renewable energy sources.
The finalists:
Arenophile, by Rezzan Hasoglu
This project explores new applications for desert sand, a naturally abundant substance that is not widely used. While creating new composite materials by combining sand with non-toxic binding material. Which therefore can be used for new products identified through experimentation and research.
Algorithmic Lace. Lisa Marks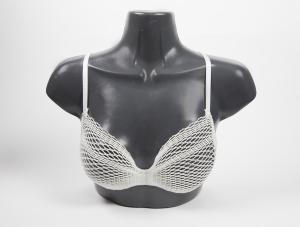 This is a bra for women who have undergone a mastectomy, crafted in a three-dimensional lace fabric. Which is woven using a new algorithmic patterning method. Furthermore helping avoid discomfort after surgery. While, it can give women confidence about making a new beginning.
Baluto. Jeffrey E. Dela Cruz
The project looks to provide a housing strategy suitable for low-lying areas prone to flooding. While, providing habitable space that can withstand a sudden rise in floodwater levels.
Green Blast Jet Energy. Dmitriy Balashov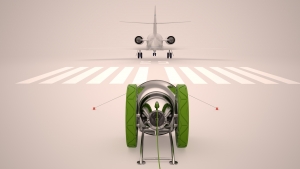 This amazing design enables collection of the jet blast energy from an aircraft take-off, consequently using it to meet different power needs at airports.
Hydrus. Shuzhan Yuan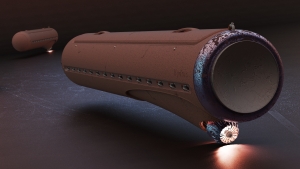 Hydrus is equipment for emergency treatment of offshore oil spills. While addressing a specific problem, it also encourages people to deal with changes in the earth's environment.
Solgami.  Prevalent/Ben Berwick
The Solgami uses origami geometry to bring flat-dwellers closer to the world outside. For example, it can be used for a window blind, this geometry provides privacy. While letting the user choose between letting in more light, or using the blind to generate electricity.
(Lexus)
The Home Straight
The six finalists attended a Lexus-Sponsored 2 day workshop in New York City. It is here where they were given hands on guidance from 4 top class mentors; Jessica Rosenkrantz, Shohei Shigematsu, Sebastian Wrong and Jaime Hayon.
"The finalists' ideas are very interesting and some are truly breaking boundaries. Through the mentoring workshop, I was also inspired by interacting with a different generation who look at technology for the 21st from a fresh angle." (Jamie Hayon)
Most importantly, the finalists will get access to their mentors until April's Milan Design Week. In addition to the help, they will get the chance to continue to develop their ideas. While all the hard work will come to fruition when the winner is announced on 8th April.
(Lexus)
For a more indepth bio of all the finalists please click here!
So, keep up to date with everything How To Kill An Hour by signing up to our newsletter by clicking here!
Let us know what you think of the show by clicking here!
Click here to subscribe to our YouTube Channel to see more amazing ways to kill time!
Also, follow us on Twitch by clicking here!
http://wp.freedomofcreation.co.uk/howtokillanhour/wp-content/uploads/sites/65/2019/01/1480603cc-980763.png
3000
4000
billywright
http://wp.freedomofcreation.co.uk/howtokillanhour/wp-content/uploads/sites/65/2017/09/htkah-web-logo-2017.png
billywright
2019-02-06 15:28:41
2019-02-13 08:17:51
Lexus Design Award Finalists 2019