Mavic Air 2 – The Perfect Drone?
Mavic Air 2 – Super Cool Hyperlapses!

Speed it up…slow it down….never been easier to play with with time than it has been with the @djiglobal #MavicAir2The UI makes it easier than ever to pick up and take some cracking shots with pin point accuracy…defo recommend the Fly More combo though because…who want's to go home after one battery is finished… FLY SAFE…Find out more about it here: http://www.howtokillanhour.com/gadgets-tech/mavic-air-2

Posted by How To Kill an Hour on Thursday, 18 June 2020
The Mavic Air 2 is another incredible drone from DJI. The sequel drone to 2018 Mavic Air, the Mavic Air 2 is the perfect drone for those looking for a little bit more content and power than the vlogger. While not wanting a powerhouse that a cinematographer would want. It sit's right in that perfect sweet spot.
With an incredible battery life of 34 mins and the ability to go fast in speeds of up to 68kph in sport mode, this drone is a lot of fun! All this is achievable with the DJI Fly app, making creating your videos so easy. Furthermore the DJI Mimo app, allows you to edit on the fly, access manual settings, advanced functions, and intuitive templates to create professional compositions in seconds.
Video
The Mavic Air 2 is also one of the most portable drones that we've seen here at How To Kill An Hour. Which is very impressive considering all the advanced features that it has. Such as intelligent shooting functions that will produce some amazing image quality. Not just with photos but with video footage too. Recording in 4k in a smooth 60fps, the D-Cinelike flat colour profile also retains much more information for those looking to edit their footage in post. Furthermore the H.265 video codec allows you to record more information while using less storage. Even preserving dynamic range and detail. Not bad for a pro-sumer drone eh?
HDR
It get's even better, the Mavic Air 2 will shoot in HDR video, thanks to a high performance Quad Bayer image sensor. 1 single frame will separate exposure levels in different areas, which will then capture both light and dark details. Then the images are layered together to create an amazing colourful, balanced picture with high dynamic range!
Photography
The Mavic Air 2 is also GREAT for photography. With the 1/2 inch CMOS Sensor, the Mavic Air 2 will capture impressive 48mp photos. It supports a high megapixel count which creates vivid detail. EVEN when you zoom right in. Furthermore SmartPhoto feature will recognise the scene that you're in, HyperLight and HDR all in one mode. Which will create for one amazing image.
It works as such. The scene recognition will optimise the camera parameters for various scenes. It supports different 'scenes' such as sunset, skies, grass, snow and trees. Then the Hyperlight will optimise the photos that are taken in low light. Which will create less noise and enhance the clarity. While the HDR Panorama mode will create panoramic images that will give higher dynamic range and vivid accurate colours.
Focus Track
Focus Track will allow the user to create professional quality footage. At ease thanks to Active Track 3.0, Spotlight 2.0 and Point of Interest 3.0. Allowing you to think more creatively and worry less about the stability of your footage:
Spotlight 2.0
Fly freely while the camera remains locked on the subject.
ActiveTrack 3.0
With ActiveTrack 3.0 you are able to follow subjects and avoid obstacles, whilst creating super smooth visuals. The ActiveTrack technology has been updated with better pathfinding and a faster and more accurate prediction of lost subjects. The ActiveTrack technology will keep your subject in the centre of the frame. EVEN if it move's behind a tree.
POI 3.0
POI 3.0 improves over POI 2.0, and has better recognition of flat surfaces. It can now dynamically track objects like people, cars, and boats.
8K Hyperlapse
We LOVE this feature. The Hyperlapse the Mavic Air is able to create are in 8K! You can create some stunning footage and without complex post processing! You are able to choose from Free, Circle, Course Lock, and Waypoint modes, select the shooting location, and the DJI Fly app will do the rest.
Quick Shots
This is also really cool! You can capture short cinematic video clips automatically with a feature called QuickShots. The Mavic Air 2 will plan and fly a complicated aerial route for a professional shot. All you have to do now is add music, filters and whatever you wish and then share to social media!
Flight Safety
Flying drones is fun, but safety has to be key. The OcuSync 2.0 has a video transmission of up to 10km, which is then beamed in 1080p directly from the drone's camera. Allowing you to see clearly and enjoy more freedom for exploring.
The Mavic Air 2 also supports dual frequency of 2.4/5.8ghz communication. It will then automatically switch to the best channel with the lowest interference in real time. This will improve flight safety immensely as there is less interference and therefore less chance of crashes and dropped connections!
The Mavic Air 2 also has incredible Obstacle Avoidance. The drone will perceive it's environment in three directions, forward, backward and downward. The auxiliary light improves visibility and provdies the extra layer of security
Forwards: Vision sensor accurate up to 22 meters
Backwards:Vision sensor accurate up to 23.6 meters
Downward:Vision sensor, infrared sensor. The auxiliary light assist with visual positioning, safe landing, and visibility in the air. It can be turned on and off manually.
Furthermore the Advanced Pilot Assistance System 3.0 utilises advanced mapping tech for smooth following and reliable obstacle avoidance in even the most complex of scenarios.
Accessories
We also love the newly designed remote! Your phone now sits at the top of the remote to give easy access to what you are seeing on screen and it's a lot more comfortable! The battery life is also a massive 240 minutes! There's also a range of ND filters available (16/64/256) which is helpful for adjusting things like shutter speed in extreme lighting conditions. Whilst the ND set 4/8/32 enables vivid images even with low ISO values.
Features at a Glance
OcuSync 2.0 10km 1080p/30fps
48MP Photo | 4K/60fps Video / 1/2 inch sensor
10km 1080p Video Transmission
34-Min Max Flight Time / 240-Min Max RC Battery Life
FocusTrack / APAS 3.0 Obstacle Avoidance
HDR Photo | Video | Panorama
8K Hyperlapse
Drone

Weight
Size
Diagonal Distance
Max Ascent Speed
Max Descent Speed
Max Flight Time (without wind)
Max Hover Time (without wind)
Max Flight Distance
Max Horizontal Flight Speed
Max Wind Resistance
Camera
Sensor
Lens
ISO
Max Photo Resolution
Photo Modes
Photo Formats
Video Formats
Color Profiles
Max Bitrate
Supported SD Cards
Supported File Systems
570 g
Folded: 180×97×84 mm (Length×Width×Height) Unfolded: 183×253×77 mm (Length×Width×Height)
302 mm
4 m/s (S Mode) 4 m/s (N Mode)
3 m/s (S Mode) 3 m/s (N Mode) 5 m/s (S Mode during a sharp descent) 3 m/s (all modes at elevations over 4500 m)
34 minutes
33 minutes
18.5 km
19 m/s (S Mode) 12 m/s (N Mode) 5 m/s (T Mode)
8.5-10.5 m/s (Level 5)

Camera

1/2″ CMOS Effective Pixels: 12 MP and 48 MP
FOV: 84° Equivalent Focal Length: 24 mm Aperture: f/2.8 Focus Range: 1 m to ∞
Video: 100-6400 Photo (12 MP): 100-3200 (Auto) 100-6400 (Manual) Photo (48 MP): 100-1600 (Auto) 100-3200 (Manual)
48 MP 8000×6000 pixel
Single: 12 MP and 48 MP Burst: 12 MP, 3/5/7 frames Automatic Exposure Bracketing (AEB): 12MP, 3/5 Frames at 0.7EV Bias Timed: 12 MP 2/3/5/7/10/15/20/30/60 seconds SmartPhoto: Scene Recognition, HyperLight, and HDR HDR Panorama: Vertical (3×1): 3328×8000 pixels (Width×Height) Wide (3×3): 8000×6144 pixels (Width×Height) 180° Panorama (3×7): 8192×3500 pixels (Width×Height) Sphere (3×8+1): 8192×4096 pixels (Width×Height)
JPEG/DNG (RAW)
4K Ultra HD: 3840×2160 24/25/30/48/50/60 fps 2.7K: 2688×1512 24/25/30/48/50/60 fps FHD: 1920×1080 24/25/30/48/50/60/120/240 fps 4K Ultra HD HDR: 3840×2160 24/25/30 fps 2.7K HDR: 2688×1512 24/25/30 fps FHD HDR: 1920×1080 24/25/30 fps
D-Cinelike, Normal
120 Mbps
Supports a microSD with capacity of up to 256 GB

Supported File Systems
(DJI)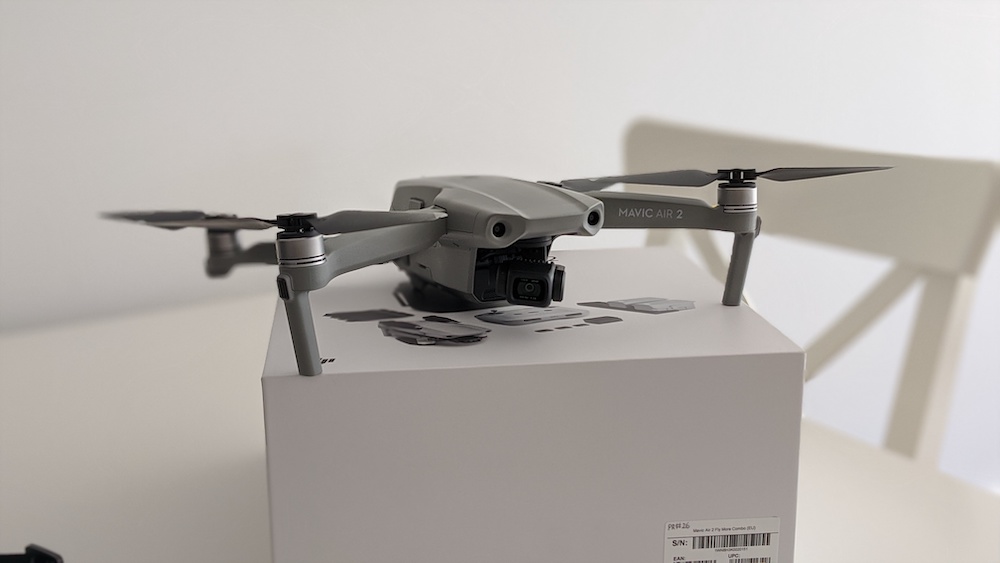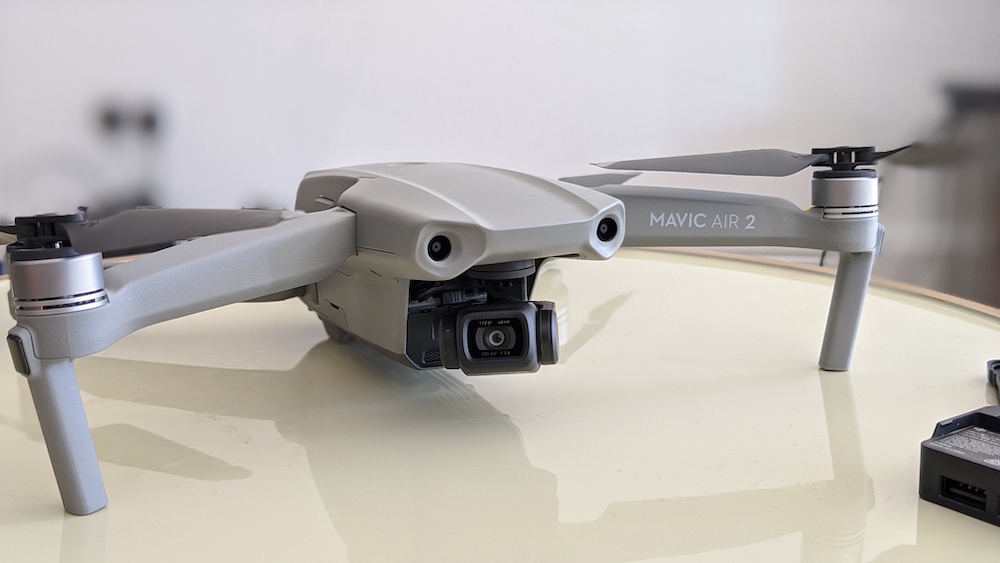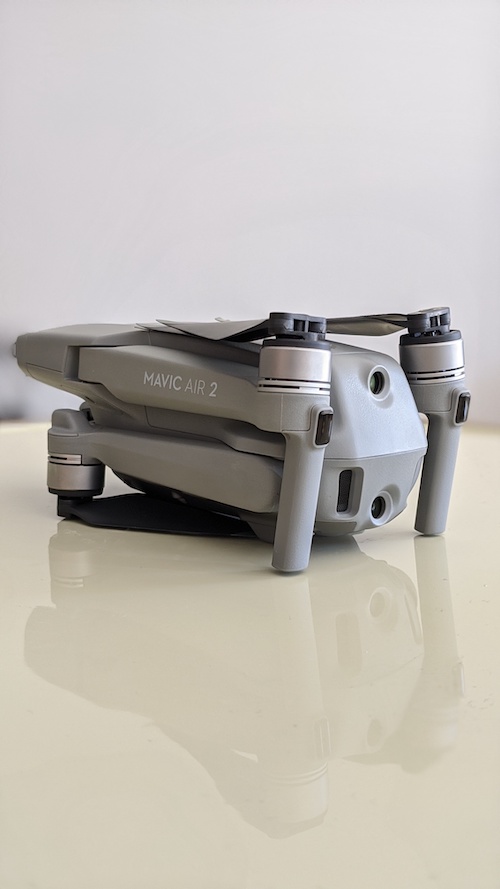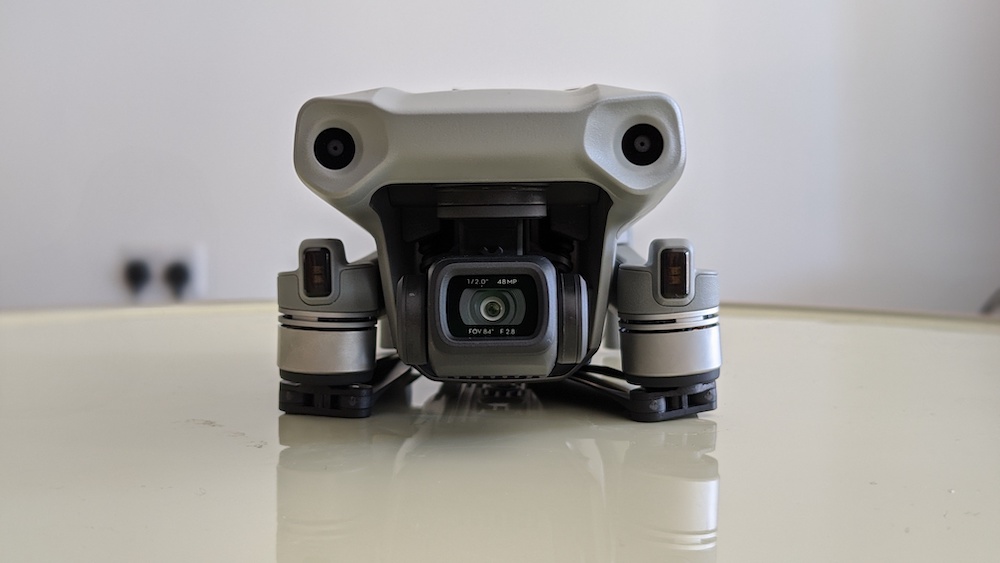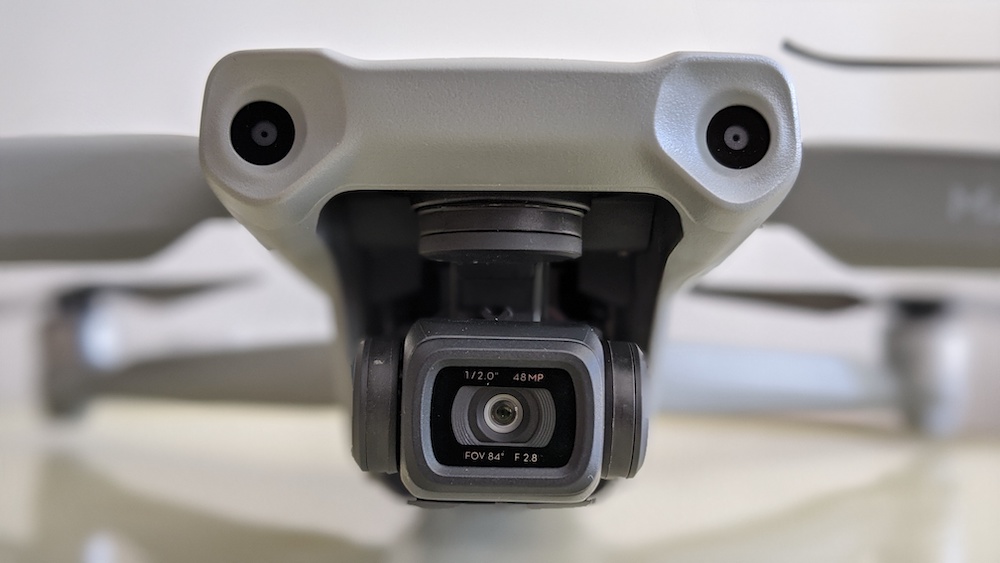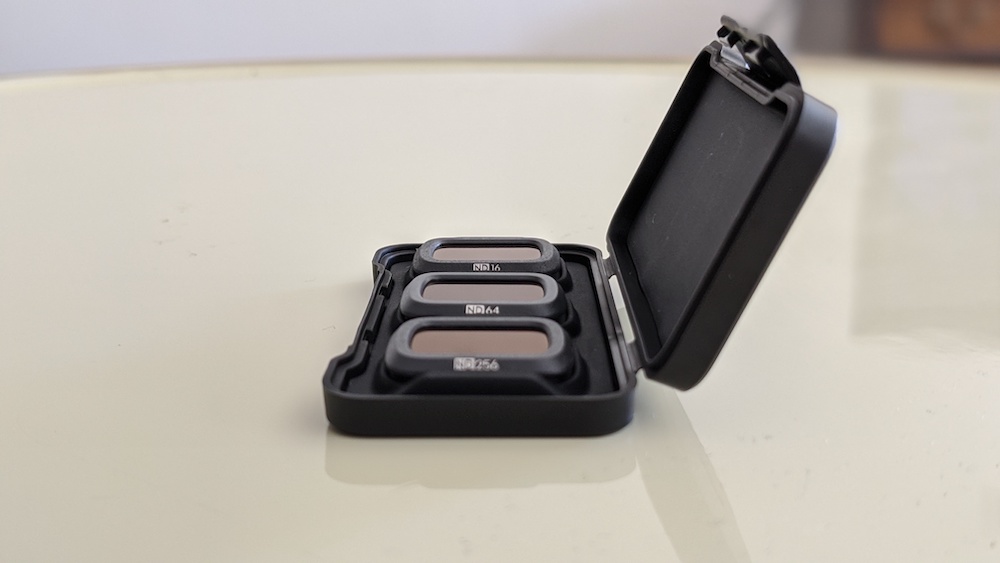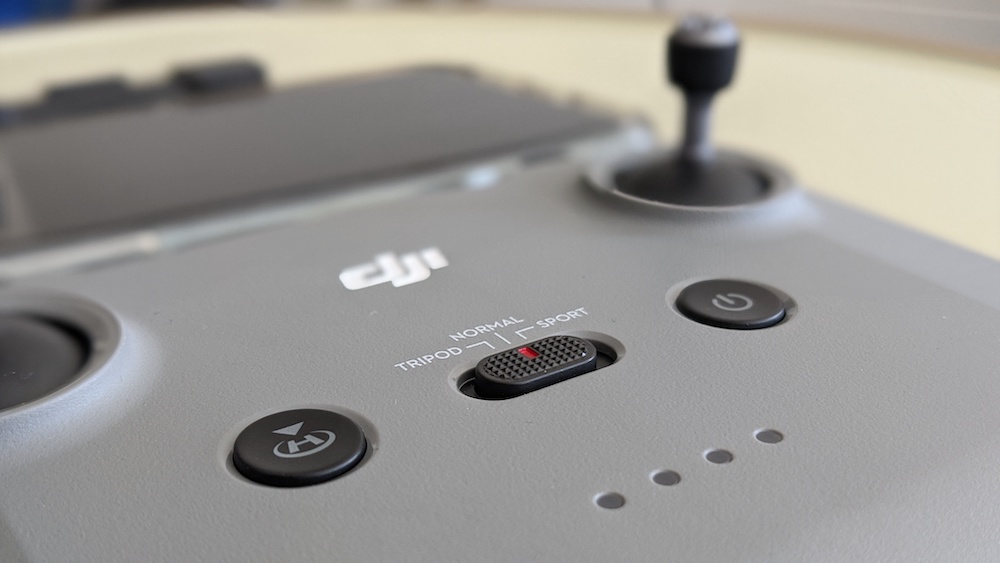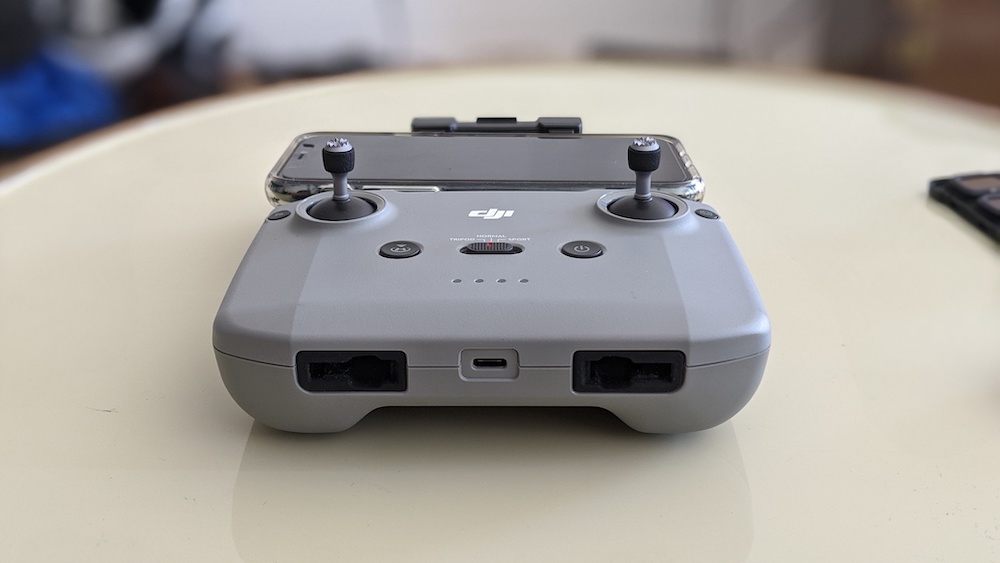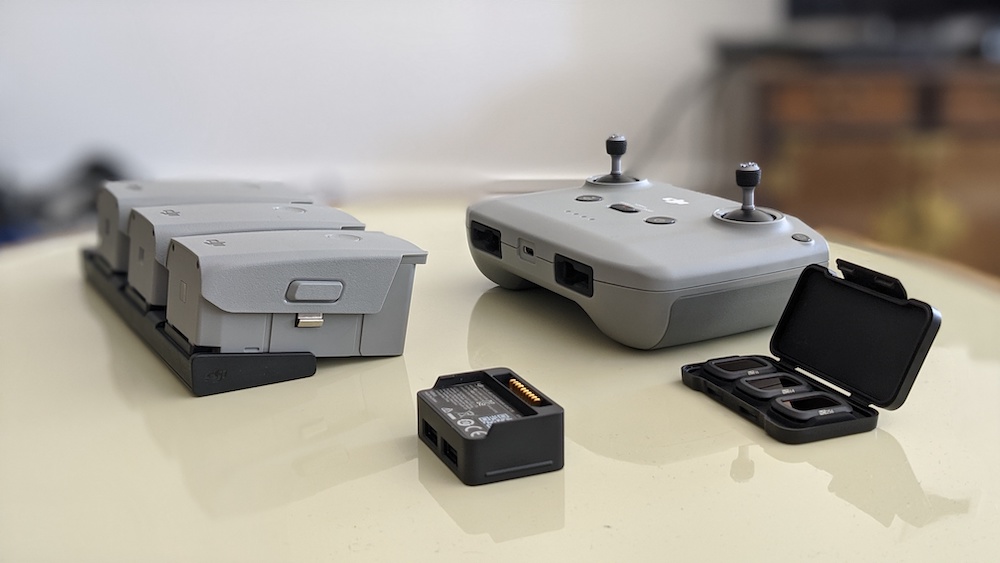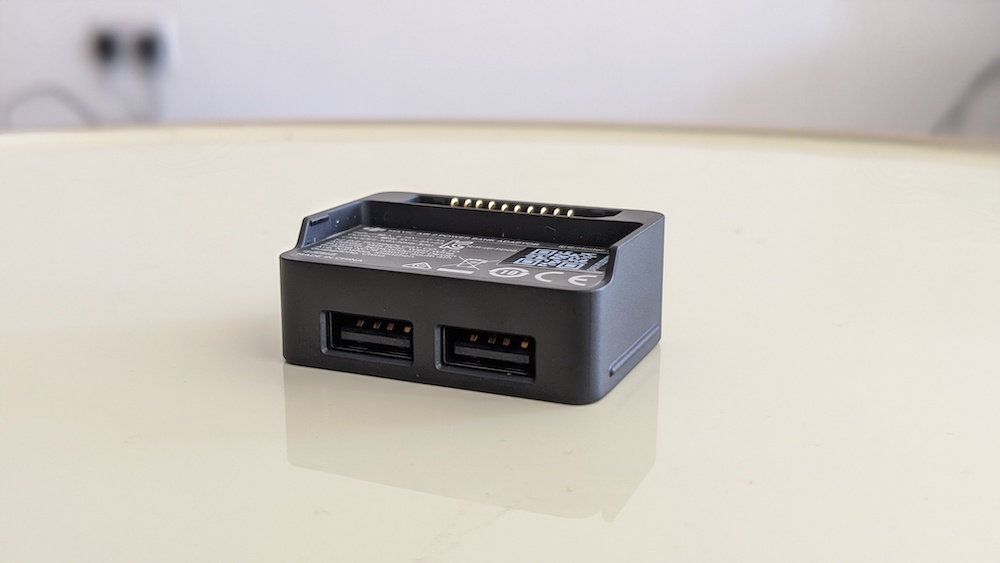 Keep up to date with everything How To Kill An Hour by signing up to our newsletter by clicking here!
Let us know what you think of the show by clicking here!
Click here to subscribe to our YouTube Channel to see more amazing ways to kill time!
Follow us on Twitch by clicking here!
http://wp.freedomofcreation.co.uk/howtokillanhour/wp-content/uploads/sites/65/2020/06/Mavic-Air-2.jpeg
517
1000
billywright
http://wp.freedomofcreation.co.uk/howtokillanhour/wp-content/uploads/sites/65/2017/09/htkah-web-logo-2017.png
billywright
2020-06-18 19:11:27
2020-06-24 14:20:56
Mavic Air 2 – The Perfect Drone?