The next gen consoles are nearly upon us, it's been a long time with the current generation of consoles too. 7 years to be exact! That's the longest lifespan between generations to date and there has been plenty of iterations of both the playstation 4 & Xbox One. From Xbox One to Xbox One S to Xbox One X. From the Playstation 4, to the Playstation 4 Slim to Playstation 4 Pro. There certainly has been lots of fun on all the consoles.
But now it's time for a new set of consoles to come out, ones to lead us into the next generation of gaming, the PS5 and the Xbox Series X. The PS5 is HUGE and the Xbox Series X has an unusual shape. But that's what makes this new generation great and we for one am chomping at the bit to get our hands on the latest and greatest games.
So we'd thought we'd give you a run down of what's to come from the gaming behemoths that are Playstation 5 and Xbox Series X
Here are our Top 10 games that we are most looking forward to on the next gen!
Next Gen – Halo Infinite – Xbox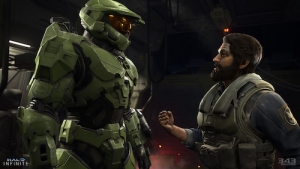 We just had to kick off this list with Halo Infinite.
A brand new Halo game has to come out on a new Xbox console right? That's like law!
We got shown loads during an Xbox event this past summer. The killer title will be coming to the new Xbox Series X but will also be released on the entire Xbox Family of Devices. So one would expect it to be released on the current gen  too & It's also slated to come out on Windows PC's
Halo Infinite is built on a brand new engine, Slipspace, the trailer looks really cool and according to Chris Lee, studio head on Halo Infinite, will "mark the beginning of a new chapter and challenge for the Chief, but it will also respect and continue threads that led to this point."
Halo Infinite was due to come out around release but it's been pushed back to 2021. There were plenty of meme's online about how Halo looked and that could have been one of the contributing factors for the delay, but whe'll never know for sure.
Chris Lee stated on the delay:
"We have made the difficult decision to shift our release to 2021 to ensure the team has adequate time to deliver a Halo game experience that meets our vision,"

"The decision to shift our release is the result of multiple factors that have contributed to development challenges, including the ongoing COVID-related impacts affecting us all this year. I want to acknowledge the hard work from our team at 343 Industries, who have remained committed to making a great game and finding solutions to development challenges. However, it is not sustainable for the well-being of our team or the overall success of the game to ship it this holiday."
Spiderman Miles Morales – PS5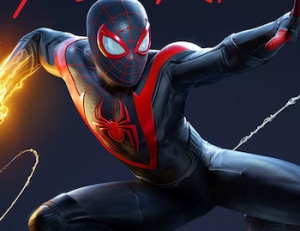 We LOVED the original Spiderman when it came out on the PS4 and when we heard about Spider-Man Miles Morales we were very very excited indeed. Though we were confused about what it actually was, was it a sequel, was it DLC, was it a standalone title? All those questions have now been answered as it's been announced that it's a half sequel. Think Uncharted: Lost Legacy kind of sequel, a 1.5 type of game if you will.
However, we're very excited and intrigued as to how the new console will tackle Spiderman and New York. How will the new PS5 SSD takle fast travelling across New York City? How will the PS5 Dual Sense controller enhance the feel of the game and story? Who knows, what we do know is we cannot wait to get our teeth into it when it drops in November!
Next Gen – God of War: Ragnarok – PS5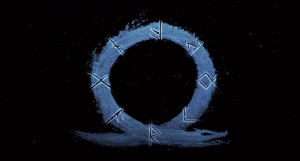 In the grand scheme of things, we saw nothing about God Of War: Ragnarok. All we saw at the end of the PS5 price reveal event was a very short teaser. But that was more than enough. We're so excited for this. Based off previous God Of War games, a next gen version of Kratos has got us all frothing at the mouth for more.
Ragnorak is set after the events of the God Of War reboot that came out in 2018 and continues the path that Kratos has set for himself up in the frozen north.
The game is set to come out in 2021.
Avowed – Xbox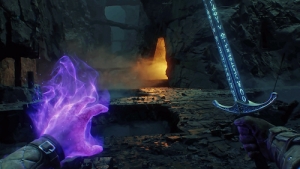 Avowed is brand new and is from Obsidian Entertainment. This is the same studio that's behind The Outer Worlds and Fallout New Vegas, so you know that it's going to be good!
Avowed is another First Person RPG, that will bring with it many epic memorable adventures and characters. As you'd expect from an Obsidian Entertainment title, veering on the little bit silly side too.
You are based on a planet called Eora, there is a much darker tone than what we are usually used too from an Obsidian game but there's lots of magical abilities and you get quite a gnarly sword too. You're going to need it because you'll be facing some pretty big monsters judging by the trailer. WOWZERS!
Next Gen Fable – Xbox
Much rumoured title Fable is coming back. Yes the loved franchise is due to come out on Xbox Series X, Windows 10 and Game Pass at some point in the future.We know nothing about this one since the trailer was very short. But we do know it's coming and it keeps the much loved fantastical creatures and lush environments.
Forza Motorsport / Gran Turismo 7 – Xbox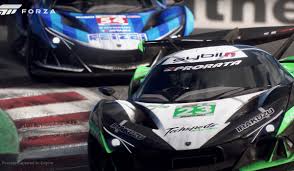 No generation is complete without it's trophy racing game, so that's why we've included two games on this one. Forza Motorsport and Gran Turismo 7
Forza Motorsport is getting somewhat of a soft reboot, as you'll notice there is no number scheme this time around. It will run at 4K and at 6
0fps, it focuses on delivering a dynamic racing game. There is no release date as of yet, though it will release on Xbox Series X, PC and Game Pass! As with most Forza games, it looks beautiful and we fully expect the gameplay to match!
Like Forza Motorsport there is no release date for Gran Turismo 7 but we have had a look at what Gran Tursimo 7 looks like when it does drop. It too looks beautiful and we did get to see some gameplay footage of it too. Polyphony Digital are working on its next-gen vision for the legendary racing sim and we cannot wait!  Did you know that Gran Turismo 6 came out way back in 2013!
The Medium – Xbox
Layers of Fear and Blair Witch Devs Bloober are taking this on and it's very spooky.
Silent Hill's composer Akira Yamaoka is taking on the soundtrack, so yes, prepare to play this game with a spare pair of pants nearby.
You play the game over two different worlds, a real one and a spirit realm.
The story involves child murder, with Marianne, your character, visiting an abandoned hotel resort and you try and unravel bad things that happened in the past.
*shudder* ooooh sorry about that a cold shiver just went down my spine.
Oddworld: Soulstorm – PS5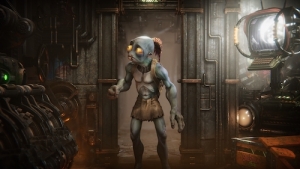 Abe is back in Oddworld: Soulstorm.
The next gen game in the Oddworld series is a remake. Oddworld: Soulstorm is a remake of Oddworld: Abe Exodus. It's the perfect game for people brand new to the series and it's perfect for those familiar with the series to get a feel for the next gen version of Abe.
Soulstorm follows Abe who has worked himself from worker bee to leader of an uprising of his fellow Mudokens, Mudokens, that's what the creature of Abe is, against their exploitive capitalist overlords, the Glukkons.
Project Athia – PS5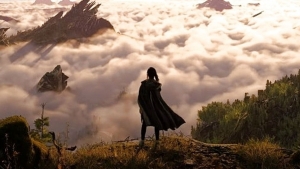 Project Athia is from the guys over at Square Enix, the developers behind the Final Fantasy Franchise. It's set in a beautiful world, full of large structures, massive creatures and dragons. Above all else it looks beautiful.Judging from the trailer it looks like the game will be a large scale action adventure game. Where your character has to use magic and Tomb Raider style traversing elements across large scale environments.
We don't know what's going on or what the story is but we're interested!
Stray – PS5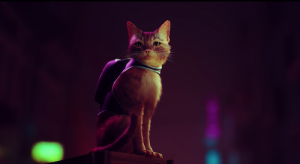 This one certainly caught our eye when the trailer dropped as it wasn't until you got half way through the trailer that we thought. You're playing a cat! But it doesn't seem like a cat sim type game at all. We're in some sort of robot like post apocalyptic world where everyone is a robot and the only living thing left is a cat?
Indie developer Annapurna Interactive have created Stray, a futuristic title based around you, a cat. The trailer isn't too clear from what you have to do, but it seems as though you'll be navigating a Mad Max, Blade Runner type combo environment where there isn't a lot of living things around. We still don't know what to do in this game but again we're interested.
Notable Mentions For Not Upgrading To Next Gen Just Yet
There are some amazing games that are currently out on this generations consoles & that are due to come out, so while there is no rush to upgrade to the latest consoles just yet, there are a bunch of games that are upgradeable once you do decide to jump into the new generation. Now, the upgrades do vary between game to game, but, the type of upgrades that you can expect are polished graphics, increased frame rates and shorter load times!
Some of the PS5 Upgradeable Games are:
Cyberpunk 2077
Fortnite
Fifa 21
Marvel's Avengers
Assassin's Creed Valhalla
Witcher 3
Doom Eternal
Destiny 2
Watch Dogs Legion
Ghost of Tsushima
Some of the Xbox Series X Upgradeable Games are:
Cyberpunk 2077
Fortnite
Assassin's Creed Valhalla
Dirt 5
Fifa 21
Destiny 2
Gears 5
Sea Of Thieves
Forza Horizon 4
Yakuza: Like a Dragon
So there we have it 10 games to look forward to on next gen consoles. We're not fanboys here at How To Kill An Hour, so there's no allegiances here. We just love games and we like to kill many hours on them, regardless of what console they're on. Come on guys it's 2020, can't we just all get along? You're all missing out on great games if you are completely dismiss each other's favoured console!
I for one am looking forward to Halo Infinite and God Of War: Ragnarok!
What next gen games are you looking forward to?
Let us know via the comments below!
Don't forget to like, subscribe and hit that notification bell!
http://wp.freedomofcreation.co.uk/howtokillanhour/wp-content/uploads/sites/65/2020/10/wired-xbox-ps5.jpg
753
1440
billywright
http://wp.freedomofcreation.co.uk/howtokillanhour/wp-content/uploads/sites/65/2017/09/htkah-web-logo-2017.png
billywright
2020-10-23 00:20:53
2020-10-23 00:47:15
Next Gen: Our Top 10 Games