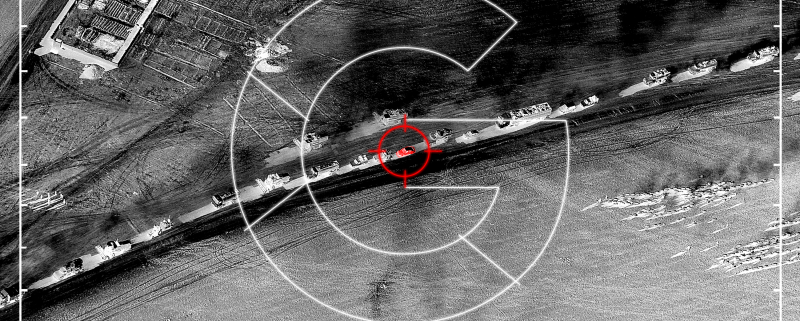 Google have announced that they have a part in 'Project Maven'. A project in which as Gizmodo are reporting, 'helping the Pentagon build AI for drones' CRAZY NEWS!
The project began in 2017 as a pilot program to simply speed up the United States military's implementation of the most up to date technology of artificial intelligence.
It's a relatively cheap programme too! Project Maven is said to cost less than $70M in it's first year. Focusing solely on integrating machine learning in it's drones. Why would the Pentagon want to invest in improving AI in drones? To improve it's intelligence when it comes to targeting drone strikes.
Project Maven: Peace
Google released a statement on Tuesday of last week, claiming it's part in Project Maven. Stating that it's involvement in the project was simply a peaceful one. Stating that Project Maven was "Specifically scoped to be for non-offensive purposes."
Since then many sectors of Google itself have called upon it's CEO to pull them out of the project. With the Verge reporting that 3,100 employees have signed a letter urging the CEO of Google, Sundar Pichai, to re-evaluate it's involvement. Stating that Google should not be in 'the business of war' – With Diane Green head of Google's cloud operations also emphasizing Google's peaceful stance. Stating that their tech will not be used to fly drones, nor will it launch any weapons.
Details on what Google are actually doing working on Project Maven aren't very clear. A Google spokesperson did confirm to the Verge that they have given the department of defence access to software (TensorFlow) that is used to help machine learning apps understand contents of photos.
To listen to the guys chatting about this please click here! 
To keep up on all things How To Kill An Hour by signing up to our newsletter, simply click here and you're on the list!
http://wp.freedomofcreation.co.uk/howtokillanhour/wp-content/uploads/sites/65/2018/04/cyowymjhqltdl5nxy6wk.png
481
800
billywright
http://wp.freedomofcreation.co.uk/howtokillanhour/wp-content/uploads/sites/65/2017/09/htkah-web-logo-2017.png
billywright
2018-04-12 00:00:33
2018-04-10 14:32:08
Project Maven