There's been a global pandemic going on for quite some time now and with everything still under lockdown. Everything still up in the air regarding international travel, what better time to stay in the country? A staycation if you will! While everyone dreams of going abroad and checking out lovely beaches. There's no better time to check out the great outdoors here in the UK and why not do it with a range of amazing tech to make your time worthwhile?
From helping you cook outdoors, playing with friends to keeping your precious items safe, we've got you covered. Furthermore, you know it's going to be cool, because it's us, here at How To Kill An Hour letting you know about all this stuff! So without further adieu, here is all the Staycation gadgets for 2021! (Keep an eye on howtokillanhour.com too as there may just be some other cool tech coming soon too)
Staycation 2021
Here are the best gadgets for a staycation in 2021:
Moon Ball and Lawn Darts
First up is something to play with all the family and friends! From giant outdoor toy brands, Waboba and Stomp Rocket.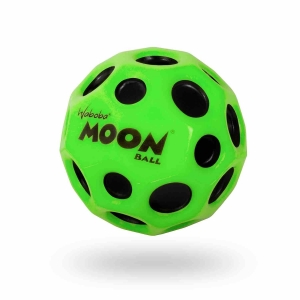 The Moon Ball is a fun for both adults and kids. It's a HUGE bouncy ball, now we mean that it's got a HUGE bounce on it. The ball itself will fit in your hands easily. It's called the Moon Ball and we think it's because it could reach the moon! (Maybe). While it is just a small bouncy ball, it doesn't make it any less fun as it's rather addictive! It even makes a 'pop' sound when it hits the ground and bounces up to 100 feet! (Buy)

Feel like you are an engineer or an astronaut with the Stomp Rocket. Designed by Aeronautical Engineers the Stunt Planes include three planes. The Looper makes giant loops; the Glider does tricks and glides over 100 feet; and Wild Cat flips, turns and soars. As you play you'll start to learn about trajectory by changing the angle of the launch. Furthermore you'll learn about force by stomping harder or softer, while you'll also learn about aerodynamics by launching with or without wind. (Buy)
Master Lock Biometric Padlock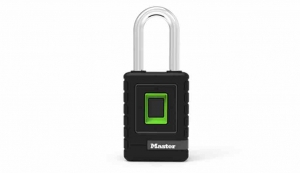 The Master Lock Biometric lock is amazing as it's just like Touch ID! It can save up to 10 different fingerprints and allow you to unlock the lock with just a fingerprint! It is really easy to set up and will allow for 2 primary users and 8 different guests. While first time users will need to unlock the lock using directional system before any fingerprints may be stored or deleted. So now there is no need to worry about losing keys or getting keys cut for other people! (Buy)
Master Lock 5900 Series Portable Safe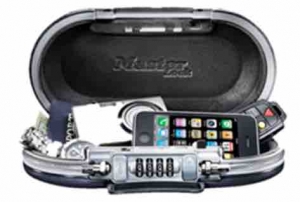 You want to keep all your stuff safe when you are out camping right? Why not keep them in an actual safe! Yes one that's ultra portable and an actual safe! That's where the Master Lock 5900 Series Portable Safe comes in to play!
It is a literal safe, a handheld fortress which is also shock absorbant and water resistant. Protecting your valuables from theft and damage. Whether it's your phone, your camera, keys, cash or even jewelry it will be safe inside this safe! You can even keep it in a discreet area of your camper van, tent or hotel before you set off for the day and use it as a regular safe! (Buy)
Tishoo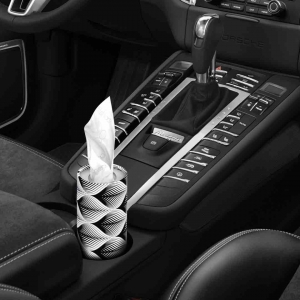 Pollen season is creeping in and those suffering from hayfever are going to need to stock up on tissues very soon! So why not try out the new style of trendy recyclable tubes, called tishoo! They're designed to fit in standard cup holders, pushchair cup holders, in backpack side pockets, bike bottle holders, theses are great for any allergy sufferer.
They're rather well designed too and come in blue floral, tropical leaves, mono waves or red chevrons. Each tube has 40 highly absorbent, 4 ply sheets, which are soft and gentle. Even on irritated skin. The tubes are paper based and 100% recyclable and are easily reusable. Keep an empty tube for change or even a great way to store used face masks. (Buy)
Espresso Display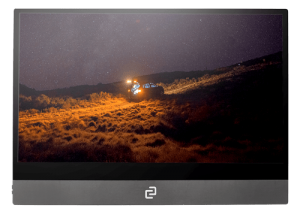 These monitors are the world's thinest portable monitors at 5.4mm thick and are ideal for on the go creatives. The screen size is 15.6″ or 13/3″ and come with a single USC-C lead. It is a portable touchscreen monitor with a high-quality anodised aluminium design.
The monitor has a dual layer glass for reduced thickness, superior colour rane and a much smoother touch experience. It is highly portable as it is only 900g and is compatible with PC, Mac, Android 6.0+, Chrome OS and Linux. (Buy)
Item finder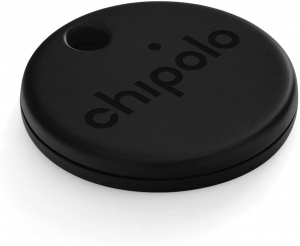 If you ever find yourself losing something, don't you wish you could find out where you last had it? This is where the Chipolo item finder will help you! It is a tiny bluetooth item finder to attach all of your essentials to it. Such as your keys, wallet, luggage or even a bag! The Ocean Edition of the Chipolo is made from recycled materials which are recovered from the ocean. Such as fishing nets, trawles and ropes. As well as cleaning up the ocean, Chipolo will pledge $1 from to the non-profit organisation Oceanic Global to support ocean clean up efforts. (Buy)
MEATER Plus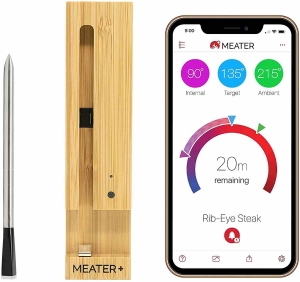 BBQ season is right around the corner and the MEATER Plus is here to make cooking safe! Take the guess work out of cooking with it and make perfect meat every time.
MEATER Plus is a simple to set up and simple to use, there are no wires, no fuss meat thermometer with a guided cook system Therefore ensuring a tasty succulent result every time.
You can even connect your MEATER Plus to any smartphone, so why not pass off the meat checking off to a friend whilst you go to the toilet or go to get the drinks for your guests? MEATER Plus will provide you with estimated cooking times, monitors the meat and sends alerts to your device. Furthermore it will let you know when your meat is cooked to perfection!
The MEATER will allow you to never burn and waste meat every again, whether you are cooking beef, fish, lamb or pork. Be safe and never undercook meat again and get food poisoning. (Buy)
Rambo Shopping Bag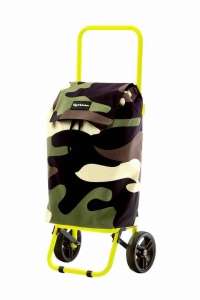 Rad Union are making the trolley cool. It is stylish and sustainable. Not forgetting practical. Use it on the weekly shop and make shopping bags obsolete. They have teamed up with up and coming artists to make bags for it's bold trolleys. Each trolley is customisable with a choice of bg designs, frame colours and wheel colours. So therefore you can make your trolley/bag truly yours!
Rad Union Trollies also feature hooks so they can be clipped onto a shopping trolley and pushed around with ease, before loading at the checkout. They have strong wheels and a lightweigh frame so it can be easily folded when not in use. The trolley can hold up to 35L and 20kg in weight. Better yet they are made with recycled sustainable and biodegradable packaging!
(Buy – Direct from Rad Union)
Matador NanoDry Large Shower Towel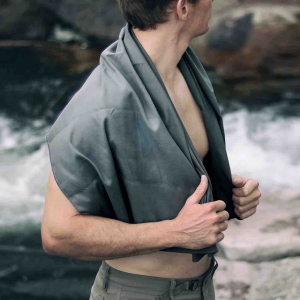 This towel is incredible it is both super absorbent and quick drying, perfect for a staycation. It is an ultra light shower size travel towel with antimicrobial finish so that it stays fresher for longer.
Made from Nanofibre it is 2.3times lighter than an average microfibre travel towel and can absorb 2.3x its own weight in water. Easily hang it up to dry with it's snap loop attachment. Whether you're ready to pack and go, you can stow your travel in it's silicone travel case with carabiner. Meaning you can save space in your other luggage. It is also machine washable! (Buy – Bear & Bear)
TomTom Go Camper
Travelling via camper van would be popular this year, due to travel restrictions and 2 week in quarantine and expensive accomodation. While those are all rules, camping has become more interesting to a lot of the public. Many Brits are using caravans and campervans to holiday in the UK.
Crucial for a successful trip, portable navigation devices are among the most popular accessories for campers. They differ from their counterparts for normal vehicles as they require special requirements which need to be taken into account. They also offer relevant information such as rest areas and nearest campsites.
Just in time for staycation season, the guys over at Tom Tom and ACSI, Europes leading campsite expert have released a collection of more than 9,000 points of interest for the TomTom GO Camper sat nav to help many campers plan their staycation this year!  (Buy)
Fucite SuperCoil 3-in-1 Mag Cable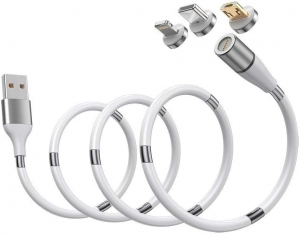 The Fucite SuperCoil 3-in-1 magnetic phone charger cable features super strong magnets which snap together. Therefore you can snap the cable into many different shapes and sizes. Allowing it for ease of use in difficult situations or make it easy to store. Perfect for home, office and on the road. It has 1M lengthand can extend or retract as much is necessary.
The cable can provide 3A charging and data transfer. It has 3 different tips, USB C, Micro USB and Lightning connection. Making it compatible with most tech, a bright LED lets users know when the cable is powered. The cable is made from a ultra-durable flexible material which users can snap together, re-charge and charge over and over again. While it has a 7000+ plug lifespan and a 10,000+ bend lifespan.
(Buy)
Snore Mask From Beurer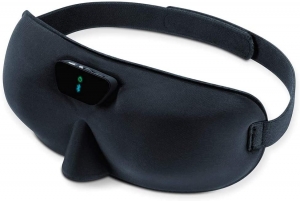 Who knew a snore mask could be packed full of tech! Well now the innovative Beurer Snore Mask is a soft, comfortable eye mask that can be worn in comfort. It will record noises and structure borne vibrations. It will detect your snoring and deliver a gentle pulsation to encourage you to change position, opening the airwaves and stop you from snoring.
Snoring can be because of a number of reasons such as sleep apnoea, position, deprivation nasal or airway problems, alcohol consumption. So the Beurer Snore Mask will help you identify the reason making a long-term solution possible.
The Beurer Snore Mask will record data as you sleep and will work with the Beurer SleepQuier app. Helping you to monitor your sleep and snoring behaviour. Battery operated, it charges via a USB cable, so you can easily charge it during the day. (Buy)
Extra Mentions
We didn't quite get to try everything out, so here are some extra mentions, that you may enjoy:
Mophie Powerstation XL + Charging Pad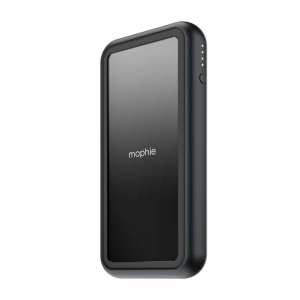 With the Powerstation XL, you can effortlessly charge your Qi enabled devices anywhere. Making it perfect for on the road charging. Charge your Qi-Enabled iPhone or Airpods on the charging surface to charge wirelessly, simply with the push of a button. While you can use the 18W USB-C PD port to charge your iPhone the fastest way possible.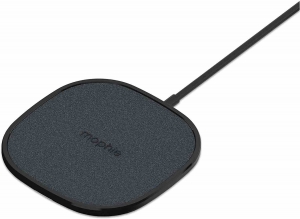 While the charging pad has fast charge compatibility so when you get to your destination simply plug in the wireless charging pad and charge compatible wireless accessories quickly. Simply by placing them down on the pad! The premium finish adds style wherever you place it!
(Buy)
Time Porter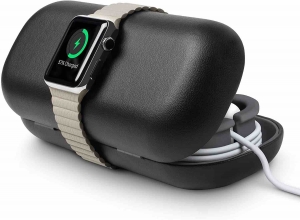 This is a nifty little gadget which will help to keep your Apple Watch both charged and safe. It doubles up as a case and a stand, making it perfect for on the road travelling. It has a neatly designed silicone lined case. Which holds the magnetic charging disk, power adapter and extra bands. The built in spool will neatly manage the extra cable while charging. (Buy)
Joseph Joseph Uni-tool 5-in-1 Kitchen Utensil
This little device is perfect for those looking to go on the road this year. It saves so much space the luggage as it is 5 utensils in 1! A slotted spoon, turned, cutting tool, solid spoon and spatula!
(Buy)
HydraPak 8L Water Storage
The HydraPak 8L Water Storage container is a huge water container at 8L. It is perfect for those on a staycation and even better for the campers in our lives. HydraPak XL can be used to carry around or water for base camp. It has a wide-mouth plug and play cap for easy pouring. It also comes with a dispensing tap which inserts into Plug-N-Play cap to help create a versatile dispensing solution at basecamp or you can drink straight from it.
There is a flexi handle for effortless carrying and hanging. Although it can also free stand with dual baffles for stability. It is built from waterproof TPU film laminate making it very durable and versatile, which can be wiped clean.
(Buy)
Keep up to date with everything How To Kill An Hour by signing up to our newsletter by clicking here!
Let us know what you think of the show by clicking here!
Click here to subscribe to our YouTube Channel to see more amazing ways to kill time!
Follow us on Twitch by clicking here!
*Buy Links Are Affiliate Links*
http://wp.freedomofcreation.co.uk/howtokillanhour/wp-content/uploads/sites/65/2021/04/Staycation-Nugget.jpg
750
1000
billywright
http://wp.freedomofcreation.co.uk/howtokillanhour/wp-content/uploads/sites/65/2017/09/htkah-web-logo-2017.png
billywright
2021-04-19 16:52:35
2021-05-25 11:28:48
Staycation Gadgets 2021!