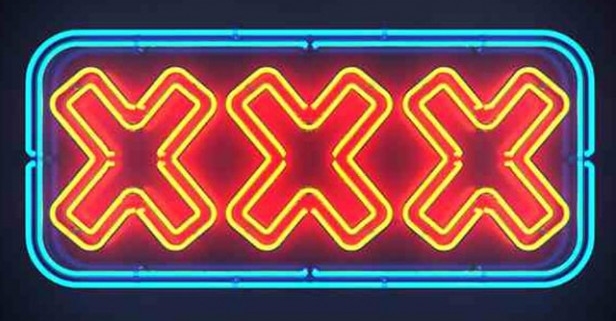 UK Government Porn Block : Update
Porn Blocks, who woulda thought eh?
Way back in 2015 the UK government were looking to restrict access to porn. A porn block if you will. However, they can't just block it, there needs to be some legal measures first. Firstly, the changes introduced in the Digital Economy Act 2017, states that commercial providers of porn should have age checks on them to stop children from seeing explicit images and videos.
The government planned to introduce age verification (not of the honor system kind, the give us your credit card info kind. Digital ID's are also said to be used also.) in April 2018. Sites such as RedTube, Pornhub and xHamster have all said that they will comply with the changes. Yet, there were some technical challenges of implementing the law across thousands of websites. Subsequently, the law was postponed. However, a year later, April 2019, the age checks are said to appear online. Wired are reporting that this is yet to be confirmed however.
Websites that operate under a commercial basis will have to comply with this new law.  The Online Pornography (Commercial Basis) Regulations 2018 sets out stipulations as to what counts as commercial pornographic content and it's not only cash which classes as 'commercial' either. If the person making the content receives some kind of benefit, cash or not, then it will be classed as commercial.
There are a range of age verification systems that a website can use, each with different methods of confirming ages. Five comapanies are said to be creating different age verifcation systems: Yoti, Verime, GBG, AV Secure and AgeID.
Work Arounds
It can be quite easy to get around this block, for anyone with a bit of technical know how. Which won't be too surprising as kids these days are growing up with computers and by their late teens know a lot more about computers than 90's babies. VPN's would be able to be used to circumvent these checks, by connecting to servers in other countries.
Privacy Worries
Unless you're Google or Facebook, you wouldn't be able to match up someones real identity with their online behaviour. It'll be nigh on impossible. However, if people are using their real names, real emails and real credit card details, you'll be able to to find out everyone's taste in porn. A HUGE privacy concern.
Checks
Even though the government want to implement the porn block, it's leaving it up the to the industry to fix the issue. One small problem is one company called MindGeek, they are developing AgeID, MindGeek own a LOT OF PORN SITES. Such as PornHub, YouPorn and RedTube.
So by giving MindGeek, via the AgeID system, everyones information, you're letting your card company know that you're looking at porn. Wired are reporting that AgeID's privacy policy is limited to an email address and password, which is protected. However, a previous privacy policy stated that company could collect names, addresses, date of birth and browsing data. Furthermore MindGeek also state that the policy can be updated at any time!
Is there a good reason for a Porn Block?
Wired are reporting that the policy was launched off from the results of an NSPCC report. Which claimed that more than half of children and teenagers who accessed porn 'stumbled' across it. Wired quite rightly note that if children do come across porn, then it will most likely be on social media. But the legislation doesn't cover social media.
According to Wired, the same report states that almost a tenth of 12-13yr olds were 'addicted' to porn. Which is shocking, which of course caught a lot of media attention. However it turns out that the research was all a bit silly. The NSPCC research was from a group called OnePoll. OnePoll are a survey firm which pays people to fill in online questionnaires. Questionnaires which pulled results like  "German men are the world's worst lovers" and "Fifty percent of British adults think Mount Everest is in the UK". The porn related questionnaire had a total of 11 questions, which users were told to hand over to a child. If one was available.
For a more extensive look at how the government are looking to block porn to the UK please check out two of WIRED's great articles here and here.
Listen to the guys chatting about this by clicking here! 
Keep up to date with everything How To Kill An Hour by signing up to our newsletter by clicking here!
Let us know what you think of the show by clicking here!
Click here to subscribe to our YouTube Channel to see more amazing ways to kill time!
Follow us on Twitch by clicking here!
http://wp.freedomhost.uk/howtokillanhour/wp-content/uploads/sites/65/2019/02/Trusted-Reviews.jpg
347
616
billywright
http://wp.freedomofcreation.co.uk/howtokillanhour/wp-content/uploads/sites/65/2017/09/htkah-web-logo-2017.png
billywright
2019-02-14 00:00:47
2019-02-14 18:29:42
UK Government Porn Block : Update