3 Tesla Features We'd Like To See In Other Electric Vehicles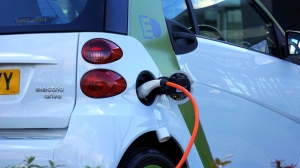 It's clear to see that Tesla is far and away the most innovative electric car brand, and for obvious reasons that you probably already know. Not only do they offer supreme handling and driving comfort, but a range of conveniences and features that some might even consider overkill.
As the electric vehicle market is becoming more and more competitive, and brands hope to capture that lighting-in-a-bottle excitement that could quite literally define them as the premier car manufacturer of the next decades, you can expect many different vehicles to take inspiration from Tesla's output and put their own consideration on the formula.
For instance, as soon as the digital assistant Siri was unveiled, all smartphone manufacturers took less than a decade to develop their own, implemented with all kinds of devices and other products in their line. Some are even so popular that they inhabit the devices of other brands.
Of course, one of the main disadvantages of Teslas is that all of their goods are proprietary, and often they ask you to replace a vehicle rather than repairing it. For anyone who regularly visits an excellent, reliable and affordable local mechanic, that's a heavy reason not to invest in electric vehicles just yet.  That said, as the EV market gears up for becoming the default car set, we'd like to see some takes on these Tesla features in other vehicles:
Supercharging
Supercharging infrastructure is only in place via Tesla right now, but more and more manufacturers are investing in this technology. The ability to charge your vehicle without having to wait for hours and hours to get started again. Supercharging stations take around 45-55 minutes, and so while this isn't as quick as filling a vehicle up with fuel, it's much cheaper, and of course, much better for the environment.
Data Roaming Updates
Data roaming updates can be applied to Teslas to keep the computer software fully up to date and patched between each trip. This can help Tesla users keep up to date with the latest build patch update of their software, which is ultimately the entire networking suite that runs the car. If EV's are to become commonplace, this kind of necessity should be key.
Entertainment Streaming
Tesla cars allow you to stream content from providers like Netflix, and only when the car is parked. As more electric vehicles opt for a larger screen in the middle of the dashboard, it's true to say that these integrations will no doubt come, but we'd like to see the adoption of many different content options such as those offered by smart televisions and other devices. This can make sitting in a parking space waiting to attend an appointment less tiresome, or it might help you pass the time more easily if sat within a ferry or other large transportation provision.
One thing is for certain, the next decade will see the common integration of electric vehicles throughout many manufacturer product design outputs, and so it'll be interesting to see which features are adopted and which are innovated past the original source.
http://wp.freedomhost.uk/howtokillanhour/wp-content/uploads/sites/65/2021/09/pexels-mike-110844.jpg
359
640
billywright
http://wp.freedomofcreation.co.uk/howtokillanhour/wp-content/uploads/sites/65/2017/09/htkah-web-logo-2017.png
billywright
2021-09-09 12:49:59
2021-09-09 12:50:17
3 Tesla Features We'd Like To See In Other Electric Vehicles