4 Must-Listen Podcasts For All The Car Enthusiasts Out There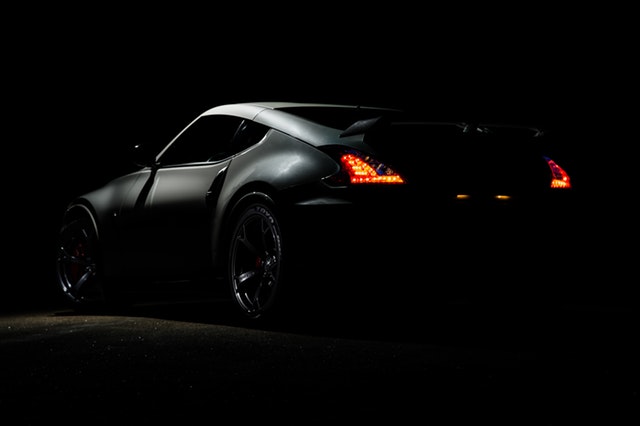 Car enthusiasts love chatting about their pride and joy, whether it's a new catback exhaust system or the latest suspension mod. With these five awesome podcasts, now you can listen to other people chat about cars all day too!
1 . Gears & Beers
Grab yourself a beverage and join car lovers Joseph, Matt and Mitch as they drink beer and discuss all things automotive. These guys just love covering a huge range of interesting car topics including the increase in the value of Japanese cars and the rivalry between Nissan and Toyota. Here you'll find and why Joseph is thinking about getting a traction mod on his GT86 and whether you should resist buying a Tesla. Wanna hear about Lamborghini's growth due to the Urus? Here you'll get the latest. From affordable electric SUVs to adjustments to the Integra, Gears & Beers have got all your techy car chat and banter.
2 . All Torque Car Podcast
Three pals Ross Galettis, Halil Mustafa and Peter Ronis get together to discuss the automotive world. Come and hear all about the Lexus F Sport V8's, and get tips about restoration modding, (including a sweet 1966 Ford Mustang Fastback). Are you a car enthusiast who loves a new paint job now and then? Tune in and see what the boys have to say on metallic paint (and why it's more expensive) plus the paint quality offered by different car companies. Interested in the ins and outs of racing cars? Don't miss the episode where the guys sit down with Emtron Australia for a chat about creating engine systems for racing cars.
3.Carcast
Carcast is brought to you by your vehicle loving hosts Matt, Bill and Adam. Here you'll get all the latest news and debate about the present and future of the automotive industry. There are also plenty of featured celeb car lovers along for the ride! From the Cadillac CT-V to racing in the Trans-Am, Carcast will keep you good and entertained every single show. Recent guests have included Alaistar weaver and Brian and Hailee Degan.
4.Bumper to bumper
Keen on auto repair tips and tricks? Try checking about Bumper to bumper to get some real useful info. Here you'll learn all about wheel alignment and how tire alignment tech has evolved. You'll also get yourself some handy tips on brake maintenance and commonly avoided repairs. Bumper to bumper will tell you how to maintain older vehicles plus the low down on extended warranties. If you enjoy doing it yourself when it comes to your car repair, Bumper to bumper is the show for you. With a little practice, you'll be surprised what magic you can work on your motor. Once you've chosen your perfect car, you'll want to keep it looking fresh.
Those who'd prefer a professional auto repair service can find more details on the Elite Automotive Website. Keeping up with your car maintenance issues consistently will ensure that your motor stays in the best condition. To keep track of when your service dates are due, try nifty apps like Car Minder. You can also use this app to monitor your fuel consumption.
http://wp.freedomofcreation.co.uk/howtokillanhour/wp-content/uploads/sites/65/2020/03/Porsche-Car-How-To-Kill-An-Hour.jpg
426
640
marcusbronzy
http://wp.freedomofcreation.co.uk/howtokillanhour/wp-content/uploads/sites/65/2017/09/htkah-web-logo-2017.png
marcusbronzy
2020-03-21 14:54:35
2020-03-24 20:28:29
4 Must-Listen Podcasts For All The Car Enthusiasts Out There