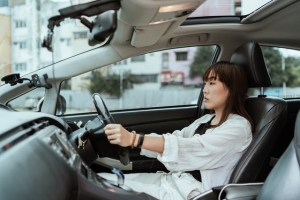 Photo by Ketut Subiyanto from Pexels
Are you planning to purchase a new car? Then you probably have many questions. Buying a vehicle is not like buying any other thing; it requires thorough research and scrutiny. You don't just walk at a dealership and purchase one. 
There are various car brands available in the market. The following are tips you can apply when buying a new car.
Evaluate Your Budget and Determine Your Trade-In Worth
Before you begin researching the latest car models in the market, you first need to determine the amount you are willing to pay for your new vehicle. You have to consider the amount you have saved for the down payment, the best interest rates from lenders, and licensing charges.
If you opt for bank finance, it is essential to analyze your monthly expenses and determine whether you are comfortable paying a particular amount monthly. Most dealerships offer trade-in services; therefore, you can add your current car's value if you possess one.
Visiting a dealership or used car broker with a set price in mind can prevent you from the pressure of purchasing a car above your budget.
Determine Your Preferences
After you have figured out your budget, it's time to determine what you would wish for in a car based on your preferences. For instance, a youthful single person may have significantly different priorities compared to a married middle-aged person.
It is essential to consider the safety features, vehicle size, fuel economy, and other fundamental aspects. This will help you in determining the type of vehicle that best suits your needs.
Explore the Best Brands and Models
Since you know your preference, you can select the specific brand and model that suits your specifications. You can use the available online resources to determine the models with good reviews, high safety features, and long average lifespans.
Although online resources may be helpful, it is also essential to consult an expert and see the options in person. Visit your local dealership and take two or three options for a test drive. It is crucial to pay attention to the car's comfort, acceleration, and handling.
 This is also the perfect time to ask the questions you may have about the car's functionality and mechanical aspect.
Keep Ongoing Costs in Mind
When you choose the vehicle you want, ensure you are fully aware of the ongoing cost of the car you are interested in. For instance, some models have a high maintenance cost. Others need premium gas, which is consequently more costly.
Get Insurance Quotes
Insurance providers consider the model and the make of a car when setting their premiums. Therefore, your newly purchased car can be less or more costly to insure than your previous one. 
You should consult different companies for you to obtain the best deal. You can also consider quotes from your homeowner's insurance for you to get a discount.
Check Your Credit
It is essential to determine your credit score before you apply for a loan. An excellent score may make you eligible for a lower interest rate if your lender uses risk-based lending.
Conclusion
A car is an essential and a fantastic asset to possess. Therefore, it is necessary to make various considerations before purchasing one. The above tips can be very helpful in guiding you to make the best-informed decision.
http://wp.freedomofcreation.co.uk/howtokillanhour/wp-content/uploads/sites/65/2021/02/pexels-ketut-subiyanto-4429509.jpg
426
640
billywright
http://wp.freedomofcreation.co.uk/howtokillanhour/wp-content/uploads/sites/65/2017/09/htkah-web-logo-2017.png
billywright
2021-02-17 11:07:15
2021-02-17 11:07:28
6 Important Things to Consider Before Buying a New Car