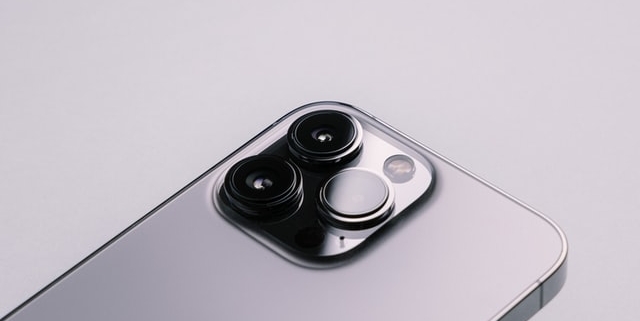 6 Tips To Make The Most Of The New iPhone 13
The new iPhone 13 range dropped on September 14, 2021, consumers can choose from the standard iPhone 13, the iPhone 13 mini, and the higher-end devices including the Pro and the 13 Pro Max. If you've treated yourself to one of these devices and you're keen to make the most of it, take a look at these six handy tips.
1 . FaceTime Windows and Android Devices
If you have the new iPhone 13  you'll be able to FaceTime all of your contacts, regardless of whether they are using an iPhone. Using the new iPhones you can create a FaceTime link and share this wherever you need to. Users can access the link on Android and Windows devices, using their web browser.
The first step is to open up the FaceTime app, from here you can click on 'Create Link.' Next, you can name your link by locating the actions menu and clicking 'Add Name'. You'll be prompted to choose a way to share the link, for example using 'Mail' or 'Messages'. Send the link to your recipient and they'll be able to access the appropriate web page and join the call.
Scan text with the Camera
The new iPhone 13's have a nifty feature called 'Live Text' . Using this feature you can scan any text, whether it's handwritten or a sign. The feature copies the text and allows you to paste it wherever you please. It's a great way to share numbers, addresses, and info fast, removing the need for manual typing.
First, you'll need to click into a text field, then you should press and hold (the same action as copy and paste). A 'Scan Text' button will pop up, you can tap on this button to access the viewfinder. Position your camera in front of the text you'd like to scan, and then follow the instructions.
Quick share between apps
Want to quickly share info and objects between your apps? With the iPhone 13 you can drag and drop phone numbers, text passages, screenshots, or photos. To do this you can open your recent photos, tap the photo you wish to move, and start dragging it to the right place. When the thumbnail is hovering over the other photos, keep your finger in the same position, and open the messages app. There should be a green circle, now when you move your finger the image will go into a text field. From here you'll be able to send it. It's one of the best iPhone 13 features to save you time.
Privacy review 
The latest iPhone devices allow you to check out which apps are accessing your data and features. The first thing you'll need to do is open the settings app, next you can tap on the 'Privacy' icon, and then find 'Record App Activity', and enable this setting. Your iPhone will keep a summary of how often and when your apps use your microphone, and the web domains these apps access. You can get a full report and a better understanding of how your apps are using your info.
Keeping up with the latest Apple news is a great way to learn about privacy updates and find out how you can protect your data.
Customize notifications 
iOS 15 allows you to customize your notifications and the way you receive these. For example, you can try the 'Scheduled Summary', where you can group your non-important alerts, and deliver these at one set time. To turn on this feature access 'Settings>Notifications' and then 'Scheduled Summary'. From here you can complete the setup, and select the apps you'd like as part of the summary. Next, you can select the times you'd like these summaries to appear. Once you've finished, tap on 'Turn On Notification Summary.'
Photographic Style
The new iPhone's have a handy feature called 'Photography Styles'. Essentially you can adjust brightness, contrast, and warmth, and create a style that will be automatically applied to all photos, as they are taken. To use this feature you can click on 'Open Settings >Camera', and then find 'Photographic Styles'. 
The new 13 iPhone Pro cameras are incredibly impressive, with a '6x optical focal length range' and 'Upgraded ultra-wide with a wider F1.8 lens for better low light performance, and AF for Macro photography.' (DPreview, 2021).
For entrepreneurs and influencers, the new iPhone 13 Pro is the perfect device for photography and to support social media campaigns. To learn how to make the most of the camera, check out online tutorials, for example how to take product photos with iPhone. These are just a few of the cool things you can do with the new iPhone, there are plenty more iPhone tricks and tips out there.
http://wp.freedomhost.uk/howtokillanhour/wp-content/uploads/sites/65/2021/10/iphone-13-how-to-kill-an-hour.jpg
427
640
marcusbronzy
http://wp.freedomofcreation.co.uk/howtokillanhour/wp-content/uploads/sites/65/2017/09/htkah-web-logo-2017.png
marcusbronzy
2021-10-07 13:05:52
2021-11-23 15:02:40
6 Tips To Make The Most Of The New iPhone 13