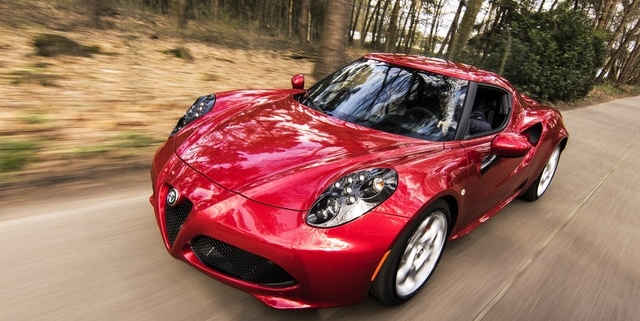 How To Best Avoid The Depreciation Of Your Motor
Depreciation is a sad word to hear for any car enthusiast. Unfortunately, when you buy a brand spanking new vehicle, it starts to depreciate at a crazy rate the minute that you get behind the wheel. In the first few years, it's estimated that new cars can lose up to half their value. Never fear, all is not lost. There are a few things that you can do to combat the beast of depreciation!
Do your research first
So this one starts before you've actually bought the thing! If you do a little research, you'll discover that some cars will depreciate slower than others. Choose wisely and your off to a good start. According to Auto Express magazine, some of the slowest depreciating cars include the Porsche Panamera, the Volkswagen California and the Porsche 717 Cayman. 
How to reduce depreciation 
To reduce the depreciation of your vehicle, it's essential to consider the mileage that you are ramping up. While you won't want to avoid driving too much; of course the higher mileage on your car, the less it will be worth. Consider that the average mileage is about 10,000 miles per year. To avoid a drop in value, you may want to stick to the average or below. As well as this, you'll want to make sure that you get your car serviced as regularly as possible. The closer that you stick to your service schedule, the better. 
It's vital to repair any damage to the car as soon as possible. It's a great idea to purchase a used car or a 'nearly new' car. Doing so means that the depreciation stages will have already occurred prior to your ownership. Although the value has previously reduced- you won't be the one who has lost any cash! You also should perform regular maintenance checks of your vehicle. Whether your car is new or used, you'll want to keep it in the best working order. If you're looking to make a purchase, sites like Really Easy Car Credit offer lots of attractive and easy to access options. 
Maintenance checks & upkeep 
Check your tyres at least every couple of weeks. You need to ensure the correct pressure and check the spare tyre while you're at it. Always make certain that your tread adheres to the correct legal measurements. Carry a wheel removing kit and a jack if your car has a spare wheel. You may also want to keep a locking wheel nut key with your tools. Keep an eye on your power steering; have the garage top up your hydraulic fluid on each service. You can also consistently check its levels yourself. Check over the bodywork often to look for signs of rust. You need to watch out for rust as it's not just ` a cosmetic damage. When ignored over time, rust can cause corrosive damage to your car parts. 
Depreciation is a pain, but buying a used car can take off the financial pressure. It's also worth looking into the depreciation rates of each vehicle that you are considering. Overall, the better care you take of your car- the less you will be contributing to devaluing it!
http://wp.freedomofcreation.co.uk/howtokillanhour/wp-content/uploads/sites/65/2019/09/action-asphalt-auto-210019.jpg
426
640
marcusbronzy
http://wp.freedomofcreation.co.uk/howtokillanhour/wp-content/uploads/sites/65/2017/09/htkah-web-logo-2017.png
marcusbronzy
2019-09-14 15:07:17
2019-10-30 12:57:02
How To Best Avoid The Depreciation Of Your Motor