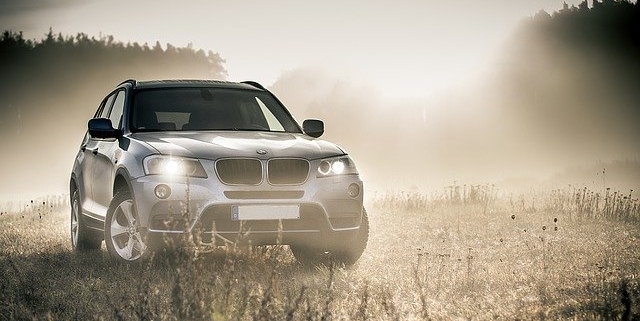 How to Choose Your Perfect Car
If you are looking for a new set of wheels, then you have come to the right place! Choosing a car is such a personal decision, so instead of choosing just any vehicle, why not ensure that you are choosing your perfect car instead?
Finding a perfect car can take a little more time and effort, but that doesn't need to be the case. Deciding on the right car for you before you start shopping around can help to make the buying process so much easier. With a little bit of thought and planning, you could be driving your dream vehicle before you know it.
Know Your Figures
Everyone wants to get the most from their money, and when it comes to buying a car, this means that you want the best model at the best price. Before you fall in love on the forecourt with your dream car, make sure that you have done your sums and that the figures all work out. There is nothing worse than finding a vehicle that you absolutely love, and then realising that it is way out of your price range. You can avoid car buying heartbreak by setting yourself a budget based on what you can afford, and then sticking to it.
Perfect and Practical
It is so easy to fall in love with a car, and realise that you can afford it, but still have a nagging doubt lurking in your mind about it. This is usually the situation when you fall in love with a car that looks great, but is impractical for your needs. Buying a car that doesn't do what you need is a big (and expensive) mistake to make. 
Nowadays, there is no need to choose between luxury and practicality as so many of the luxury car manufacturers have achieved this balance perfectly with their SUVs and estate models. If you keep looking, you should be able to find a luxury car that ticks all the boxes without compromising on looks.
Buy New or Buy Pre-Owned?
The decision to buy new or to buy a pre-owned car will depend on your priorities. If you prefer to have a brand new number plate and aren't concerned about depreciation, then a new car may be the right choice. Also with finance owing you could trade in an old car for a new one you just can't resist. If it's perfect for your needs, you can essentially swap or sell the car you have for the new model you've got your eye on. However, purchasing a brand new model of your dream car may not be a practical option. Whereas, a premium quality pre-owned vehicle could meet all your needs and have all the specifications that you are looking for, with the added bonus of being realistically priced for your budget. 
Shop in the Right Places
When you're shopping for your perfect car, you certainly don't want to compromise on quality. Therefore, it is vital to source your new vehicle from the right car seller. Buying your car from a luxury car specialist such as JJ Premium Cars will provide you with an extensive array of vehicles to choose from, as well as an assurance of the quality of the vehicle that you select.
http://wp.freedomhost.uk/howtokillanhour/wp-content/uploads/sites/65/2020/03/BMW-SUV-How-To-Kill-An-Hour.jpg
426
640
marcusbronzy
http://wp.freedomofcreation.co.uk/howtokillanhour/wp-content/uploads/sites/65/2017/09/htkah-web-logo-2017.png
marcusbronzy
2020-03-18 11:42:14
2022-09-13 17:15:41
How to Choose Your Perfect Car