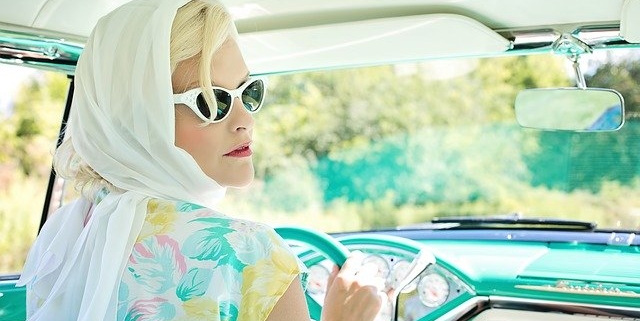 It does not matter what sort of vehicle you have, it is imperative that you look after it properly. After all, a car represents a considerable investment. The last thing you want is to throw your money down the drain because you have not looked after it properly. With that being said, in this blog post, we are going to take a look at some of the biggest mistakes people make when looking after their vehicle so that you can avoid making the same errors.
Not having it serviced regularly – There is only one place to begin, and this is with not having your vehicle serviced on a regular basis. A lot of people do not do this because they think it is going to be a waste of money. They do not want to spend money on their car when there is nothing wrong with it. Nevertheless, if you simply wait and wait until something goes wrong, you are only going to end up spending more money in the process. With servicing, you can ensure that your car runs efficiently and that any problems are picked up on quickly before they turn into bigger and more expensive ones.
Choosing cheap spare parts – Aside from not getting your vehicle serviced on a regular basis, you need to make sure that you replace car parts with genuine replicas. One of the biggest mistakes people make is replacing their vehicle parts with cheap alternatives, which can actually damage the vehicle. This is especially the case if you choose second hand parts that have not been created with the make and model of your car in mind. 
Not choosing a mechanic with care – Another mistake people make is failing to take the time to do their research when it comes to choosing a car mechanic. There are so many different mechanics available today, yet they do not all provide a service of a good standard. This is why you need to do your research, and the Internet can help with this. Make sure you check out independent review platforms so that you can read comments that have been left by others. By using independent review platforms, you can be sure that the comments left are genuine and that they have not been manufactured by the company themselves. 
As you can see, there are a number of different mistakes that people tend to make when it comes to looking after their vehicle. If you can avoid the mistakes that have been discussed in this blog post, you can give yourself the best chance of making sure that your car lasts for as long as possible and runs efficiently in the process.
http://wp.freedomofcreation.co.uk/howtokillanhour/wp-content/uploads/sites/65/2019/12/Vintage-tings.jpg
426
640
marcusbronzy
http://wp.freedomofcreation.co.uk/howtokillanhour/wp-content/uploads/sites/65/2017/09/htkah-web-logo-2017.png
marcusbronzy
2019-12-28 14:02:01
2020-01-20 10:29:05
Mistakes People Make When Looking After Their Car