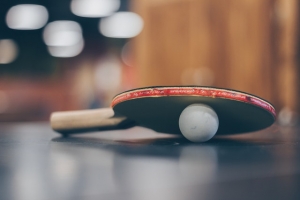 Photo by Josh Sorenson from Pexels
Most of our homes stick to the same old layout and design. If you go into any house, chances are there's a lounge, a kitchen, bathrooms and bedrooms. Some homes may have a spare room that has been converted into a home office or workshop space. Now, this makes sense. All of this layout is highly practical. But if you want to stray away from the norm, there are all sorts of novelty alterations and additions you can make to your home to make it a little unique and fun! Here are some to consider!
A Games Room
If you have a spare room, it doesn't automatically have to be a guest room or an office. Instead, there's all sorts of potential that you could make the most of. One example? A games room! Now, a games room in your home is ideal for kids and adults alike. It provides a space where you can let your hair down and simply enjoy yourself. Here are a few things you might want to add to yours.
Arcade Machines
Arcade machines may be a little pricey, but they're the ultimate novelty purchase. People used to head to arcades regularly to spend their money on playing these, so you may want to pick a certain game for the sake of nostalgia, or you may want to buy one just because you think it's a whole lot of fun. Digital games like Pacman are great, or you might want to consider something more physical, like a pinball machine. Just make sure you have the space for your chosen game before investing.
A Ping Pong Table
Ping pong is great fun, especially if you have guests around. Of course, you'll need a pretty big spare room to comfortably play table tennis in it, but if you have the space, this is a great option! It may also be worth considering a ping pong table that can be folded in half when not in use and wheeled out of the way.
Games Consoles
Many of us have our games consoles in our main living spaces attached to our main TVs. But having a gaming room can be much more fun and free up your lounge if other members of your household want to watch TV while one person is gaming. If you have a games room with games consoles, you might want to go all out and get a gaming chair for extra comfort. You can find Recommended Gaming chairs here!
A Hot Tub
Hot tubs are a luxurious purchase that are well worth the investment. Not only are they fun, but you can benefit from them in regards to your health and wellbeing too! A number of studies have shown that hot tubs can:
Help to actively decrease your stress levels

Soothe your aches and pains

Encourage a better night's sleep

Reduce stress and anxiety

Increase blood flow around your body

Increase your range of motion

Help with weight management and weight loss
Plus, when we can start having people visit our homes again, hot tubs are a great social activity to enjoy with your nearest and dearest!
A Home Bar
Right now, we're pretty limited on where and how late we can go out for a drink, due to restrictions in place to slow the spread of coronavirus. So, if you're missing the bar atmosphere, why not create a home bar instead? Whether you convert your shed or a spare room into this space, it's a great novelty to incorporate into your home. Just make sure you keep any alcohol locked away and out of reach of kids.
A Home Cinema
If you have space for a home cinema, why not create one? All you need is a projector and a screen on a large smooth wall. If you want to maximise your experience, you can invest in a sound bar or surround sound system that will add further to the cinematic experience! This really is a great investment, as you can have movie nights with your family. Bring out the popcorn, screen a family favourite and everyone's bound to have a great time!
These home additions can make all the difference to your living space. So, why not give one or two a try? They'll add a whole lot of fun and entertainment to your home!
http://wp.freedomofcreation.co.uk/howtokillanhour/wp-content/uploads/sites/65/2020/09/pexels-josh-sorenson-976873-1.jpg
426
640
billywright
http://wp.freedomofcreation.co.uk/howtokillanhour/wp-content/uploads/sites/65/2017/09/htkah-web-logo-2017.png
billywright
2020-09-29 10:19:56
2020-09-29 10:19:56
Novelty Home Additions to Make Your Living Space More Fun