Posts
http://wp.freedomofcreation.co.uk/howtokillanhour/wp-content/uploads/sites/65/2018/12/Kae-Website.jpg
820
1660
billywright
http://wp.freedomofcreation.co.uk/howtokillanhour/wp-content/uploads/sites/65/2017/09/htkah-web-logo-2017.png
billywright
2019-12-26 00:00:28
2019-12-26 09:50:59
Episode 338 Kae Kurd Part 2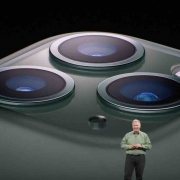 First of all, we were very impressed! As TON of new products was announced at this years September Apple Event, including an impressive Apple Watch Series 5 and a brand new PRO line up of iPhones!
September Apple Event, a run down
Apple Arcade
At tonight's Apple event, they revealed a price and a launch date for it's subscription based Netflix style gaming service. It launches on the 19th September and will cost $4.99 p/m for a Family plan. Including a Frogger game from Konami, an underwater adventure game called Shinsekai from Capcom and a music based game from AnnaPurna, SayonaraWildheart. – Apple Arcade is US only at the moment, here's hoping it comes the UK not too soon after launches in the US!
AppleTv+
Apple's Netflix style film and tv show service, Apple TV+, now has a release date. 1st November 2019. It's incredibly cheap at $4.99 and will begin streaming in over 100 countries. Nothing was mentioned about non Apple exclusives, so we're going to assume that's all that's going to be available. Tim Cook stated during the keynote that each month new shows will be added to the platform.
Plus if you purchase an iPhone, iPad, Mac or Apple Tv you'll get a whole year for FREE!
Much like Disney's service, Apple will be releasing a new episode each week, with 3 episodes being available at launch. While some shows will dump the whole season on you at once.
(CNET)
Apple Watch Series 5
Apple Watch Series 5 was announced at September's Apple Event, this time the Apple Watch comes with a brand new "Always On" display.
The screen will never go to sleep, allowing owners to always see the time and if you have fitness complications, see what your fitness stats are. While the screen will dim, it will always be visible. The display will help with power usage too, reducing the refresh rate down from 60hz to 1hz while not being used. The new Apple Watch will also have an ambient light sensor to adjust the brightness to your surroundings.
Features
The Apple Watch Series 5 comes with a built in compass with tools like an altimeter. Cellular owners of the Apple Watch Series 5 will have free emergency calling without needing to be linked to an iPhone. The Apple Watch has a noise meter on it to make sure your hearing isn't affected. Also announced is a new Research App, where users can opt in to record their health data to be used in things such as the Apple Hearing Study, Apple Heart and Movement Study and Apple Women's Health Study.
The Aluminium version comes in black, gold, polished metal and will be made out of 100% recycled aluminium. As with other generations of the Apple Watch, it's also available in Stainless Steel, Titanium and ceramic models.
Prices in the US Start at $399 for regular and $499 for cellular. Series 3 gets a price cut to $199. So expect UK prices to be similar.
Apple Watch Series 5 pre-orders start today and will go on sale on 20th September.
(Gizmodo)
iPad Gen 7
The most popular iPad to date got a slight refresh at the September Apple Event, most notably bumping the screen from 9.2″ to 1o.2″
It comes with iPad OS built in, which means that there'll be greater support for one handed use, extra gestures and improved support of the Apple Pencil. The new iPad 10.2″ comes equipped with the A10 chipset, improved smart connector for Keyboard Support, 8MP camera, AR support, Picture in Picture support and much like the Apple Watch Series 5, made from 100% recycled aluminium.
$329 so expect pricing in the UK to be about the same. Pre-orders open today and will ship at the end of the month.
(Gizmodo)
iPhone 11
The iPhone 11 is here and there is a HUGE focus on cameras. The iPhone 11 comes with a dual camera system, a 12MP 9f/1.8) lens and a 12MP (f/2.8) ultra wide angle lens.
Apple says that this has the capability of the equivalent of a 2x optical zoom out! The camera can also shoot 4k 60 fps on both the back AND front cameras. Including slo-motion on the front camera. Apple even showed off a quirky "slofies" promo video.
Other camera based features include automatic night mode detection, shooting video whilst in photo mode (simply hold the camera shutter down) and a zoom wheel.
Furthermore Apple showed off something called a Semantics Processor and "multiscale tone mapping." So this means that the camera will be better at focusing on people and not blowing out the highlights. Apple also noted that the portrait mode will be better at taking portrait photos of pets.
Inside the iPhone 11 is the fastest CPU and GPU in any Smartphone the A13 bionic. Also, battery life has also improved by 1hr over the XR. The iPhone 11 also has spacial audio, Dolby Atmos and toughened glass on the front and back.
Prices start at $699 and will be available in purple, white, yellow, green, black and Product (Red)
Pre-Orders start on Friday ready for Sept 20th pick up.
(Gizmodo)
iPhone 11 Pro and Pro Max
The powerful models to the iPhone 11 were announced at this years Apple Event too. The iPhone 11 Pro and the iPhone 11 Pro Max. Slightly different to the iPhone 11, the Pro models have a "surgical-grade stainless steel" case and matte finish and a lot more power on the insides.
Cameras
For example the iPhone 11 Pro models have an extra wide angle lens to the telephoto and standard camera. Similar to how the telephoto lens zooms in, the wide angle will allow uses to zoom out. Allowing you to capture more of your shot, without needing to step back. Therefore giving users a lot more flexibility and control when taking photos.
A new mode called "Deep Fusion" will take 9 photos across all three cameras, stitch them together, creating a single high quality image. Furthermore the third party app Filmic Pro will allow you to record from multiple cameras at once, including the selfie photo. So you'll be able to get footage from the front shooter right alongside the rear camera, all at the same time! Much like it's smaller counterpart. The iPhone Pro versions also have access to the night mode and slow motion features.
Insides
The Pro iPhones are powered by the A13 Bionic Processor, they also have brand new screens. Super Retina OLED screens which have a 2Million to one contrast ratio and have up to 1,200 nits of brightness. Which Apple claim are 15% more energy efficient than ever before. They also have HDR10 support and Dolby Vision. Furthermore they also have Dolby Atmos and Spacial audio much like the normal 11.
Furthermore, battery life has vastly improved over the XS, the 11 Pro will get 4hrs over the XS and the 11 Pro Max gets 5hrs more.
The iPhone 11 Pro starts at $999, the 11 Pro Max $1,099. Pre-orders start on Friday 13th Sept at 1pm BST and they'll be available for pick up on Sept 20th.
(Engadget)
So, keep up to date with everything How To Kill An Hour by signing up to our newsletter by clicking here!
Also, let us know what you think of the show by clicking here!
Click here to subscribe to our YouTube Channel to see more amazing ways to kill time!
While you are there, follow us on Twitch by clicking here!
http://wp.freedomofcreation.co.uk/howtokillanhour/wp-content/uploads/sites/65/2019/09/Screenshot-2019-09-10-at-19.09.42-HowToKillAnHour.jpg
888
1708
billywright
http://wp.freedomofcreation.co.uk/howtokillanhour/wp-content/uploads/sites/65/2017/09/htkah-web-logo-2017.png
billywright
2019-09-10 20:54:01
2019-10-30 12:54:33
September Apple Event: new products!