Black History Month – Top 7 Black Video Game Characters
Hello and welcome back to the channel, October is Black History Month in the UK, and to celebrate we thought we give you a list of our favourite 7     Black video game characters.
I go by the name of Mr Midas and if you're new to the channel please give us a subscribe.
representation is key, and being able to play as a character who looks, sounds like you is a dope feeling so we've complied this list but we're only allowing one character per franchise and the characters must be a video game first, so no 50 cent in bulletproof, sorry Kat.
Number 7 – Black History Month
Jeffrey Cross aka OG Loc Grand Theft Auto: San Andreas Rapper
GTA is one of the biggest gaming franchises EVER! And has sold over 300 million units, and has featured various black MPCs thought the world. So it was an incredible surprise when Rockstar released Grand Theft Auto: San Andreas on the PS2. The game featured a lead Black protagonist "CJ" Carl Johnson. San Andreas was heavy influenced by 80s West coast rap groups, such as N.WA and my favourite character in the game was wannabe rapper Jeffrey Cross aka OG Loc baby!
Jeffrey grew up on Grove Street, and therefore became friends Grove Street Families like Big Smoke, Jeffery was never really about that gangster life and even planned on going to college but ended up faking it and pinning the name OG loc, after coming out of prison.
You first encounter him, on a mission where he tells Carl that a viral rapper "stole his rhymes" And after a hype motorbike chase mission you find out later that he was just someone's prison boyfriend.
OG Loc is hilarious and that character is a joke on the many rappers, who pretend to of lived that "Gangster lifestyle" which is further mocked when he works at Burger Shot as a "hygiene technician" and has CJ doing his dirty work.
And as much as he wants you to, you just never take him too seriously.
Number 6 – Black History Month
Nessa – Pokemon – Pokemon Trainer
Pokemon is arguably one of the largest gaming franchises, the series has sold over 368 million units, over 76 titles and representation never comes to mind when when thinking about the series. Until a Nintendo Direct revealed one of the coolest gym leaders I've ever seen for Pokemon Sword and Shield Nessa.
With her tall, slender dark-skin and long blue hair, Nessa is the definition of Swag and has spawned a wave of Black cosplayers having a dope character in the Pokemon series.
The water gym master isn't a push over either and will give your Pokemon that work with her calm exterior.
Now that list was difficult, not just because there was so many great black characters to choose from the lack thereof. Its great to see more back characters in gaming, but black cutlure goes much further then just our mealin, and please sort out these Jamaican voice actors!
Thanks you for watching the video, make sure you give us a thumbs up. Happy Black History month and let us know your favourite Black video game character.
Number 5 – Black History Month
DeeJay Super Street fighter 2 Kickboxer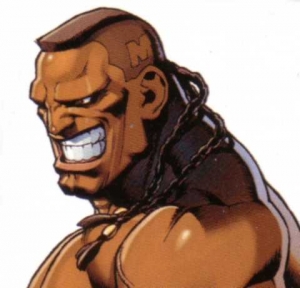 I was super excited when Street Fighter my favourite fighting game franchise introduced a Jamaican Kickboxer. Although DeeJay has a very stereotypical look, he had so much more swagger than Mike Tyson clone Balrog. Being not only a world famous recoding artist, the kickboxer who wears his signature, orange tracksuit bottoms and dreads swinging in the air  has an impressive move set and became a popular character within the FGC!
Although Capcom… his accent is trashhhhhhhh!! And needs major work fam.
Jamaican accent! Example. See it's easy enough, better casting.
But I do love that once DeeJay defeats M.Bison he goes back to Jamaica and gets a record deal.
Mad ting!
Number 4 – Black History Month
Sheva Alomar, Resident Evil 5
West African born, Bioterrorism Security Assessment Alliance – Sheva Alomar, shot onto the scene in 2009 in the super popular Resident Evil 5, as either AI companion to Chris Redfield for single player, or controlled by second player in the game's co-op mode.
Sheva, grew up in West African region which was associated with guerrilla fighters. When she was 8 her parents died in a mysterious accident at the factory where they worked, which was owned by Umbrella.
Chris and Sheva's relationship starts out rocky in Resident Evil 5 but as events progress, they begin to trust each other.
Sheva was a hit for fans and media and PlayStation Official magazine even stated she was "probably the highlight" of the game.
Voiced by black voice actress Karen Dyer
With an array or unlock able customer.  Sheva was strong, attractive and continued the great female protagonist in the Capcom series.
Number 3 – Black History Month
Barret Wallace Final Fantasy 7/ Remake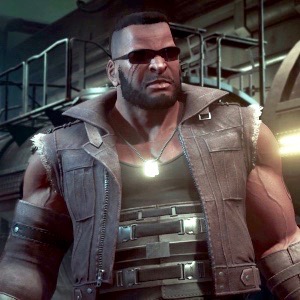 Barret Wallace leader of anti-Shinra terrorist organisation AVALANCHE is one of the main party members in Square Enix biggest JRPG FF7 and Remake. The hot head, gun arm wielding is a power house on your squad with his Big Shot Limit Break and is Cloud first interaction on the star of the game. Amazing for his long ranged attacks, Barrett is the first Black Character in the Final Fantasy series and although he is characterised as an aggressive, square show hoe loving and affectionate he is especially towards his adopted daughter Marlene and team mate Tifa.
Barret is a must have on my list, as I love that square made him not only a vital part of your team but a major piece of the story of FF7.
Number 2 – Black History Month
LIFELINE – Apex Legends – Legend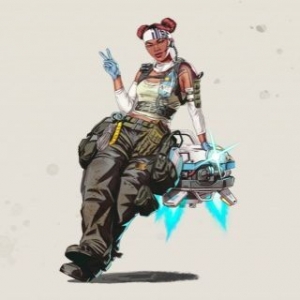 Lifeline, the newest character on our Black History Month, 7 Top Black Video Game Characters list is 24 year old, Ajay Che, aka Lifeline. Apex Legends, free to play battle royal Lifeline is support legend, her D.O.C. Heal Drone is amazing at healing or keeping lies alive.
The dope healer has become extremely popular and has given many Black women a strong character who represents them, in todays popular shooters.
Although again, the West Indian accent is trash!! Who is doing these voice castings.
Number 1
Black History Month
Spider-Man Miles Morales – Super Hero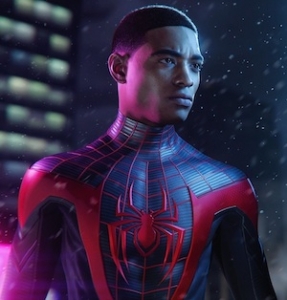 Spider Man PS4 is probably of the most fun, I've played on Playstation 4 and one of the most unexpected was having Miles Morales as a Playable character – The Mix heritage of Black and Hispanic character leads his own title on Playstation 5, which looks like EPIC to say the least.
Miles Morales being a spider man in a multiverse, has become more and more popular over the years. Plus enter the spider verse was an incredible movie. Insomniac has gone, far and beyond with the smallest but most important details with Miles. From his hair texture, posters and his neighbourhood. And unlike Peter Parker Miles is still very vulnerable and seems more human than super hero antics.
Black History Month – 7 Top Black Video Game Characters Written by Mr Midas Games
References: Wiki/Giant Bomb
So, keep up to date with everything How To Kill An Hour by signing up to our newsletter by clicking here!
Furthermore, let us know what you think of the show by clicking here!
Also, Click here to subscribe to our YouTube Channel to see more amazing ways to kill time!
So, follow us on Twitch by clicking here!
http://wp.freedomofcreation.co.uk/howtokillanhour/wp-content/uploads/sites/65/2020/10/Miles-Morales-Black-History-Month.jpg
314
300
billywright
http://wp.freedomofcreation.co.uk/howtokillanhour/wp-content/uploads/sites/65/2017/09/htkah-web-logo-2017.png
billywright
2020-10-15 00:00:46
2020-10-15 16:53:35
Black History Month – 7 Top Black Video Game Characters