Posts
http://wp.freedomofcreation.co.uk/howtokillanhour/wp-content/uploads/sites/65/2017/03/beoplay-h5.jpg
512
790
billywright
http://wp.freedomofcreation.co.uk/howtokillanhour/wp-content/uploads/sites/65/2017/09/htkah-web-logo-2017.png
billywright
2017-03-02 00:00:52
2017-02-28 16:15:05
Episode 179 BeoPlay H5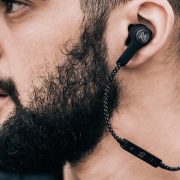 Beoplay H5 give you an immersive listening experience that transforms the everyday. From the daily commute to the evening run, Beoplay H5 wireless earphones deliver outstanding Bang & Olufsen Signature Sound for your active, everyday life.
Beoplay H5 seamlessly delivers the best-in-class sound experience whatever you are doing. Just choose one of the preset profiles, such as working out, commuting or relaxing, from the Beoplay App. You can also choose to tweek the tonality using the intuitive B&O PLAY ToneTouch interface. It's even possible to customize your own presets on your iPhone and quickly access them from your Apple Watch when you're on the move.
Designed to fit snugly in your ear, Beoplay H5 come with a choice of ear tips including Comply™ Sport that have a membrane to prevent moisture interfering with the electronics. These rugged and breathable tips create a near perfect, protective grip in the ear canal that is ideal for exercise or life on the go. And for relaxing with your favourite tunes, four pairs of silicone tips provide a relaxed, comfortable fit.
Splash and dust resistant, Beoplay H5 are made for music and calls on the move. The housing of the earphones is crafted out of textured rubber and polymer, designed to resist sweat and moisture as well as wear and tear.
To make sure you don't leave Beoplay H5 behind, a magnet has been built into each earpiece. So when you take them out of your ears you can effortlessly wear them around your neck. Clicking the magnets together automatically powers down the earphones to save battery.
Take calls, listen to music or use voice activation– all easily on the intuitive Beoplay H5 thanks to a convenient remote. And Bluetooth 4.2 with aptX and AAC codecs ensures no compromise on sound quality.
Go the full distance on your early morning run with up to 5 hours of battery. Charging Beoplay H5 is easy with the magnetic cubic charger that comes with H5. To recharge, simply click in the earphones into the charging unit and two magnets hold the earphones in place as they charge.
(information credit: BeoPlay)
To listen to the guys chatting about this please click here!
To buy your own B&O Play H5's please click here!
http://wp.freedomofcreation.co.uk/howtokillanhour/wp-content/uploads/sites/65/2017/02/beoplay-h5.jpg
349
620
billywright
http://wp.freedomofcreation.co.uk/howtokillanhour/wp-content/uploads/sites/65/2017/09/htkah-web-logo-2017.png
billywright
2017-03-02 00:00:42
2017-09-06 18:30:38
BeoPlay H5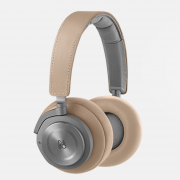 The BeoPlay H9's are an incredible set of Bluetooth headphones that can do so much for a pair of headphones!
Active Noise Cancellation.
Uncompromising crystal clear, crisp sound that you'd expect from a Bang and Olufsen headset.
Over the ear design with lambskin and adaptive memory foam ear cushions.
Aluminium ear plates that are touch sensitive giving you full control over your music with the touch of a finger, swipe up or down to turn noise cancellation on or off, single tap pause/plays the music and using your finger in a circle motion turns the music up or down.
Battery that lasts up to 14 hours with the ability to attach a 3.5mm cord if the battery runs out.
Uses advanced bluetooth technology to connect to any bluetooth enabled device.
To learn more please click here!
To listen to the guys chatting about this please click here!
http://wp.freedomofcreation.co.uk/howtokillanhour/wp-content/uploads/sites/65/2017/02/Screen-Shot-2017-02-15-at-16.59.54.png
1070
1086
billywright
http://wp.freedomofcreation.co.uk/howtokillanhour/wp-content/uploads/sites/65/2017/09/htkah-web-logo-2017.png
billywright
2017-02-16 00:00:36
2017-09-06 18:34:26
BeoPlay H9