The Xbox Series X is almost upon us and we got the chance to give it an unboxing, firstly we have to say that the console is a thing of beauty! It's a radical new design and is built to stand up but it can also be laid down flat. Though personally we think it looks best standing up!
There is lots to shout about about the new Xbox, for example, most importantly though, the Xbox Series X is the most powerful Xbox console to date! With 4K true gaming at up to 120 frames per second and 8K HDR (High Dynamic Range) Capabilities.
Optimised for Xbox Series X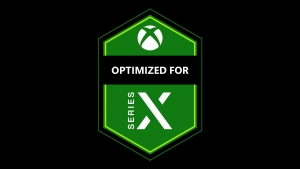 Some games will be optimised for Xbox Series X and will come with the "Optimized for Series X" logo on the box.
What the icon means is that the game will include incredible load times and frame rates of up to 120 frames per second, giving players a much steadier framerate. All of these games will have been built natively using special Xbox Series X|S development environment. This also includes games that have been rebuilt specifically for the Xbox Series X|S. It means that the developers have gone that little extra mile to make sure that every aspect of the Xbox Series X|S has been utilised to give you the best experience available to you, no matter what Xbox you play on.
Being optimised also means that the console will be using the custom processor and Variable Rate Shading and hardware-accelerated DirectX Raytracing. Which will give players a more dynamic and realistic environment to play in. It means that you will get true to life lighting in your worlds and accurate reflections on things like walls and water, in real time too!
Load times will also be vastly decreased on optimised games as it will use the SSD and software, to help loading both in and out of games.
For a full list of 'Optimized for Xbox Series X|S' titles please click here!
Power
The Xbox Series X truly is POWERFUL. Inside the system is 12 teraflops of processing power, which is housed in the system on a chip (SOC) will work with AMD's Zen 2 and RDNA 2 architectures to create worlds that are truly out of this world and hyper realistic. Therefore helping to create those true to life lighting environments. Helping to recreate shadows, lighting and accurate reflections.
Audio
The audio is just as important as the visuals and Microsoft haven't forgotten either. The system will have 3D Spatial Audio. 3D Spatial Audio is the next evolution of audio tech and it uses advanced algorithms to create a world within your living room. It will make you feel like you are at the center of your game. Furthermore the console supports a wide range of audio technologies, including, Dolby Digital 5.1, DTS 5.1, Dolby True HD with Atmos and up to 7.1 Linear PCM!
Speed
Games on the Xbox Series X load incredibly quick and are VASTLY improved over the previous generation. This is mainly thanks to the Xbox Series X's usage of SSDs.
Games are also able to be continued where you left off no matter what you are doing, this is very very impressive. As it doesn't even matter if you load up another game! Microsoft are calling this 'Quick Resume' and we cannot wait to give it a go for ourselves soon!
Storage
The console itself comes with 1TB of on board storage. However, we're sure that many of you will want more storage for more of your games. Well, there is an official expansion card available, which will be sold separately. The 1TB Seagate Storage Expansion Card for Xbox Series X|S. It will plug into the rear of the console via a dedicated slot. It will provide the additional storage and will perform at the same rate as if it were an onboard SSD!
Backwards Compatibility
The Xbox Series X is backwards compatible with all four generations of game consoles. Your Xbox One gaming accessories will work as will your backwards compatible games. Services like Xbox Game Pass will also work with the Xbox Series X. Backwards Compatible games will benefit from the increased power of the newer console. As it will be able to run with steadier framerates, faster load times, improved resolution and visuals.
Controller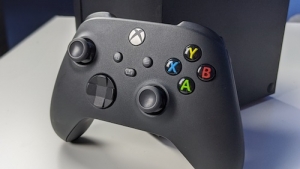 The controller is very similar to the original controller on the Xbox One, bar a few core changes. It uses USB – C instead of micro USB's for charging. 
A dedicated share button on the middle of the controller, between the thumb sticks. This will make it much easier to share videos and images. 
A brand new 'hybrid' d-pad that is inspired by the Xbox Elite Controller Series 2. Which will make controlling games a lot more precise and easier. It is designed for responsive play as the D-Pad has a dish shape to hold your thumb comfortably. 
The size is slightly changed to accommodate more people, for example there is new textured shoulder triggers, which, much like the original Xbox One are rumble enabled! 
Furthermore on this new controller the Xbox Series X will use Dynamic Latency Input. This reduces the usual 8ms! Perfect for those who like first person shooters!
Xbox Series X Full Stats
CPU: 8x Cores @ 3.8 GHz (3.66 GHz w/ SMT) Custom Zen 2 CPU
GPU: 12 TFLOPS, 52 CUs @ 1.825 GHz Custom RDNA 2 GPU
Die Size: 360.45 mm
Process: 7nm Enhanced
Memory: 16 GB GDDR6 w/ 320mb bus
Memory Bandwidth: 10GB @ 560 GB/s, 6GB @ 336 GB/s
Internal Storage: 1 TB Custom NVME SSD
I/O Throughput: 2.4 GB/s (Raw), 4.8 GB/s (Compressed, with custom hardware decompression block)
Expandable Storage: 1 TB Expansion Card (matches internal storage exactly)
External Storage: USB 3.2 External HDD Support
Optical Drive: 4K UHD Blu-Ray Drive
Performance Target: 4K @ 60 FPS, Up to 120 FPS
Final Take…
So there we have it, the lowdown on the Xbox Series X. We're very impressed and we cannot wait to put it through its paces!
Keep an eye on our YouTube channel for more videos about the Xbox Series X!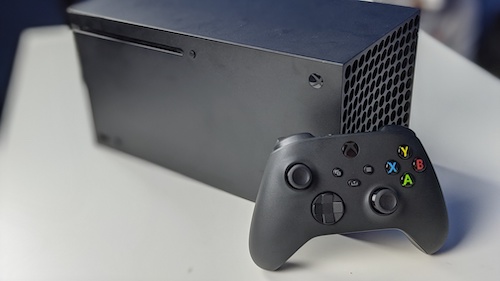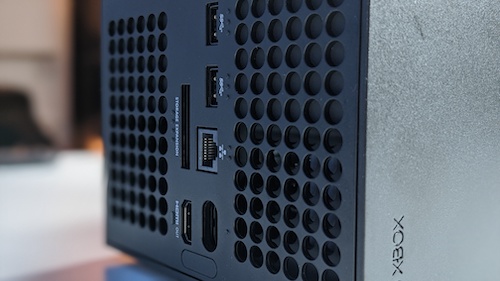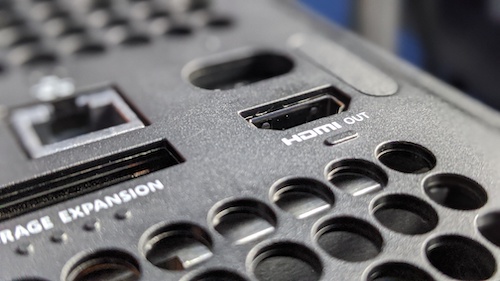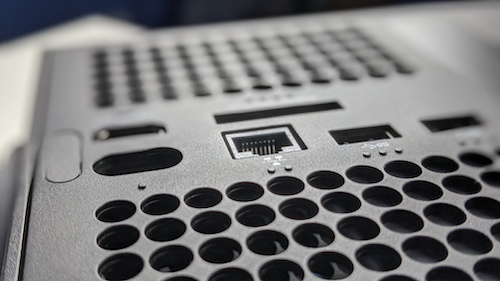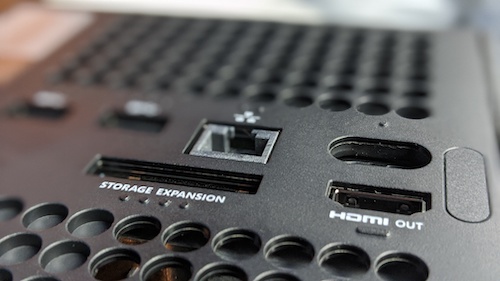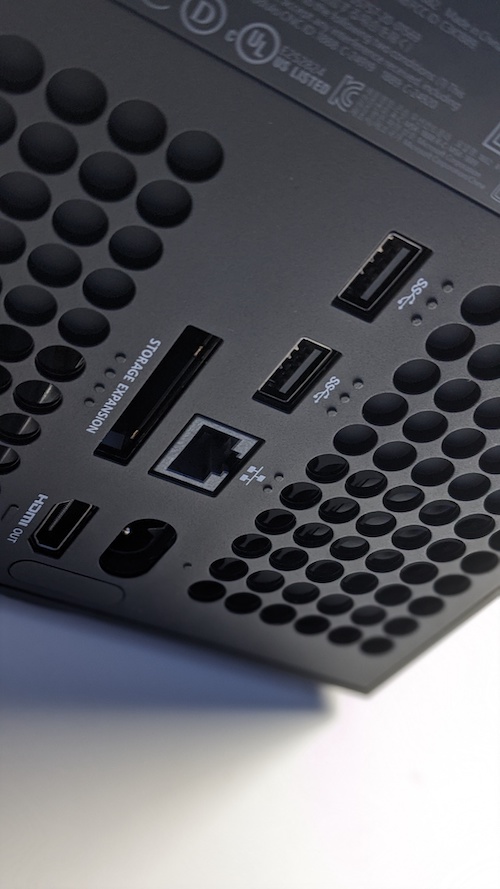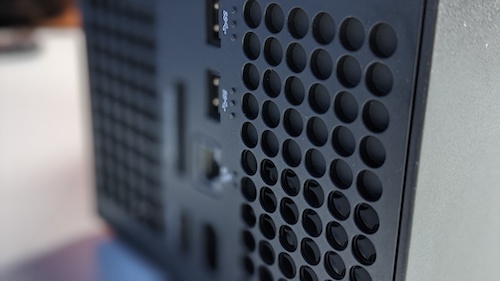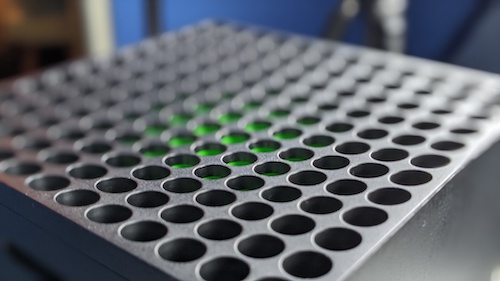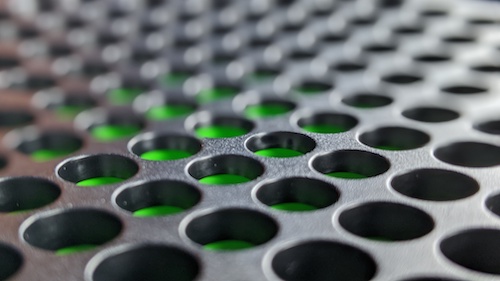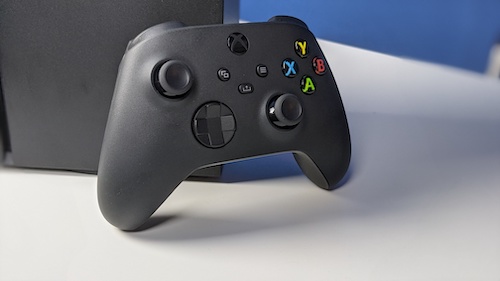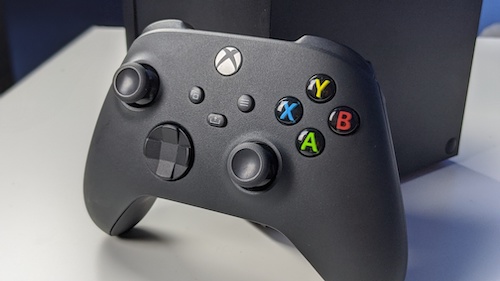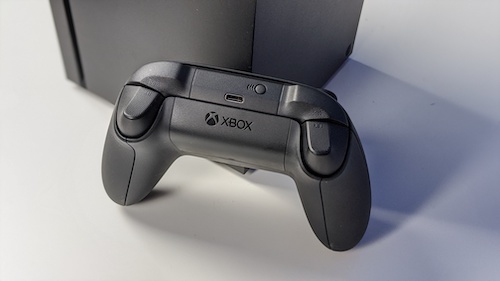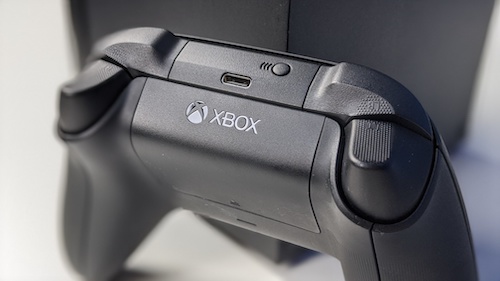 Pre-Order an Xbox by clicking here!
So, keep up to date with everything How To Kill An Hour by signing up to our newsletter by clicking here!
Also, et us know what you think of the show by clicking here!
Furthermore, click here to subscribe to our YouTube Channel to see more amazing ways to kill time!
Follow us on Twitch by clicking here!
http://wp.freedomhost.uk/howtokillanhour/wp-content/uploads/sites/65/2020/10/Youtube-Thumbnail-XBOX-SERIES-X-UNBOXING-copy.jpg
281
500
billywright
http://wp.freedomofcreation.co.uk/howtokillanhour/wp-content/uploads/sites/65/2017/09/htkah-web-logo-2017.png
billywright
2020-10-28 13:00:39
2020-10-28 13:01:43
XBOX SERIES X