Posts
http://wp.freedomofcreation.co.uk/howtokillanhour/wp-content/uploads/sites/65/2018/12/Kae-Website.jpg
820
1660
billywright
http://wp.freedomofcreation.co.uk/howtokillanhour/wp-content/uploads/sites/65/2017/09/htkah-web-logo-2017.png
billywright
2019-12-26 00:00:28
2019-12-26 09:50:59
Episode 338 Kae Kurd Part 2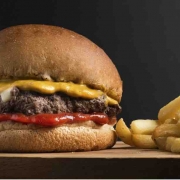 With over 2.1M fans on Facebook the 'Rate My Plate' Facebook Page is no small time gig. The comical Facebook page has been set up arguably over the huge popularity that people's dinner plates get on Instagram and Facebook.
Now, you would be forgiven for thinking that most of the posts on this page are going to be good right? Who would put a bad plate of food on there just to be rated badly?
Well, you'd be wrong. The posts are either pictures of people's regular every day dinner plates or just some terrible looking dinners. As a result, there's some pretty ghastly plates on this page, so keep a sick bucket nearby! (We're being harsh. There are some good looking dinner plates on there, but they're few and far between!)
Check out some of the plates below:
Like Rate My Plate Facebook page by clicking here!
Keep up to date with everything How To Kill An Hour by signing up to our newsletter by clicking here!
Let us know what you think of the show by clicking here!
Click here to subscribe to our YouTube Channel to see more amazing ways to kill time!
Follow us on Twitch by clicking here!
http://wp.freedomofcreation.co.uk/howtokillanhour/wp-content/uploads/sites/65/2019/04/Screenshot-2019-04-02-at-19.46.36-HowToKillAnHour.jpg
618
2084
billywright
http://wp.freedomofcreation.co.uk/howtokillanhour/wp-content/uploads/sites/65/2017/09/htkah-web-logo-2017.png
billywright
2019-04-02 19:47:05
2019-10-30 11:23:46
Rate My Plate