Lots got announced at WWDC20, so let's crack on and tell you all about them!
iOS14 – WWDC20
iOS14 is a fairly big update at WWDC20. With Apple's main focus to improve performance and reliability. Whilst expanding on a number of features which have been added previously. There's been updates to search, widgets added to the homescreen, improvements to message and better sleep tracker.
Apple is allowing you to adjust your iOS14 home screen. You can move apps around and group them in new ways, such as hiding apps from the main home screen and adding them to a new App Library. A way to highlight all of your apps and group them automatically, in one big beautiful list. Even will learn what apps you use the most and group them at the top as an app suggestion.
Apple will also show incoming calls, (Facetime included) in a new more compact view which simply drops down from the top of view.
Widgets is being added to the Home Screen. Which are customisable in size and can add them where you want on screen. There's a new gallery app which will make widgets easier to find. Whilst Smart Stack will stack multiple widgets on top of each other. You can then swipe through them easily, showing you the most important information on each one.
Picture in Picture is being added to iOS 14. You can watch videos and re-size the player when multitasking. Videos can even be played in the background by swiping the video all the way to the left/right of the screen. Visuals will disappear, yet the audio will remain. Simply swipe back to view your video.
Messages
Memoji is also getting customisable options such as a new face mask customisation option. Apple will add inline replies to Messages, allowing you to respond to a specific comment in groups. You can also tag people within groups as well. Groups are being enhanced so you get a better idea of who is in the chat and who spoke recently.
The messages app will also let you pin select chats at the top of the screen, so they'll always be at the top.
Siri is also getting a new smaller streamlined view. With Siri getting an update itself. Better translation support and the ability to send audio messages.
Car Key
Apple have introduced CarKey which will allow you to unlock your car wirelssly simply by tapping a few buttons on your phone. First up to use this is the 2021 BMW 5 Series. Set up is simple as pairing your Apple Watch or iPhone with an eligible car. Then when you want to unlock your car, just hold your device near the NFC receiver on the car. Then use Face ID or Touch ID to confirm your identity.
CarPlay is getting custom wallpapers and new apps such as parking apps, EV charging apps and food apps.
Apple is updating the Maps app with new cycling routes, EV charging info and a range of new guides covering points of interest in a specific area. Such as tourist destinations, shops and best restaurants.
You can add your own guides and add their favourites to a list of suggestions. When new places get added by Apple, that info will automatically update in your customised guide as well.
Clips
App Clips is being introduced too. A way of accessing small snippets of an app, without having to download and install a full app. App Clips can be accessed via the App Library, a special QR Code or NFC Tag too. This would be helpful for parking places that uses apps or things like bikes or scooters in cities. Better yet, sign in with Apple can be used to sign up for an account quickly and easily without having to make a brand new account for everything.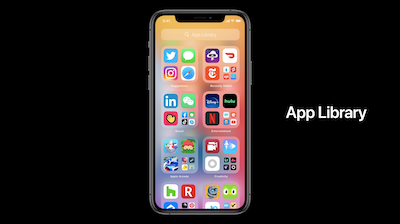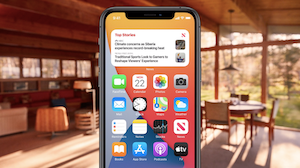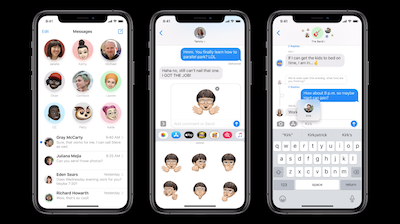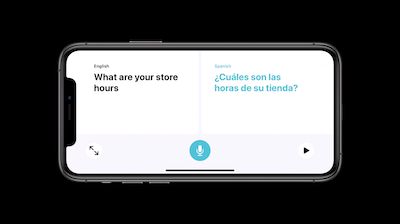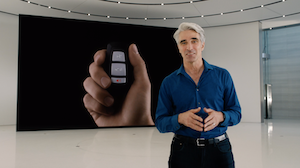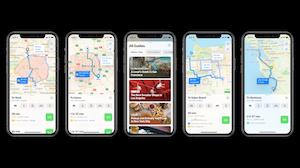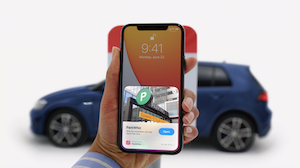 (Gizmodo)
iPad OS14 – WWDC20
As well as receiving the same additions as iOS14, such as App Library, a smaller Siri notifications, Widgets and smaller incoming call notications iPad OS14 is also getting upgrades of it's own!
Apple Pencil is receiving one of it's biggest improvements. One of them that's impressive is the Scribble feature. You can now handwrite into any text field and iPad will automatically change it to text. If you handwrite on the same page as drawings you can select the handwriting and avoid the surrounding art. Furthermore you are able to change the colour of the text and move the text around in the doc.
iPad will also recognise Chinese and hand-written addresses and phone numbers.
Universal search is also being added. Start typing into the search bar and you can launch, apps, websites and documents instantly.
An all-new sidebar will bring additional navigation features to Apple apps. Apple highlighted this from within it's own Photo app. You can drag a photo from an album into the sidebar and move it to another album. A streamlined toolbar, with additional controls, and side bar will also appear in mail, notes and files.
(Engadget)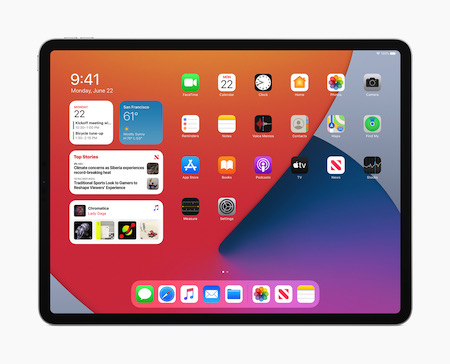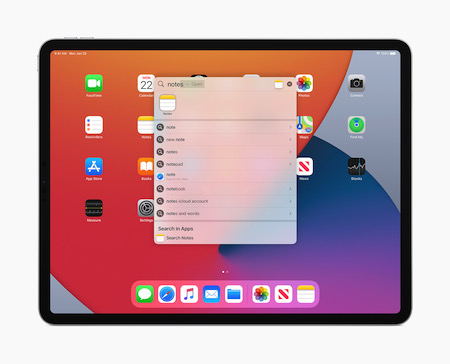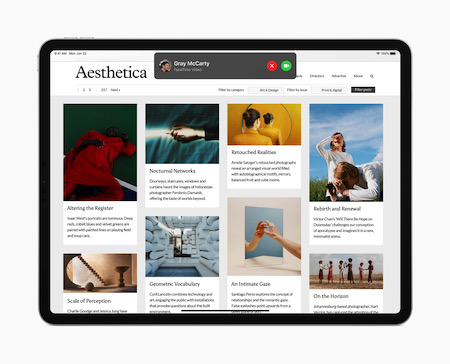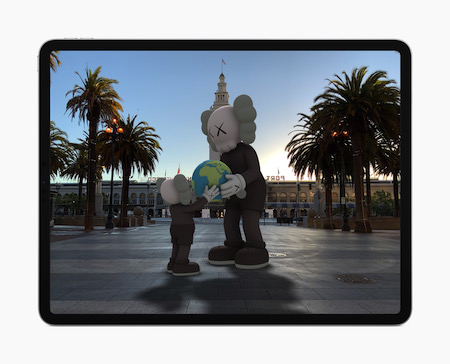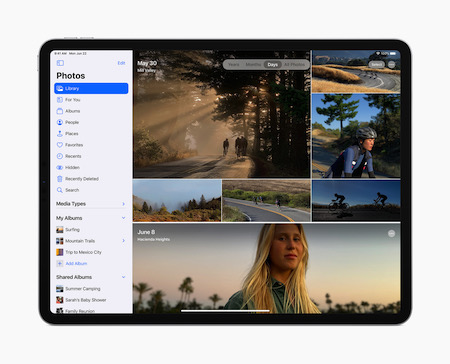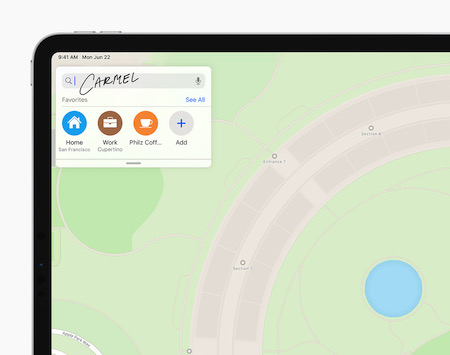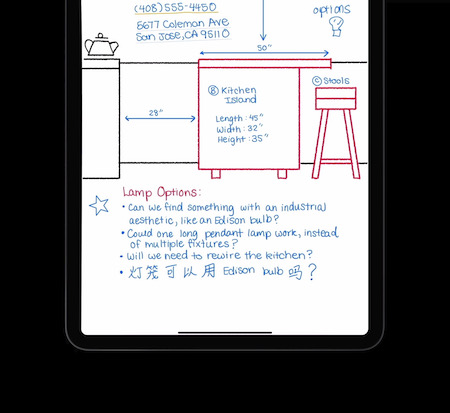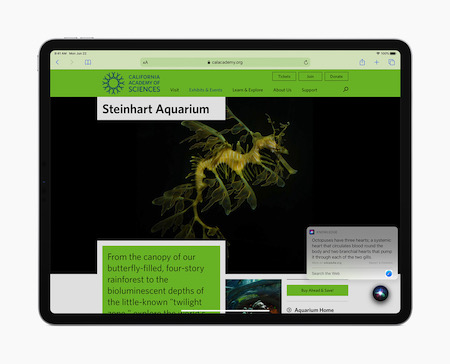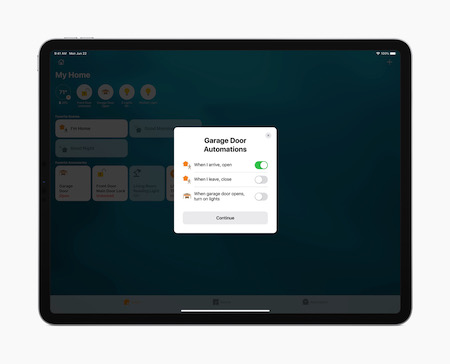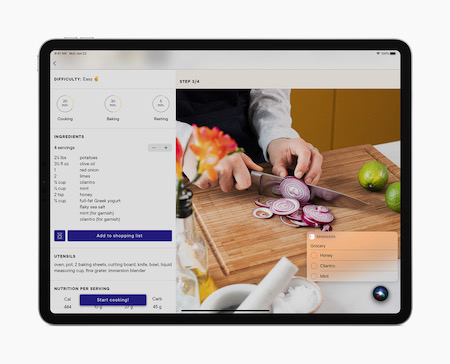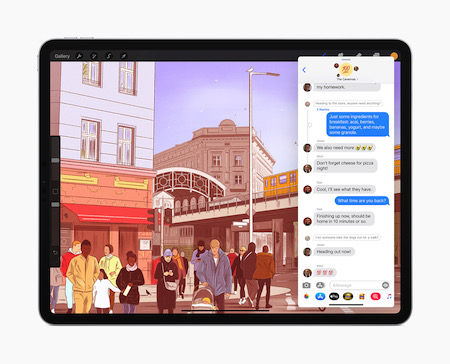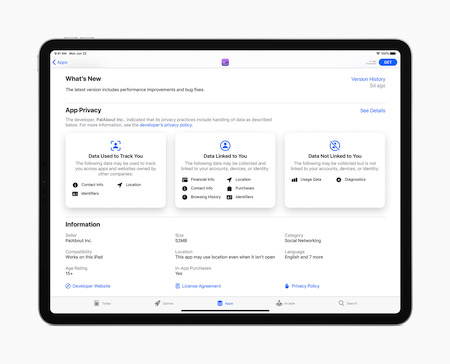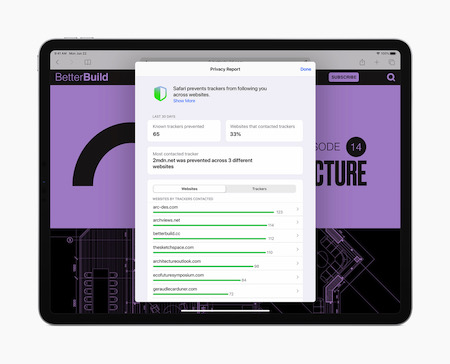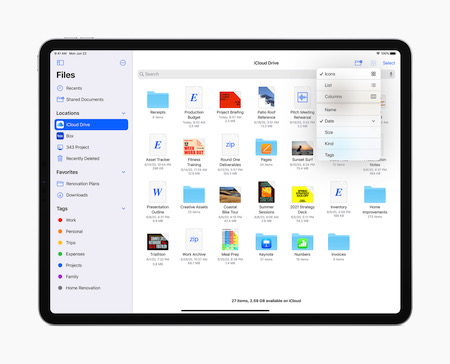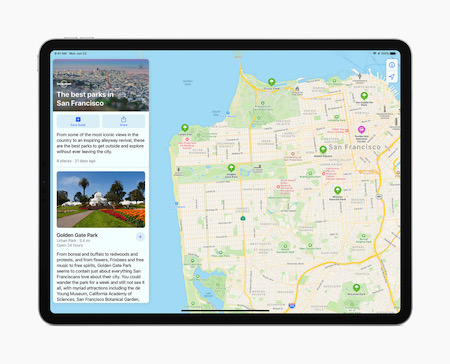 Watch OS7 – WWDC20
Apple now let you personalise your own watch faces with Face Sharing. When you see a face you like you can add the watch face directly to your watch. Even if you don't have the complications needed for that specific watch face. Also share the watch face by long pressing on a face you wish to share.
A new watch face is being added called the Chronograph Pro Face. This includes a tachymeter. The Photos face will offer different colour filters and a new X-Large face will let you add a rich complication. Developers are now able to add more than one complication per app on any watch face.
Health
Apple's own Workout app gets a few additions too. Cycling tracking, which also includes directions and tips on when to dismount. Also Dancing gets added to the workout app. There are new sensors which can detect movement differences between the upper and lower body and even full body movement. This is done via 'advanced sensor fusion'. So, using the accelerometer, gyroscrope and heat rate sensors to detect and differentiate movement.
Activity app is being renamed Fitness and getting a new summary look at the top. It will also highlight a streamlined view of workouts and awards. Algorithms for Core Training, Dance, Functional Strength and Cooldown are also being added. While Core Training and Functional Strength training won't track reps. It will only count calories for those exercises.
While WatchOS 6 added the Noise app now the Noise app will notify you when you listen to too much music in a week.
Sleep Tracking
Apple is also adding sleep tracking, nativelty. There's a section in the Health app for it. Apple says the Apple Watch will be able to detect 'micro movements' via the accelerometer. This will give you insights about respiration during sleep. You'll receive on-wrist insights the next morning wich will show periods of wakefulness and sleep. Plus you'll get charts of sleep trends. Though no breakdown of sleep stages such as REM, light and deep.
Furthermore the Apple Watch will be able to detect soap sounds and automatically start a 20second countdown complete with animations. It will also prompt users to wash their hands when they return home.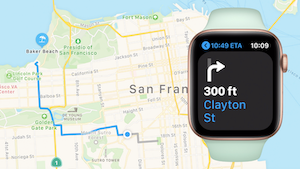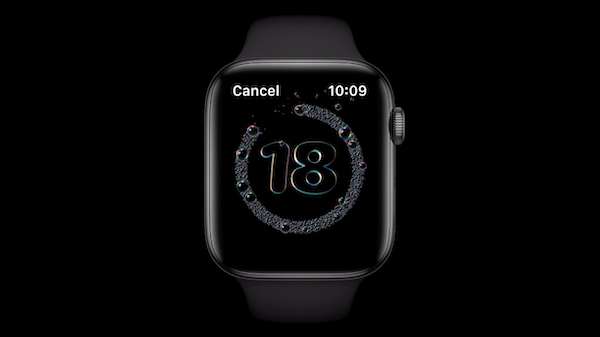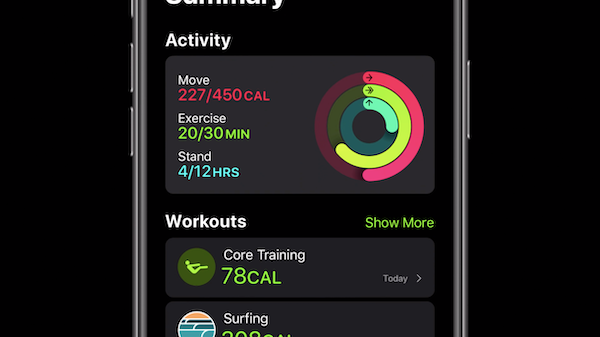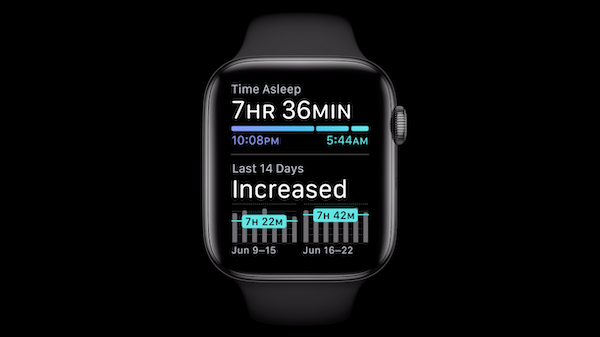 (Engadget)
macOS Big Sur – WWDC20
Mac OS X is getting one of the biggest upgrades in years. It's called Big Sur and it's visuals are getting a massive upgrade. WWDC20 is really impressing!
There's now a customizable start page, a refined app dock and finer to make use of screen space better. Mail app has colors in the navigation interface and photos gets an updated sidebar. Gallery within photos is also backed by metal so animations show up quicker.
Menu bar is now translucent will take the color of your background. The menu bar is now customizable to give yourself one click access to Do Not Disturb. Simply drag and drop it from the settings. Notification Center has been updated to feature better organisation and add widgets of various sizes of the panel. Furthermore moving Mac OS and iOS closer. There's an iOS-like Control Center to macOS.
Apps
macOS' messages app is getting an update. Much like it's iOS counterpart, you'll have direct in-line replies and group updates. It'll get a powerful search function. It has been updated to organise your results into file types and matching terms. Memoji is able to be customised on the mac and animations will also show across the window.
Maps is getting revamped and adding features such as indoor navigation for places like airports and shopping malls. You are also able to view and create Guides for your city for example. If you want to save cool spots you've visited simply add them and share them with your iPhone.
Safari
Safari is also getting a HUGE update. It will support extensions and they'll be on the App Store for easier discovery. Each extension will have a button that shows up next to the URL box. Your browser is also customisable with your own photos as the background. Homepage will have sections such as a reading list and iCloud tabs.
Apple's browser will have a built in translator, it will detect when you visit a website not in your default language and will ask you if you wish to translate the page or text. Tabs will also be easier to navigate. With loads on screen at once they will show favicons by default. Now when you hover over a tab, you'll be presented with a preview thumbnail of the page.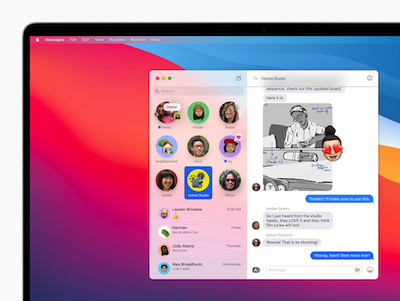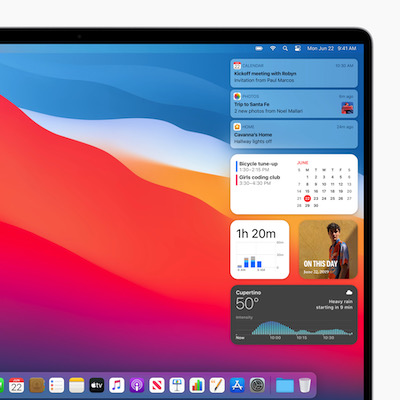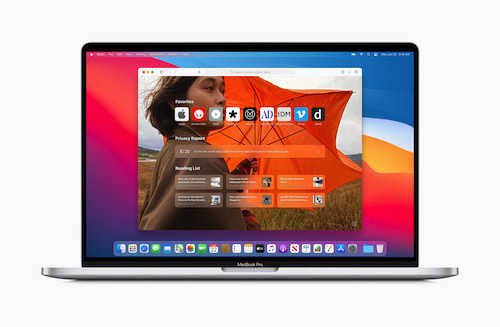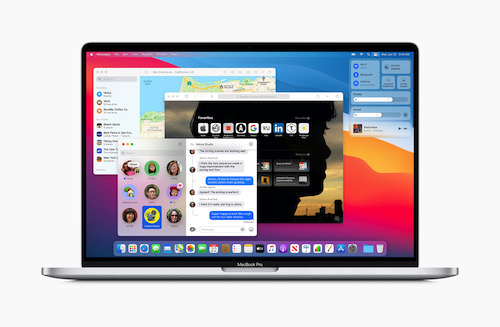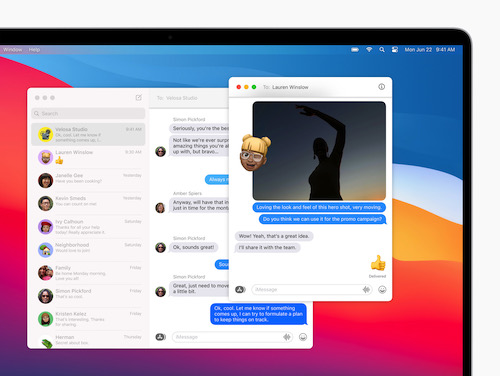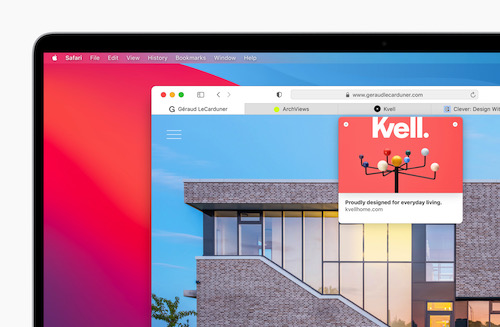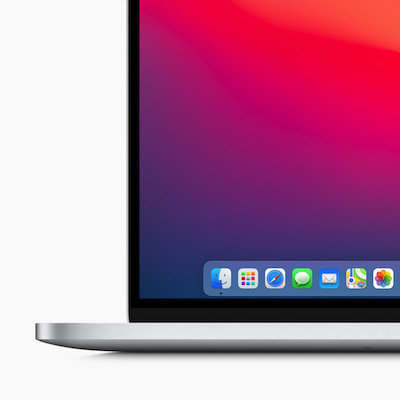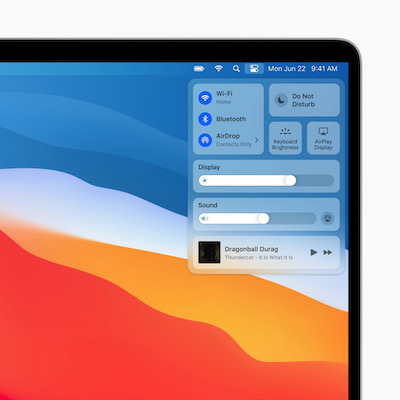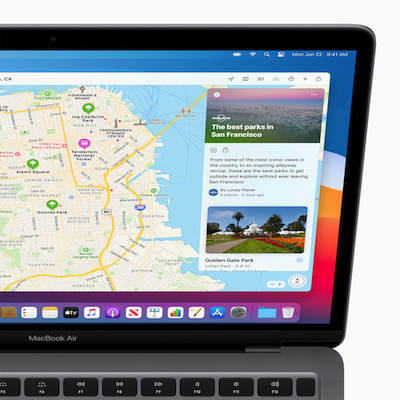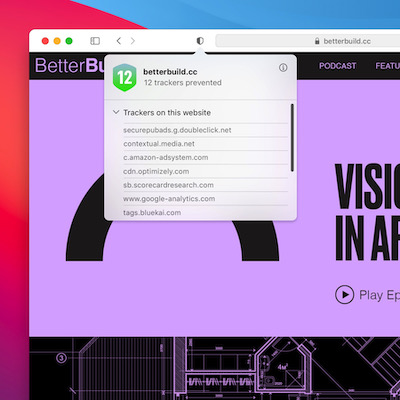 (Engadget)
Apple Silicone – WWDC20
Apple is moving away from Intel processors and will start using it's own chips in it's computers. The Apple Silicone project will create powerful, energy efficient processors. Leading to future Macbooks with superior battery life than what we have now.
These chips will have deep integration in Big Sur. All of Apple's won software will run as native apps on Apple silicon-based Macs. Such as Final Cut Pro, while Microsoft's Office Suite will also work on the Apple Silicon. Furthermore Adobe is doing the same for it's creative cloud apps.
Mobile Apps
iPhone and iPad apps will now be able to run natively on Apple silicon based Macs. You can download them from the Mac App store. This will allow developers to develop apps that will work between various devices and minimal friction.
Apple expects the developers will be able to update their Mac apps quickly and they'll have the tools to do so within Xcode12. Apple hopes that existing apps will work on silicon based Macs. With the use of Rosetta 2. This will basically translate code as necessary on the fly and allow virtualization for Linux. Apple unveiled a Developer Transition kit to help developers update and develop their apps.
Apple announced at WWDC20, that it expects the move to silicon based Macs in 2 years and as smoothly as possible. With the first set of Apple silicon systems to likely launch this year. While Apple are still working on Intel-based Macs and will support Macs with Intel processors for years to come.
(Engadget)
HomeKit & Apple tvOS14 – WWDC20
Apple said at WWDC20 that it's improving the tech that we use in our homes. They're looking improve the ease of use in with multiple products. Such as using Airplay to push a video to your Apple Tv. Using the Home app to control various other smart devices in your home, such as smart lights. Apple have said that they're open-sourcing HomeKit to prioritise privacy and ease of use. So when you add a new piece of smart tech to the iOS 14 Home app, it will automatically suggest a list of automation options.
Apple currently support smart bulbs but now it's adding Adaptive Lighting. This new feature can be used to change the colours you see in various rooms around the house, automatically based on preference.
Home Security
Home Security has got a nice upgrade too. It will let users specifically designate zones that they want to monitor whilst excluding activity outside of that zone. Therefore if you can only opt to be alerted about activity within an area. Facial recognition is being added for close contacts that you've tagged within your photos. Furthermore this feature will also extend to Apple's own products such as HomePod. HomePod can alert you who is at the door, while Apple TV will display a video overlay from your security camera in the corner of your screen. Apple have said that all cameras connected to the Home App will be linked to tvOS14 as well as through the control center.
The Apple Arcade
Arcade on Apple TV is getting an upgrade in tvOS14. Multi-User support is coming and you can even pick up where you left off. Apple TV will also soon support Xbox Elite 2 controller as well as the Xbox Adaptive Controller.
Picture in Picture support is also coming to tvOS14.
A trailer for the Isaac Asimov's Foundation was also shown at WWDC20
(Gizmodo)
(Gizmodo)
AirPods
Airpods in general will now be able to automatically switch between Apple devices. For example, finish up a podcast on your phone and then more to your iPad to watch a movie. Airpods will connect to the iPad without having to tap through to a Bluetooth menu. This process will be the same on a Mac. Simply you'll soon be able to change from one device to the next simultaneously. Additionally you'll switch to your phone if you get a call.
Airpods Pro
Furthermore the audio quality with Airpods Pro is improving. They'll soon support spatial audio for more immersive experiences. Apple have developed custom algorithms to power this so it sounds like you're in a theatre. It will also adjust to where your head is too so the audio will stay fixed when you moved your head. It does this by using the accelerometers and the directional audio filters and subtle frequency adjustments for each ear. The spatial audio feature will feature 5.1, 7.1 and Dolby Atoms!
(Engadget)
Privacy
Apple's huge focus for a long time has been user privacy. Therefore they've announced a bunch more improvements to this years set of updates. In every store (app store, mac app store) that Apple runs, developers will be required to show exactly what they tell Apple. That's both data collection and tracking.
It will show all this information via a label which gives you the most important details. Saving users from having to read an entire privacy policy.
Locations services are getting a change. You can now decide to share a rough or less specific location are to a map. Therefore the app can't track your movement as easily.
Tracking permissions across apps and websites are also having permissions added. This will make it easier to keep yourself private when browsing the internet.
Small additions to mic and camera indications is that they'll get a small light in the indication bar. Showing you exactly when they're being used.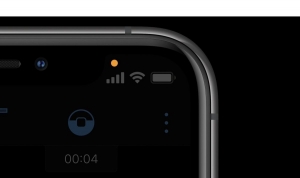 Safari is getting privacy updates too, you'll now have finer control over how long websites and extensions have access to your data. A privacy report shows up when you press the shield icon next ot hte URL bar. This will also show what trackers are on the page.
(Engadget)
So that's all of the information from WWDC20!
Keep up to date with everything How To Kill An Hour by signing up to our newsletter by clicking here!
Let us know what you think of the show by clicking here!
Click here to subscribe to our YouTube Channel to see more amazing ways to kill time!
Follow us on Twitch by clicking here!
http://wp.freedomhost.uk/howtokillanhour/wp-content/uploads/sites/65/2020/06/WWDC20.jpg
551
980
billywright
http://wp.freedomofcreation.co.uk/howtokillanhour/wp-content/uploads/sites/65/2017/09/htkah-web-logo-2017.png
billywright
2020-06-23 16:47:12
2020-06-24 15:19:50
WWDC20: Everything that went down!