WWDC21 and Apple have announced a slew of new features for iOS, MacOS and WatchOS. Lots of features aimed at improving your social side of life, both with connecting with others and reducing the amount of time that you spend on your devices!
iOS15 – WWDC21
Apple showed off updates to FaceTime, a new way to reduce distractions, enhanced on-device intelligence to discover information. Plus there's also updates to Maps, Weather and Wallet!
Facetime
FaceTime gets an update to help make conversations on screen feel more natural over video calls. Spatial Audio helps to make the voices from who you are talking to sound as if they are coming from where the person is positioned on screen. There are also new microphone modes to separate the voice from the background noise. Portrait mode also comes to FaceTime and is designed specifically for video calls so users can blur their backgrounds and keep themselves in focus. Furthermore in Group FaceTime there is a new grid mode which enables participants to see more faces at the same time.
FaceTime entertianment
Make FaceTime more entertaining with SharePlay. You can now listen to Apple Music, Watch a TV show or Movie in Sync and even share your screen with them! SharePlay works across iPhone, iPad and Mac. Users are also able to share playback controls so anyone can play, pause or jump ahead. SharePlay can even connect to Apple TV, so users can watch content on the big screen. All while keeping your devices in sync. Disney+, ESPN+, HBO Max, Hulu, MasterClass, Paramount+, Pluto TV, TikTok, Twitch, and many others are integrating SharePlay into their apps.
FaceTime calls can now extend beyond Apple devices with the ability to create a FaceTime link and share it through Messages, Mail or any 3rd Party app. Anyone can join a FaceTime call from their web browser or Android and Windows devices. FaceTime calls on the web remain end to end encrypted so privacy is not compromised.
Focus
Distraction will be a thing of the past in iOS15. Focus is a new feature that filters notifications and apps based on what the user wants to focus on. Users can set their device to help them focus by creating a custom Focus or select a suggested Focus. The device will use on-device intelligence to suggest which apps and people are allowed to notify them. It will be suggested to them based on a users context, like during work hours or while they are winding down for bed. Focus can be set on one device and then extend across all their Apple devices. Home Screen pages can also be created with apps and widgets to moments of focus and only display relevant apps and reduce temptation. When you are restricting incoming notifications, their status is displayed to others in Messages. Letting others know that you are not currently reachable.
Notifications
Notifications have also been redesigned. Contact photos for people and larger icons for apps make them easier to identify. Reducing distraction a new notification summary will collect non-time-critical notifications for delivery at a more opportune time. Such as in the mornings or in the evenings. The on-device intelligence will arrange notifications by priority, with the most relevant notifications rising to the top. All based on a user's interactions with their apps. Urgent messages will be delivered immediately. While it is easy to temporarily mute any app or messaging thread for the next hour or day.
Cool On-Device Intelligence Tech
Live Text will use on-device intelligence to recognise text in a photo and let users take action on that. For example, users can search for and locate the picture of a handwritten recipe, capture a number from a store front. Then using Apple Neural Engine can either copy and paste the recipe or call the number that was on the store front.
With Visual Look Up, users can learn more popular art and landmarks around the world, plants and flowers found in nature, breeds of pets and even find books. Spotlight will alsu use intelligence to search photos by location, people, scenes and objects using Live Text. It can even find text and handwriting in recent conversations, shared photos and even location if shared through Find My. Photos also has an update to Memories. With a new look, interactive interface and integration with Apple Music.
Safari
Safari gets a cool new redesign making it easier to control and reach with one hand. The tab bar is now compact and lightweight and now has been moved to the bottom of the screen. Therefore making it easier to swipe between tabs. Tab Groups also allows users to save tabs and easily access them at any time on any device. There is now a customisable start page and web extensions on iOS.
Apple Maps
Apple Maps now will be significantly enhanced with new details in cities for neighborhoods, commercial districts, elevation, buildings and new road colors, labels, custom designed landmarks and a new night mode.
While using and navigation with Apple Maps on iPhone or Car Play, Maps will feature a 3D city driving experience. With new road details, therefore making it easier to understand improtant details. Such as when to turn lanes, medians, bike lanes and pedestrian crosswalks. Transit riders can now find nearby stations more easily and pin favorite lines. Maps will automatically follow along a selected transit route, notifying users when it's nearly time to disembark. Furthermore in iOS15, users can hold up their iPhone and Maps will generate a highly accurate position to deliver walking directions in augmented reality.
New Keys and State ID's in Apple Wallet
Apple Wallet now has support for additional types of keys! Last year Apple introduced digital car keys, with BMW being the first manufacturer to take advantage of this tech. Digital Car Keys get even better with support for Ultra Wideband Technology, making it easy for users to securely unlock and lock their supported vehicle without having to take their iPhone from a pocket or bag. Futhermore iPhone can also be used to unlock a user's home, office or hotel room. All with keys stored in the Wallet.
For those in the US, participating states will allow users to add their drivers license or state IDs to Wallet. TSA is working to enable airport security checkpoints to be the first place that customers can use their digital Identity card in wallet. ID cards in Wallet are encrypted and stored safely in the Secure Element. Using the same tech that makes Apple Pay private and secure.
Privacy
iOS15 now has even more privacy controls. On-device speech recognition, audio of Siri requests is now processed entirely on iPhone by default. Mail Privacy Protection stops senders from learning whether an email has been opened and hides IP addresses so senders can't learn a user's location and use it to build a profile. App Privacy Report will also offer an overview of how apps use the access that has been granted to location, photos, camera, microphone and contacts in the last 7 days and which other domains have been contacted.
Weather and Notes
Weather gets a nice new facelift and adds graphical displays of weather data, full screen maps and dynamic layouts which change based on conditions. Animated backgrounds more accurately reflect the sun's position and precipitation and notifications highlight when rain or snow starts and stops.
Notes will add user created tags that make it easy to quickly categorise notes and mentions allow members of shared notes to notify each other of important changes. While an all-new Activity view shows the history of a shared note.
Additional features WWDC21
Siri now can announce notifications on Airpods and the ability for users to share what's on their screen just by asking
Shared With You. Will work across Apple Devices to show articles, music, tv shows, photos and more which are shared in Messages and display them conveniently in the appropriate app. Photos in Photos app, TV shows in Apple Tv and Podcasts in Apple Podcasts for example.
iCloud+ can now hide your email, expanded HomeKit Secure Video support, new innovative internet privacy service, iCloud Private Relay all at now additional cost.
Health App now allows you to share health data with family, caregives, your doctor or a care team. Trends will also give users a way to focus on meaningful personal health metrics.
Find My allows uers to locate a device that has been turned off or erased as well as live-streaming locations for family and friends who have turned on sharing their location. Seperation alerts will notify a user of they leave an AirTag, Apple Device or Find My network accessory behind in an unfamiliar location. A new Find My Widget also offers an at-a-glace view directly from the Home Screen.
Translate also adds a new Live Translate feature which makes conversation flow naturally across languages. Systemwide translation allows uers to translate text anywhere on iPhone.
Apple TV will now feature a row titled "For All of You" which will showcase a collection of movies and TV shows based on everyone's tasets from within a select group of people or household using the data discovered through each Apple ID.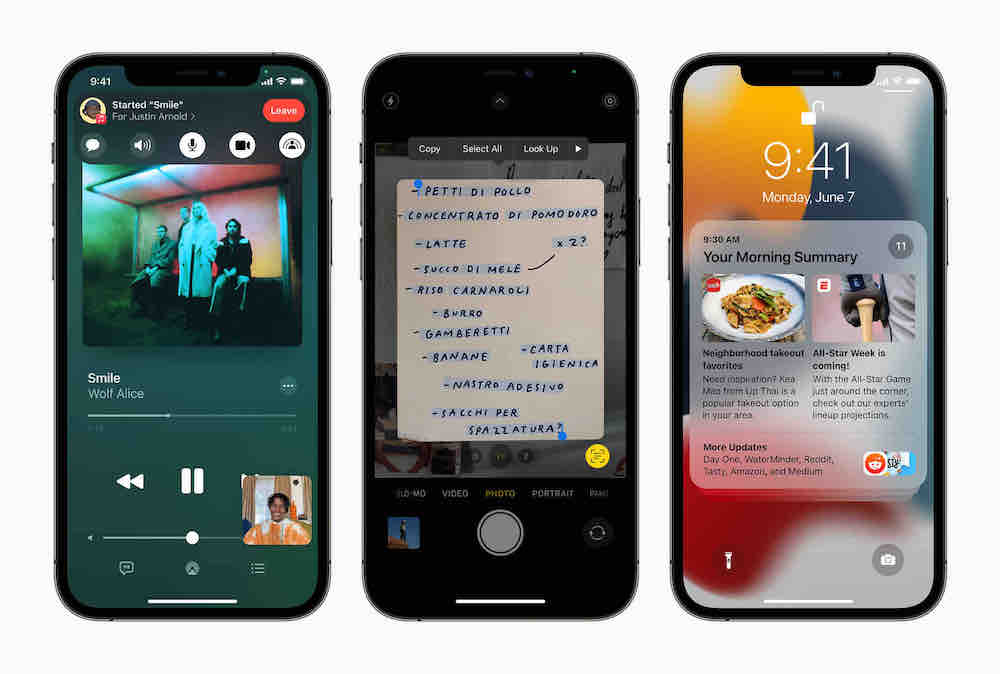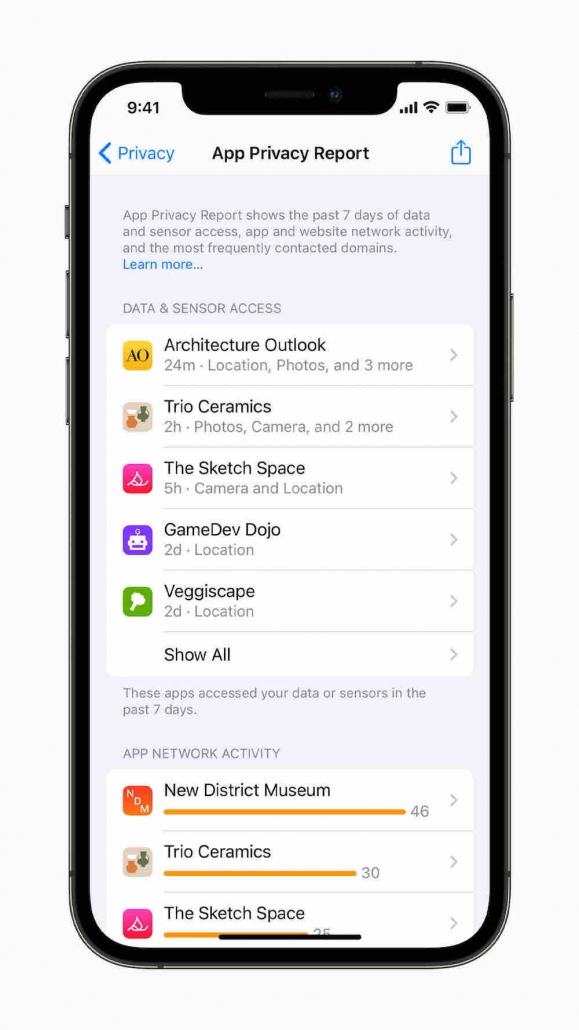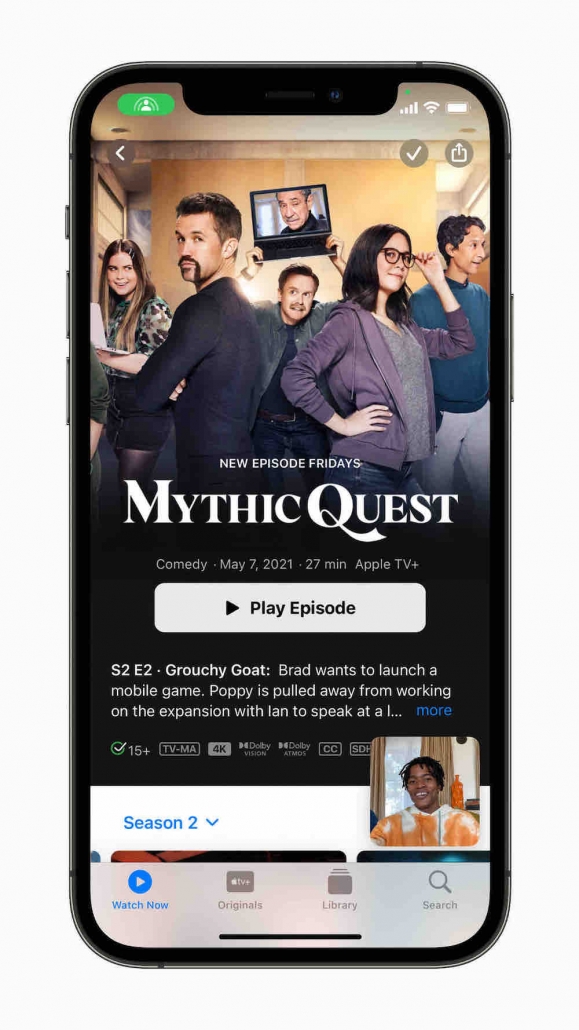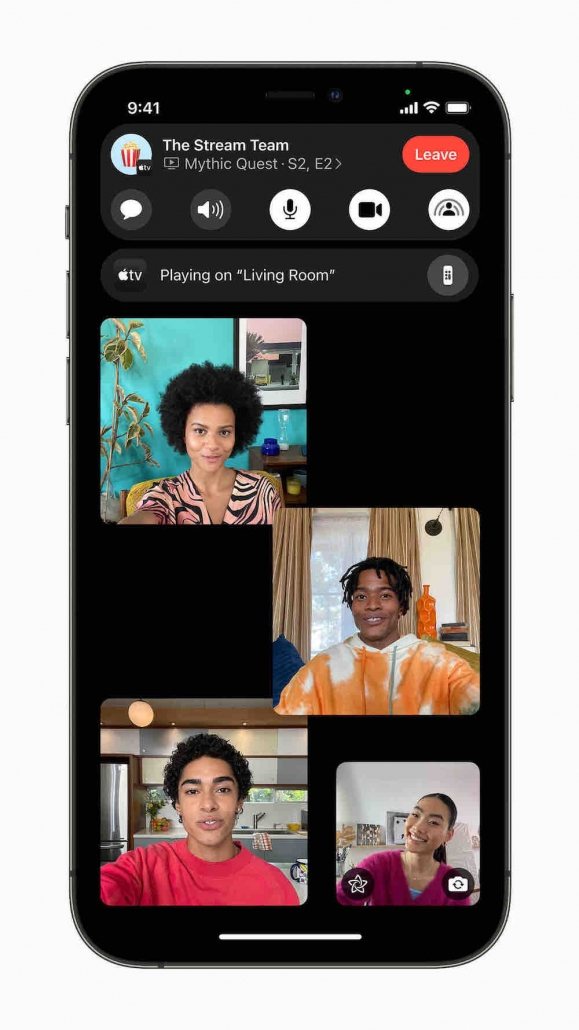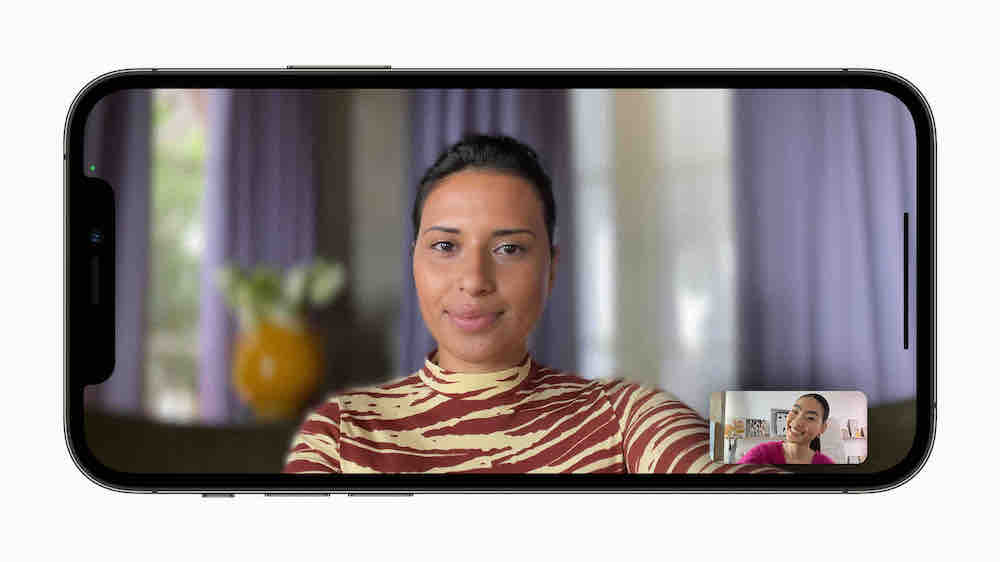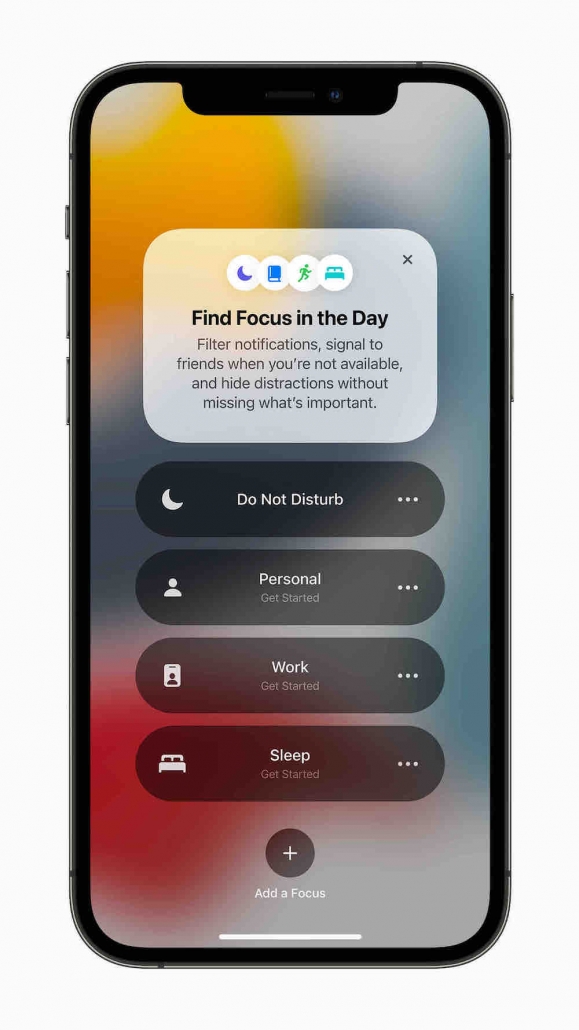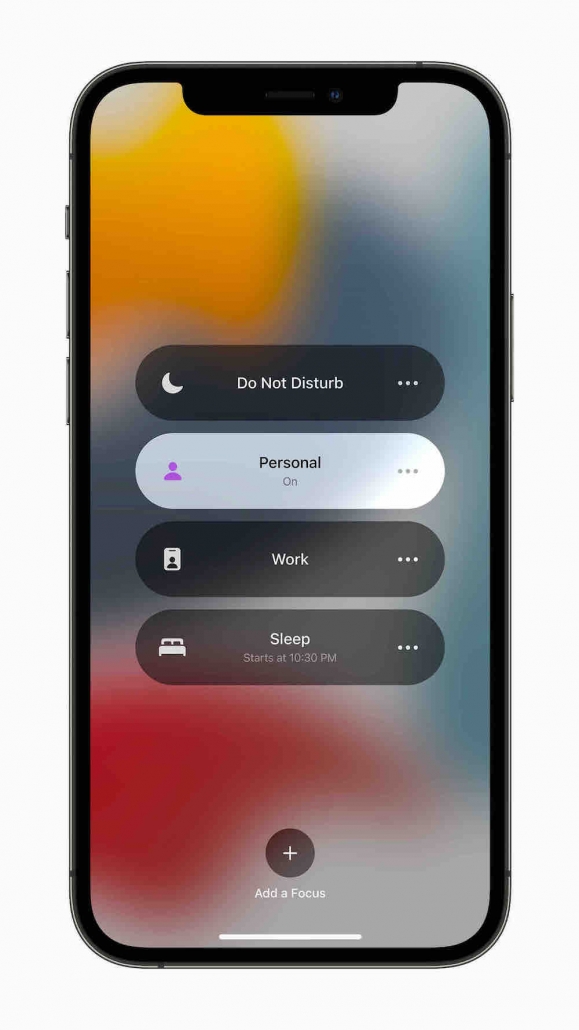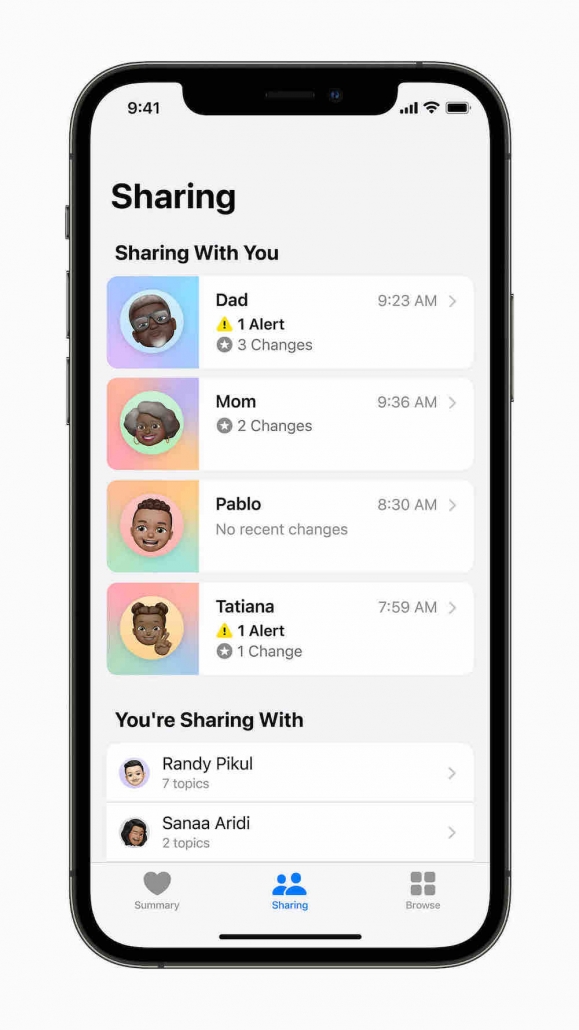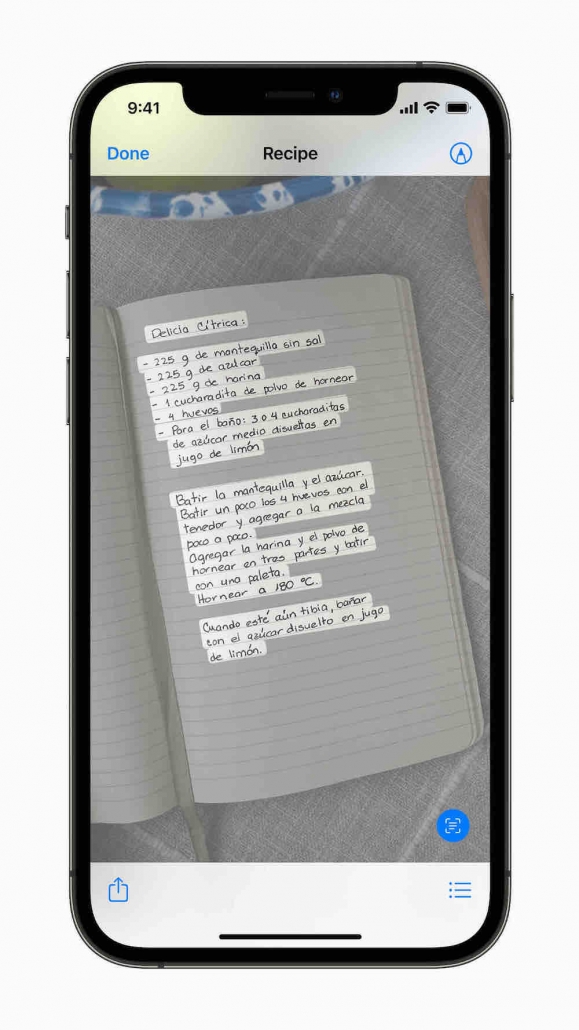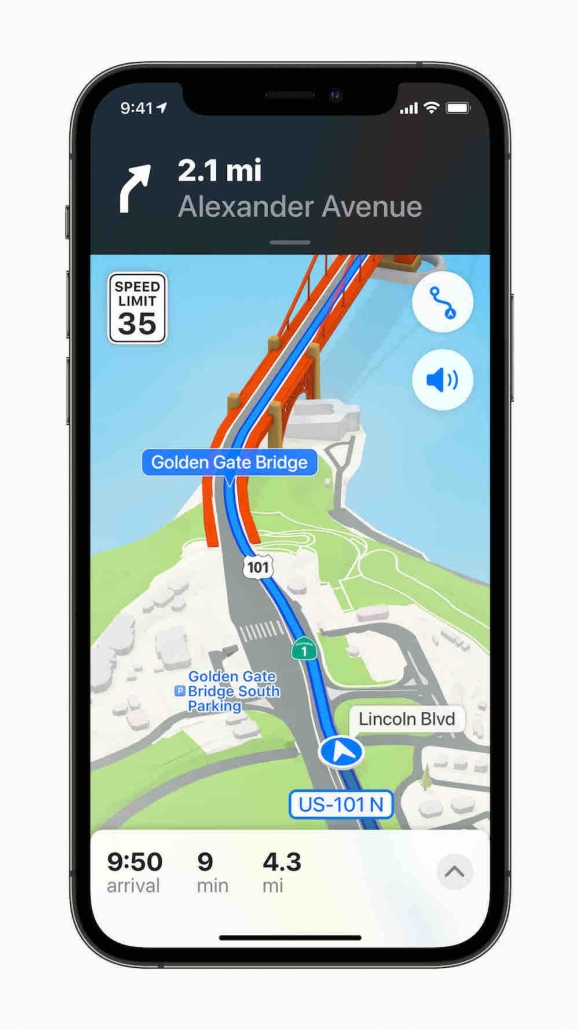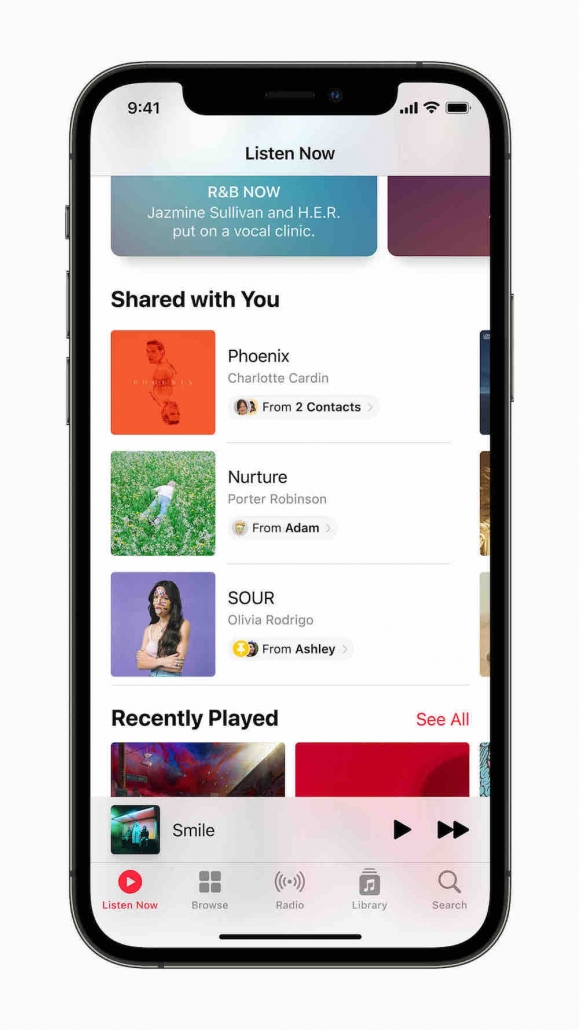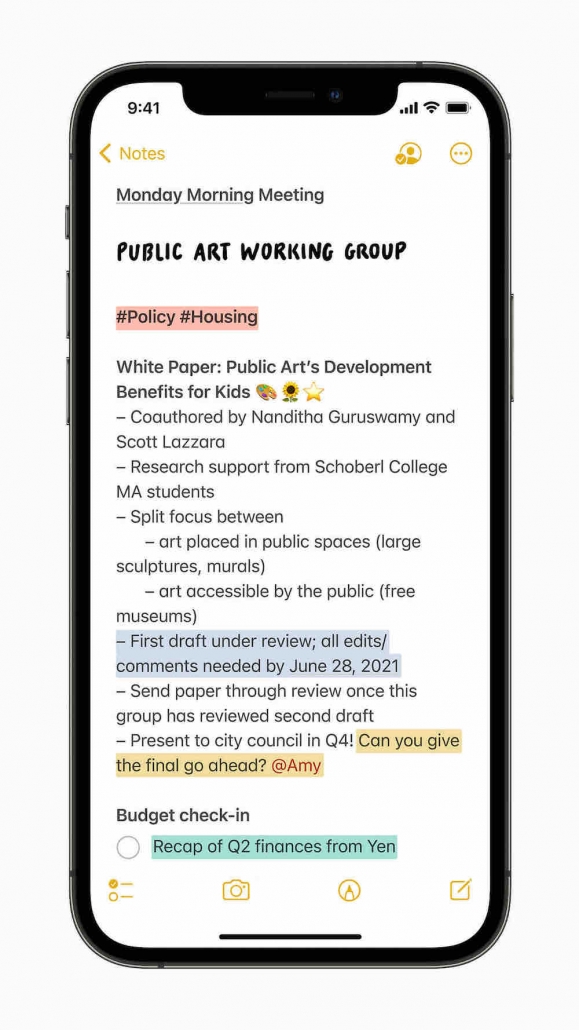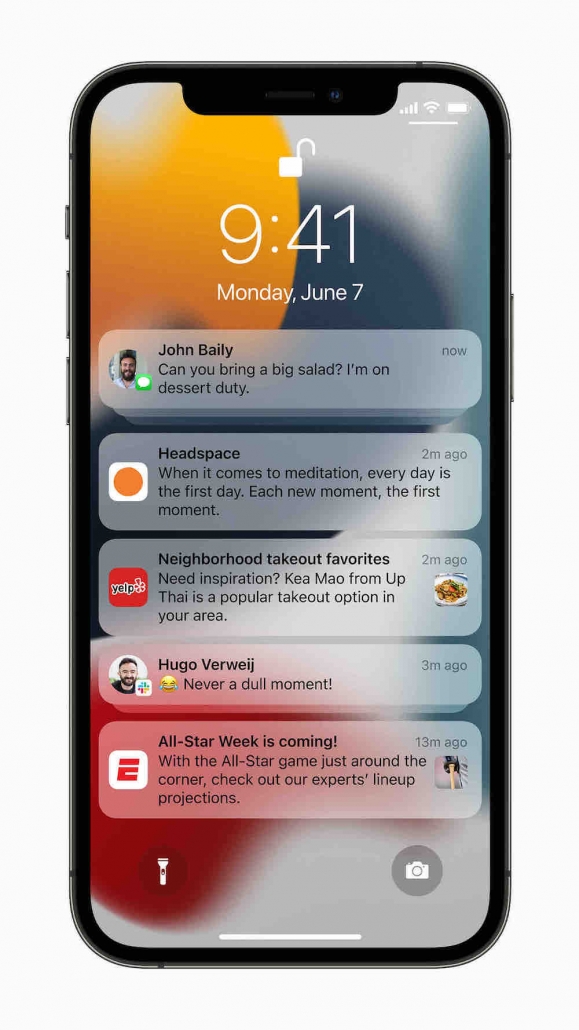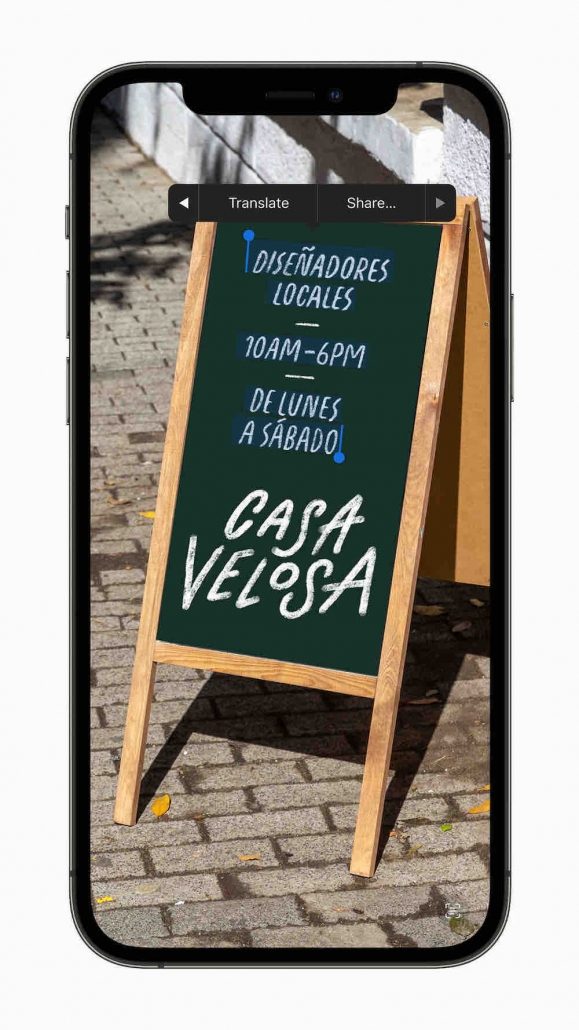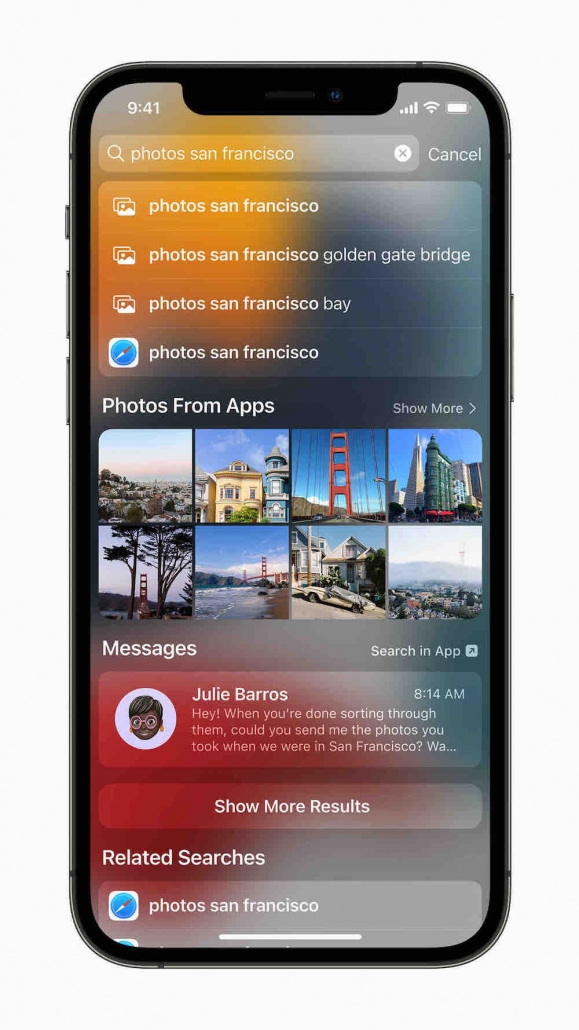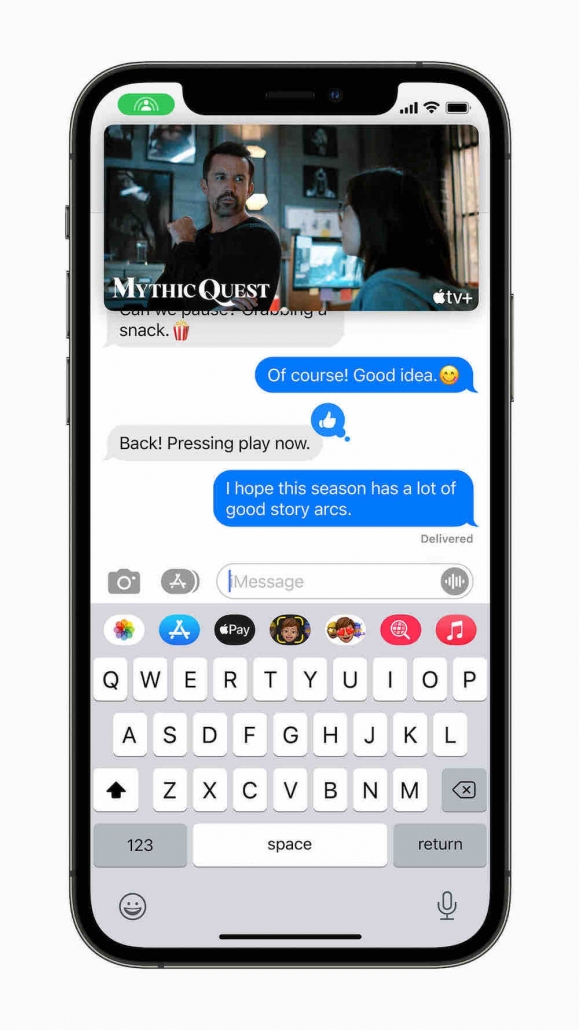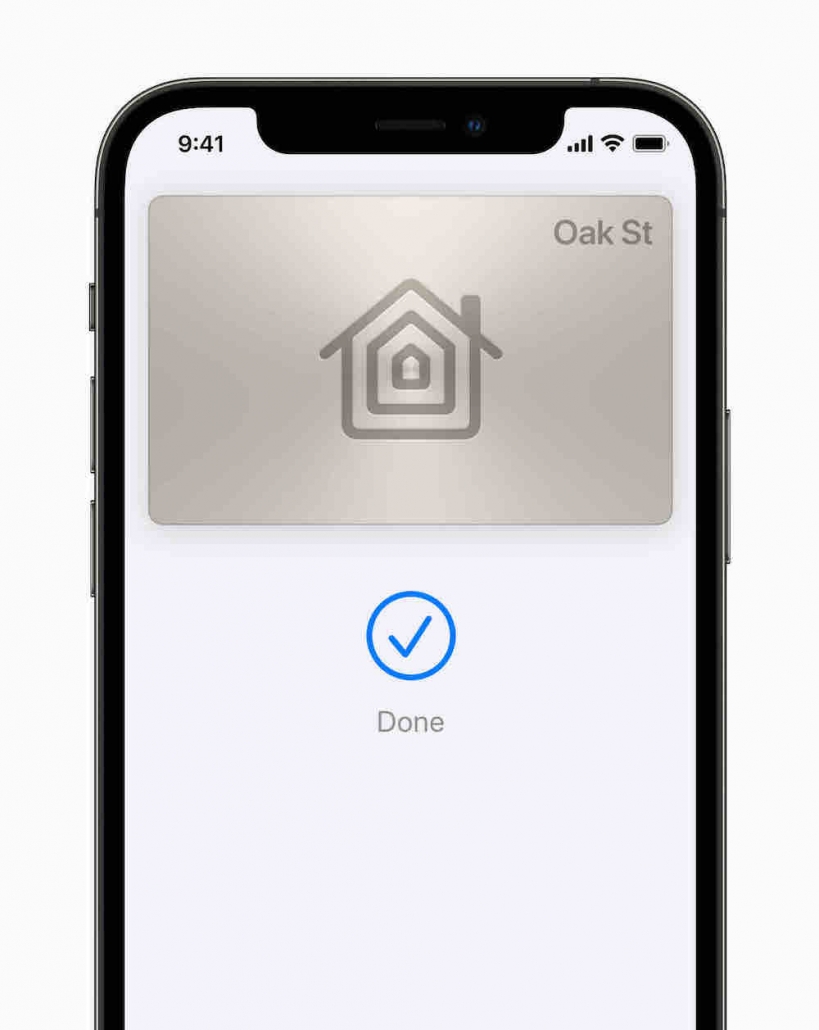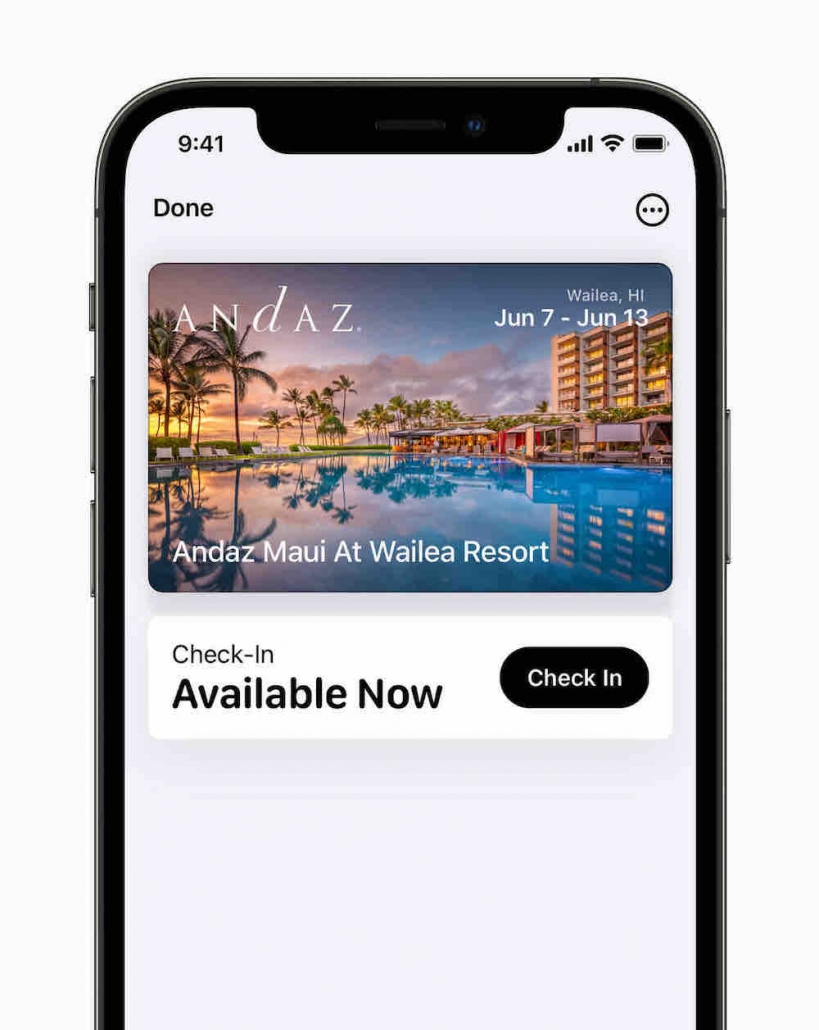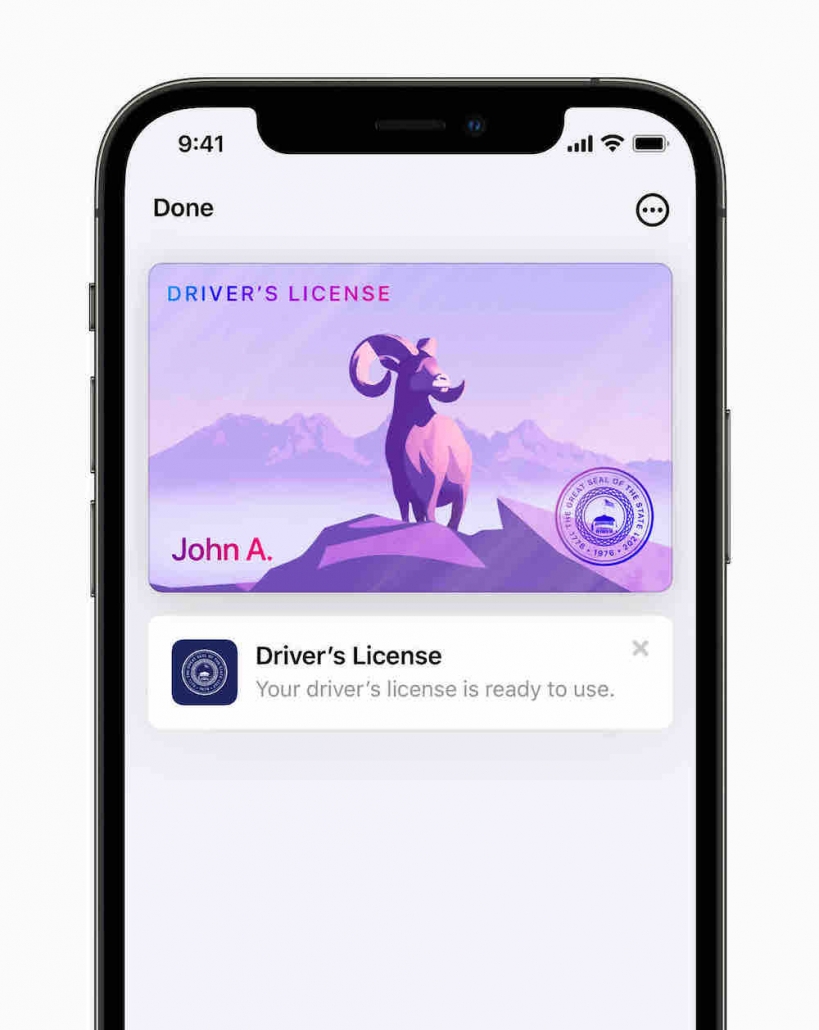 iPad OS15 WWDC21
iPad gets a new and easier way to multitask, a new home screen design with widgets, the App Library, systemwide note taking with Quick Note, SharePlay and a redesigned Safari Experience and new tools to stay focused.
MultiTasking
iPadOS 15 makes working with multiple apps much easier. There is a new multitasking menu at the top of apps, letting you go into Split View or Slide Over with a simple tap. You can now have quick access to the Home Screen when using Split View, making it easier to get to the right app. Furthermore there is a new Shelf section where you can multitask with apps which have multiple windows such as Safari or Pages. Furthermore there is an experience with external keyboard which allows users to get more done with keyboard shortcuts and a redesigned menu bar. You can quickly set up and switch between Split View and Slide Over with new shortcuts for multitasking right from the keyboard.
Widgets and App Library
Users can now place widgets much like they can on iPhone on Home Screen pages. Providing more information at a glance and offering a more personalised experience. Designed specifically for the larger display of the iPad, there is a new larger Widget size for showcasing videos, music, games and photos. The App Library is also coming to iPad, automatically organising apps into helpful categories, like Productivity, Games, Recently added and more. Allowing users to access all their apps right from the Dock.
Note Taking
Note taking on iPad gets even better with new features which make it easier to capture thoughts and ideas. Notes goes systemwide with Quick Note. A new fast and easy way to take notes anywhere on the system. Whether that is browsing on Safari or finding a restaurant on Yelp. You can bring up the Quick Note feature anywhere and jot down a thought. Even add links and provide an easy way to get back to what you were doing.
Notes will also organise, collaborate and capture information easier and better. Tages make it easy to categorise notes and quickly find them with an all new Tag Browser and tag-based Smart Folders. For those working in Shared Notes, mentions creates a way to notify collaborators and link them back to the note. There is also a new Activity View to show recent updates.
FaceTime
iPadOS 15 gets the same FaceTime update as iOS 15 and makes conversations more natural with spatial audio and share experiences with SharePlay. Share songs on Apple Music, Watch a Tv Show in sync and view apps together with sharing your screen. Also share playback controls and let anyone play, pause or jump forward or rewind.
Safari
Safari gets a new tab design, like the iOS 15 Safari update, you can now see more of the page as you browse. A new tab bar takes the colour of the page that you are browsing. Tabs are now combined with the tool bar and search field into a single compact design. Tab Groups offer a new way to easily save and manage tabs. Great for planning trips or shopping. Tab Groups are also synced across Mac and iPhone and other Apple devices. So users can continue their project from anywhere. Safari on iPad now lets you add web extensions to them available from the App Store.
Find Focus
Much like on iOS 15, iPad OS 15 delivers powerful tools to keep you focused. Focus is a new feature that filters notifications based on what a user is doing. You are able to set your device to help you be in the moment by creating a custom Focus setting or a suggested on based on their context. Such as during work hours or while your winding down for bed. You can also create Home Screen pages with apps and widgets that apply to moments of focus to only display relevant apps to reduce temptation. A new notification summary will organise a collection of notifications which can be delivered at any time the user chooses. Such as in the morning or after work.
New Photos Experience
iPadOS15 uses the same on device intelligence to recognise text in a photo and let them copy and paste text or call a phone number from a picture. With Visual Look Up, users can identify objects within a photo such as a type of dog or flower. Spotlight can now seatch the Photos app and web images and has all-new rich results for contacts and context like recent conversations, shared photos and location if shared through Find My. Using Live Text, Spotlight can also look up a photo of a public transit map, receipt or a screenshot of a cooking recipe. It can also work with handwritten text, great for searching text on whiteboards or notes.
Translate
Translate app now comes to iPad with new features that make conversations easier and natural. Auto Translate will detect when someone is speaking and in which language, so users can converse naturally without having to tap a microphone button. Face to face view allows people to sit across from each other with iPad inbetween them and see translations of the conversation on their side. Text can now be translated from anywhere on the iPad by slecting it and tapping translate. Handwritten text can also be translated! You can even translate text in photos!
Additional Features WWDC21
Universal Control lets users work with a single mouse and keyboard to move between iPad and Mac for a seamless experience, with no setup required. Users can even drag and drop content back and forth between devices — great for sketching a drawing with Apple Pencil on iPad and placing it into a Keynote slide on Mac.
Photos gets an update to Memories with integration with Apple Music and a fresh new look.
Maps gets the same update as iOS 15 allowing you to navigate more with new road colours, elevation, enhanced details in cities for neighbourhoods, commercial districts, elevation, and buildings, new road colours and labels, custom-designed landmarks, and a new night-time mode with a moonlit glow.
Siri now can announce notifications on Airpods and the ability for users to share what's on their screen just by asking
Shared With You. Will work across Apple Devices to show articles, music, tv shows, photos and more which are shared in Messages and display them conveniently in the appropriate app. Photos in Photos app, TV shows in Apple Tv and Podcasts in Apple Podcasts for example.
iCloud+ can now hide your email, expanded HomeKit Secure Video support, new innovative internet privacy service, iCloud Private Relay all at now additional cost.
Privacy gets an update with Mail Privacy Protection help to stop trackers from snooping on an email, and App Privacy Report provides transparency into how apps are sharing information with other companies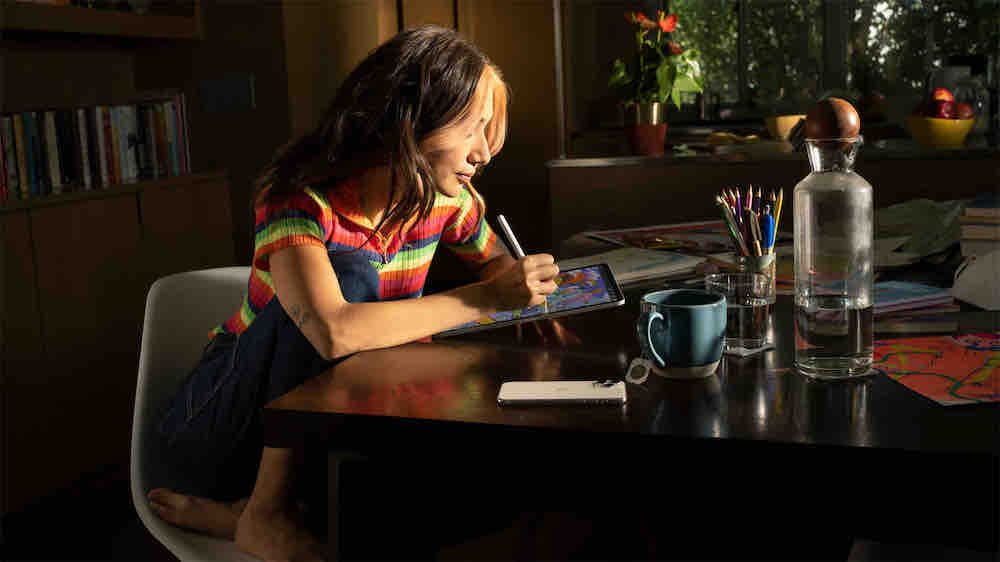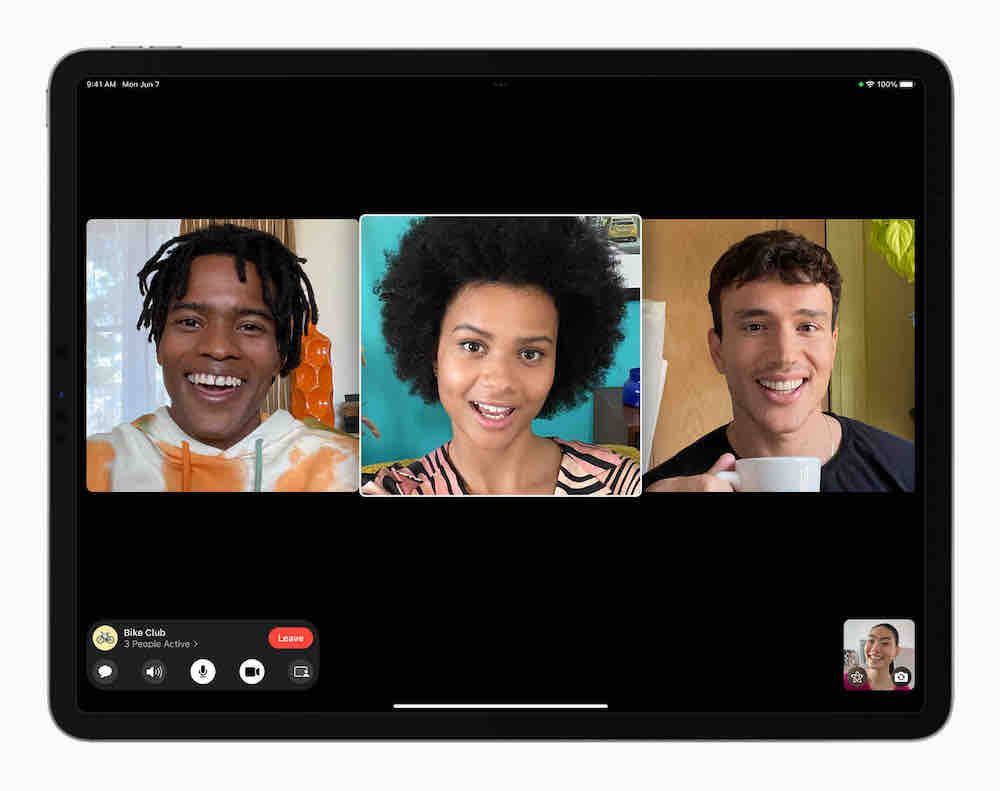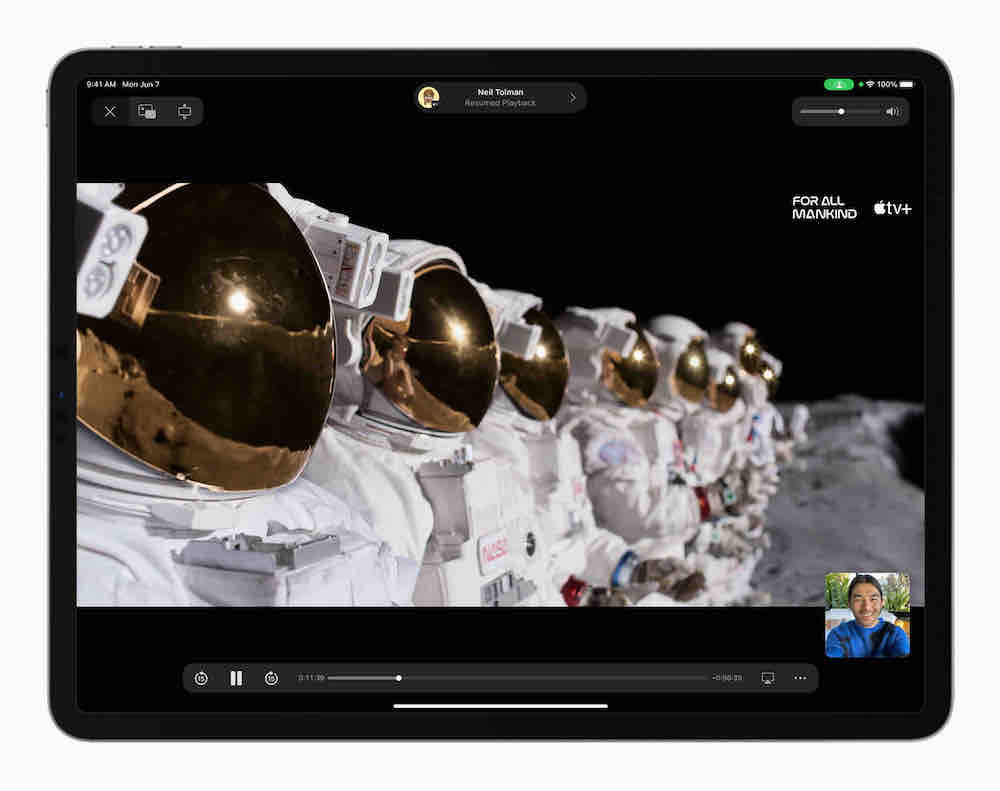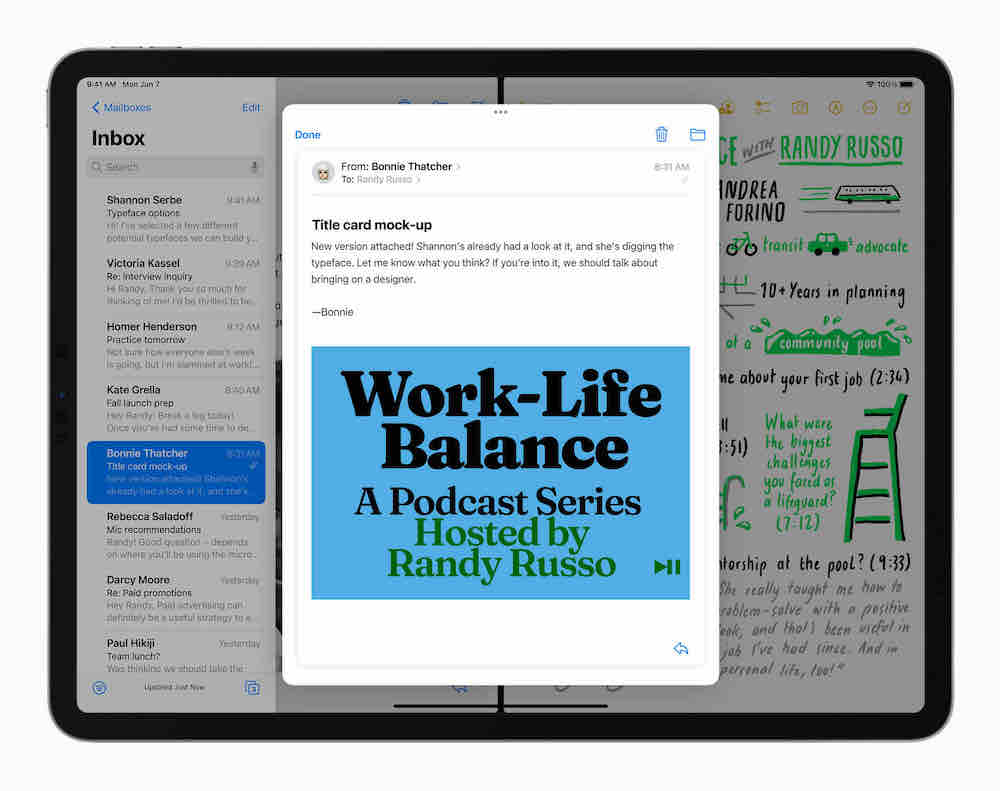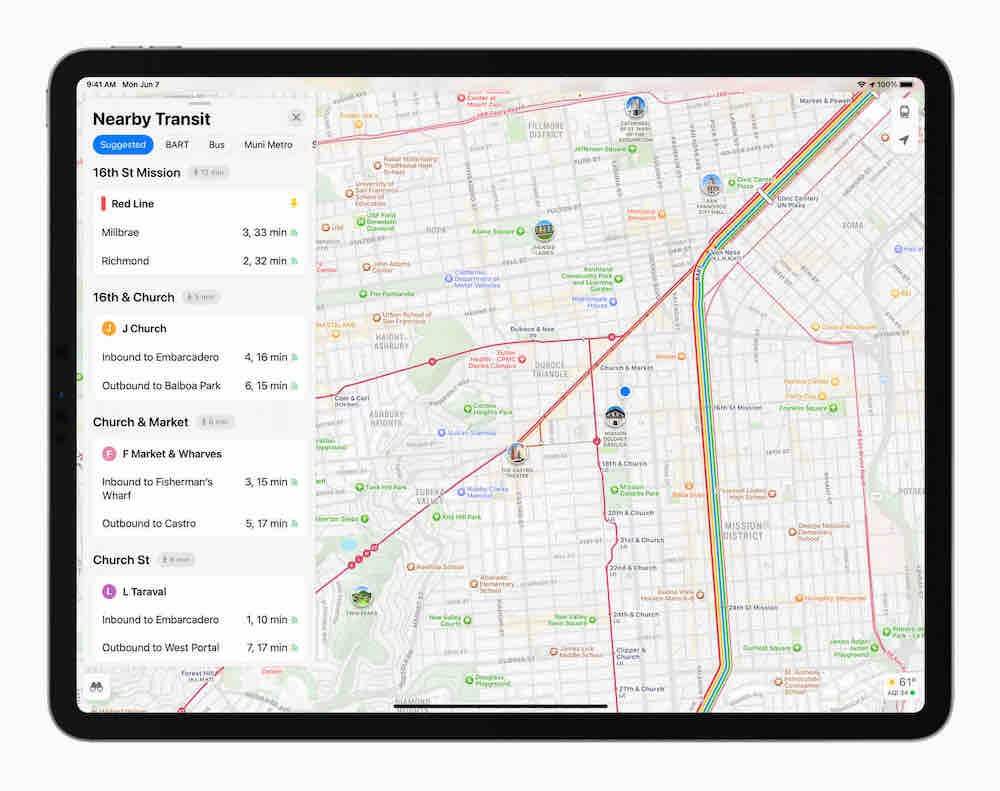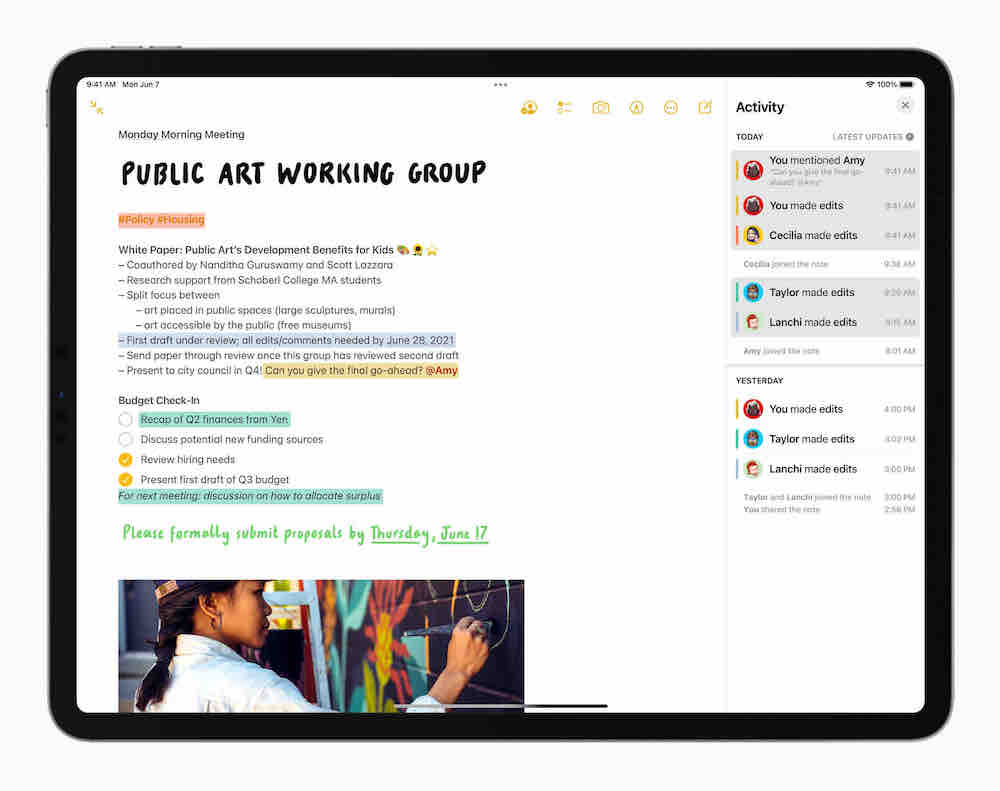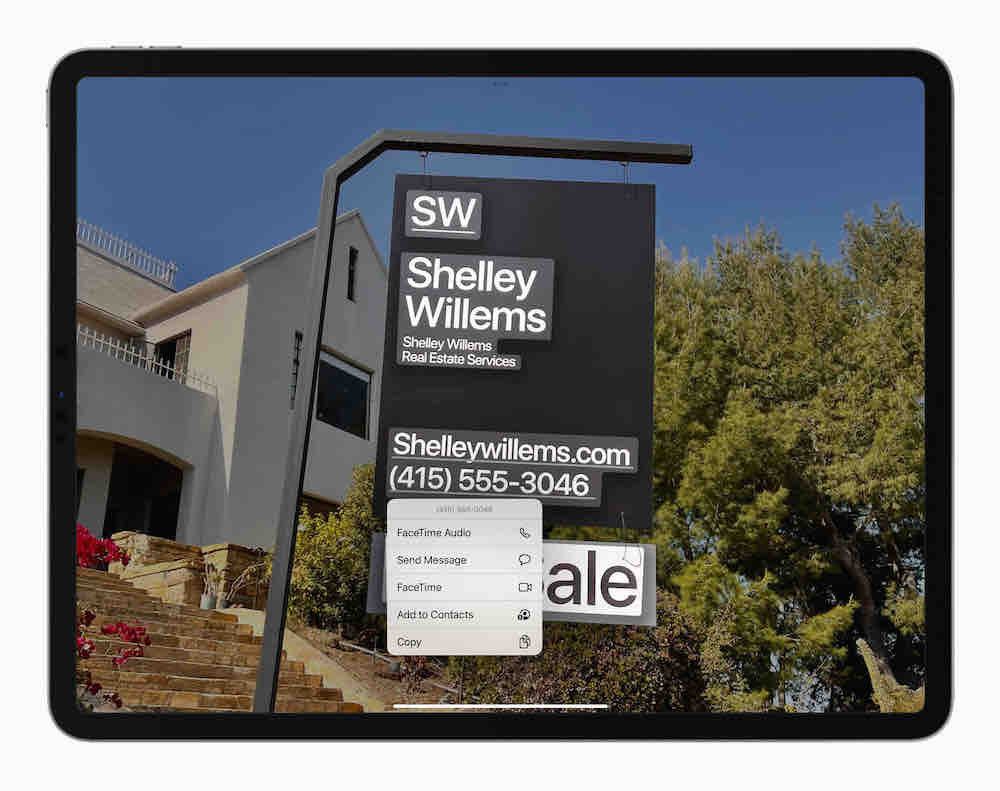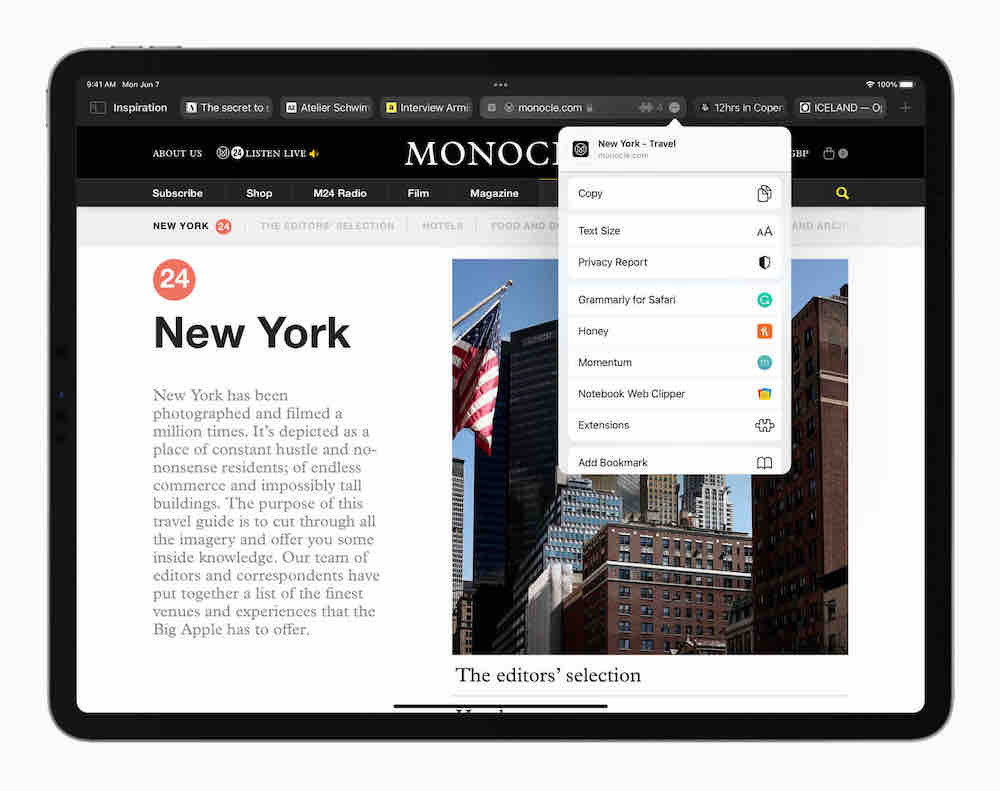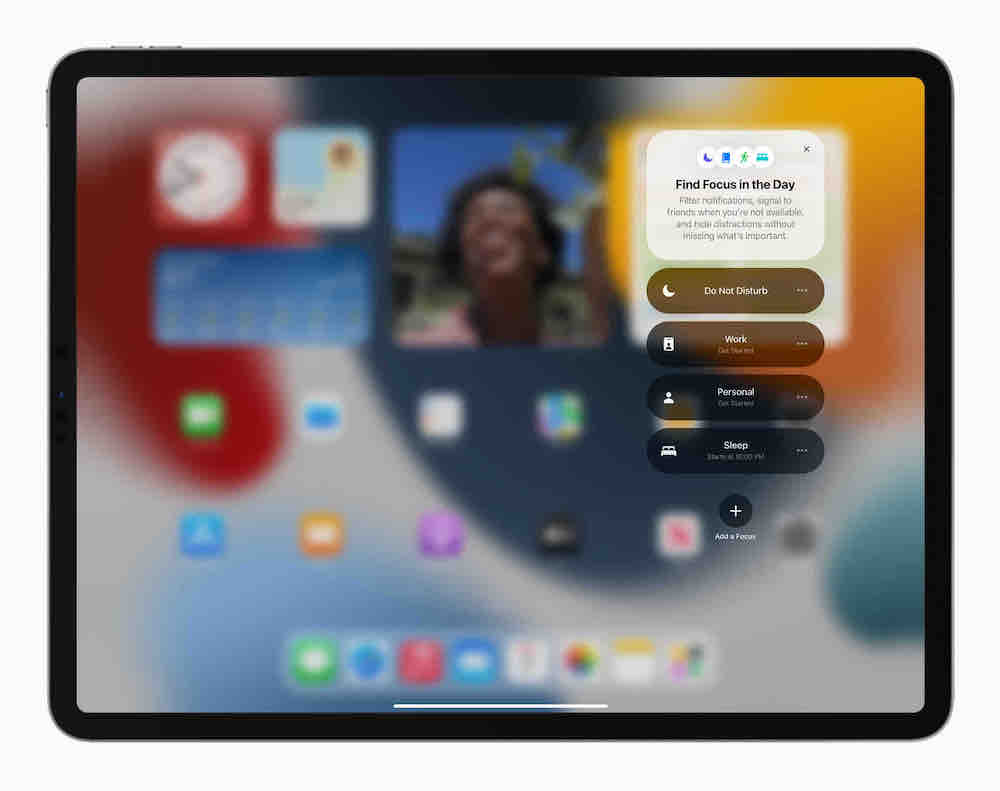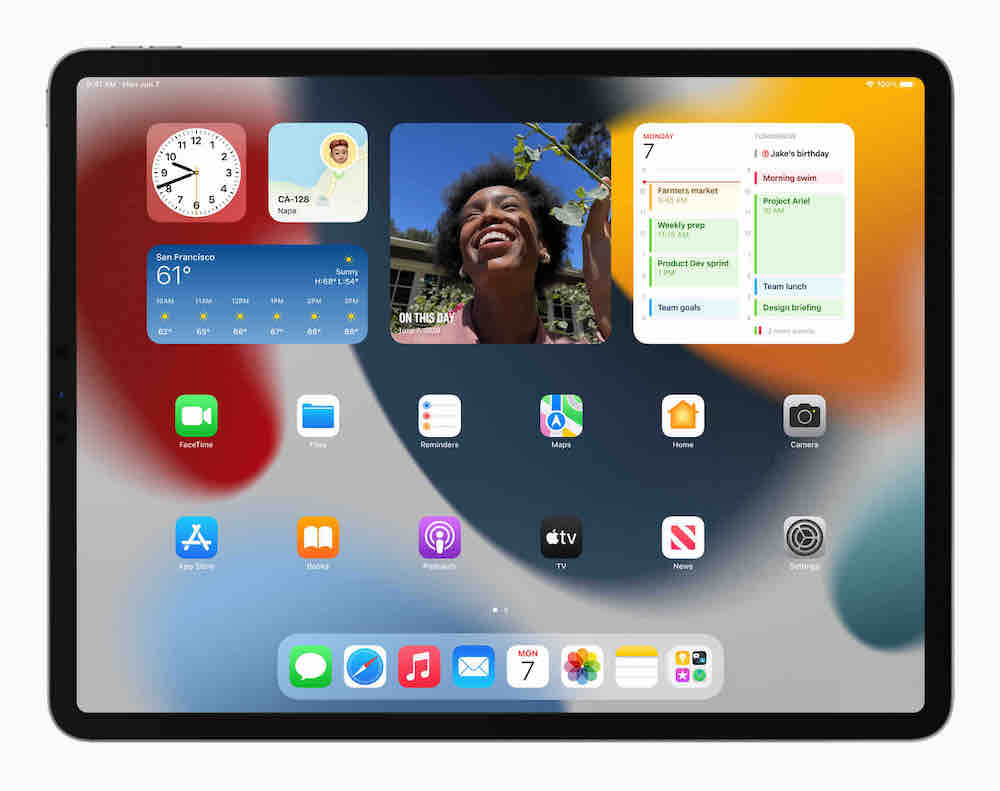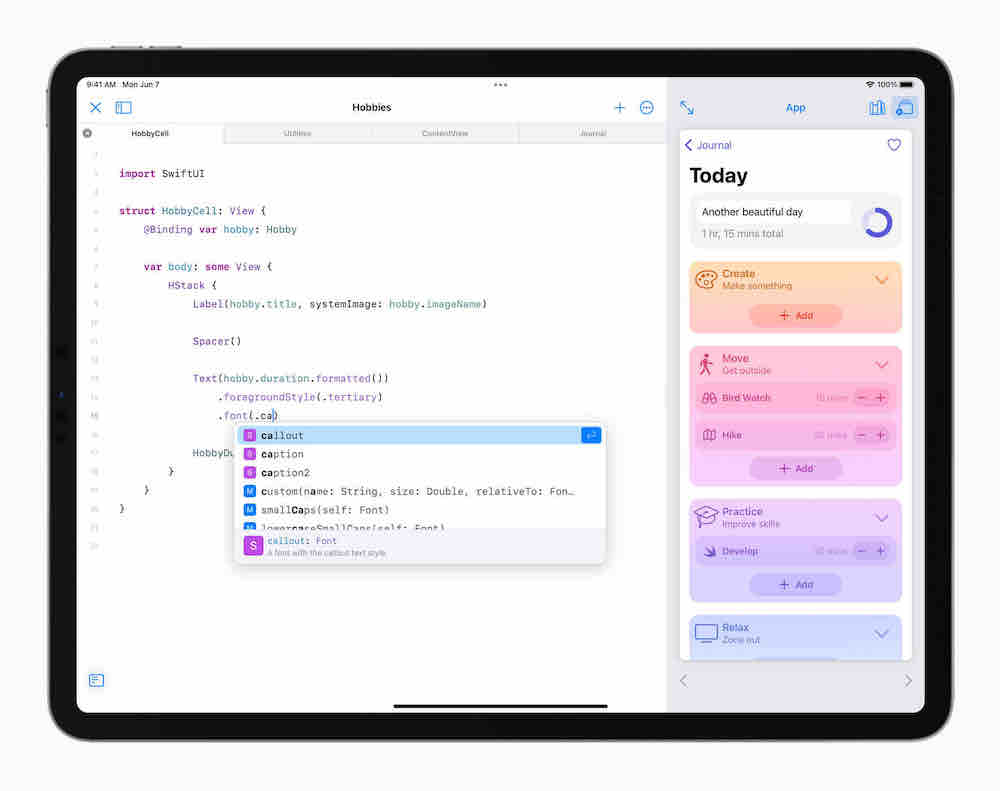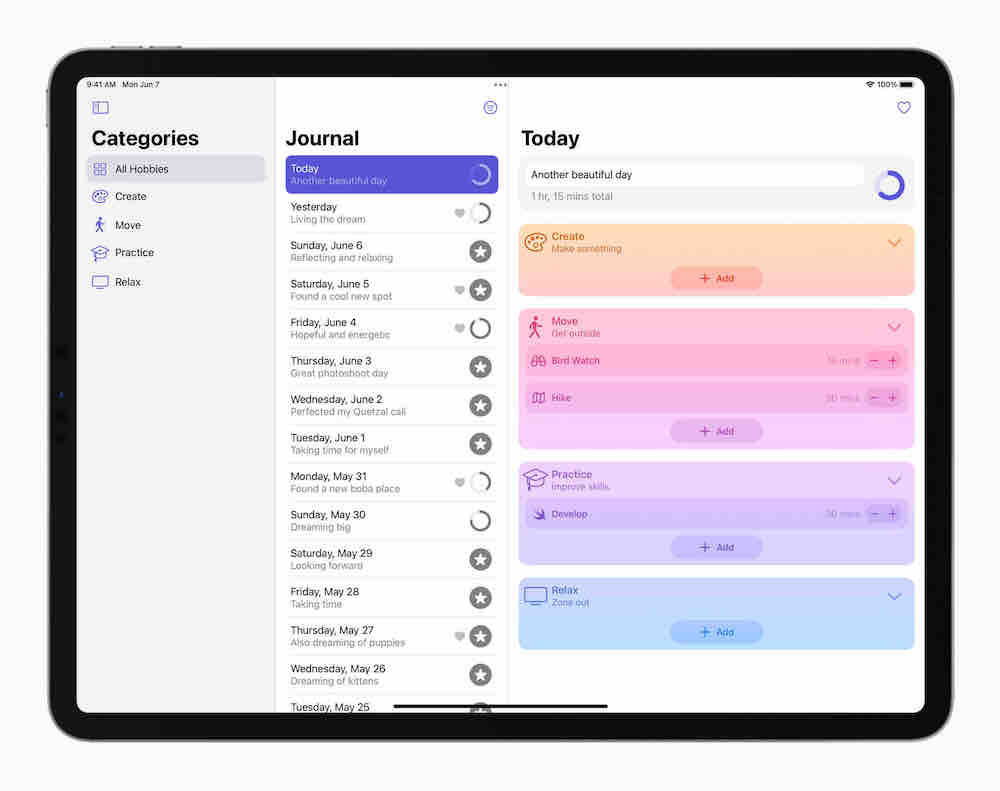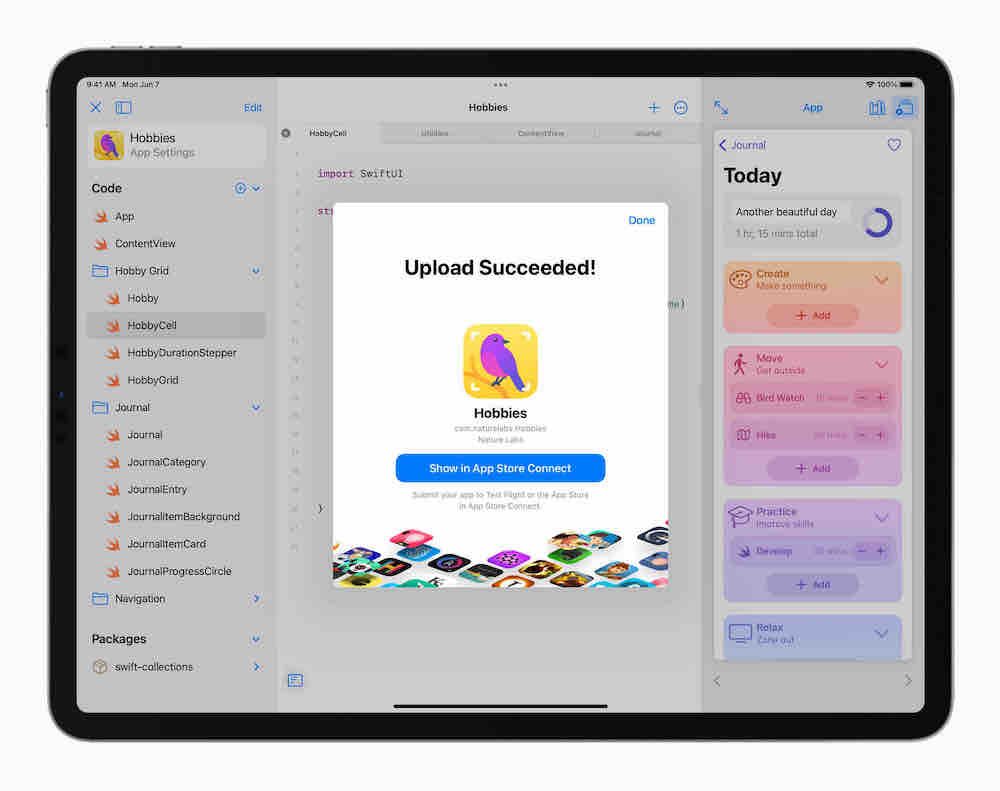 macOS Monterey – WWDC21
Monterey adds new ways to connect with friends and family, work smarter across devices, and stay focused!
Safari
Safari gets a redesign and reimagines the browsing experience with a new tab design, which allows users to see more of the webpage as they scroll. The tab bar gets a facelift and takes on the colour of the webpage that you are on. It also combines tabs, tool bar and search field into one single compact design. Tab Groups offer a new way to easily save and manage tabs. Tab Groups will also sync across all devices.
Shortcuts
Shortcuts is now on Mac. Helping users to automate everyday tasks and achieve peak productivity. Just like shortcuts on iPhone and iPad, Shortcuts on Mac lets users quickly accomplish tasks with the apps which you use the most. There is a rich gallery full of pre-build actions designed just for Mac, users can share files, make animated GIFs and much more. While power users can take things further and use the Shortcuts Editor to match workflows. Shortcuts is intergrated throughout macOS, including the menu bar, Finder, Sportlight and even hands free with Sir. Users of Automator can import their existing workflows into Shortcuts too.
Notes
Notes can help users stay organised, collaboirate and create notes from anywhere. With Quick Note much like on iPadOS15, users can jot down notes from anywhere in any app or website. Making it easy to capture thoughts and ideas whenever. You can even links from an app to a Quick Note to create context or even an address in Maps. Add mentions and see everyone's edits in Acitivity View and categorise Notes with Tags to quicklt and easily find them in the new Tag Browser and tag-based Smart Folders.
Focus
Focus on Mac can stay in the moment by filtering unwanted notifications unrelated to what they are doing. You can signal your status to let others know when you are focusing and not available. When you are in Focus on one device you are in Focus across all Apple devices. All of this is custom to their current activity too.
FaceTime
Much like FaceTime updates to iPadOS 15 and iOS15, Mac OS Monterey also has the same new upgrades:
FaceTime now includes a suite of new audio and video features that make calls feel more natural and lifelike. With spatial audio, voices in a FaceTime call sound like they are coming from where the person is positioned on the screen, while Voice Isolation ensures the user's voice is crystal clear and uses machine learning to eliminate background noise, and Wide Spectrum allows all the sound in the area to come through so participants can hear everything. Portrait mode taps into the Apple Neural Engine in the M1 chip to blur the user's background for a stunning video effect, and a new Grid View shows participants in same-sized tiles.
SharePlay is a powerful set of system features that enables users to have shared experiences while on a FaceTime call. Users can share their favourite music, TV shows, movies, projects, and more with friends and family in real time — kicking off a shared listening party, watching movies and shows, collaborating in apps through screen sharing, and more. With an API built for easy adoption, third-party developers can bring their own apps right into FaceTime.
Shared with You makes it easy to locate and enjoy all the great content that's shared through Messages, including photos, videos, articles, and more, right from a Shared with You tab within Photos, Safari, Apple Podcasts, Apple News, and the Apple TV app.
Continuity
Universal Control will let users work with a single mouse and keyboard and move between Mac and iPad for a seamless experience, with no setup required! Users can even drag and drop files between each of your devices. You can sketch on iPad and then move it to a Keynote slide on Mac! AirPlay to Mac allows you to play, present and share anything from their iPhone or iPad to their Mac! The Mac can also be used as an AirPlay speaker, so users can play music on their Mac or use their Mac as a secondary speaker for multi-room audio.
Additional New Features of macOS Monterey WWDC21
Maps gets the same update as iPadOS15 and iOS15 but it also has a new interactive globe too!
LiveText features in iPadOS15 and iOS15 also come to MacOS Monterey
iCloud+ also is available
Use your Airpods Pro and Airpods Max to deliver a new experience with Spatial Audio with Macs which have the M1 Chip
The all new Privacy features from iOS15 and iPadOS15 are also available.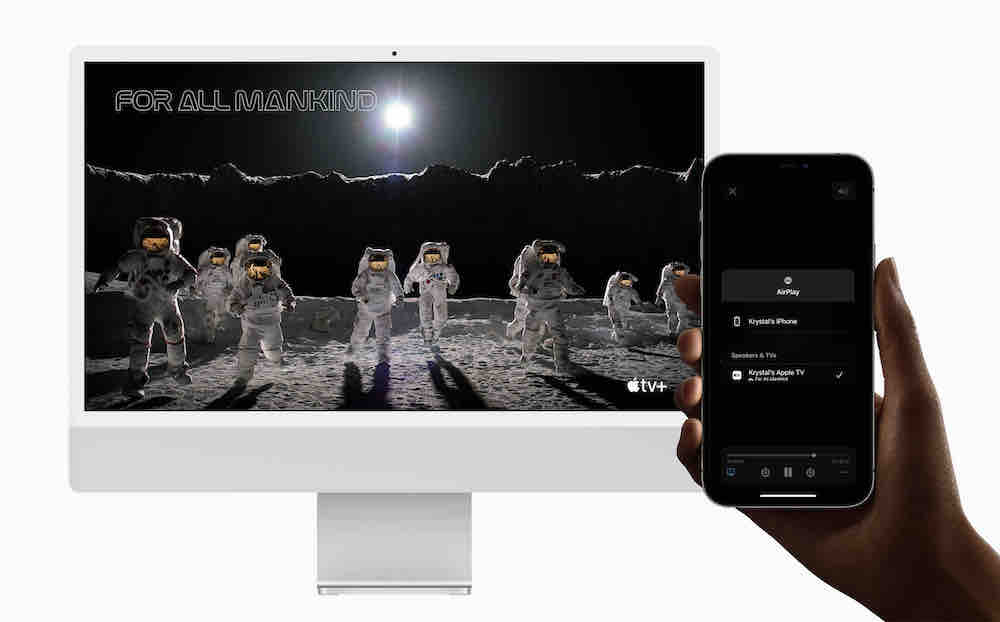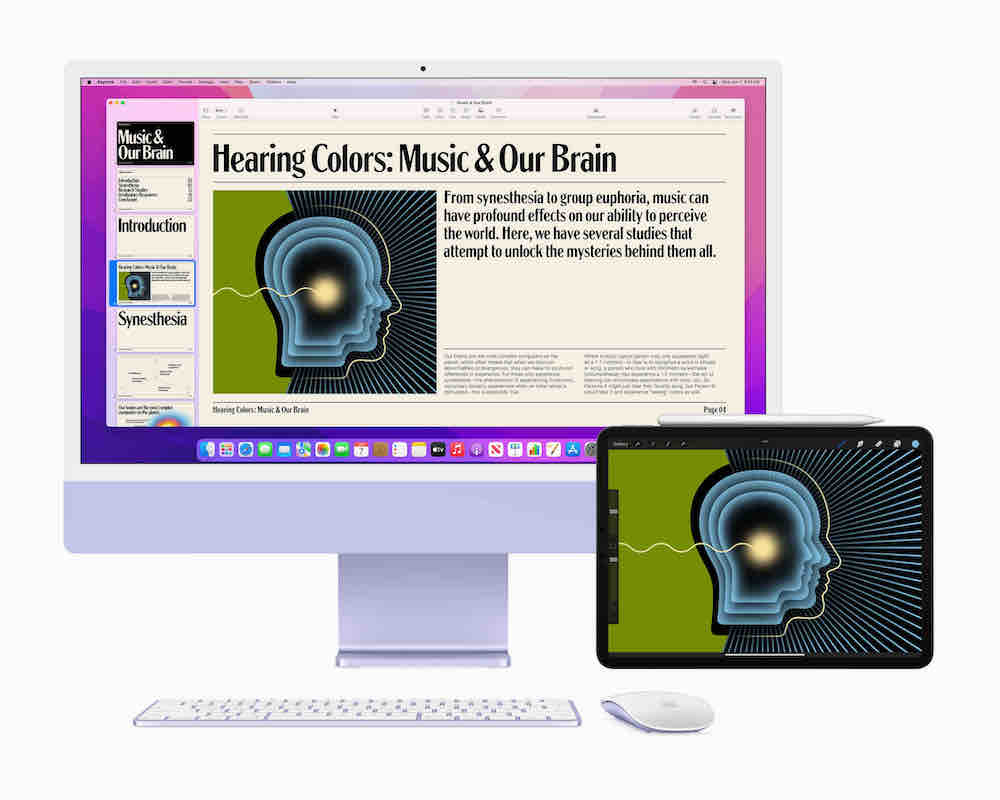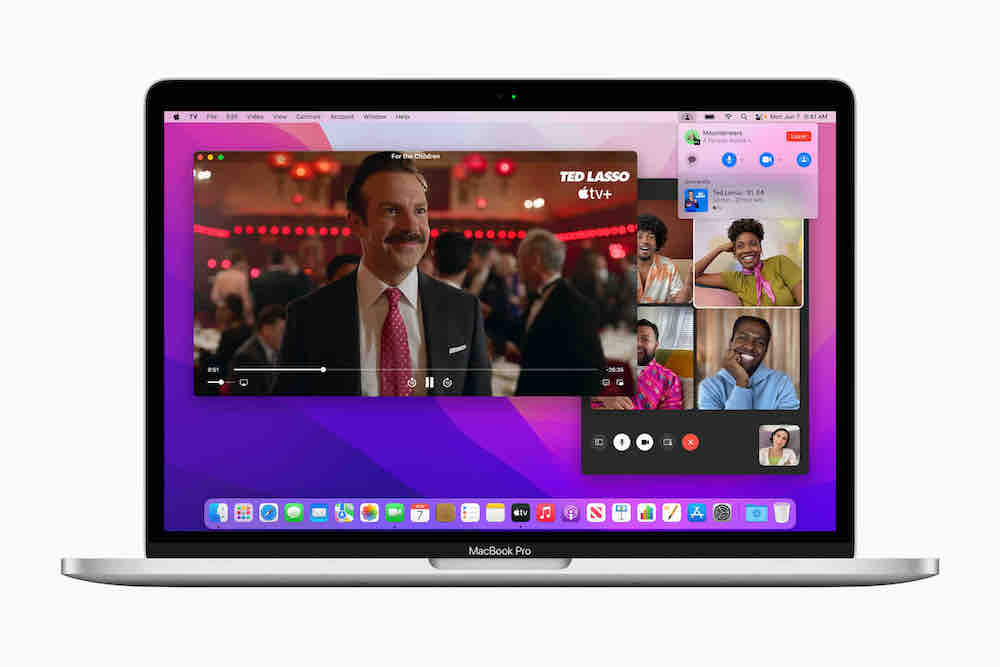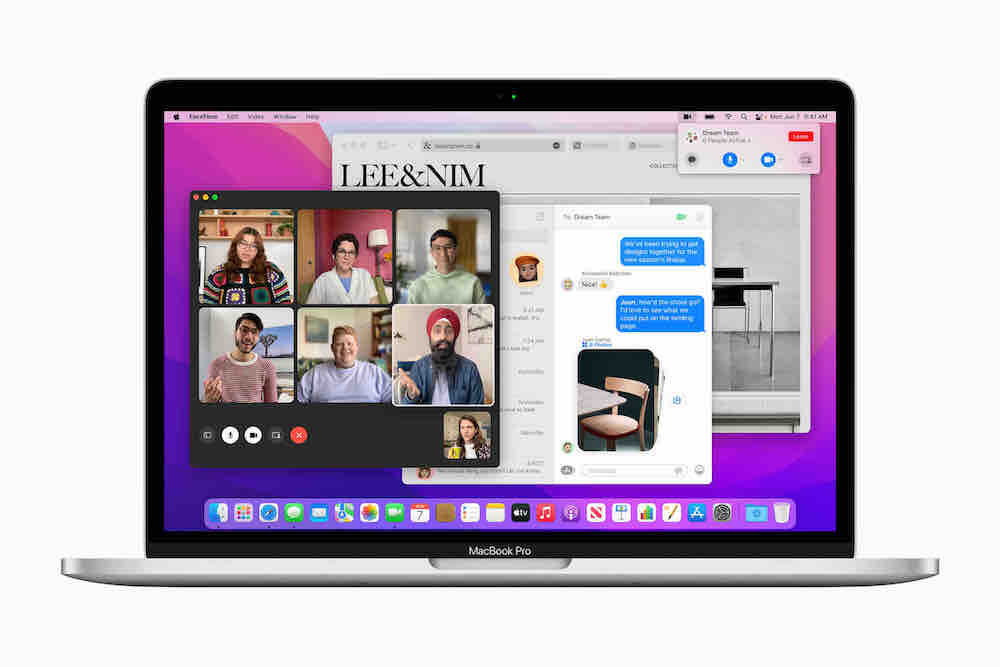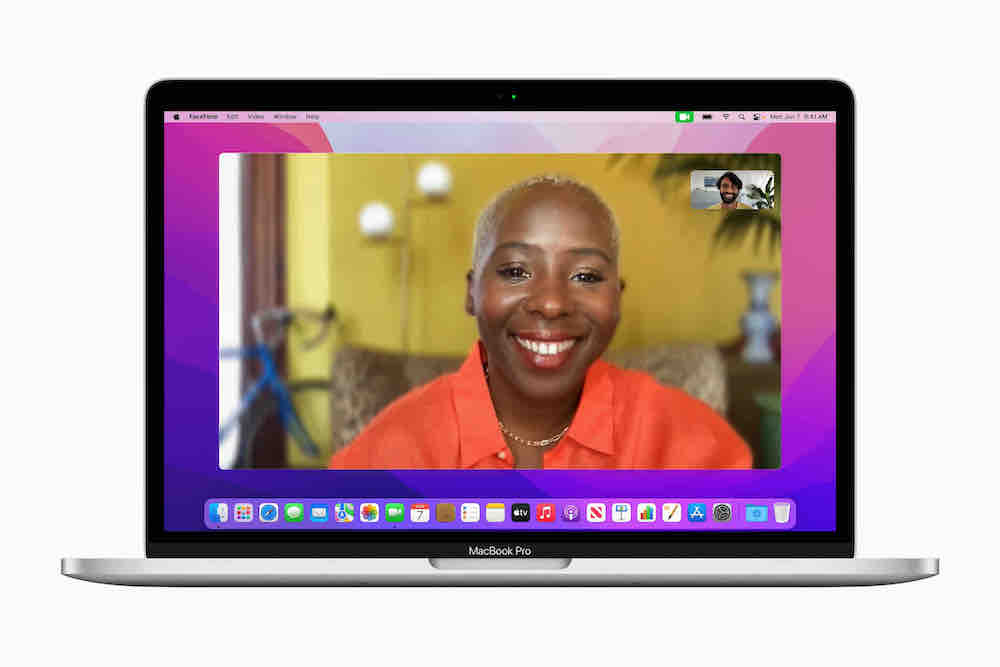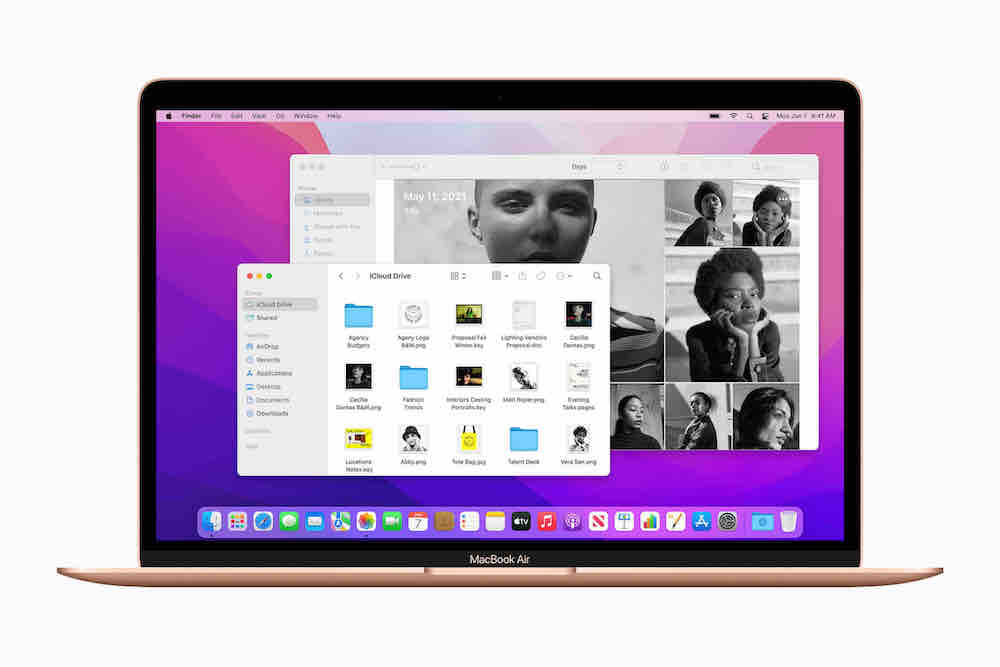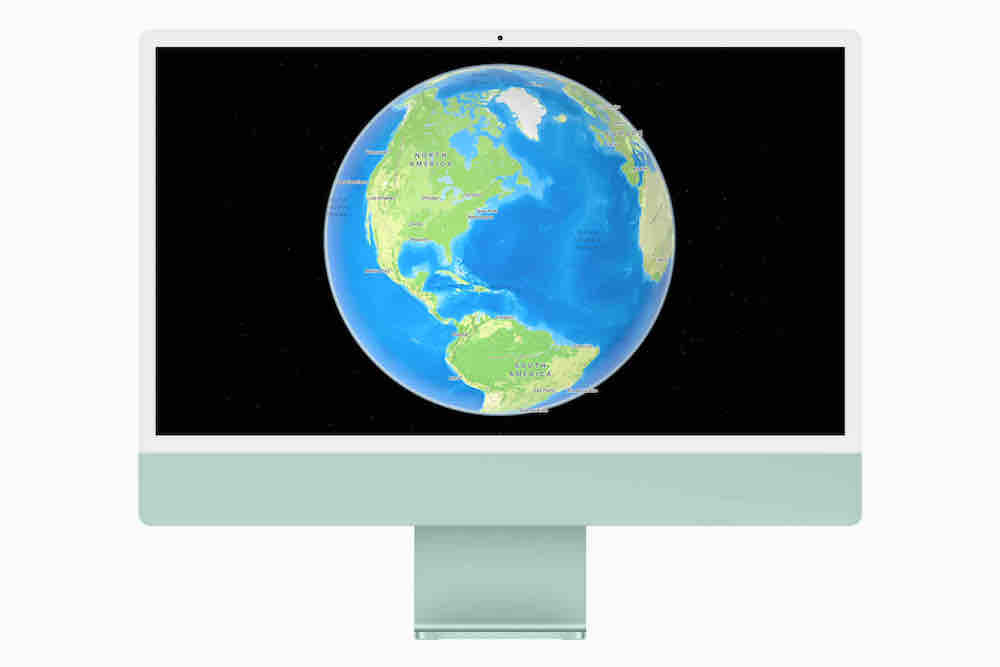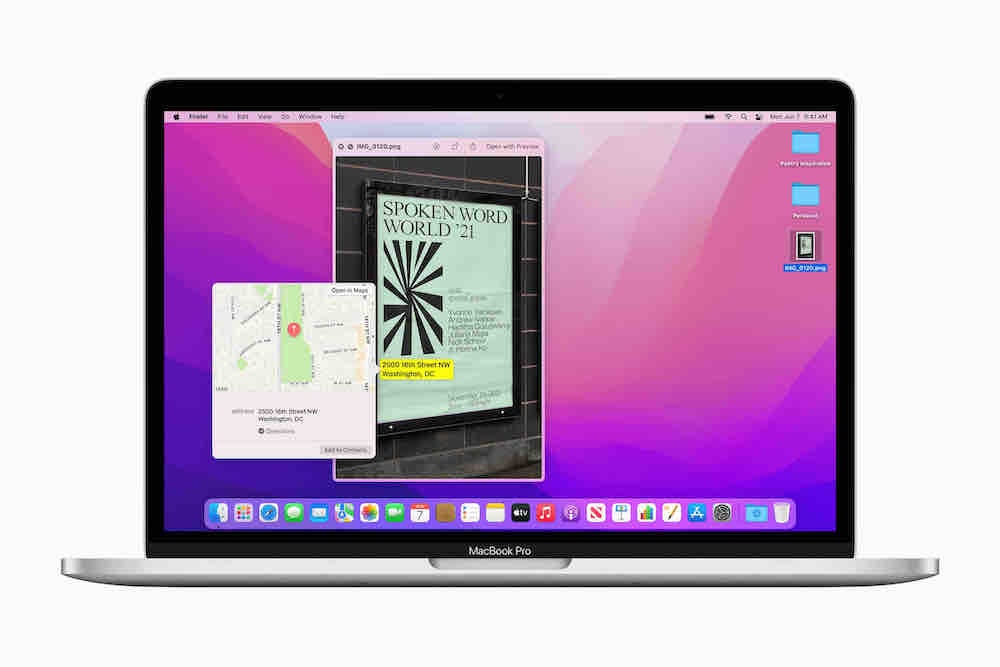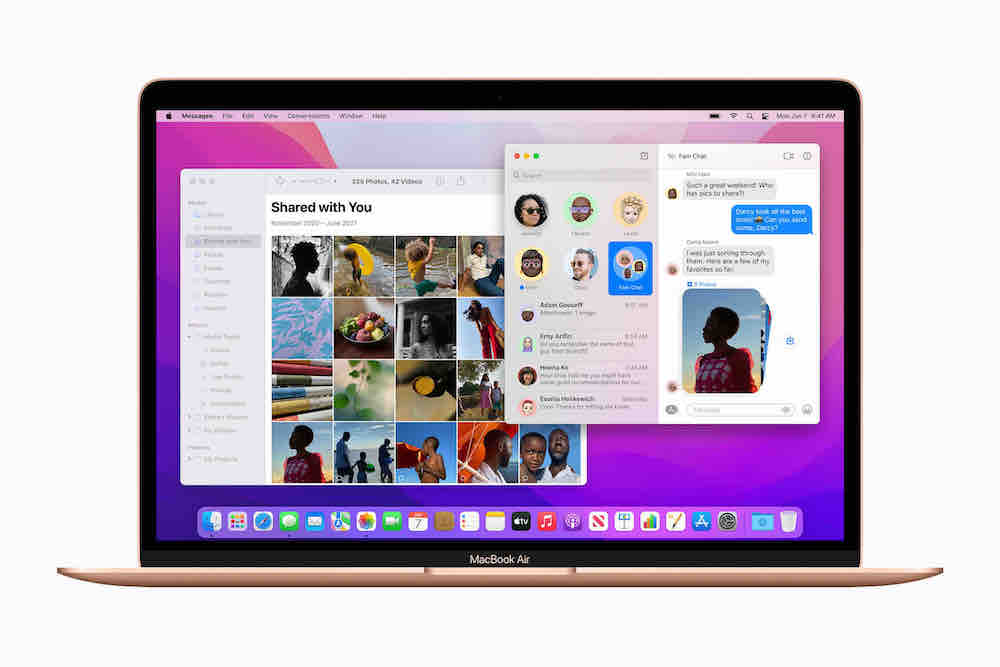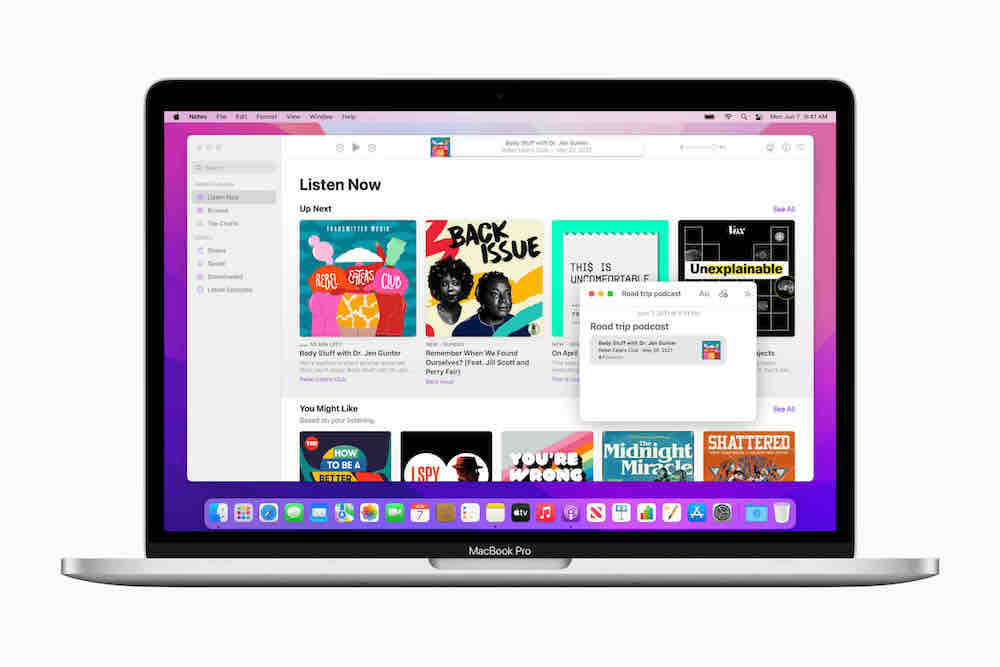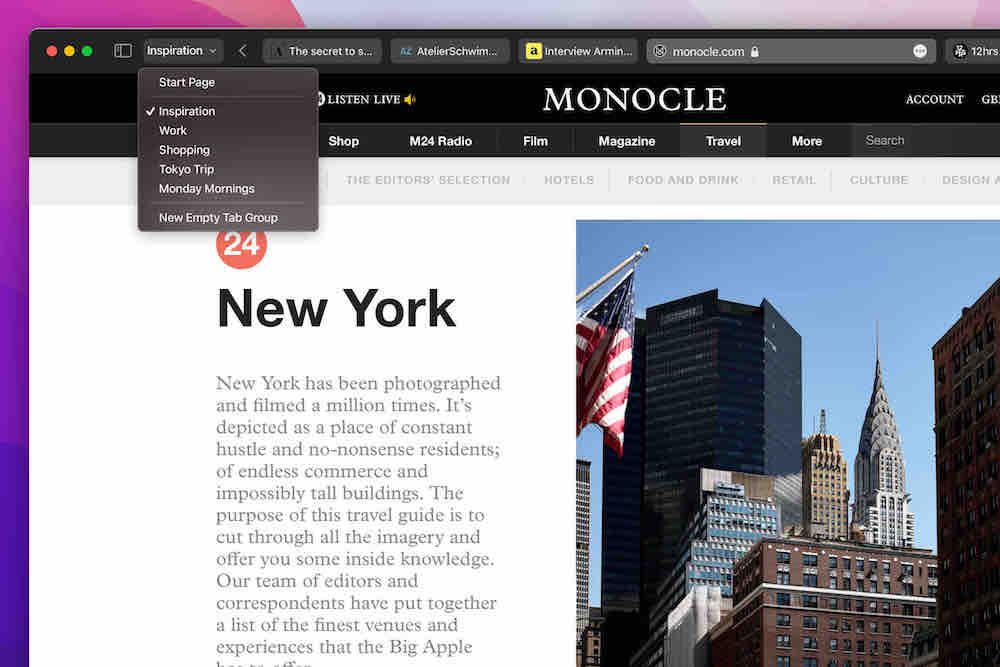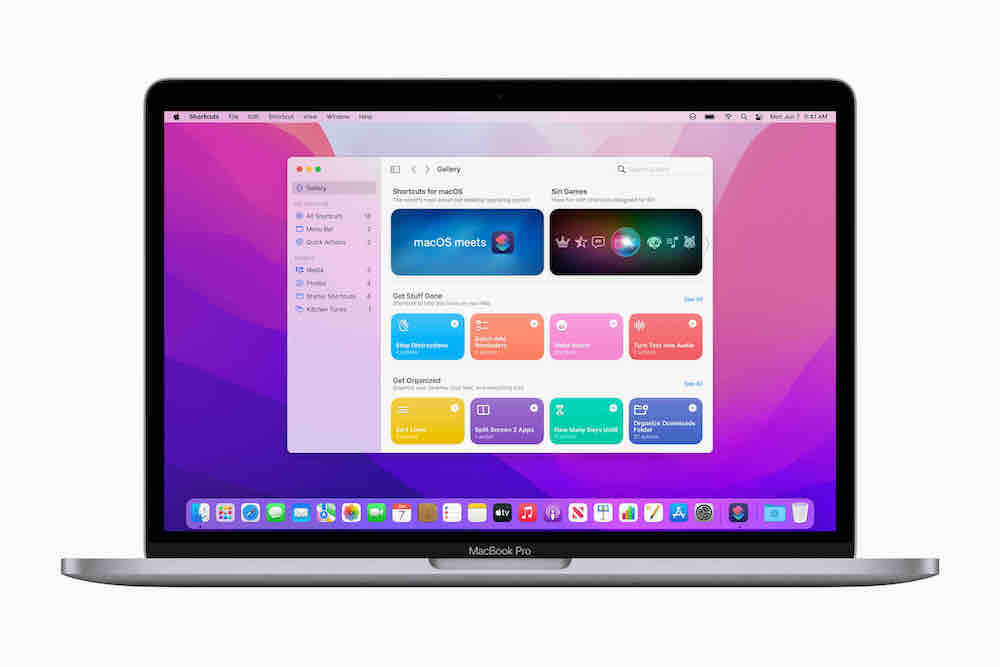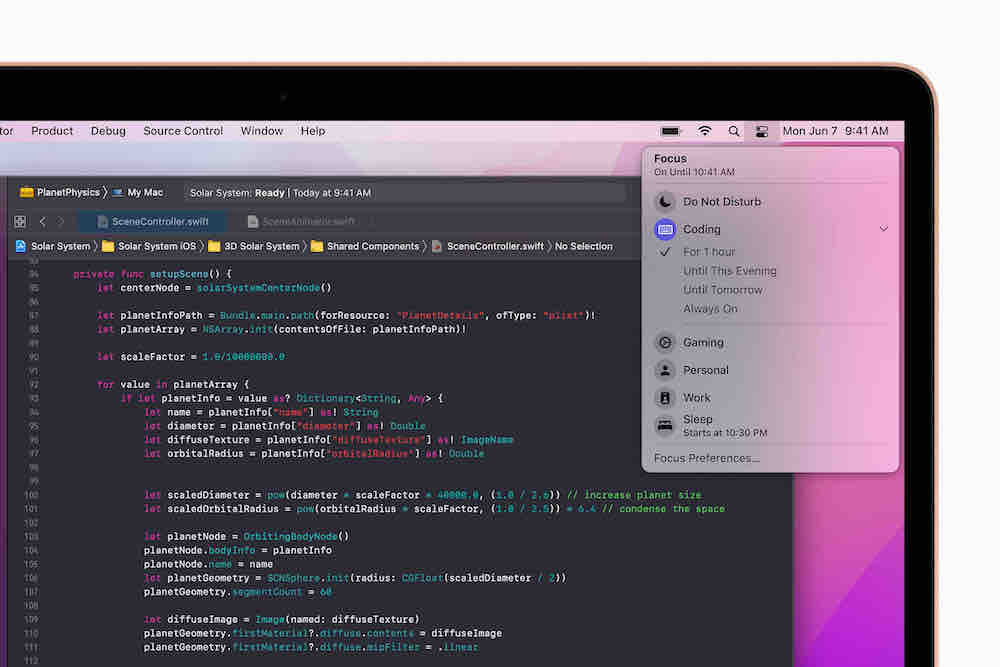 WatchOS 8 – WWDC21
watchOS 8 now offers better access to your Wallet, more capabilities with the Home app, new workout types, and an updated Breathe app.
Wallet
Apple Watch and watchOS8 can now have access to unlicking their car from a distance and start it from the drivers seat with supported vehicles. You can now have access to the keys that are in your Wallet which control the house, office and hotel. While in participating states in the US, you can add your drivers or state ID to Wallet. So watchOS 8 will have access to that too!
Home
Home app in watchOS 8 has even better conenient access to accessories and scenes needed in a particular moment and the ability to control accessories by room. For example, with a HomeKit enabled camera you can view who is at the door directly on your wrist. Also, you can also tap the Intercom to quickly broadcast a message throughout the home or to individual rooms via HomePod, HomePod Mini or other personal devices.
Workout Types
watchOS 8 introduces Tai Chi and Pilates to the workouts app. While, the new workouts are supported by powerful validate custom-built rate and motion algorithms to provide users with accurate metrics.
Mindfulness
Furthermore, the Breathe app has been reimagined as the Mindfulness app and will feature and enhanced Breathe experience and a new experience, Reflect. Reflect will offer a mindful intention to focus on as little as one minute and can be done at any time. Each Reflect session welcomes the user to think with a positive frame of mind. So, for example the app may ask you to "Recall a time when you recently felt a sense of calm. Bring that feeling into this moment".
Sleep
Apple Watch can help users meet their sleep goals by establishing a pre-bedtime routine and will track metrics like time asleep, heart rate and blood oxygen. watchOS 8 will give users more insight to their sleeping respiratory rate, which is the number of breaths per minute. While, it does this via the in built accelerometer to measure respiratory rate whilst sleeping. It can be viewed along with trends over time on the Health app on iPhone.
Watch Faces
watchOS 8 introduces new ways to engage with your favourite photos. The new Portraits watch face brings to life stunning portrait photos which are shot on iPhone. With an immersive, multi-layered effect. Intelligently recognising faces in photos and cropping in to highlight the subject. The photos app is also redesigned. So, it will offer new ways to view and navigate collections, memories and featured photos which sync to Apple Watch.
Messages
Also, you can now combine the use of Scribble, dictaion and emoji all within the same message. For dictated messages you'll have the option to edit the presented text. You can now also simply enter a word or phrase and select from loads of GIFs. Contacts app is now available on watchOS8 too! While, allowing you to browse, edit, add and share contacts directly from the app.
Focus
watchOS8 supports Focus which is on iPadOS 15, iOS 15 and Mac OS Monterey. Helping you to reduce distraction, it will filter notifications based on what you are doing. While, Focus will use on-device intelligence to make suggestions based on usage patterns.
Additional watchOS 8 Updates – WWDC21
Multiple Timers can now be set and given a label, for example Cooking Timer and Laundry Timer.
More Apple Watch Apps support Always-On display such as Maps, Phone, Podcasts, Stop Watch and more.
While, Assistive Touch enables one arm usage of Apple Watch by sensing hand gestures to interact without touching the display.
Furthermore, Find My is available on Apple Watch allowing users to locate tagged items using the Find My Network. The Find Devices app which is new helps users locate Apple Devices. Which are signed in using the same Apple ID.
While, Apple Music App has been redesigned
Weather App now supports severe weather notifications, displaying government alerts about certain severe weather events. As well as Next Hour Precipitation alerts and updated complications.
Also, later in June, Fitness+ introduces a new series of workouts featuring Jeanette Jenkins. A new Artist Spotlight Series with workouts featuring entire playlists from Lady Gaga, Jennifer Lopez, Keith Urban, and Alicia Keys.
So, what did you think of WWDC21, let us know via our socials! @howtokillanhour across everything!
Also, keep up to date with everything How To Kill An Hour by signing up to our newsletter by clicking here!
Furthermore, let us know what you think of the show by clicking here!
Click here to subscribe to our YouTube Channel to see more amazing ways to kill time!
While you are there, follow us on Twitch by clicking here!
http://wp.freedomhost.uk/howtokillanhour/wp-content/uploads/sites/65/2021/06/WWDC21.jpeg
809
1600
billywright
http://wp.freedomofcreation.co.uk/howtokillanhour/wp-content/uploads/sites/65/2017/09/htkah-web-logo-2017.png
billywright
2021-06-09 14:12:52
2021-06-09 14:28:27
WWDC21 Everything Apple Announced This Week!