Posts
http://wp.freedomhost.uk/howtokillanhour/wp-content/uploads/sites/65/2018/01/Top-5-Apps.jpg
3000
3000
billywright
http://wp.freedomofcreation.co.uk/howtokillanhour/wp-content/uploads/sites/65/2017/09/htkah-web-logo-2017.png
billywright
2018-01-25 00:00:34
2018-01-24 23:16:08
Episode 266 5 Fun Apps For February 2018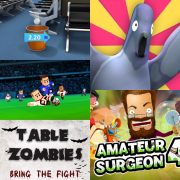 5 Fun Apps for February 2018
It's February 2018 (unless you are seeing this before / after February 2018) so we thought we'd share with you our Top 5 Fun Apps for February 2018!
Retro Soccer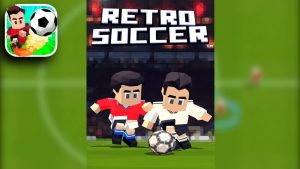 First, this game is A LOT of fun! It's one of the best football games we have played on mobile in a long time. The gameplay is super quick and is the definition of pick up and play! Picking up and playing is the easy part. Putting the game back down again. There's your problem.
There's an array of different challenge matches to do, which include some of the most thrilling comebacks in history! Complete these challenges to unlock your favourite footballing legends and compile a dream team! Above all you can take on the world trophy and league competitions if you have that extra bit of time to kill!
Even share replays of your best goals to your friends!
Price: Free
To download Retro Soccer please click here: Apple / Android
Amateur Surgeon 4

From legendary adult cartoon makers Adult Swim, Amateur Surgeon returns for a 4th time!
Although, you are not just any trainee surgeon. You're an amateur surgeon. In the truest sense of the word!
Complete surgery on over 100 patients with HOUSEHOLD tools! You'd never thought you'd need to grab a pizza cutter a start an operation!?
You take on Doctor Bleed and your task is to help solve the mystery of his very own sudden resurrection. Travel around the world looking for answers and saving lives along the way. Even recruit some teamates (doctors) with their own specific, unique and weird special abilities that you can use to help you.
Had enough of trying to solve mysteries. Take on 'Field Hospital Survival mode' for high speed surgery and try to beat your friends.
Haven't played the other 3 games? Don't worry. With Amateur Surgeon 4, you can play 1-3, with a remastered, retooled versions complete with brand new operations and each with their own unique story.
Free
To download Amateur Surgeon 4 please click here: Apple / Android
Pigeon Panic AR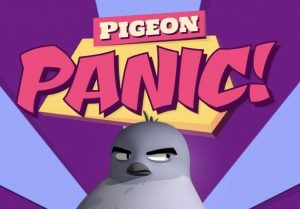 This game is really simple and something utterly ridiculous and we cannot believe someone has made a game out of this. AR like this is amazing.
Pigeon Panic AR projects a flock of pigeons on to the floor that you're standing in. Scatter some food on the ground (in AR of course).
Pigeons soon appear around you.
Then run in to them and watch them fly away.
That's it.
Stupid. Ridiculous. Fun.
Price: Free
To download Pigeon Panic please click here: Apple
Table zombies
This game comes in two versions free and paid. Table Zombies is an AR game where you play the role of a shooter based inside a helicopter. Your aim is to stop the zombie infestation from reaching the survivor base, by shooting the horde from above!
Unlike other AR Games, this one requires you to download a PDF from the link in the app store, print it out and place it down. The game will then appear from it.
There are 4 different environments to play and Zombies, being Zombies, will appear from anywhere!
The game has 4 different environment. The zombies will be from every direction and everywhere.
Price: Free
To download Table Zombies please click here: Apple / Android
Paper Bin AR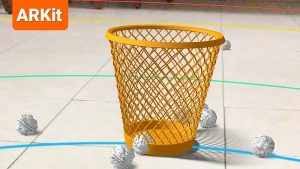 We all did this as a child, even now as adults. Throwing rolled up pieces of paper into a bin.
Have you ever put the bin farther and farther away and challenged a friend to see who could get the paper into the bin. This is exactly what Paper Bin AR is all about.
Though they've changed it slightly. With Paper Bin AR it's in augmented reality (obviously) to make it more immersive, but there are added obstacles. Such as having electric fans in the way to blow the paper out of the way.
How many paper balls did you manage to get in the bin? Let us know via our socials (@howtokillanhour)
(AR version not currently available on Android)
Price: Free
To let us know what you think of each of the Top 5 Fun Apps for February 2018, connect with us via our socials! (@howtokillanhour) on all platforms.
To listen to the guys discussing the Top 5 Fun Apps for February 2018 please click here!
http://wp.freedomhost.uk/howtokillanhour/wp-content/uploads/sites/65/2018/01/FDB5315C-DDF4-4548-863B-5EB167EE1BA2.jpg
2048
2048
billywright
http://wp.freedomofcreation.co.uk/howtokillanhour/wp-content/uploads/sites/65/2017/09/htkah-web-logo-2017.png
billywright
2018-01-25 00:00:13
2018-01-26 08:35:59
5 Fun Apps for February 2018