Philips have recently announced a shaver to celebrate 80 years of Philips shaving innovation of male grooming and shaving! It's called the Philishave Heritage Edition and this special edition Philishave is quite special! It combines modern-day technology of a Philips shaver and mixes it with a contemporary shaver. The colours and finish of the Philishave Heritage edition are inspired by it's heritage and iconic three headed design!
Did you know?
Since the start of production, Philips have made one billion male grooming devices. Thats Billion with a big capital B! While along the way Philips have clearly demonstrated a dedicated commitment to meet the evolving needs of the modern man.
Philishave: History
In the 1930's a Philips engineer named Alexandre 'Sacha' Horowitz was inspired by Philips' bicycle dynamo technology. He was so inspired infact that he created the rotary system. Thus birthing the 80 year journey of Philips dedication to delivering high quality shaving products to the modern man. Little did he know, his creation was the spawning of many many years of innovation.
It was 1930 which say the launch of the world's very first rotary shaver. It was called the Philishave. The Philishave was a pivotal moment in Philips history in the male groomin industry and saw the unique design meet the needs of men across the world.
Consequently in 1966, the iconic three triangular three-headed design of the latest Philishave provided men with a close yet comfortable shave, that we all know and love today. It continues to today and Philips encourage men to do what feels right when it comes to shaving. Offering a wide range of different shaving and grooming tools. All suited to meet a variety of needs. Be it skin sensitivity, style, convenience or lifestyle.
 "In 1939, Philips changed the way men shave forever. This special edition Philishave celebrates our game-changing history and commitment to making men's lives better every day. The pioneering spirit of our designers and engineers is what makes Philips shavers so renowned and our expertise guarantees every shaver will give men the convenient, close and comfortable shave they deserve." Georgia Dass, Marketing Manager for Philips Shaving UK
Design
The Philips Philishave Heritage Edition has the companies iconic three headed design and is the embodiment of years of continuous improvement. Whilst retaining all the high quality design features that what made the Philishave so good originally. As you would expect from a Philips shaver, the Philishave Heritage edition is an afforable and innovative shaver, which gives a close and comfortable shave.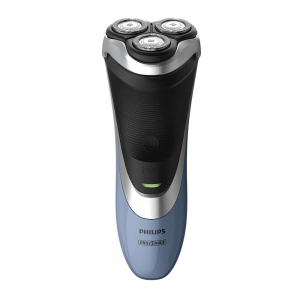 The Shave
The Philishave Heritage Edition has a ComfortCut Blade System on rounded profile heads to offer users a comfortable shave which glides effortlessly across your face. All the while protecting your face from any skin irritations or cuts. The flex heads also move in 4 different directions to easily mould to the face of it's user. The shaver also has Li-ion power to give a better shave for longer.
Key Features
ComfortCut Blade System
4-direction Flex Heads
Pop-up trimmer
Li-ion power
Comes with a black travel pouch
Purchase a Philishave by clicking here! (RRP £79.99)
Keep up to date with everything How To Kill An Hour by signing up to our newsletter by clicking here!
Let us know what you think of the show by clicking here!
Click here to subscribe to our YouTube Channel to see more amazing ways to kill time!
Follow us on Twitch by clicking here!
http://wp.freedomofcreation.co.uk/howtokillanhour/wp-content/uploads/sites/65/2019/03/Philishave.jpeg
1000
1778
billywright
http://wp.freedomofcreation.co.uk/howtokillanhour/wp-content/uploads/sites/65/2017/09/htkah-web-logo-2017.png
billywright
2019-04-02 00:00:06
2019-10-30 11:22:54
Philishave Heritage Edition