Posts
http://wp.freedomofcreation.co.uk/howtokillanhour/wp-content/uploads/sites/65/2018/02/4-Fun-Apps.jpg
3000
3000
billywright
http://wp.freedomofcreation.co.uk/howtokillanhour/wp-content/uploads/sites/65/2017/09/htkah-web-logo-2017.png
billywright
2018-02-08 00:00:31
2018-07-18 19:54:37
Episode 268 4 Fun Apps For March 2018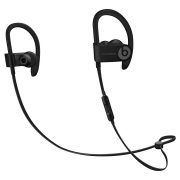 Powerbeats 3
We all love the gym. Correction. We all love to hate the gym. However, we all still go, some of us religiously, some of us sporadically. However, one thing that links us all is our love of music. Hitting the gym is great and all, but it's nothing without your music. It's the worst when we forget our earphones at home. No one likes the gym's in house music. We think we have found your new favourite earphones. Plus their wireless. Let us tell you about the Powerbeats 3.
The Powerbeats 3 are the earphones to beat all earphones. They're stylish for one and come in a range of colours. Such as:
Black
White
Flash Blue
Siren Red
Shock Yellow
They come with a handy wire tamer to hold the wire away from your body and neck. Therefore preventing from any potential dangerous tangles or flying out of your ears. We're especially impressed by 12 hours of battery life. So for those who work out even up to 2 hours a day for 5 days a week will have 2 hours spare to listen to your favourite tracks.
Powerbeats 3 – Connectivity
Furthermore, connecting them to your phone is a piece of cake. Excuse the pun and resist the temptation! Simply turn on your Powerbeats 3 keep them close to your iPhone 7 or iPhone X and the phone will automatically recognise them. Click connect and you are done! As, this is all due to Apple's X1 chipset which is found on the Beats X!
Most of all, if you're running a little low on juice and you're also running late to the gym. Charge the Powerbeats 3 up for 5mins and you get 2 hours of charge in these bad boys as well. With sweat and water resistance, an ability to take calls on them, there's nothing to not like about these gym focused earphones!
To listen to the guys discussing this on the podcast please click here.
To purchase your own Powerbeats 3 please click here!
Sign up to our newsletter by clicking here!
http://wp.freedomofcreation.co.uk/howtokillanhour/wp-content/uploads/sites/65/2018/02/Powerbeats-3.jpg
1125
1500
billywright
http://wp.freedomofcreation.co.uk/howtokillanhour/wp-content/uploads/sites/65/2017/09/htkah-web-logo-2017.png
billywright
2018-02-08 00:00:02
2018-02-06 17:33:44
Powerbeats 3 - Your new Gym ear-phones?