First of all, Disney+ is amazing! So, the moment we've all been waiting for his finally here! Disney+ has launched featuring a variety of feature length films, documentaries live action and animated series and short form content! Furthermore we also get to watch Disney's incredible library of film and television content. Hint: It's ALOT of content! So get watching!
So, Disney+ is available in the UK, Ireland, France, Germany, Italy, Spain, Austria, and Switzerland on March 24th, priced at £5.99/€6.99/CHF9.9 per month. While it's £59.99/€69.99/CHF99 for an annual subscription.
While, if you're not in those markets including Belgium, the Nordics and Portugal. Furthermore, there is no need to worry it's said to follow up in summer 2020!
What's available on Disney+
There's so much available such as:
Disney+ The Past, Present, and Future of Storytelling
We're able to watch a lot of content from Disney, Pixar, Marvel, Star Wars, National Geographic, and more! You'll get to watch content from Disney's iconic brands, with a lot of different genres, it's not just Kids stuff! Including Live Action, Animated Series & Shorts, Documentaries & Unscripted Series, and Original Films.
Disney+ A Best-in-Class Experience, Available Anywhere, Anytime
With Disney+ you can have 4 different screens playing at one time, download shows on up to 10 different devices. Furthermore have personalised recommendations and have up to 7 different profiles! Are you a parent? Set up a Kids Profile which hides age-appropriate content!
It's available on a bunch of different TV Devices such as game consoles, streaming media players and Smart TV's. If you're in the UK you can get it on Sky + too!
Disney+
There's over 500 films, 350 series and 26 excluisve Disney+ originals available at launch. Including season 1-30 of the Simpsons (that's over 600 episodes!) Season 31 begins in November 2020!
Some Disney+ Content available at launch:
Documentary
Free Solo (Oscar Winning Documentary)
Marvel
Avengers: Endgame
Captain Marvel
Black Panther
Guardians Of The Galaxy
Marvel's Agents of S.H.I.E.L.D (Marvel Series)
Marvel's Runaways (Marvel Series)
Star Wars
Episodes 1 – 8. The Rise of the Skywalker will appear at a later date
Star Wars: The Clone Wars
The Mandalorian (Original)
Pixar
Toy Story 4
Forky Asks A Question (Original)
Finding Dory
Lamp Life (Original Short)
Pixar in Real Life (Original Short) – a live-action series bringing iconic characters and moments from Pixar films into the real world.
Nat Geo
Jane (Nat Geo Documentary)
Science Fair (Nat Geo Docmentary)
Into the Okavango (Nat Geo Docmentary)
One Strange Rock (Nat Geo Series)
Disney Vault
Cinderella
Sword In the Stone
Little Mermaid
Frozen
Lion King (2019)
Classics Tv Series
Phineas and Ferb
Hannah Montana Series
Ducktales
Classic Movies
Mrs Doubtfire
Home Alone
Ice Age
Sister Act
Avatar
Originals
High School Musical: The Musical: The Series (Originals)
The World According To Jeff Goldblum (Nat Geo Originals)
Lady and the Tramp (Originals)
The Imagineering Story (Originals)
Mandalorian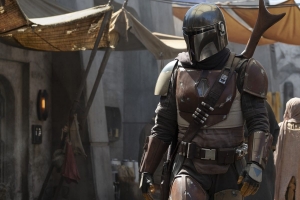 After the stories of Jango and Boba Fett, a new story emerges. "The Mandalorian" is set after the fall of the Empire and before the emergence of the First Order. We follow the travails of a lone gunfighter in the outer reaches of the galaxy far from the authority of the New Republic.
Lady and the Tramp – Disney+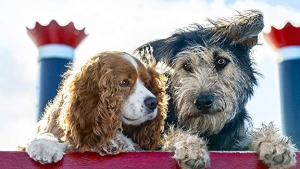 In Disney+'s "Lady and the Tramp," a timeless re-telling of the 1955 animated classic, a pampered house dog and a tough but lovable stray embark on an unexpected adventure and, despite their differences, grow closer and come to understand the value of home.
Re-Telling
In Disney+'s "Lady and the Tramp," a timeless re-telling of the 1955 animated classic, a pampered house dog and a tough yet lovable stray embark on an unexpected adventure and, despite their differences, grow closer and come to understand the value of home. Life is good for Lady, an overachieving American Cocker Spaniel who resides in an upscale suburban neighbourhood.
Her owners, Jim Dear and Darling, spoil her daily and her neighbours, Jock, an outspoken Scottish Terrier and Trusty, a world-weary Bloodhound, are always within barking distance. Yet when a baby enters the picture, Lady is no longer the centre of attention, and the arrival of cat-loving Aunt Sarah only complicates matters.
Danger
Lady soon finds herself alone on the streets in an unwelcoming part of town. Fortunately, Tramp steps in, and the streetwise mongrel is quick to teach her the ways of the world. Before long, the prim and proper pure bred and the fast- talking mutt are partaking in moonlight strolls in the park and romantic spaghetti dinners by candlelight.
Tramp savours the independence of a world without leashes or fences alongside his roguish friends Peg and Bull, yet Lady misses the comfort and safety of a family, and soon both must decide where – and with whom – they belong.
High School Musical The Series – Disney+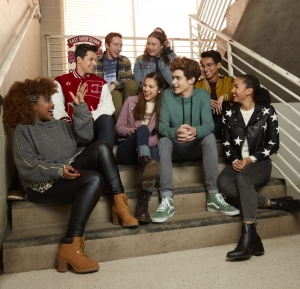 It's the start of something new for High School Musical. The successful franchise that includes a trio of internationally popular movies and best-selling soundtracks is back with "High School Musical: The Musical: The Series," a brand new, song-filled, 10-episode scripted series for Disney+.
Inventive
This inventive show follows a group of students who are counting down the days until they get to perform in their school's first-ever production of, yes, High School Musical: The Musical. An updated twist on the classic Disney Channel 2006 film, the series will feature plenty of meta references to the High School Musical franchise itself, and is shot with hand-held cameras to provide a fresh, documentary-style feel.
Music
Naturally, there will also be new songs in every episode—many of them sung live by a cast of real-life teenagers—as well as reimagined versions of tunes from the original movies. And just like in the film that inspired it all, "High School Musical: The Musical: The Series" will be filled with budding romances, faltering friendships and harsh rivalries, leaving the lives of this new crop of East High students changed forever as they experience the transformative power that only high school theatre can provide.
The new student body includes Ricky (Joshua Bassett), a charismatic teen auditioning for the musical so he can win back the heart of ex-girlfriend Nini (Olivia Rodrigo), who has just returned from summer theatre camp with a new boyfriend—and the same old insecurities that keep her from owning the spotlight; Miss Jenn (Kate Reinders), East High's supremely spirited drama teacher, who is convinced that musicals can be lifesavers; Gina (Sofia Wylie) a transfer student.
Diehard theatre kid with plenty of secrets; E.J. (Matt Cornett), Nini's new beau from camp, who sees life as a competition and Ricky as his number-one foe. Kourtney (Dara Reneé), Nini's best friend.
A fashionista equally obsessed with makeup tutorials and feminism; Ashlyn (Julia Lester), E.J.'s cousin and an aspiring songwriter, Carlos (Frankie A. Rodriguez), the student choreographer who has already memorized his Tony Awards speech; Big Red (Larry Saperstein), Ricky's best friend, a dude who can best be described as a spiritual descendant of Bill and Ted; and Mr. Mazzara (Mark St. Cyr), East High's by-the-book S.T.E.M. teacher.
Forky asks a Question – Pixar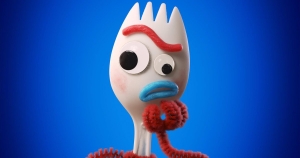 Forky, from Disney and Pixar's "Toy Story 4," is a craft project created from trash, so he has important questions about how the world works, such as: What is love? What is time? And of course, the deepest question of all, What is cheese? He explores all of these questions and more in a collection of 10 shorts called "Forky Asks A Question," exclusively on Disney+.
The World According to Jeff Goldblum – Nat Geo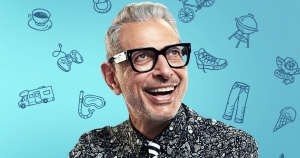 When you explore the ordinary, you might just discover the extraordinary!
In "The World According to Jeff Goldblum," Jeff Goldblum takes us on an entertaining, insightful and playful ride. In each episode of this 12-part series, he pulls on the thread of a deceptively familiar object to unravel a world of astonishing connections, fascinating science and history. From sneakers, ice cream, coffee and cosmetics to everything in between, Jeff uncovers how even the simplest things have incredible, sometimes whimsical back stories. Through the prism of Jeff's curious and witty mind, nothing is as it seems. These 'modern marvels' are so commonplace; we take them for granted… but Jeff doesn't.
In each episode, Jeff has fun, insightful encounters with people intimately connected with the featured subject, all who are united by their shared appreciated for that item.
Encounters
As Jeff's journey of discovery unfolds, he will meet the following:
Innovators and Makers – from world-famous industry giants to pioneering mavericks
and scientists, these are the people who have transformed the object into a cultural force and are seeking to push its boundaries ever further.
Passionate Obsessives – from intrepid treasure hunters to internet superstars, these people have taken their love of the object to a whole new level – and who better to soak up their infectious enthusiasm than Jeff?
Subcultures – from guardians of ancient traditions to communities finding strength through unity, these people have a connection to the subject that's far from obvious at first glance – yet with the help of Jeff's lateral mind, we open doors to hidden worlds and new perspectives.
Discovery
So, over the course of the episode, Jeff discovers the following:
The How – the fascinating story behind each item and how it's made;
The Now – the incredible ways the item has become part of our lives; and
The Why – the surprising secrets behind the item's success and what its future holds.
While episodes include Sneakers, Ice Cream, Tattoos, Denim, BBQ, Gaming, Bikes, RVs, Coffee, Pools, Cosmetics and Jewellery.
Encore! – Disney+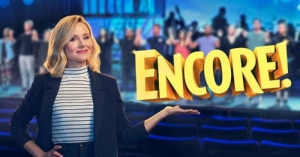 Performing in her first high school musical was a life-changing experience for Kristen Bell. The rush of being onstage combined with the camaraderie with fellow cast mates sticks with her to this day. Now she's sharing this passion from her youth with audiences in the new series "Encore!" on Disney+.
Weekly
Every week, Bell reunites casts from across the country who performed in their high school musical 10, 20, even 40 years earlier and gives them the chance to perform together one more time! Explains the actress, "I wanted to produce Encore! to help others re-live their days on stage and rediscover the distinct bonding that only happens in high school."
Alumni
The alumni reprise their roles in such classic musicals as "Annie," "Grease," "The Sound of Music," "Beauty and the Beast" and more. They also get plenty of instruction from a revolving team of Broadway professionals. As the actors work hard to get their groove back, they also reflect on who they were then and now, acknowledging missteps of their youth and ultimately rediscovering cherished friendships and relationships from years past.
"Our show is about converging past dreams with present circumstances," says Bell, "I hope viewers can laugh and see themselves among the sheriff, kindergarten teacher, wedding planner and the rest of their former classmates as they tackle these iconic musicals."
Diary of A Future President – Disney+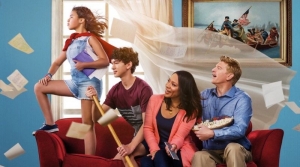 In the new Disney+ series "Diary of a Future President," we see the origin story of a future leader.
Told using the narration of 12-year-old Cuban American girl Elena's diary, this new family comedy follows her journey through the ups and downs of middle school, which set her on the path to becoming the president of the United States. "Diary of a Future President" was inspired by creator Ilana Peña's (Crazy Ex-Girlfriend) childhood and is produced by Gina Rodriguez's (Jane the Virgin) I Can and I Will Productions. Rodriguez directed the first episode and guest stars as grown-up Elena.
Marvel Hero Product – Marvel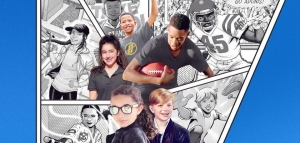 While, in life, it doesn't take wearing a suit of iron, carrying a mythical hammer or swinging from spider webs to be a real hero. Sometimes the person who can make a positive difference in the world is the person who simply sees a problem and has the passion to find a creative solution. And in "Marvel's Hero Project," the new Disney+ series, those people are kids.
Such as the girl who helps loved ones with Alzheimer's make connections through puzzles or a boy who grows an urban garden to feed the hungry, despite his own family's financial hardships.
Non Scripted
So this is the first non-scripted reality series from Marvel Entertainment takes an up close and personal look at the lives of twenty amazing kids from across the country. Each of whom is doing remarkable things to help his or her community.
Each week, Marvel surprises these young heroes, who have dedicated themselves to performing selfless acts of bravery, kindness and betterment, by welcoming them into "Marvel's Hero Project,". Furthermore, inspiring viewers of all ages.
Disney's Togo – Disney+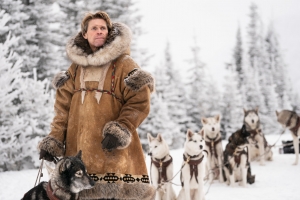 From Disney+, "Togo" is the untold true story set in the winter of 1925 that takes you across the treacherous terrain of the Alaskan tundra for an exhilarating and uplifting adventure that will test the strength, courage and determination of one man, Leonhard Seppala, and his lead sled dog, Togo.
True Story
So, from Disney+, "Togo" is the untold true story set in the winter of 1925 that takes you across the treacherous terrain of the Alaskan tundra for an exhilarating and uplifting adventure that will test the strength, courage and determination of one man, Leonhard Seppala (William Dafoe), and his lead sled dog, Togo.
Epidemic
When a deadly epidemic strikes the town of Nome, Alaska, and the only cure is more than 600 miles away, the town looks to champion dogsled trainer Leonhard Seppala (Willem Dafoe) to help transport an antitoxin serum. Seppala turns to Togo, an unassuming, undersized and aging Siberian husky, to be his lead. His wife (Julianne Nicholson) has championed Togo since his days as a mischievous puppy who could dig himself out of any situation—literally and figuratively—and Seppala, having observed Togo's loyalty and tenacious spirit, knows Togo offers his only chance of surviving this mission.
Not afraid
Undaunted by the massive storm heading their way or his wife's urging him not to go, Seppala and Togo set out on the deadliest
leg of what becomes a larger relay involving multiple mushers and gale-force winds that send the wind chill to -70 degrees F with little to no visibility.
It is a harrowing journey on which Togo saves Seppala from certain death, causing the veteran musher to grasp the depth and intensity of his feelings for his lead dog, even as he risks running him to his death. They complete the task in time with Togo going down in history as one of the greatest sled dogs ever, yet it is this unbreakable bond between man and dog which is the ultimate prize—and which truly saves Seppala.
The Imagineering Story – Disney+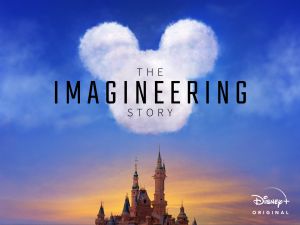 Behind the magic of every Disney theme park lay mud, sweat and fears. Creating happiness is hard work. For nearly seventy years, a unique blend of artists and engineers have cultivated an impossible notion from the mind of one man, Walt Disney, into a global phenomenon that touches the hearts of millions. These designers are called – Imagineers.
Incredible Access
Given unprecedented access, Academy-Award nominated filmmaker, Leslie Iwerks, leads the viewer on a journey behind the curtains of Walt Disney Imagineering, the little-known design and development centre of The Walt Disney Company, to discover what it takes to create, design and build twelve Disney theme parks around the world.
The Story of Walt
The story of Walt Disney has been told. Also, the story of animation has been told. Yet the story of Imagineering lies deep within the essence of Disney, starting with its founder, Walt himself. This six-hour series chronicles its history – an organization best described as equal parts artist studio, design centre, think tank and innovation laboratory. This is where an eclectic group of creative people bring ideas to life. While, they're responsible for making make believe believable inside the Happiest Places on Earth.
Behind the scenes
People are connected to the Imagineers through their work, and yet, they remain a mystery. Three narrative threads intertwine through the decades – the spirit of the designers, the skill of the craft, and the drama of the theme park business. The viewer goes behind the scenes to witness the creation of Disneyland and every subsequent theme park, from Epcot and Disney's Animal Kingdom to the parks in Tokyo, Paris and Shanghai.
Trials and Tribulations
The viewer sees the trials and tribulations as well as the joys and successes. Behind the making of classic attractions – from Pirates of the Caribbean and Haunted Mansion. To new favourites like Cars Land and Star Wars: Galaxy's Edge. From the words of the designers themselves and through never-before-seen archival footage. The viewer discovers who made these places and why.
Guests sense that these places and these attractions grow from the heart of someone. Yet this isn't a corporate product put out there. Imagineers pour their hearts out there for guests to walk through and experience. While, these projects do change the world. As they are places of acceptance, reassurance and optimism during troubling times.
The Process
Conceptually, Imagineering appears a similar place as it did under Walt. Very few companies have that creative DNA of continuity. The process has changed, the people have changed. Yet the fundamentals of who they are remains. Today's Imagineers stand on the shoulders of those who came before. The keys to their future success lie in the culmination of nearly seventy years of lessons learned – tribal knowledge passed down through the generations. Once a spark of inspiration in Walt Disney's mind, while now the sun never sets on a Disney Park somewhere in the world.
Timmy – Failure – Mistakes were made – Disney+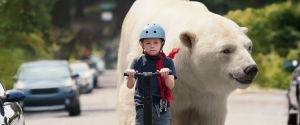 Directed by award-winning filmmaker Tom McCarthy, "Timmy Failure: Mistakes Were Made," based on the best-selling book of the same name. Follows the hilarious exploits of our quirky, deadpan hero, Timmy Failure. Who, along with his 1,500-pound polar bear partner Total, operates Total Failure Inc, a Portland detective agency.
Directed by award-winning filmmaker Tom McCarthy, Disney+'s "Timmy Failure: Mistakes Were Made,". Based on the best-selling book of the same name, follows the hilarious exploits of our quirky, deadpan hero, Timmy Failure. Along with his 1,500-pound polar bear partner Total, operates Total Failure Inc., a Portland detective agency.
Oddball
An elementary school oddball, the clueless yet confident Timmy (Winslow Fegley) must navigate the world of adults around him. Including his overburdened mother (Ophelia Lovibond) as well as her well-meaning boyfriend (Kyle Bornheimer). Also his teacher/nemesis (Wallace Shawn)! Also his school-mandated guidance counselor (Craig Robinson), all in his quest to become the best detective in the world.
So, Keep up to date with everything How To Kill An Hour by signing up to our newsletter by clicking here!
Also, Let us know what you think of the show by clicking here!
Firstly, Click here to subscribe to our YouTube Channel! As you'll get to see more amazing ways to kill time!
While you're there, follow us on Twitch by clicking here!
http://wp.freedomhost.uk/howtokillanhour/wp-content/uploads/sites/65/2020/03/Disney.jpg
1361
2420
billywright
http://wp.freedomofcreation.co.uk/howtokillanhour/wp-content/uploads/sites/65/2017/09/htkah-web-logo-2017.png
billywright
2020-03-24 01:03:34
2020-03-24 13:24:42
Disney+ Launch Day! All you need to know….