We sit at a desk on an average day up to 19.5hrs. That's just an average day too! This seems like a lot, but when you break it up, it shows how easy time can add up! All this time you're usually sitting down too! The Vari can help with this!
This is how an average day looks like for the average worker:
1.5 Hours Sat commuting via Car, Train or Bus.
8 Hours Sat in the office chair.
2 Hours Sat eating dinner and watching TV after work.
8 hours Laying Down Sleeping,
As you can see it can seem quite sedentary. Leaving most of us with only 4.5hrs each day of potential movement. This isn't great for your health! Your working day is often strict and structured in routine. Therefore the only way to gain movement is through changing work habits.
You could change meetings to be held standing only. This means it'll be quicker and you'll feel more focused due to increased blood flow. Amplified circulation to your brain will make you feel sharper!
Another easy change would be to incorporate standing desks. Rotating time between sitting and standing all throughout your working day. Standing for 4hrs per day has a number of benefits such as burning 50 calories extra per hour. Consequently this equates to 200 per day or 1,000 per week. Which is 48,000 calories per year! (48 wk's per year)
48,000 calories = running 18.71 marathons.
Using a standing desk has many more benefits including:
Lowering the chance of cardiovascular disease.
Reducing and preventing lower back pain.
Improving productivity by 48%.
Reducing blood sugar levels by up to 43% after lunch.
Vari
Vari are at the top of their game, with a choice of desks for every set-up. Such as sit-stand converters such as the Pro Plus 30, 36 and 48.
What is a sit-stand converter, I hear you ask. Well it's simply a device that sits atop of your existing desk and will make a regular desk a standing desk. Simple! No need to buy big expensive standing desks when you can already use your own. Now you have no excuses!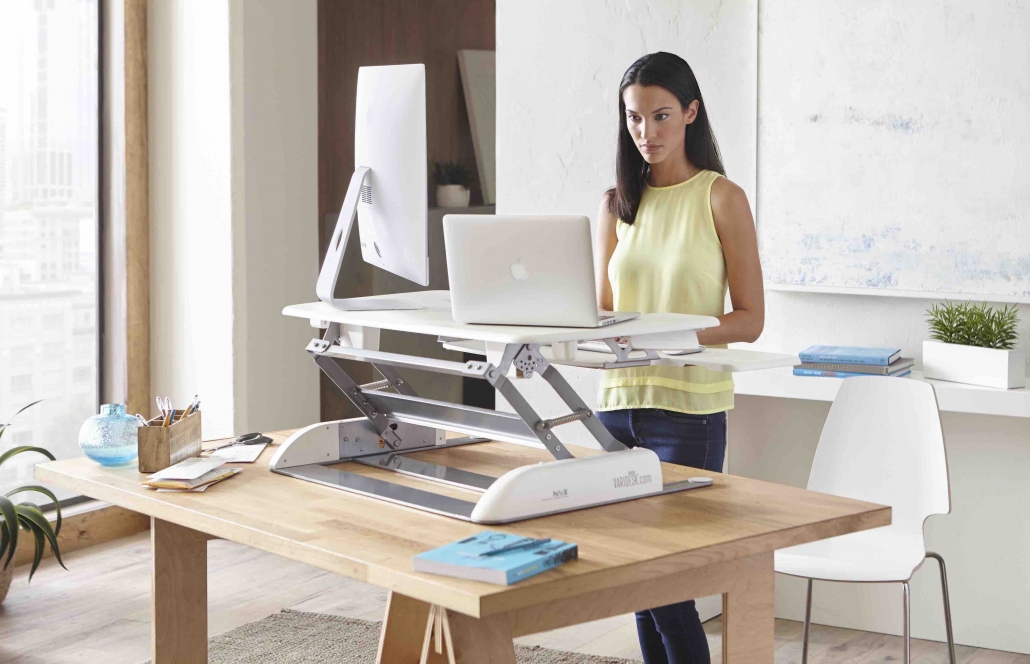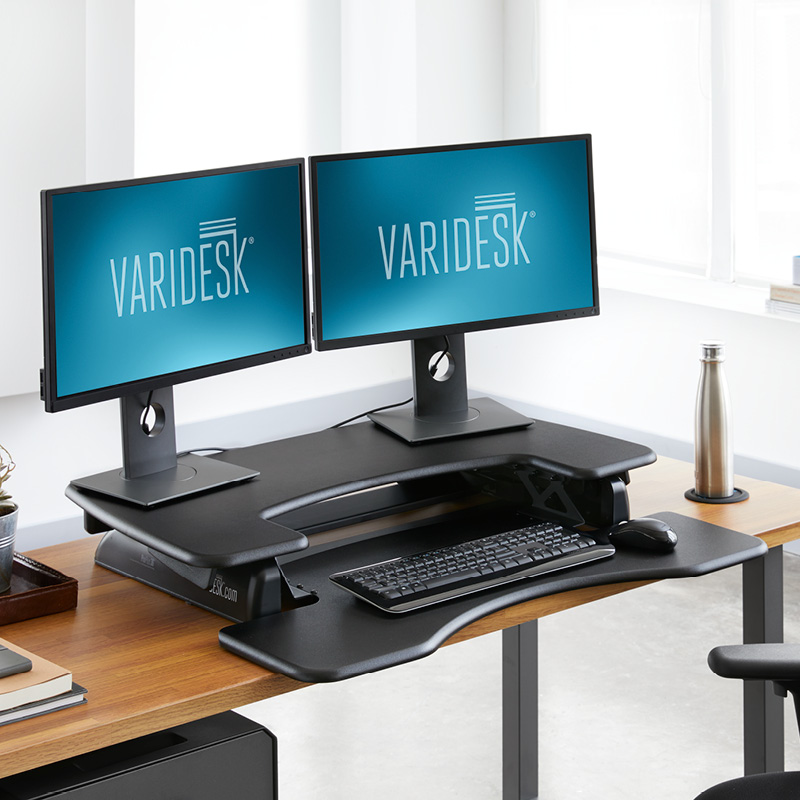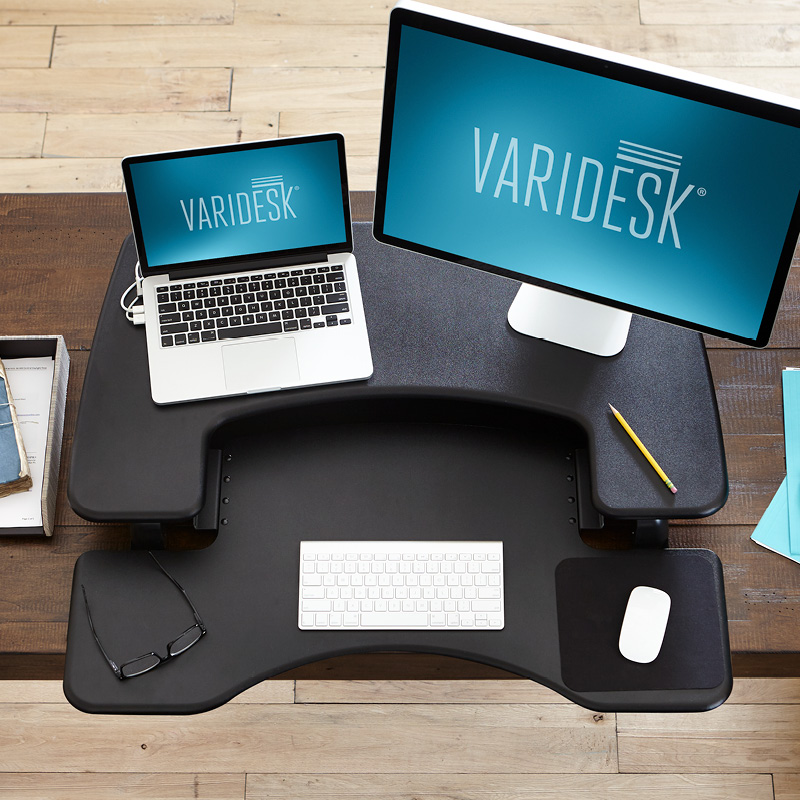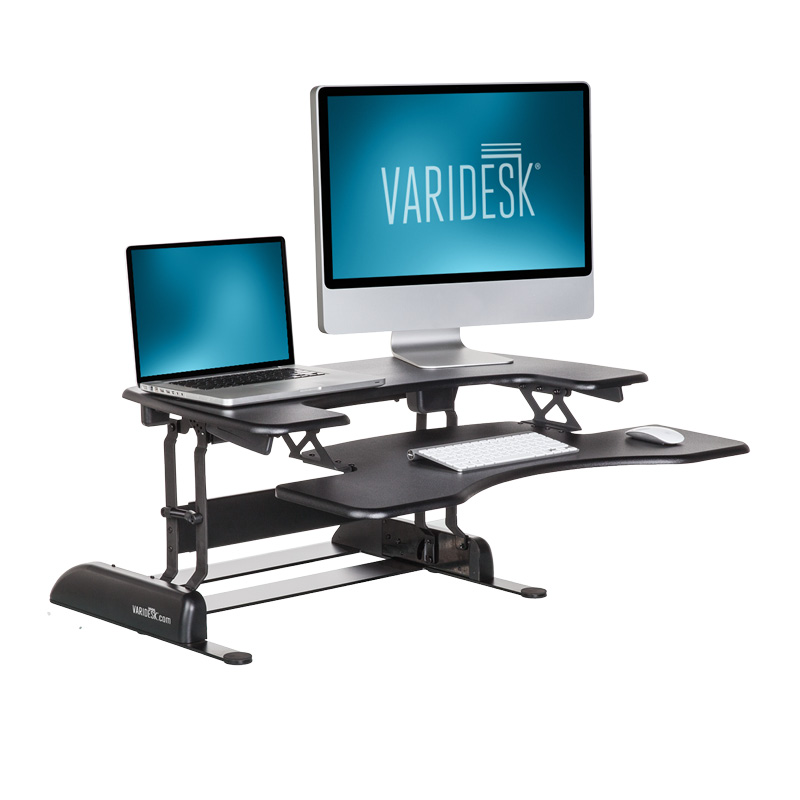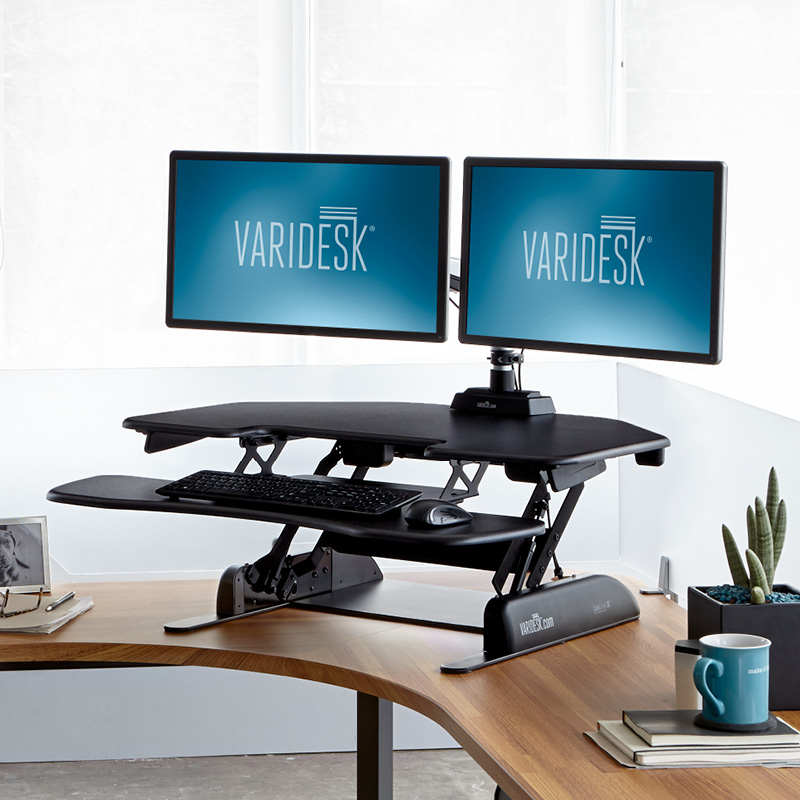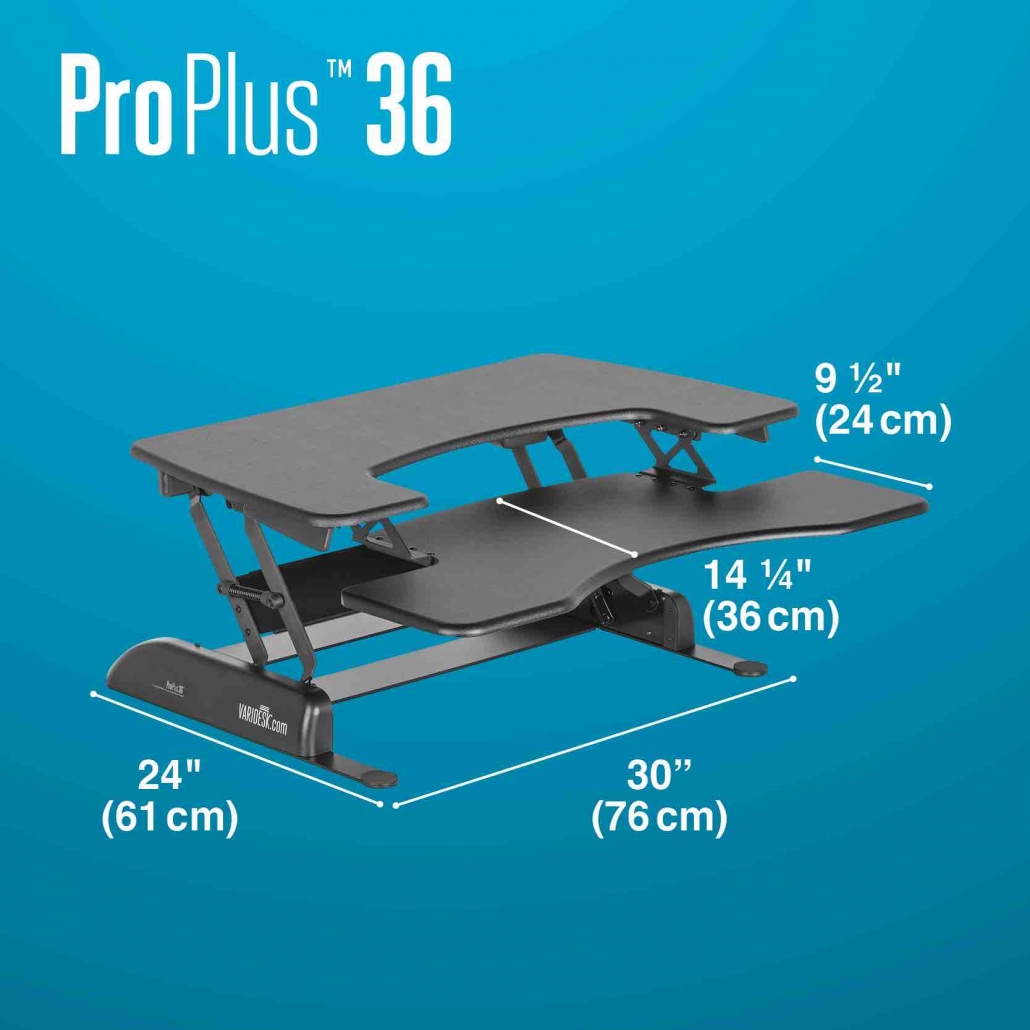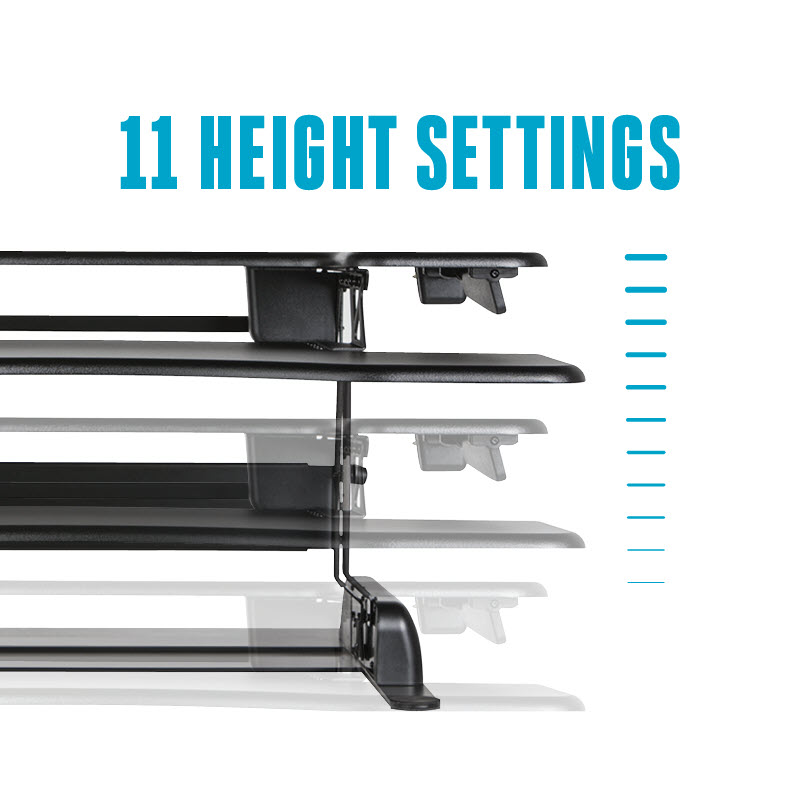 The Vari Pro Plus 30, 36 & 48 range from £275 to £425 by clicking here!
No space because you're in a corner? No Problem!
Vari also offer corner desks, such as the Cube Corner 36.  Again just simply sit atop of your current desk. Then you'll have a standing desk!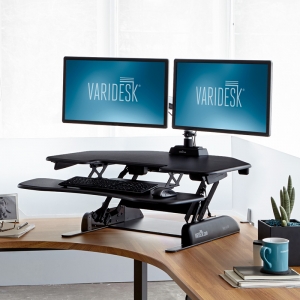 The Cube Corner 36 costs £425 is available by clicking here!
Keep up to date with everything How To Kill An Hour by signing up to our newsletter by clicking here!
Let us know what you think of the show by clicking here!
Click here to subscribe to our YouTube Channel to see more amazing ways to kill time!
Follow us on Twitch by clicking here!
http://wp.freedomofcreation.co.uk/howtokillanhour/wp-content/uploads/sites/65/2019/07/Untitled-1.jpg
820
1660
billywright
http://wp.freedomofcreation.co.uk/howtokillanhour/wp-content/uploads/sites/65/2017/09/htkah-web-logo-2017.png
billywright
2019-07-08 00:00:58
2021-04-13 12:55:18
Vari Pro Plus 36 – To Benefit Don't Sit!