Posts
http://wp.freedomofcreation.co.uk/howtokillanhour/wp-content/uploads/sites/65/2020/08/370-WEB.jpg
1000
1000
billywright
http://wp.freedomofcreation.co.uk/howtokillanhour/wp-content/uploads/sites/65/2017/09/htkah-web-logo-2017.png
billywright
2020-08-04 22:24:13
2020-08-06 11:48:15
Episode 370 Star Trek: Lower Decks w/Mike McMahan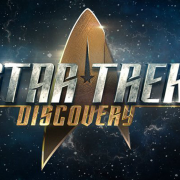 Star Trek Discovery is a tv show that's set 10 years before the events of the Star Trek original series that was on television sets back in the day! The show sees the united Klingon waging war with the United Federation of planets, involving the crew of the USS Discovery.
The show was originally created by Bryan Fuller and Alex Kurtzman for CBS All Access before being picked up by Netflix. It's the first Star Trek TV show since the most recent showing Star Trek: Enterprise which concluded in 2005. The plot follows an entirely different timeline than that of the famous feature films that have hit cinemas recently.
While Season 1 is available to watch right now, a second season was agreed and ordered in October 2017. Which is said to come to fruition on our screens January 2019.
---
If that tickles your fancy Season 2 is on the way:
It certainly looks like a lot of fun and we cannot wait to check it out ourselves! We love a Sci-Fi here at How To Kill An Hour. Therefore we will be binging on Season 1 in preparation for the second season! We can't be left behind!
(Mobile Viewers) Download Netflix here: Apple / Android (Then click on the link below or search for Star Trek Discovery within the app)
(Desktop Viewers) Watch Star Trek Discovery here!
http://wp.freedomofcreation.co.uk/howtokillanhour/wp-content/uploads/sites/65/2018/07/Star-Trek-Discovery.png
656
1100
billywright
http://wp.freedomofcreation.co.uk/howtokillanhour/wp-content/uploads/sites/65/2017/09/htkah-web-logo-2017.png
billywright
2018-08-01 13:29:55
2018-08-23 09:44:45
Star Trek Discovery: A new Tv Show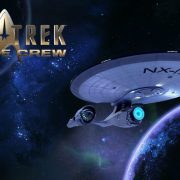 Star Trek Bridge Crew
Star Trek Bridge Crew: become a Trekkie for hours on end! Just don't fall off your chair. (Yes, it is that immersive!)
Firstly, it is to be said that Star Trek Bridge Crew is a game designed predominantly for the PSVR and takes you aboard the USS Aegis. As well as being built from the ground up for VR, it is also designed to play with friends. The game (whilst can be played with AI) is best played with a group of friends. Form a crew of four to serve in the roles of Captain, Helm, Tactical and Engineer and complete a range of tasks in the universe. From saving other space travelling humans, hacking enemy shields to targeting vulnerable ship systems, there's always something to do when aboard USS Aegis.
Most of all, the game is stunningly beautiful as well! Simply at the press of a button, you'll be able to look at the incredible galaxy in glorious HD 360 degree virtual reality. It's so immersive you may even forget you got a mission to complete! The game isn't for those looking for hard hitting, fast paced action though. It's designed to be played sat down at a slow pace, it's a thinkers game. Teamwork and great communication is required to make the best out of Star Trek Bridge Crew. Each player and their decisions in game are vital to the success as a team within each mission.
Non VR Mode
However, recently, the game has been updated to allow users to play this incredible game without the use of the PSVR. However, we do advise those that do have a PSVR headset to use it! As, it is one of the best games we have played with the Playstation VR. It really is immersive, you feel like you're aboard the USS Aegis. So, for all the Trekkie's out there, this game is definitely one you want to check out. For all the non-Trekkies, you still need to check this game out!
To purchase Star Trek Bridge Crew on PS4 please click here!
http://wp.freedomofcreation.co.uk/howtokillanhour/wp-content/uploads/sites/65/2018/01/star-trek-bridge-crew-title-image-1200x674-mwktt73k1lfddc2lx8xsnl982npqo5quq1kgui4das.jpg
674
1200
billywright
http://wp.freedomofcreation.co.uk/howtokillanhour/wp-content/uploads/sites/65/2017/09/htkah-web-logo-2017.png
billywright
2018-05-28 00:00:52
2018-05-23 19:32:40
Star Trek Bridge Crew