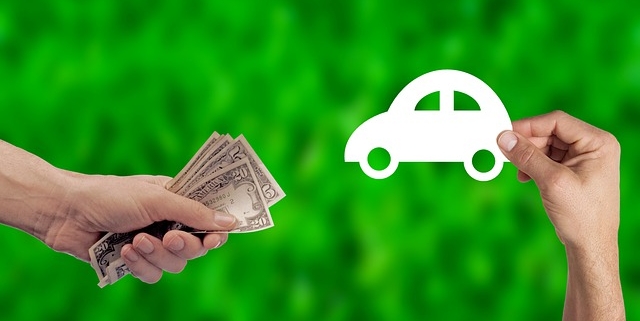 Everything has been a bit weird recently because of the pandemic, and that includes buying a car! After all, we haven't been able to head to the dealership and get a test drive for a while. The good news is that things are (cautiously) beginning to get back to normal, something that means it's a great time for folks that are considering investing in a new vehicle. However, before you make this momentous decision, be sure to carefully consider the factors below. 
Do remember that the pandemic can have both positive and negative influences 
Yes, the pandemic has made viewing, testing driving, and finding the perfect car difficult. Indeed, some dealerships have had to close down completely over lockdown. However, many have some robust systems in place that will allow you to visit and take a peek at the vehicles they have on offer. Some are even offering to deliver your car directly to your home after it has been thoroughly cleaned and disinfected that is! 
Despite the challenges for car lovers during the pandemic, there are some upsides to consider as well. One of the most important of these is that the dip in car sales means getting a better deal for either a used or new vehicle is much more likely. Indeed, if you have the knack for negotiation you can save yourself a considerable amount of money right now. 
Don't forget to check the tech specs
In 2021 tech is everywhere, and our vehicles are no exception to this rule. Of course, this means that it's vital to research and thoroughly check the tech of any car we are thinking about buying. In particular, making sure diagnostics have been run on any electrical and tech systems is crucial. After all, you don't want to end up with a car that won't switch on, connect to your smartphone, or that has problems running your GPS. 
Diagnostics are also important when it comes to the safety features in your vehicles such as ABS, collision warning, and detection, and automatic crash alert system all have a technological element,  and this needs to be correctly functioning if you are to benefit from them. 
Do make smart financial decisions 
While it may be possible to get a good deal on the car you want because of the pandemic, it's still likely to be a pretty significant investment. What this means is it's crucial that you are up to date on the financial options 2021 has to provide. 
For example, it may make more sense to choose a new car on PCP than to buy it outright. However, if you are opting for a used vehicle, choosing to part exchange can help you significantly reduce the costs involved, Something that will allow you to get the car you want without breaking the bank. 
Don't forget a warranty 
Whether you choose to buy new or used, finance, PCP, or even outright, opting for a warranty is one of the best things you can do in 2021. This is because, if an accident or fault does occur the parts, labor and repairs will be covered, and you won't need to worry about finding the money to pay for them on top of the cost of the car. 
http://wp.freedomofcreation.co.uk/howtokillanhour/wp-content/uploads/sites/65/2021/06/Buying-a-car-in-2021-how-to-kill-an-hour.jpg
427
640
marcusbronzy
http://wp.freedomofcreation.co.uk/howtokillanhour/wp-content/uploads/sites/65/2017/09/htkah-web-logo-2017.png
marcusbronzy
2021-06-25 08:50:09
2021-06-25 08:51:15
Buying A Car In 2021: A Primer