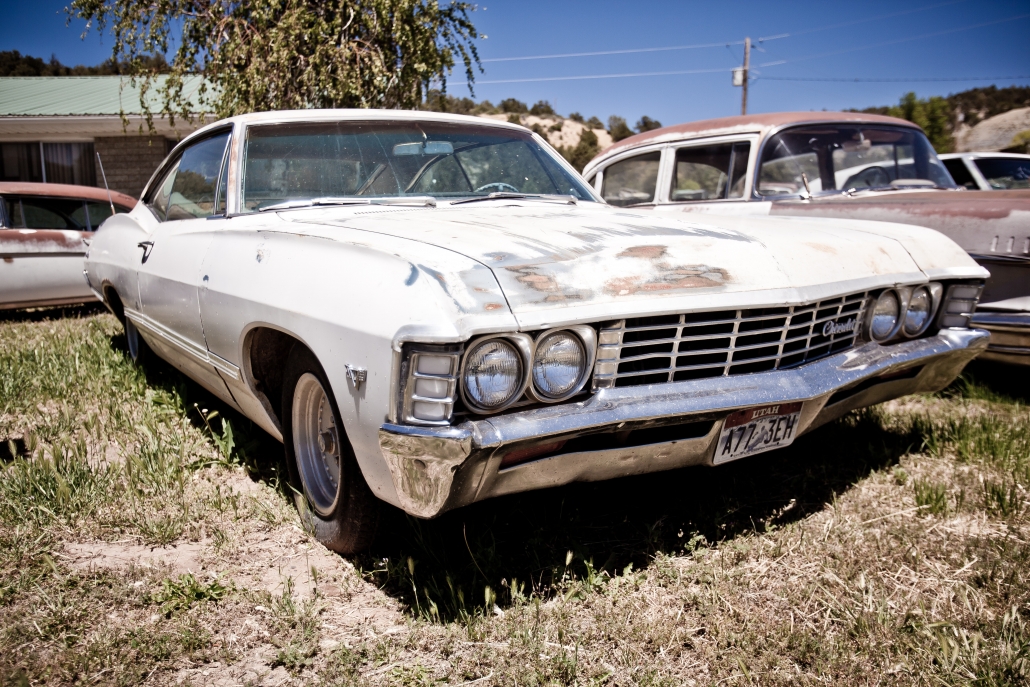 For pretty much everyone nowadays, owning and driving a car seems to be more of a necessity than just a nice luxury to have. With the number of people that own them, you could miss out on a bunch of different things in life if you are without one. If you don't have a car, it seems that you're in the minority.
As for car owners, we all want to be sitting in the most comfortable and most convenient place possible for when we're behind the wheel. Thankfully, we don't have to settle for the bare minimum all of the time when it comes to this – we can add, remove, customize and modify an awful lot of things with our motors – with help from professionals or even with our own work. As we said, there are absolutely loads of things that can be done, but let's take a look at a few.    
Paint Job
If you're not exactly digging the current color scheme of your ride, then you can head on down to a paint shop and have a little talk with the guys and gals there about what might be the best course of action for you. When you get your car sprayed a new colour, you get to choose a bunch of different styles. If you want the entire car done, then, of course, that's possible. You can also have different areas of the car painted – for example, if you only want the hood or trunk to be changed, then that's possible, too. If you want to add anything like flames or stripes, then that's something the pros could do for you, also.  
Seats
When changing up your interior, there are a whole host of different things you can do. One of the most significant changes you can make is to switch up the seats – you're going to have your backside on them for a long time, after all. You can buy custom seat covers that will make things a little more comfortable or you can go all out and get them replaced entirely.
Engine
If you want to upgrade your car's performance, then you can do so in a multitude of ways. A good way to get it performing better would be to improve the engine. There are a few modifications that a mechanic can sort out for you, like adding an air filter or a supercharger. They can also replace the entire engine for a few bucks.     
Suspension
The suspension keeps the car running as smooth as can be. It's the middle-man between the wheels and the driver. A good suspension will absorb any shocks or any bumps that you're likely to encounter, so if you're feeling as though you're driving in quite a rough motor, then you can head down to the shop and have a talk about upgrading the suspension.  
Number Plate
It's a fairly low-key change relative to the paint and the interior, but if you wanted to add a little bit of extra personalization to your car, you could change up with number plate. As long as it's not offensive or anything like that, then you can have whatever you like. If you don't know exactly how to remove and replace a number plate, then you can click here and follow the instructions to figure it all out. Some people might see it as a silly little option to have, but many enjoy them, so it's worth a think.   For great place to get a custom number plate, visit here.
Exhaust
Upgrading your exhaust might be something that you'd like to think about. The exhaust helps with the engine flow, so the better the exhaust, the higher your car is going to perform. Again, this will be something that you will let professionals mull over. While it'll improve your car's performance, people also like to have a big fat exhaust to enhance aesthetics.
Gearstick
Another low-key modification to the look of the car. If you're not overly bothered with something as small as this, then perhaps you won't even think about it. But there are a lot of people out there that want this customized as they're going to have their hands on it a lot.  
Steering Wheel
You can change up your steering wheel if you want to. It's another part of the car that you're going to have your hands on a lot of the time, so why not think about making it perfect for you. You can have it completely switched to something better for you, or you could add covers to it.  
http://wp.freedomofcreation.co.uk/howtokillanhour/wp-content/uploads/sites/65/2019/04/Classic-Car-How-To-Kill-An-Hour.jpg
3744
5616
marcusbronzy
http://wp.freedomofcreation.co.uk/howtokillanhour/wp-content/uploads/sites/65/2017/09/htkah-web-logo-2017.png
marcusbronzy
2019-04-19 10:43:49
2021-05-20 11:36:25
8 Awesome Customizations And Modifications For Your Ride