We got to test drive the elegant Bentley Flying Spur. The quintessential luxury sedan. It has incredible craftsmanship with a very modern and contemporary design. Delivering the ultimate driver and passenger experience. While the Flying Spur also has a special engine. As it has a phenomenal 6L W12 engine or it can also come in a dynamic 4L V8 engine. So you can expect performance like no other in it's class.
Flying Spur Design
The design of the Bentley Flying Spur is something that exudes road presence. It has sleek lines and a wonderful sculpted form which is finished with eye catching details. If you choose the 6L W12 engine your car will have 21″ twin ten spoke bright painted wheels. The option to add an illuminated electronically-deployed flying B mascot. While if you choose the 4L V8 engine you will be able to have the Quad Oval Tailpipes to match the gleaming V8 badging. While both options the gloss painted brake callipers can be chosen in either black as standard or the optional bright red.
Flying Spur Interior
Inside there is a ring of Crown Cut Walnut veneer as standard. The warm grain runs seamlessly from the fascia into the doors. Giving you a wonderful sense of space. There is hand stitched leather seats featuring the unique twin flute design. The cabin is filled with handcrafted details such as the sculpted air vents which are in the shape of the Bentley B. There is also a wide floating console which runs through the centre of the car. All the way from the dashboard to the armchair style rear seats.
Performance
There is incredible performance. With the powerful 6L twin-turbo charged W12 engine which is iconic for the Bentley. While the other is a race-track proven 4L twin-turbocharged V8. Complete with the V8 Roar!
Power
So, the 5L W12 engine can move the Bentley Flying Spur from 0 to 60 in 3.7 seconds. A performance not heard of in a luxury sedan before. While the 4L V8 engine is a lighter car. While slightly less powerful, its reduced weight benefits the car. Both in agility and acceleration. There is a top speed of 198mph and can go from 0 to 60mph in 4 seconds. The V8 exhaust gives the smaller engined car some character.
Control
There are 4 driving modes, all available at the turn of a dial. Choose from Comfort, Sport, Bentley and Custom. Sport mode maximises dynamic response, while Comfort mode ensures luxurious cruising, even on bumpy city streets. Bentley mode offers the perfect balance between the two and Custom allows you to configure your own combination of settings.
While the Bentley Flying Spur's exhaust system features some Adaptive Valve Control. So this offers a more aggressive auditory experience. So that's either in Sport mode, or in Comfort mode. Giving a discrete murmur instead of an aggressive sound.
Stability
It has Bentley Dynamic Ride. Which is an electronic anti-rill system. It is fitted as standard with the W12 configuration. While it can be added as an option to the V8 version. It has powerful electronic motors to stiffen the roll bars automatically when required. To help minimise body roll when cornering. Therefore this means enhanced control when pushing the car to its limits. While it can also offer greater comfort for all when driving every day.
Steering
The Bentley Flying Spur has Electronic All Wheel Steering. This is standard on the W12 and optional on the V8. This enables the rear wheels to turn in the opposite direction to those at the front, when travelling at low speeds. So, this has the effect of reducing the cars turning circle. Even in tight city streets in can be manoeuvred with ease. While on the open road, the rear wheels turn in the same direction as the fronts. Allowing the car to glide effortlessly from one lane to another.
Technology
There is a central touchscreen and a Touchscreen Remote located in the rear. The infotainment system includes Apple Car Play. So you can access information, communication and media from your smartphone. There is also Realtime Traffic information and Swarm Technology. Which gives you advance warning of unfavourable conditions on your route. Private eCall can also connect you through to the emergency services at the touch of a built-in SOS button.
Always On
There is an app called the My Bentley app. This keeps you in constant touch with your car. Check the locks, lights, mileage and fuel, wherever you are.
The Find My Car feature, will let you know wherever your car is. Theft Alert and Perimeter Alert, will be notified the moment your Flying Spur's alarm is activated, or if it leaves a predefined area, offering you extra peace of mind.
Interactive Pad
Furthermore, wherever you sit, you will have complete control. The driver and front passenger can access all the cars features. Thanks to the 12.3″ HD touchscreen. This is embedded into the fascia. While the passengers in the rear can make use of the wireless Touchscreen Remote. This is stored in the centre console. Which is just behind the front seats. This can be removed at any time and used like a tablet. You can control the ventilation, seat settings, music volume and mood lighting. While you can also use it to operate the sunroof, privacy blinds and the Flying B bonnet mascot.
There is also a new Bentley Rear Entertainment system. There is 2 HD 10.1″ screens. This will offer rear passengers lots of entertainment, offering a wide range of content from your subscriptions. Streamed directly from your smartphone.
Audio
There's also lots of tech in the audio! As standard the Bentley's audio system is designed with the specific dimensions of the cabin in mind. Therefore helping to deliver crisp highs, rich bass and clear mid-tones.
Bentley offer two options a specifically designed Bang and Olufsen system. Which features 16 active loudspeakers and a powerful 1,500 watt BeoCore amp. Which is operated via the unique Beosonic haptic interface, integrated seamlessly with the cars infotainment system. Offering four audio modes. Bright, Energetic, Warm and Relaxed.
For the audiophiles, there is the Naim for Bentley sound system. This handcrafted system offers a range of modes to optimise the in-cabin soundstage. Which is based on your musical preferences and where in the car you choose to sit.
Flying Spur Personality
You can choose 7 colours of Bentley Flying Spur if you choose the V8. While if you choose the W12 there are 16.
Whichever option you choose, the optional Extended and Mulliner paint ranges add over 80 more colours . Better yet, if there is still a choice to be made. A Mulliner Bespoke Paint can be created to match any colour you want!
Also, there is a choice of 21″ and 22″ optional wheels, all in various finishes. Including gloss black, allow you to tailor the exterior styling of your Flying Spur to reflect your personality.
Furthermore those who wish to have a bolder design, the Blackline Specification injects the Flying spur with some attitude. This exclusive range of exterior features replaces the chrome elements known as brightware with gloss black-painted versions, including the wing vents, rear bumper detailing, exhaust pipe finishers and more.
Inside
Inside is as sleek as you'd expect in a Bentley. There is a choice of stunning leather. Choose from five standard hide colours if you choose the V8. While if you choose the W12 you get 15. There is also a range of wooden veneers to choose from. As well as the standard Crown Cut Walnut, there is a choice of 9 single veneers. Including open pore veneers such as Koa or Dark Burr Walnut. If you wish you can add a chrome pinstripe of choose one of seven Dual Veneers by Mulliner. This approach pairs a contrasting black veneer with the wood of your choice. The two finishes separated by the chrome stripe.
While the Mulliner Driving Specification gives you further refine choices. You get the addition of several exclusive features. 3D leather door panels and a lofted diamond quilting on the seats. Also a larger 22″ wheel, also available in various finishes adds more road presence. While jewelled-finish fuel and oil caps show that no detail is overlooked.
(Bentley)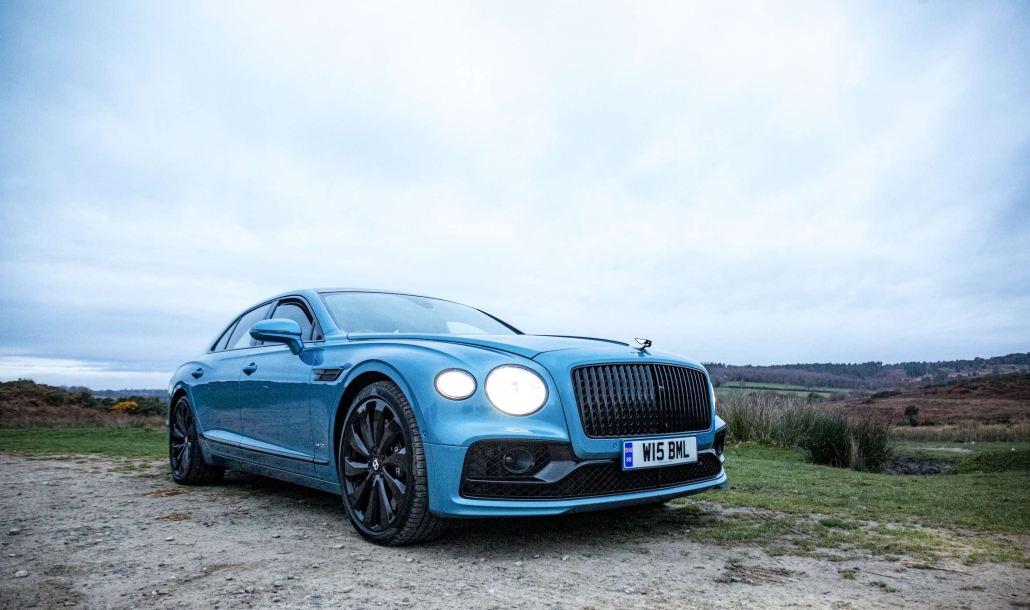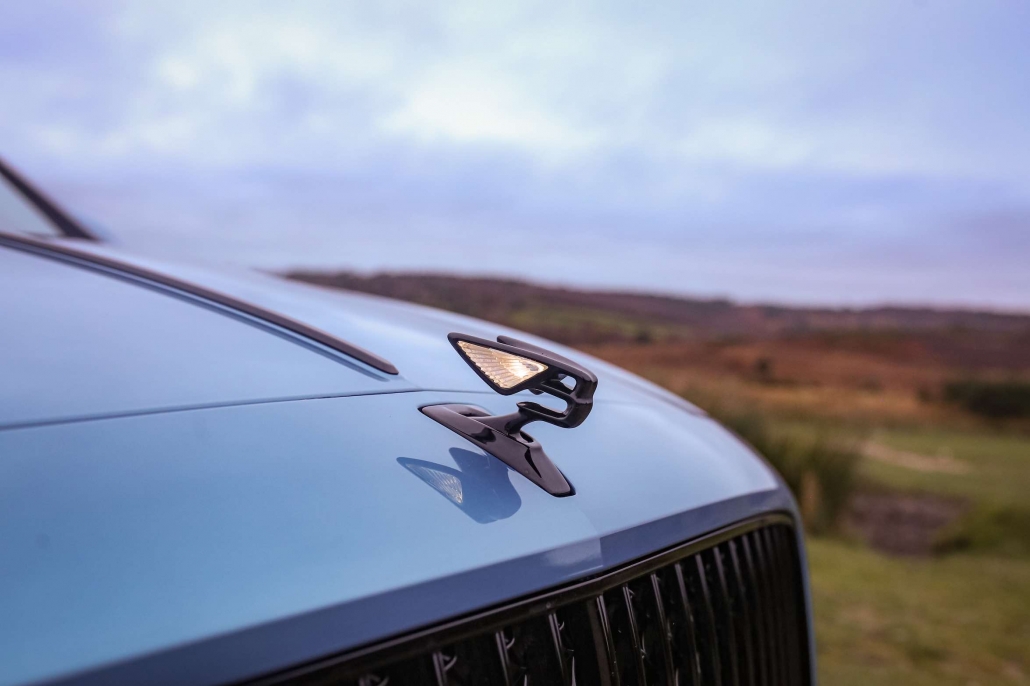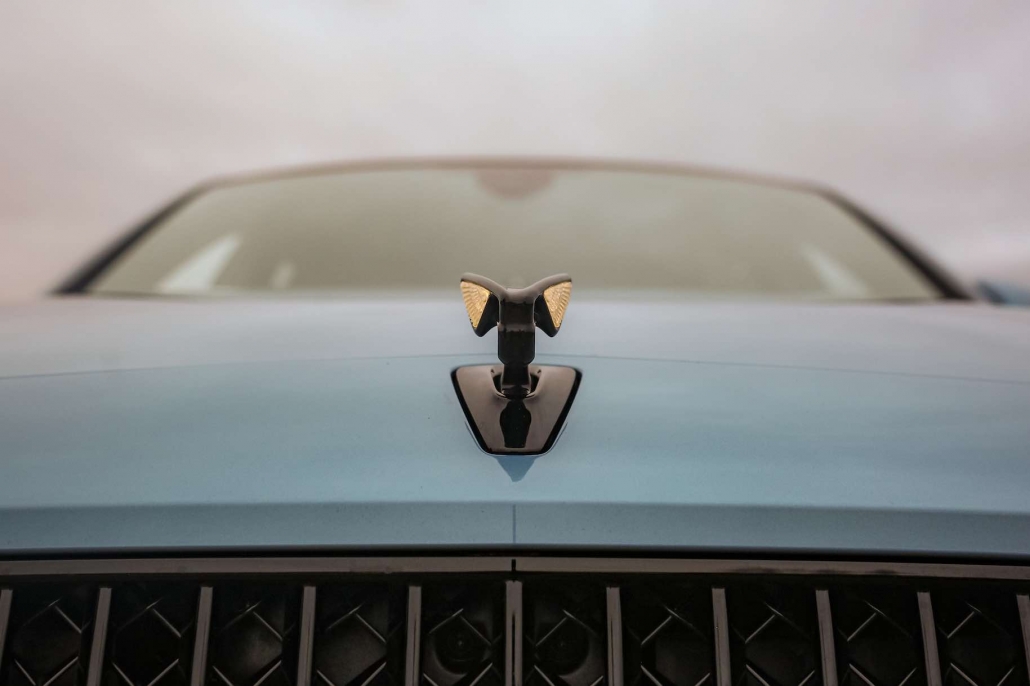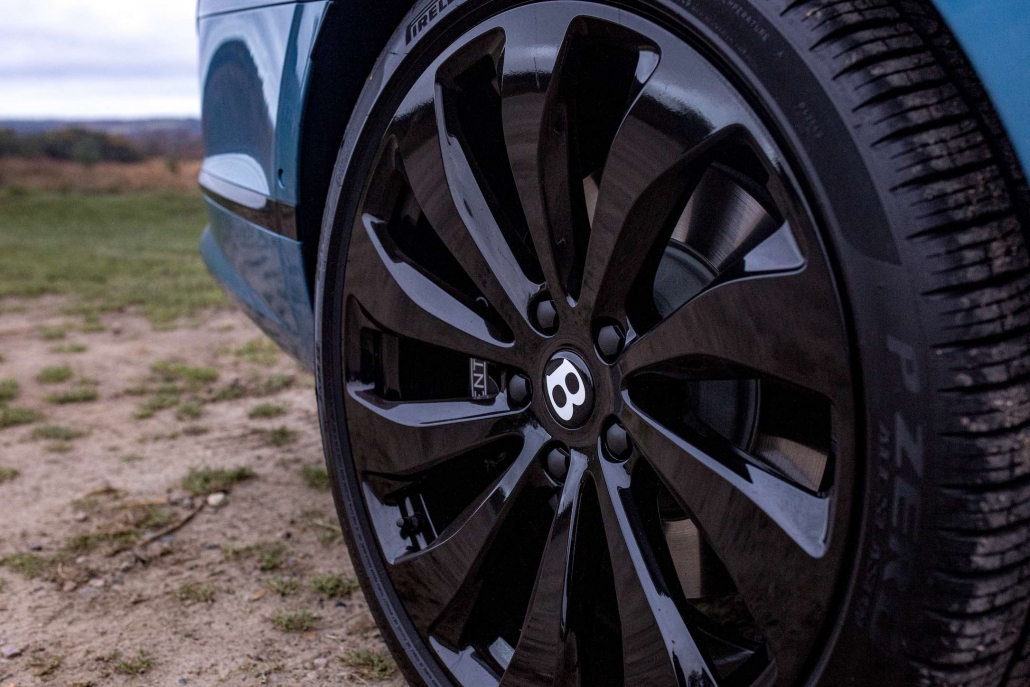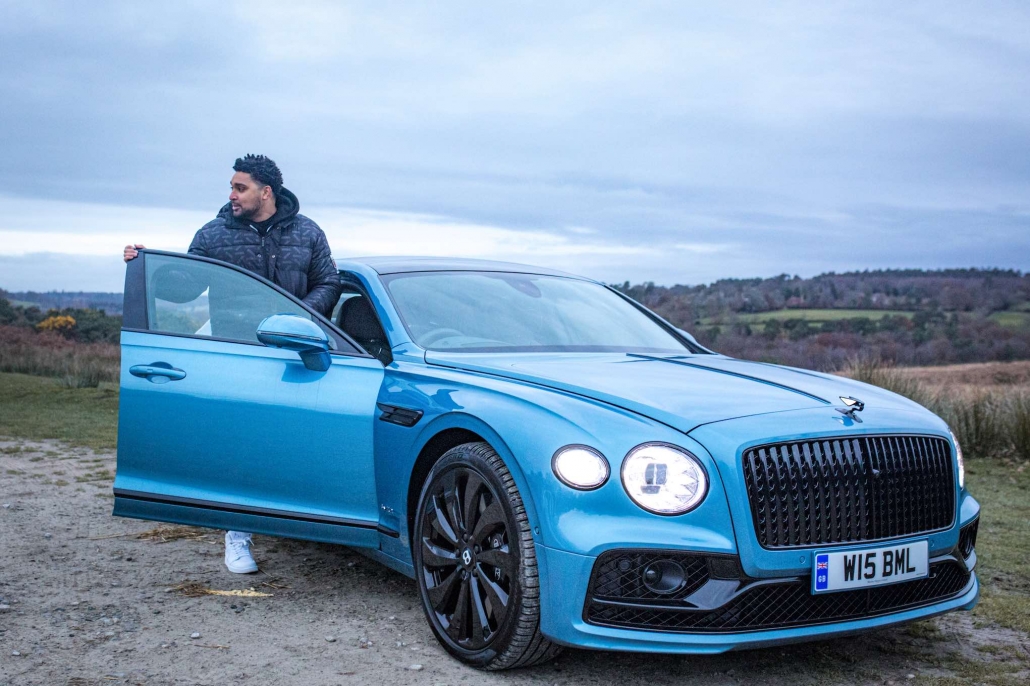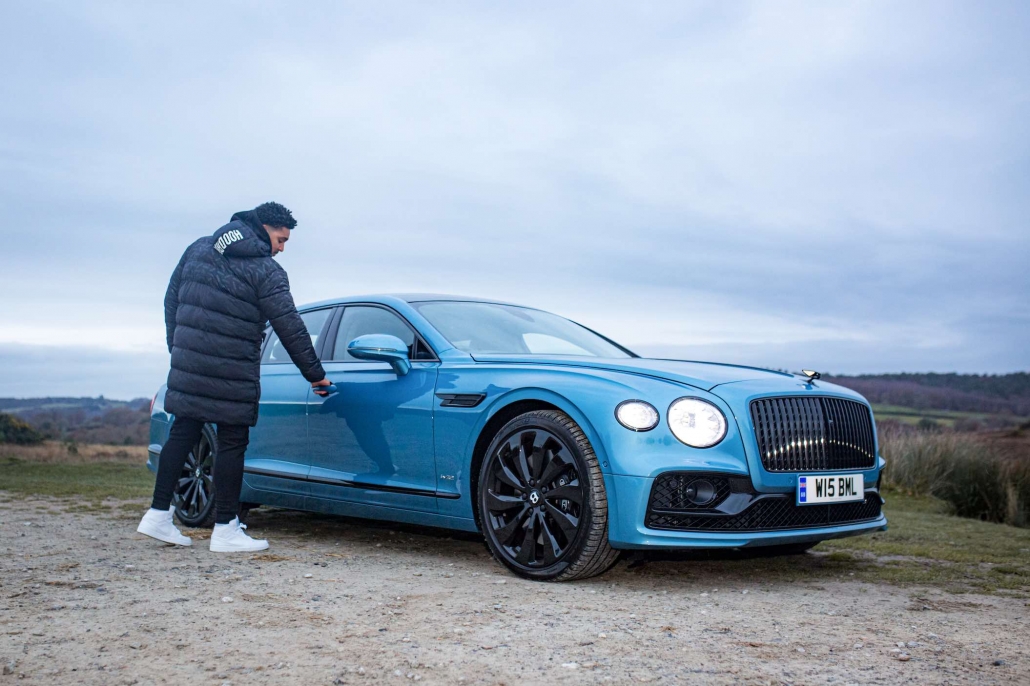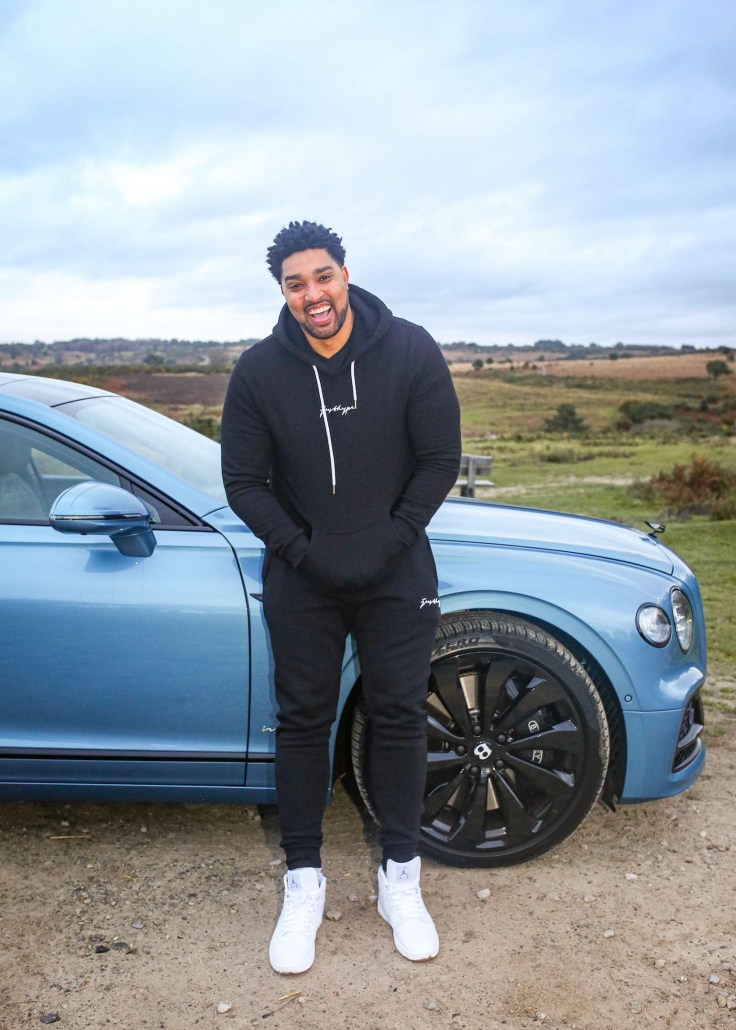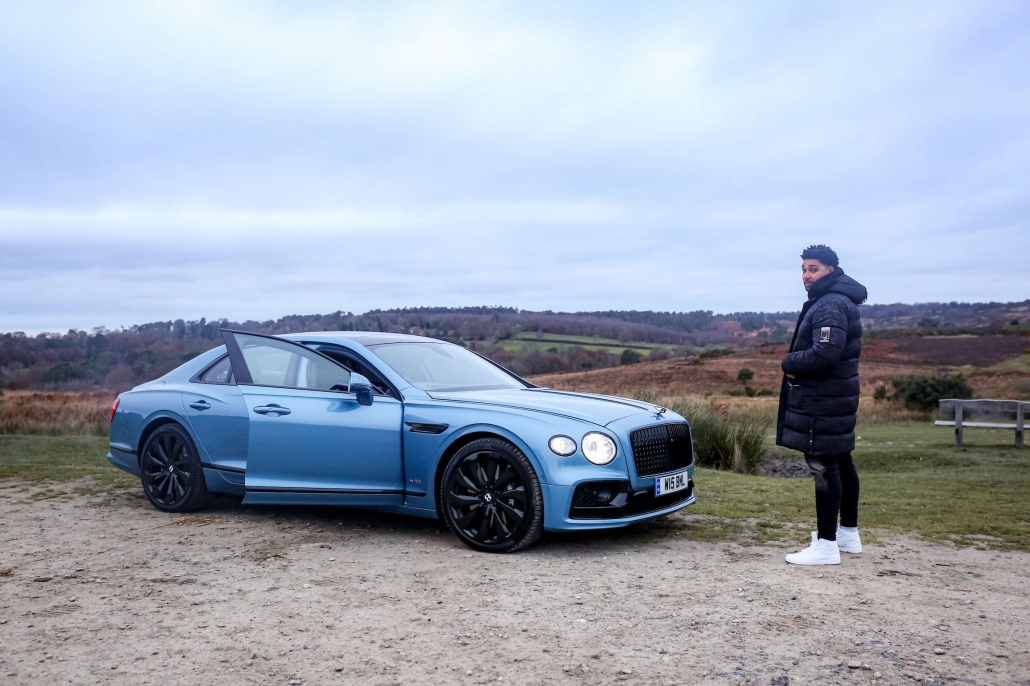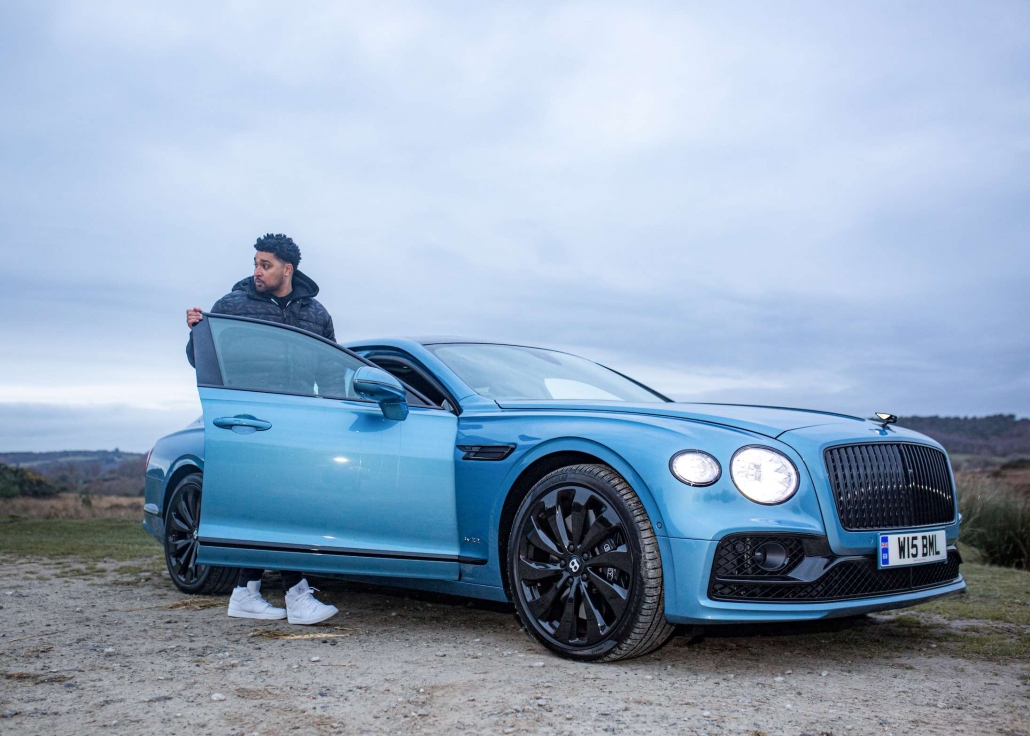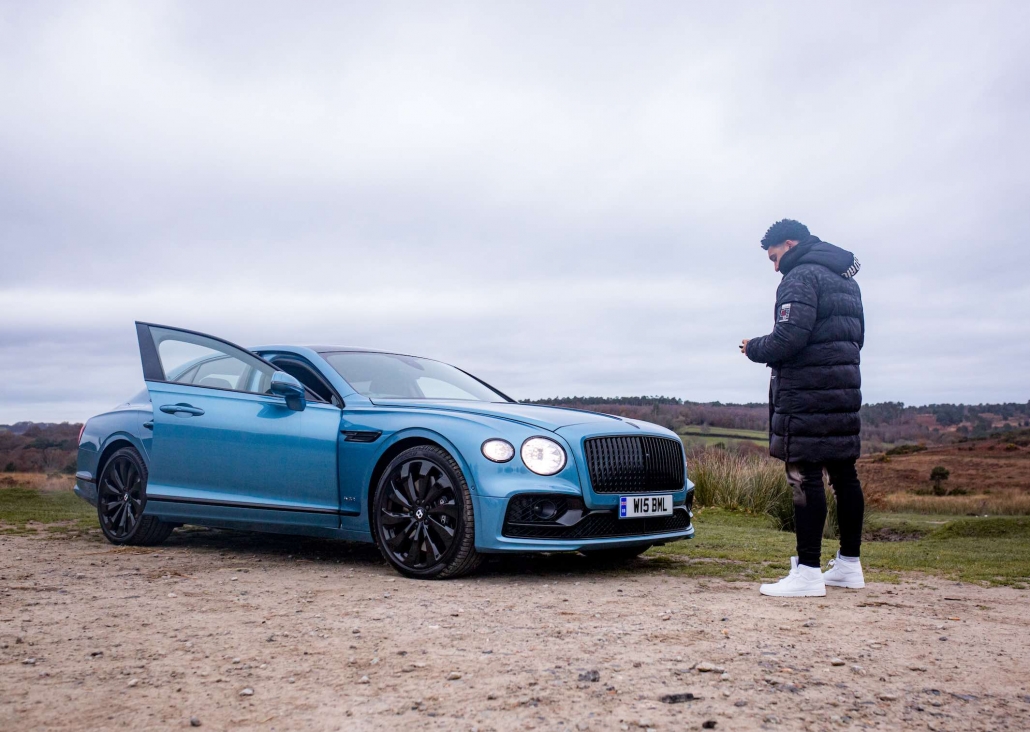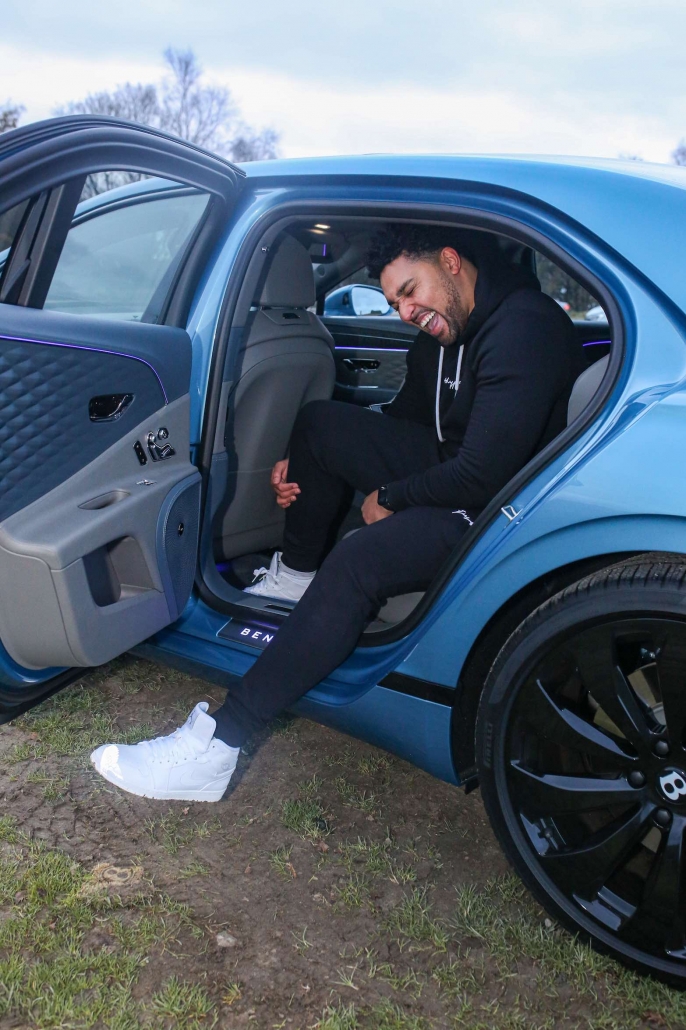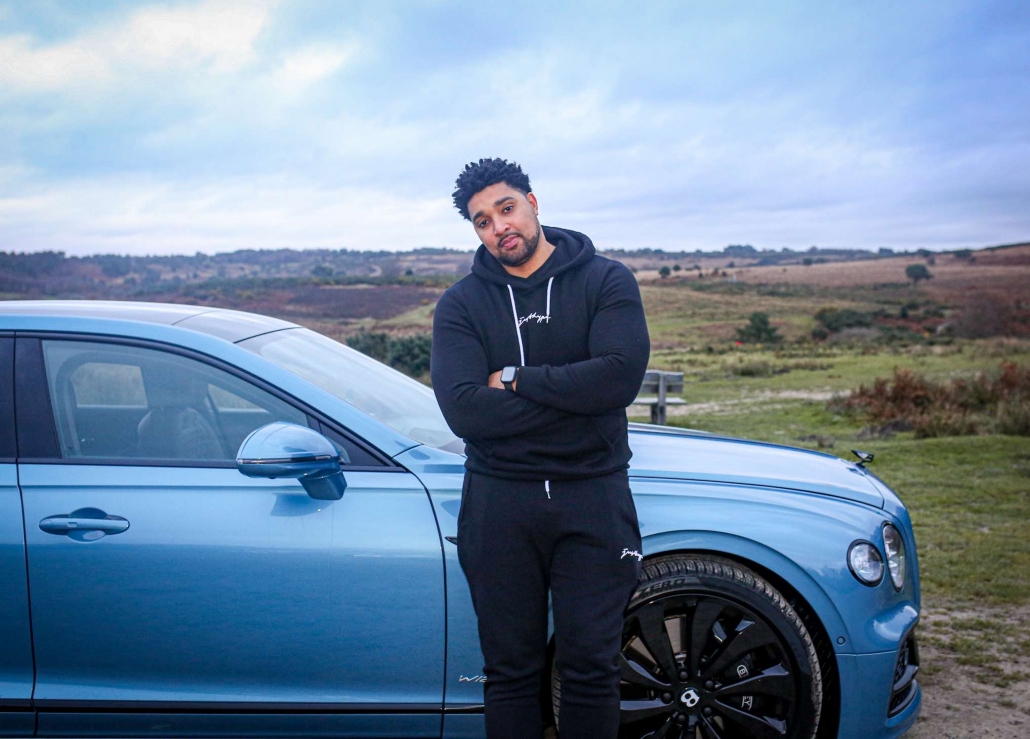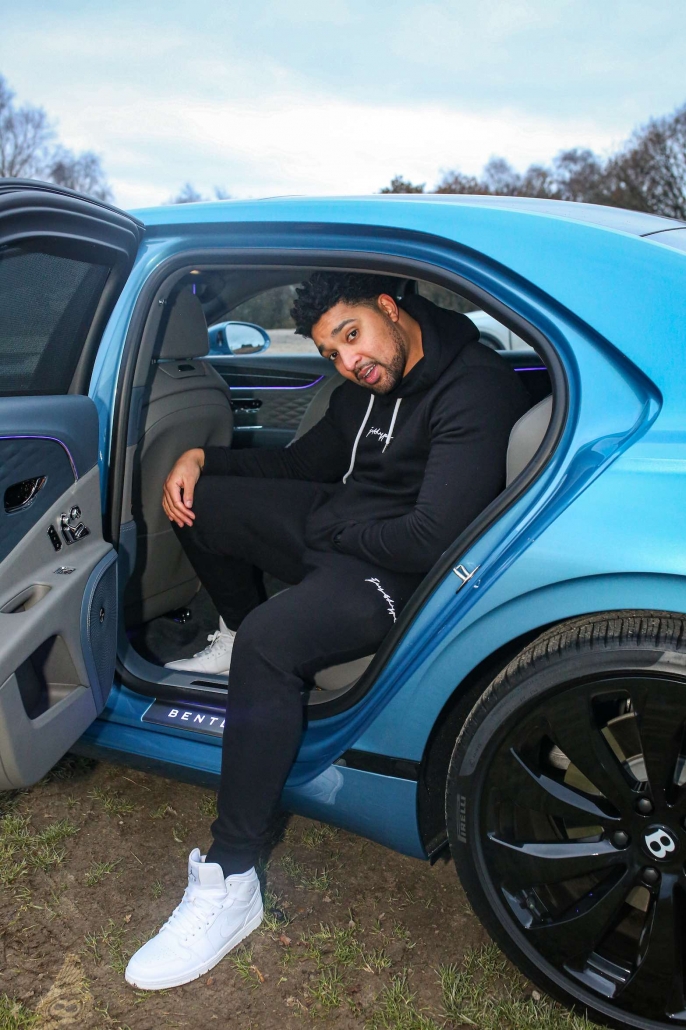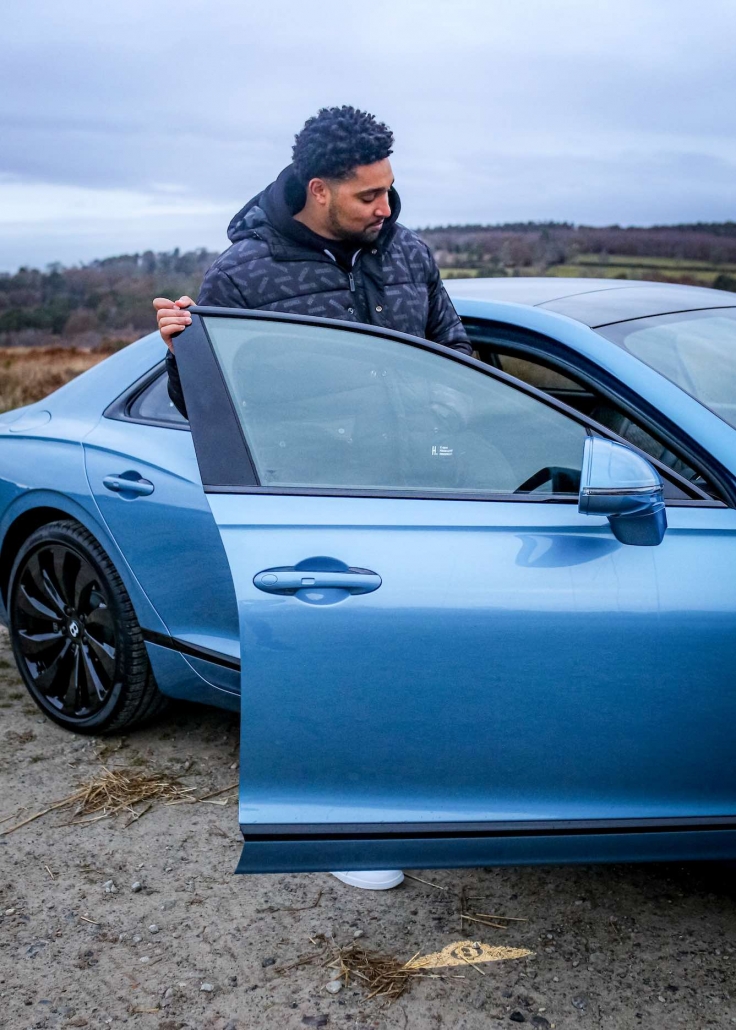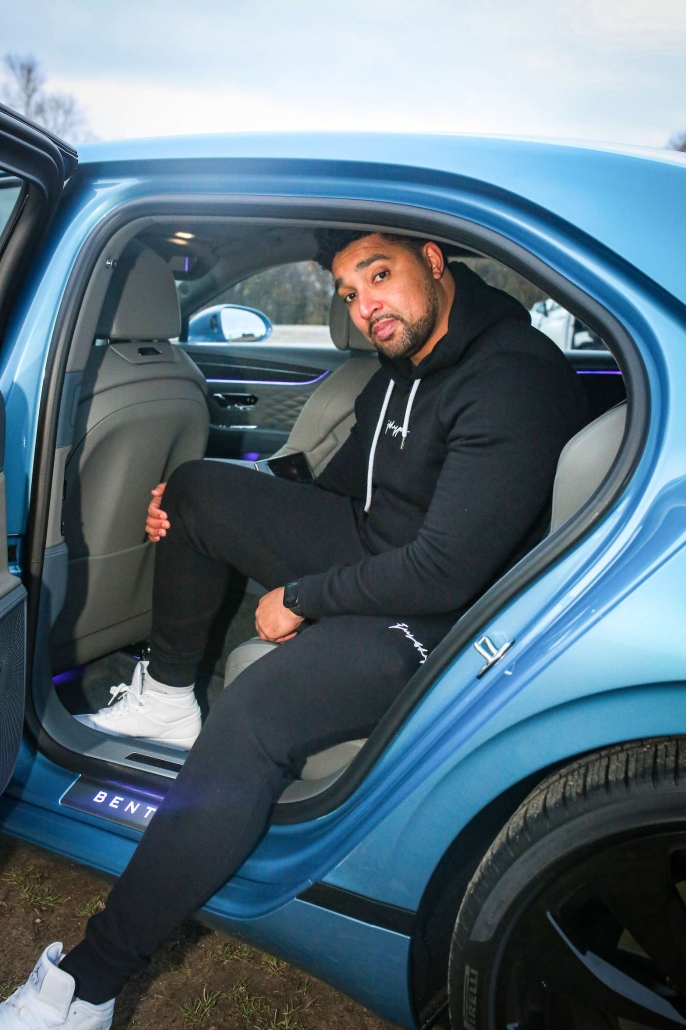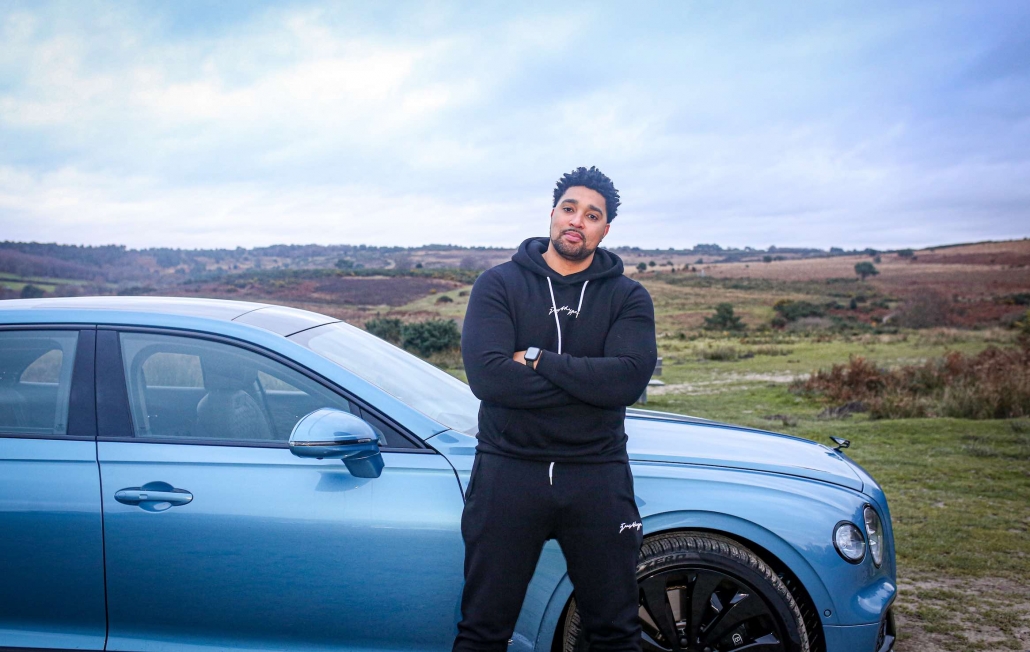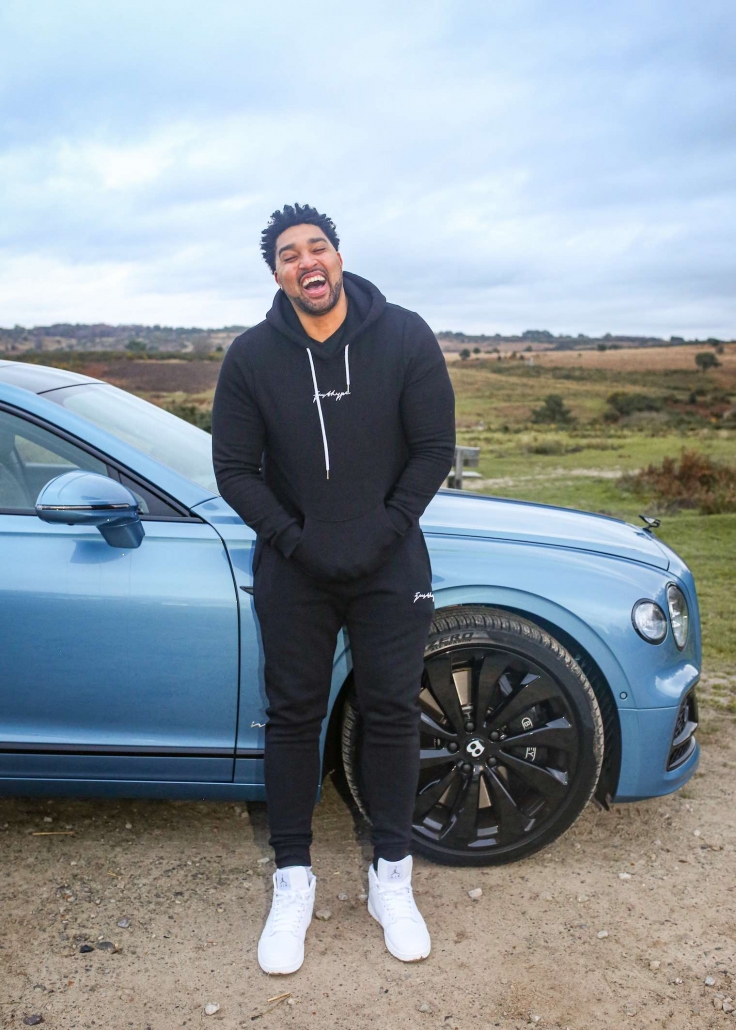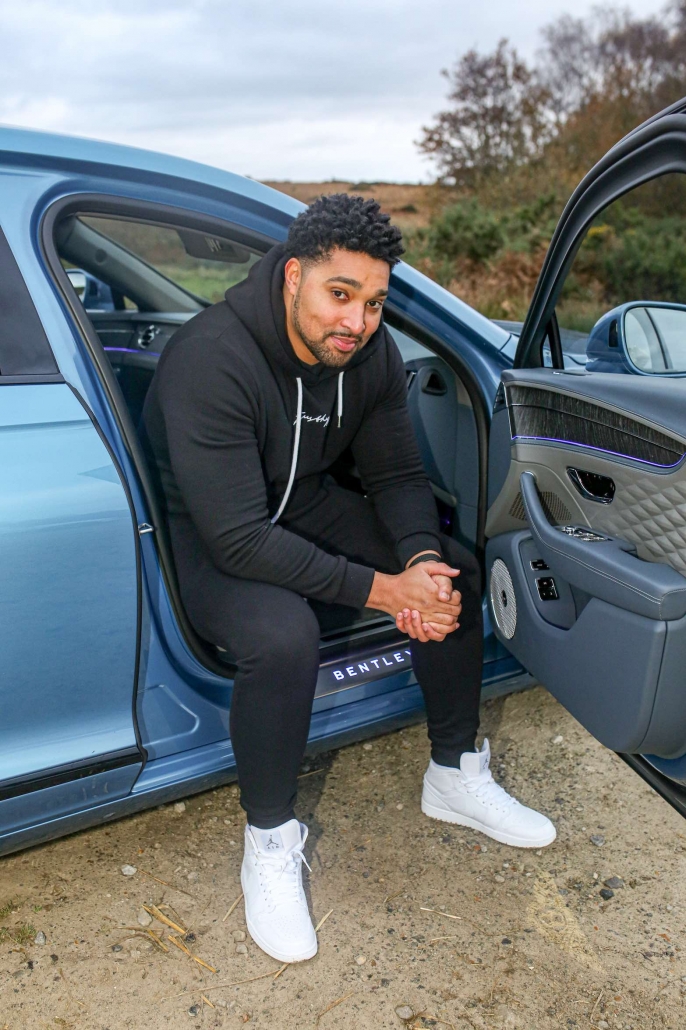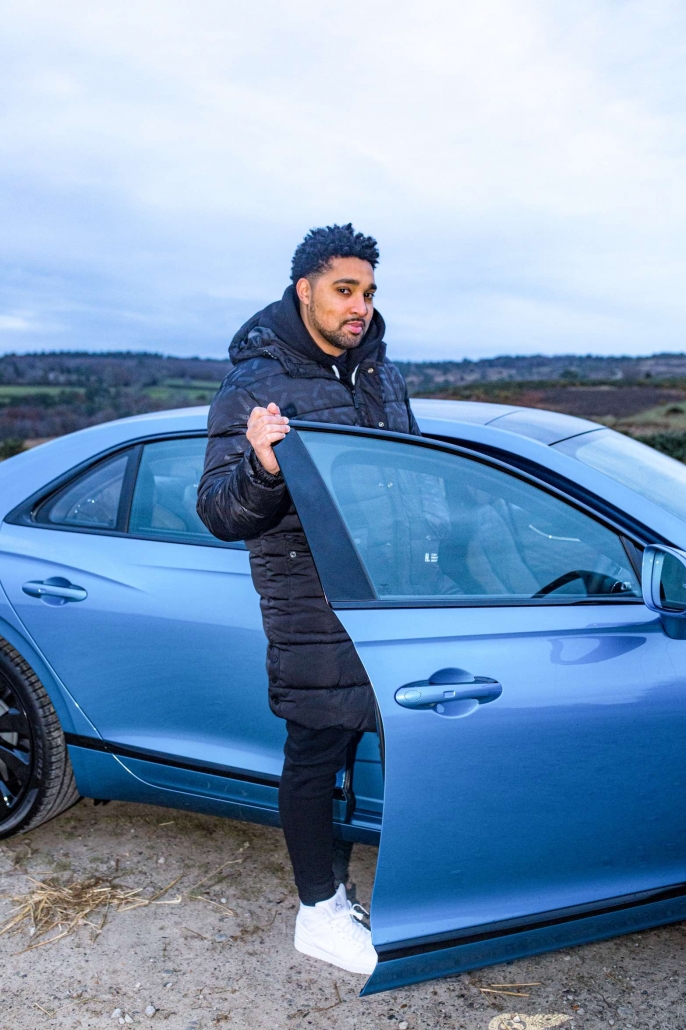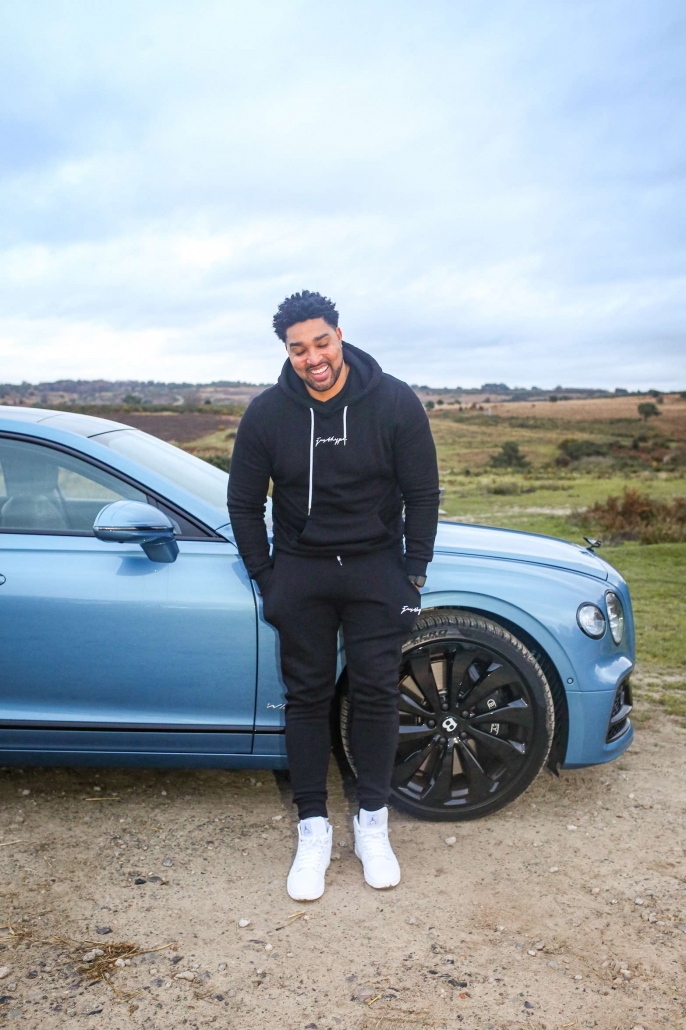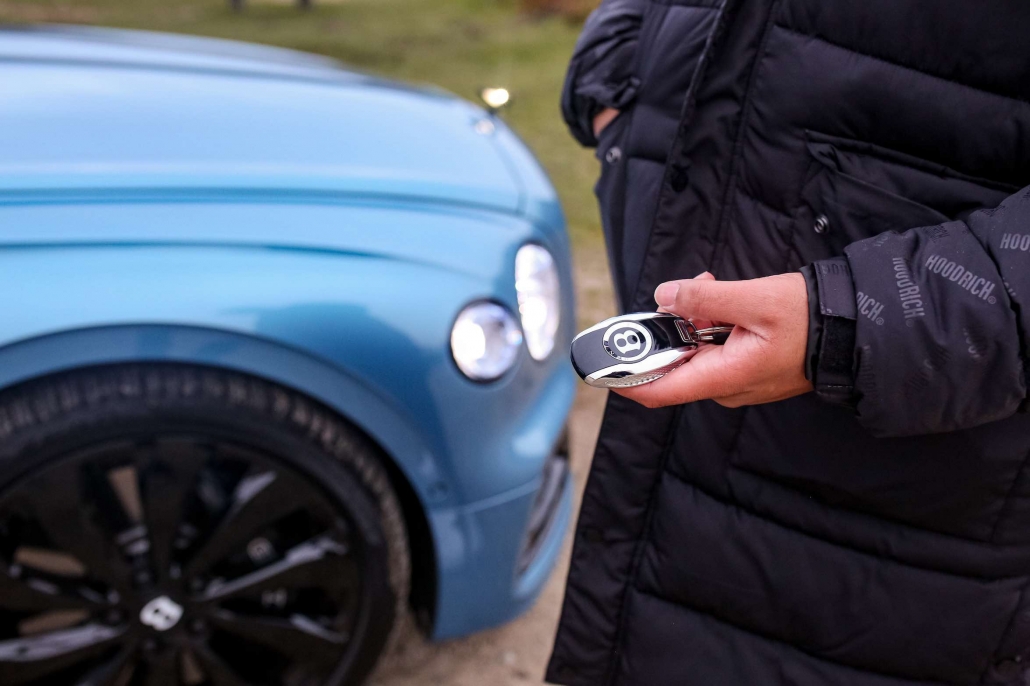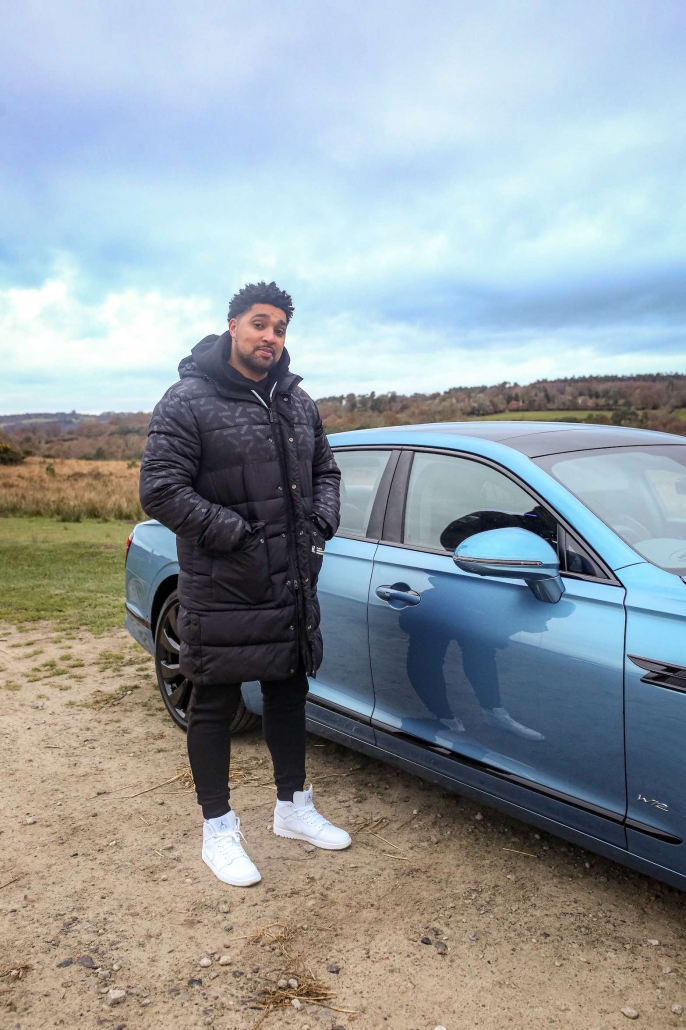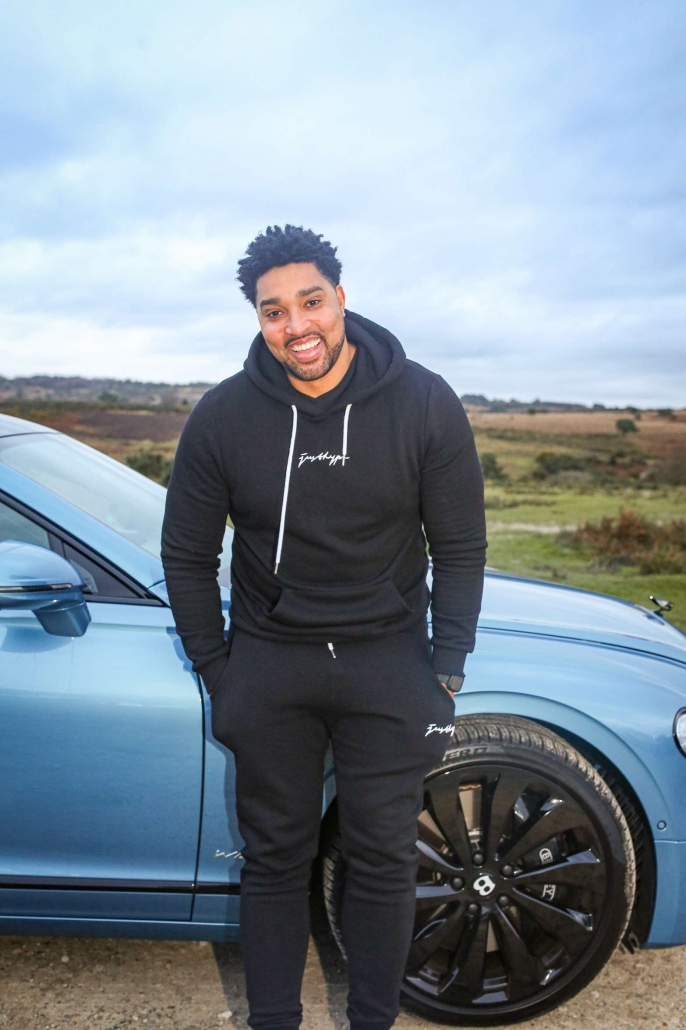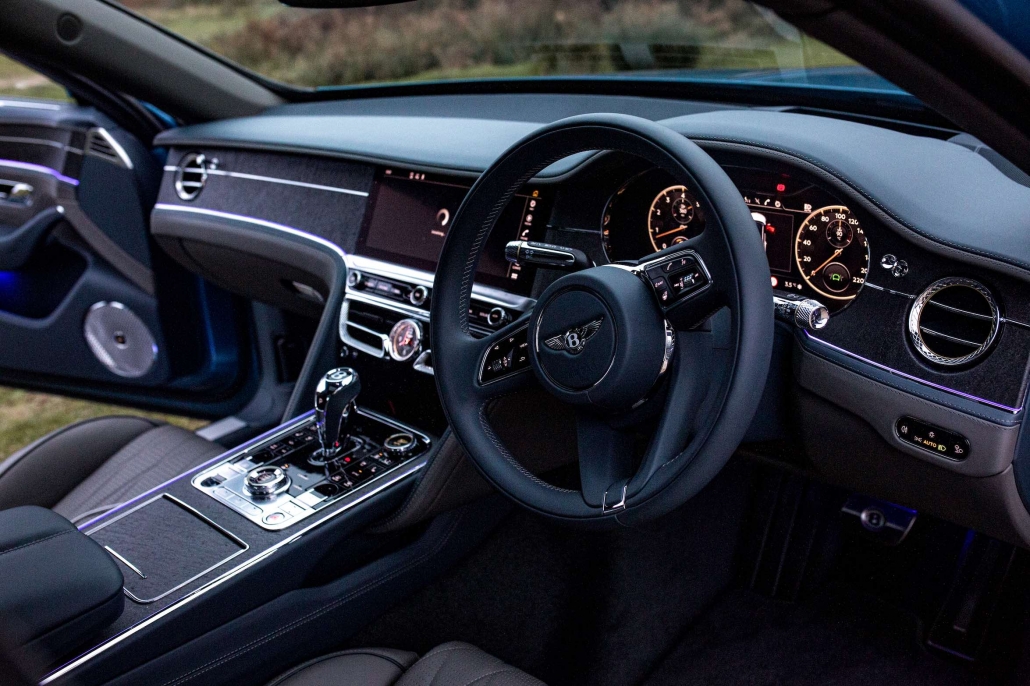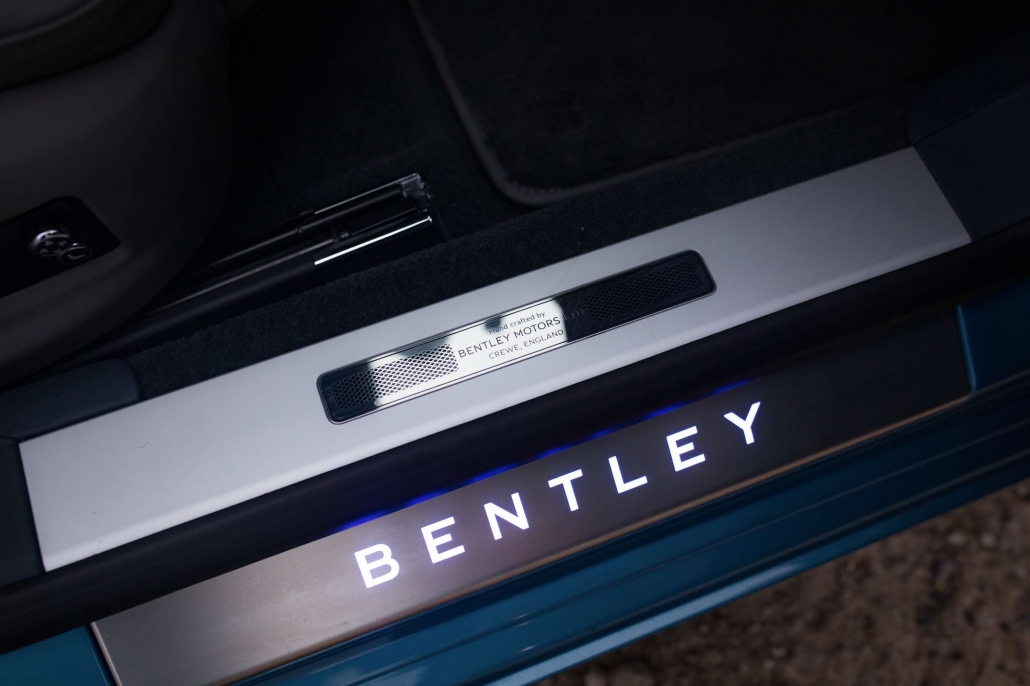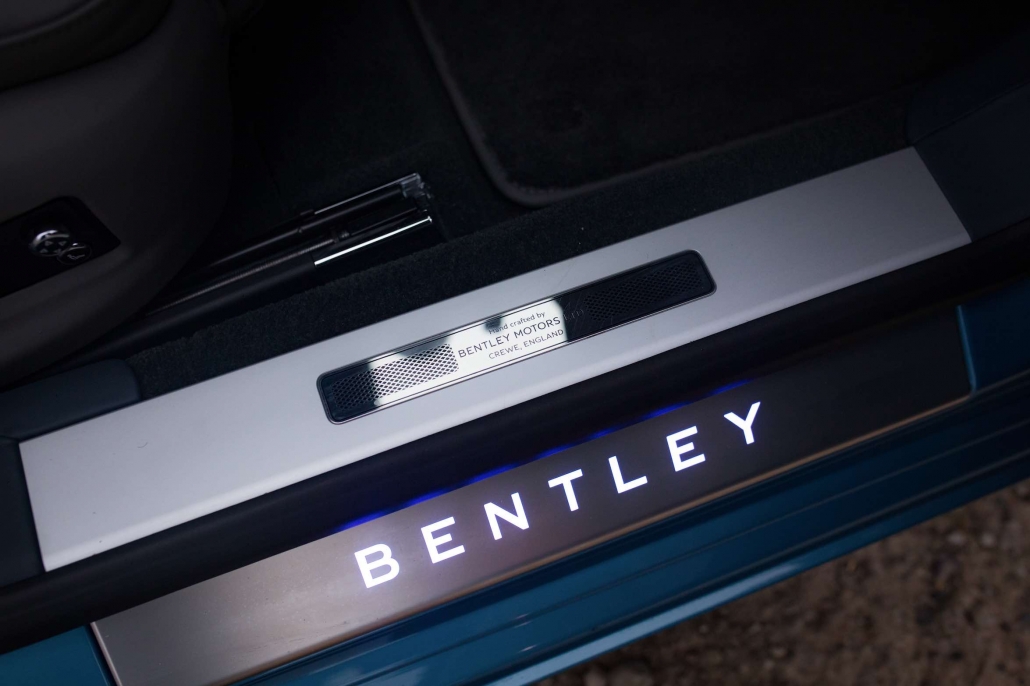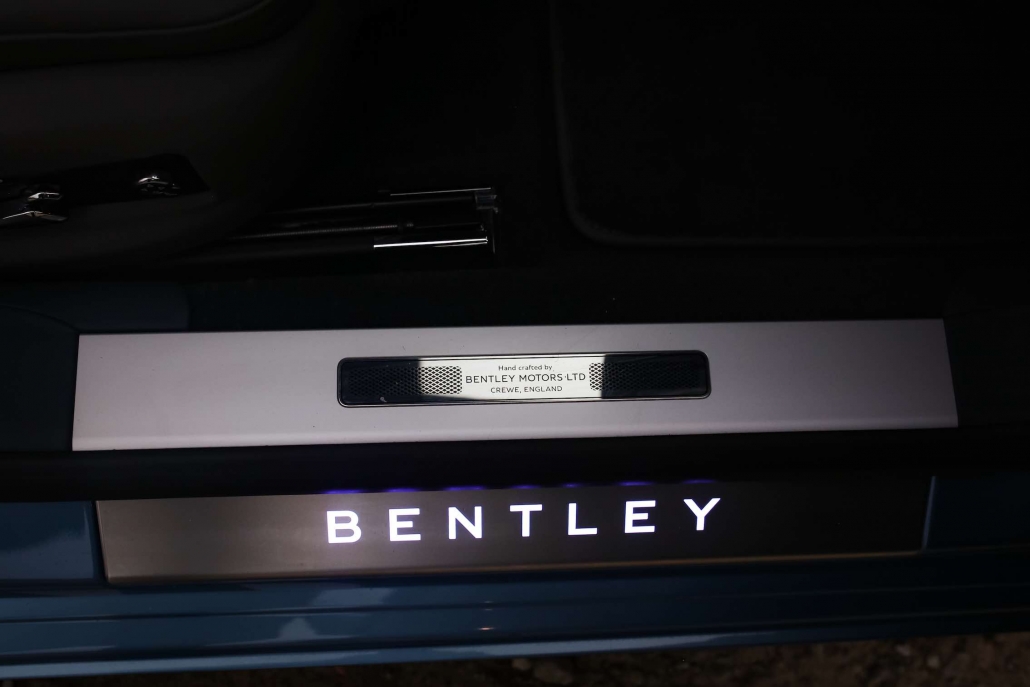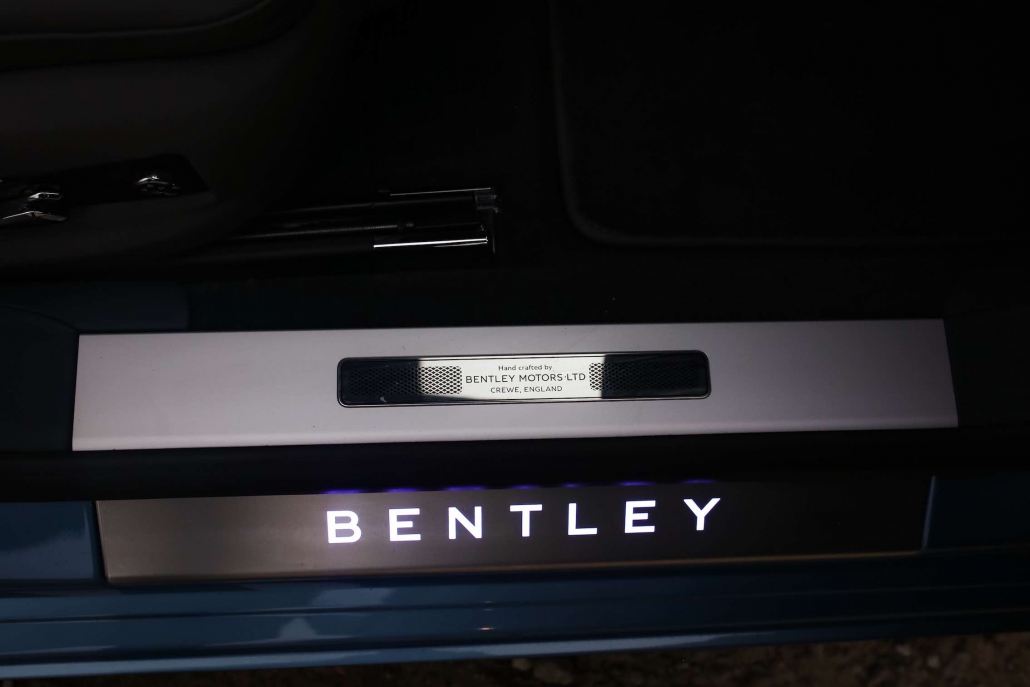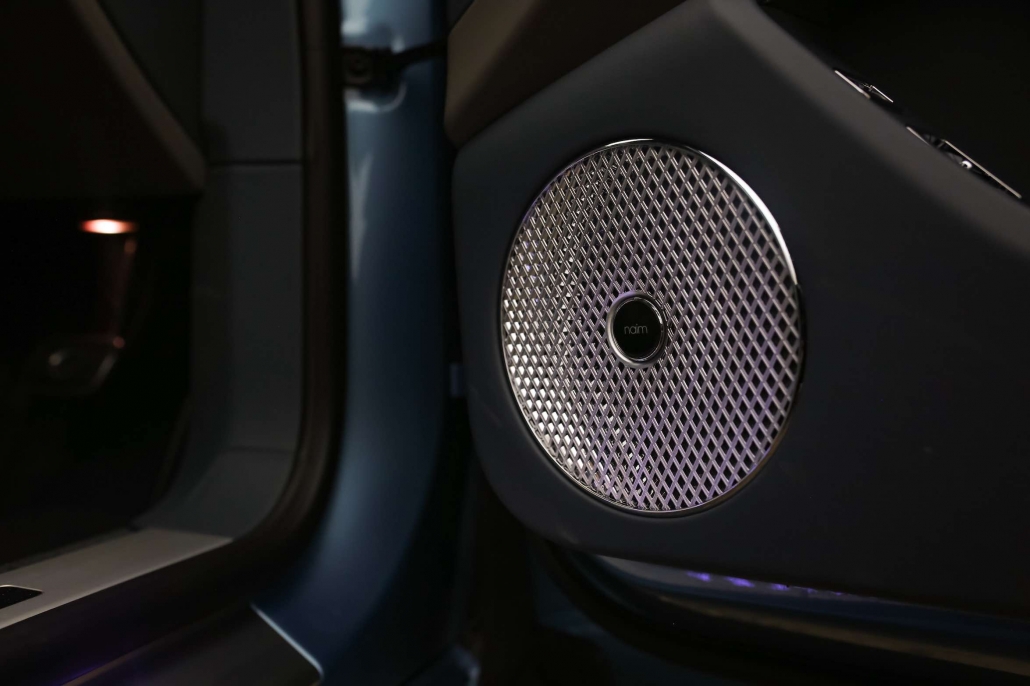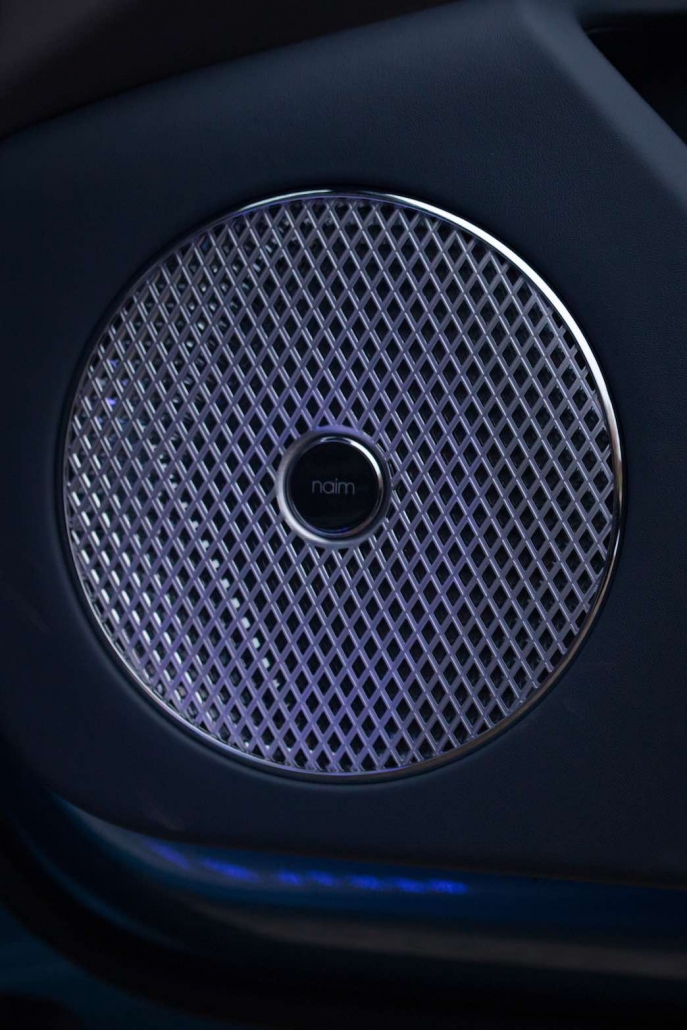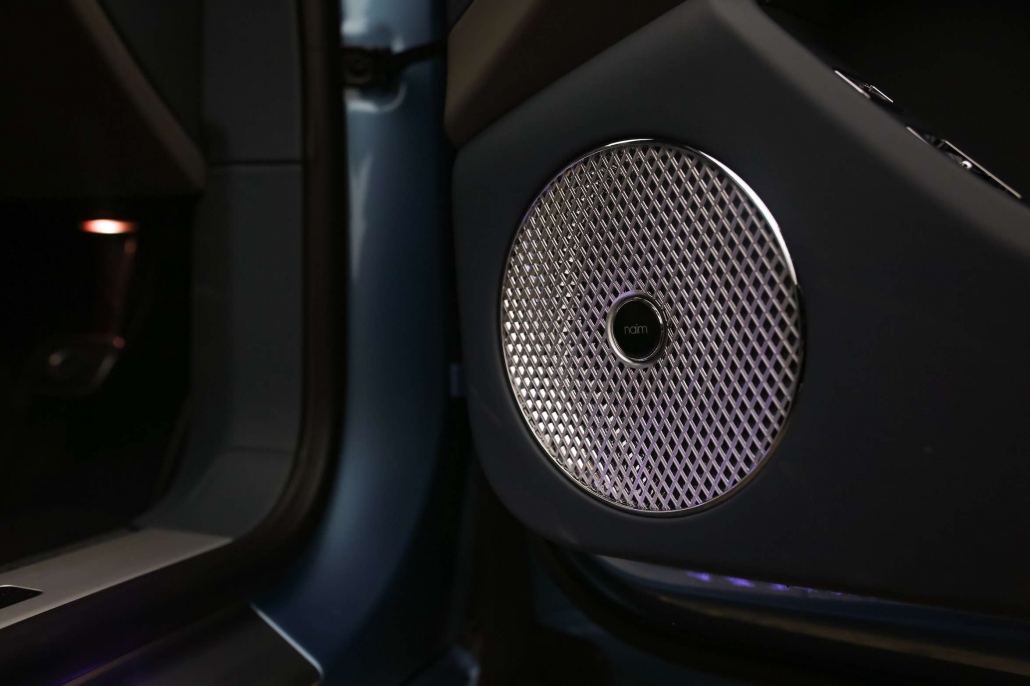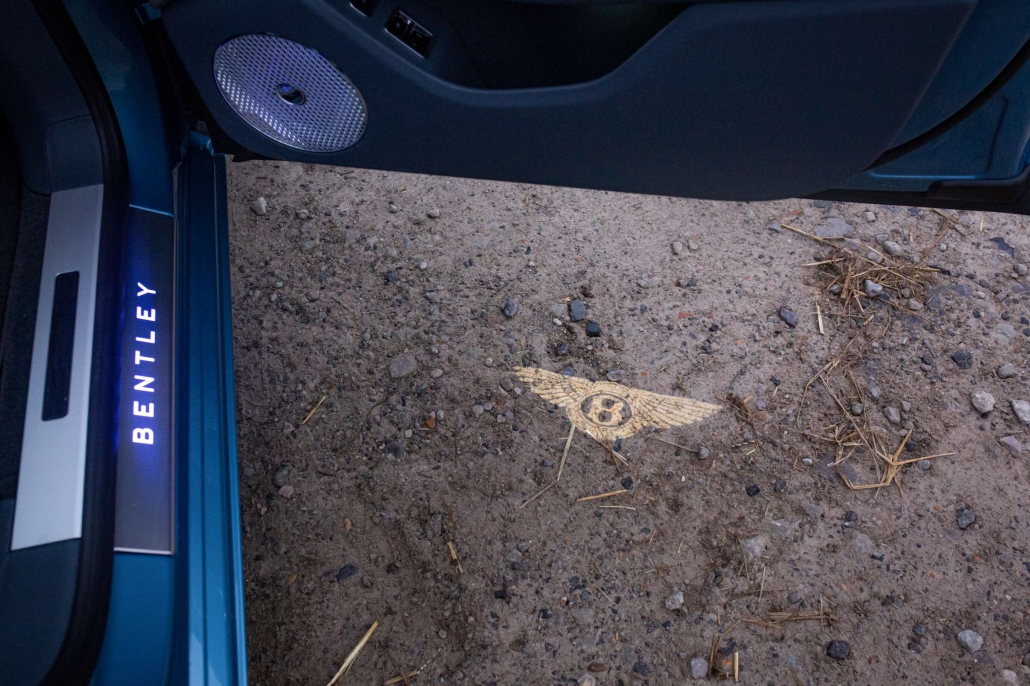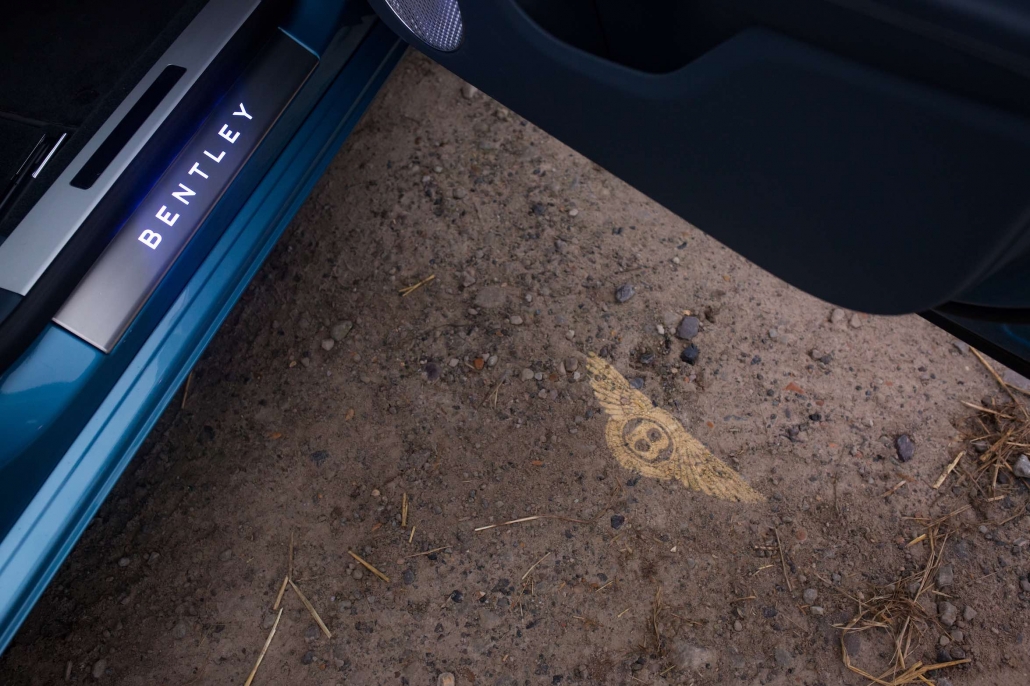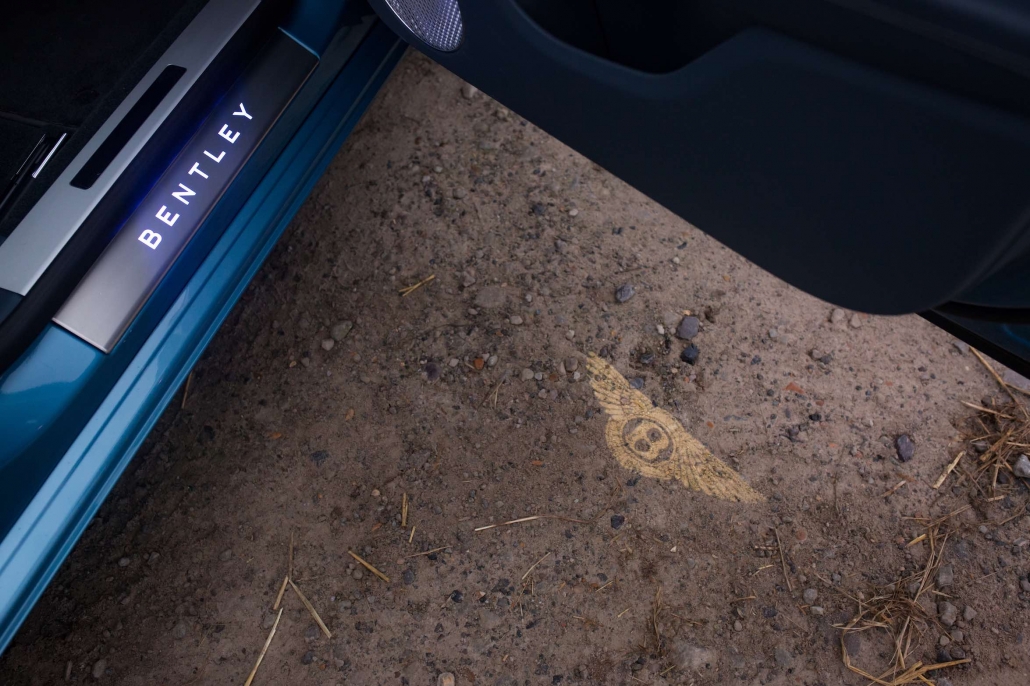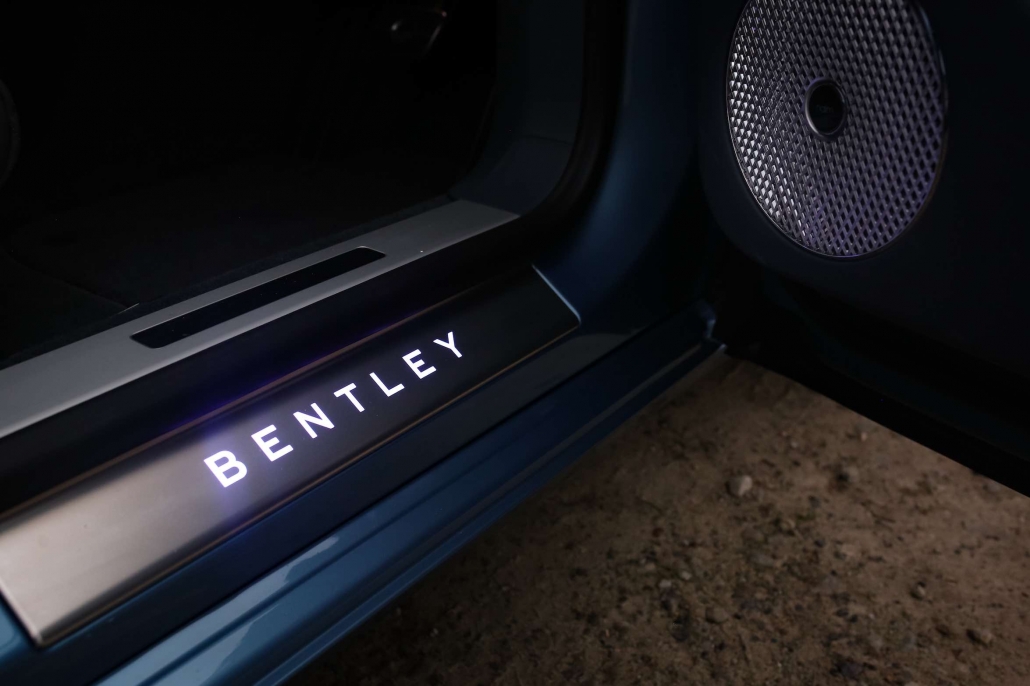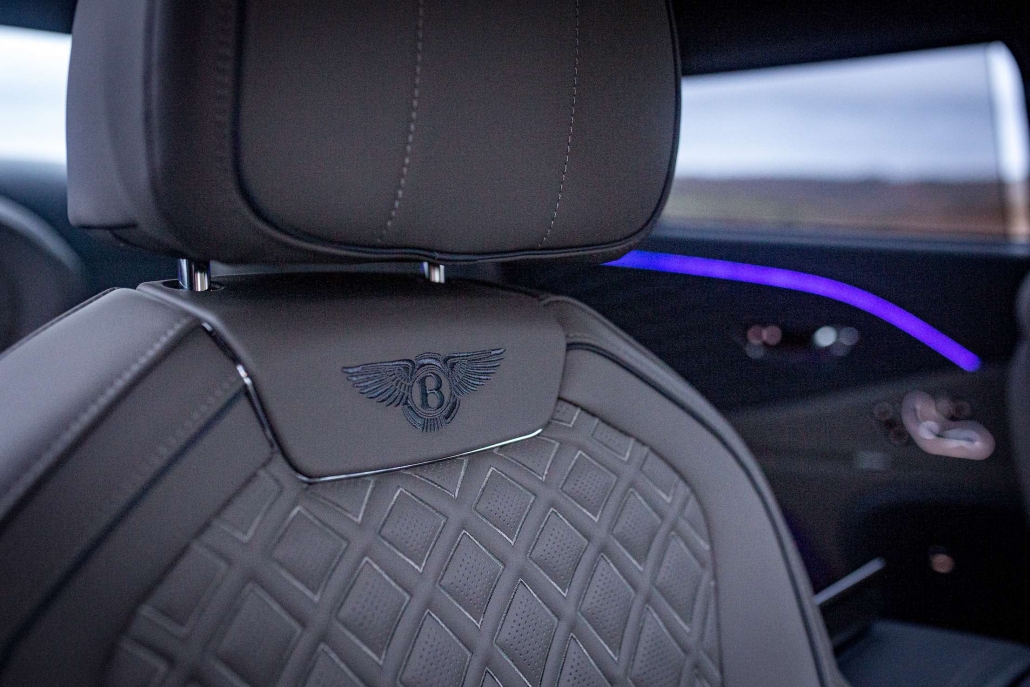 For bonus patron only episodes of How To Kill An Hour, ad-free content and more sign up to our Patreon here
Keep up to date with everything How To Kill An Hour by signing up to our newsletter by clicking here!
Let us know what you think of the show by clicking here!
Click here to subscribe to our YouTube Channel to see more amazing ways to kill time!
Follow us on Twitch by clicking here!
http://wp.freedomhost.uk/howtokillanhour/wp-content/uploads/sites/65/2021/12/How-To-Kill-An-Hour-Benlley-Slying-Spur-Landscape-Marcus-Bronzy-1.jpg
1391
2350
billywright
http://wp.freedomofcreation.co.uk/howtokillanhour/wp-content/uploads/sites/65/2017/09/htkah-web-logo-2017.png
billywright
2021-12-19 20:07:41
2022-01-11 11:43:43
Bentley Flying Spur