New iMac announced and more at Apple's 4/20 event
So Apple have announced a ton of new products at it's April Event this year. Most notably a colourful new iMac! Alongside the iMac, Apple announced some new software changes alongside their Tile competitor, AirTags, a small upgrade to Apple TV 4K and an M1 Powered iPad Pro! Check out our run down of them below:
New Colourful iMac
There is a brand new iMac on the market, it features a much more compact and ridiculously thin design. All enabled by the M1 chip. At 11.5mm thin, it is practically invisible side on. Also much like legacy Macs they are available in a variety of colours. iMac has a 24 inch 4.5K Retina display, with 11.3 million pixels, 500 nits of brightness and over a billion colours!
iMac has a new 1080p FaceTime HD camera, studio quality mics and a six speaker surround sound speaker. The best camera and audio ever in a mac. TouchID comes to iMac too, making it easier to securely log in and make purchases with Apple Pay. Launch apps with incredible speed and everyday tasks are fluid and fast. Demanding workloads and editing 4K video is faster than ever. The M1 chip is onboard joining the Mac Mini, Macbook Air and 13inch Macbook Pro in the M1 family. iMac is available to purchase on April 30th and delivering 2nd half of May.
"M1 is a gigantic leap forward for the Mac, and today we're excited to introduce the all-new iMac, the first Mac designed around the breakthrough M1 chip,"

"With its striking design in seven stunning colours, its immersive 4.5K Retina display, the best camera, mics, and speakers ever in a Mac, and Touch ID, combined with the amazing performance of M1 and the power of macOS Big Sur, the new iMac takes everything people love about iMac to an entirely new level." Greg Joswiak, Apple's senior vice president of Worldwide Marketing.
iMac Design
The iMac is now thinner and more compact than ever and is enabled by the M1 architecture as the logic board and fans are vastly reduced. The design is now 50% smaller allowing it to take up less space and fit easily in even more places. It is available in green, yellow, orange, pink, purple, blue and silver. iMac also features softer colours and thinner white borders on the front to allow users to focus on their content. The back pops in bold saturated colour. The iMac comes with a power connector that attaches magnetically in a woven 2M long colour matched cable.
iMac has a great 24inch 4.5K Retina display with narrower borders and 11.3M pixels. It has a P3 wide colour gamut and over 1 billion colours, 500nits of brightness and images are vivid and vibrant. The display also features TrueTone technology and anti-reflective coating for better comfort and readability.
The powerful 8-core CPU in M1 features the fastest CPU core in low-power silicon. While the 8-core GPU features the fastest integrated graphics in a personal computer. Combined with the unified memory architecture, the 16 core Apple Neural Engine, the new iMac delivers powerful performance when compared to the previous 21.5inch Mac:
Up to 85 percent faster CPU performance, so users can export their favourite video project in iMovie faster than ever, easily work with massive 100-megapixel photos in Lightroom, and compile new apps in Xcode in a fraction of the time.
Up to 2x faster GPU performance for certain apps like Affinity Photo and Photoshop, and up to 50 percent faster than the most powerful discrete graphics in the fastest 21.5-inch iMac, allowing users to render edits in real time or add complex filters to their photos in a snap.
The ability to edit up to five streams of 4K footage, or one stream of 8K footage,5 without dropping a frame in Final Cut Pro.
Up to 3x faster machine learning in apps that leverage the 16-core Neural Engine in M1.
iMac features a 1080p Facetime HD camera which delivers amazing quality even in low light. The M1 Chip and Neural Engine also allows for better noise reduction, greater dynamic range and improved auto exposure and white balance. Furthermore the iMac features a studio quality 3 microphone array for clearer calls and voice recordings. The mics are positioned to reduce feedback from the rest of the system, whilst directional beam forming allows for better ignorance of background noise.
The soundsystem on the iMac is also improved, it has 2 pairs of force cancelling woofers placed side by side for an impressive bass response. While each pair is balanced with a high performance tweeter. The result is an impressive sound stage with articulate bass and crystal clear mids and highs. These speaker innovations with advanced algorithms allows the iMac to support spacial audio when playing music and video with Dolby Atmos.
The magic keyboard comes in three models, all of which are colour matched to the iMac. TouchID comes to the iMac for the first time and implemented wirelessly on the Magic Keyboard. Allowing for use on Apple Pay, logging in and even switching users.
Each iMac features 2 Thunderbolt ports for superfast data transfers giving customers high-performance options to connect to more devices. Including support for the Apple Pro Display XDR, Wifi 6 delivers even faster wireless performance. While the 8-core iMac will offer 2 additional USB C ports and a 1Gbps Ethernet Port on the power adapter.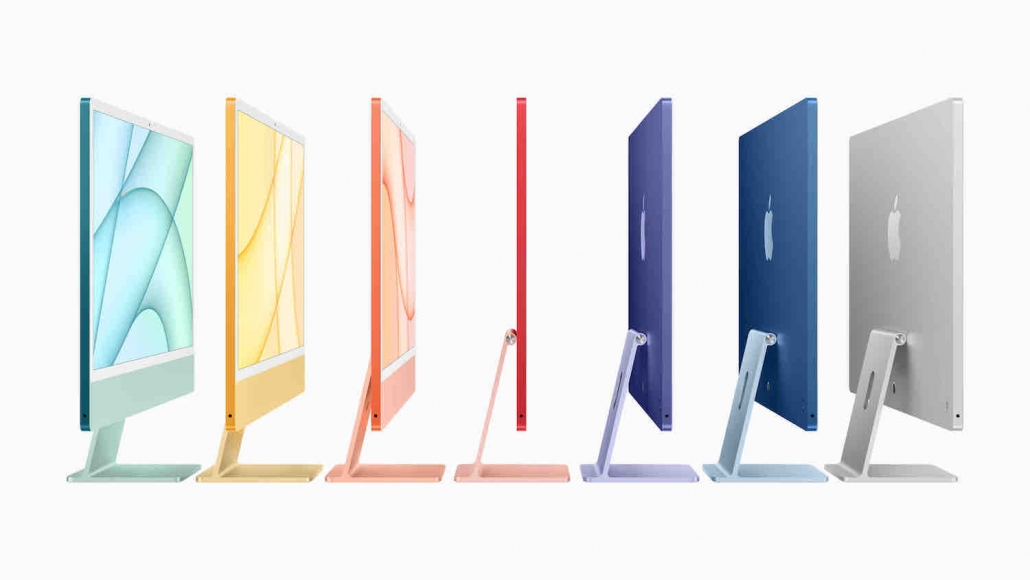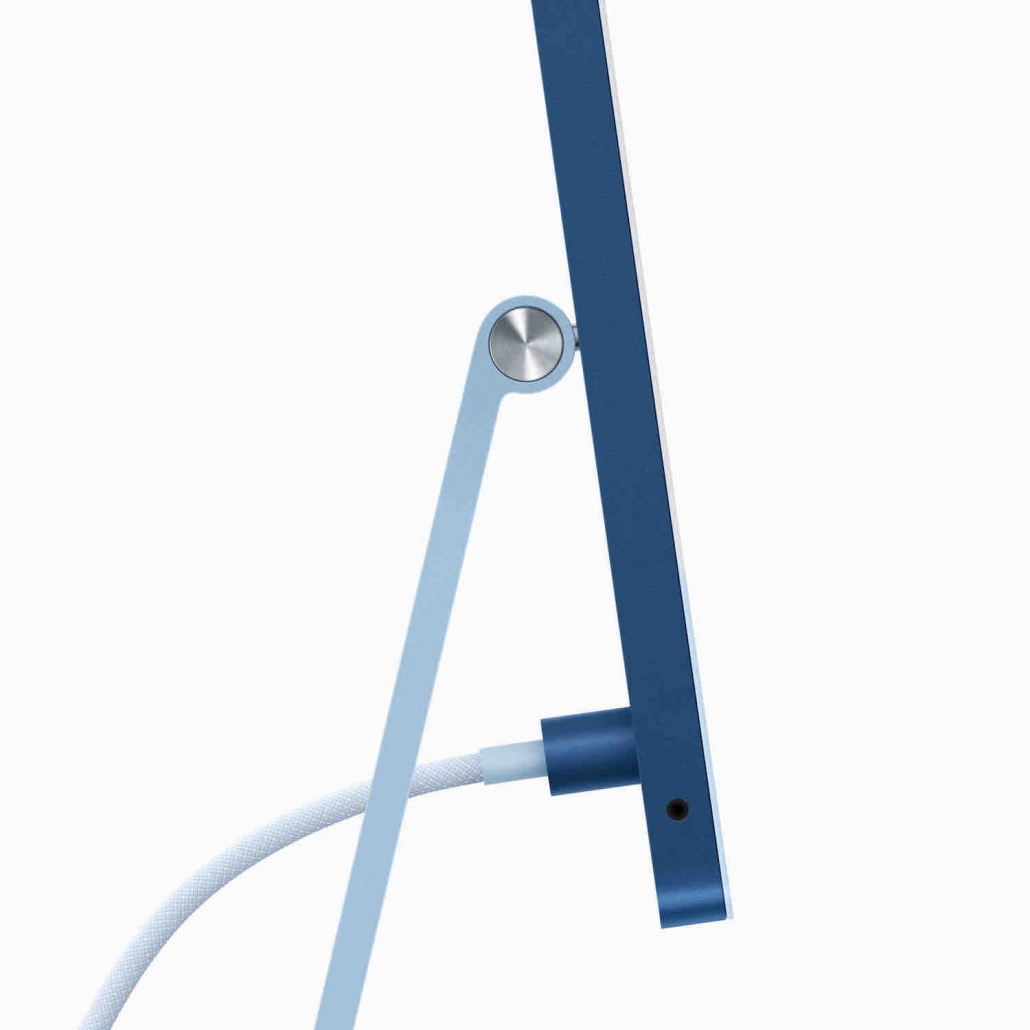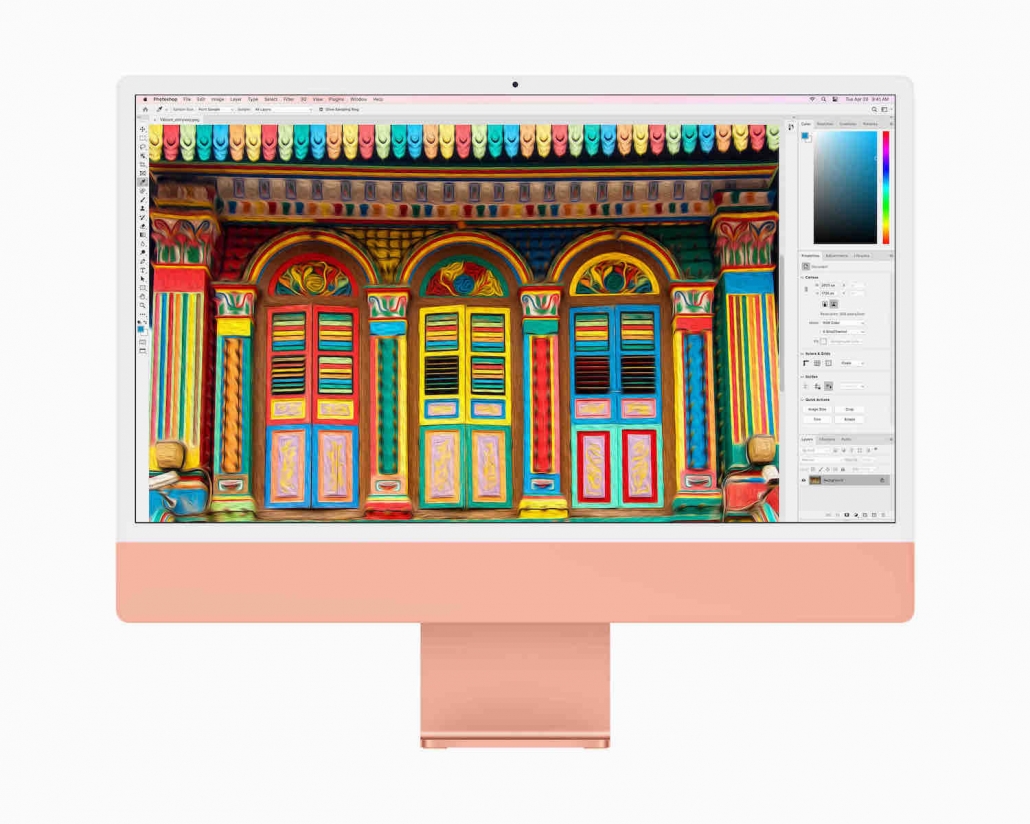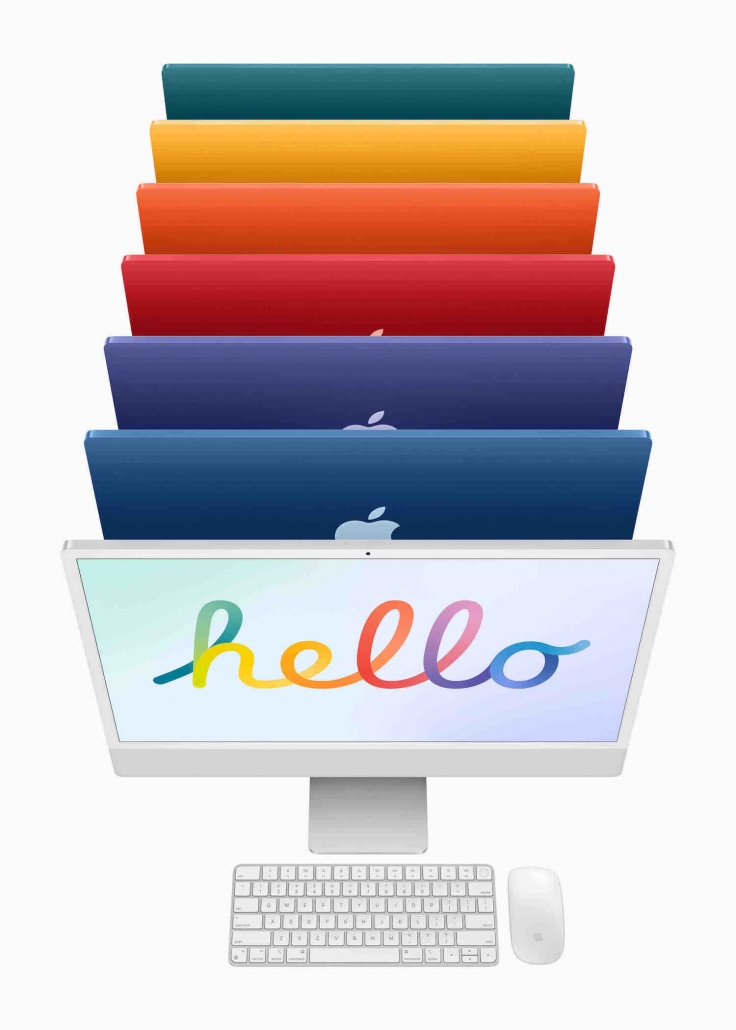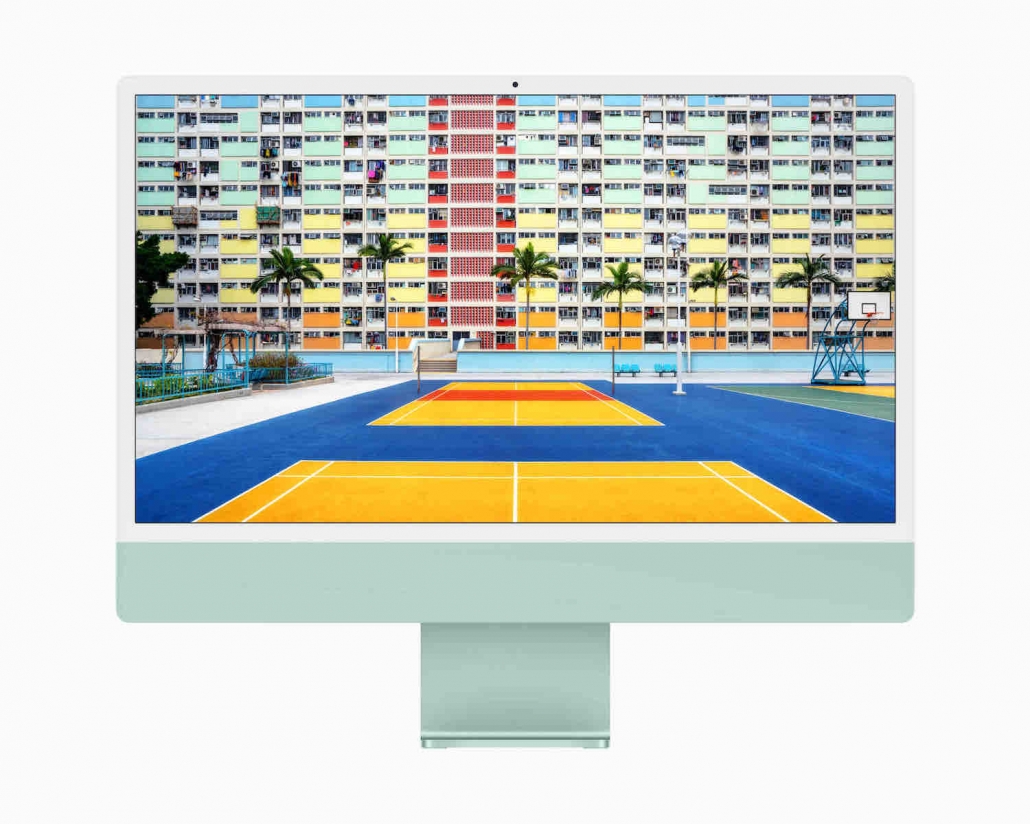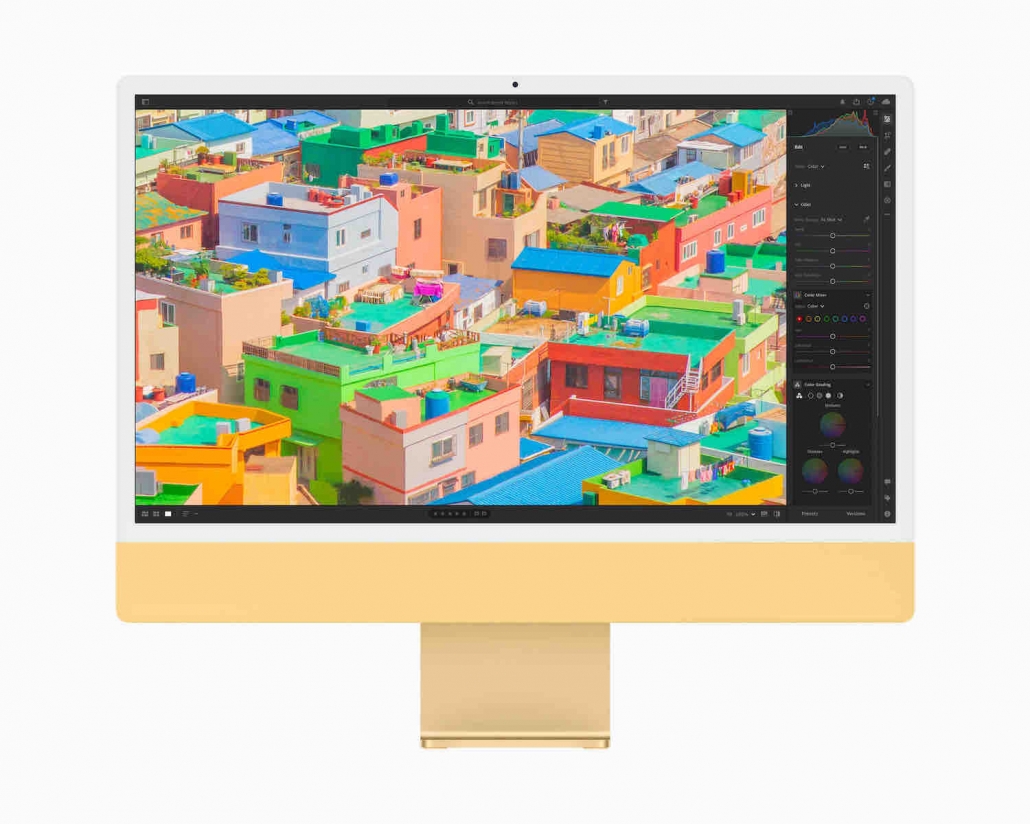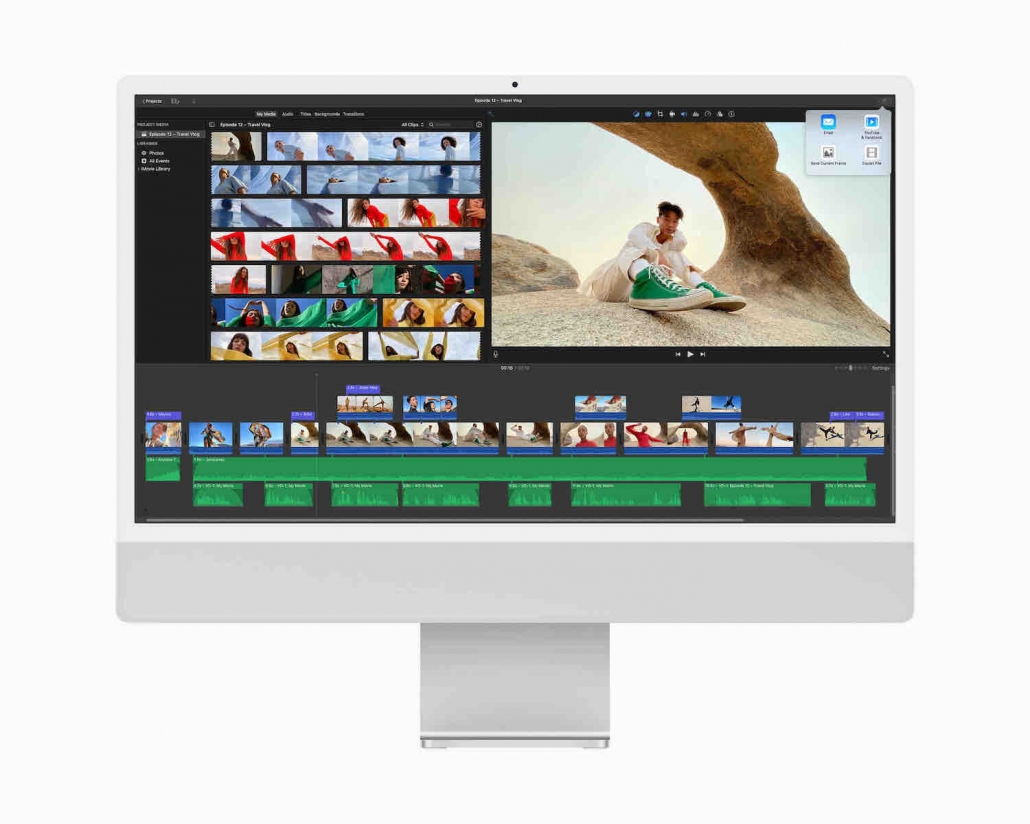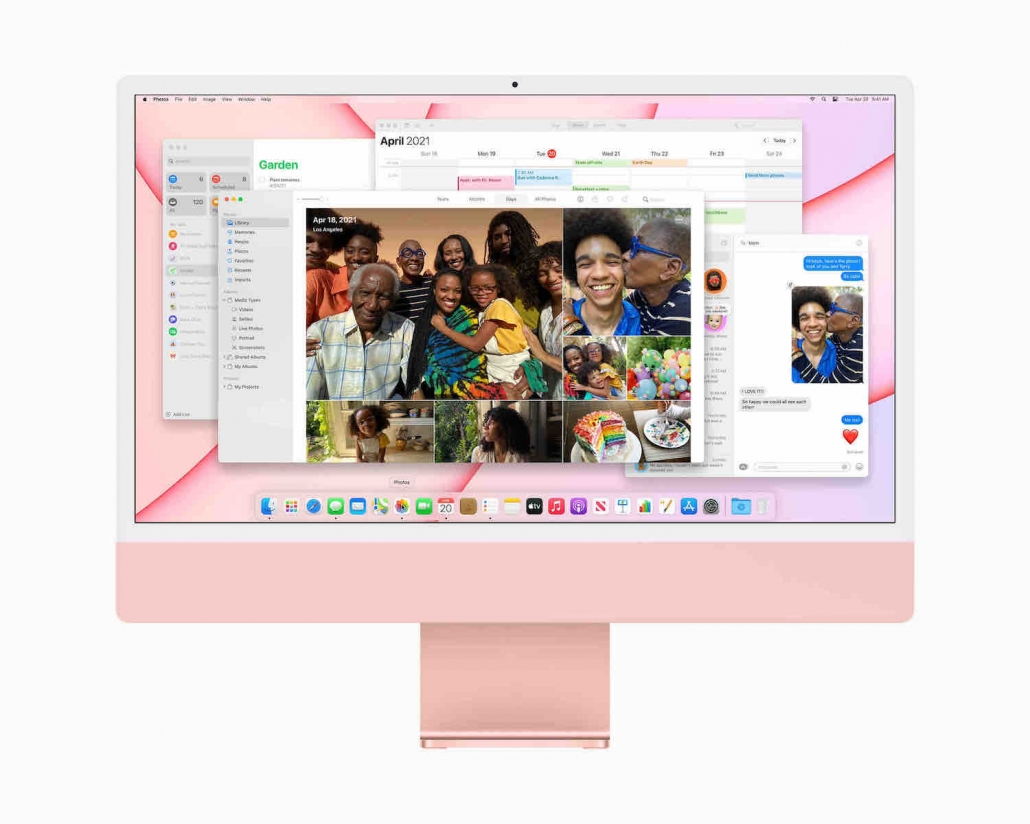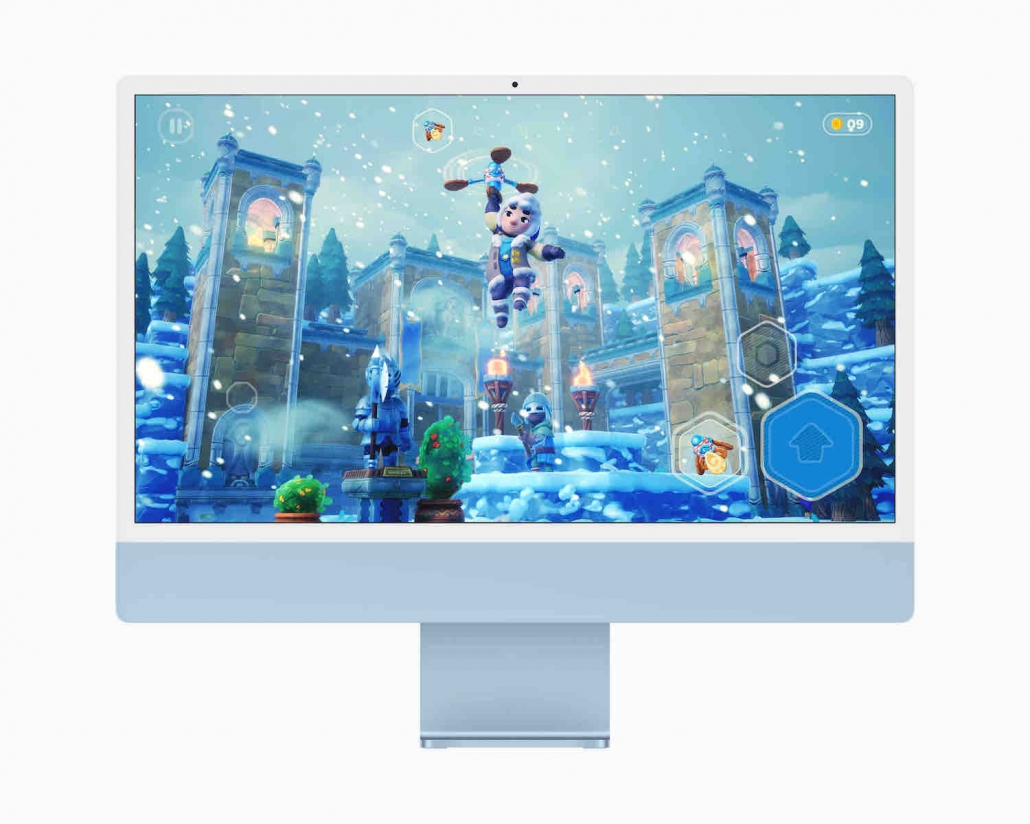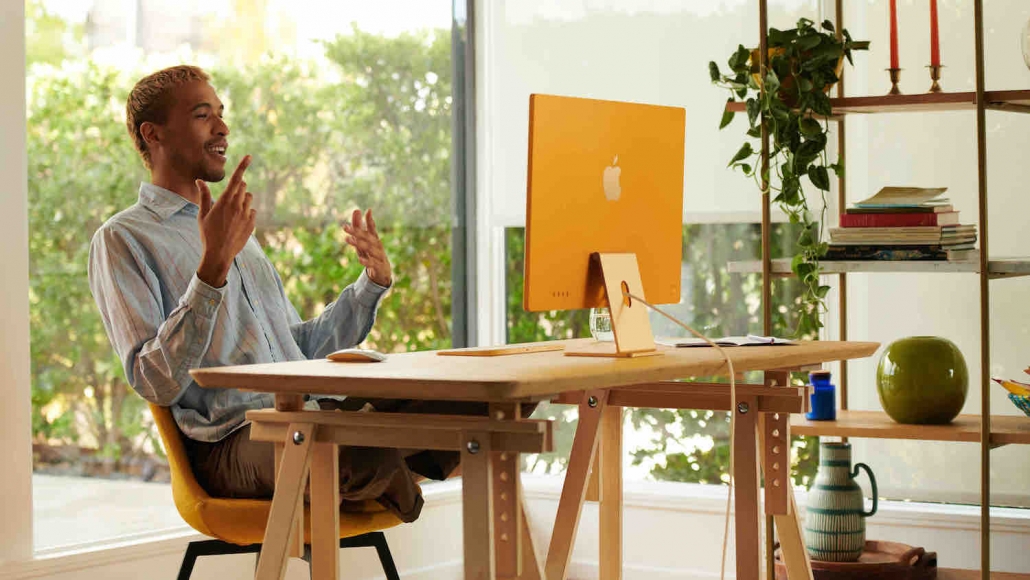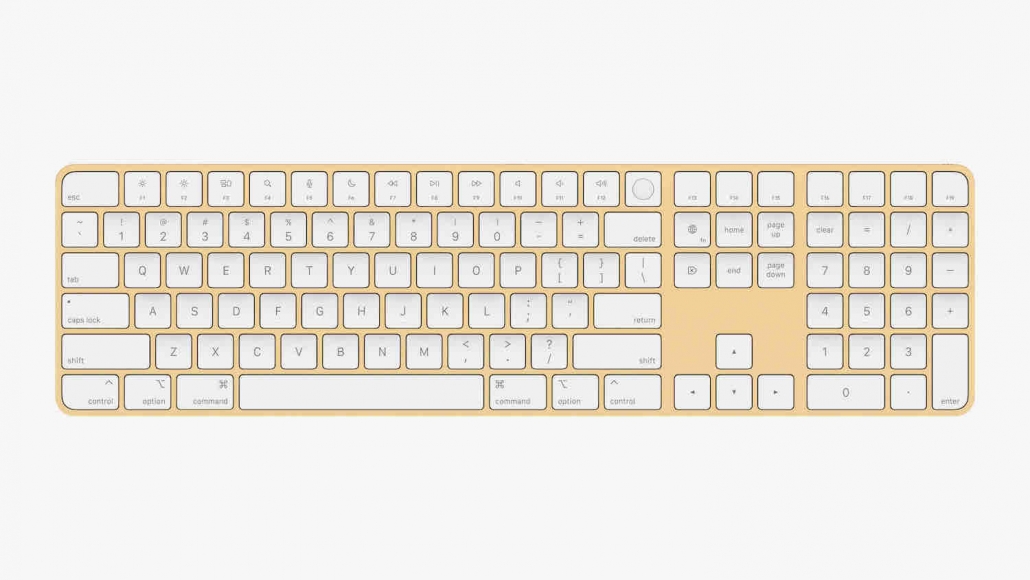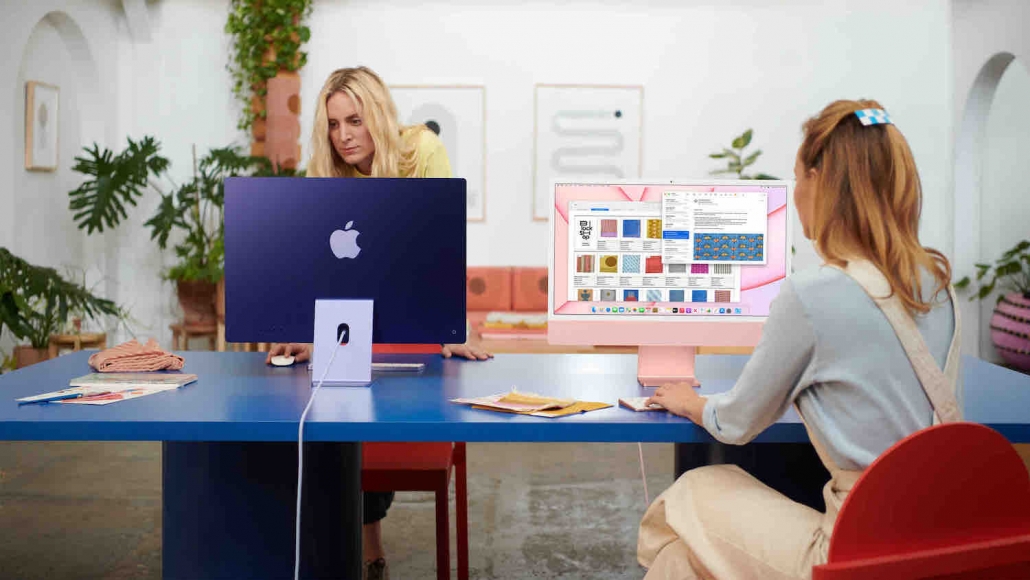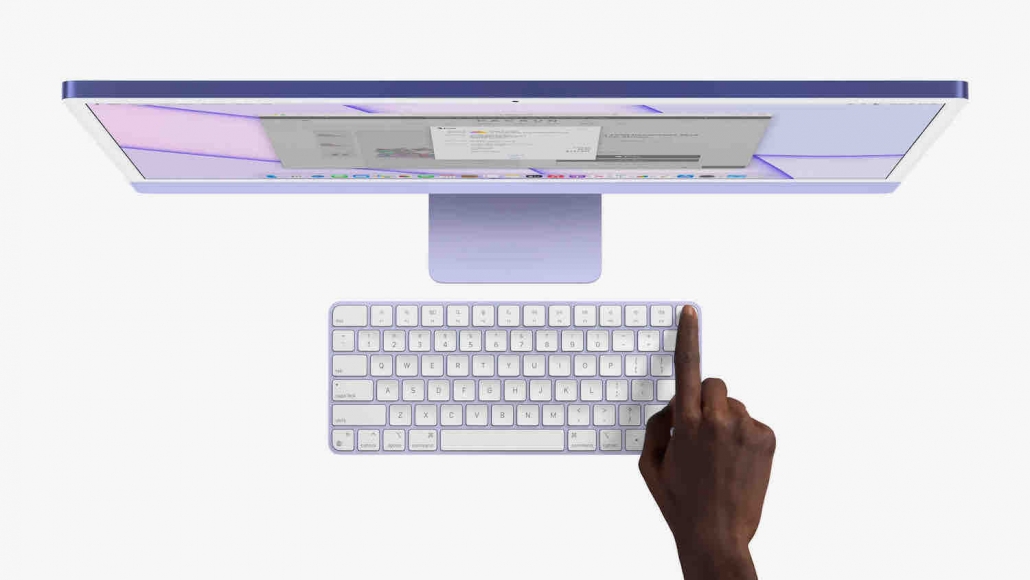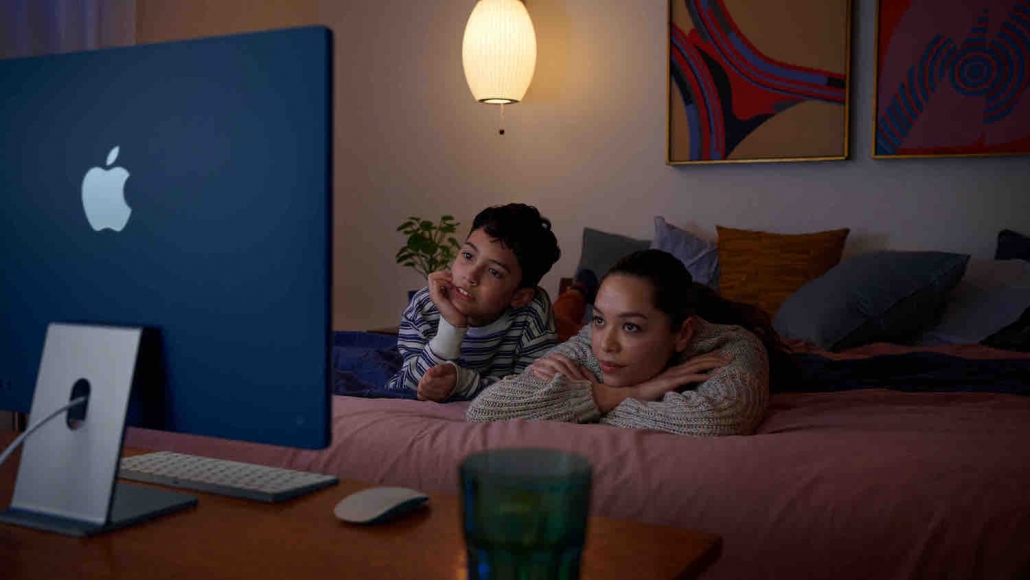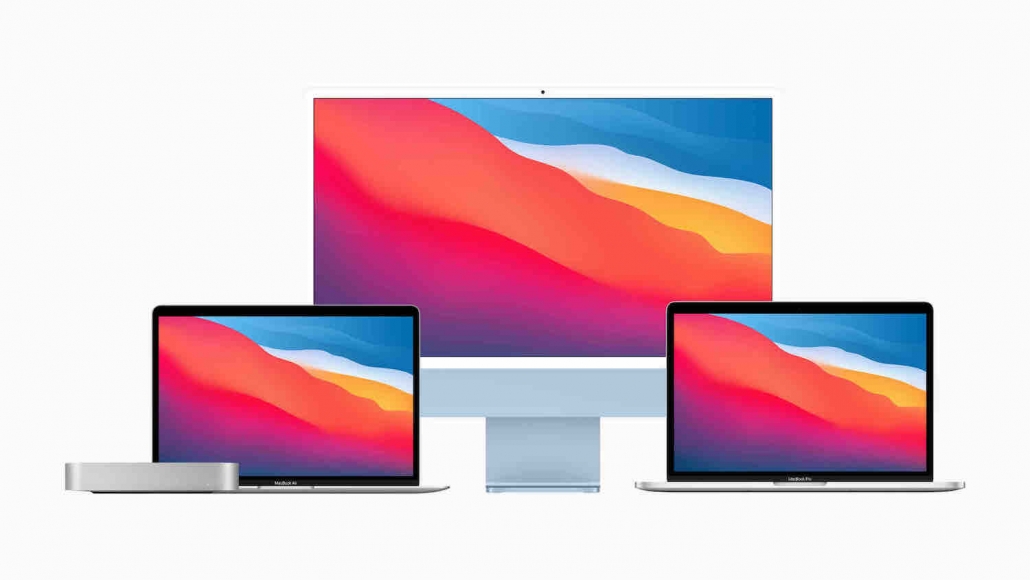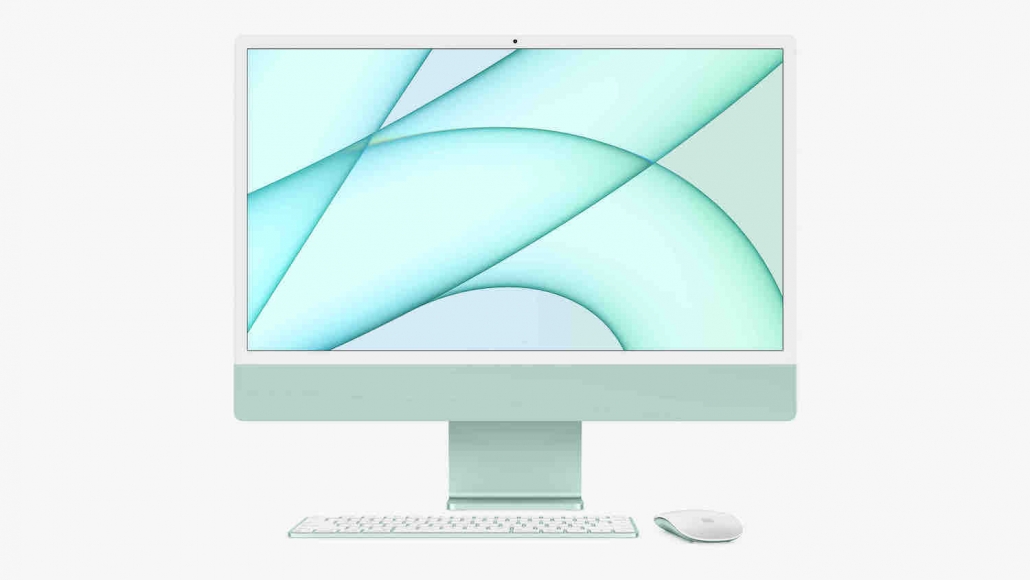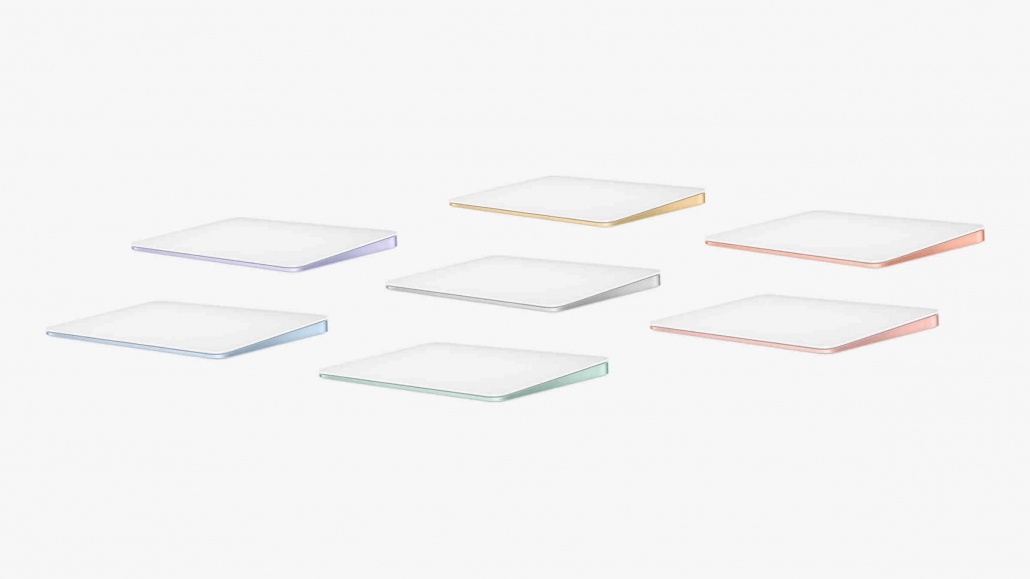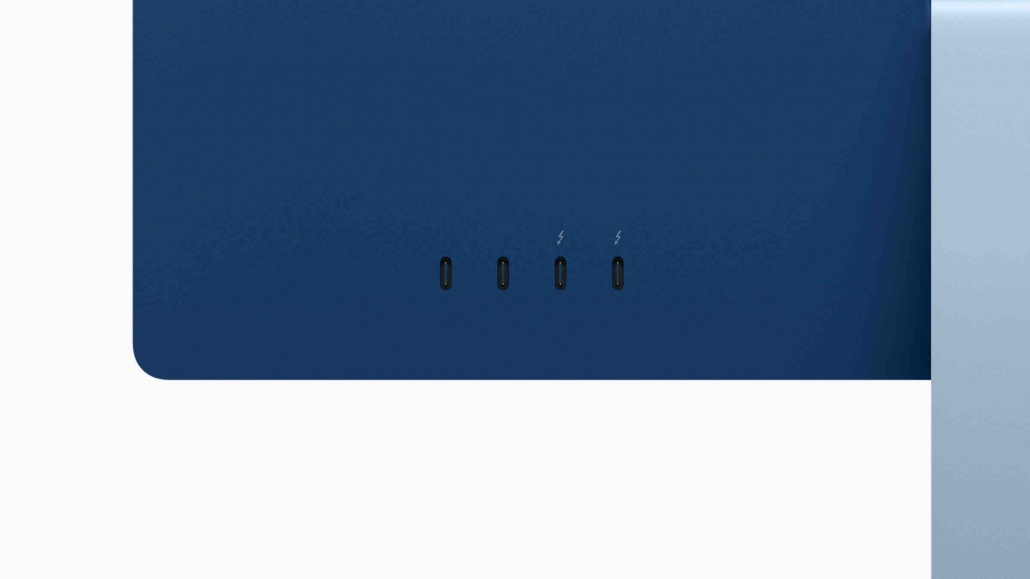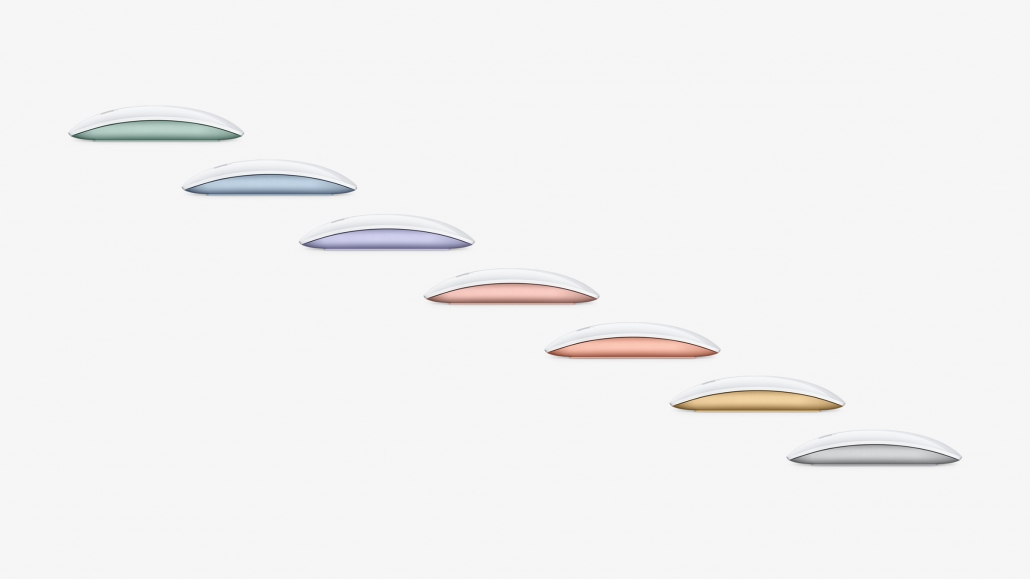 M1 Powered iPad Pro
Another big surprise from Apple's April event was an M1 powered iPad Pro, touted as the most powerful and advanced iPad Pro! The 12.9inch iPad Pro has a Liquid Retina XDR display that brings extreme dynamic range to iPad Pro. Offering a stunning visual experience with more true to life details on the most demanding of HDR Workflows. Cellular offerings come in flavours of 5G, delivering super fast 5G speeds on the move and the iPad Pro now includes support for Thunderbolt. There is also a brand new Ultra Wide front camera for Center Stage. The new iPad Pro will be available from April 30th and start shipping in the 2nd half of May.
"The revolutionary M1 chip has been a breakthrough for the Mac, and we're incredibly excited to bring it to iPad Pro,"

"With M1's huge jump in performance, a groundbreaking extreme dynamic range experience on the 12.9-inch Liquid Retina XDR display, up to 2TB of high-speed storage, Thunderbolt expansion, a four-speaker audio system, pro cameras with LiDAR Scanner, blazing-fast 5G connectivity, an amazing video-calling experience with Centre Stage — combined with the advanced features of iPadOS and a powerful pro app ecosystem all in a device users can hold in one hand — there's nothing else like iPad Pro." Greg Joswiak, Apple's senior vice president of Worldwide Marketing.
The M1 chip that is on the powerful Mac Mini, Macbook Air, Macbook Pro and now iMac bring a new level of performance to the iPad Pro. The 8-Core CPU design features the world's fasted CPU cores in low-power silicon delivering up to 50% faster CPU performance than A12Z Bionic. While the 8-core GPU is in a class of it's own delivering up yo 40% faster GPU performance. The combination of the two widens the lead of the iPad Pro as the fastest device of its kind.
The iPad Pro is even more capable than ever before with a 16-core Apple Neural Engine, an advanced image signal processor (ISP), a unified, high-bandwidth memory architecture with up to 16GB of memory, 2x faster storage, and up to 2TB capacity. Furthermore the M1 enables an all day battery life in the thin and light iPad Pro. iPadOS takes full advantage and makes it able to handle everything! From everyday navigation to the most demanding of workflows.
The display has a Liquid Retina XDR brings the stunning Pro Display XDR performance to the 12.9inch iPad Pro. It has new cutting edge mini-LED design that uses over 10,000 LEDs across the entire back of the display and has up to 1000 nits of full screen brightness and 1600 nits of peak brightness. It also has 1M to 1 contrast ratio. The result is a stunning visual experience that reflects what can be seen in real life. Bringing the brightest highlights and most subtle details in even the darkest images. Creatives are going to see great benefits, such as photographers, videographers and filmmakers. They can view and edit true-to-life HDR content, with other tech such as ProMotion, TrueTone and P3 wide colour support, which is also on the 11inch version. The Liquid Retina XDR is only on the larger 12.9inch version.
The iPad Pro now has support for Thunderbolt and USB 4 support, making the USB-C port the fastest most reliable port ever on an iPad. It now has 4x more bandwidth for wired connections than on previous iPad Pros, up to 40Gbps. Thunderbolt supports 10Gbps Ethernet and opens up a plethora of accessories for the iPad Pro. Such as faster external storage, high resolution displays such as the Pro Display XDR at full 6K resolution.
TrueDepth on the iPad Pro now features a new 12MP Ultra Wide front camera, designed for iPad Pro. It enables Centre Stage, a new experience for video calls. Center Stage uses a larger field of view and the machine learning capabilities of the m! is able to recognise and keep users centered in the frame. As users move around, Center Stage will automatically pan to keep them in shot. When others join in the camera will detect them too and zoom out to fit everyone in!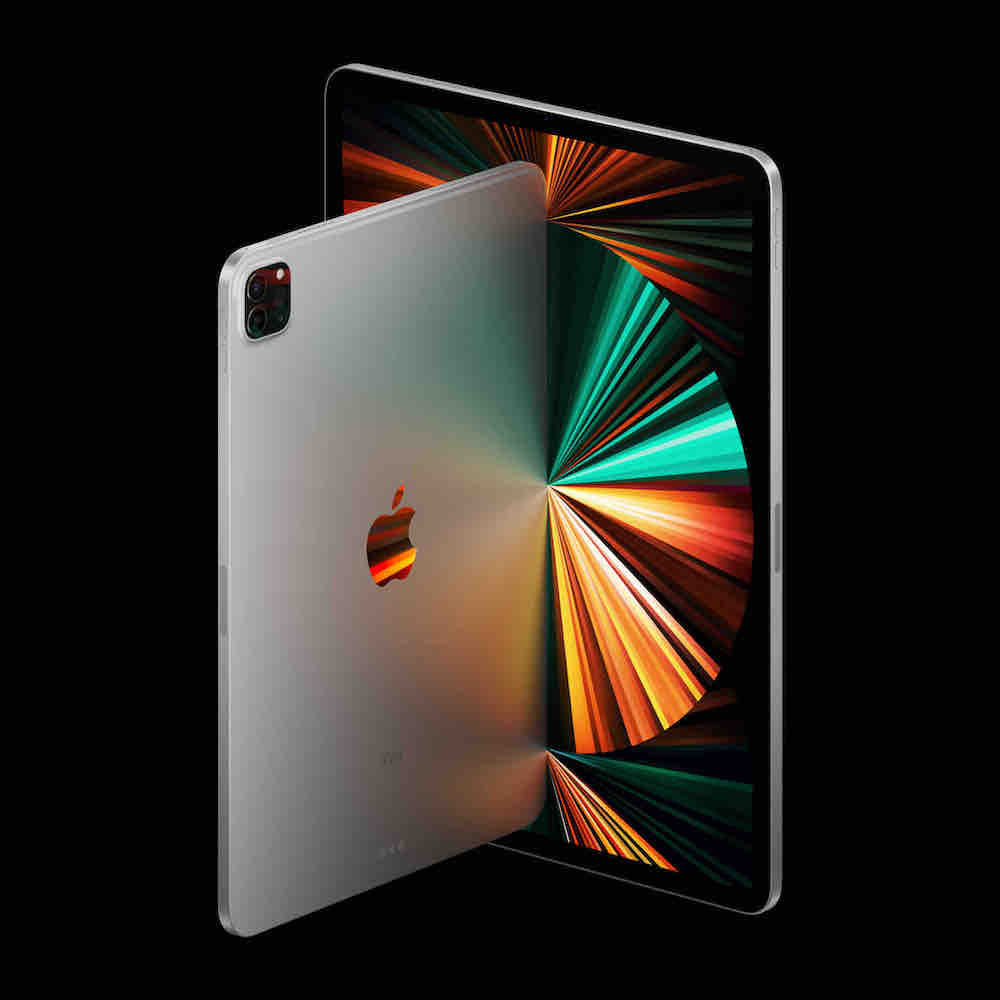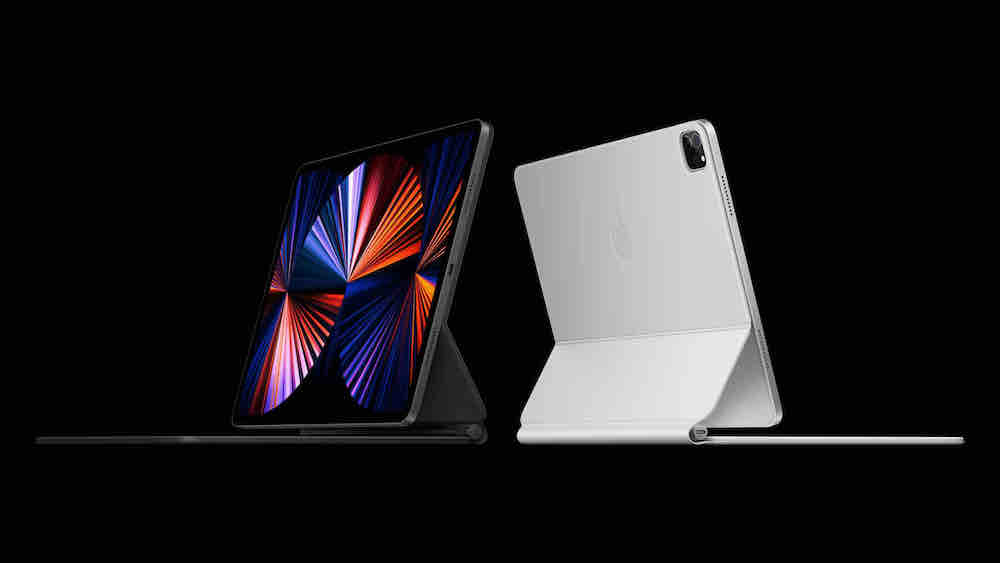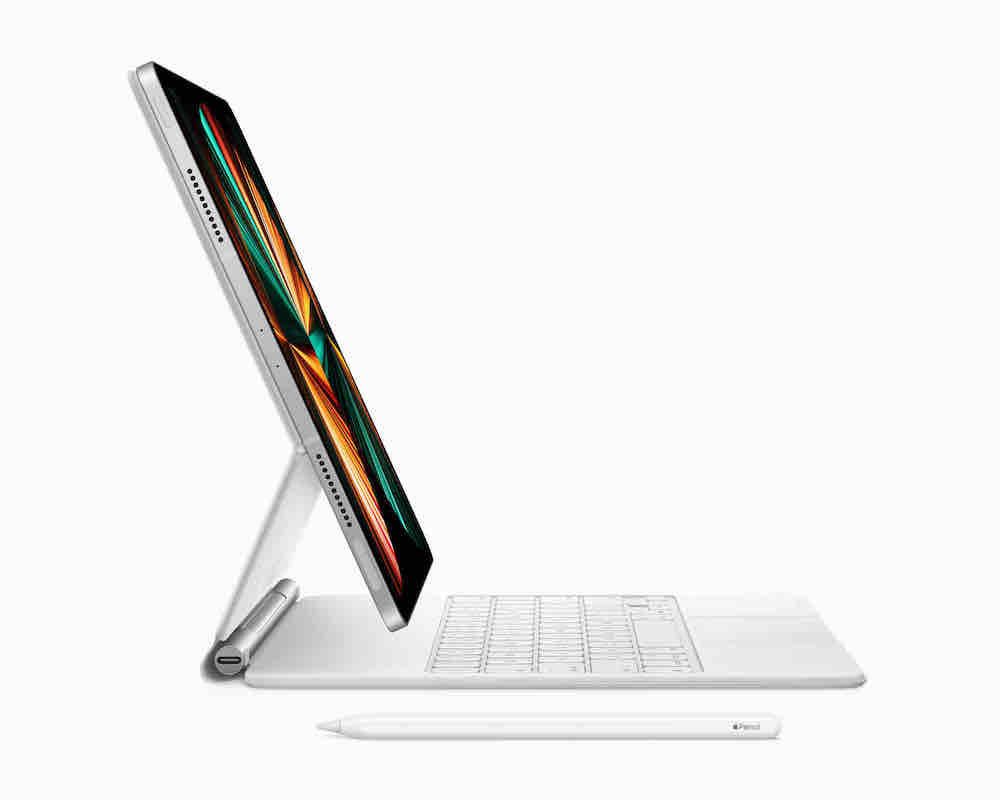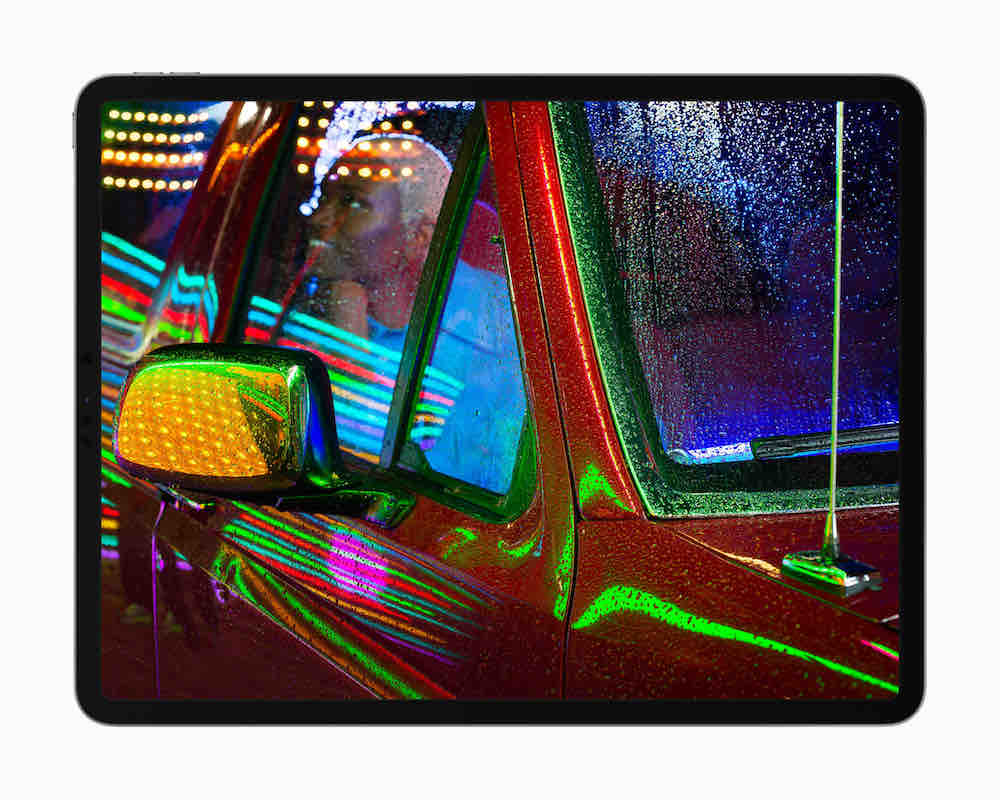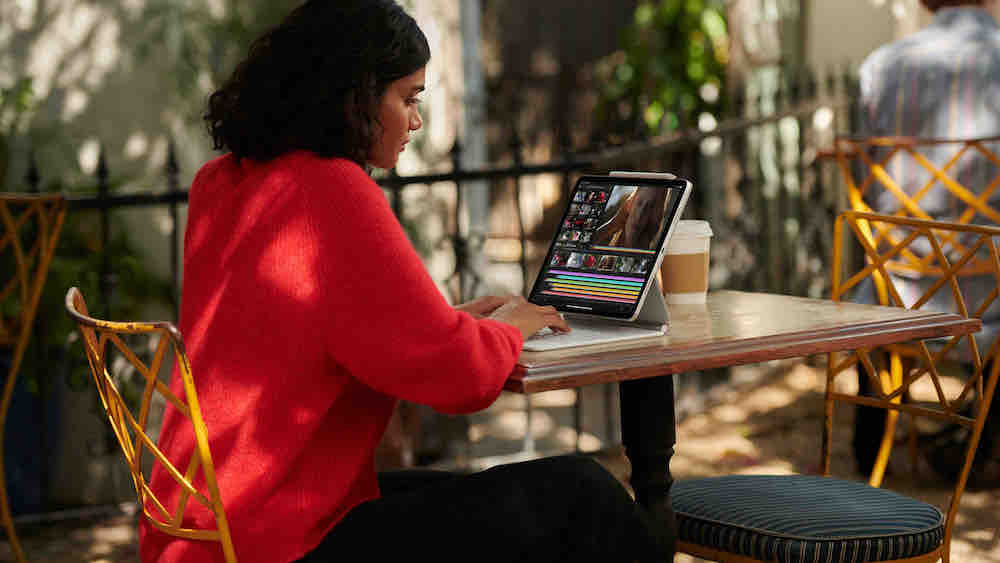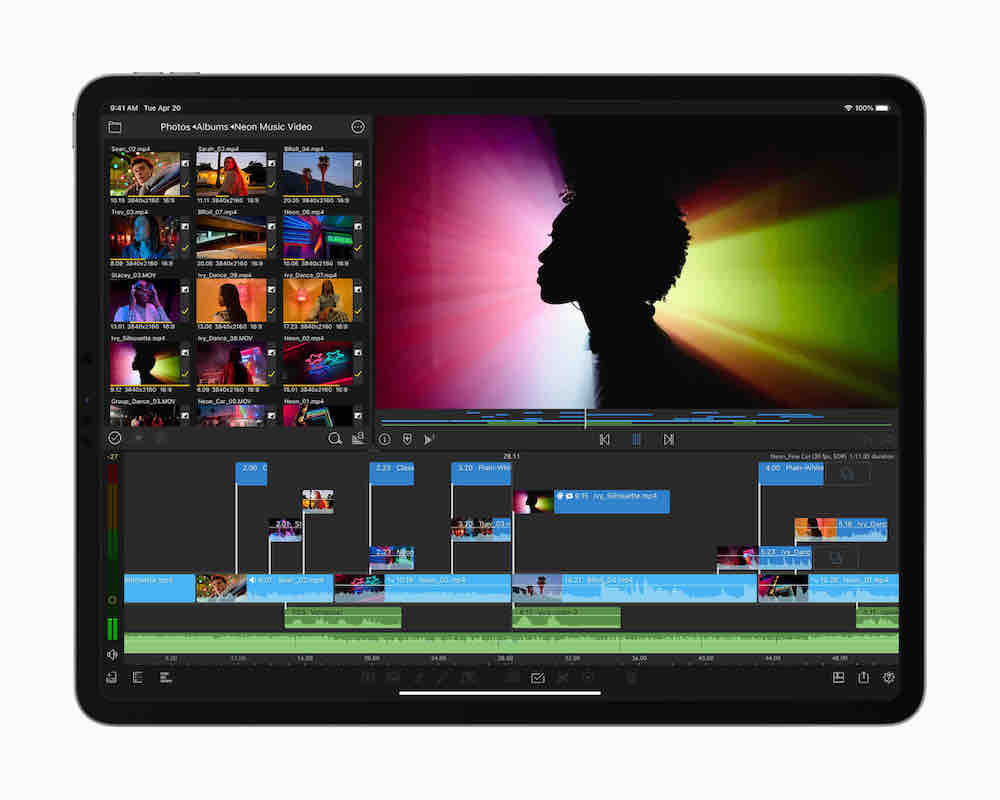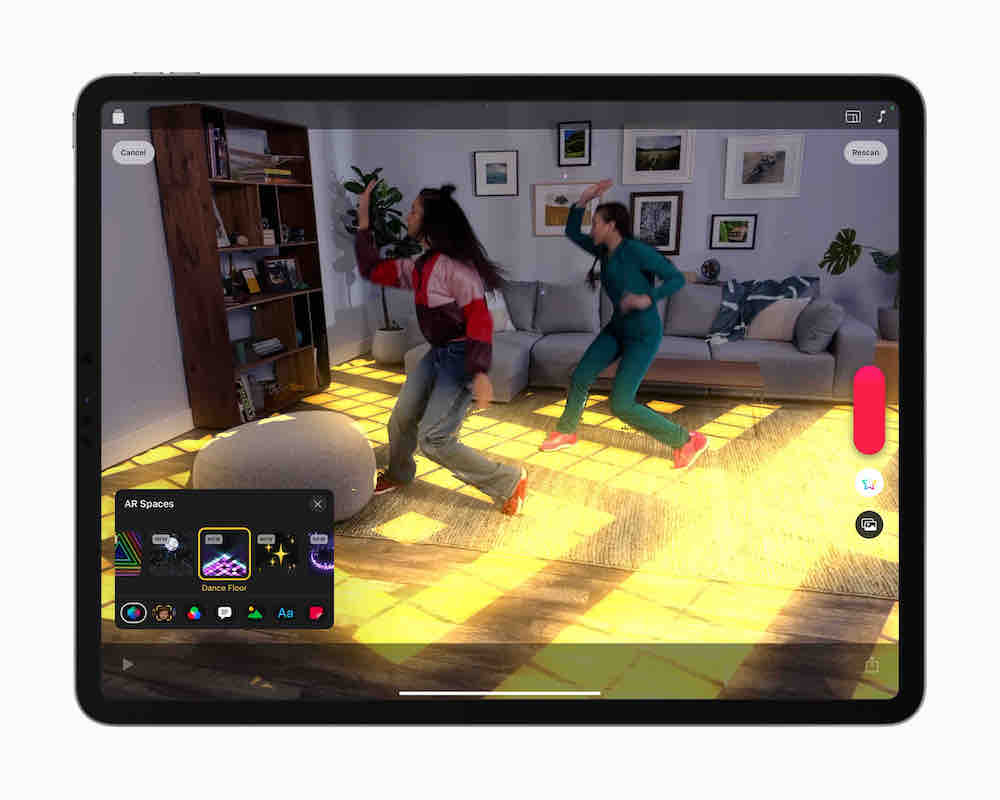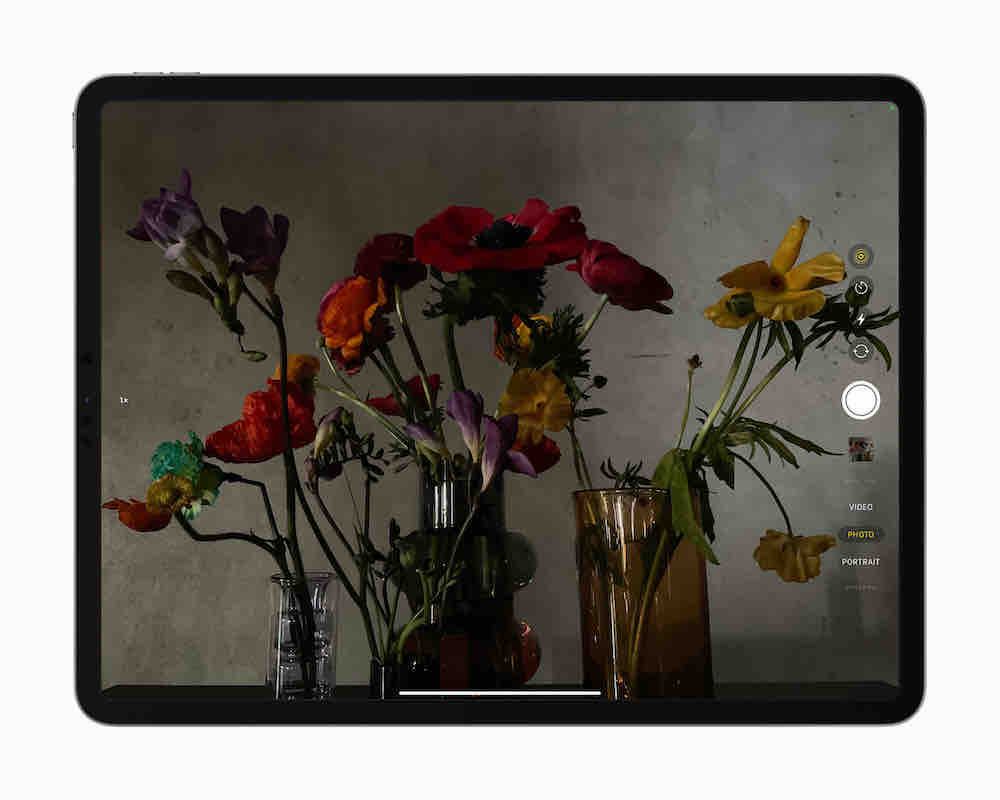 Upgraded Apple TV 4K
Apple have announced an upgraded Apple TV 4K, with high frame rate HDR and Dolby Vision. The new Apple TV 4K has an A12 Bionic Chip providing a boost in graphics performance, video decoding and audio processing. The new Siri Remote has had a nice redesign with intuitive navigation controls.
"Apple TV 4K is in a category of its own, leveraging a deep integration of Apple hardware, software, and services that delivers a massive upgrade to any TV for the very best cinematic experience,"

"With the A12 Bionic and the all-new Siri Remote, Apple TV 4K lets customers enjoy their favourite shows, movies, and more in the highest quality, with simple and intuitive controls. And of course, Apple TV 4K offers easy access to Apple services, along with thousands of apps on the App Store for even more entertainment options." Bob Borchers, Apple's vice president of Worldwide Product Marketing
A12 Bionic on the new Apple TV 4K now supports high frame rate HDR and Dolby Vision Video allowing for fast moving 60fps to play smooth and more life like content. Apple is working with leading video providers around the world. Such as FOX Sports, NBCUniversal, Paramount+, Red Bull TV, and Canal+. As they begin to stream in high frame rate HDR. Videos shot on iPhone 12 Pro will be displayed in full 60fps Dolby Vision on the new Apple TV 4K too.
Now with Apple TV and iPhone an innovative colour balance is capable. Apple TV will use the light sensor in the iPhone to compare the colour balance to the industry standard specifications used by cinematographers worldwide. Apple TV will then automatically tailor its video output to deliver more accurate colours and improved contrast. Without adjusting the TV!
New Siri Remote features an innovative clickpad which offers five way navigation for better accuracy. It is also touch enabled for fast directional swipes. The outer ring of the clickpad supports an intuitive circular gesture which turns into a jog control. The power button also controls the TV power and another button controls mute. Siri can also be used to search for specific shows or movies, control smart home accessories, check sport scores, the weather and more!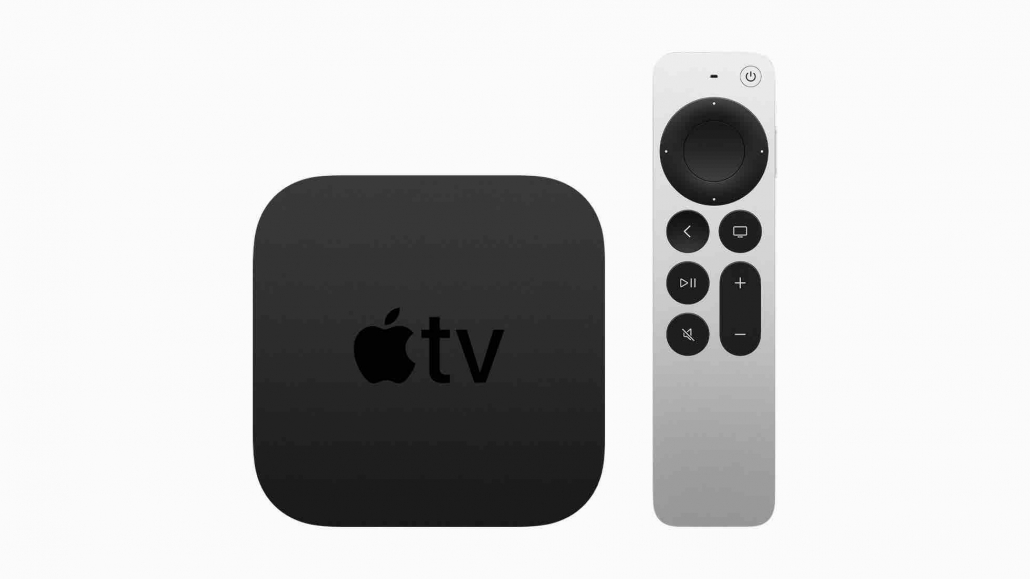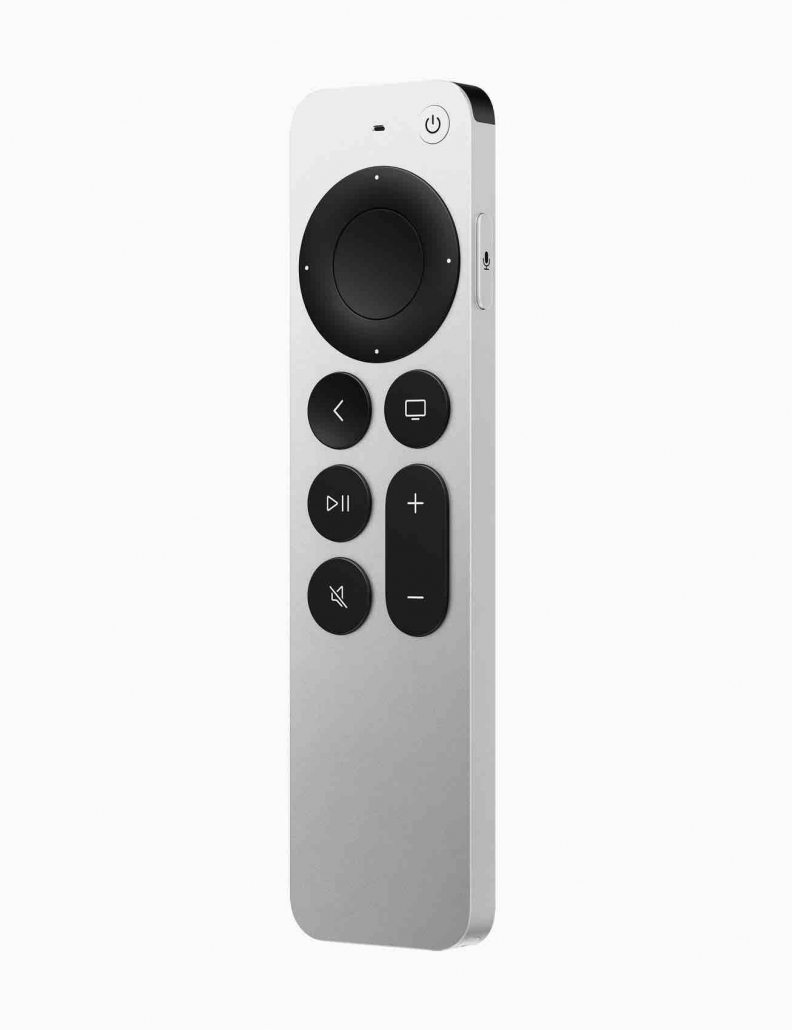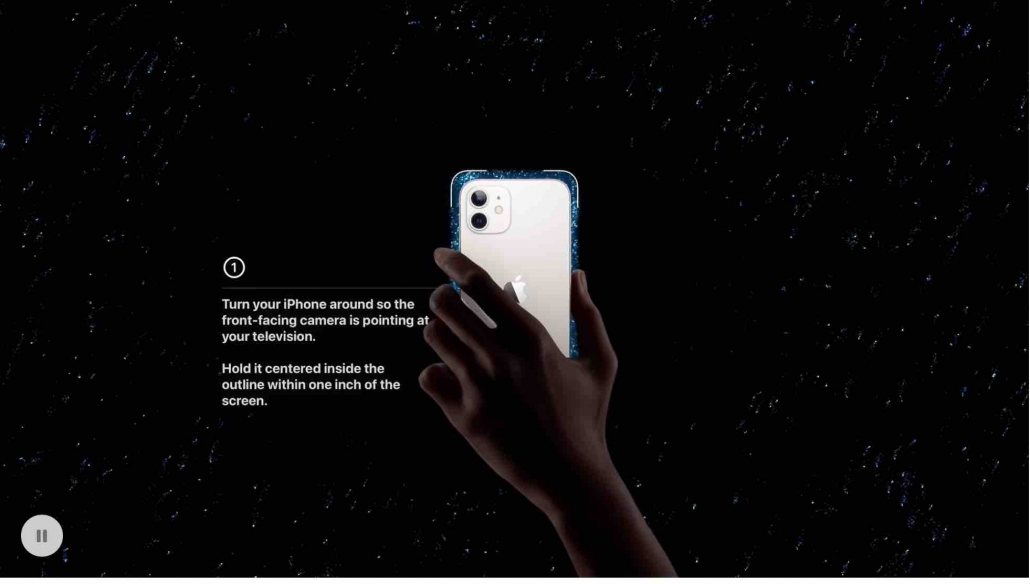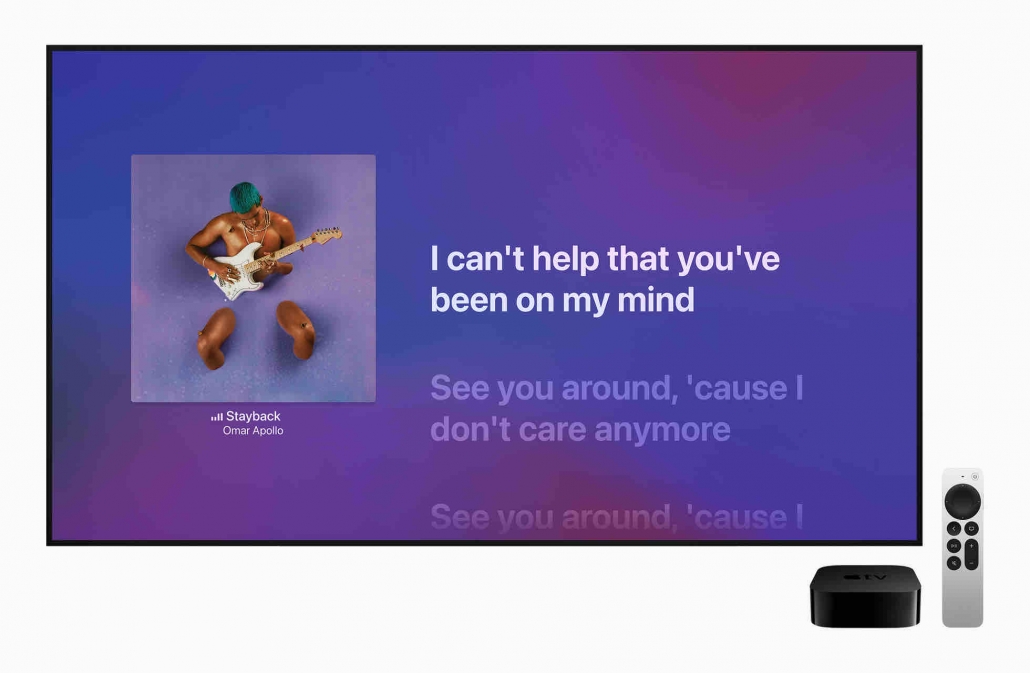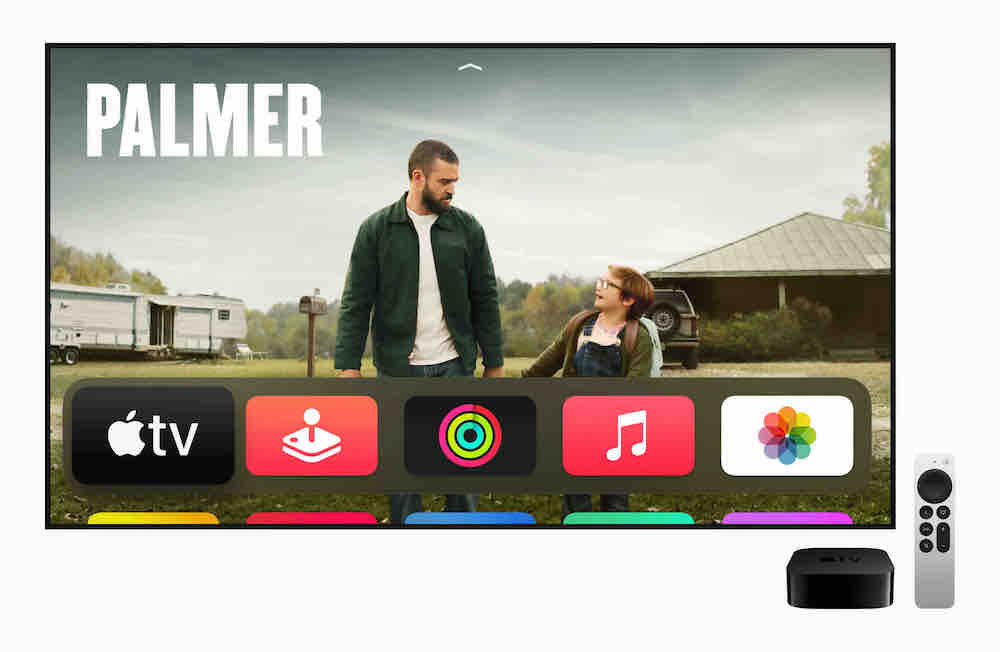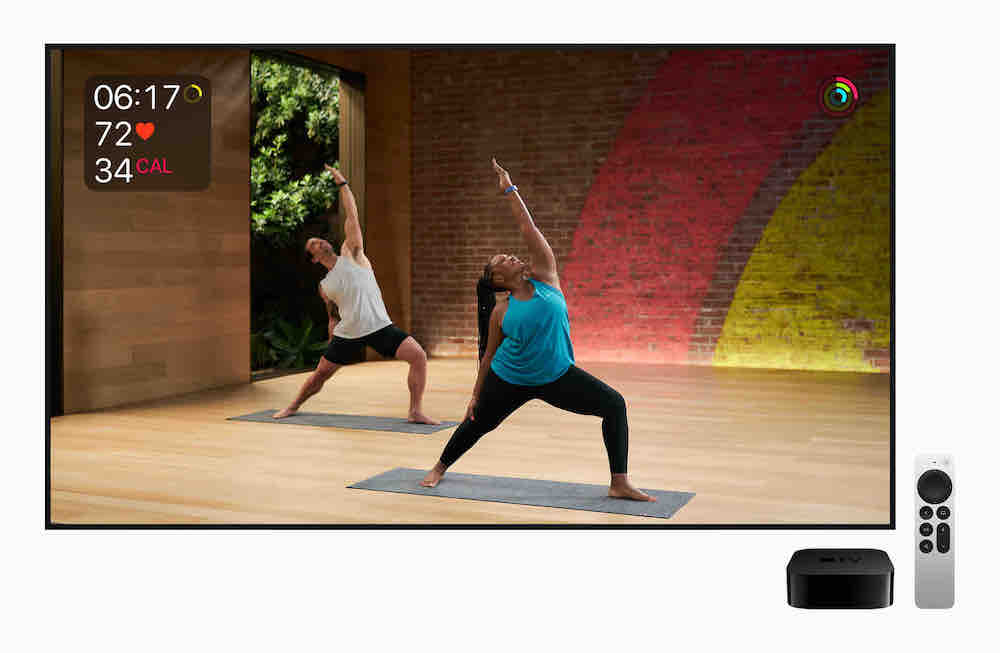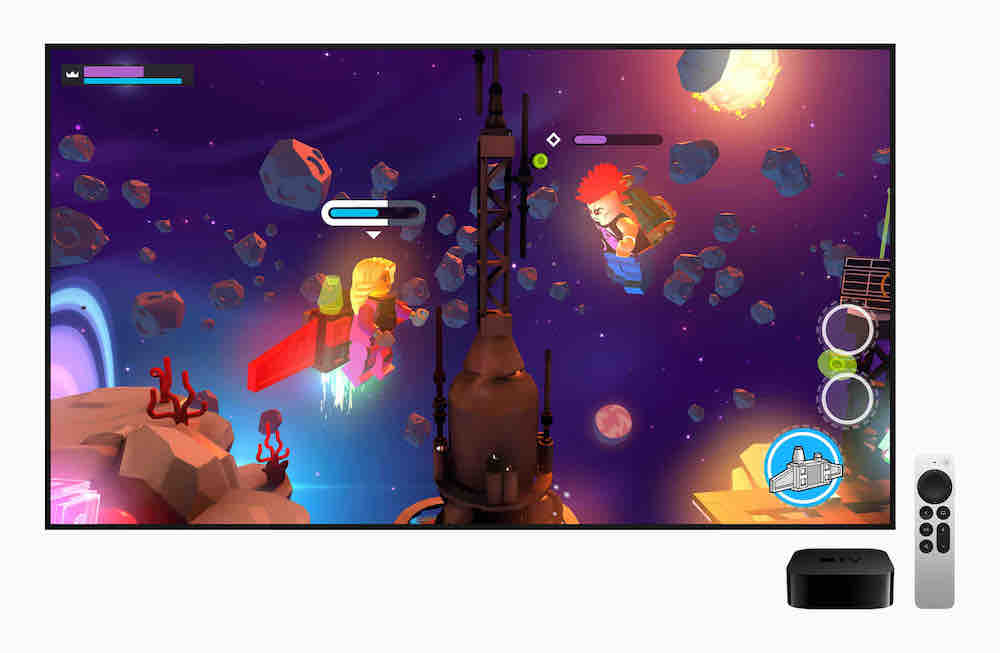 AirTags
Apple unveiled their Tile competitor, AirTag. It's a small and elegant accessory that helps you keep track of things that mean the most to you. You are able to locate and find these products via the Find My App on your iPhone. Attach them to your keys, your wallet, your handback, backpack, anything at all! AirTags uses the global Find My Network and can help locate a lost item. While keeping data safe, private and anonymous with end to end encryption. They ar available for £29 for 1 or £99 for 4 and are available 30th April.
"We're excited to bring this incredible new capability to iPhone users with the introduction of AirTag, leveraging the vast Find My network, to help them keep track of and find the important items in their lives,"

"With its design, unparalleled finding experience, and built-in privacy and security features, AirTag will provide customers with another way to leverage the power of the Apple ecosystem and enhance the versatility of iPhone." Kaiann Drance, Apple's vice president of Worldwide iPhone Product Marketing.
Each AirTag is small and lightweight, features precision etched polished stainless steel and is IP67 water and dust resistant. There is a small speaker built in top help you locate an AirTag. While there is also a removeable cover to make it easy for users to replace the battery. Simply bring the AirTag close to an iPhone to connect it. You can attach a name to the AirTag to help you assign the tag to a cherished item of yours. Personalise the AirTag with free engraving including text and 31 different emoji's if you so choose at checkout on Apple's website. You can either place an AirTag into a bag or pocket or use a wide range of Apple-designed AirTag accessories. Such as the Polyurethane Loop, Leather Loop or Leather Key Ring.
Find My
Once the AirTag is set up it will appear in the items tab from within the Find My App. this will show the items current or last known location. If you lose the item and it is within Bluetooth range you can use the Find My App to make the AirTag emit a sound. While you can also use Siri to help locate the item. So the AirTag will play a sound if it is nearby.
Each AirTag has a U1 chip which uses Ultra Wideband Technology. Therefore allowing it to have Precision Finding for iPhone 11 and iPhone 12 users. By using this tech you are able to more accurately locate the AirTag when it is in range. When a user is moving around trying to locate an item, Precision Finding fuses input from the camera, ARKit, accelerometer and gyroscope to guide them to their AirTag. Using a combination of sound, haptics and visual feedback.
Furthermore and what's really impressive is if an AirTag is separated from it's user outside of Bluetooth range. The Find My Network will help to track it down. Find My Network is approaching a billion Apple Devices and can detect bluetooth signals from a lost AirTag and relay that information back down to it's owner, all in the background. While remaining anonymous.
While, users can place an AirTag into Lost Mode and be notified when it is in range. Furthermore when it has been located by the Find My Network. What's even better is if an AirTag is found by someone they can tap it using their iPhone or any NFC-capable device and be taken to a website which will display a contact phone number for the owner if they have provided one. That is so cool!
Furthermore AirTag also has support for the blind or low vision users. Precision Finding can use VoiceOVer and direct users who are blind or low vision to AirTag with directions like 'AirTag is 9 feet away on your left'
Privacy
No data location or location history is kept inside the AirTag. Communication with the Find My Network is end to end encrypted. So only the owner of the device has access to it's location data. As not even Apple knows the identity or location of any device that helped find it either.
AirTag also has a set of proactive features which help to discourage unwanted tracking. Bluetooth signal identifiers are transmitted by AirTag. Which rotate frequently to prevent unwanted location tracking. iOS devices can also detect that an AirTag isn't with its owner. It will notify the user if an unknown AirTag is known to be travelling with them from place to place. If users don't have an iOS device, an AirTag separated from its owner for an extended period of time. Also, it will play a sound when moved to draw attention to it. If a user detects an unknown AirTag on them, they can tap it with their iPhone or NFC-capable device. It will then give instructions to guide them to disable it.
Apple and Hermès are also creating AirTag Hermès accessories. Such as a Bag Charm, Key Ring, Travel Tag, and Luggage Tag. While Hermès accessories will also be sold with a custom-engraved AirTag based on the brand's iconic Clou de Selle signature.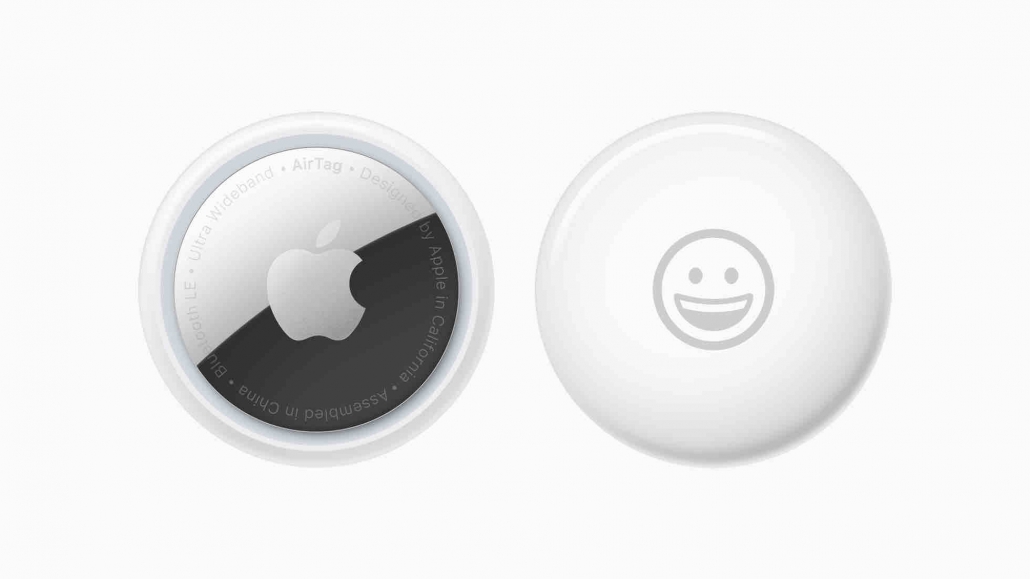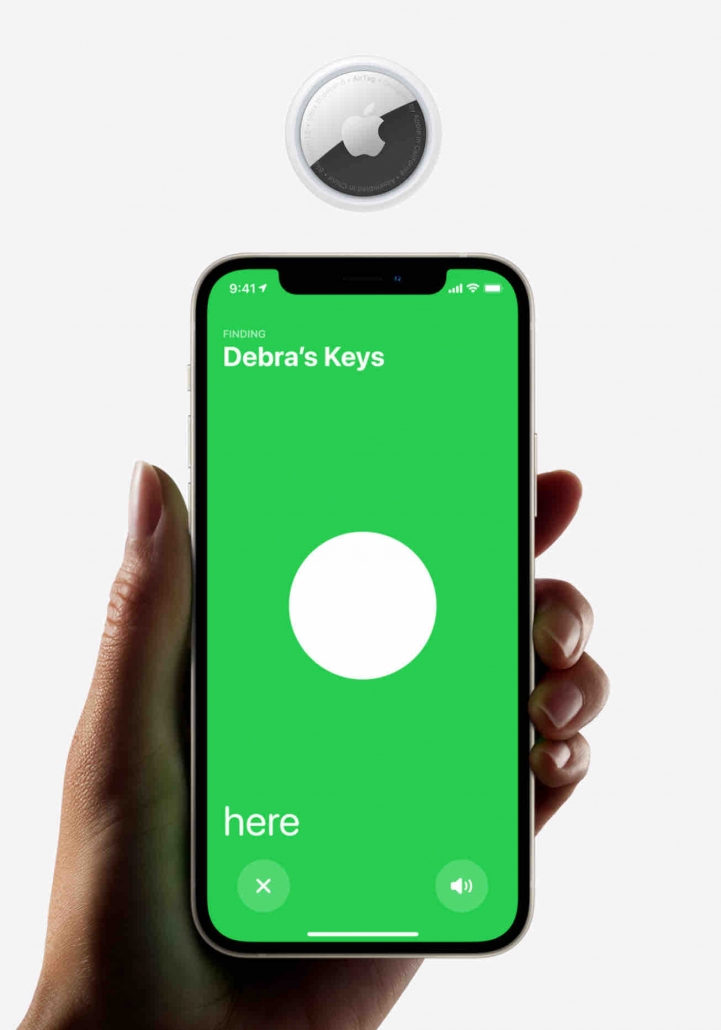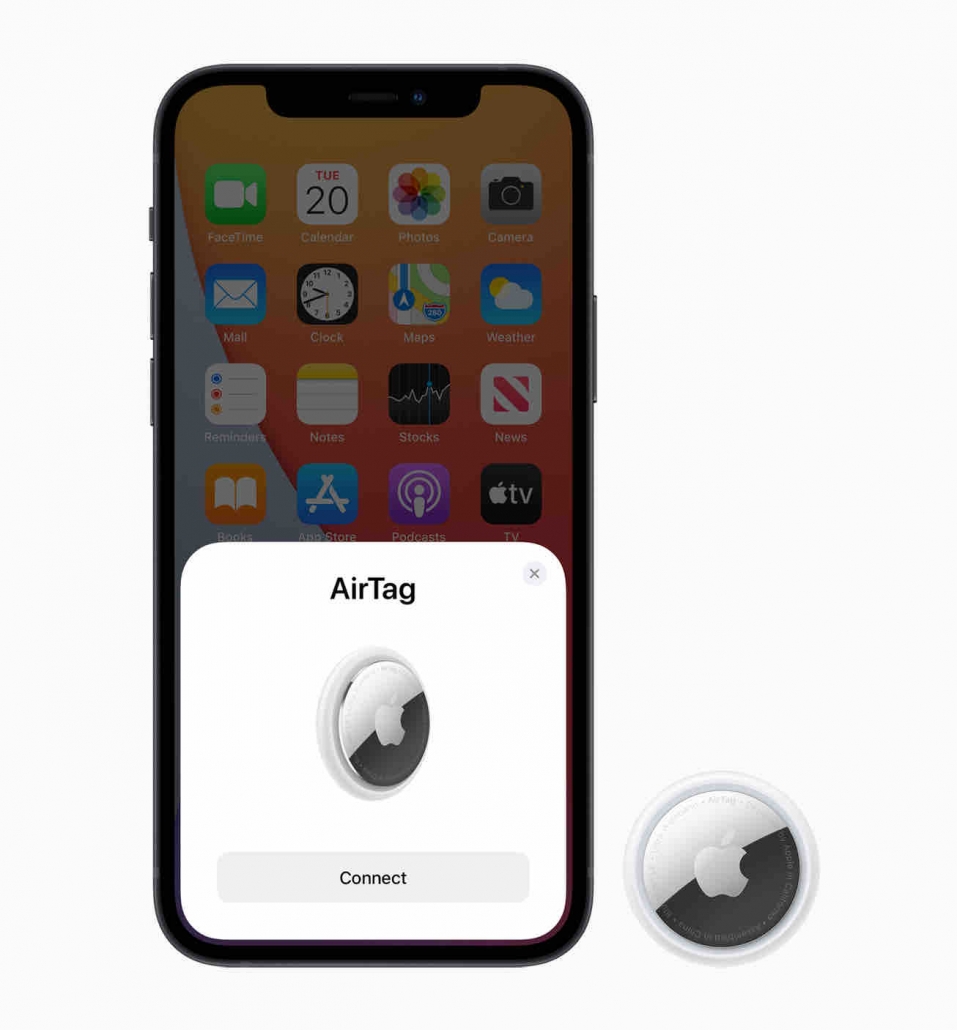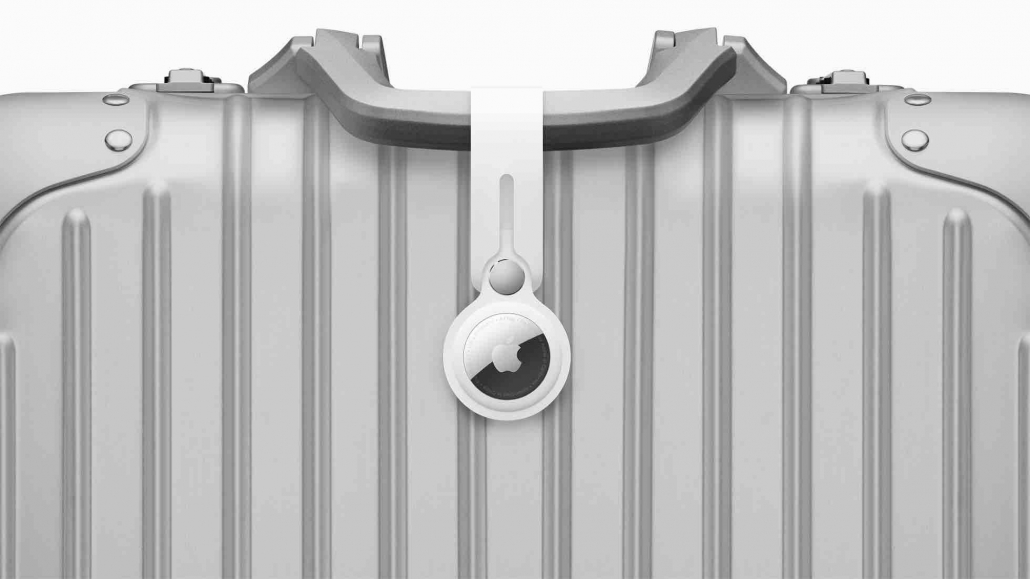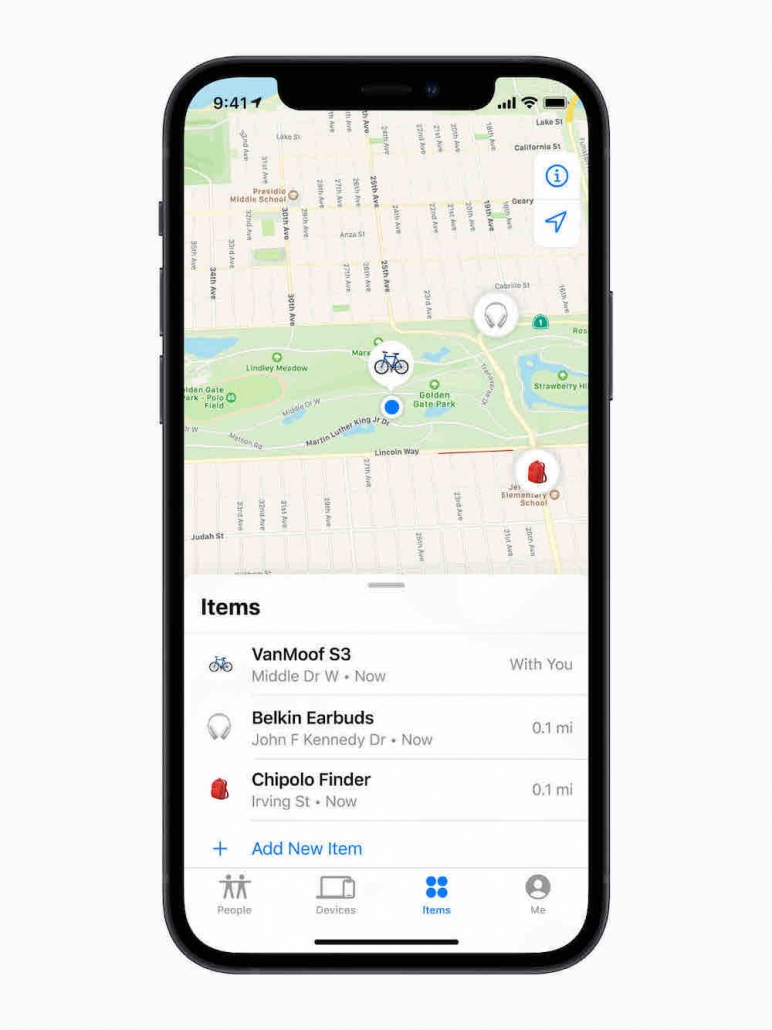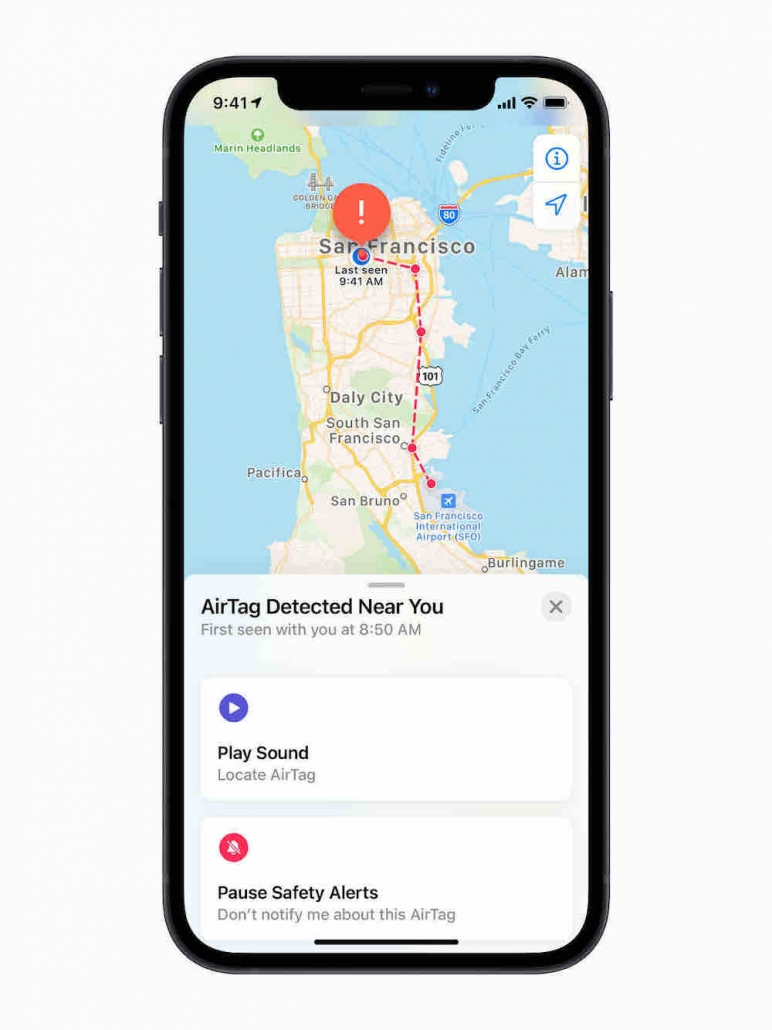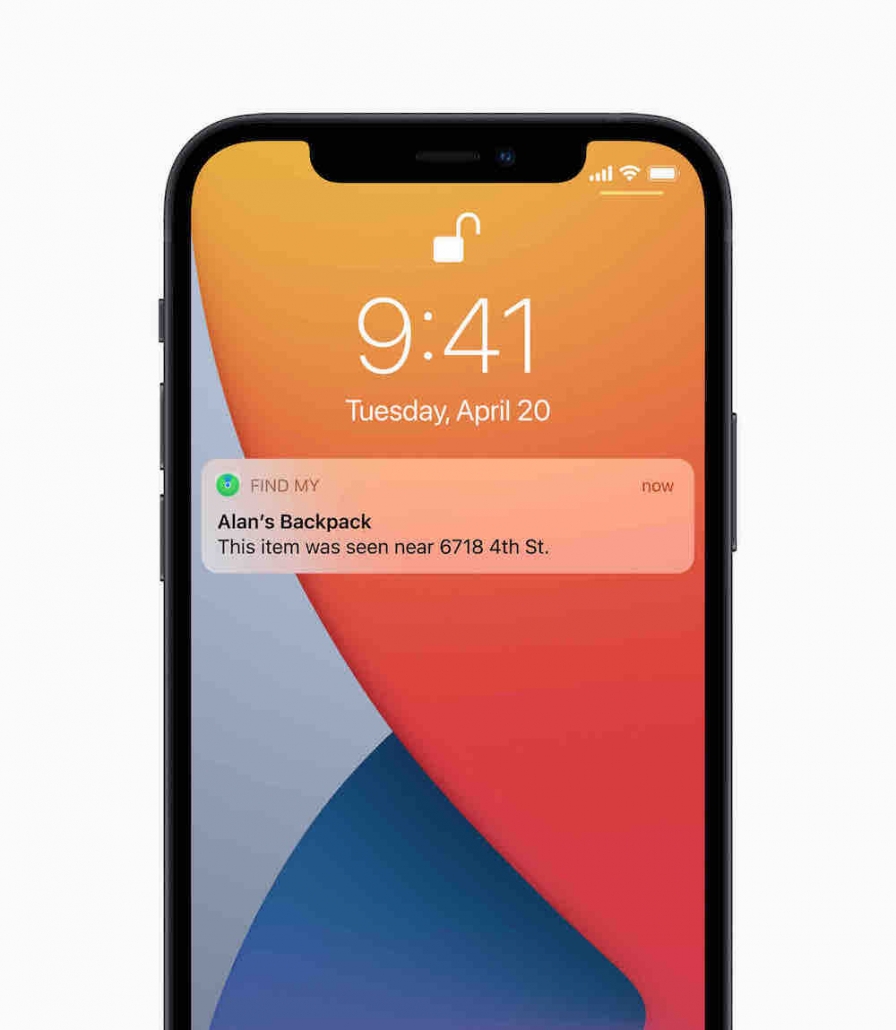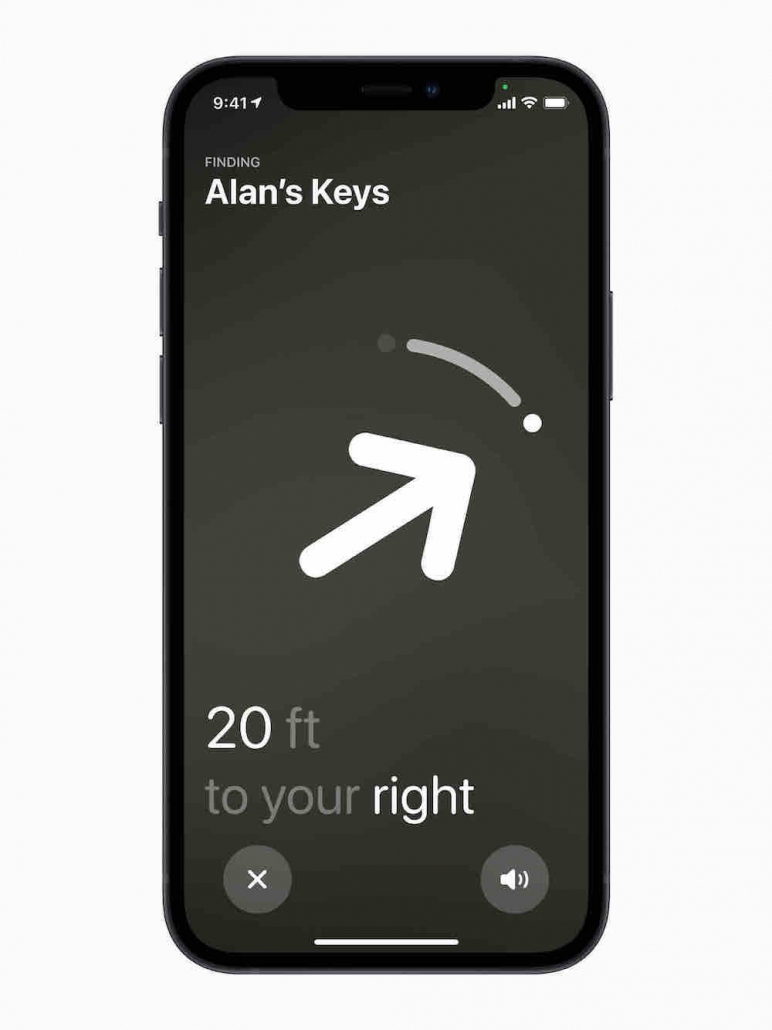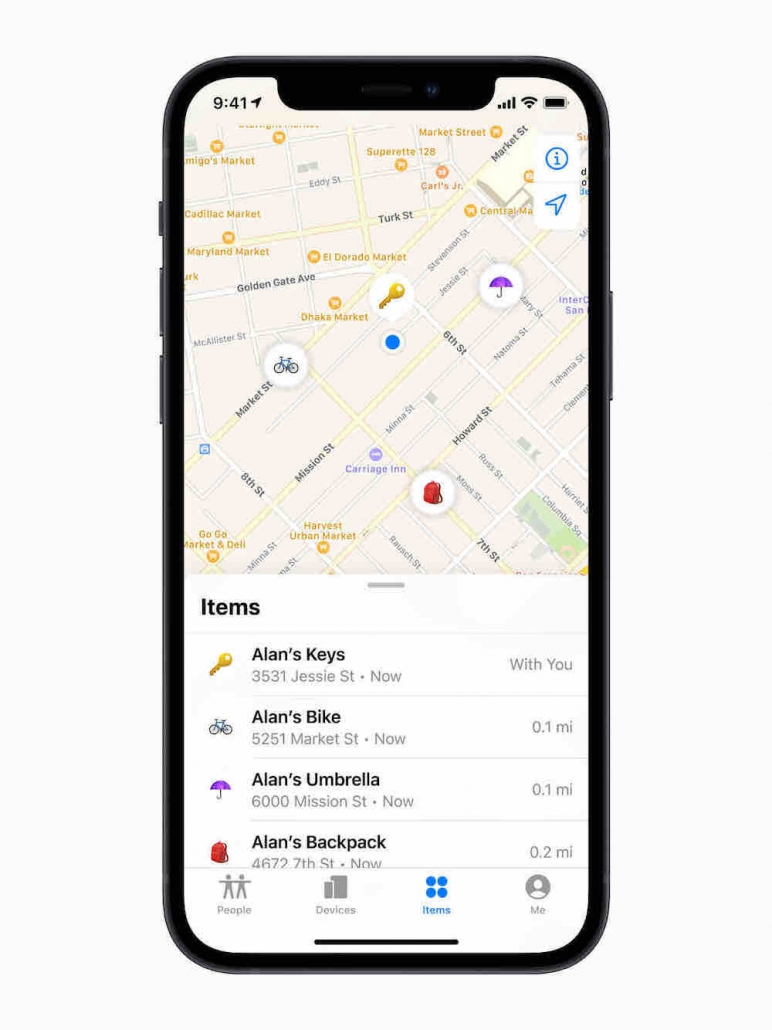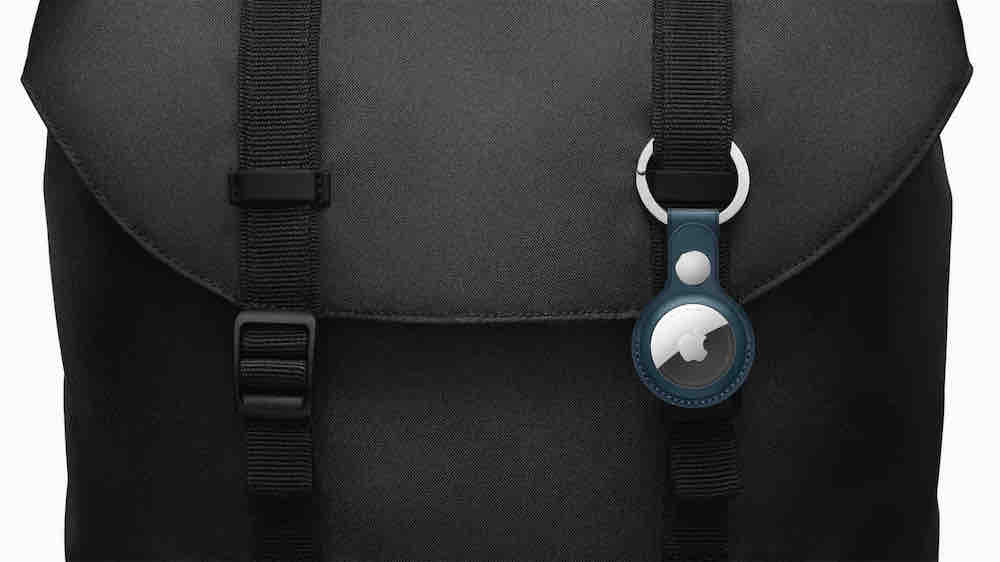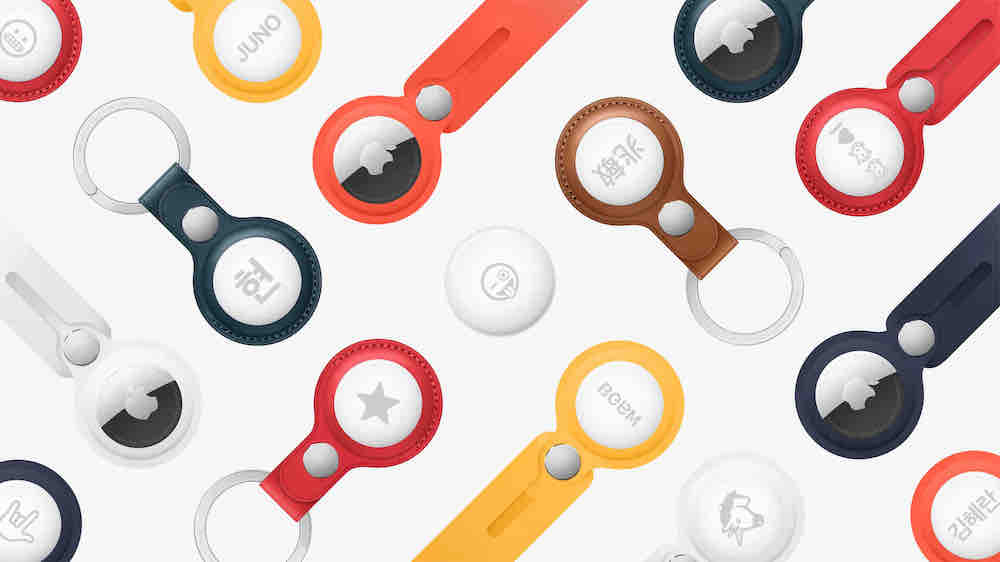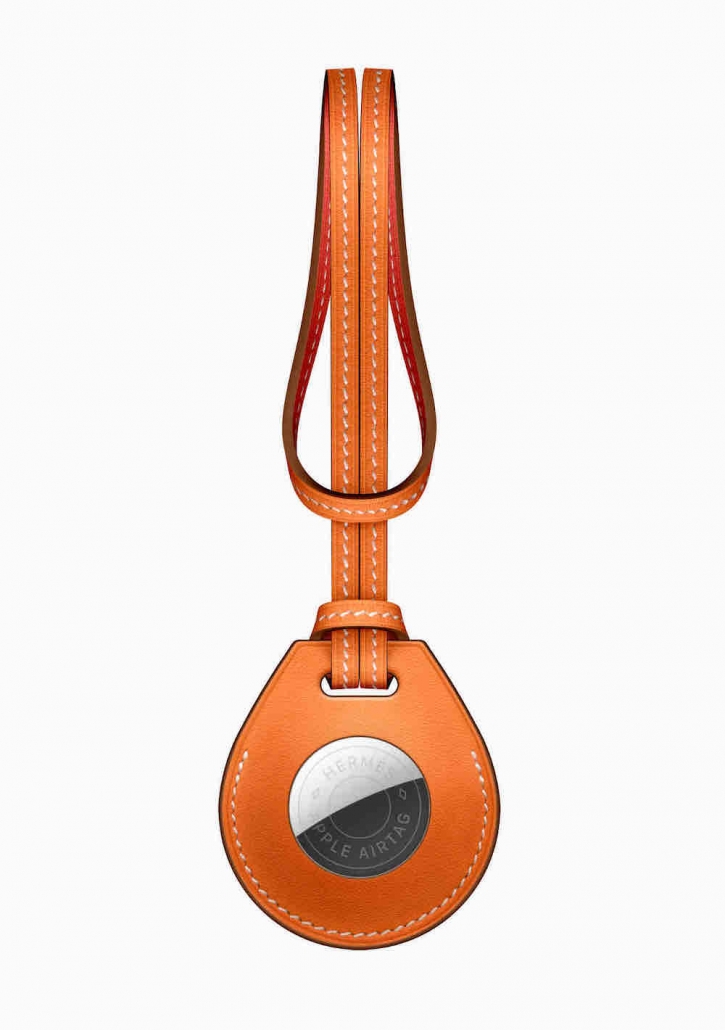 Apple Podcast Subscriptions
So, Apple announced a Apple Podcasts Subscriptions at the April event. A place for listeners to discover premium subscriptions offered by creators. Alongside many of the millions of free shows already available on Apple Podcasts.
Starting this May, listeners in more than 170 countries can sign up for premium subscriptions. Which include a variety of benefits. Such as ad-free listening, access to additional content and early or exclusive access to new series. This is available to independent creators or premier studios such as The Athletic, NPR, Sony Music Entertainment and many more. For creators offering this service is £17.99 per year. It will allow them to offer Free, Fremium and Premium content to their audiences.
"Fifteen years ago, Apple took podcasts mainstream, offering creators a premier, open platform to inform, entertain, and inspire hundreds of millions of listeners around the world,"

"Today, Apple Podcasts is the best place for listeners to discover and enjoy millions of great shows, and we are proud to lead the next chapter of podcasting with Apple Podcasts Subscriptions. We're excited to introduce this powerful new platform to creators around the world, and we can't wait to hear what they make with it." Eddy Cue, Apple's senior vice president of Internet Software and Services.
Furthermore listeners will be able to discover a new offering from creators, channels. Channels are a group of shows that are curated by creators with unique titles, descriptions and artwork. Just like that can with shows, listeners are able to browse free channels. Making it easier to find more shows from their favourite creators. While there will be paid channels and channels which provide benefits for those subscribers.
In OS 14.5, listeners will have access to a redesigned Apple Podcasts app. Which features enhanced search with quick access to Top Charts and categories. Apple Podcasts also features beautiful new pages for every show. While this is designed to make it easier to follow listen and share.
While, for the creators, a brand new Apple Podcasts for Creators website is launching. Helping them learn more about podcasting, staying informed about the latest news and features. While also offering them in depth guides and best practices for podcasting. Creators can access an updated Apple Podcasts Connect dashboard which has features which help it them to edit metadata, schedule, manage show availability, organise shows into channels and manage multiple users and roles. So, they will also be able to learn how listeners are engaging with their shows. Through performance metrics and visualisation tools. From here they are also able to enrol in the new Apple Podcasters Program. Which provides access to all the tools needed to build and distribute premium subscriptions on Apple Podcasts.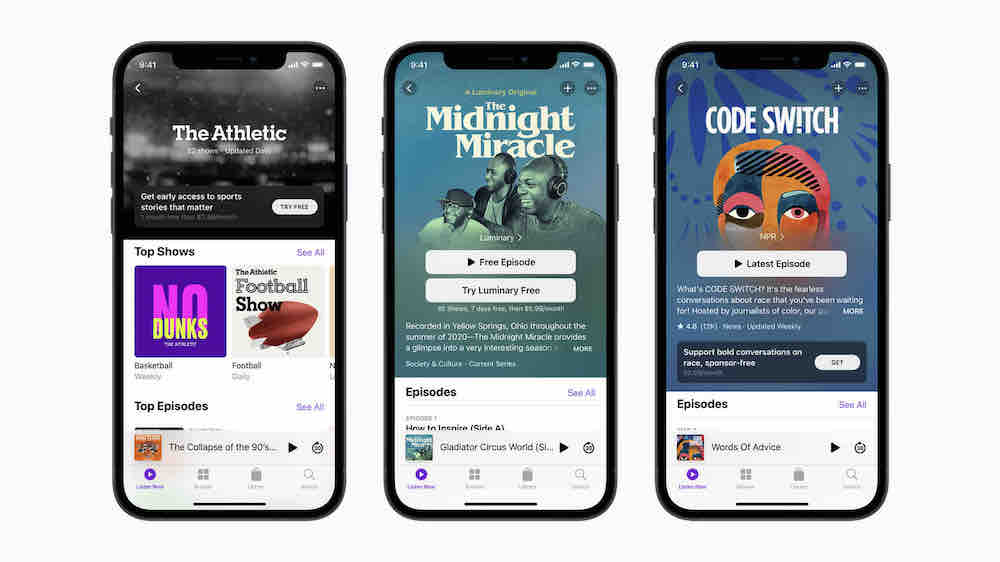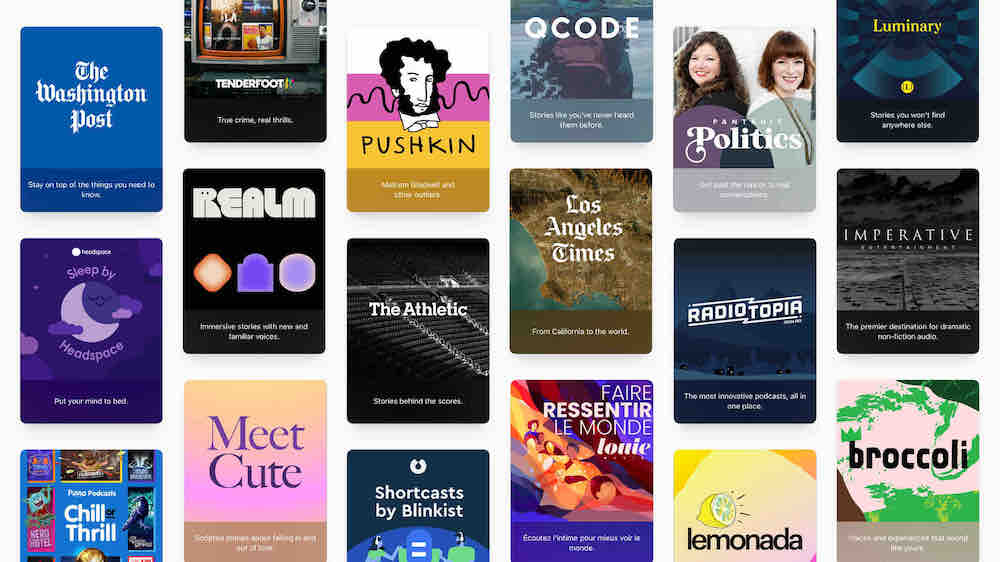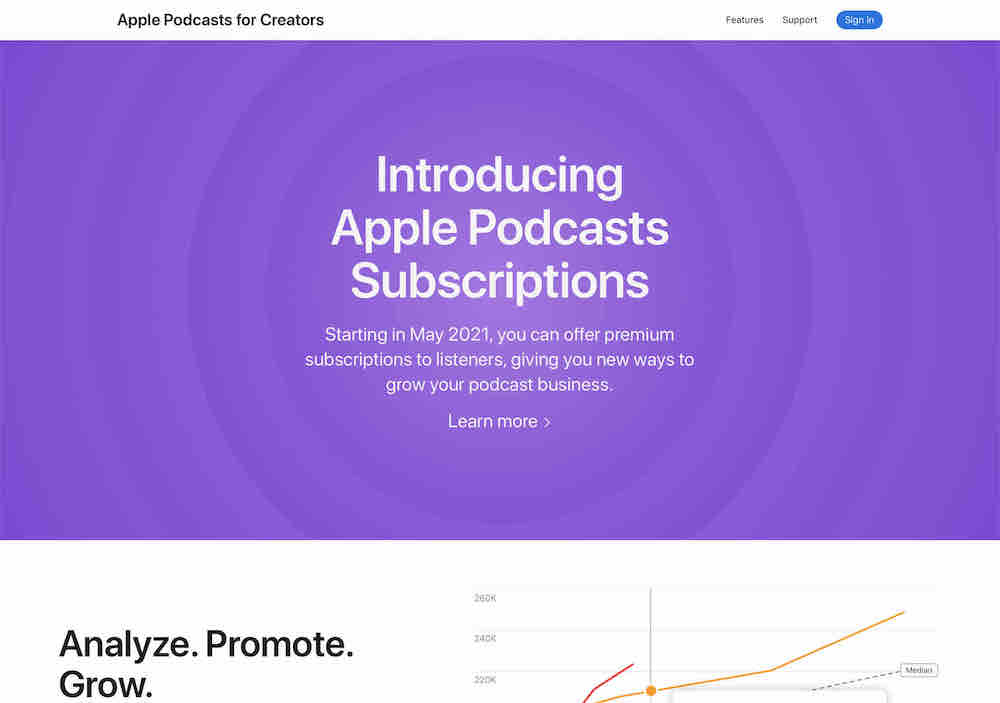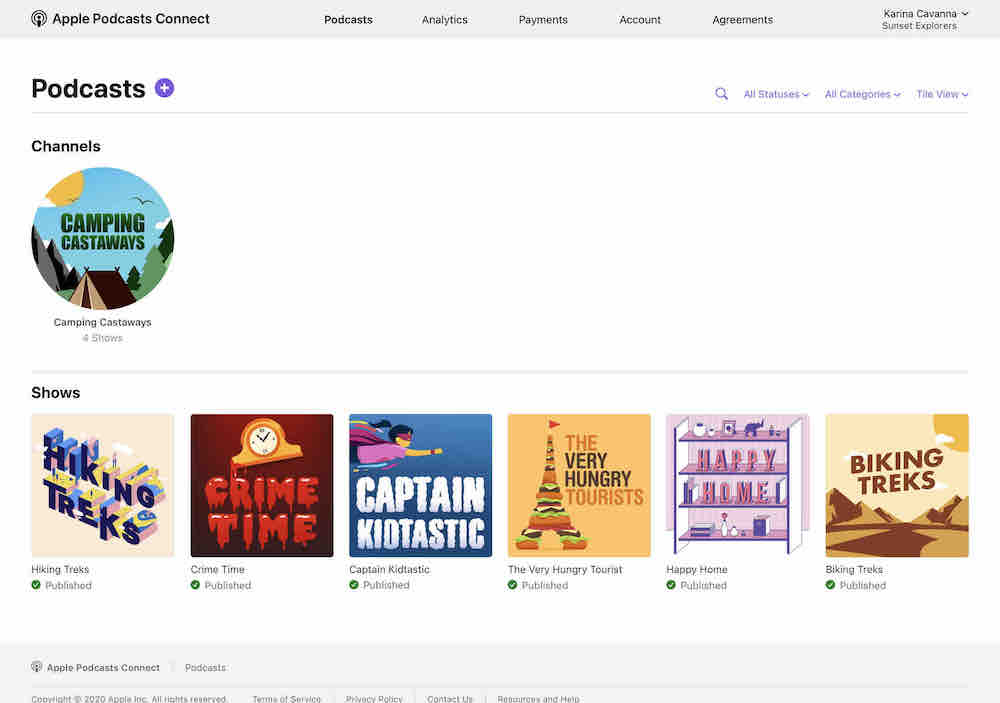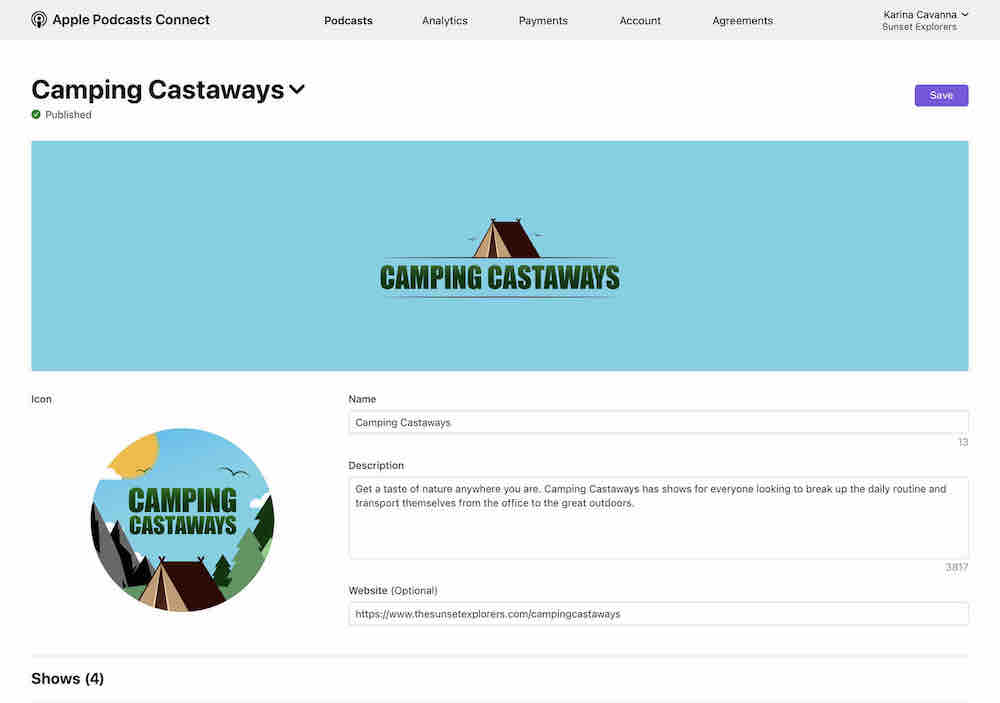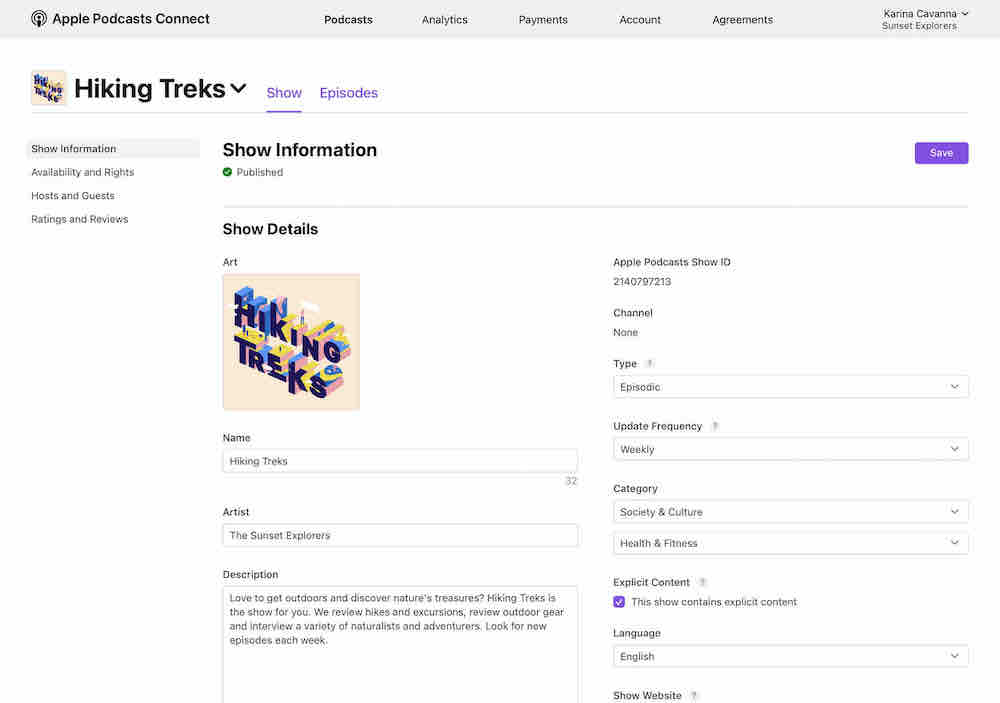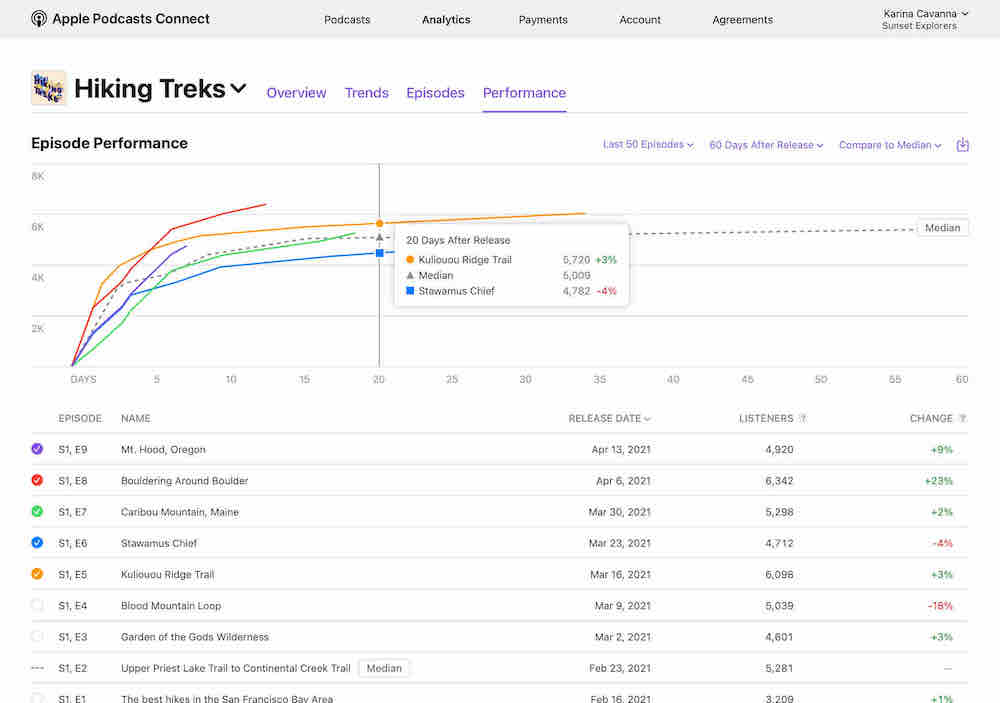 To finish off the iMac event, the iPhone 12/12 Mini now available in Purple….
Lastly Apple announced at the top of the show. The iPhone 12 and iPhone 12 Pro will now come in a brand new Purple colour!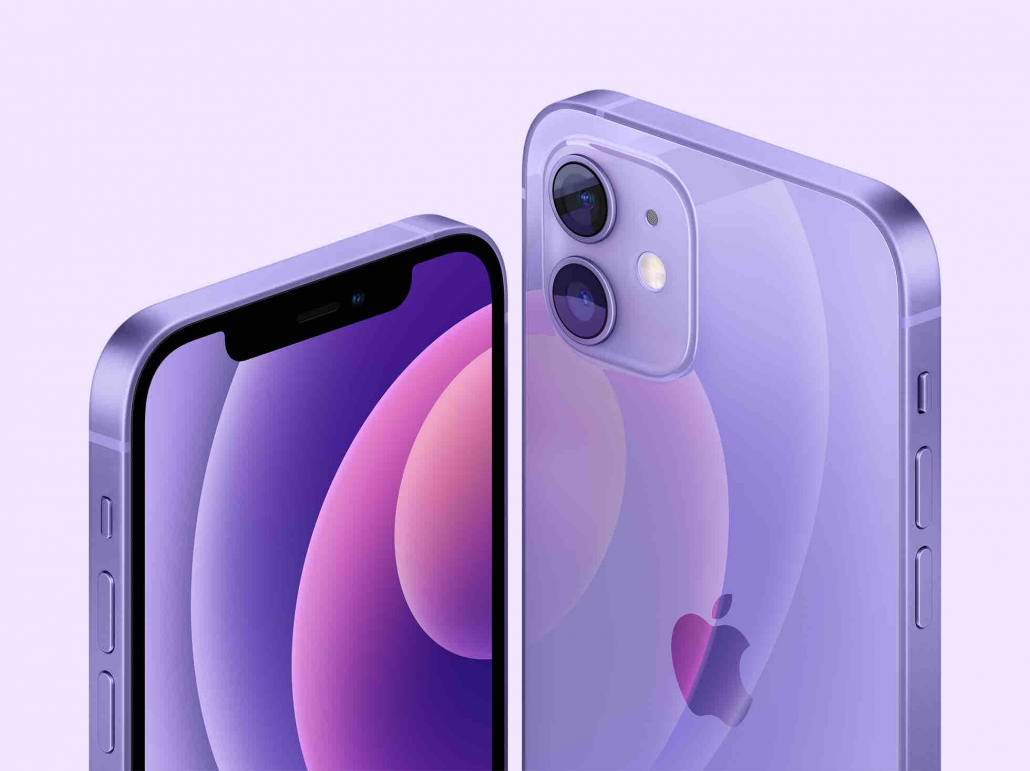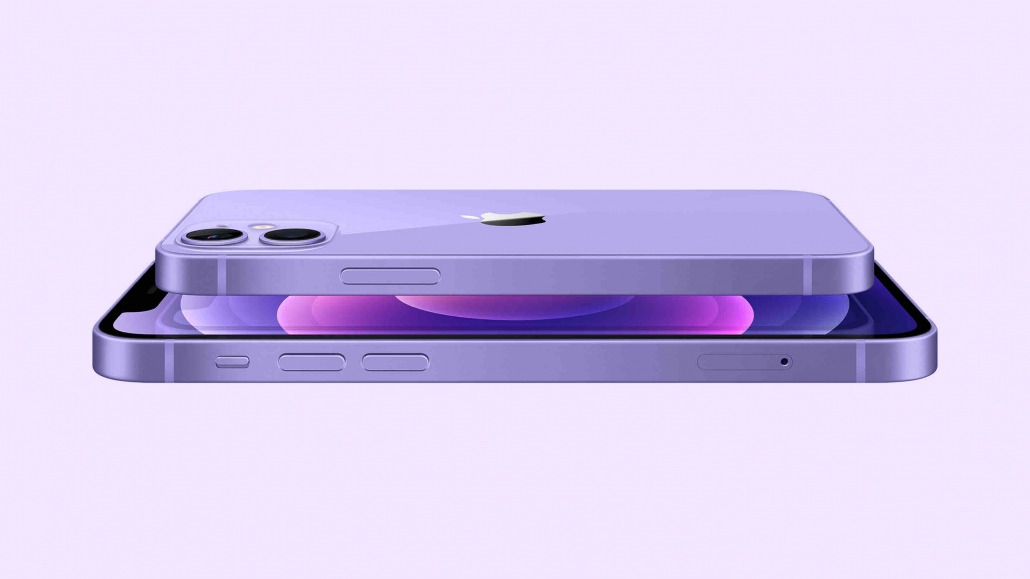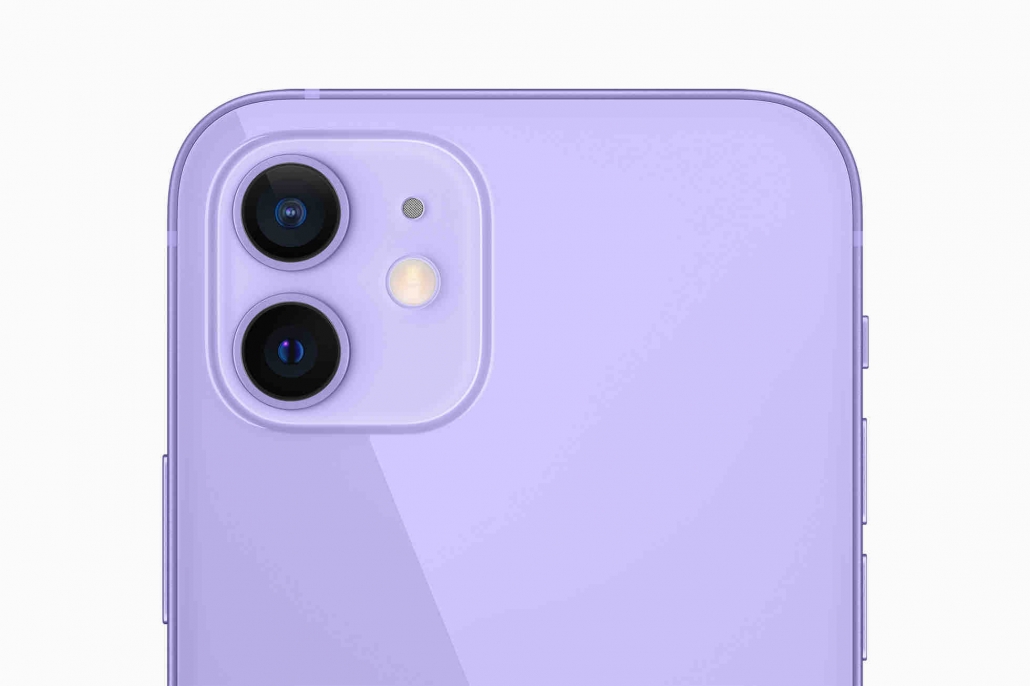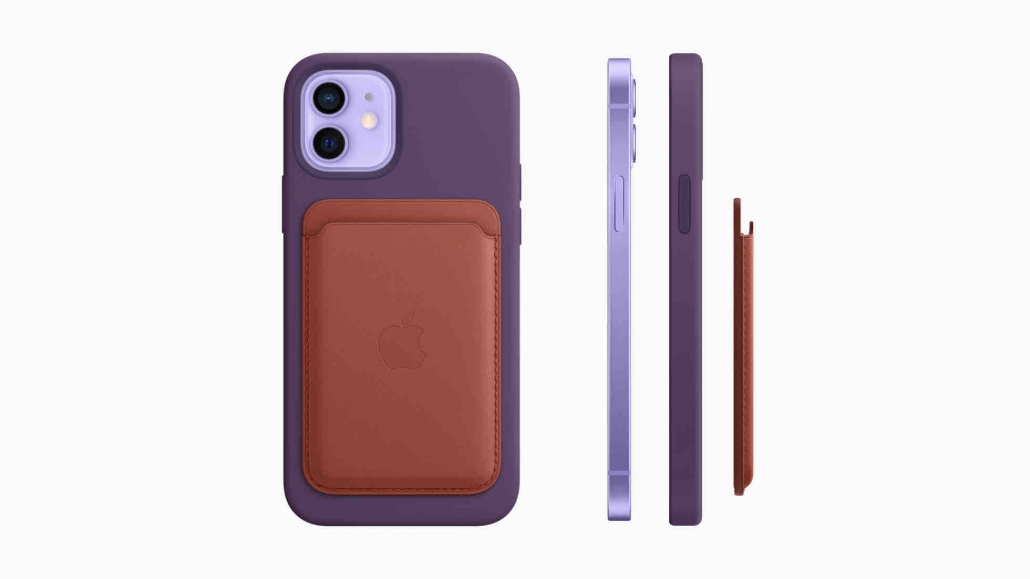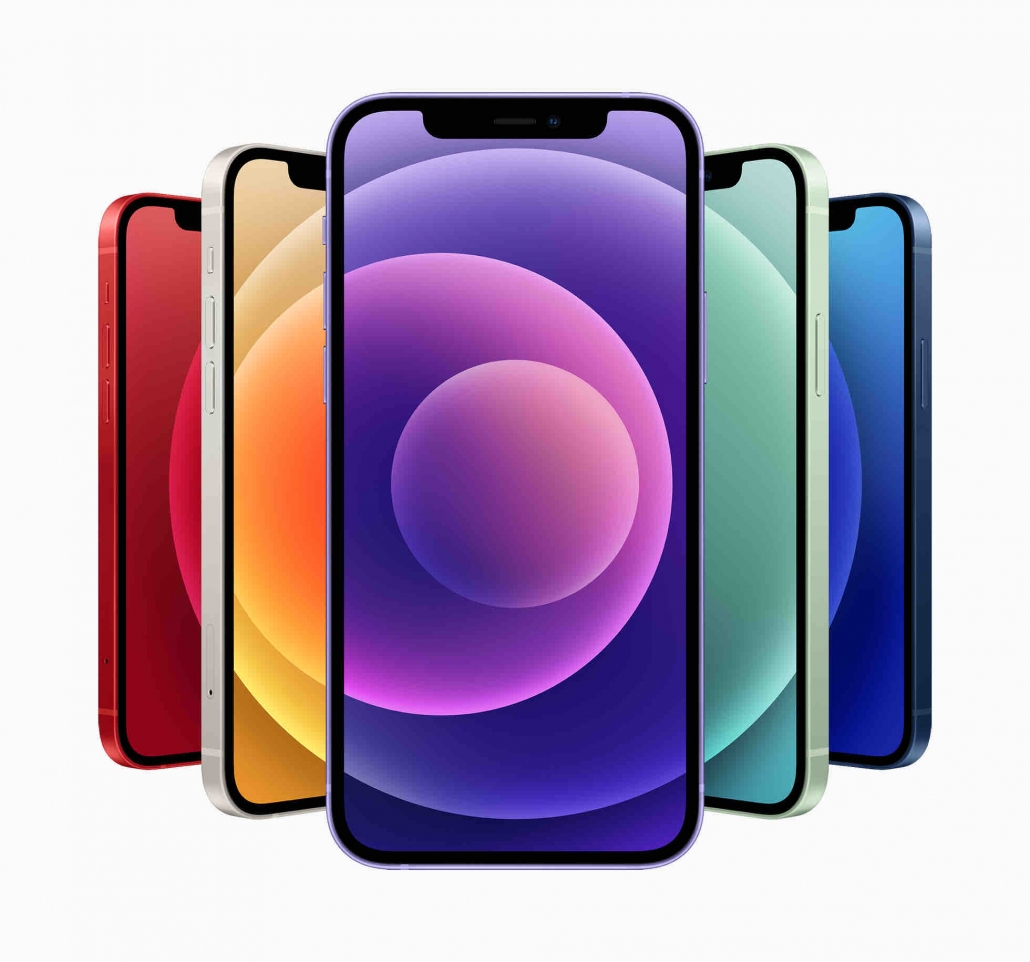 So, keep up to date with everything How To Kill An Hour by signing up to our newsletter by clicking here!
Also, let us know what you think of the show by clicking here!
Furthermore, click here to subscribe to our YouTube Channel to see more amazing ways to kill time!
While you are ther follow us on Twitch by clicking here!
http://wp.freedomhost.uk/howtokillanhour/wp-content/uploads/sites/65/2021/04/apple_new-imac-spring21_hero_04202021-HowToKillAnHour.jpg
844
1500
billywright
http://wp.freedomofcreation.co.uk/howtokillanhour/wp-content/uploads/sites/65/2017/09/htkah-web-logo-2017.png
billywright
2021-04-21 14:15:34
2021-12-08 10:55:09
New iMac announced and more at Apple's 4/20 event