Hello, 2021! We had so many dreams about you when we were growing up. Will there be flying cars like in the Fifth Element? Will I need a driving licence or a flying one to use my car? 
Well, it turns out that 2021 hasn't quite delivered the flying cars of our dreams. The surge in digital transformations and initiatives has shifted our expectations for vehicles. The car of the future needs to be smart, connected, and, more importantly, covid-safe.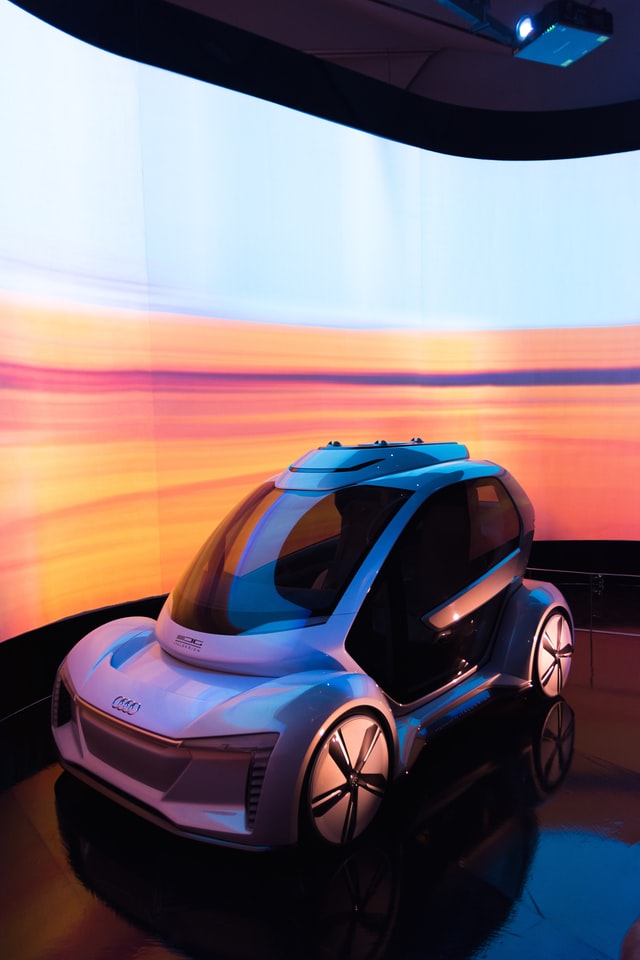 A contact-less experience
Buying a vehicle exposes individuals to many health risks. Indeed, car dealerships can be crowded places, making it more difficult to avoid airborne viruses and contact with compromised surfaces. Yet, the implementation of a digital way of selling cars that keeps physical interactions to a minimum could be a game-changer for covid-cautious buyers. Car dealerships could implement an online system encouraging touchless shop and trade-in. Most car buyers are already familiar with online vehicle browsing catalogues. But the addition of a touchless purchase or trade-in option can contribute to making the full process digital. 
Better electrical performance
Electric vehicles have grown in performance dramatically. Ford brought the Mustang Mach-E 1400 to the Goodwill Festival of Speed, demonstrating the electrification can bring a completely new level to speed performance. Everyday customers, however, will content themselves with the Puma ST model, which is Ford's first performance SUV in Europe. Aside from the sporty look and feel, the SUV packs a punch in power, delivering 0-62mph in under 7 seconds. Faster, yes, but without compromising stability and body styling. While not everyone needs a 200PS engine, EVs performance across the board is drawing a fast, eco-friendly, and reliable future for the automobile industry. 
A smart car that drives itself
The driverless car has fully disappeared from the public eye since the start of the pandemic. On the one hand, driverless vehicles would provide an effective response to pandemic anxiety. However, transport consultants agree that perspectives and priorities have changed since the first self-driving trials. As human error is the major cause of road accidents, causing 9 in 10 crashes and collisions, the move to a driverless road experience makes sense. The technology is already there. Reliability in all situations, however, remains a challenge. As the Royal Academy of Engineering explains, gaining the public trust will be one of the major hurdles. Problems with constantly changing technology and tackling cybersecurity issues are stalling the self-driving revolution. Are the cars of the future going to drive themselves? Engineers assure it will be coming soon. 
A full IoT inclusion
If you've got fond memories of Knight Rider and his indestructible, AI-controlled KITT, you are probably wondering when cars will be able to access our home IoT. The answer is unclear. However, engineers are quick to point out that IoT integration is only one step away from driverless programming. The car of the future could receive the grocery shopping from your smart fridge, and schedule a trip to the grocery shop on your way back from work. 
In short, flying cars have gone back to their rightful place in sci-fi. The car of the future could deliver itself to your home after you've bought it online. It'll be fully electric and able to join the smart home hub to monitor electricity consumption during charging and run errands when and where necessary. Sounds like a bad sci-fi drama? But, the thing is, we've got the technology to make it happen now. 
http://wp.freedomofcreation.co.uk/howtokillanhour/wp-content/uploads/sites/65/2017/09/htkah-web-logo-2017.png
0
0
marcusbronzy
http://wp.freedomofcreation.co.uk/howtokillanhour/wp-content/uploads/sites/65/2017/09/htkah-web-logo-2017.png
marcusbronzy
2021-01-29 15:53:55
2021-01-29 15:53:55
What Do We Want From The Car Sector Of The Future?