We've recently been on a fantastic road trip, in a beast of a car, the Range Rover Phev! This was all thanks to an app called THE OUT!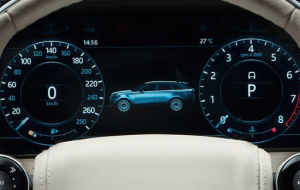 Firstly we want to make a note of how BEAUTIFUL this car is. PHEV vehicles enjoy the same levels of quality and refinement as other Range Rovers. The materials and finish are premium and at an exemplar level. Not only that it also comes with lots of TECH! Just what we love! Such as the Touch Pro Duo and the Interactive Driver Display. Touch Pro Duo is Range Rovers latest entertainment/information technology. They're calling it infotainment system. It seamlessly integrates two 10" high-definition Touchscreens, allowing you to simultaneously interact with multiple features easily! The Interactive Driver Display is an optional 12.3″ HD display which will show a vast amount of driving information and active safety data. Allowing you to see a full map and control other media. Ever get into a car on a hot day and got burned?! Well to prevent overheating there's an auto sunblind which will close automatically when passengers have disembarked and the doors locked.
Charging
To charge the Range Rover PHEV, it takes 7.5 hours to recharge using your home charging cable. However this is dependent on your local power supply. Furthermore by using Timed Charging you can specify when the PHEV charges. Allowing you to take advantage of off peak electricity tariffs. While by using this you could simply choose the best time of day to charge for you! The PHEV has been designed fantastically, for example the charging port is in the front grille! So not only does it provide an easy connection, it's hidden from sight and doesn't affect how the PHEV looks!
Intelligent Plug-In Hybrid Display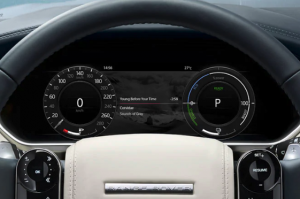 Integrated within Touch Pro Duo and the Interactive Driver Display, we are absolutely amazed by this feature. As it will tell you just how good you're driving, including how efficient you are! So all that money spent on filling up may be down to you! The display will give you real time data about hwo the electric motor is working alongside the petrol engine.
Cabin Preconditioning
This feature would be fantastic on those cold winter mornings! You can pre-heat or pre-cool the inside of the car before you get in via the app. All this without turning on the vehicles engine! Furthermore you still maintain full electric range!
Intelligent Routing
PHEV owners will be able to see where the charging points are as they'll be highlighted on a given route. This works alongside the InControl feature. It will also detail the most efficient route for both gradient and terrain, shown on the upper Touchscreen.
Plug In Hybrid Fuel Economy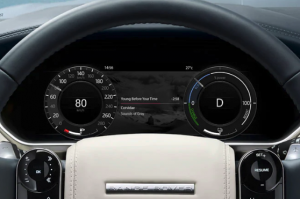 When you are using EV mode, the engine will give a mileage limit of 25-24miles. On Longer journeys both motors (electric/petrol) will work alongside to produce an incredible 72g/km CO2 emissions! Therefore saving on fuel costs and a cleaner environment!
Quiet
The Range Rover PHEV is the quietest Range Rover! Furthermore it has a seamless transition between petrol and electric, creating a sense of serenity within the interior space.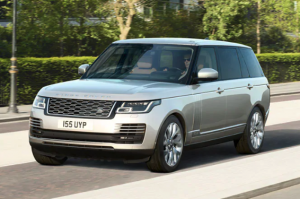 Exceptional Capabilities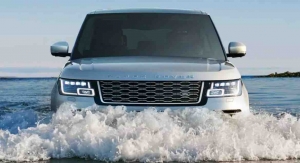 As with all Range Rovers, the Range Rover PHEV is no different. It can handle even the most treacherous of terrains with ease. It will give the most composed and capable drive across any terrain. EV mode allows for exceptional control at low speeds. Plus maintaining Ranger Rovers best in class wading capacity of up to 900mm!
Ride
The off roading is super easy with the AWD capabilities. You can attack the demands of the terrain as standard. However with the Optional Terrain Response 2 you can do so much more! The PHEV will automatically adapt to the response of the engine, gearbox, differentials and chassis system, to the driving conditions. Furthermore there's a total of 7 different driving modes. Such as Dynamic, Eco, Comfort, Grass/Gravel/Snow, Mud and Ruts, Sand and Rock Crawl. One aspect of what makes the PHEV have a smooth ride is the Speed Lowering System. This will use the electronic air suspension to reduce the aerodynamic drag at cruising speeds. How? Well the system will lower the vehicle ride height by 15mm from normal ride height. However, this will only happen once 65mph has been reached. Furthermore as part of the Terrain Response, the car will calibrate the suspension settings to provide a more refined drive. For example it will deliver a firmer suspension setting to accomodate a more dynamic driving style.
Help
Advanced Tow Assist will help those with trailers! It will allow you to control the direction of your trailer when reversing. The optional system, the rotary Terrain Response 2 controller, will control your  vehicles steering to achieve the desired trailer trajectory. While, Land Rover's patented Hill Descent Control (HDC) is a standard feature. This features helps drivers with controlled descents of difficult slopes. It does this by maintaining a constant speed and applying the brake separately to each of the wheels.
Lights
The Range Rover PHEV has some incredible all round exterior LED lighting. This is as standard too! They're pixel laser LED headlights provide 5 times the higher luminance than standard LED lights too! They become operational above 60mph when no other external lights are detected. They'll produce clear sight for up to 55o meters!
Range Rover PHEV Safety
If a potential collision is detected drivers will get given a warning. This allows you to take action. However, if there is no action, the system will brake for you. A Lane Detection Warning system can warn you when you are unintentionally drifting out of lane. It will too notify you with a visual alert, but also give you a steering wheel vibration. Furthermore when you reverse, the senses in the rear bumper are triggered. The Touchscreen and audio feedback will indicate how close you are to obstacles. The cruise control with speed limiter will also help drivers maintain speed without continued use of the accelerator. Therefore helping to prevent fatigue!
There are also some optional added safety features:
The Drive Pack will give you Driver Condition Monitor, Blind Spot Monitor, Traffic Sign Recognition and Adaptive Speed Limiter!
Drive Pro Pack features all of the above plus Lane Keep Assist, Blind Spot Assist and Adaptive Cruise Control and High-Speed Emergency Braking.
While the Park Pack has a 360° Parking Aid and Rear Traffic Monitor. Clear Exit Monitor which will alert backseat passengers to any approaching cars, cyclists or other hazards.
Also the Park Pro features the Park Pack contents and Park Assist to make parallel and perpendicular parking easier than ever by steering your vehicle into a suitable space.
Yet, if you want it all! The Driver Assist Pack contains the most comprehensive suite of drive and park technologies. Building on both the Drive Pro and Park Pro Packs, the Driver Assist Pack offers additional Adaptive Cruise Control with Steering Assist and 360° Surround Camera.
Range Rover PHEV Technologies
Every Range Rover PHEV has a 500mb SIM card equipped. On the Essential data plan you'll have to pay no extra. You'll get 500mb of data per month for free for 3 years! Therefore you'll be able to get live traffic updates and a lot more such as in-car streaming!
Enjoy all that with massage seating!  Enjoy a Hot-Stone massage whilst in the comfort of your seat! Select 25 different massage programmes which include rolling and pulse modes. This is part of optional Comfort and Comfort-Plus seating packs. Which can also come with optional rear Executive Class seats! They'll be wider and provide deeper cushioning!
That's not all there's an optional FRIDGE! Yes a FRIDGE! It will be housed in the front centre console (optional extra) and accommodate up to 4 x 5ooml bottles at 5 degrees! Enjoy your drinks with another optional extra of the rear seat entertainment system which provides 2 10″ HD seat mounted articulated touchscreens!
Every passenger can stay connected as the Range Rover PHEV comes with 5 USB power points and 12V auxiliary power as standard. With the option of a mains voltage connection in the second row and loadspace!
One AMAZING feature we LOVE is an optional Land Rover Activity Key which is a fully waterproof wristband. This allows you to do things where carrying a key is less convenient. Simply leave your key in the vehicle and take your wristband with you!
Specs – Quick Look
Acceleration – Really quick 0-60mph in 6.4 seconds. Compared to a conventional petrol engine, the PHEV P400e gives you an additional boost in performance
404hp – The PHEV p400e has incredible horsepower producing 404hp
24-25mile EV Only Range – Making it able to make short commutes in just electric mode!
72g/km – Incredible miles fuel economy at 85.1-74.7mpg and 72g/km CO2, making it Range Rovers most efficient vehicle to date
Stop/Start Tech
4 zone climate control
Power gestured controlled boot – simply wave your foot underneath the car to open and raise the boot
13 speaker Meridian sound system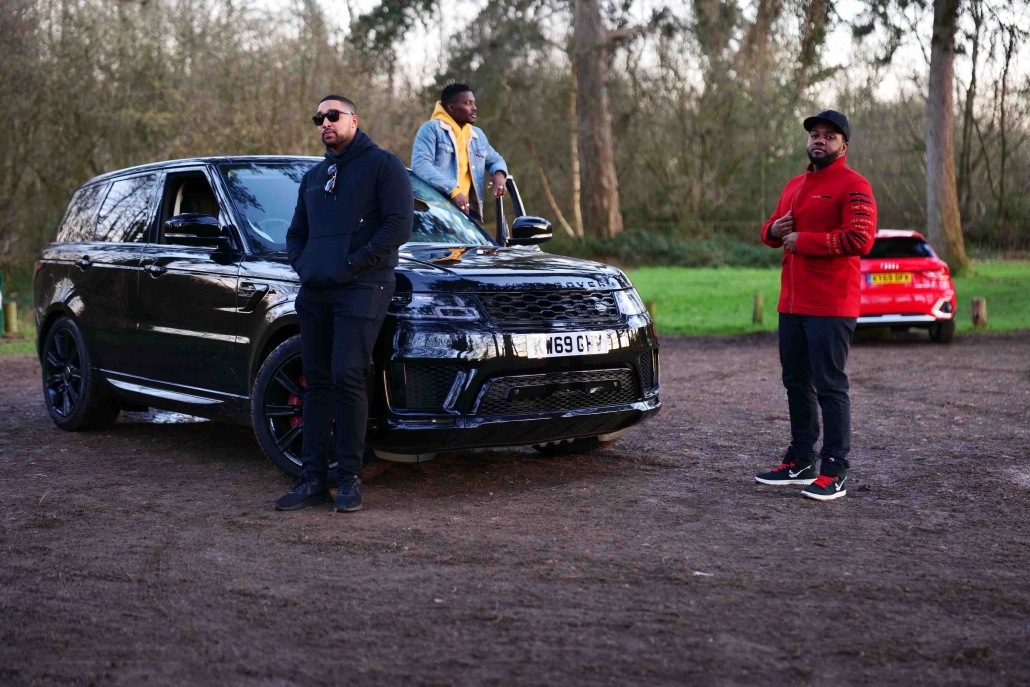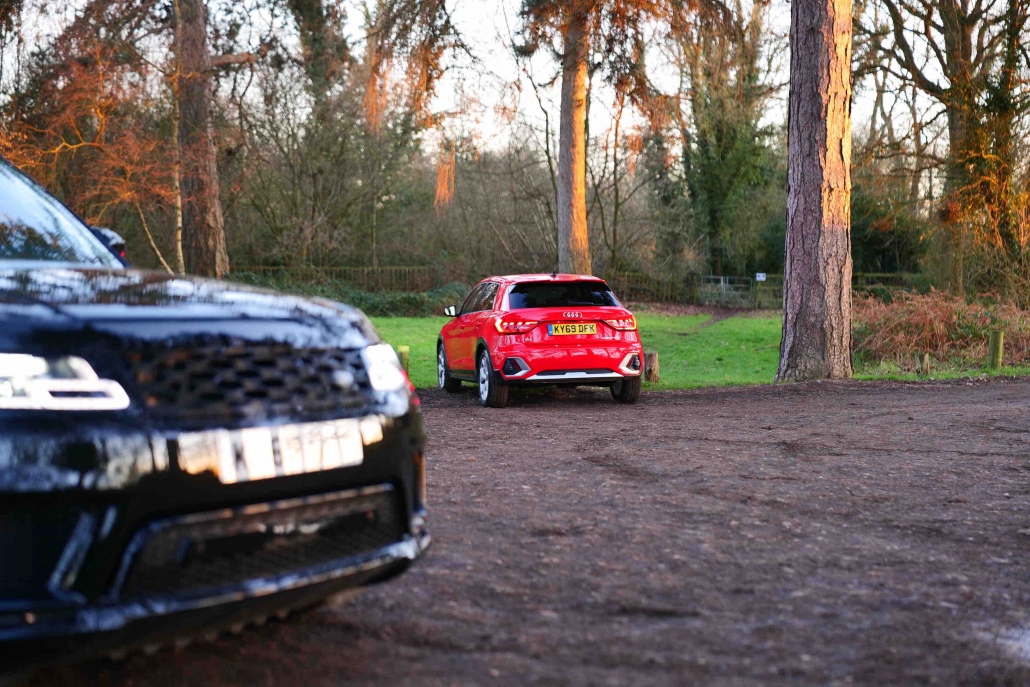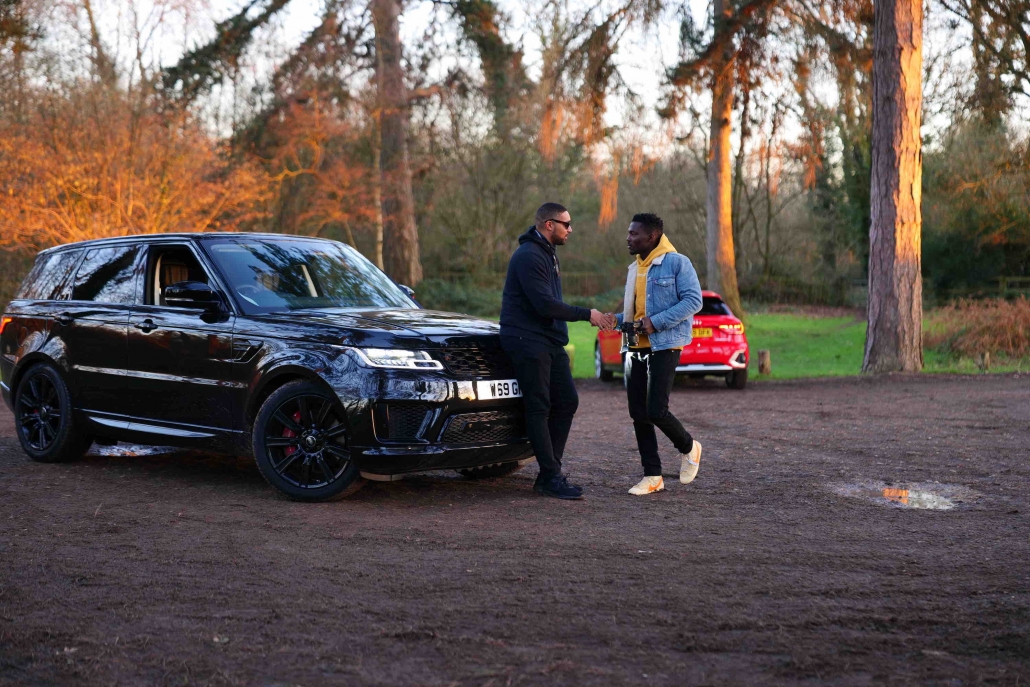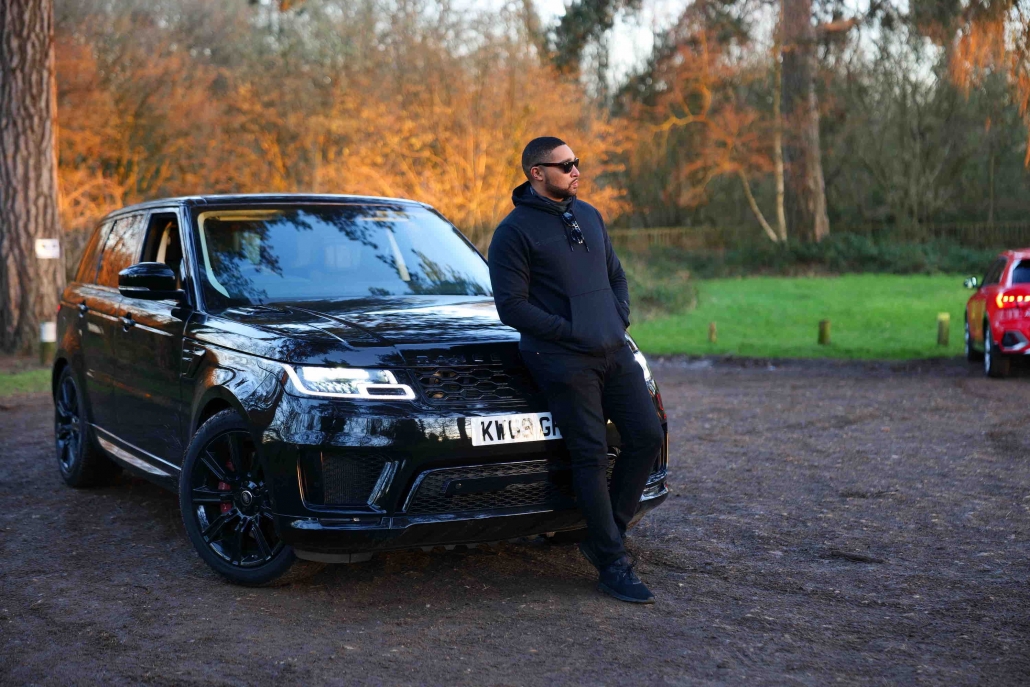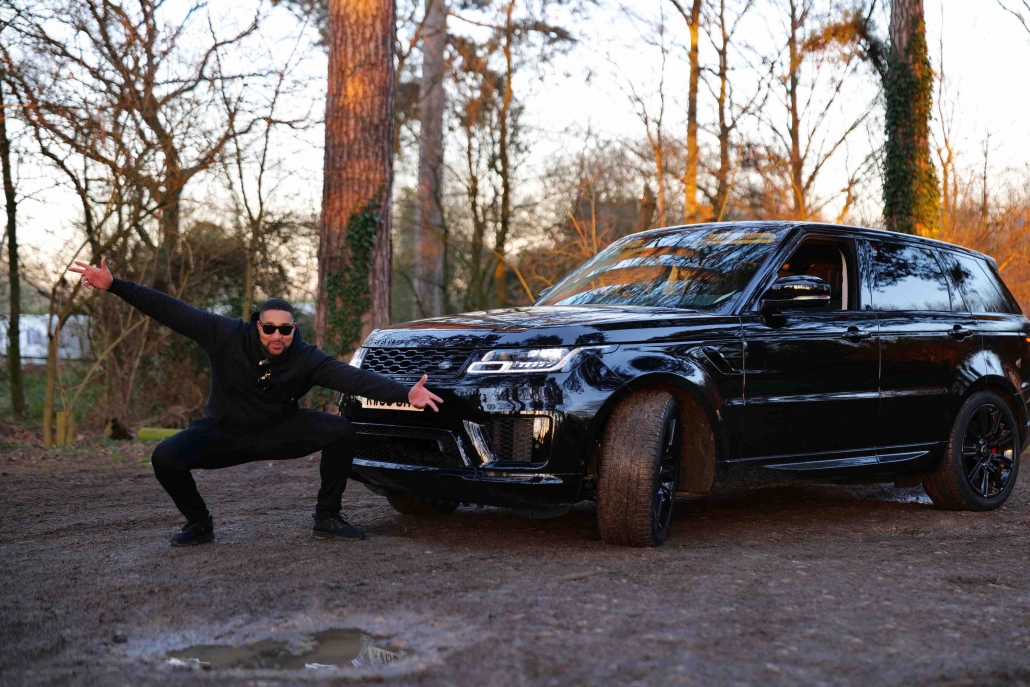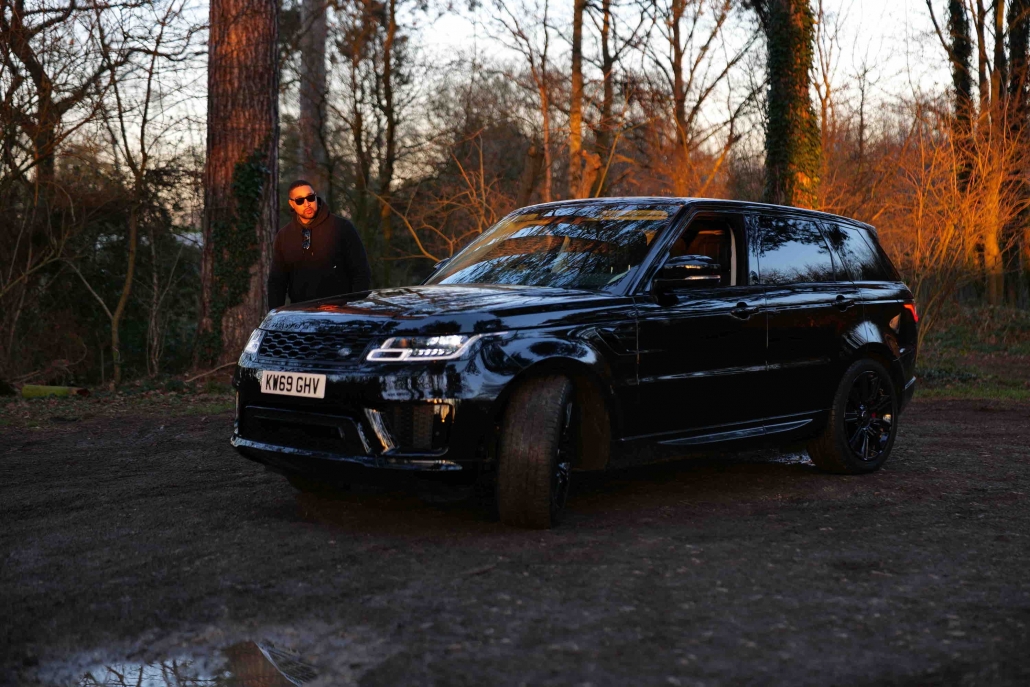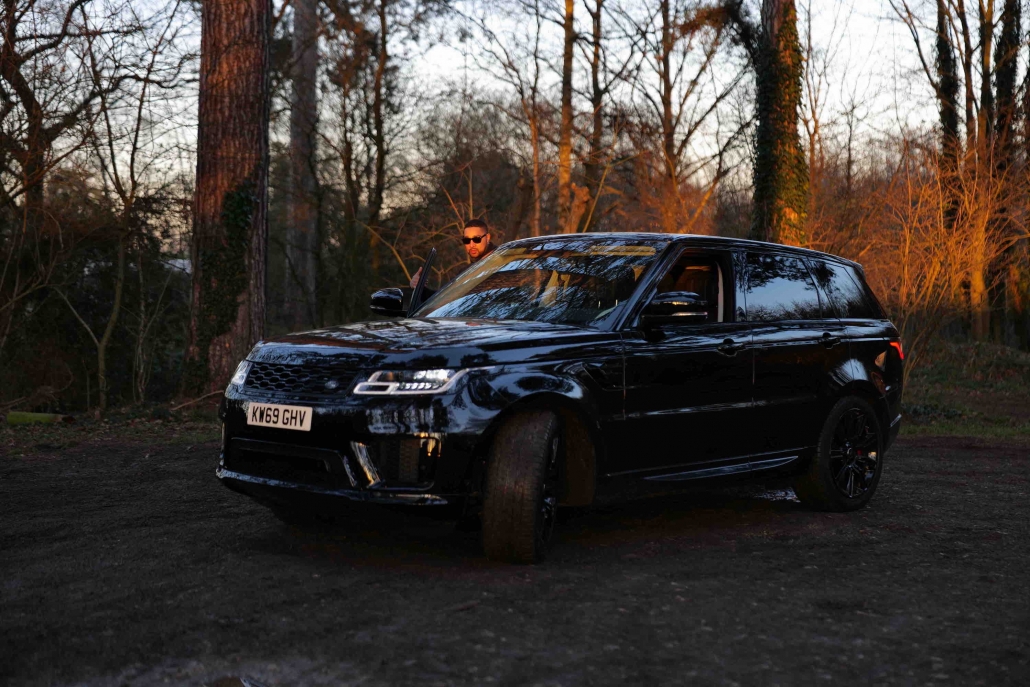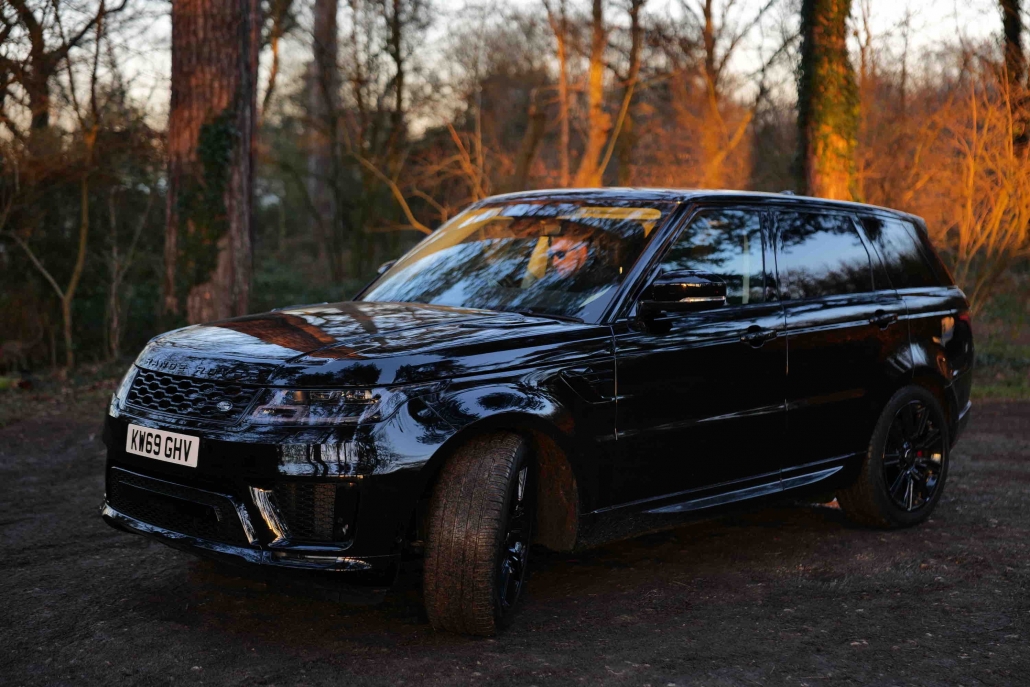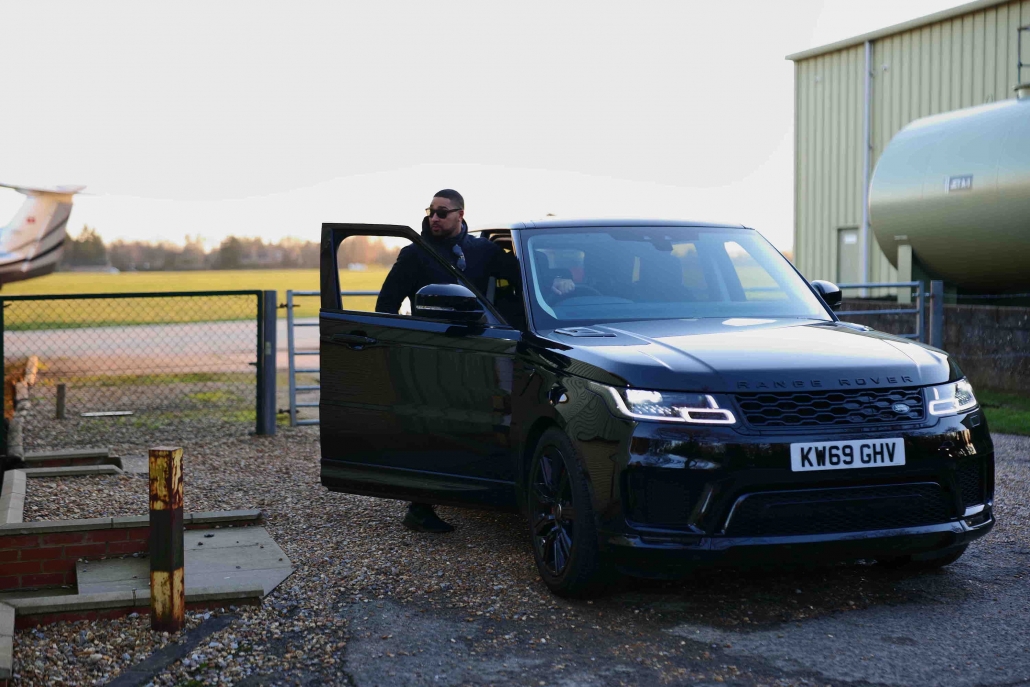 Keep up to date with everything How To Kill An Hour by signing up to our newsletter by clicking here!
Let us know what you think of the show by clicking here!
Click here to subscribe to our YouTube Channel to see more amazing ways to kill time!
Follow us on Twitch by clicking here!
http://wp.freedomofcreation.co.uk/howtokillanhour/wp-content/uploads/sites/65/2020/01/RANGE-ROVER-PHEV.jpg
720
1660
billywright
http://wp.freedomofcreation.co.uk/howtokillanhour/wp-content/uploads/sites/65/2017/09/htkah-web-logo-2017.png
billywright
2020-01-29 01:22:16
2020-01-30 16:45:09
Range Rover PHEV