Posts
http://wp.freedomofcreation.co.uk/howtokillanhour/wp-content/uploads/sites/65/2018/03/29ed3d416cd513893ea80d1e6c9a560e.jpeg
1400
1400
billywright
http://wp.freedomofcreation.co.uk/howtokillanhour/wp-content/uploads/sites/65/2017/09/htkah-web-logo-2017.png
billywright
2018-03-21 00:25:05
2018-07-18 19:50:52
Episode 271 Ready Player One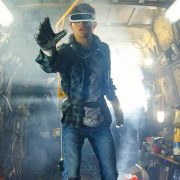 We got an advanced screening of Ready Player One this week and we were really excited to go see it!
However, for those wondering, the movie is released on March 29th and we thought that it was…….well you got to listen to the show to find out! As we're telling you about the movie before it's out. You're probably wondering about spoilers. Therefore it's best to note that we won't spoil anything! So it's safe to keep reading!
Ready Player One is a science fiction movie, which is produced and directed by the great Steven Spielberg. It's written by Zak Penn and Ernest Cline, which is based on Cline's 2011 book of the same name. The movie is riddled with pop culture references from all decades! (1980's, 1990's, 2000's and 2010's) Consequently any film goers of all ages will enjoy this film's nostalgia fest. So, during the film, there are references that are sometimes subtle to a lot of people's favourite comic, movie and even gaming favourites. From The A-Team, Mad Max, The Iron Giant to Robocop, Jurassic Park and Microsoft's heavyweight game, Halo!
Ready Player One: Plot
Please see the summary of Ready Player One from Warner Bros below:
In the year 2045, the real world is a harsh place. The only time Wade Watts (Tye Sheridan) truly feels alive is when he escapes to the OASIS, an immersive virtual universe where most of humanity spends their days. In the OASIS, you can go anywhere, do anything, be anyone-the only limits are your own imagination. The OASIS was created by the brilliant and eccentric James Halliday (Mark Rylance). Who left his immense fortune and total control of the Oasis to the winner of a three-part contest he designed to find a worthy heir. When Wade conquers the first challenge of the reality-bending treasure hunt, he and his friends-aka the High Five. Are hurled into a fantastical universe of discovery and danger to save the OASIS.
To listen to the guys chatting about this please click here!
To keep up with everything How To Kill An Hour, why not sign up to our weekly newsletter. Therefore, simply click here and enter your email address to get a weekly dose of How To Kill An Hour goodness into your inbox!
http://wp.freedomofcreation.co.uk/howtokillanhour/wp-content/uploads/sites/65/2018/03/ready-player-one-2018-film-1200x520.jpg
520
1200
billywright
http://wp.freedomofcreation.co.uk/howtokillanhour/wp-content/uploads/sites/65/2017/09/htkah-web-logo-2017.png
billywright
2018-03-21 00:00:50
2018-03-21 00:26:46
Ready Player One – The MOVIE!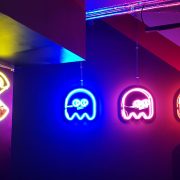 http://wp.freedomofcreation.co.uk/howtokillanhour/wp-content/uploads/sites/65/2017/07/2017-07-29-PHOTO-00002469.jpg
900
1600
billywright
http://wp.freedomofcreation.co.uk/howtokillanhour/wp-content/uploads/sites/65/2017/09/htkah-web-logo-2017.png
billywright
2017-08-01 00:00:10
2017-08-02 00:11:30
Episode 251 Meat Lick-Her