Lexus RX 450h F Sport – IMPRESSIVE!
MV88+ and Lexus RX F 450h Sport!

The Lexus UK RX 450h F Sport is a fantastic car, a real powerful SUV. It's the 4th generation of Lexus' range of the Lexus RX Luxury SUV. We captured it using the incredible Shure UK MV88+ Vlogging kit!

Posted by How To Kill an Hour on Thursday, 16 January 2020
The Lexus RX 450h F Sport is a fantastic car, a real powerful SUV. It's the 4th generation of Lexus' range of the Lexus RX Luxury SUV. Furthermore it has been significantly updated for 2020, with brand new styling, technical and dynamic upgrades. One of which is that it has self charging hybrid power. We also loved the fact that it has a generously proportioned cabin which provides comfort and plenty of leg room for all passengers! Feel even safer with Lexus' upgraded safety system+. It has advanced safety and driver assistance features, which is provided as standard on all versions of the RX. The RX F Sport the one that we had, comes with sportier styling, adaptive variable suspension, performance dampers and optical active stabiliser system.
Lexus RX 450h F Sport
The original RX was a unique proposition in it's day. It was an SUV that was luxurious, comfortable and easy to drive in. Especially in the city. Across 2 decades, Lexus has improved constantly and it became the worldwide best selling model. Cumulative global sales to date have reached 3 million! It is so important to Lexus that it became it's first luxury self charging hybrid vehicle.
Now in it's 4th generation the RX has pushed what it means to be an SUV further. The new RX has benefited from further improvements with a series of design, technical and dynamic upgrades.
These changes are led by evolutionary styling which maintains what it means to be an RX. What it means to look powerful and sporty. Furthermore more elegant elements and a cohesive flow from front to the rear of the vehicle. All contribute to a stronger look.
The front maintains the signature Lexus grille, slimmer headlights, more rounded edges to the front bumper. Furthermore an extended line from the rocker panel than connects with the bottom of the grille. Therefore projecting strength and stability.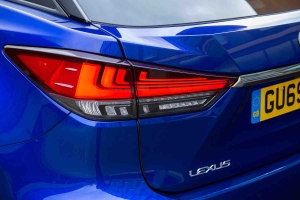 While at the rear of the RX, a more elegant and powerful look has been created via a redesigned lower bumper. This links together smoothly with the rear wings. Elements such as the lights, reflectors and under guard and exhaust outlets are arranged specifically. To emphasise the vehicles width and sense of purpose. Consequently the LED combination lights feature a series of L motifs for the brake, tail lights and indicators.
Inside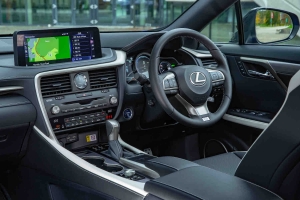 Inside the car the cabin has been vastly improved. Now there is a brand new 12.3 inch central touchscreen display. The screen has been has been moved further forward on the center console to help usage. Plus giving a wider viewing angle and ease of use for both the passenger and driver. The multimedia functions can be used via a trackpad of Lexus' Remote touch interface or even with voice control! Furthermore you can use your smartphone with Apple CarPlay or Android Auto.
The suspension has been improved, alongside a stiffer rear anti-roll bar, more rigid hubs and a Friction Control Device in the shock absorbers. What does this do I hear you ask! Well this helps to absorb and reduce high frequency vibrations from small imperfections on the road. Therefore making a much more smoother and enjoyable ride!
Plus on the RX F Sport the adaptive variable suspension provides almost constantly variable damping control at the wheel. The new RX's also have Active Cornering Assist, this automatically suppresses understeer if the driver steps on the throttle while cornering.
Safe
It is also very safe to drive! The Lexus Safety System+ has been upgraded to provide additional protection to help prevent an accident happening. Furthermore it could also lessen the consequence if the vehicle is involved in an impact. Not only that there's a Pre-Collision System has been increased with pedestrian detection and bicyclists. Also, the the new RX is available with a BladeScanTM Adaptive High-beam System (AHS), which uses a rapidly rotating blade-shaped mirror to direct light from the LED. This allows finer and deeper automatic forward illumination. Therefore providing better vision, making it easier to see pedestrians on road margins. Not only that it doesn't cause dazzling for other drivers.
Inside the vehicle to RX's seats support and give comfort with ergonomic design and quality. They're also low set allowing for excellent headroom. The position of the steering wheel closer to the drive, plus at a lower angle create a much more enjoyable driving position.
RX F SPORT
There are quite a few special and visual performances that help separate the Sport from the other models.
Such as a jet black finish to the F Sport exclusive spindle grille mesh. A new black frame, an aluminum-look lower bumper edged in black and underguard. The RX F Sport also has beastly 20-inch F sport wheels with a multi-spoke design.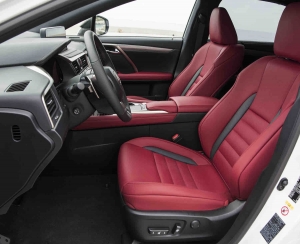 Inside the vehicle the style compliments the F Sports character. Such as highly supportive seats with quilted upholstery. New F brushed aluminum trim inserts. Also the choice of Black, Black with white accents and Flare Red with Black Accents for choices of colours. The shift lever and three spoke steering wheel is also exclusive to the F Sport. They're all covered in a tactile perforated leather. Furthermore the pedals are also drilled and non slip aluminum!
The instrument cluster is also different to the other models. The 8 inch display is dominated by a larger circular gauge, which combines the functions of a tachometer and speedometer.
Power
The RX 450h is a self charging hybrid system, with a 3.5l direct injection V6 petrol engine. It has a maximum output of 259bhp/193kW/262 DIN hp at 6,000rpm with 335Nm of torque at 4,600rpm. The total system output (engine and electric motor combined) amounts to 308bhp/230kW/313 DIN hp. The fuel consumption is from 35.3 to 35.7mpg.
The powertrain has been improved, the key components and control systems in the Lexus Hybrid Drive System to deliver better fuel economy and minimal emissions. The front transaxle gained a new water cooled transmission oil cooler for the electric motor. Plus a pre-loaded differential to improve performance and straight line stability.
Furthermore other updates to the system include a Power Control Unit and HV Engine Control Unit. This allows for better energy efficiency, more driver friendly operation and more refined performance. Plus the RX 450h has a E-Four All Wheel Drive System!
E-Four all-wheel drive
The RX 450h uses Lexus's proactive E-Four system. What this is, is a system which locates an additional motor/generator on the rear axle. This leads to fuel and energy use to be reduced. Why? Well the AWD operation is limited to only when necessary. Which allows the rear-mounted motor to act as a generator to charge the battery when the vehicle's regenerative braking system is operating.
Friction Control Device
A new friction control device has been introduced in the RX. THey've been placed at the front and rear shock absorbers. This helps to provide a better ride on roads with slightly uneven surfaces. Furthermore it helps to improve steering responsiveness.
Drive Mode Select
The RX's Drive Mode Select system allows the driver to choose from a variety of different settings to suit their preferences:
The standard system provides Normal, Eco and Sport modes, while versions of the RX fitted with Adaptive Variable suspension additionally feature Sport S, Sport S+ and – an established Lexus first – Customise modes.
Eco mode moderates throttle response and engine power output and adjusts climate control operation to support fuel economy.
Normal mode provides an even balance between engine performance and fuel economy. Together with Eco mode, it provides a suspension setting that prioritises comfort.
Sport mode ramps up performance with sharper throttle response and acceleration and adds weight to the steering.
Sport S sets an even higher performance level, with revised throttle mapping and quicker powertrain response. In the RX 450h, the hybrid system allows for enhanced accelerator response and a feeling of more powerful acceleration.
Sport S+ combines the powertrain enhancements of Sport S mode, while sharpening the feel of the electric power steering and initiating stiffer suspension for flatter cornering.
The Customise mode lets the driver combine their preferred settings for the engine/hybrid system, chassis and air conditioning to suit their preference. This can be accomplished in an easy-to-follow process using the RX's central display screen.
The driver can also make use of an EV mode which switches the vehicle to all-electric operation, shutting down the petrol engine until the limit of battery charge or speed is reached.
ADVANCED SAFETY FEATURES
Lexus Safety System+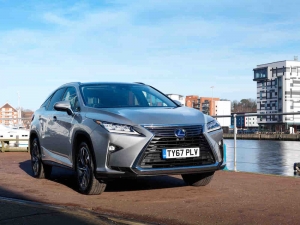 The new 2020 Lexus RX comes equipped with an upgraded version of the Lexus Safety System+. Which include a whole host of features such as:
The Pre-Collision System (PCS) this uses a front mounted camera and a millimeter wave radar. This detects vehicles and pedestrians on the road ahead. If there is a risk of collision, the car automatically warns the driver and provides extra braking force the moment the brake pedal is pushed. However if the driver does not react and the car thinks a collision is imminent, the brakes will be applied automatically to reduce speed. While the seatbelts are tensioned to brace passengers for potential impact. This system has also been updated to be capable of better detecting pedestrians in both day and night time situations.
The same radar used in the PCS also will provide Dynamic Radar Cruise Control. This helps to maintain a safe distance from the vehicle in front. While once the way head is clear the car will accelerate to it's cruising speed. The system is also intelligent enough to provide low-speed following. Making driving more enjoyable in stop start situations.
Assists
Lane Tracing Assist (LTA) will detect when you deviate from your lane. Without the indicators being used. It will provide a warning and steering inputs to help keep the vehicle centered. As it can detect the markings on the road surface.
The RX also has this amazing system where it can assist reading road signs. The Road Sign Assist system uses a camera to recognise principle warning and command signs. Therefore reducing the risk of the driver not being aware of road speed limits.
Lexus Safety System+ further includes Automatic High Beam (AHB), which detects oncoming traffic and vehicles ahead and automatically switches the headlights between high and low beam.
Sway Warning
The cameras used in the RX's Lane Tracing Assist will also provide a Sway Warning function. The car will monitor it's lane position and the drivers steering inputs. The vehicle can detect the vehicle swaying caused by drowsiness or even distraction. If it thinks so, it will alert and display a warning on the display. Suggestion that the driver takes a break.
Panoramic View Monitor
Sometimes it's difficult to park in tight spaces. Or drive over rough and uneven surfaces. Well this got a whole lot easier and safer with the 360 degree Panoramic View Monitor. While not standard on the F Sport. You can add it to the vehicle with the Takumi Pack option.
The system uses an array of cameras to give a driver an all round view of the vehicles location. Not only that you get a bird's eye view for a better look at your surroundings. The Panoramic View Monitor also allows for better look at obstacles and hazards, eliminating any blind spots. For example the car can help the driver steer into a parallel parking spot, adding guidelines to the real-time camera images to help the driver steer precisely.  Furthermore front and rear sensors will sound an alert when the vehicle moves closer to an obstacle.
Blind Spot Monitor and Rear Cross Traffic Alert
The RX has a Blind Spot Monitor uses rear mounted radars to detect vehicles in adjacent lanes. Plus it can also detect objects behind the RX when reversing. Also the Rear Cross Traffic Alert will warn drivers of traffic or people approaching from either side when reversing out or into a parking space. These functions are standard on the RX Takumi and available in the Tech and Safety and Takumi Pack options.
Parking Support Brake
The RX makes it easier and safer to park and complete low speed manoeuvres, with the Parking Support Brake. If the RC detects a risk of the vehicle making contact with something, infront or behind, it will automatically provide drive and brake control to help avoid a collision and reduce damage risks.
The Parking Support Brake system also includes the functions of the Intelligent Clearance Sonar and Rear Corss Traffic Auto Brake. To enhance visibility and make operation easier!
MULTIMEDIA AND AUDIO SYSTEMS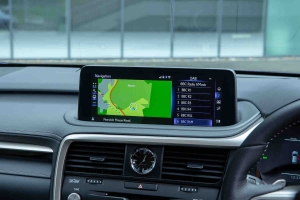 The RX has a 12.3inch touchpad, which allows users to swipe, pinch and flick, like we are all used to on our smartphones. The screen has been moved forward so it is easier to reach for both the driver and the passenger.
Two USB ports have been moved to the front of the center console and two others have been located at the rear of the unit.
While the standard Lexus multimedia system features an eight-inch TFT display on the centre console. This is operated by the Remote Touch Interface.
This can be set to display a single panel for example a map. Two panels for example half a map and half information or three panel, such as half a map and two information screens. The information that can be shown can be navigation, fuel consumption and audio details.
LexusLink
LexusLink gives the new RX excellent connectivity, accessed via an app. It allows access to useful functions, including: –
Find my Car, including the option to share locations with friends
Share to Car, to send navigation destinations to the car
Last mile guidance
Driving Analytics, including speed, distance travelled, time in vehicle, idle time, top speed, severity of braking and acceleration and percentage of time spent in motorway driving
Online service bookings and reminders
Active Safety Plan to automatically notify a chosen contact via SMS in the event of an accident
The new RX comes with a WiFi hotspot. As standard too! When you purchase an RX you get a complimentary three- month/24GB data plan!
Pioneer 12-speaker audio
Inside the RX is Pioneer's 12-speaker system which comes as standard on the RX and F Sport. It also comes with a single DVD player and has Coherent Source Transducer (CST) technology which gives high quality and extremely realistic sound reproduction. It includes 200mm subs and 180mm woofers in the front doors.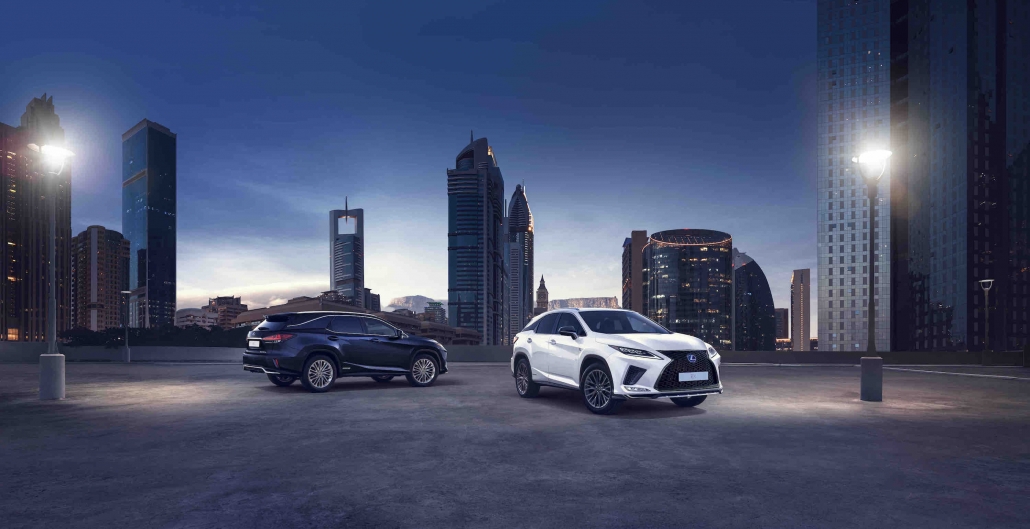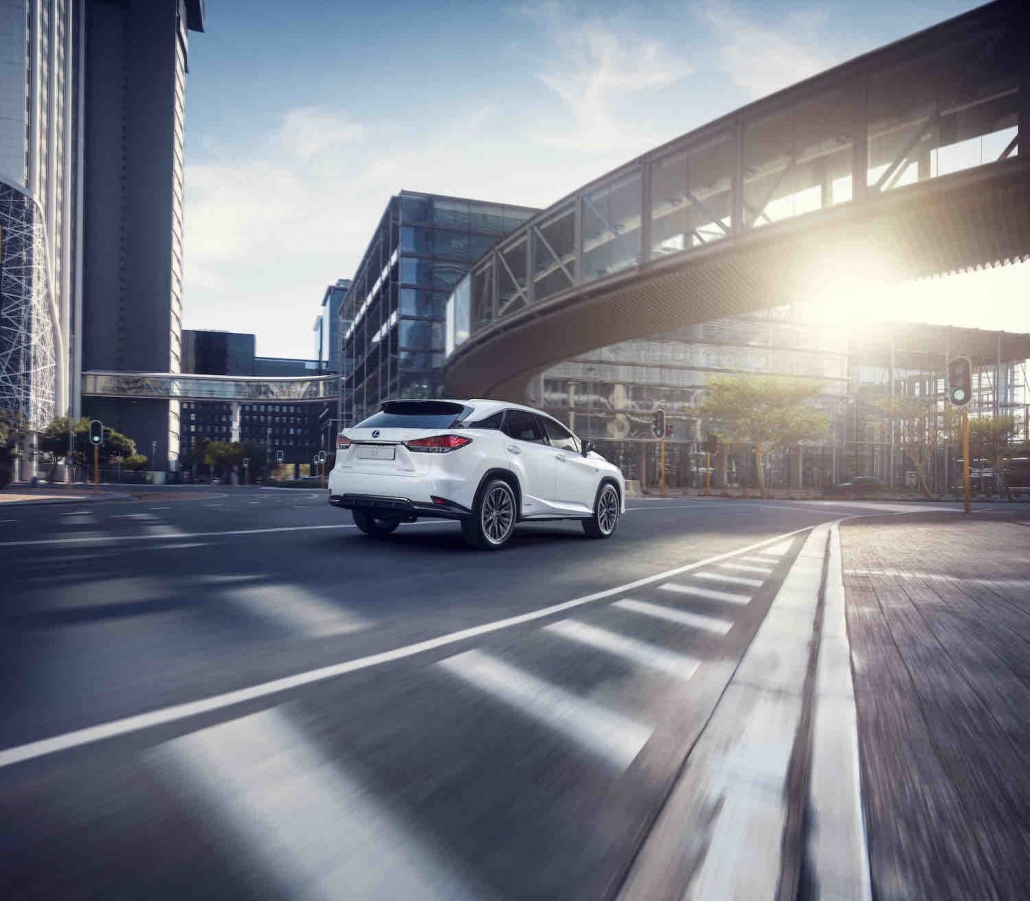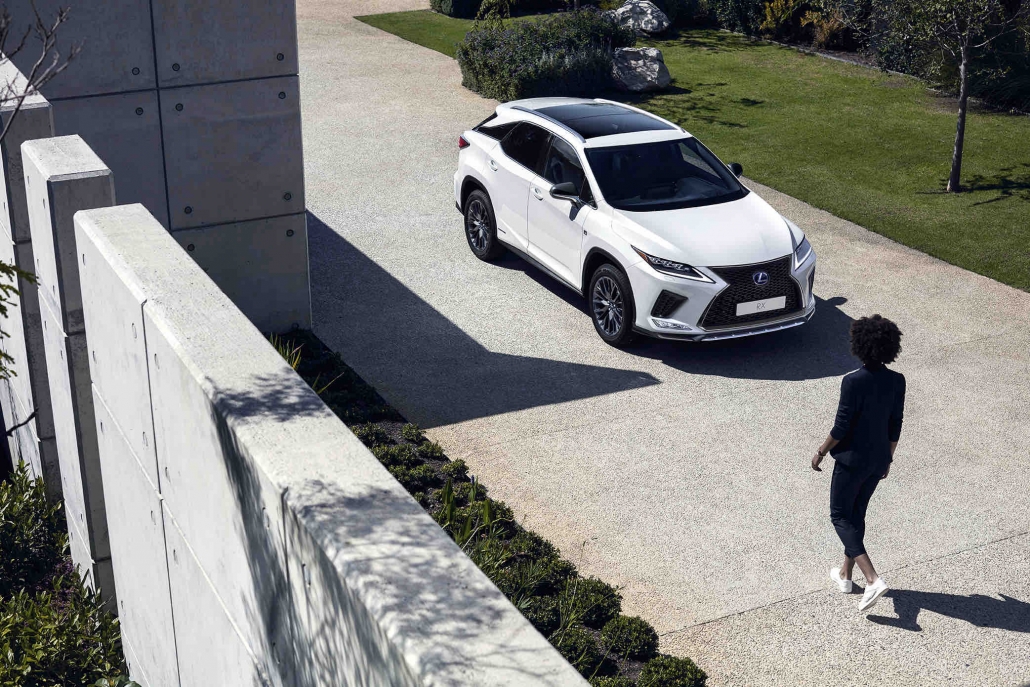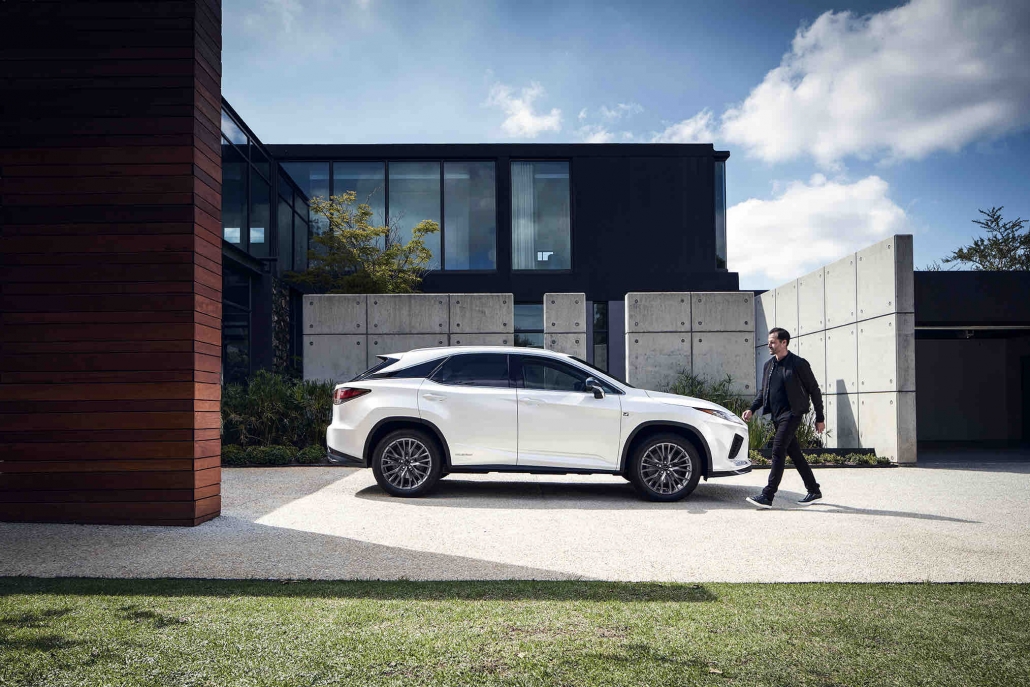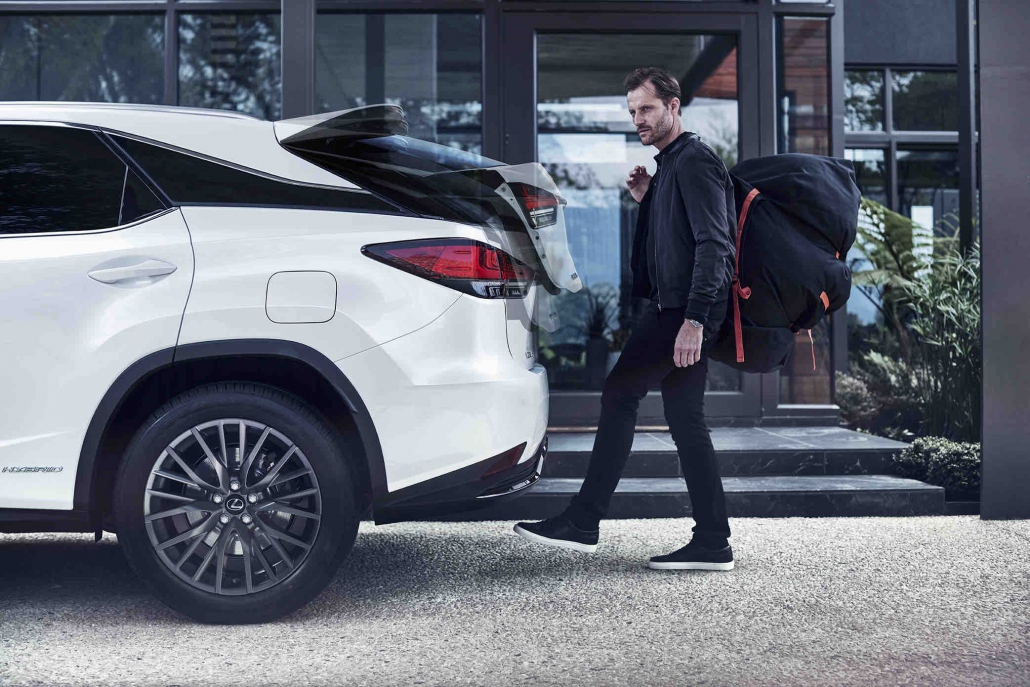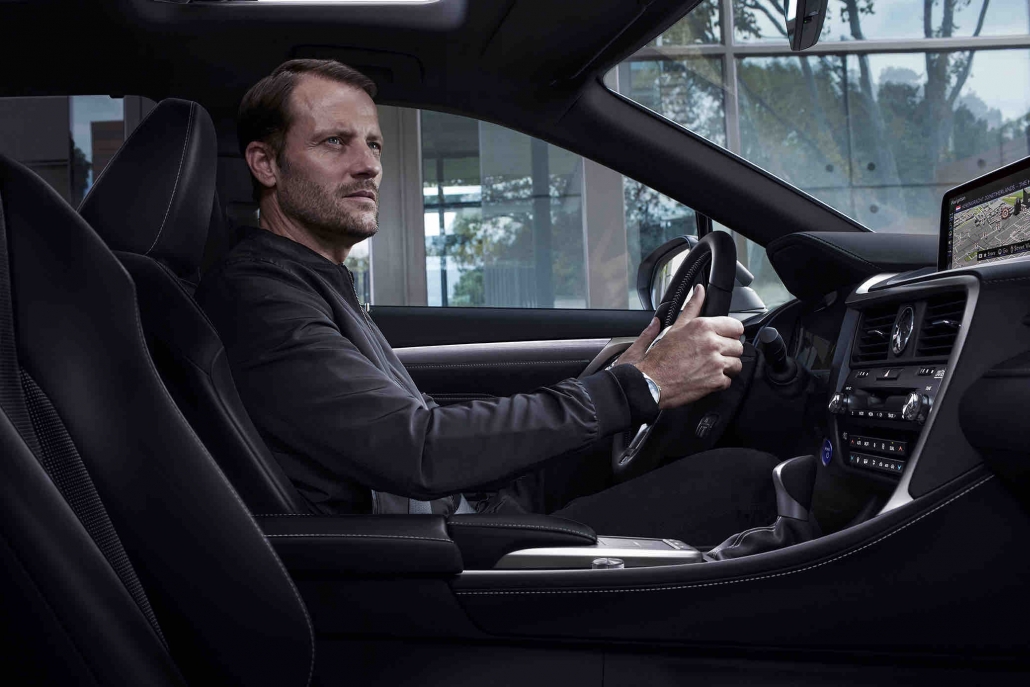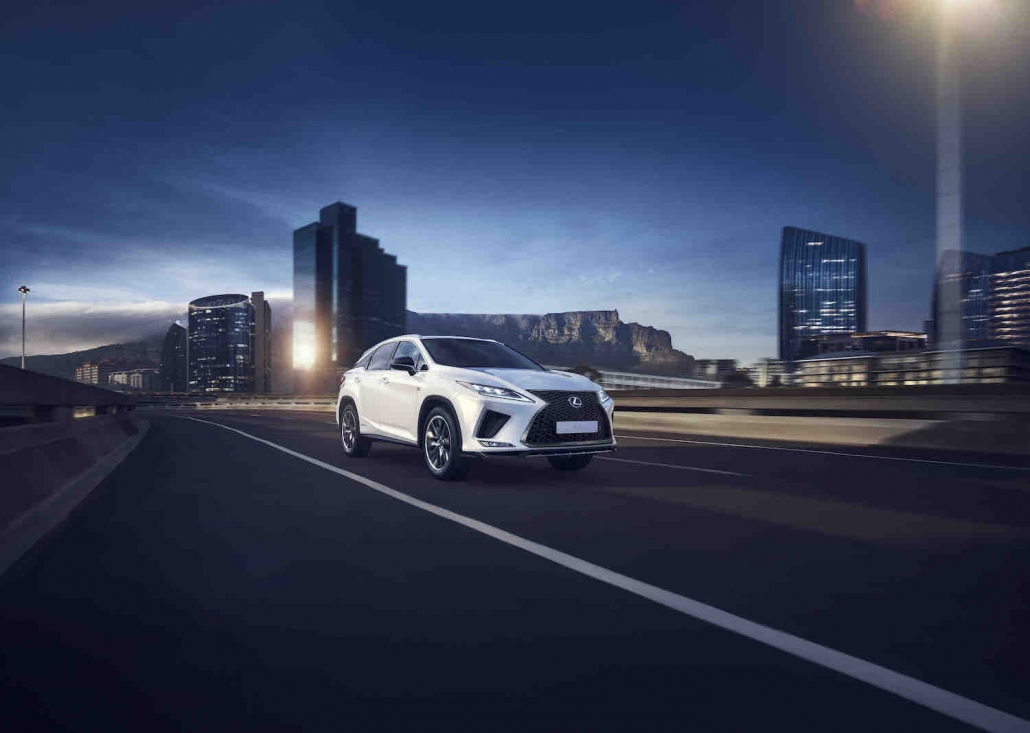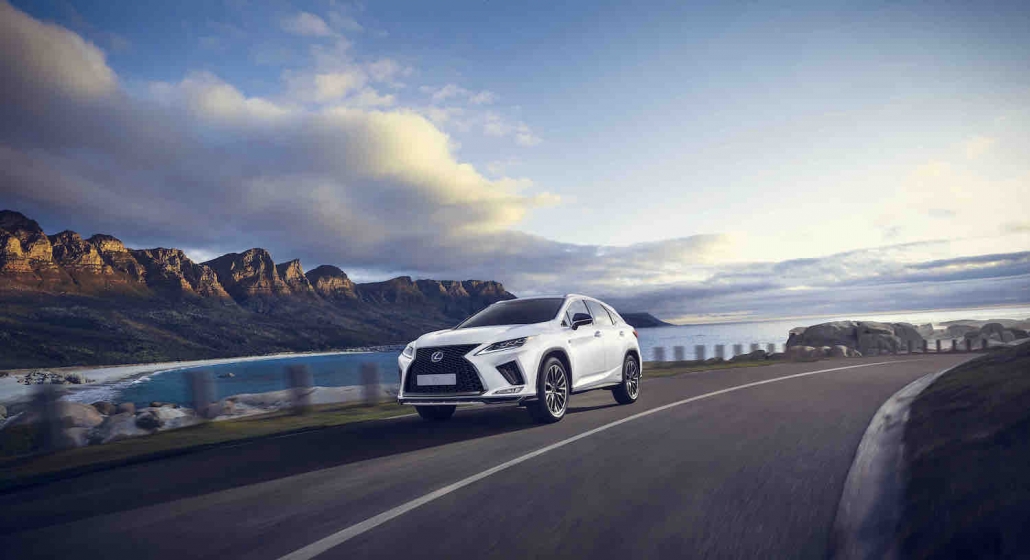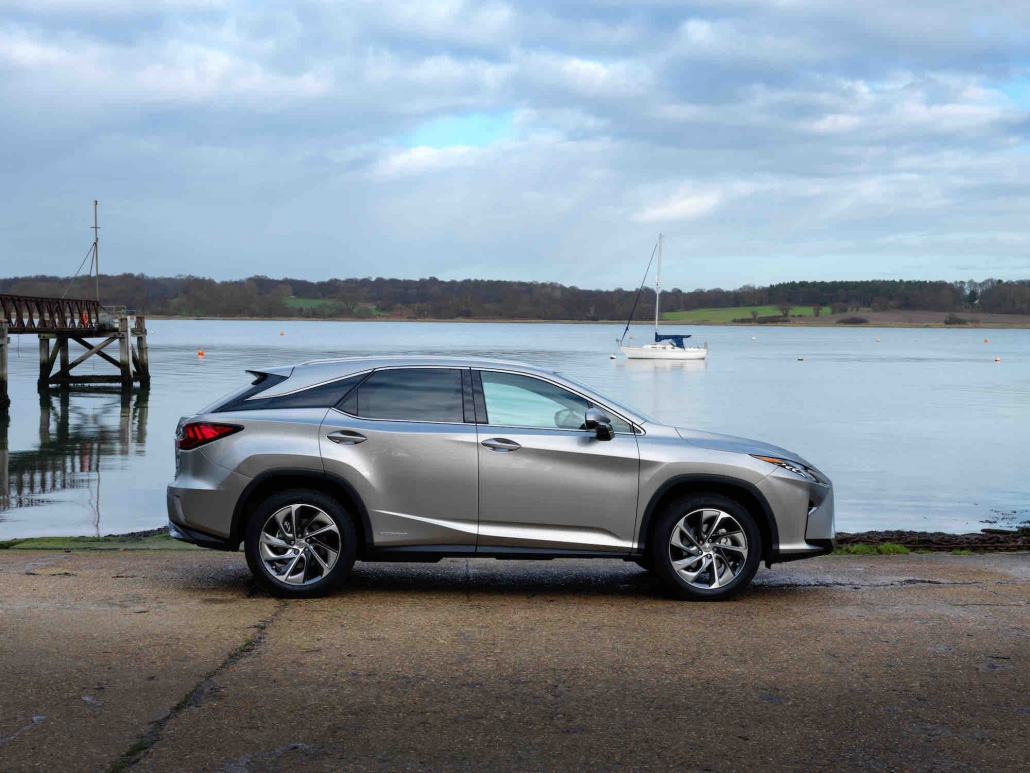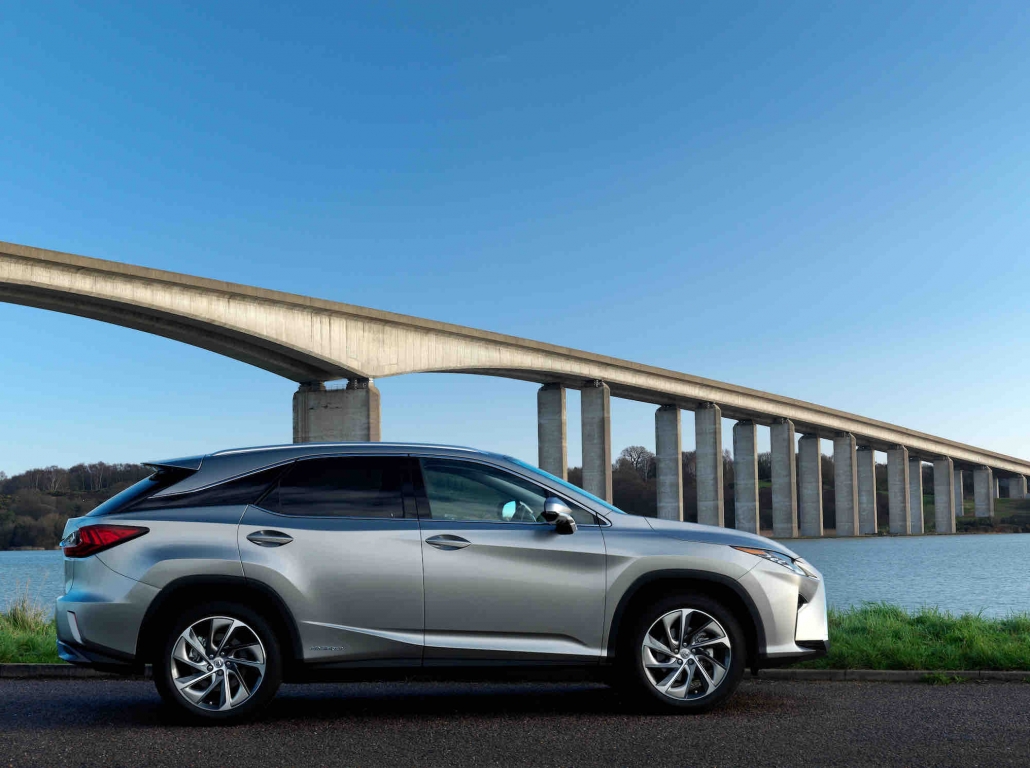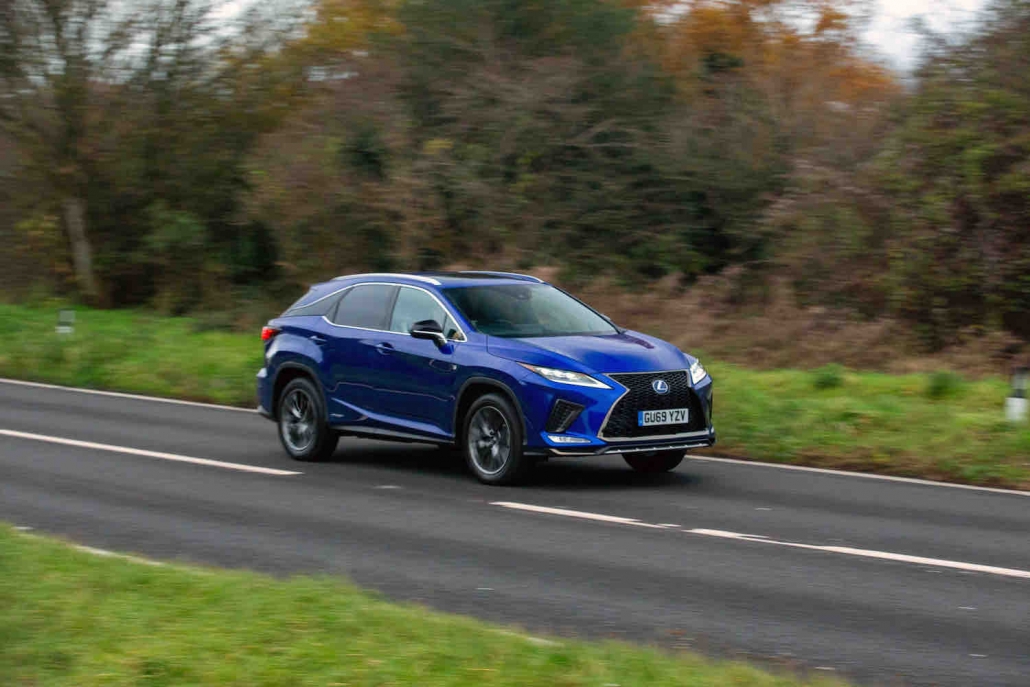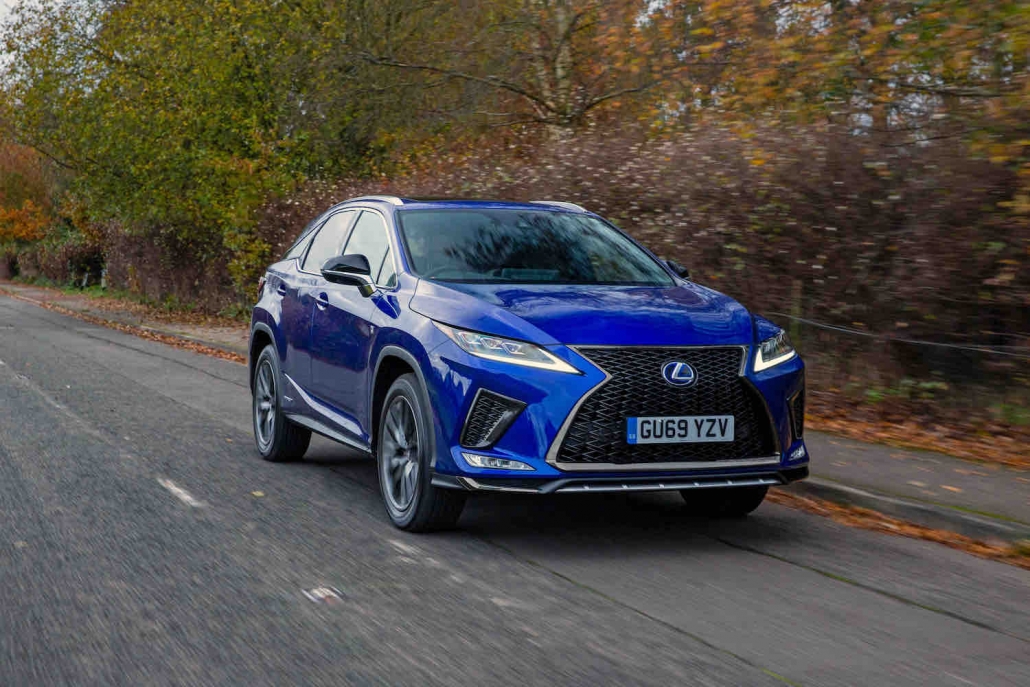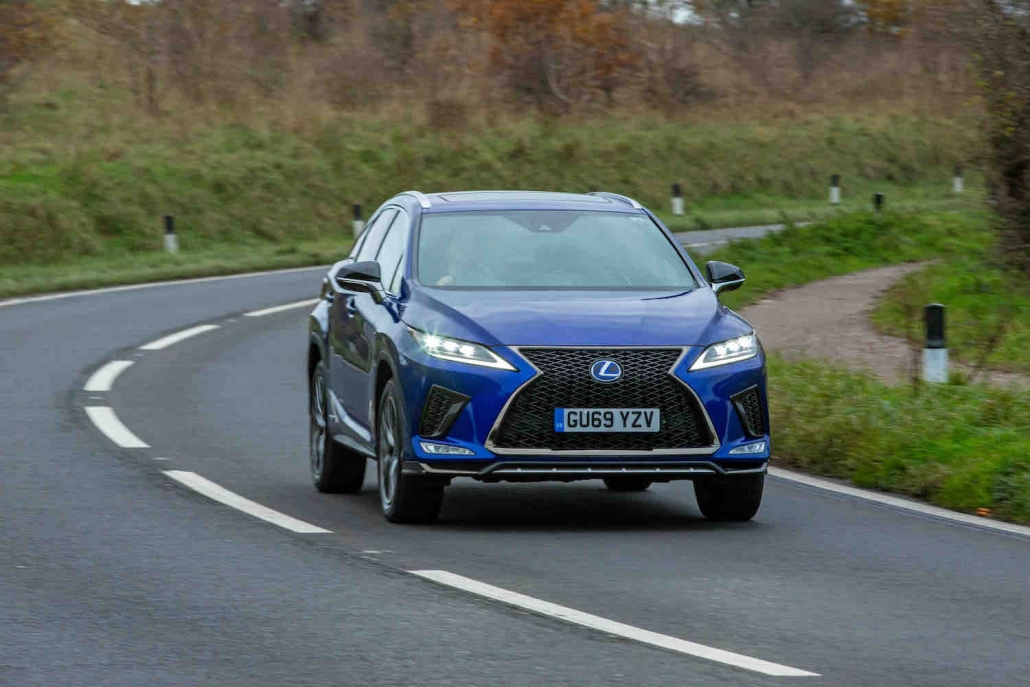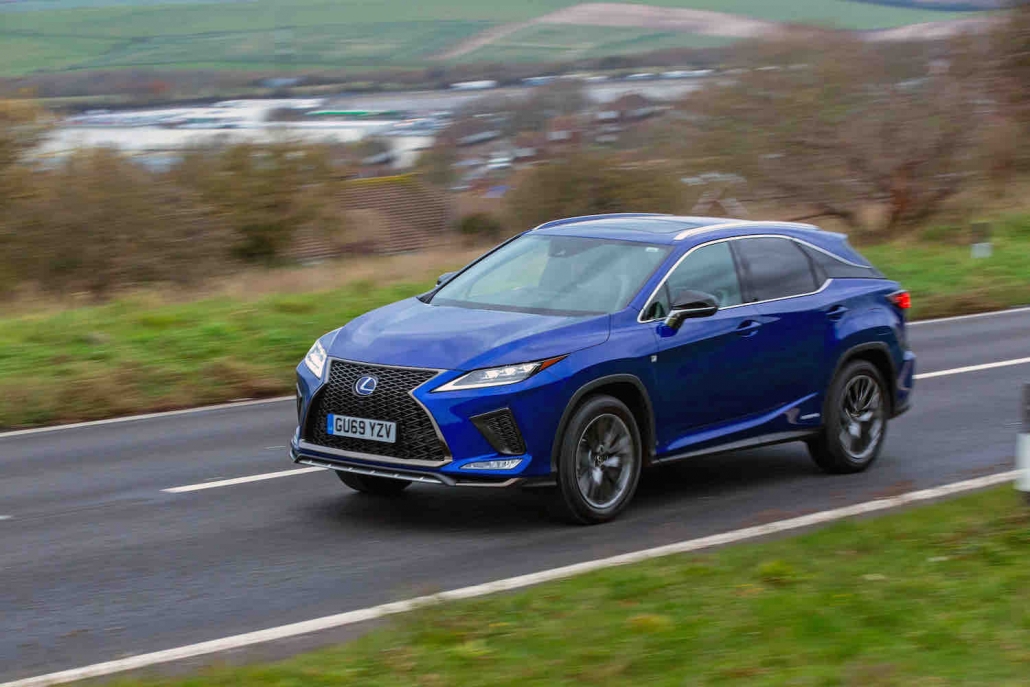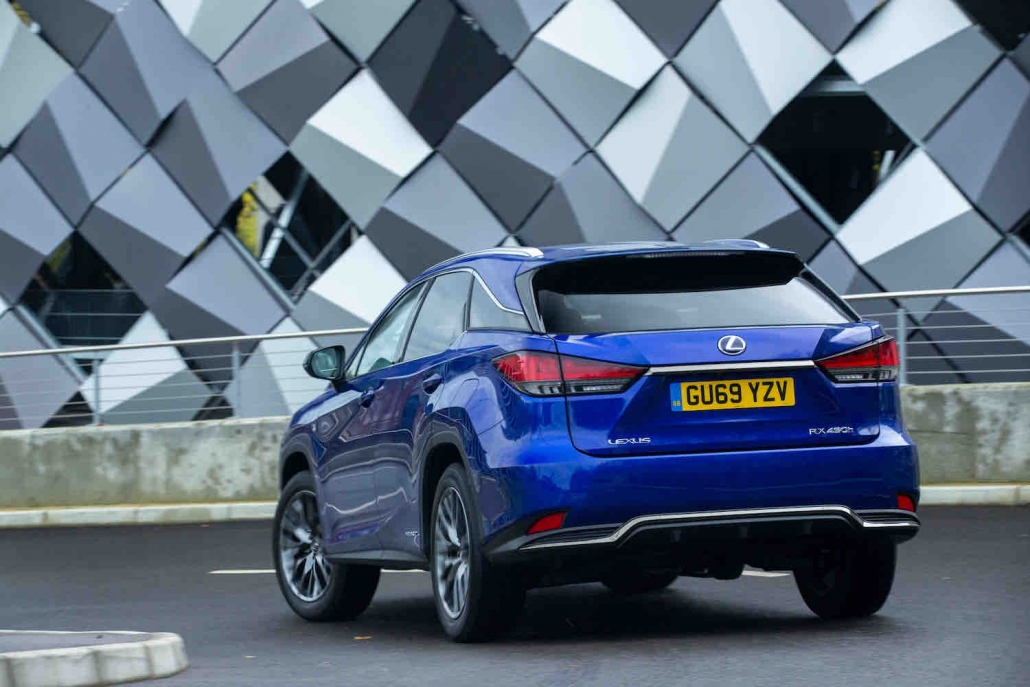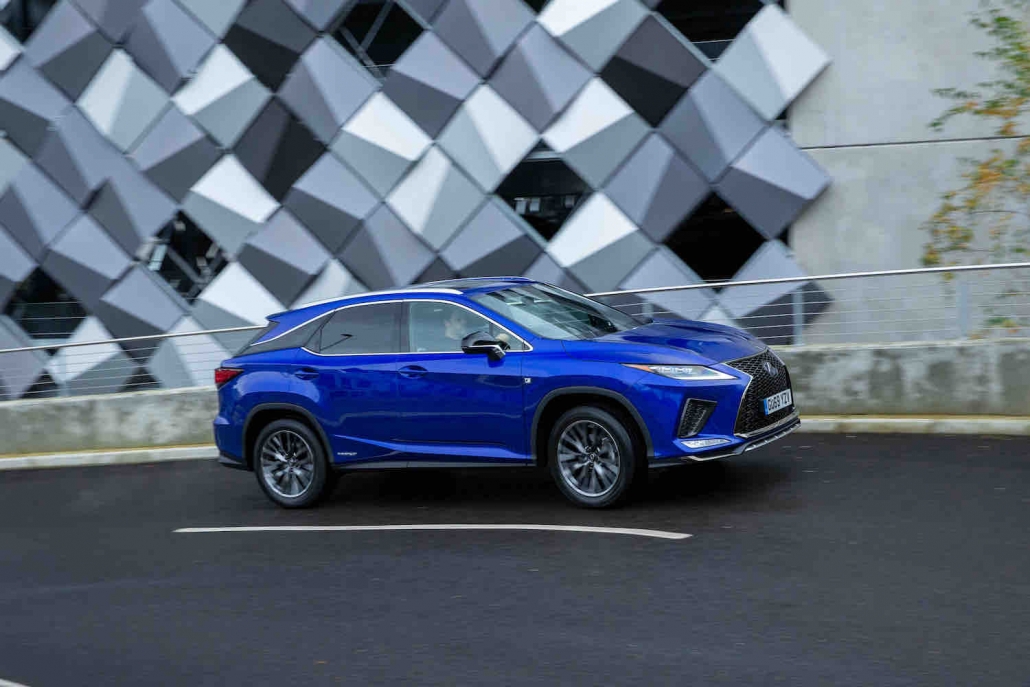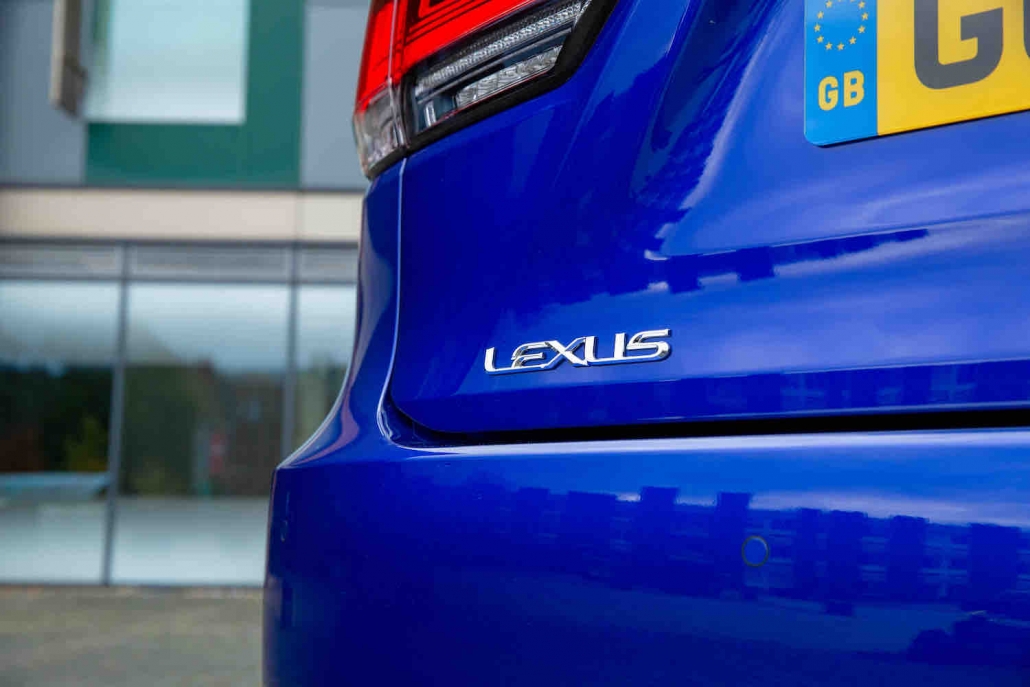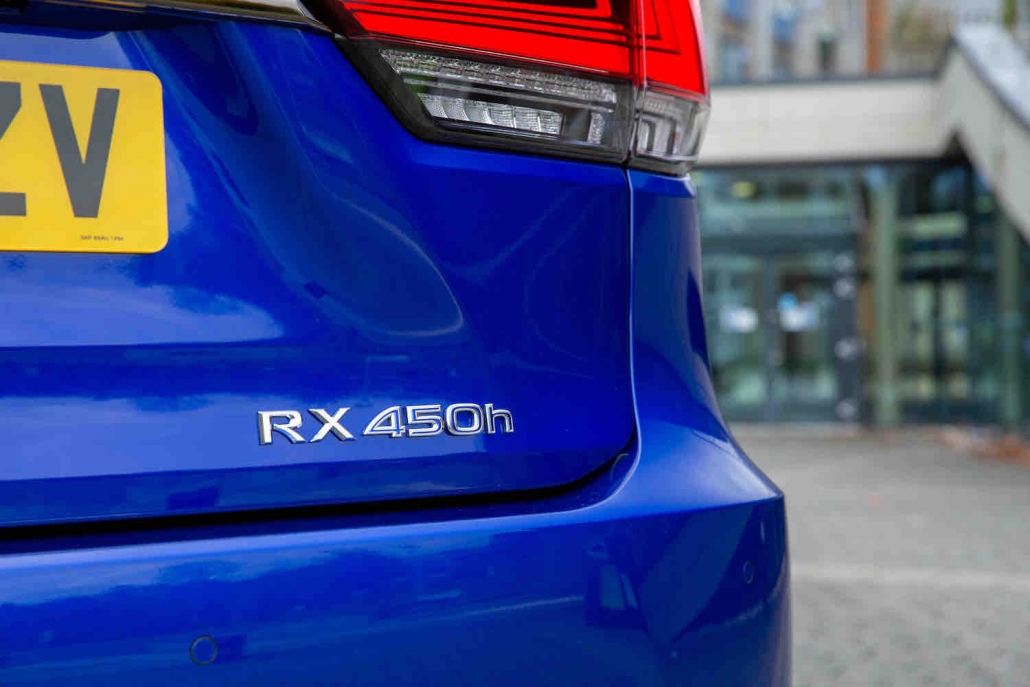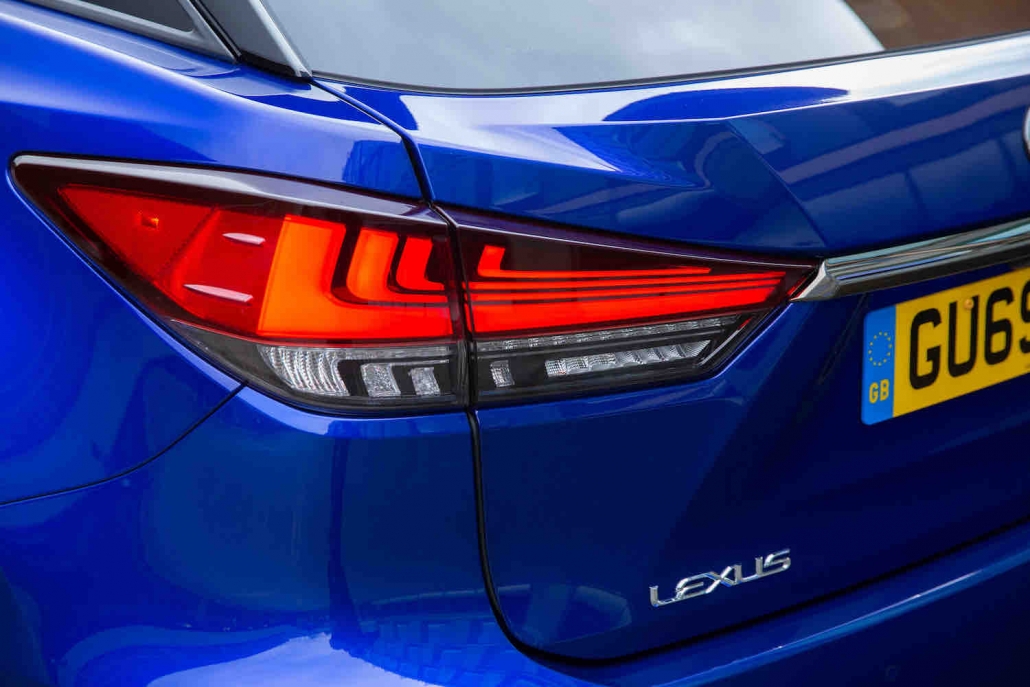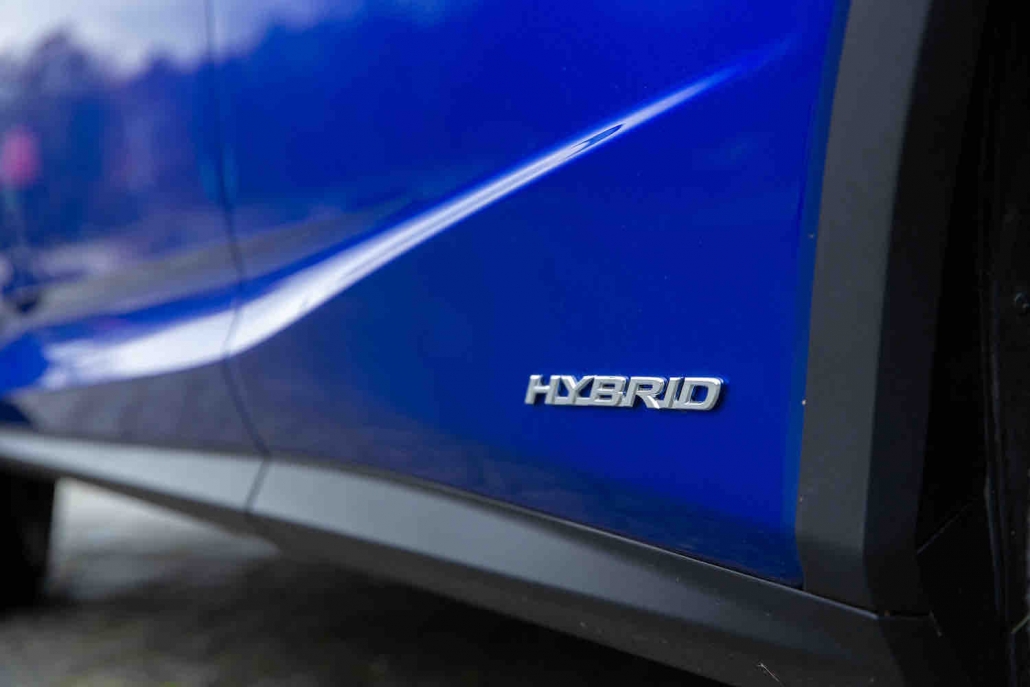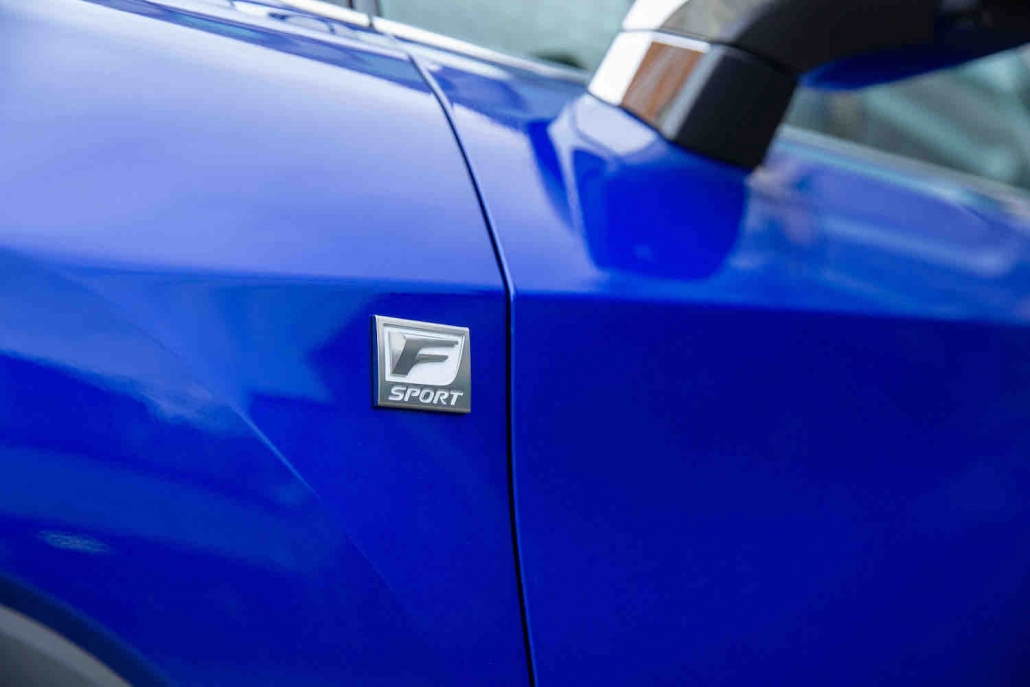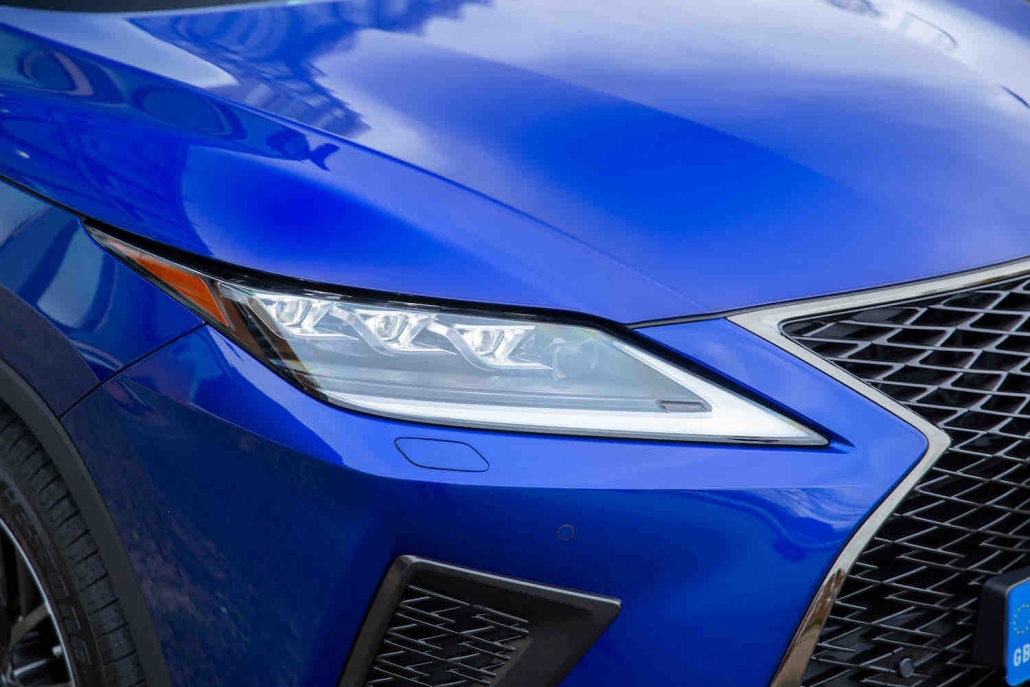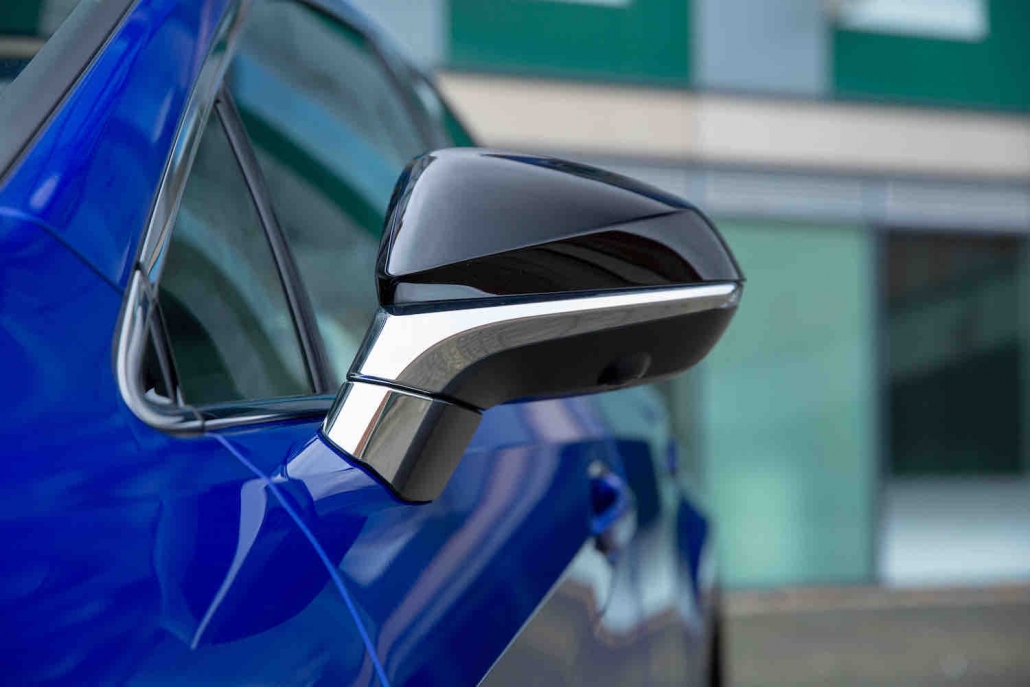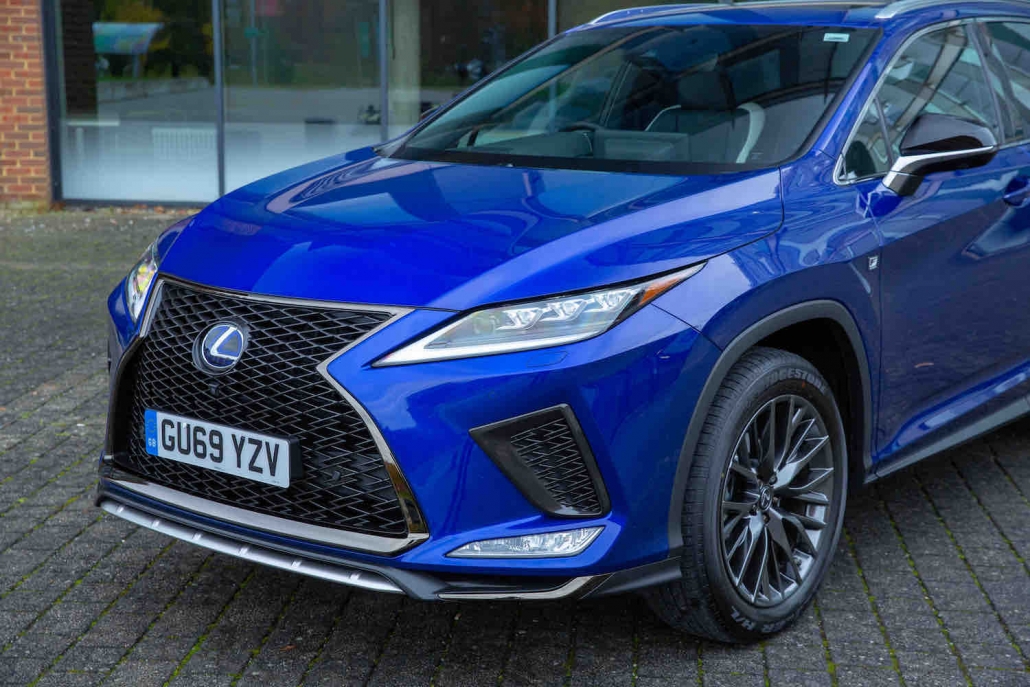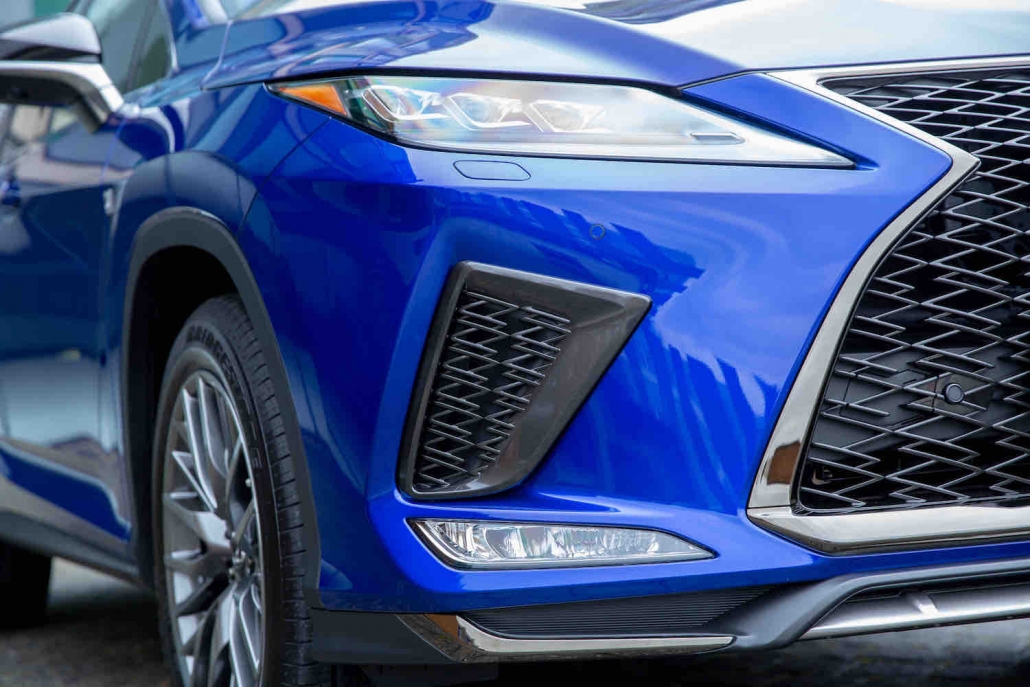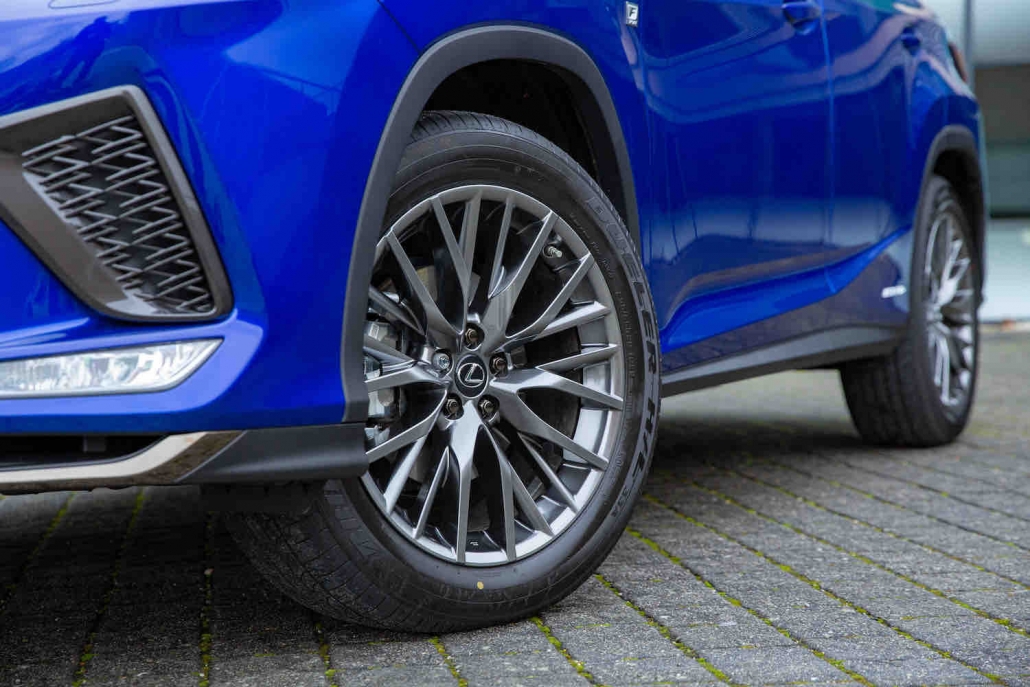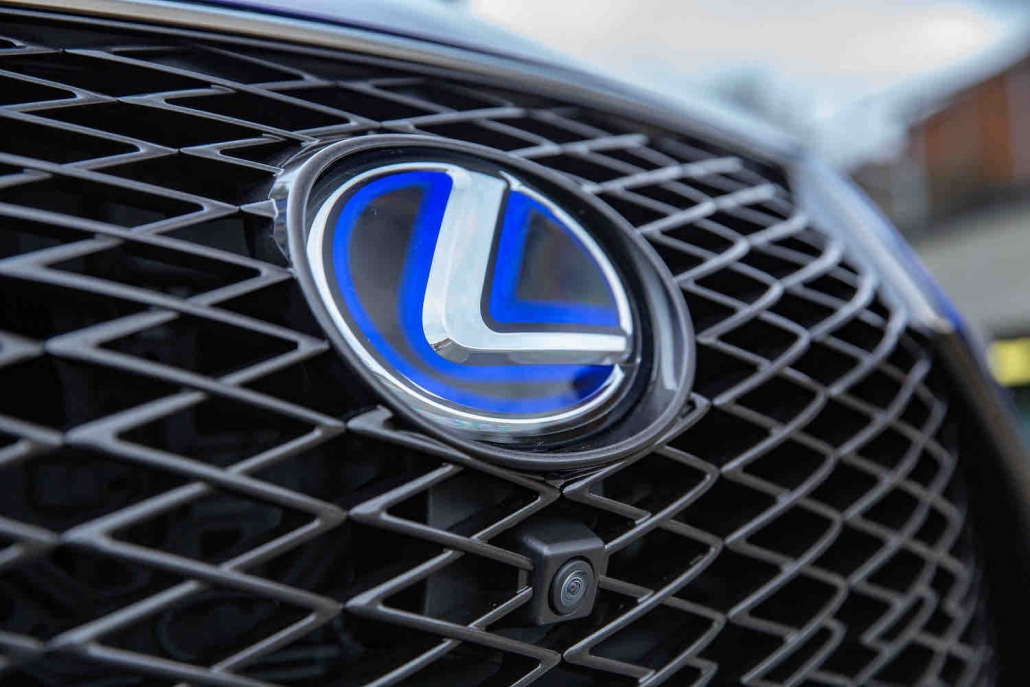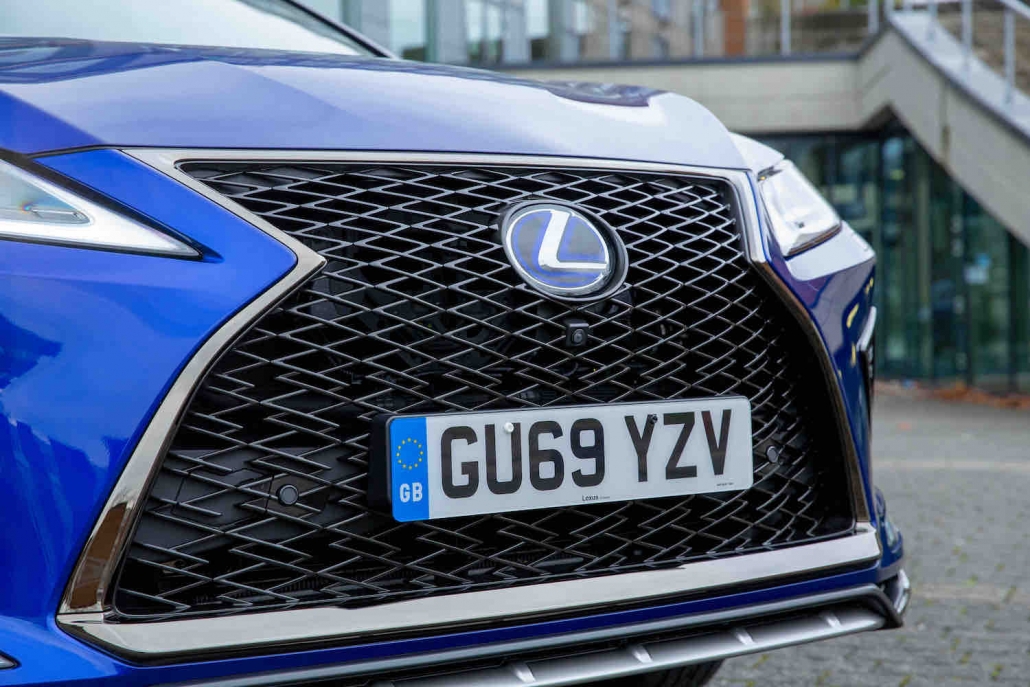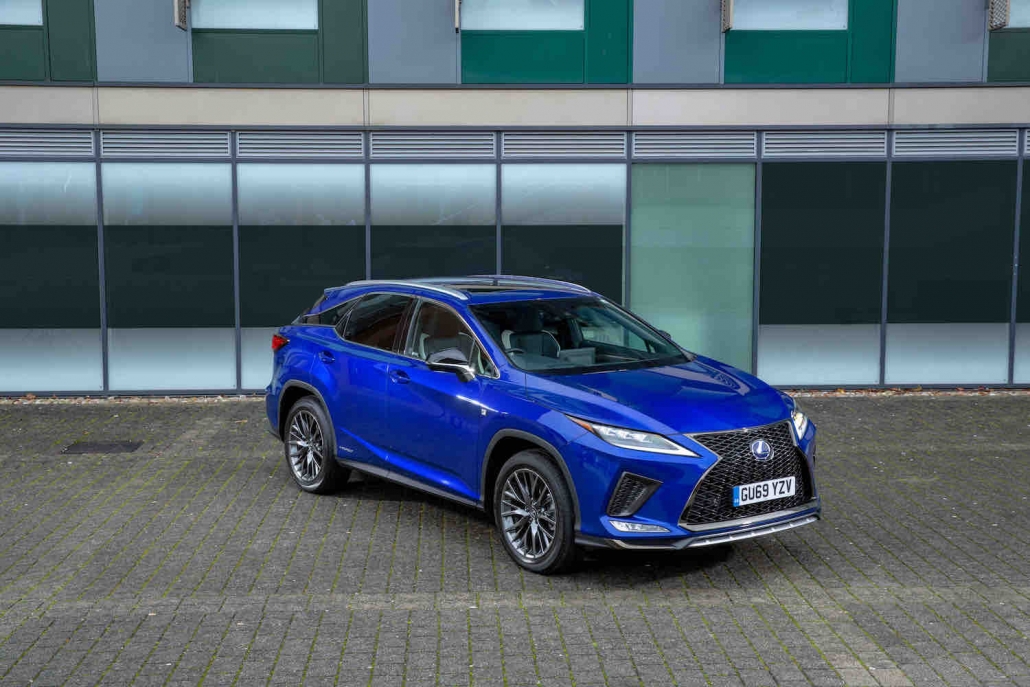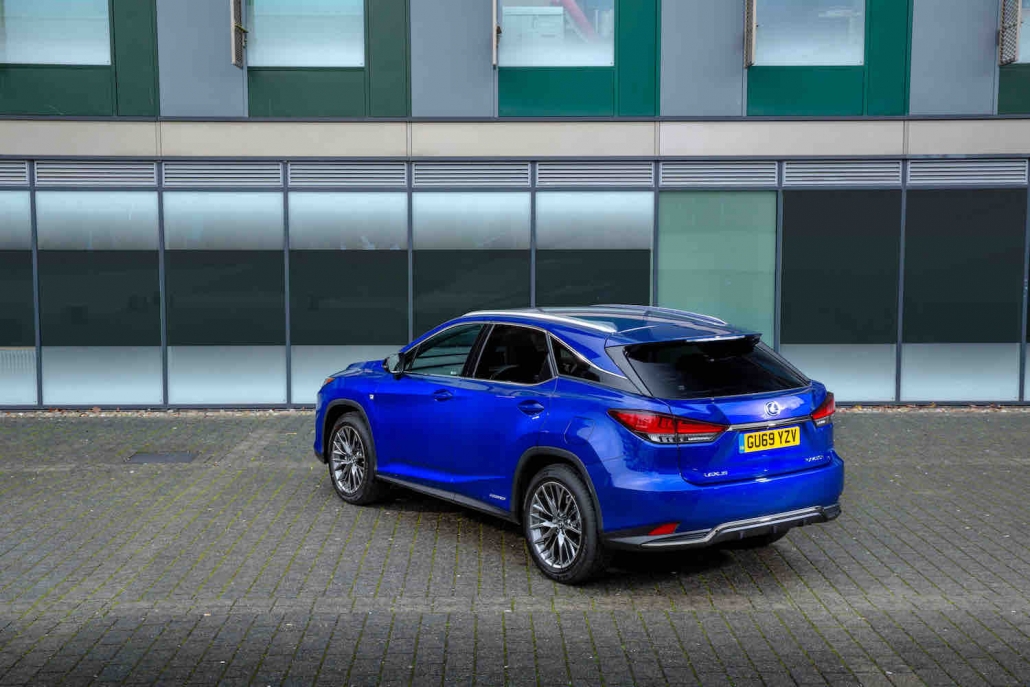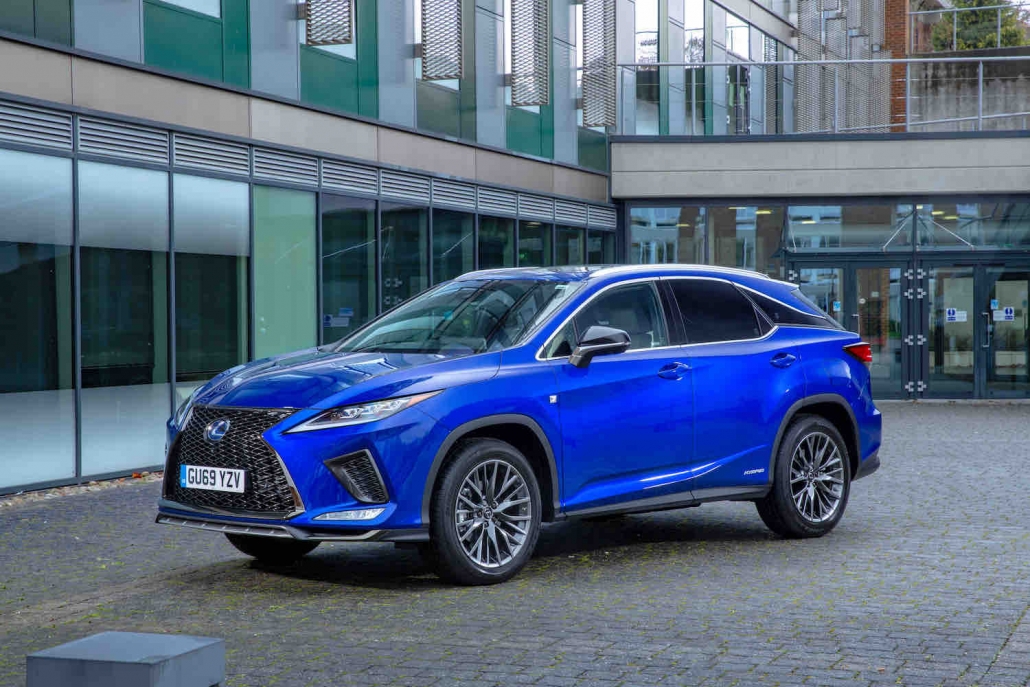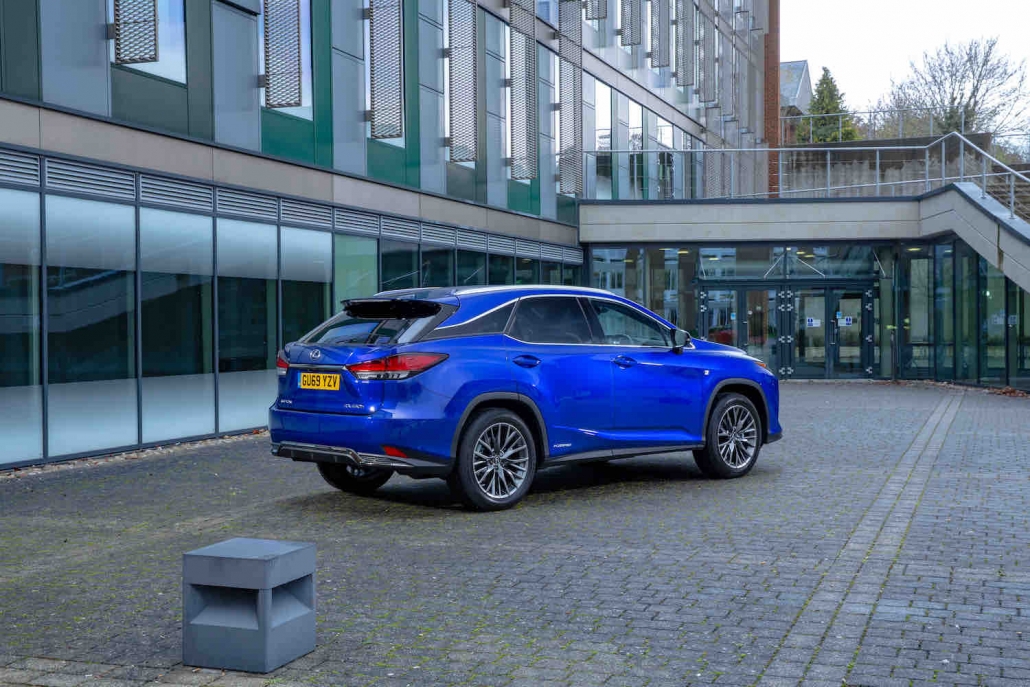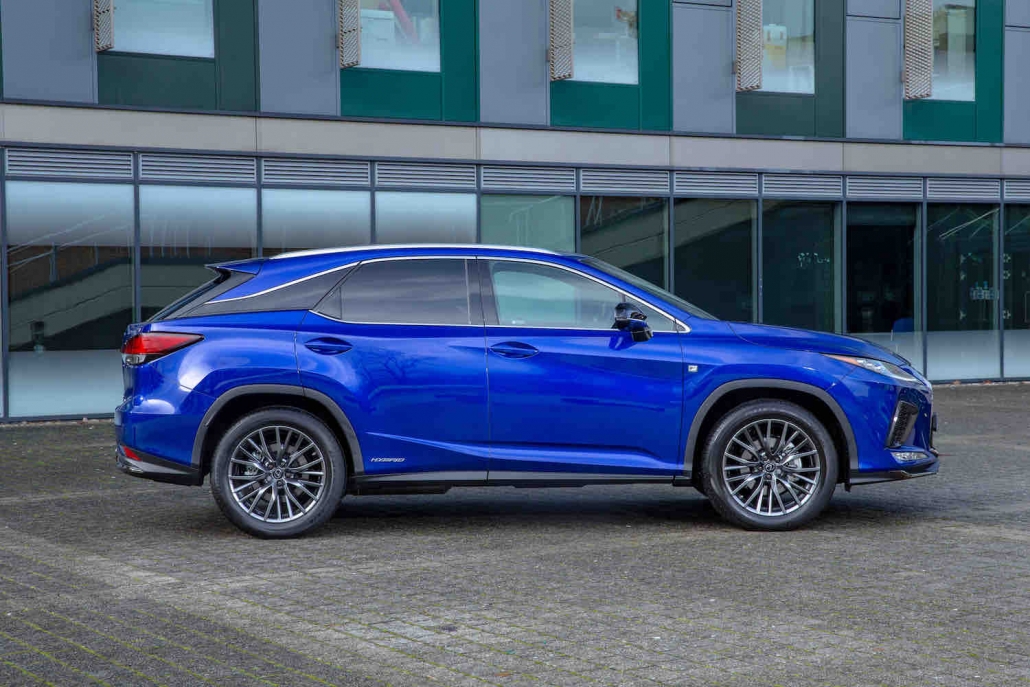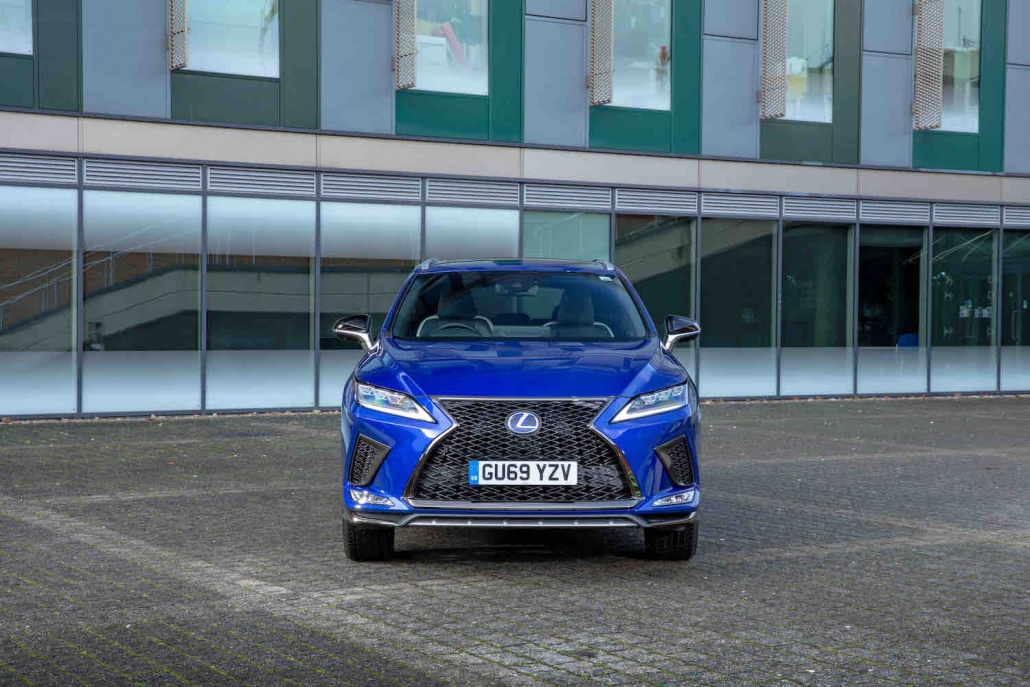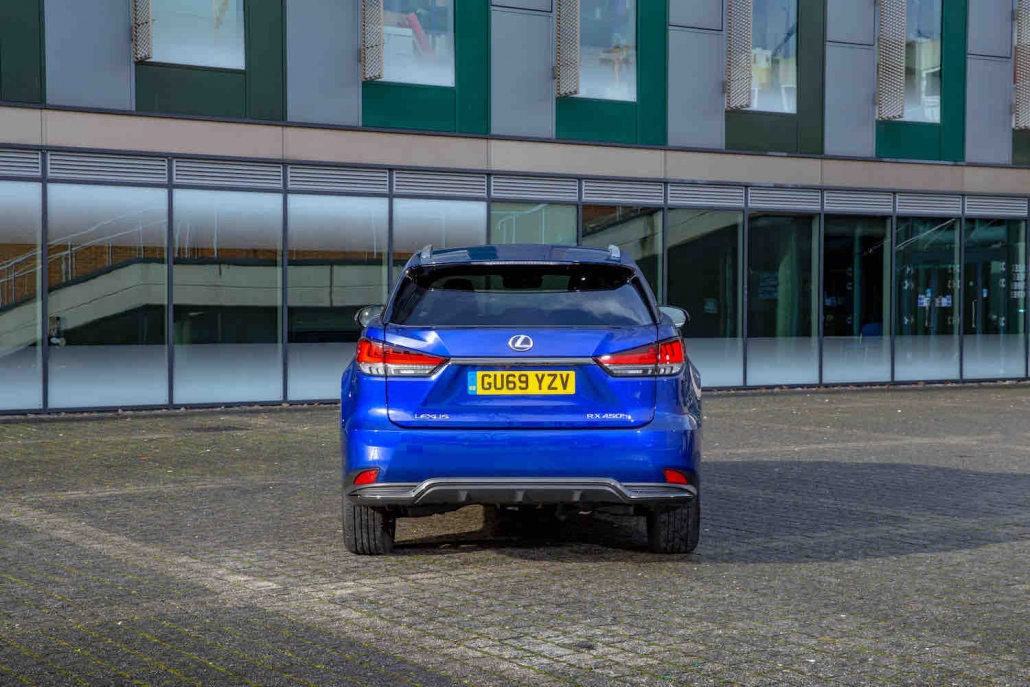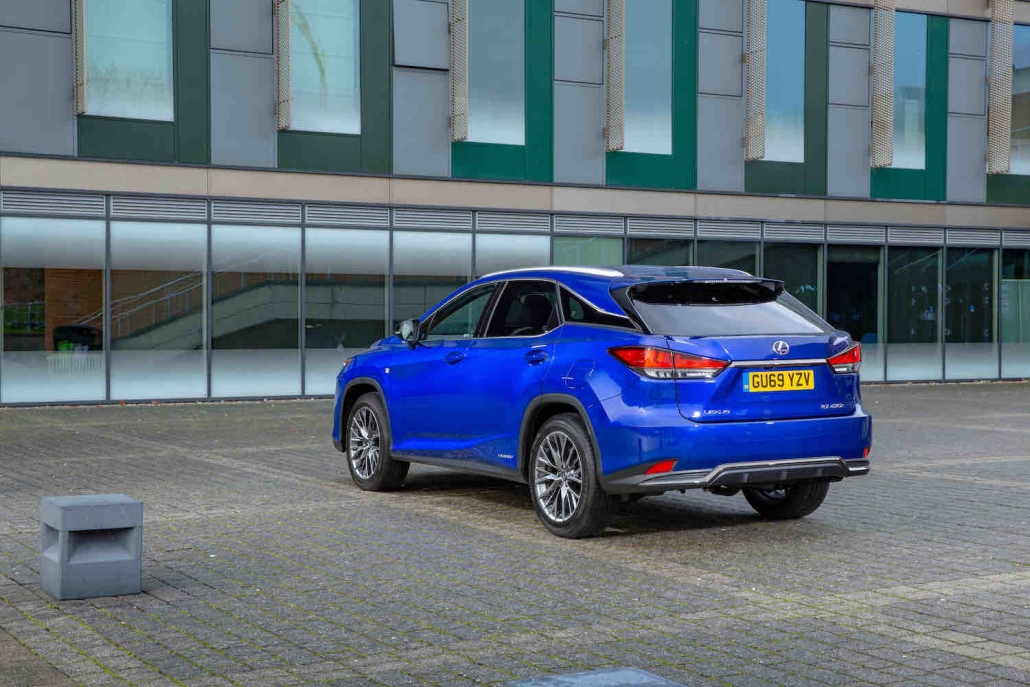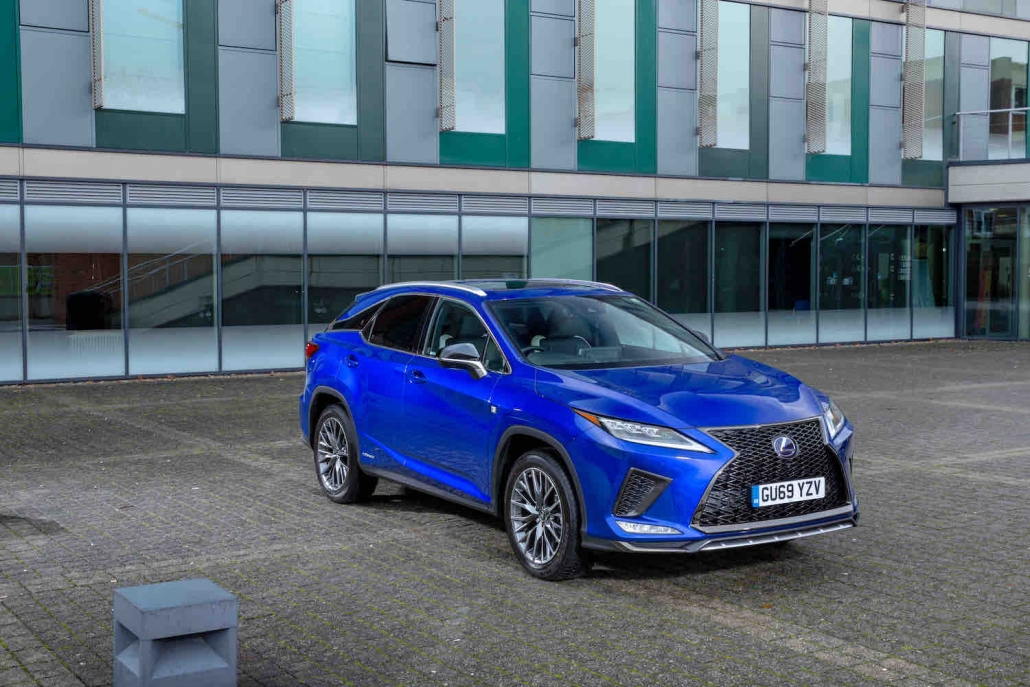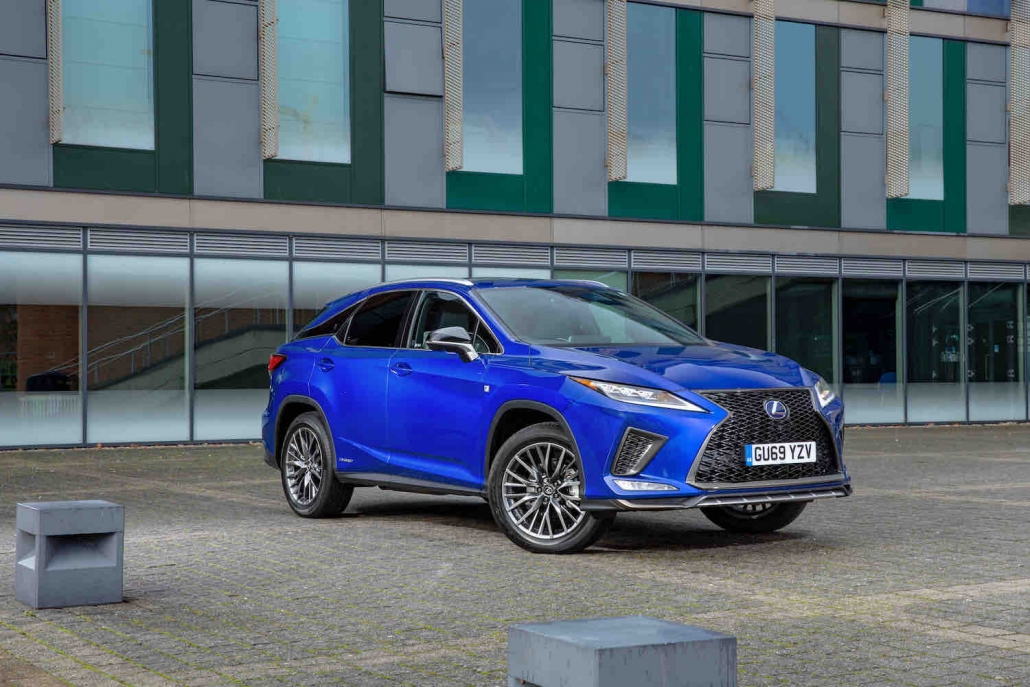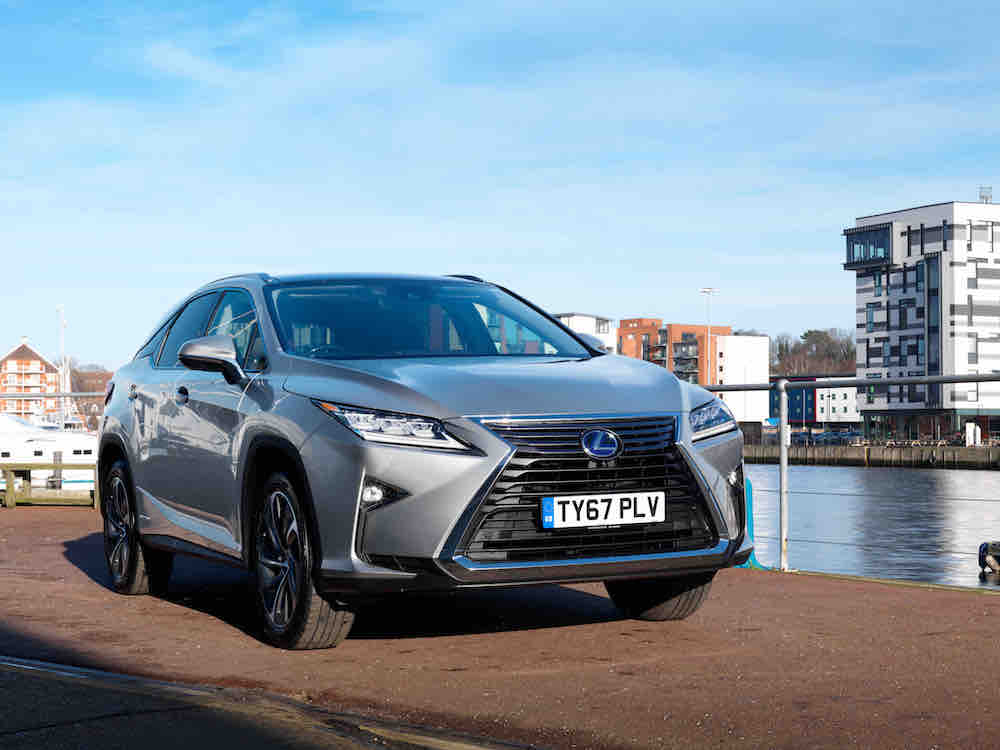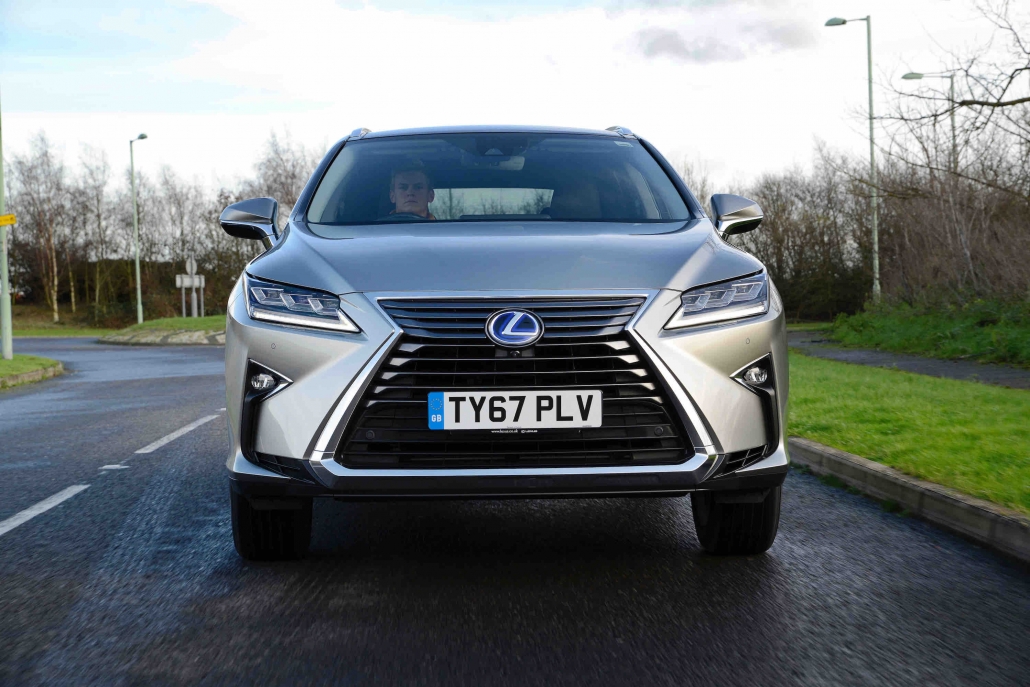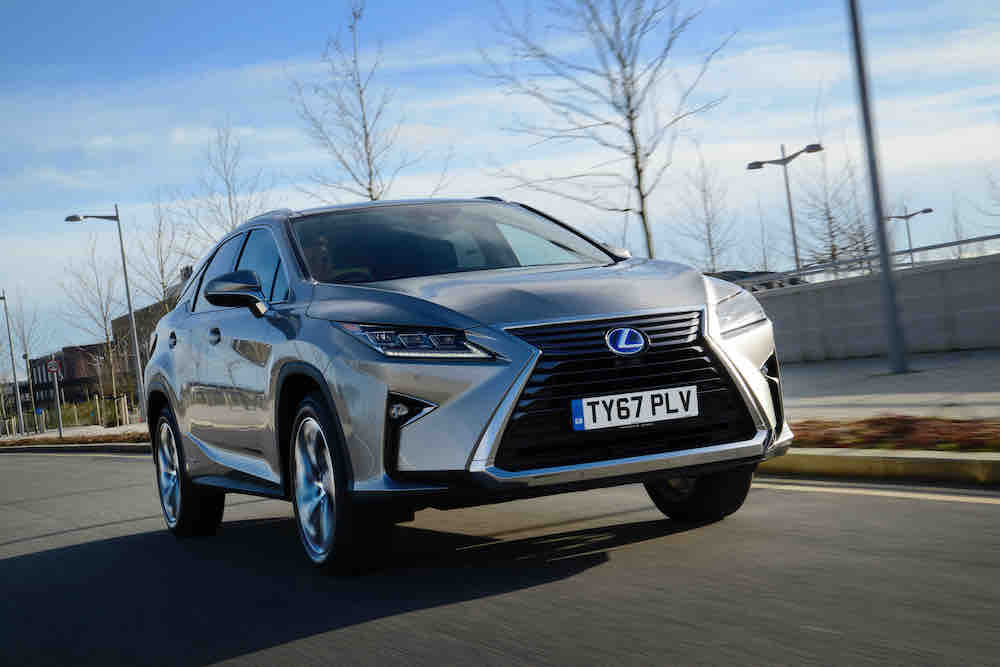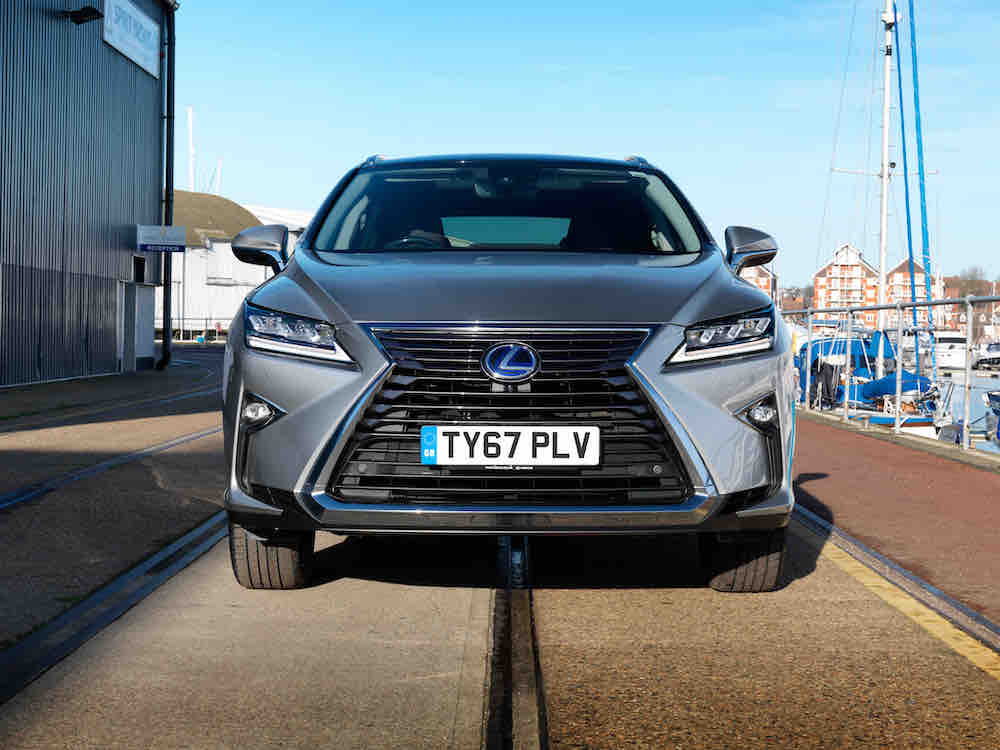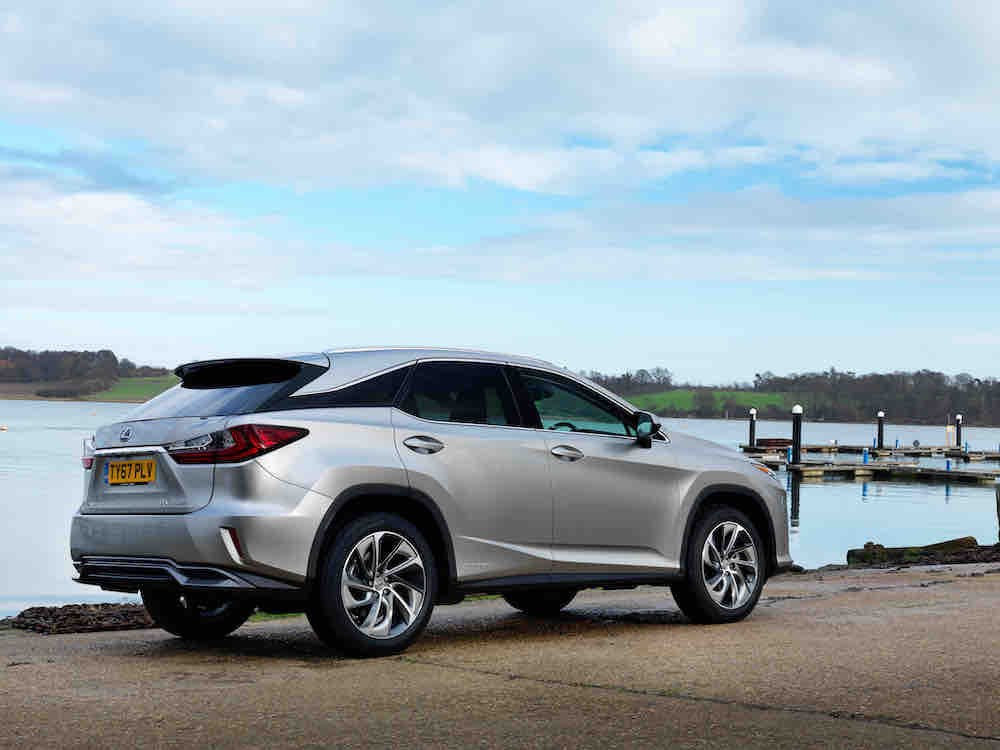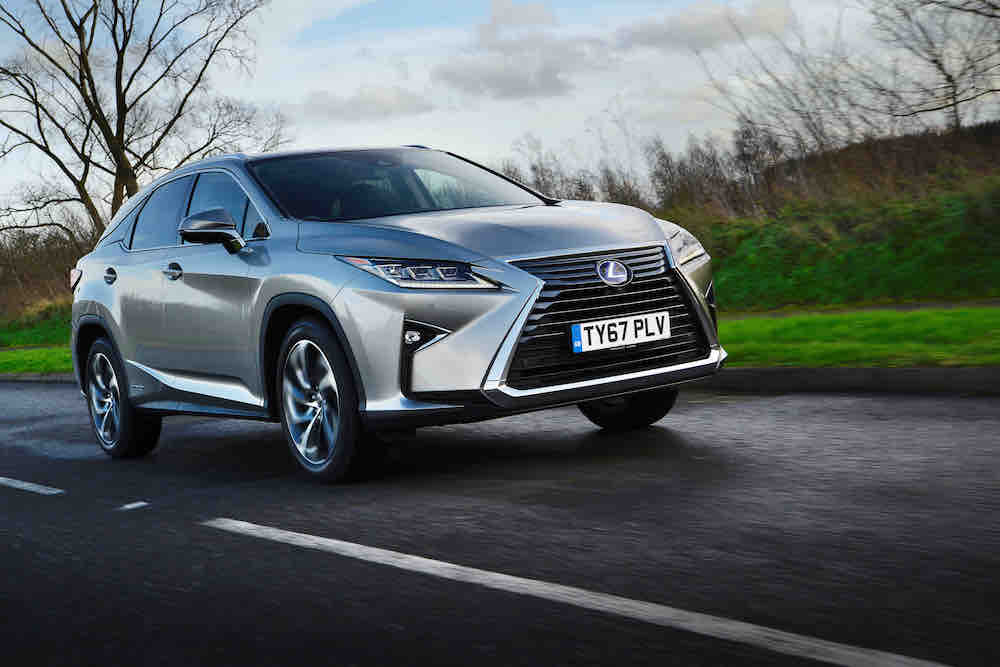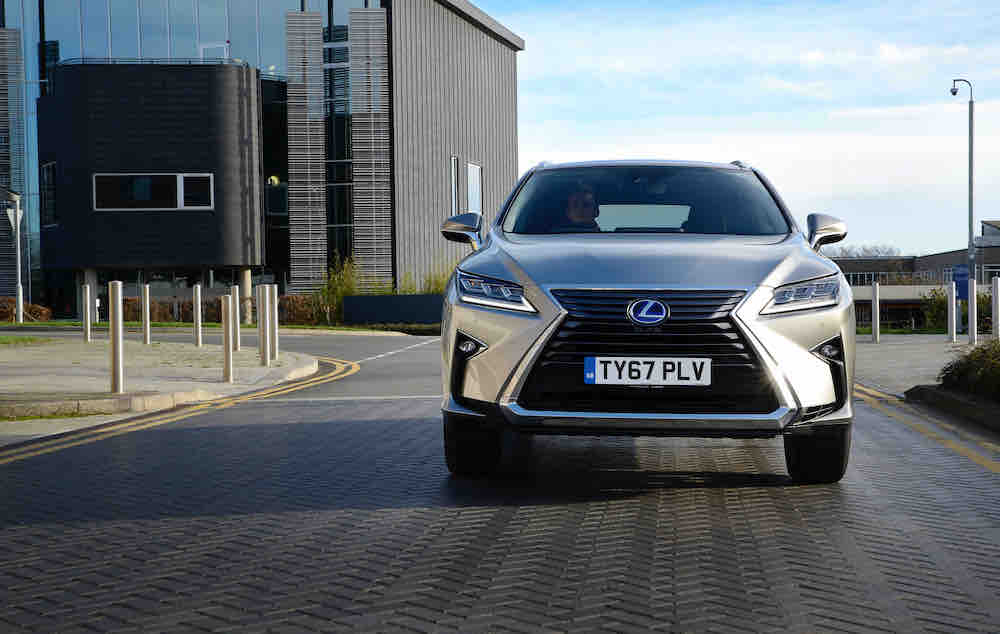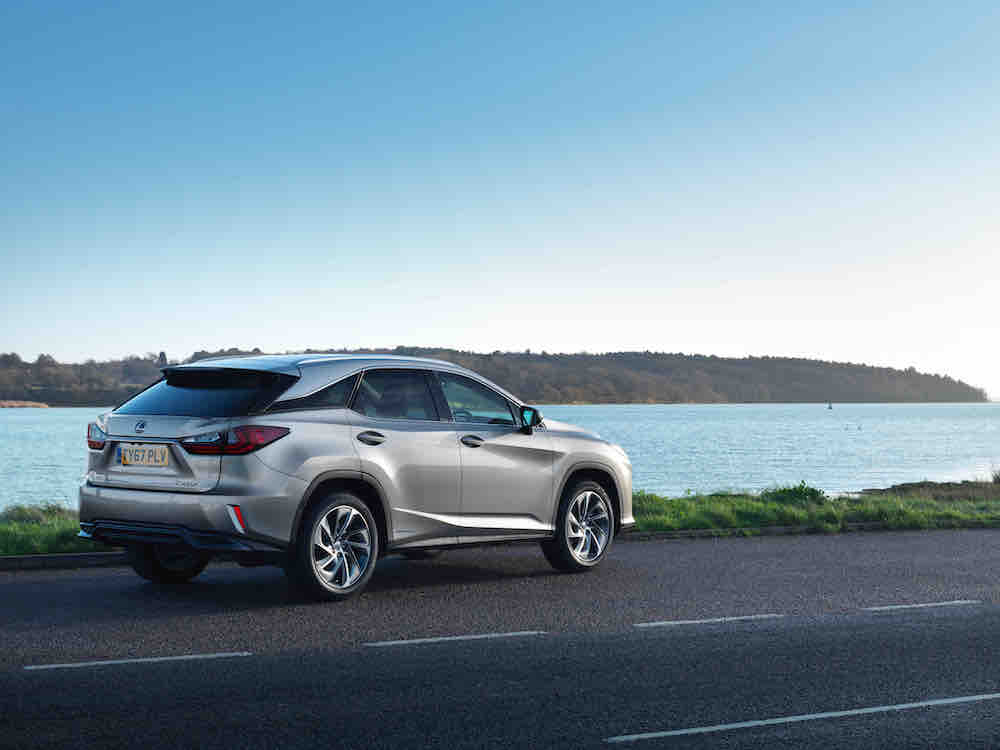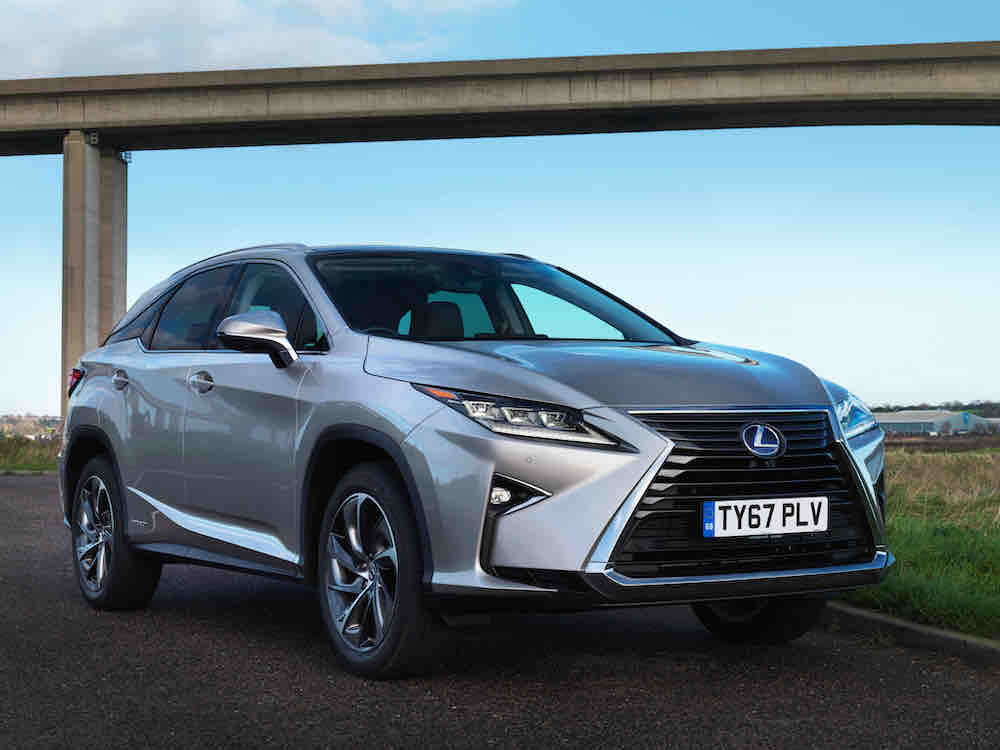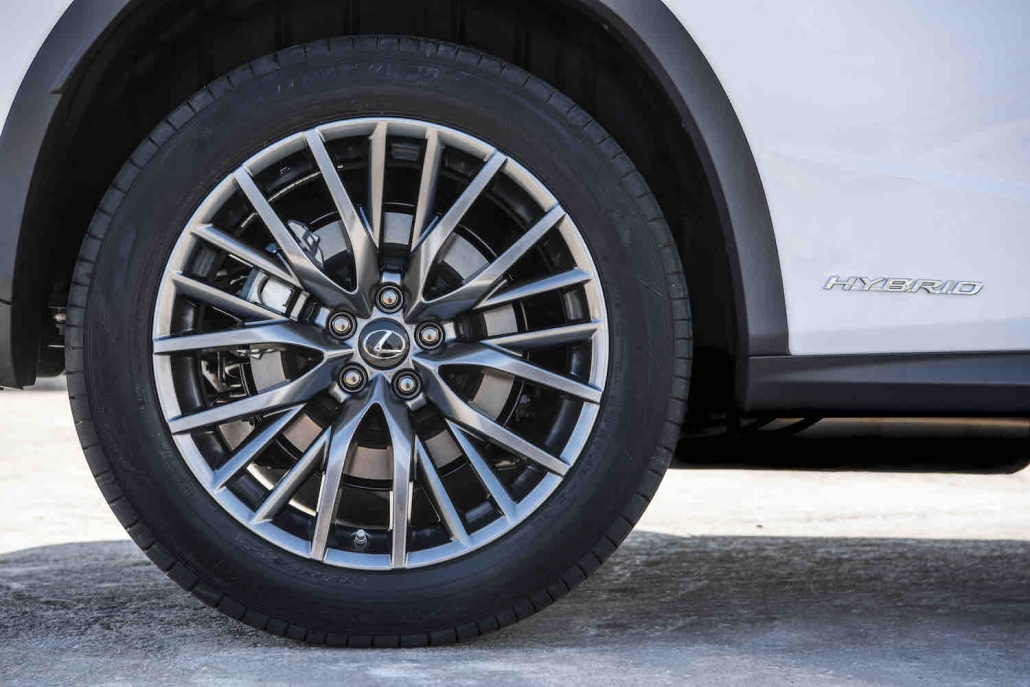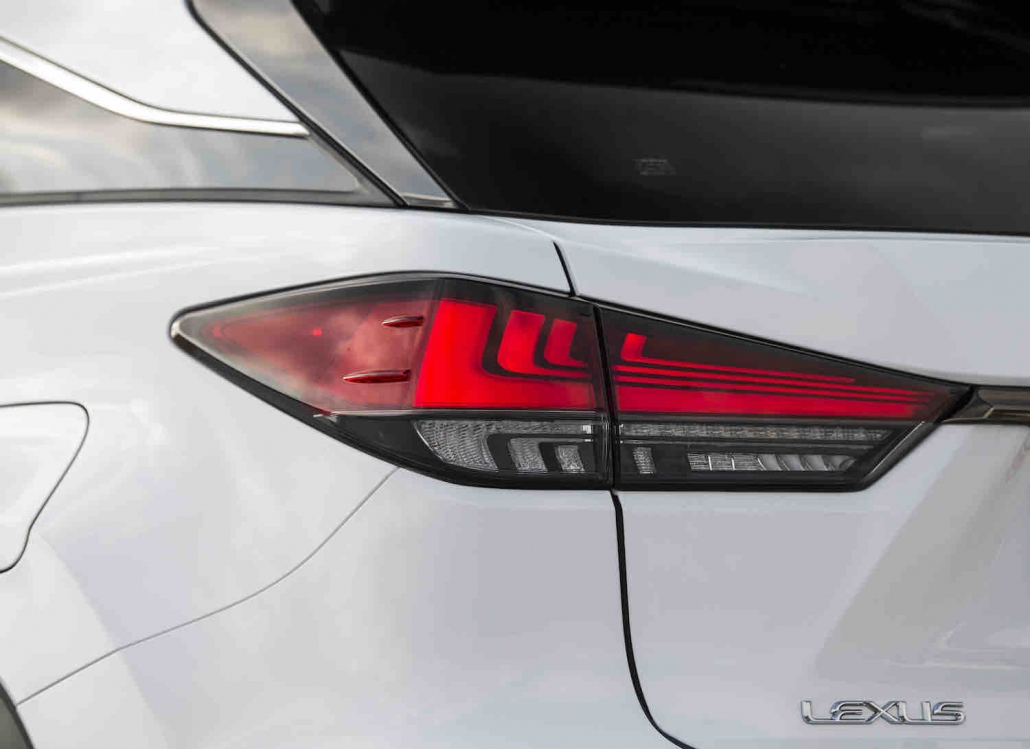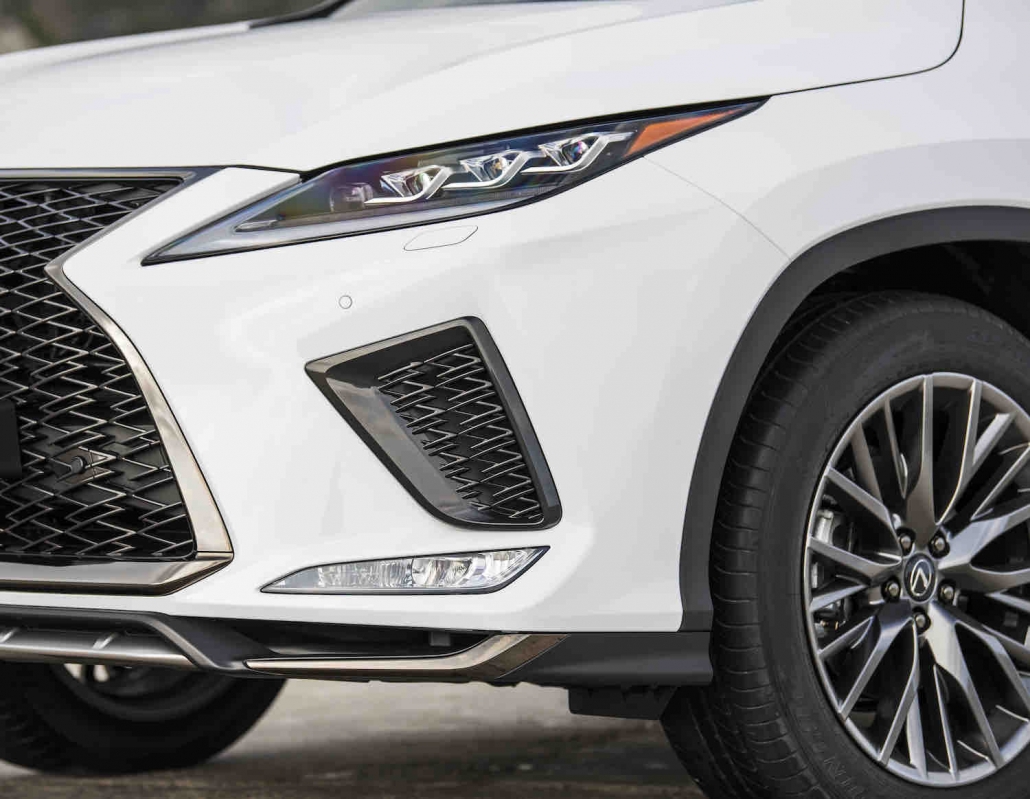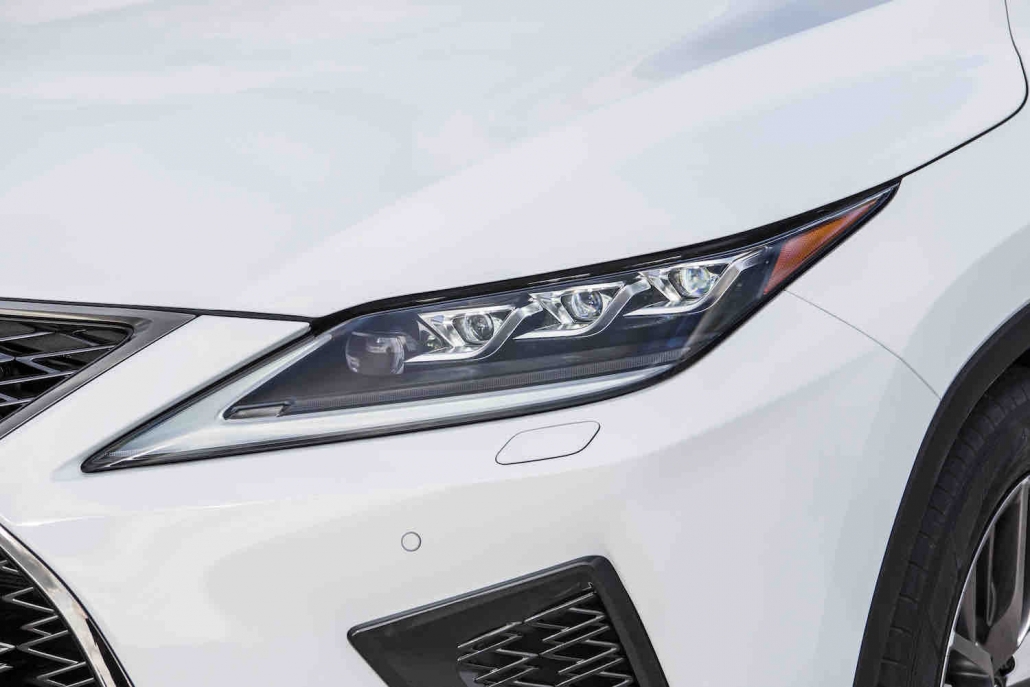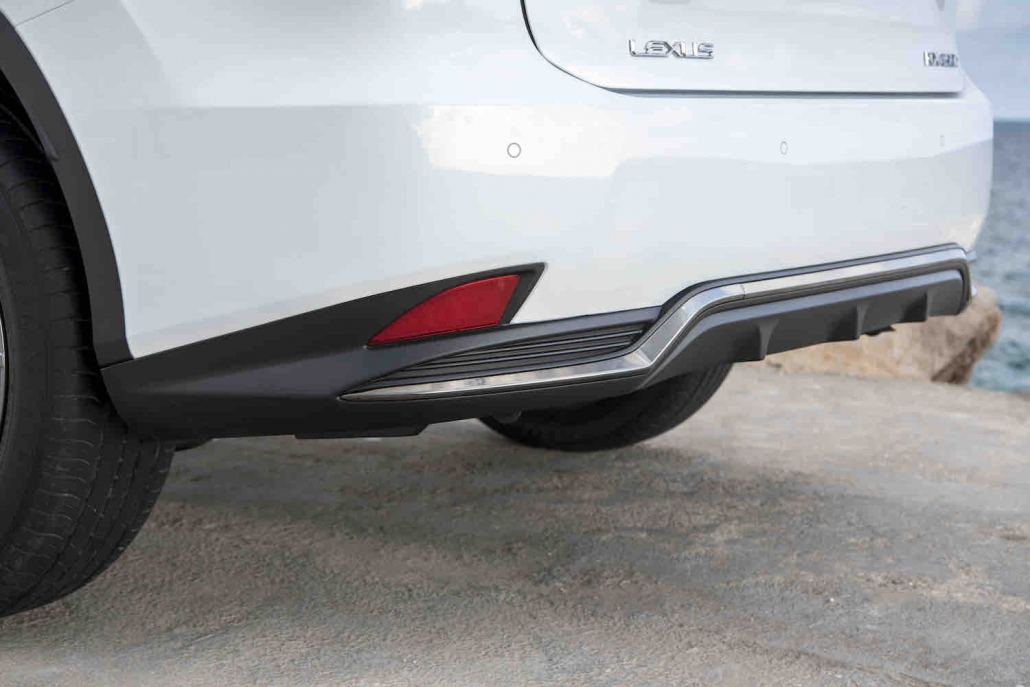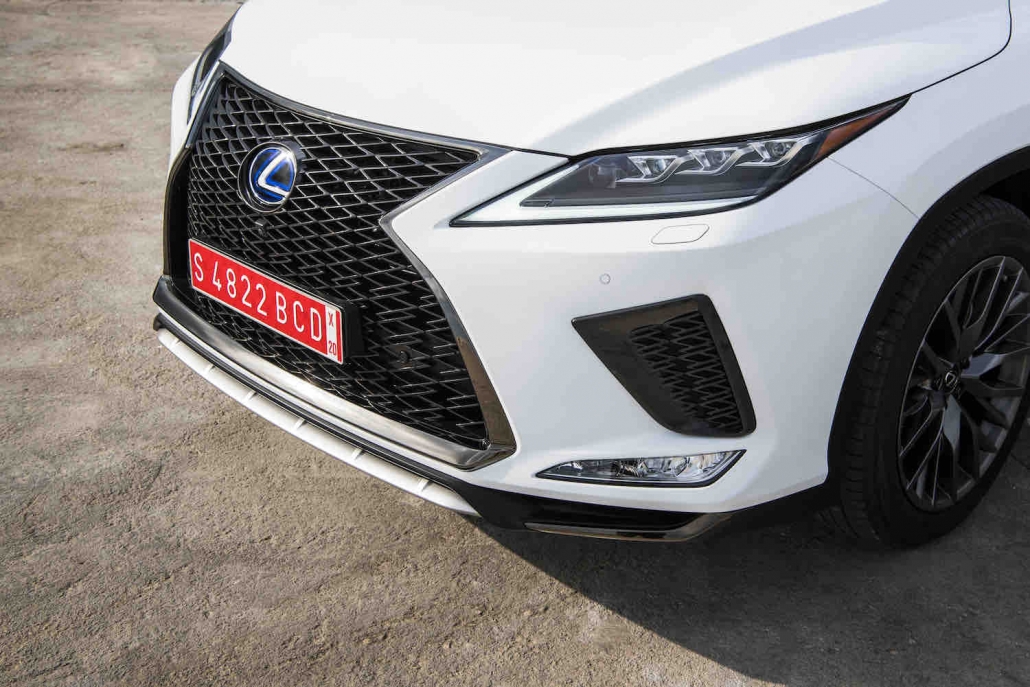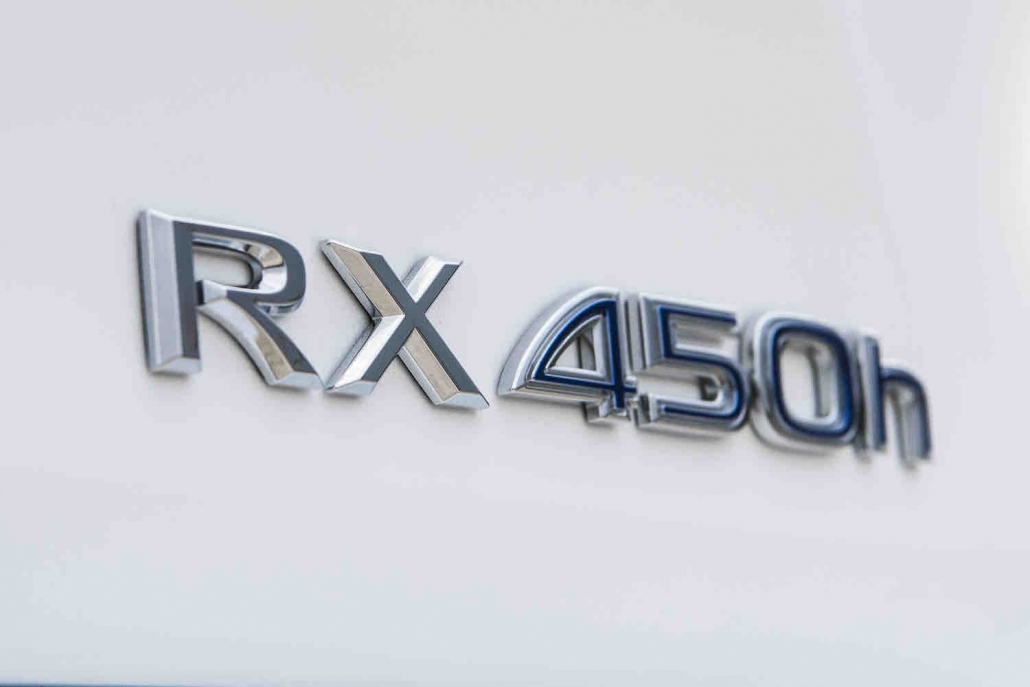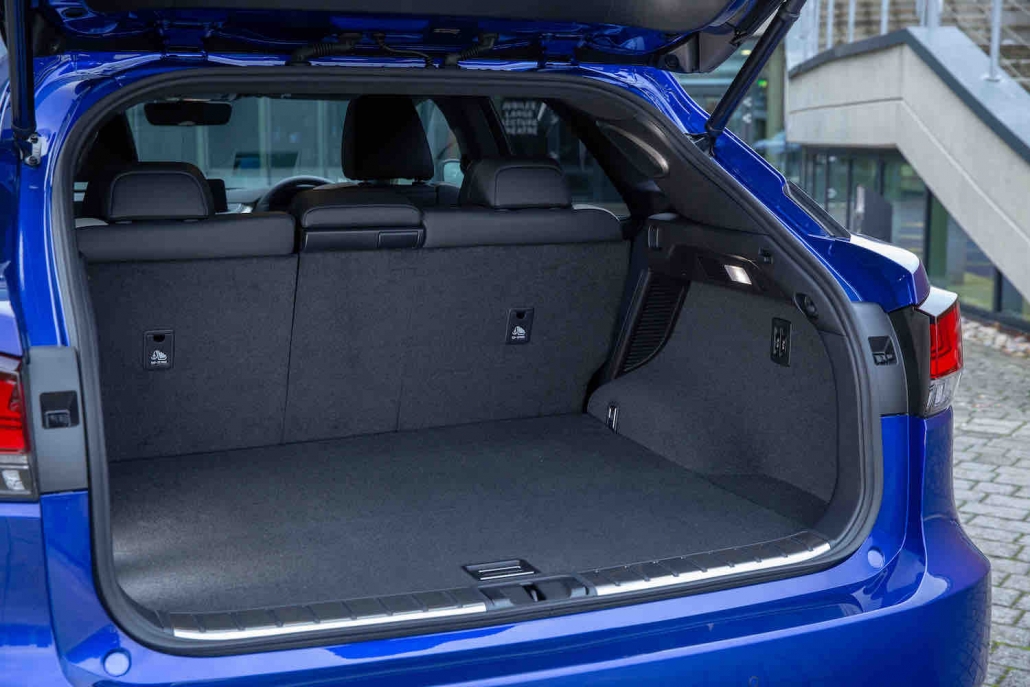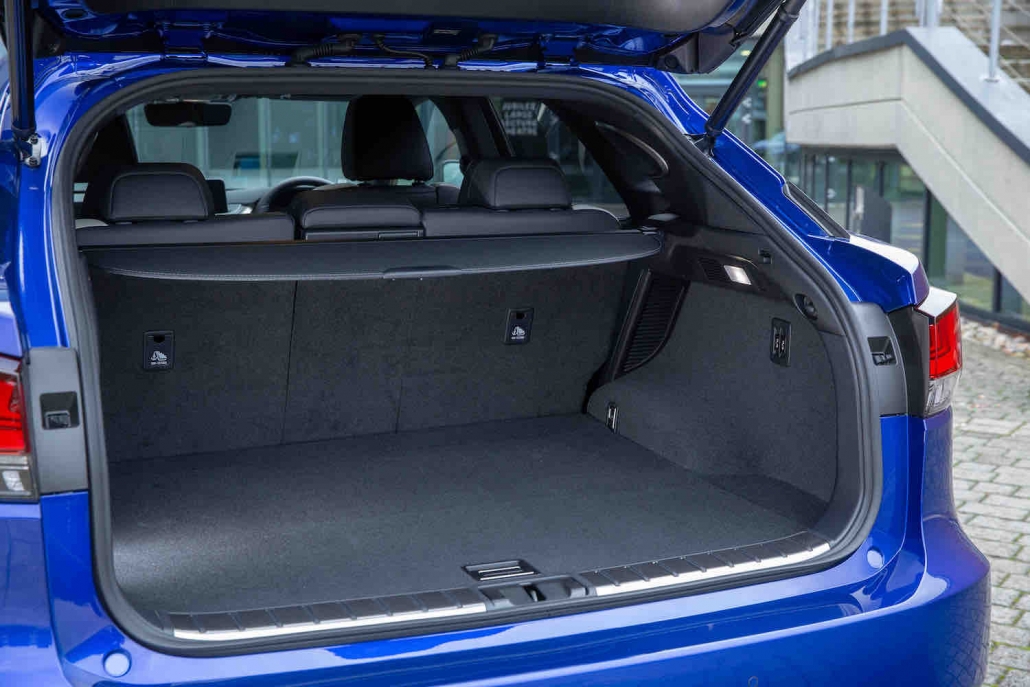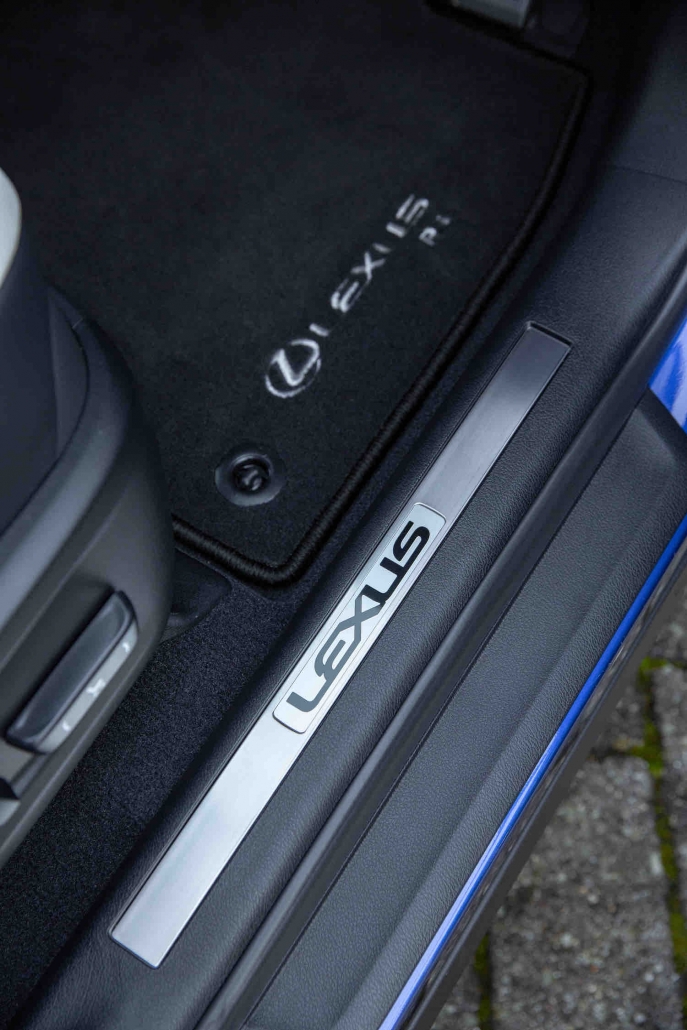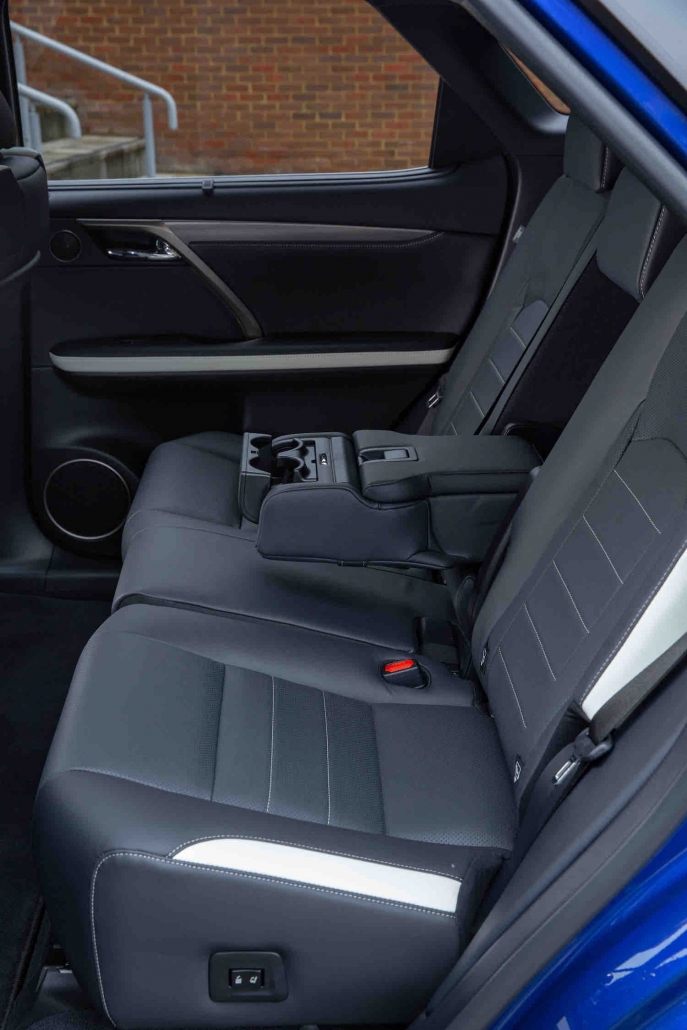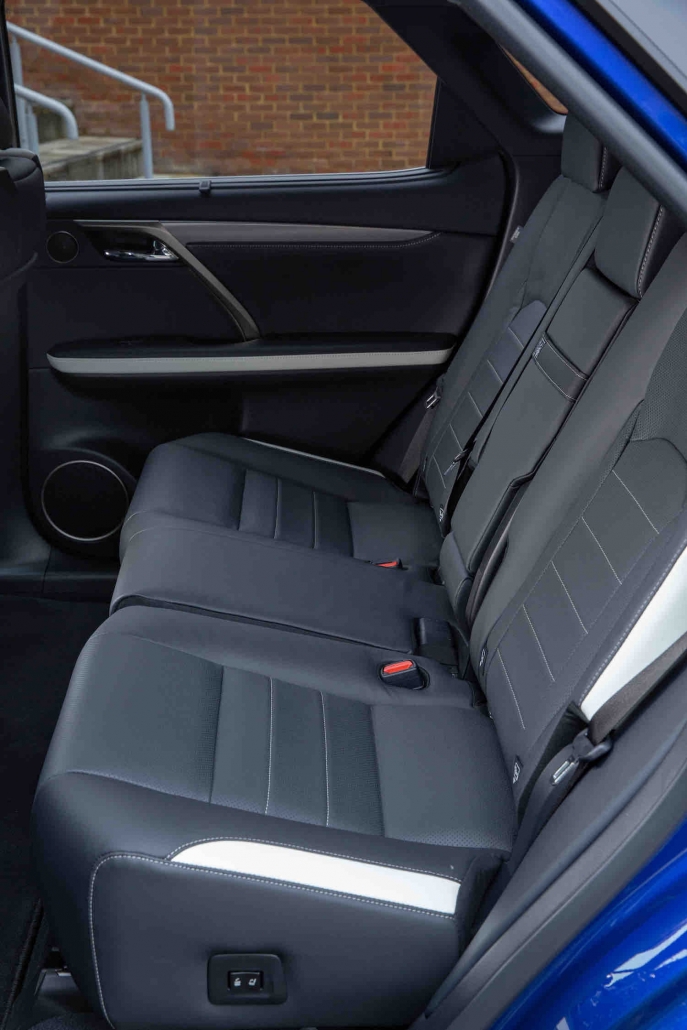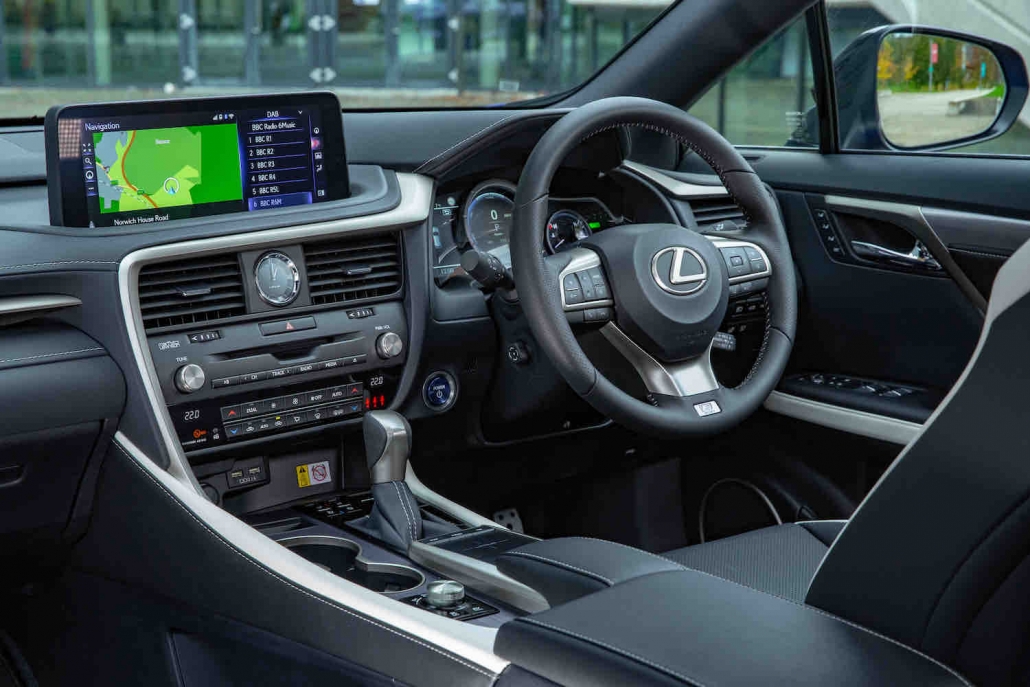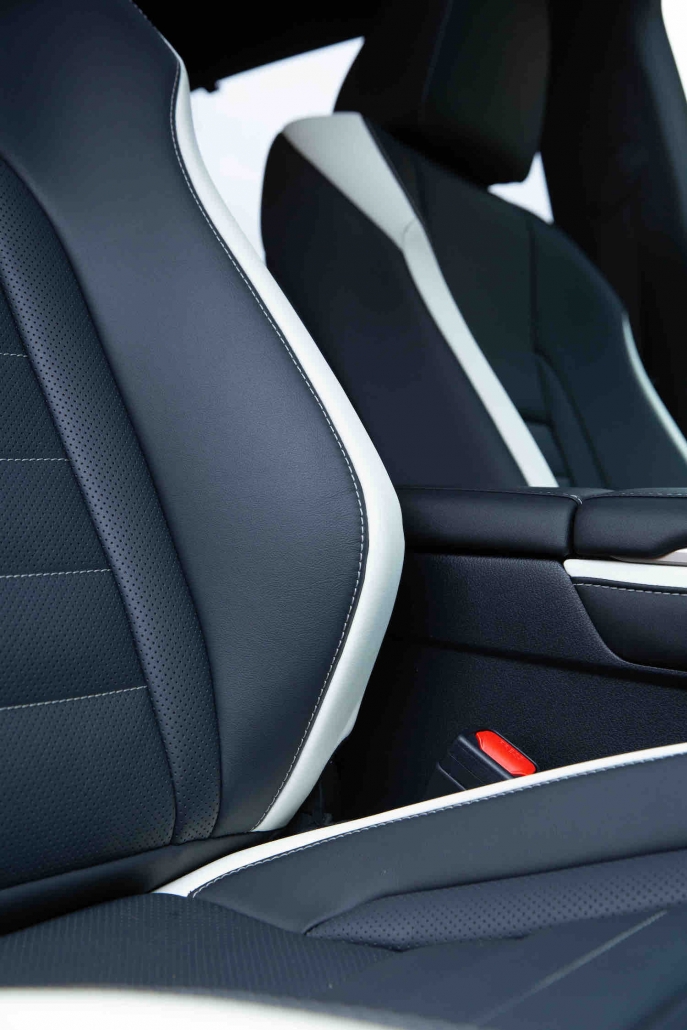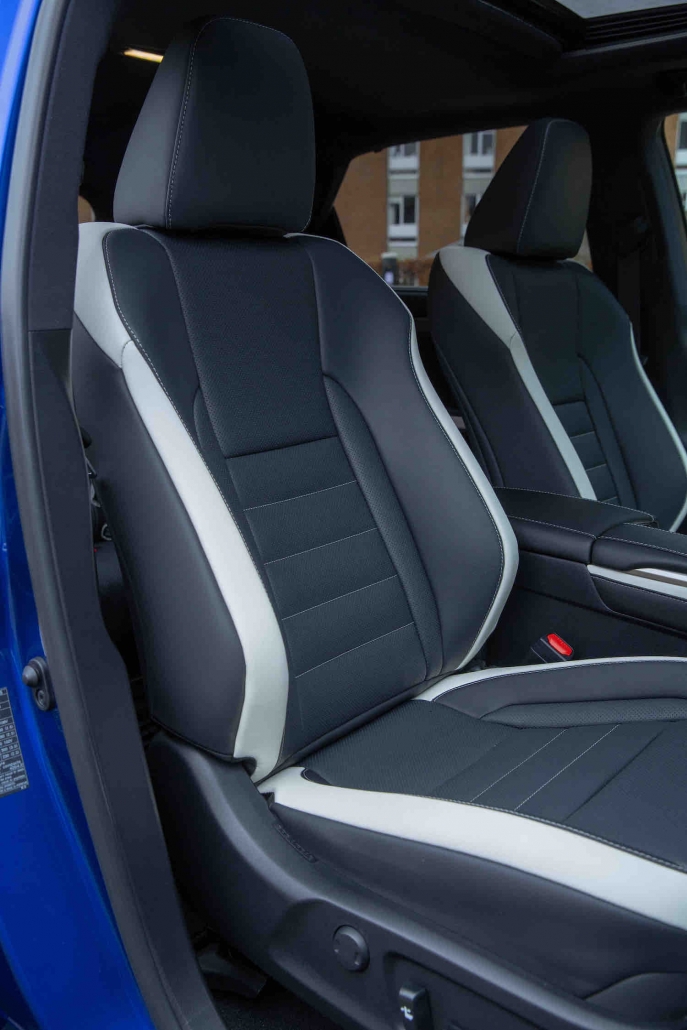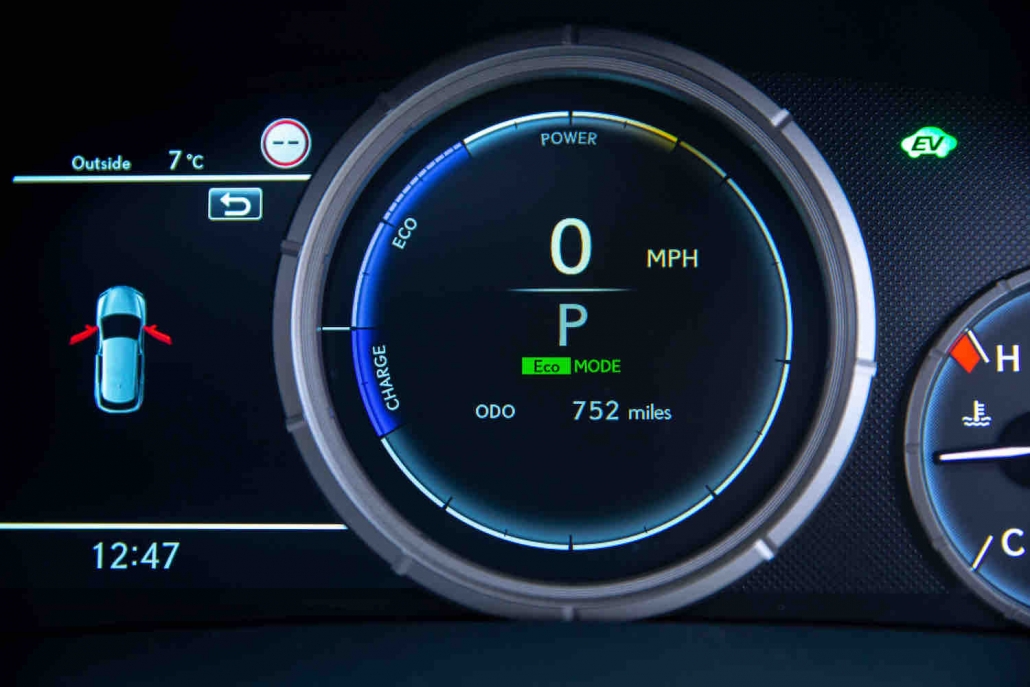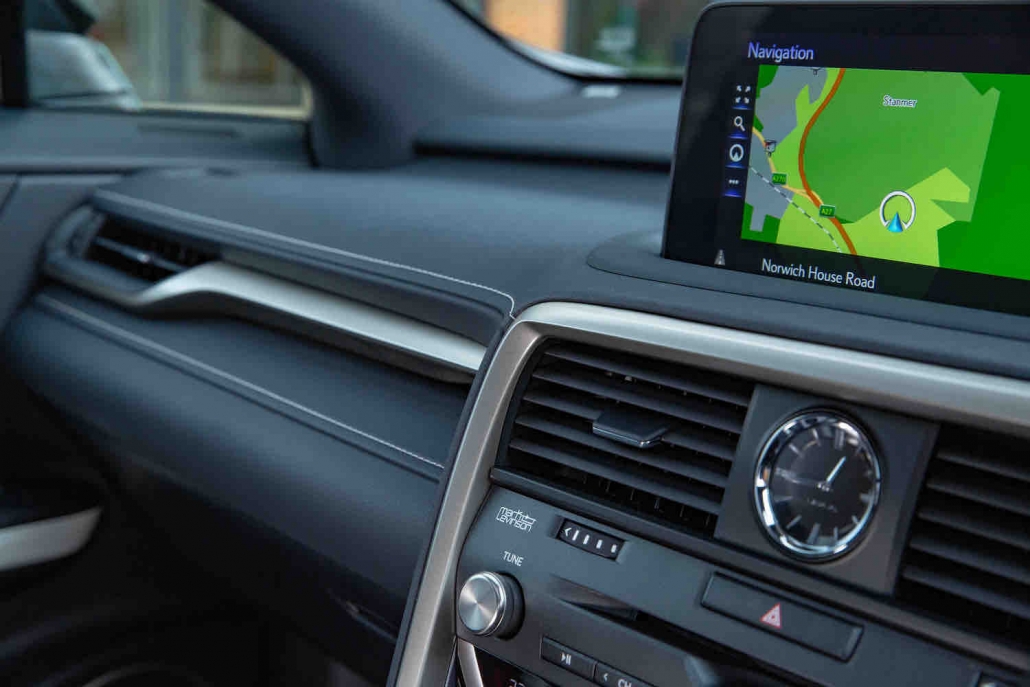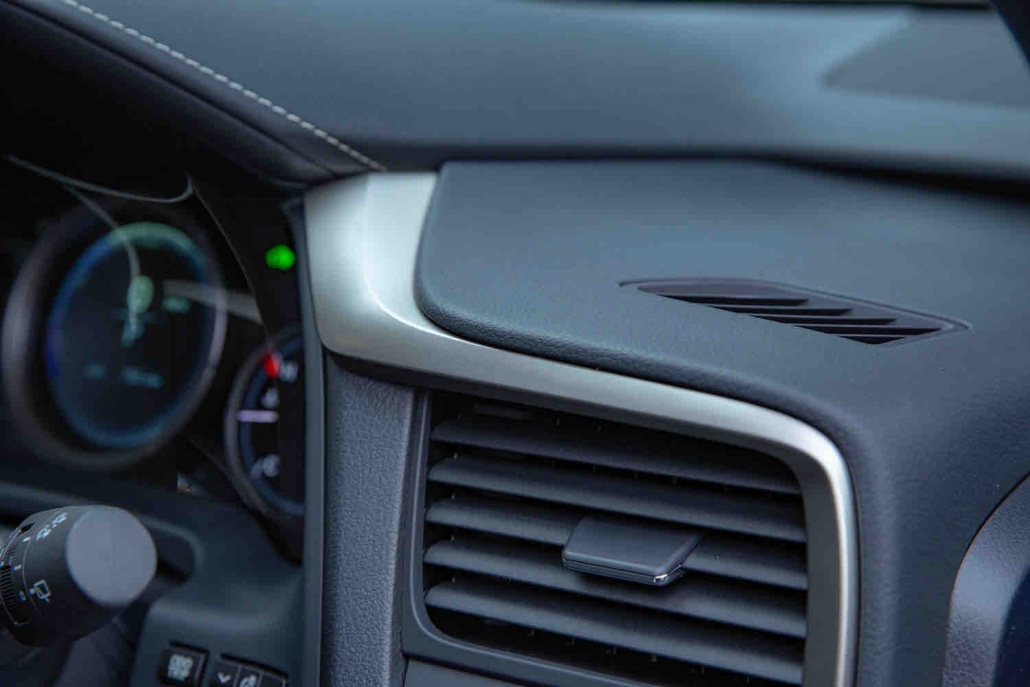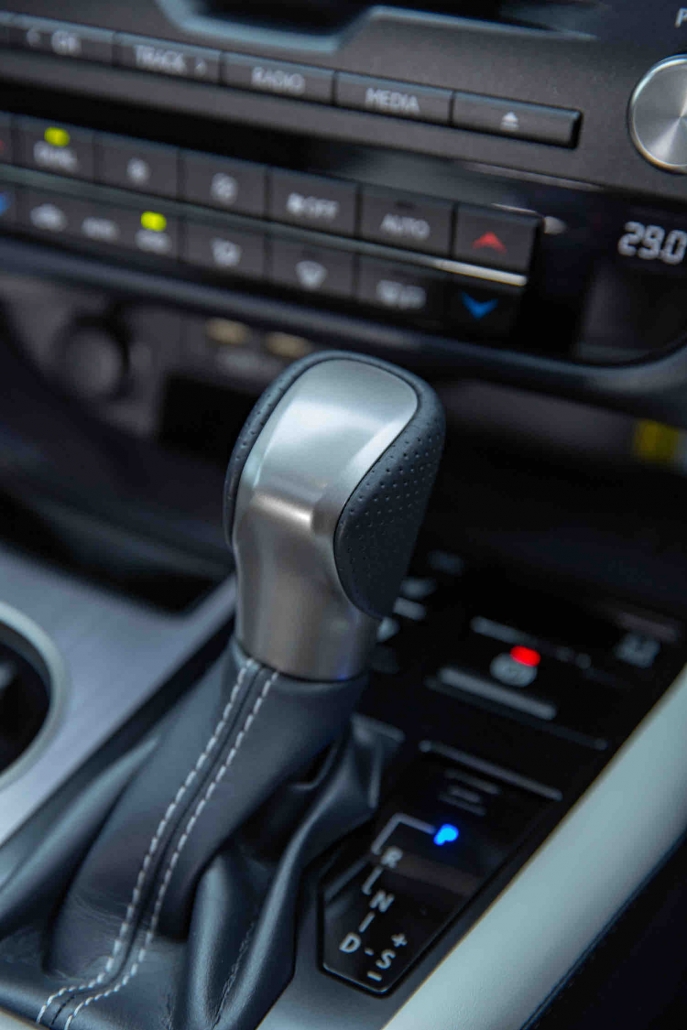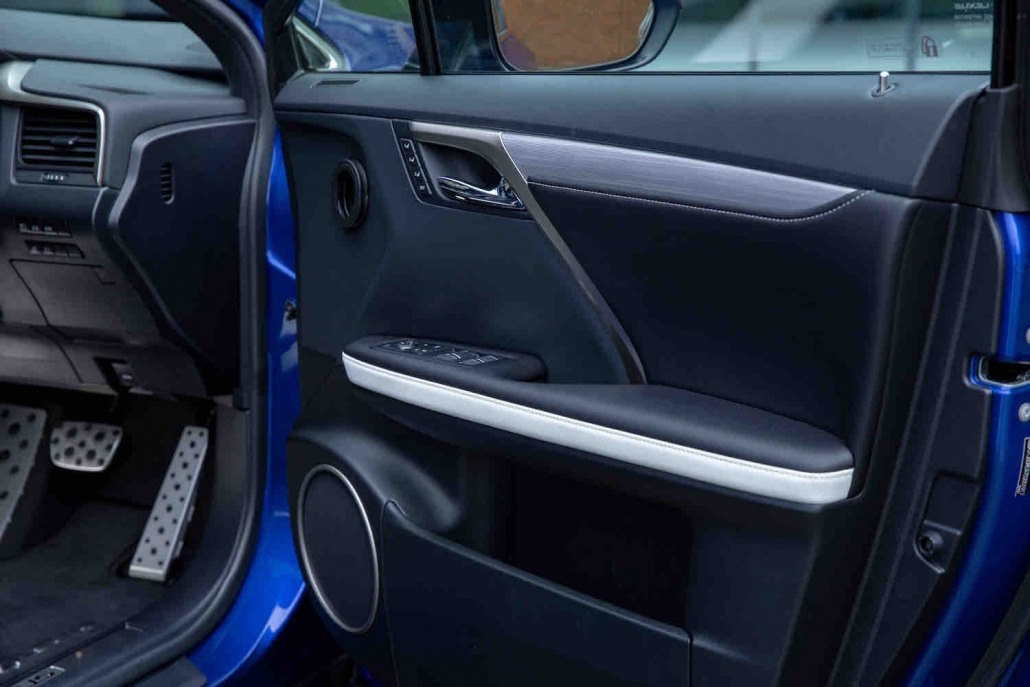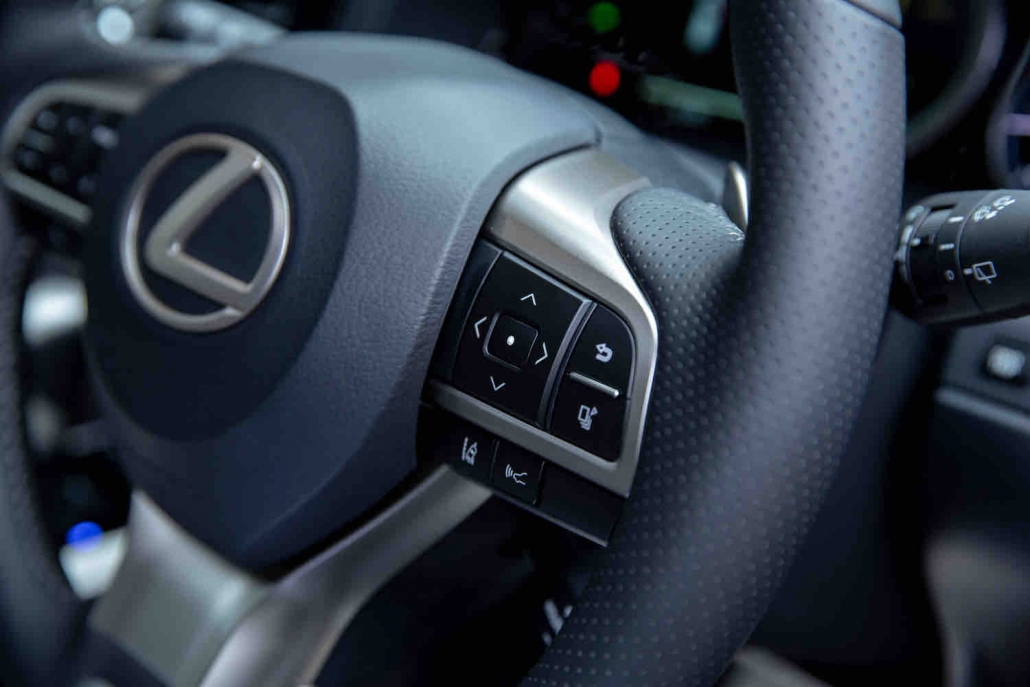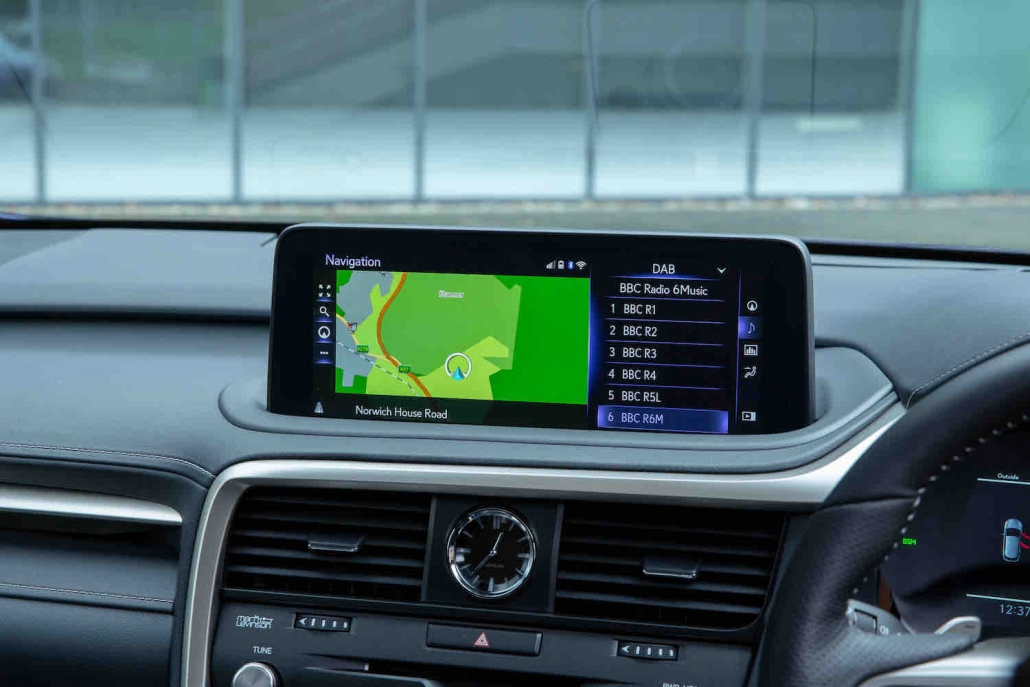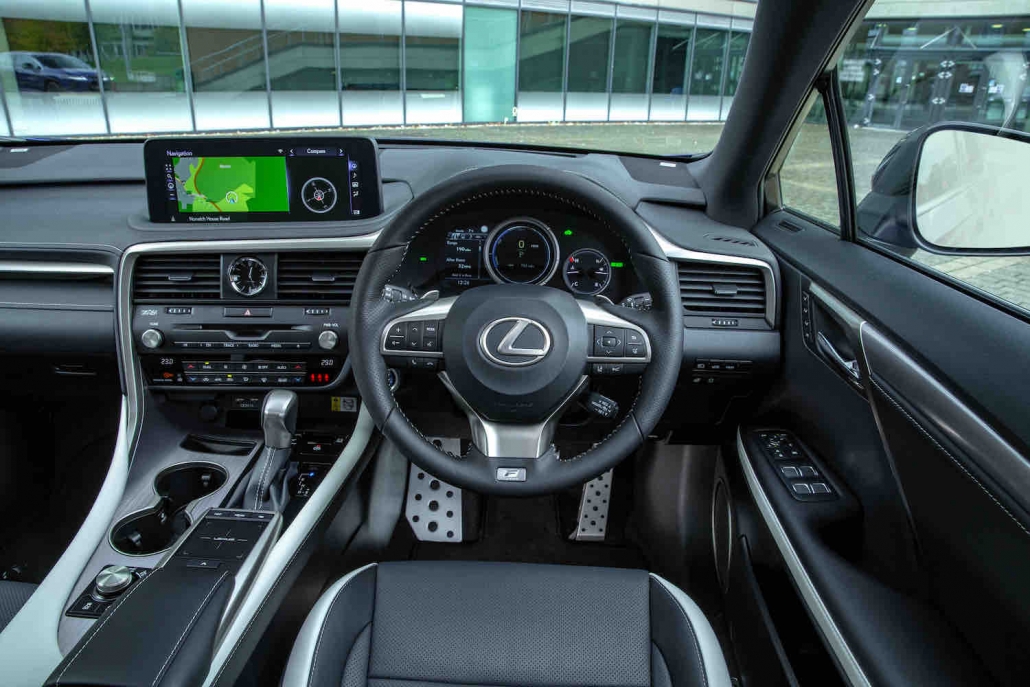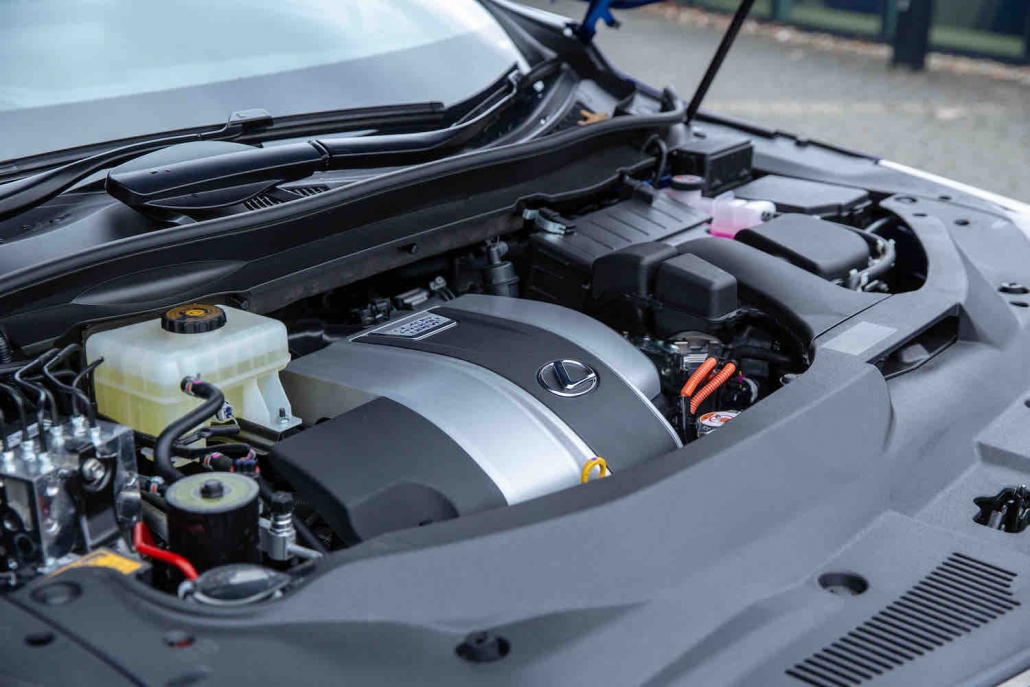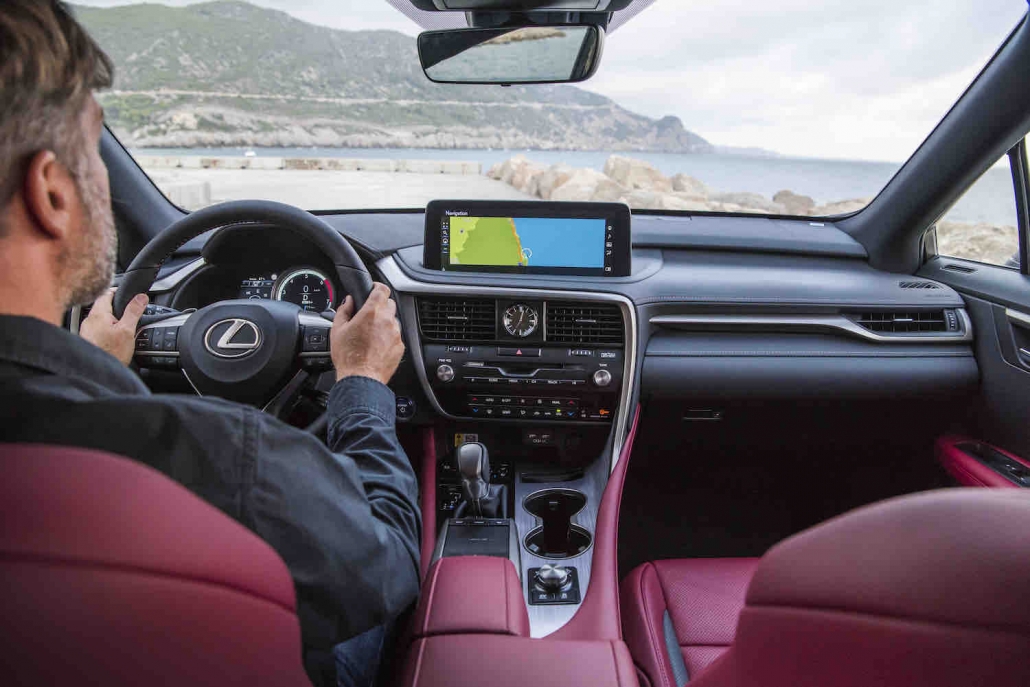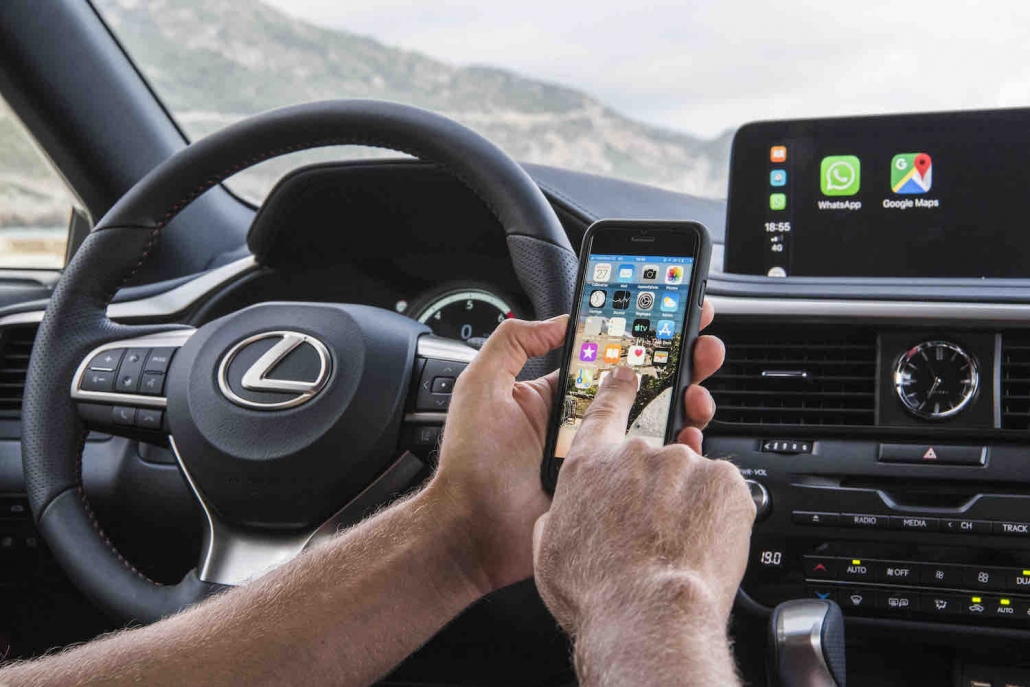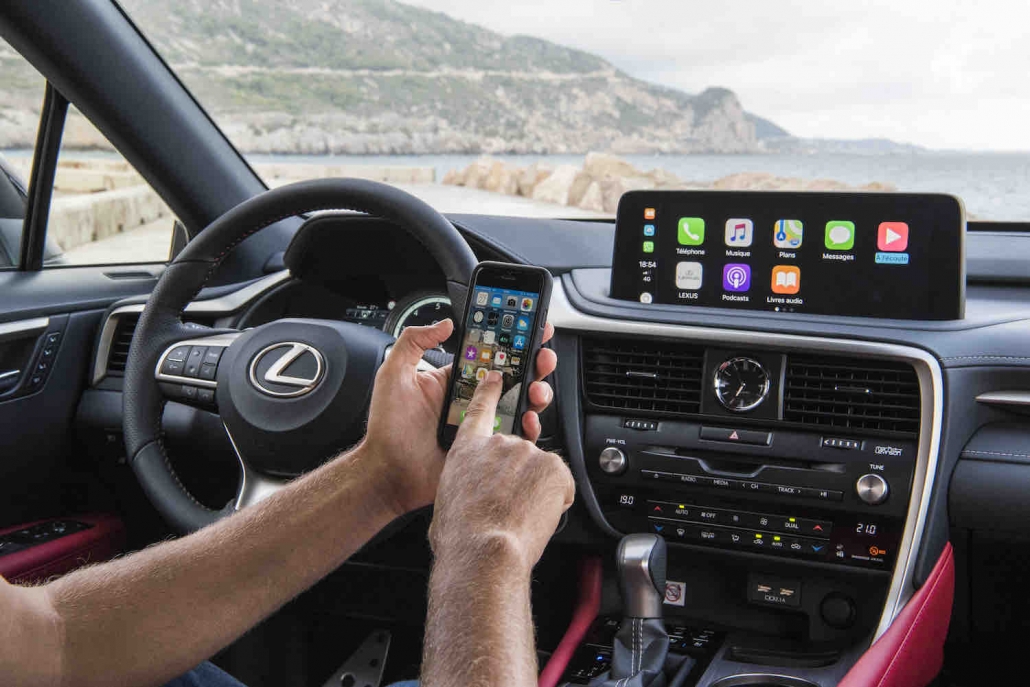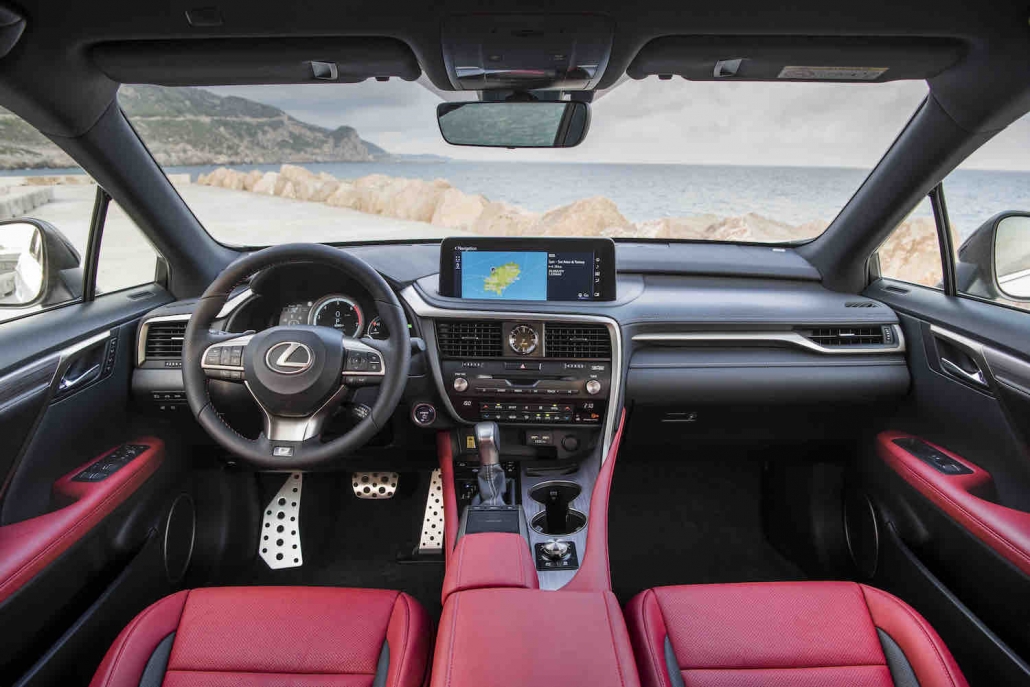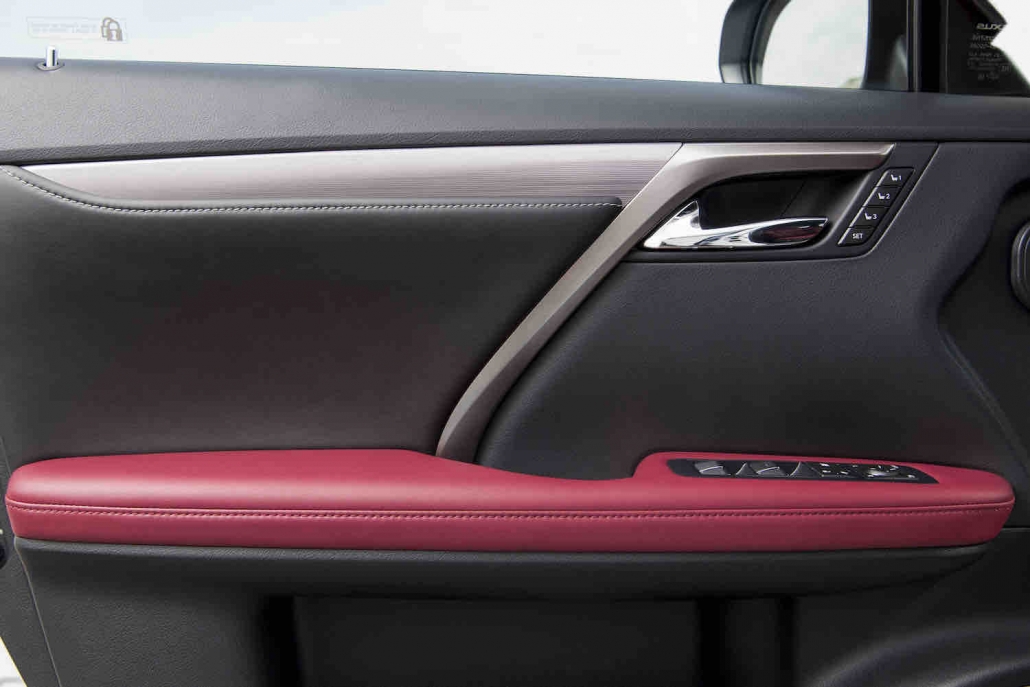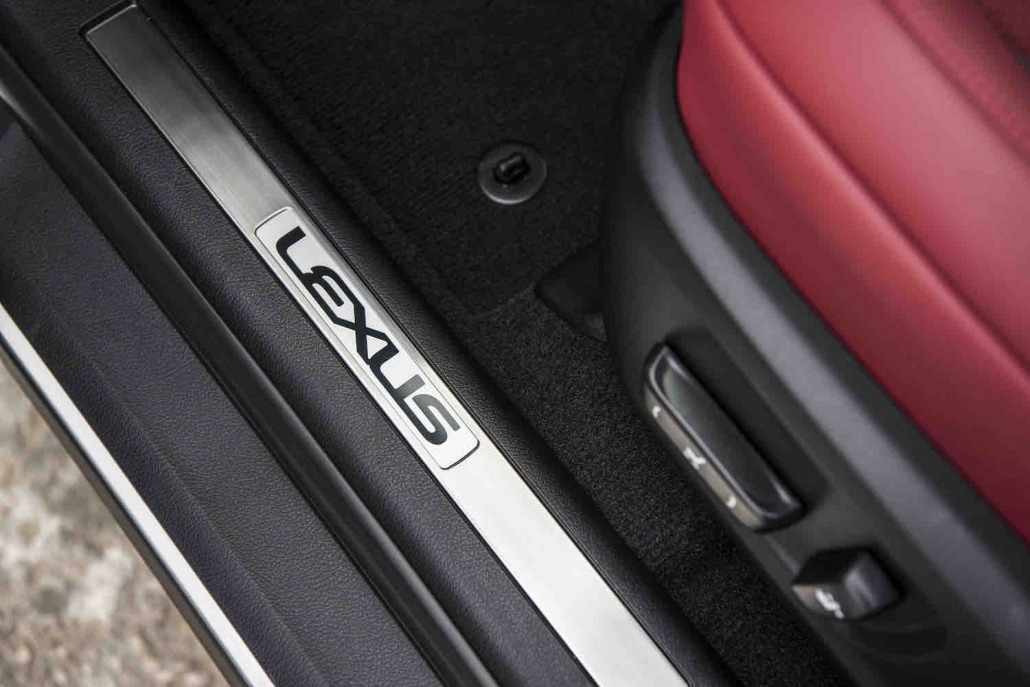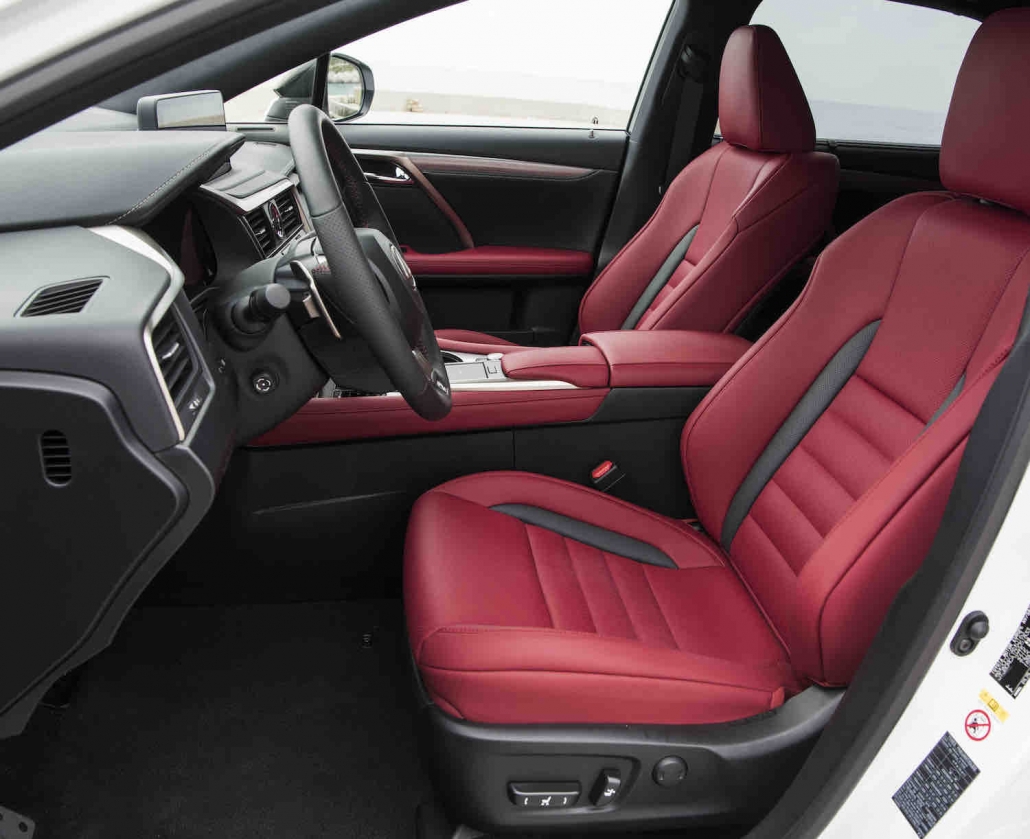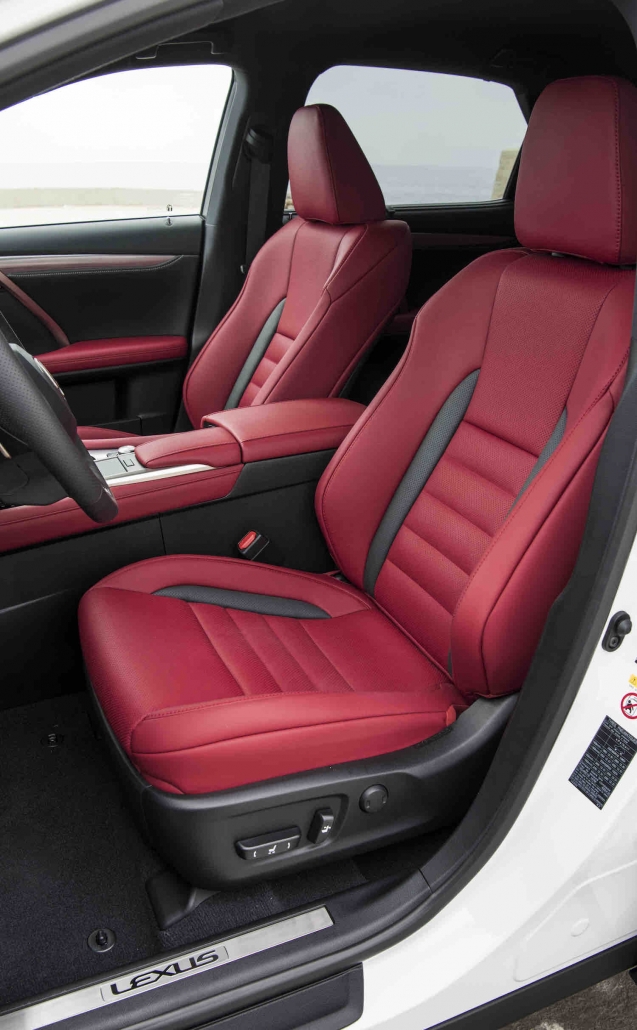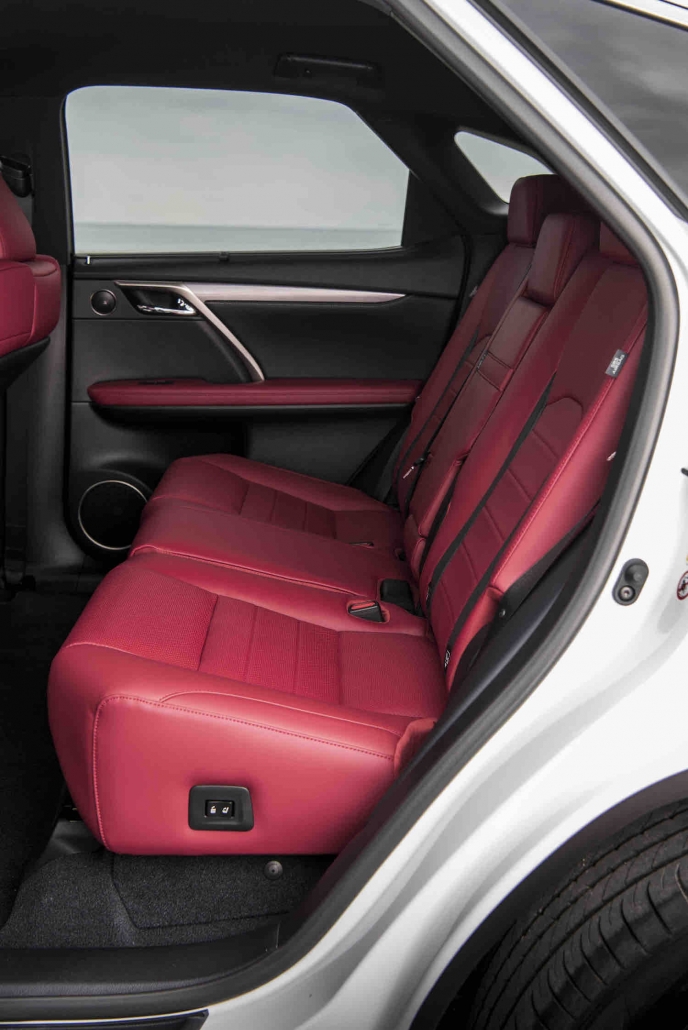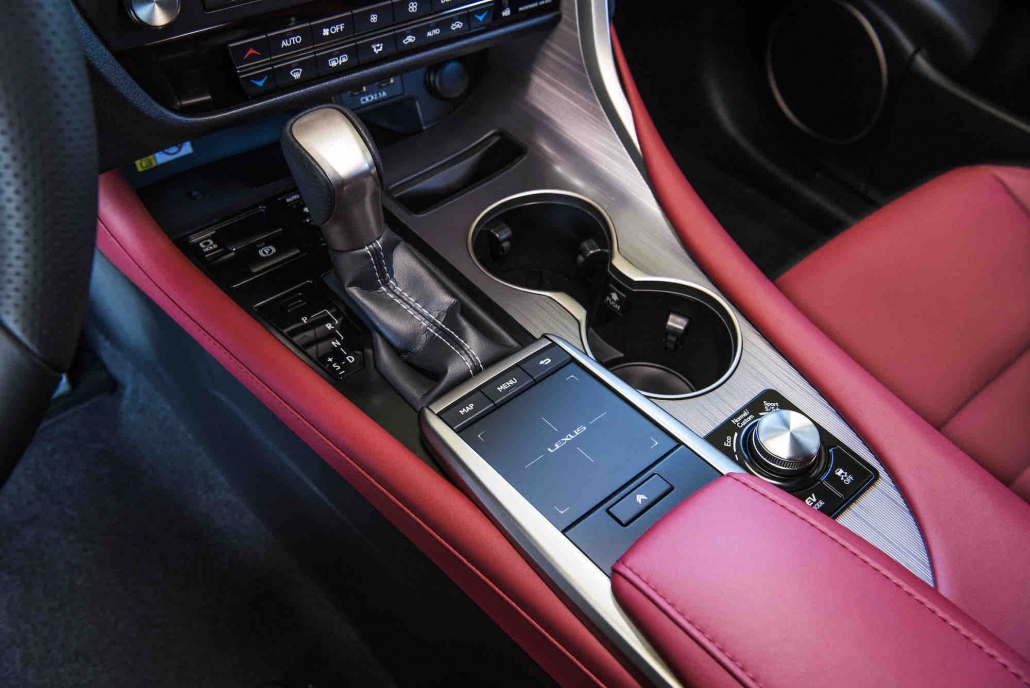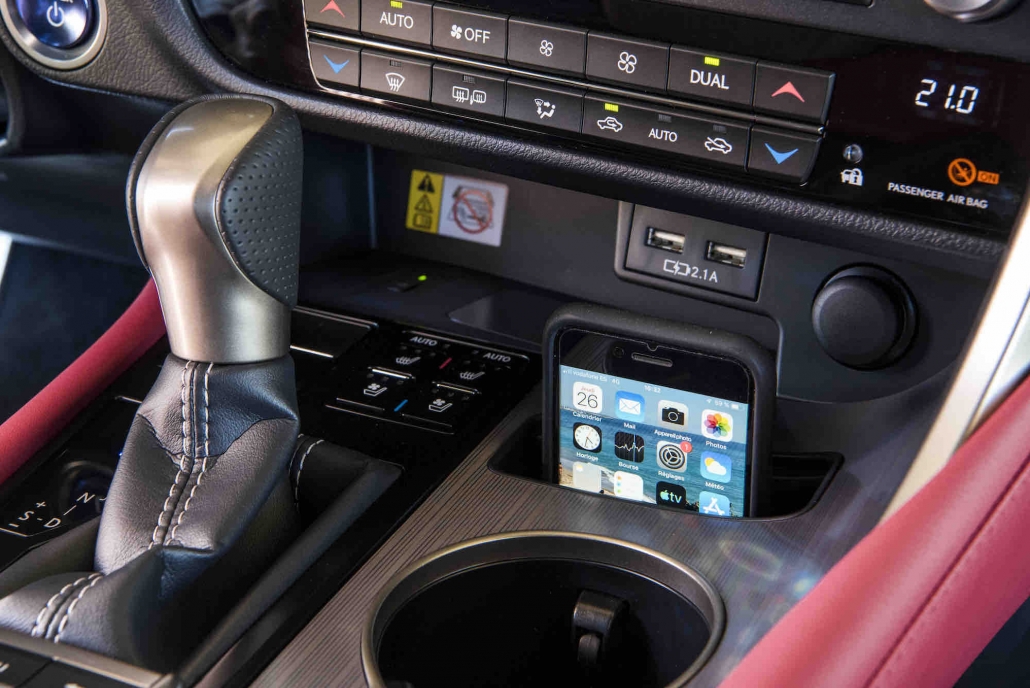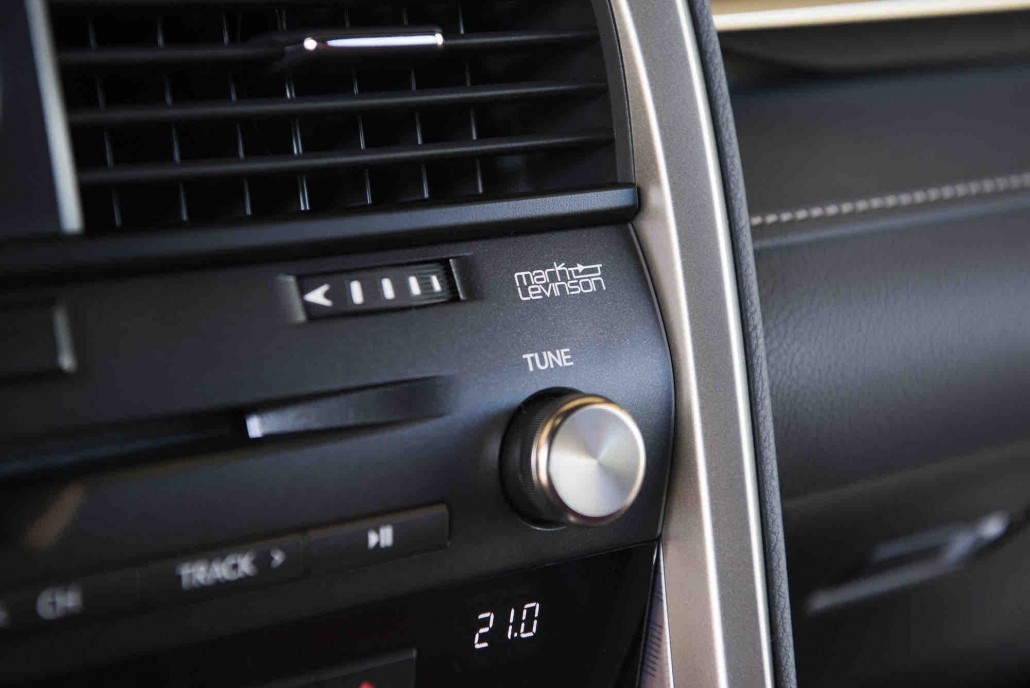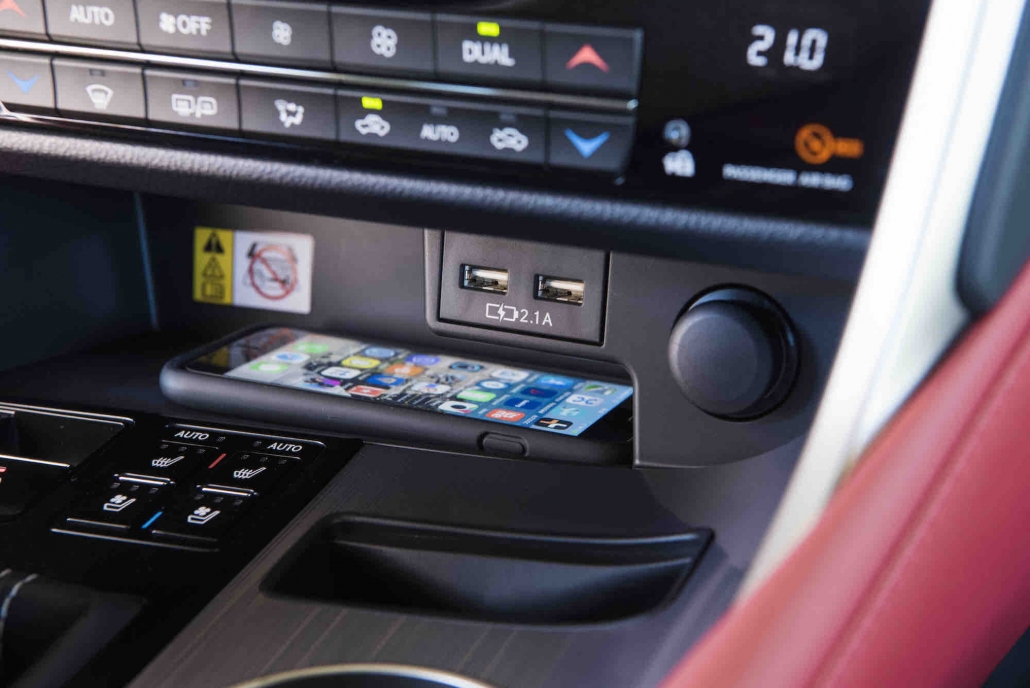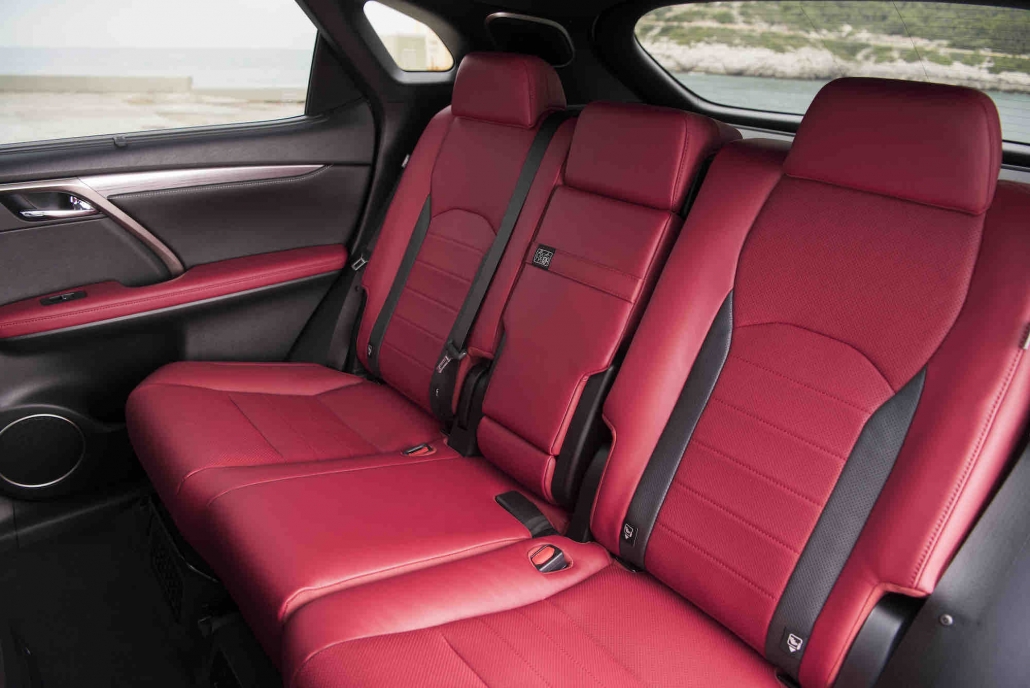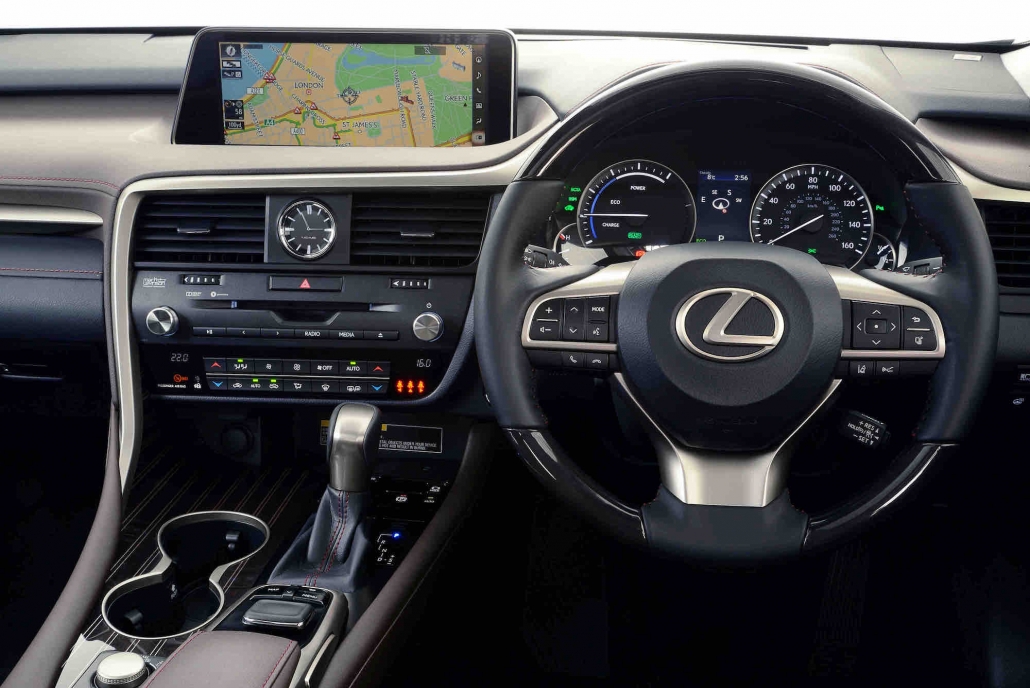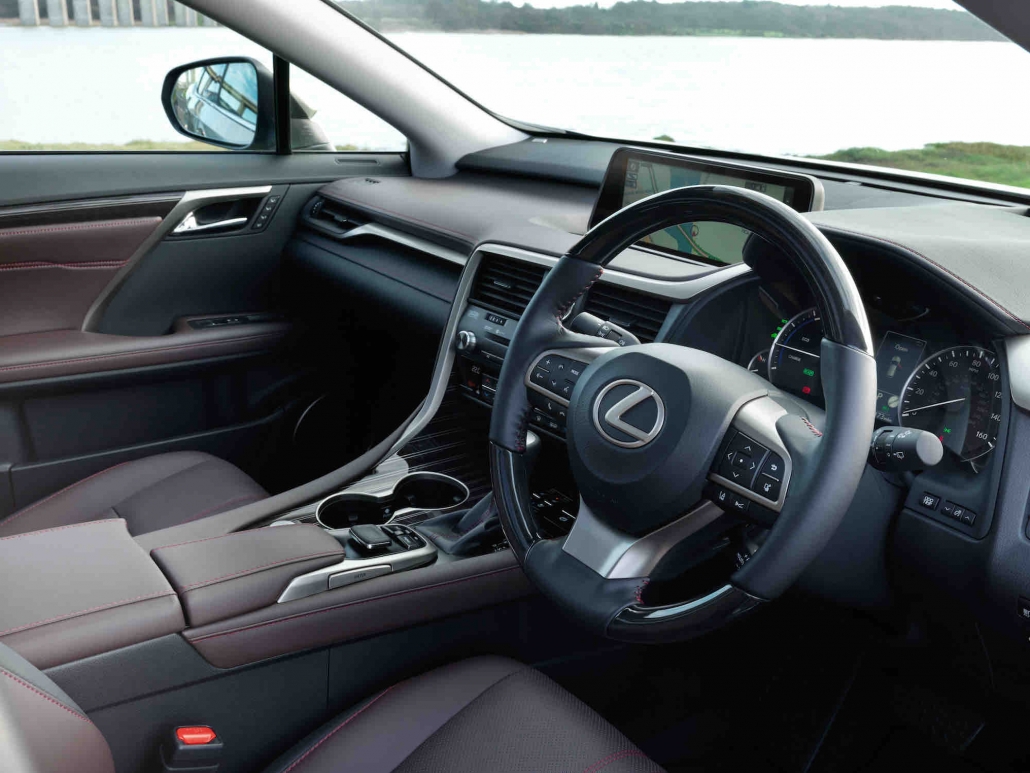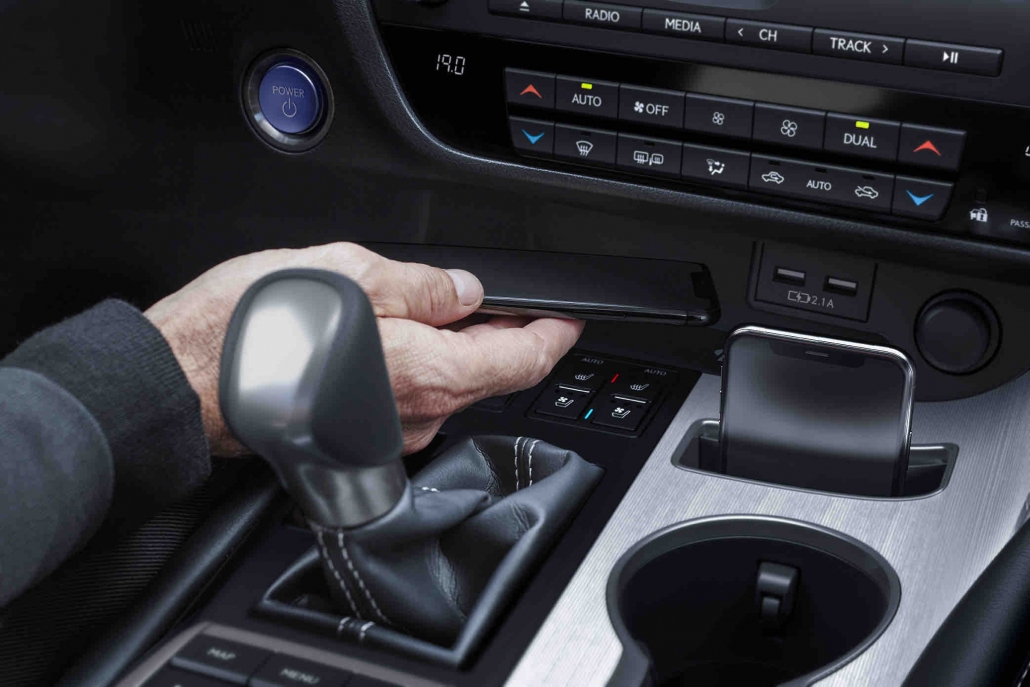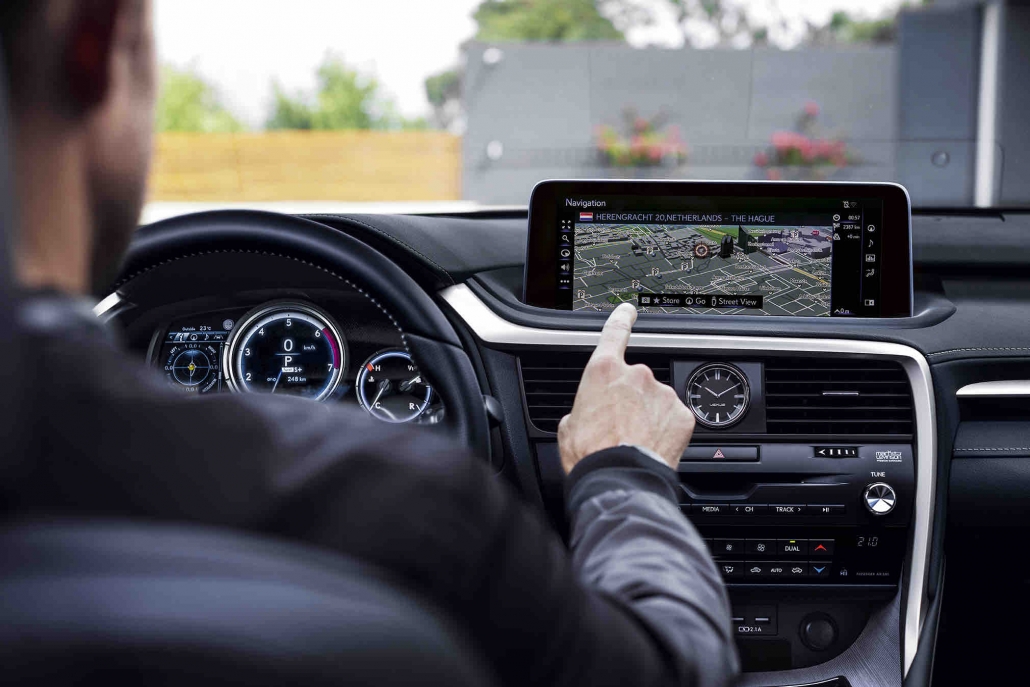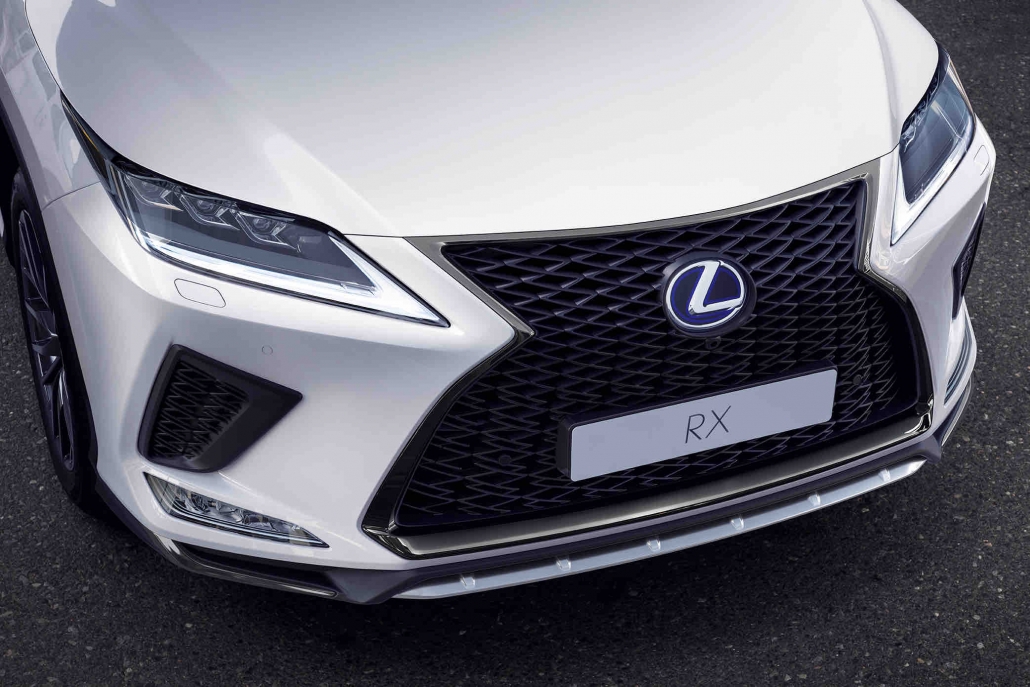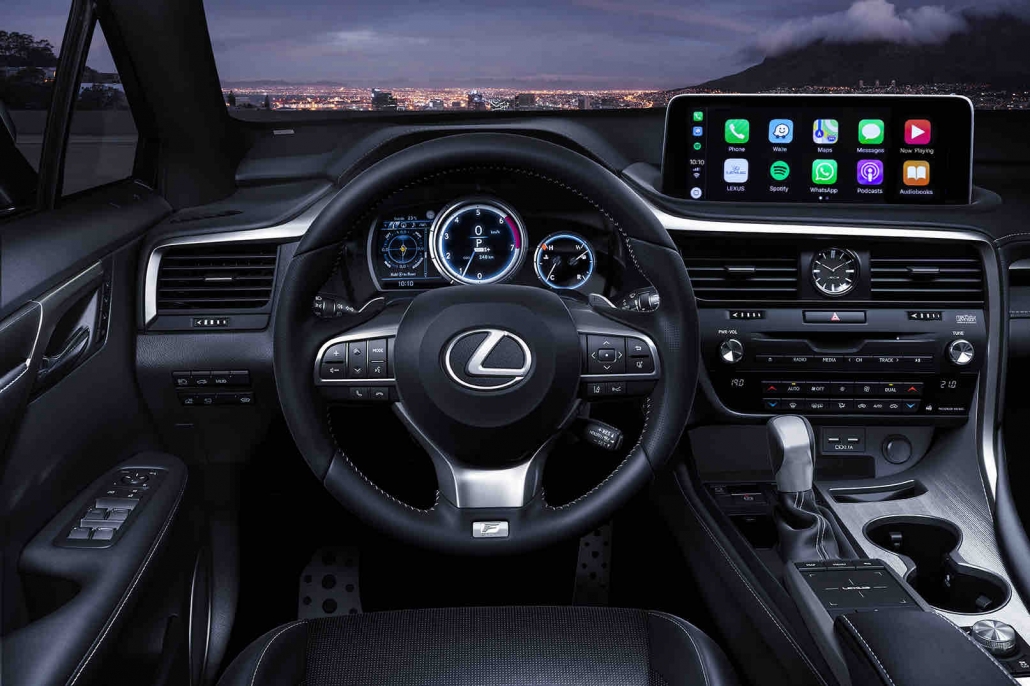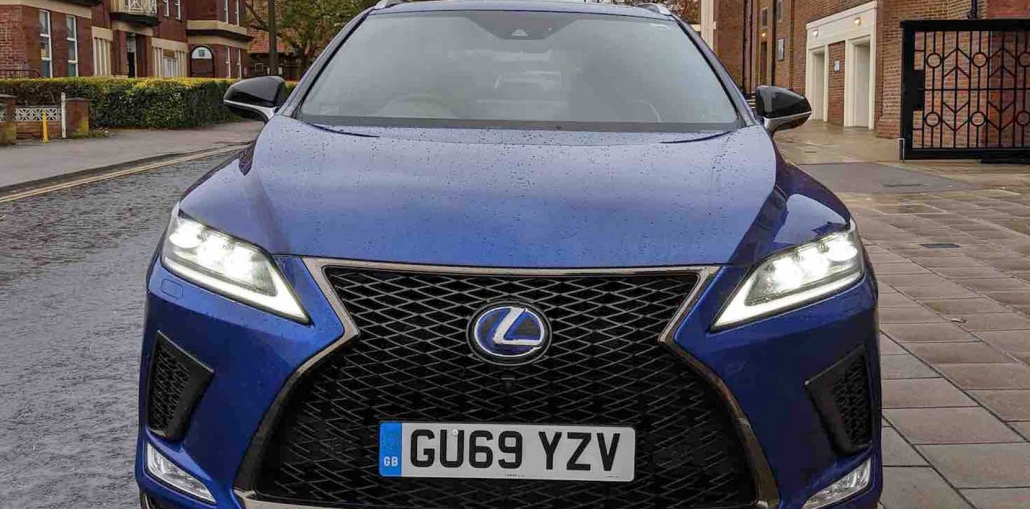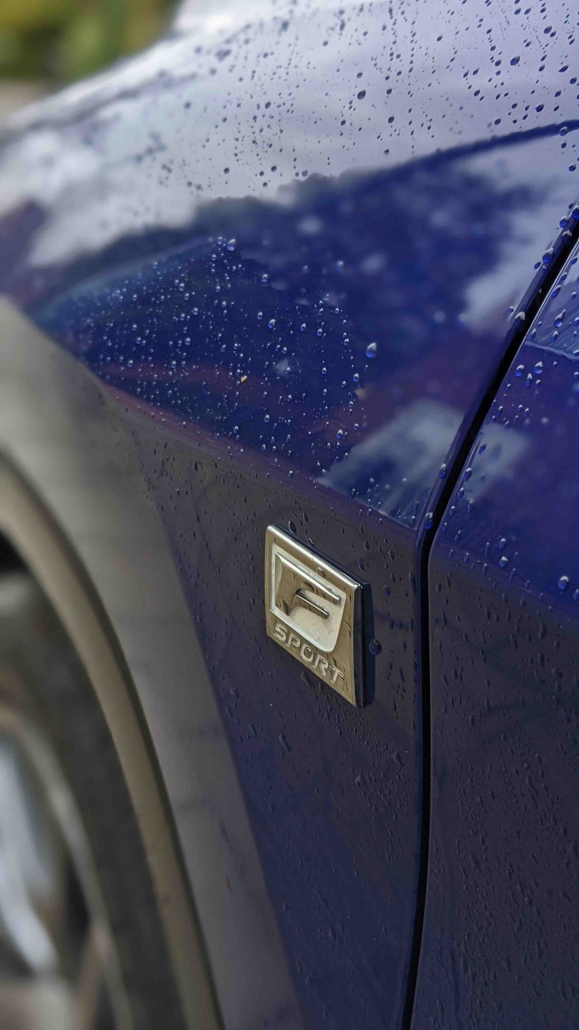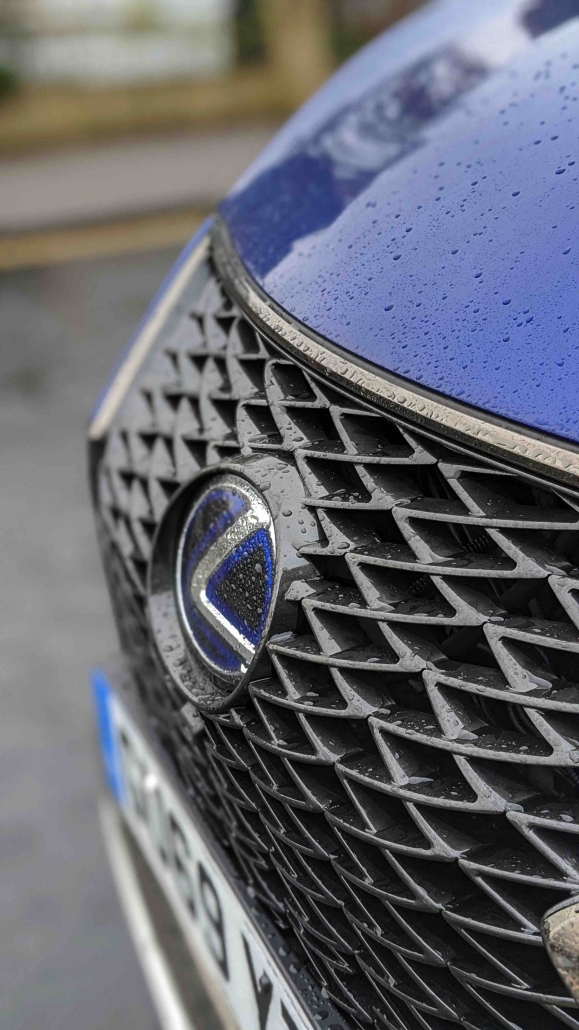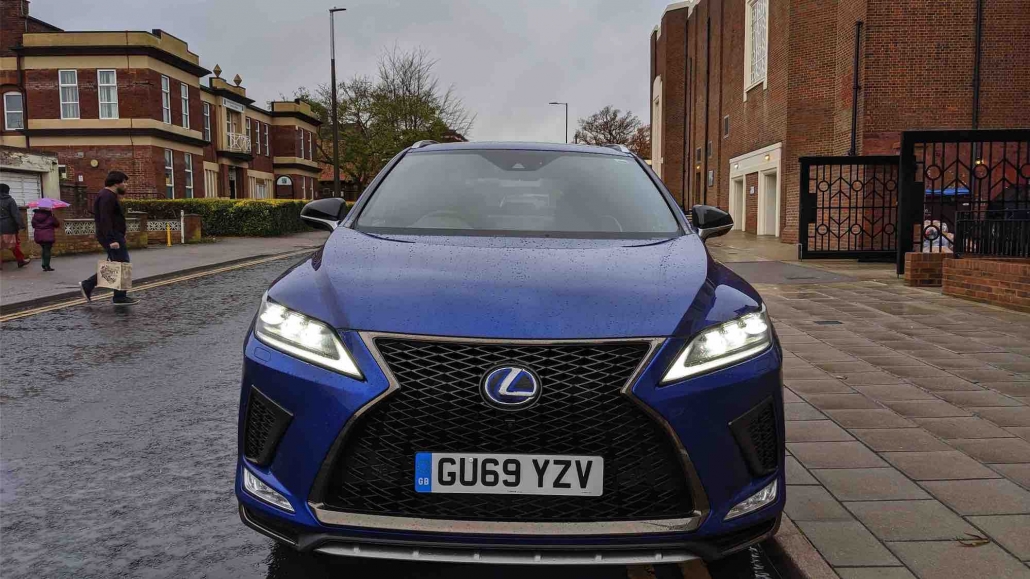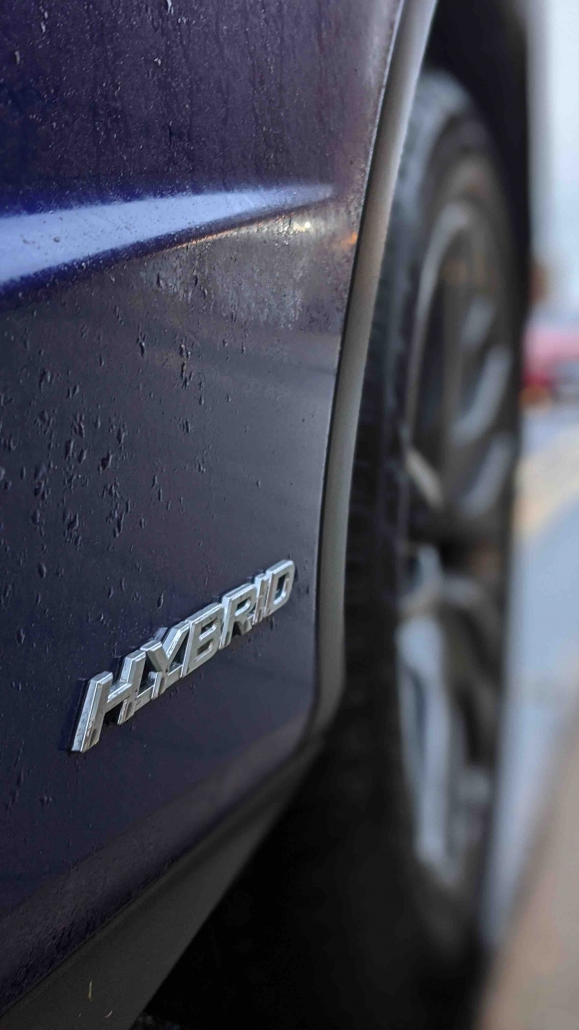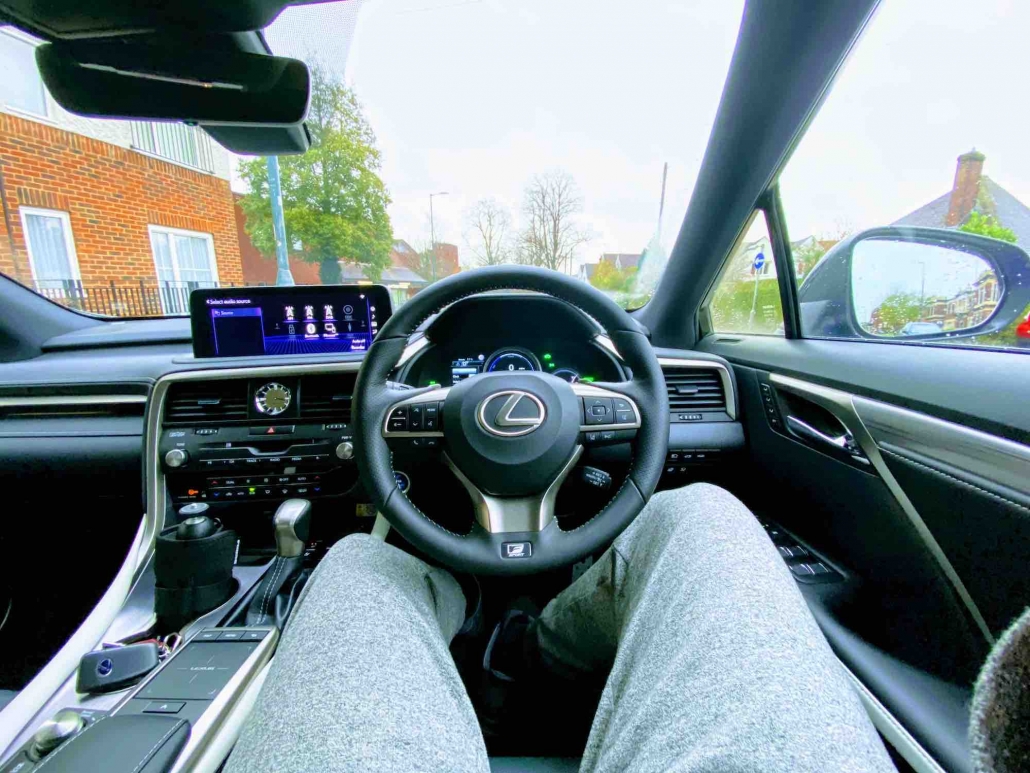 A Price List of all models can be found here!
Find the FULL Equipment list by clicking here and FULL tech specs by clicking here!
Keep up to date with everything How To Kill An Hour by signing up to our newsletter by clicking here!
Let us know what you think of the show by clicking here!
Click here to subscribe to our YouTube Channel to see more amazing ways to kill time!
Follow us on Twitch by clicking here!
http://wp.freedomofcreation.co.uk/howtokillanhour/wp-content/uploads/sites/65/2019/12/Lexus-RX-450h-F-Sport-Cover.jpg
820
1660
billywright
http://wp.freedomofcreation.co.uk/howtokillanhour/wp-content/uploads/sites/65/2017/09/htkah-web-logo-2017.png
billywright
2019-12-04 13:39:32
2020-02-12 10:54:46
Lexus RX 450h F Sport – IMPRESSIVE!