Kicking some Zombie Ass! w/Zed Events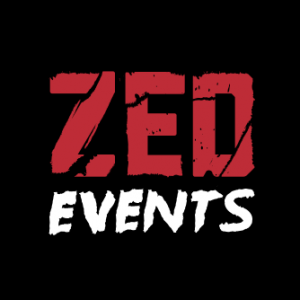 During the 'Virtually Dead' event that the guys went to several weeks ago, Marcus linked up with the guys from Zed events who invited them down to help them out with the recent Zombie out break at their yard.
Based in Reading, in an abandoned Shopping Mall, the event lasts half a day and right from arrival you are part of an immersive experience that you will not forget. Book, turn up take part and survive, everything else is provided for you, just not a change of clothes. At £119 per person it is not cheap, however, it is well worth the price think Left for Dead 2 but in real life.
Nick Bright said during our latest episode (Mile High Dump Club) "You will walk out of that shopping center, you will walk out that mall and you will go 'Bruv that was amazing, that was sick, I have had an amazing time, I will challenge anyone to say ahh that was sh*t, if you say that, you should be one of the zombies, because you're dead inside!"
For more information click here:
https://www.zedevents.co.uk/
See below for pics of the event!
http://wp.freedomofcreation.co.uk/howtokillanhour/wp-content/uploads/sites/65/2017/09/htkah-web-logo-2017.png
0
0
billywright
http://wp.freedomofcreation.co.uk/howtokillanhour/wp-content/uploads/sites/65/2017/09/htkah-web-logo-2017.png
billywright
2016-05-12 10:53:19
2017-09-06 19:20:27
Kicking some Zombie Ass! w/Zed Events