Best Electric Skateboard Ever? – Boosted Stealth
Best Electric Skateboard Ever? – Boosted Stealth

Our very own Marcus Bronzy tested out the new Boosted Boards 'Stealth' – How good is it though?….Find out more here :- http://www.howtokillanhour.com/gadgets-tech/boosted-stealthHonourable mention to DJI x LaCie with the 'Boss Drive'More about that here:- http://www.howtokillanhour.com/gadgets-tech/dji-x-lacie-co-pilotLast Boosted Model Review:- http://www.howtokillanhour.com/gadgets/boosted-boardsProducer / Directed by Marcus Bronzy – http://www.MarcusBronzy.comEdited by AR Visual – http://www.ARvisual.co

Posted by How To Kill an Hour on Wednesday, 5 September 2018
We loved Boosted Boards here at How To Kill An Hour, if you remembered our review of  the original city slicker. If you didn't here's our run down of what we loved about that amazing board. We even did a little test to see how far it can go on one full charge. However, that board has now been superseded by a new line up of urban travelling personal vehicles. In today's review, we're taking the grand daddy of them all, the top of the line, the king of the ring, the Boosted Stealth!
It looks as good as it sounds too: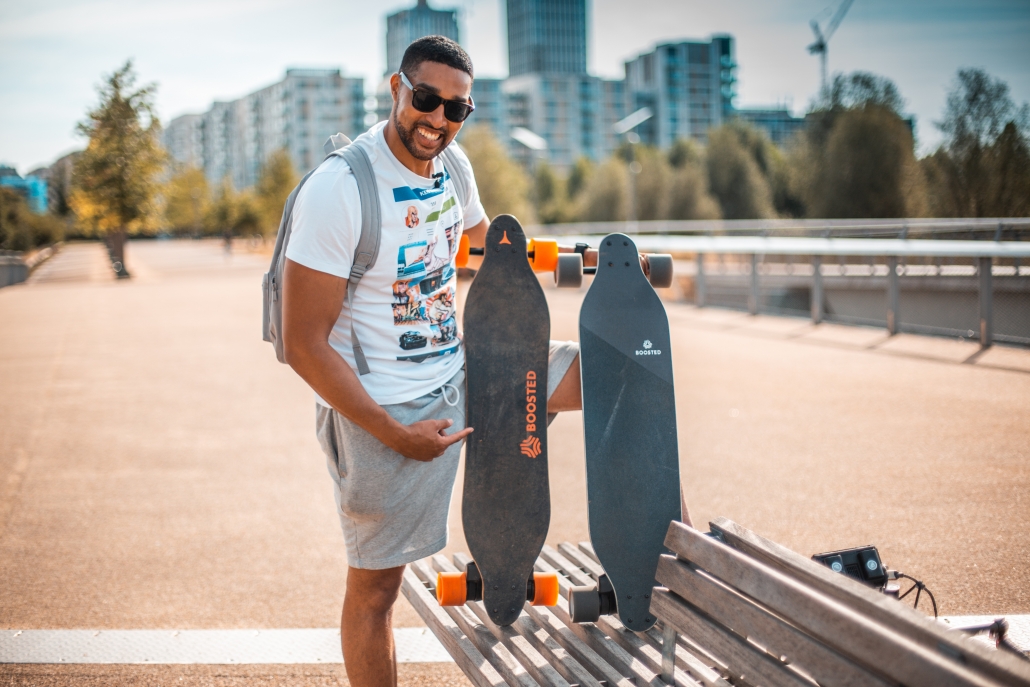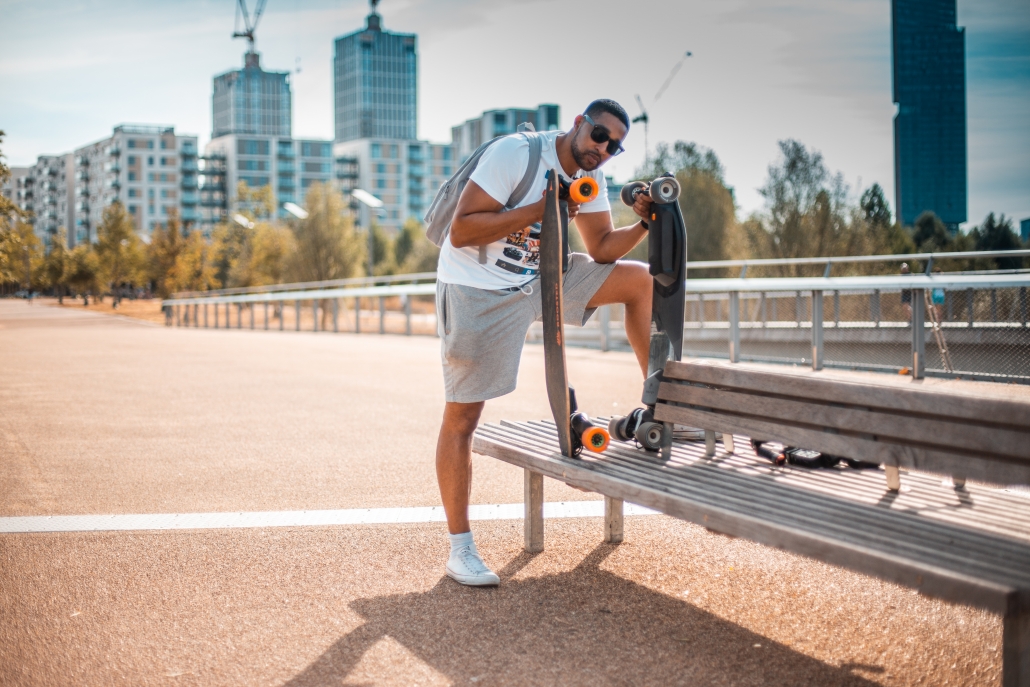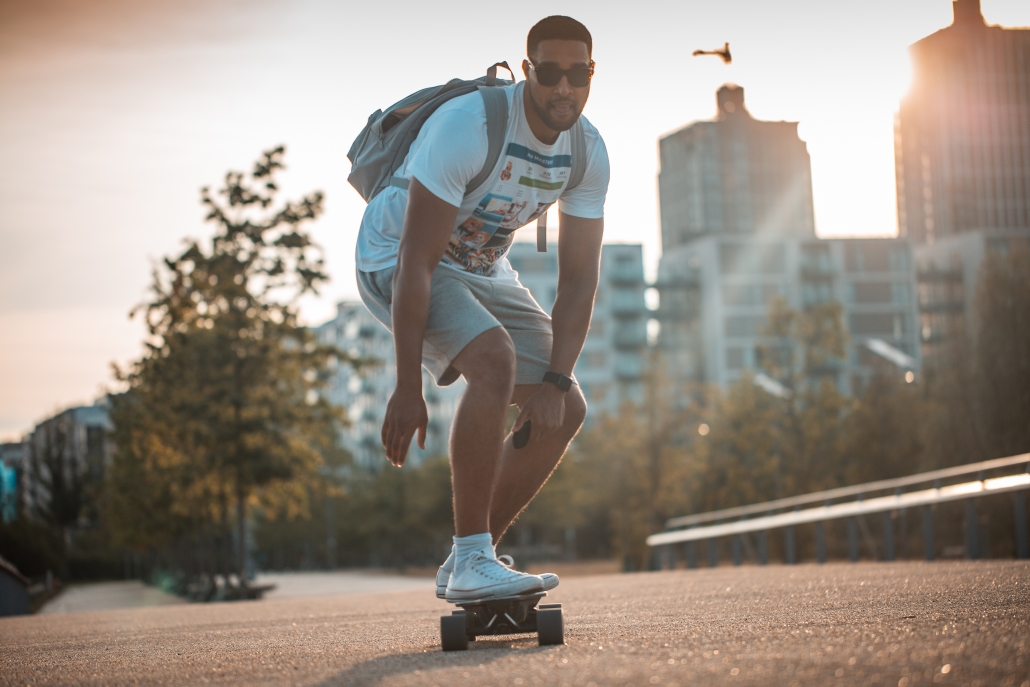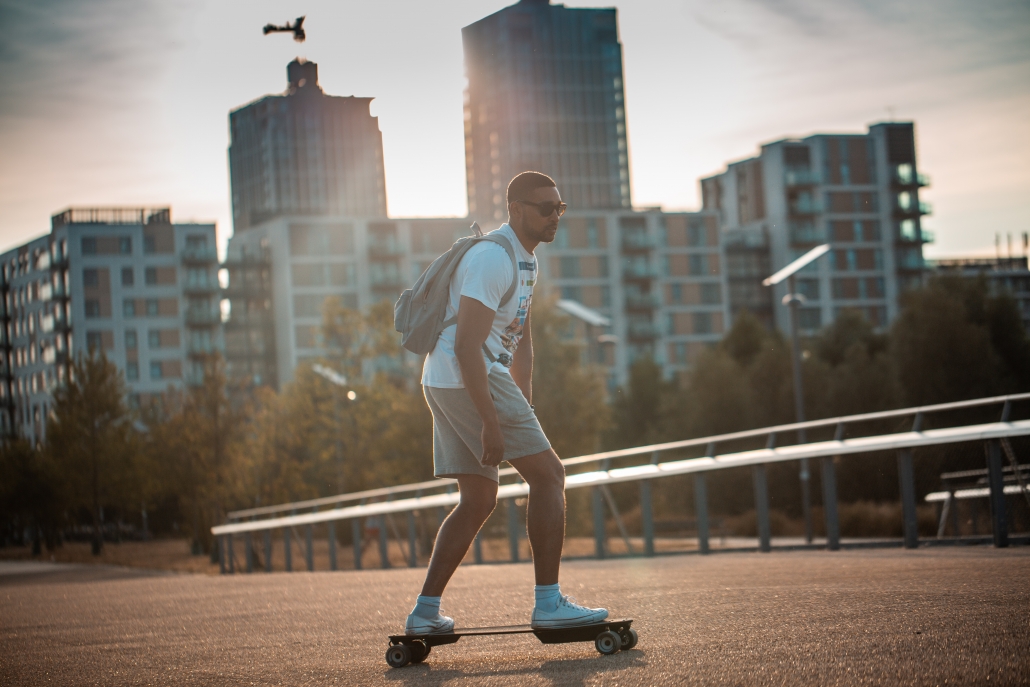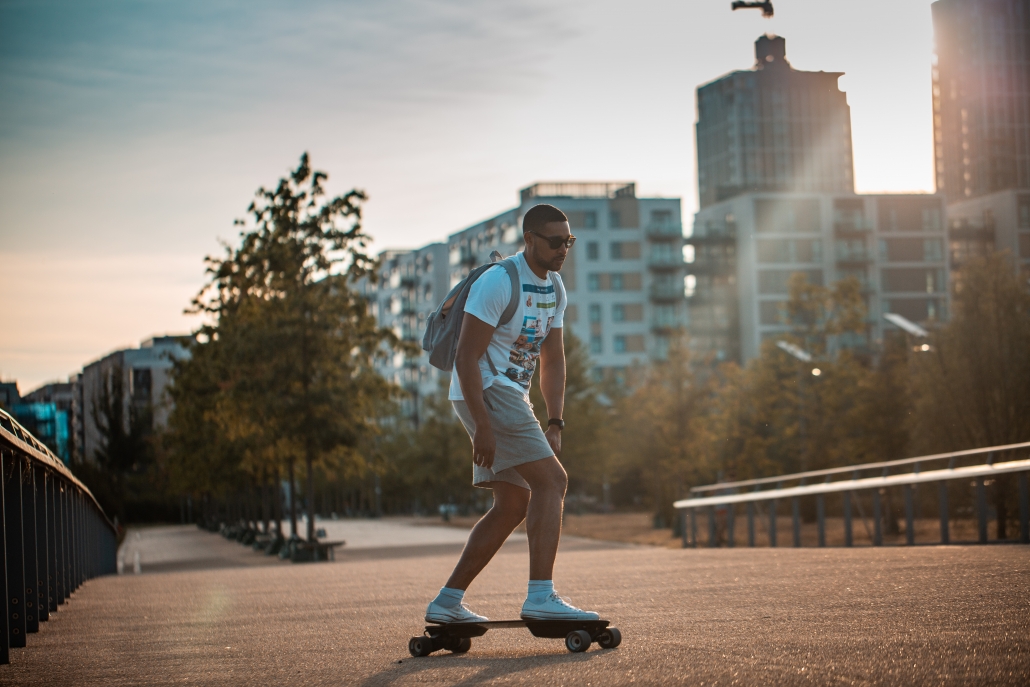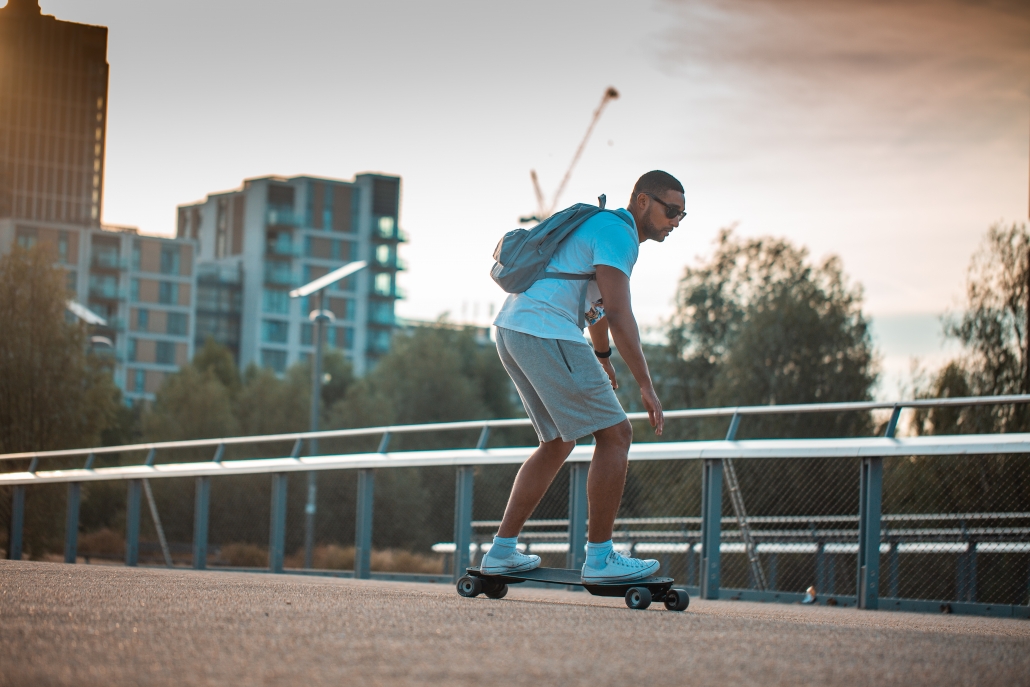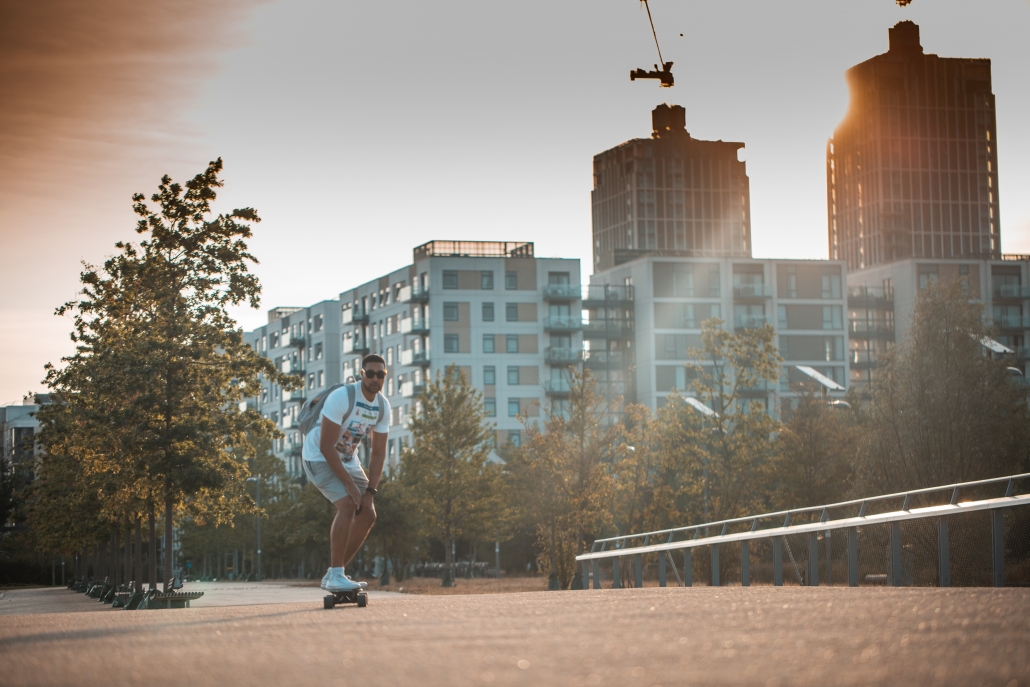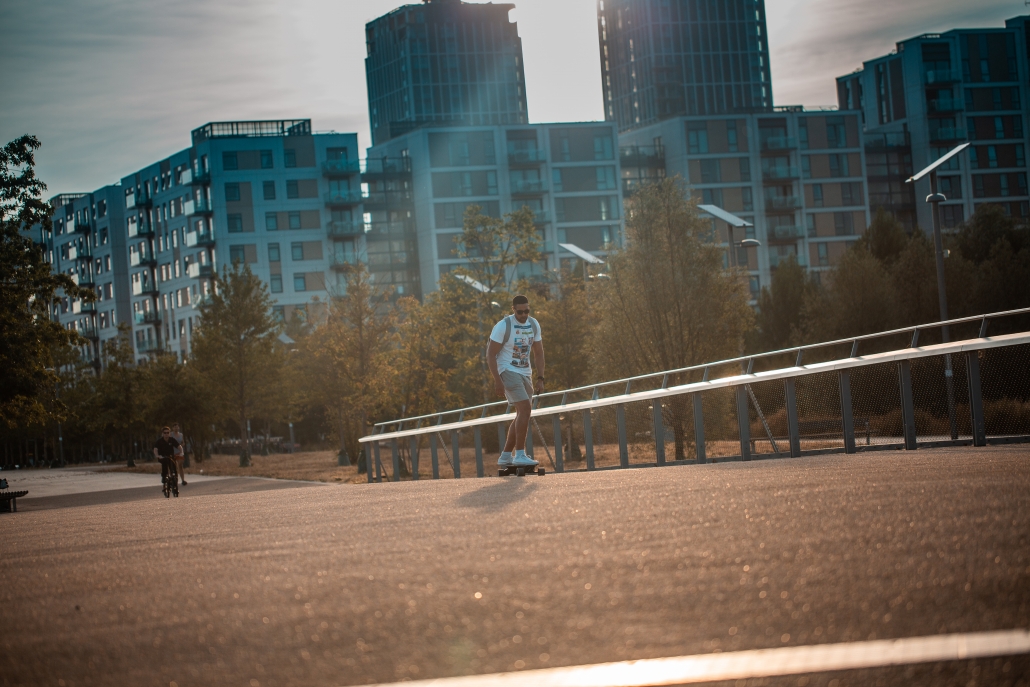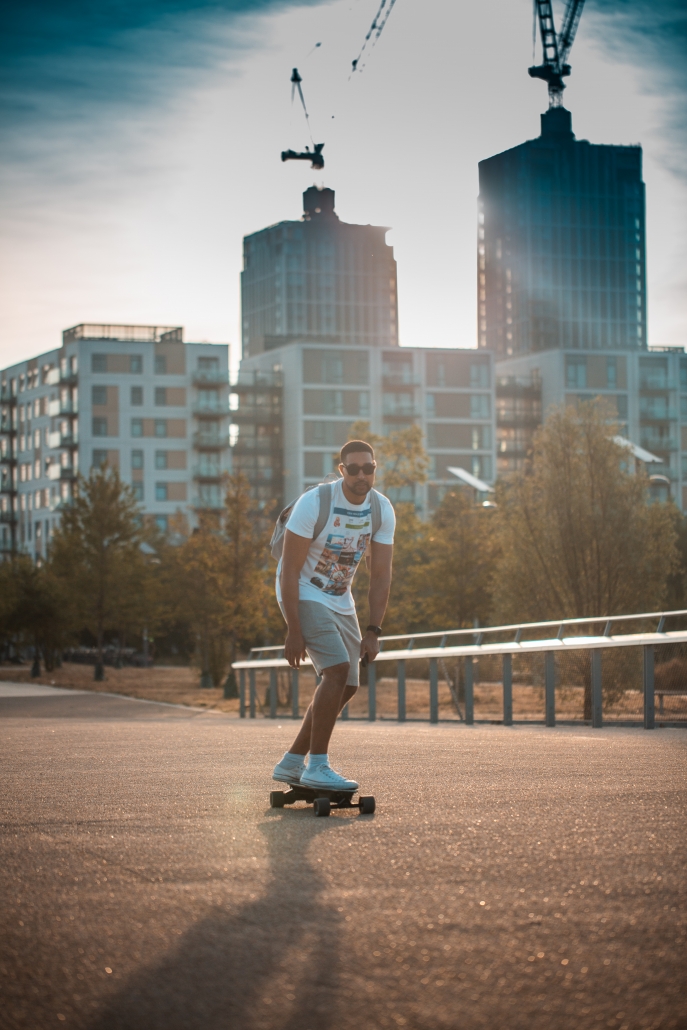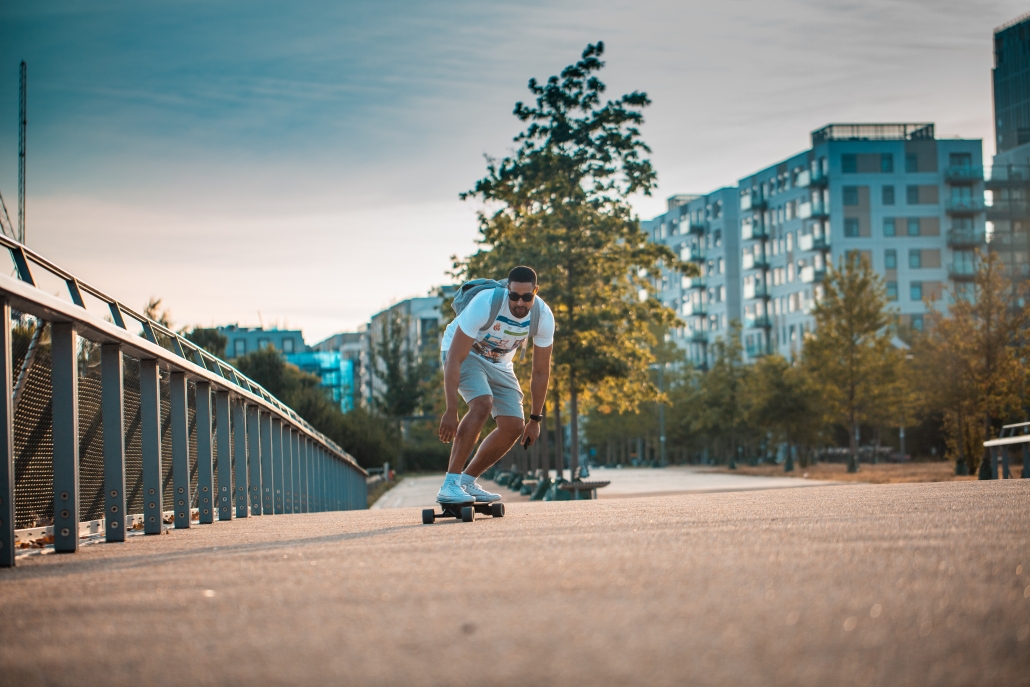 It's really fast and even though a 2mph increase in speed doesn't feel like a lot. Especially for those that drive 2mph is nothing.
However, when it is just you and the board and the open road. Boy oh boy, 2mph is HUGE! The top speed is only eligible for those that use the 'hyper' speed mode on the board. We advise riders to get used to all the other modes first before they go IN! As electric skateboards do take some getting used to. It's not a case of getting on and pushing go! You need to practice!
Comparison
Here's a comparison between the previous generations Boosted Board, Boosted Board 2nd generation + Extended Range Battery, and the top of the range current generation of Boosted Boards the Boosted Board Stealth:
Boosted Stealth
Boosted Board 2nd Generation + Extended Range Battery

Range
Up to 14Miles
Up to 7Miles / 14Miles (Xtended Range)
Hill Climb
Up to 25% Grade
Up to 25% Grade
Weight
17lbs
15.6lbs
Power
2,100 Watts
2,000 Watts
Deck
Super Flex Composite Deck

Flexible Bamboo
Trucks

190mm CNC Precision Machined
Composite Steel
Remote
Ergonomic Bluetooth Remote
Ergonomic Bluetooth Remote
Top Speed
Up to 24 Mph
Up to 22mph
Ride Modes

5 Ride Modes

3 Modes for Normal
4 Ride Modes for Xtended Range

Dimensions
11.3in (w) 38in (L) 5.7in (H)
11in (w) 38in (L) 5.2in (H)
Brakes
Regenerative Brakes

Wheels
Boosted Stratus 85mm

Orangatang 80mm
App

iOS and Android
iOS and Android
Charging Time
1hr 45mins

1hr 30mins – 2hrs
Price
The current cost of a Boosted Board stealth at the time of writing is $1699.99 (UK) $1599 (US ex-VAT) the 'Boosted Plus' is $1499.99 (UK) $1,399 (US ex-VAT)
To purchase your own Boosted Stealth please click here!
Keep up to date with everything How To Kill An Hour why not sign up to our newsletter! Simply click here to get a dose of How To Kill An Hour in your inbox each and every week!
http://wp.freedomofcreation.co.uk/howtokillanhour/wp-content/uploads/sites/65/2018/09/IMG_0013.jpg
3840
5760
billywright
http://wp.freedomofcreation.co.uk/howtokillanhour/wp-content/uploads/sites/65/2017/09/htkah-web-logo-2017.png
billywright
2018-09-06 00:34:31
2018-09-11 16:47:17
Best Electric Skateboard Ever? – Boosted Stealth