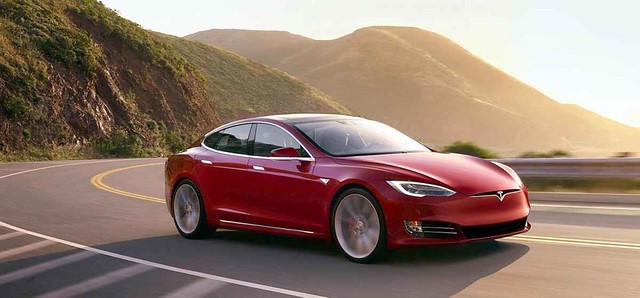 It's "Game, Set, Match" For Tesla, Says Musk
Elon Musk likes to extol the virtues of his car company. But this month, the billionaire mogul has gone a step further, claiming that it's "game, set, match" for the firm in the race to develop autonomous tech. Musk is convinced that no other players in the industry can catch Tesla in the race to develop cars that drive themselves, thanks to the company's unique position.
Game, Set, Match Tesla
Musk points out that Tesla is the only company in the world to make cars, develop autonomous tech in-house and collect vehicle data. It is, in his opinion, a slam dunk, which means that Tesla will continue to outcompete the rest of the market for at least the next five years.
Credit: www.diggita.it/v.php?id=1623397
What does this mean for the "traditional" automakers like BMW and Ford? Are we looking at the end of the traditional auto industry as everyone switches to Tesla's superior tech?
It's worth pointing out that other players could cobble together some form of response. Ford, for instance, could team up with Google's Waymo and start producing cars with the search giant's powerful software onboard. Likewise, BMW could pair up with another third-party provider and install all of the autonomous apparatus it needs as the cars come off the production line. It wouldn't take a genius to work out that part.
The Competition
But all companies, including Waymo, have a problem that Musk's Tesla has solved: the data collection issue. Waymo, the second most driven AI system in the world, has collected about 10 million miles of real-world data through its various testing initiatives. Tesla, on the other hand, says that it has more than 2 billion, meaning that it just has way more data to train its algorithms.
The cars you can find on sites like  Emerald House Of Cars today still offer some pretty decent autonomous technology. Many, for instance, offer lane assist, parking assist, lane warning, blind spot assist and smart cruise control. But these are low-hanging fruit: it's relatively easy to make a car do what you want in controlled conditions and set pieces. It's when the vehicle has to make decisions itself when things start getting complicated. Just reacting isn't too hard, but being proactive is something that machines struggle to do.
How Long Before We Get Autonomy?
Will we get autonomous tech anytime soon? Musk seems to think so. In the interview in which he declared that it was "game, set, match" to Tesla, he said that his cars would be "feature complete" with regards to autonomous driving by the end of 2020, so about 18 months from now. That's the point, he says, where he'd feel comfortable travelling in a Tesla autonomous vehicle.
That's not to say, however, that regulators will agree. Tesla might be ready to go as early as next year, but regulators could spend upwards of a decade working out whether they think autonomy is a good idea. Many conservative regulators may always want a human in the loop. The delay could allow other manufacturers to catch up and overtake Tesla, which isn't what the company wants.
http://wp.freedomofcreation.co.uk/howtokillanhour/wp-content/uploads/sites/65/2019/05/Tesla-How-To-Kill-An-Hour-Car.jpg
298
640
marcusbronzy
http://wp.freedomofcreation.co.uk/howtokillanhour/wp-content/uploads/sites/65/2017/09/htkah-web-logo-2017.png
marcusbronzy
2019-05-17 09:38:16
2019-10-30 15:30:27
It's "Game, Set, Match" For Tesla, Says Musk