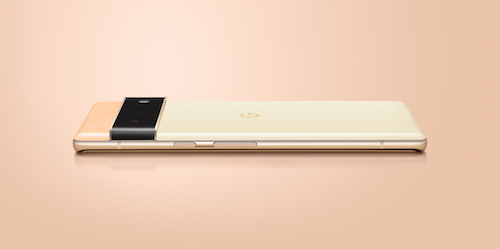 The Pixel 6 and the Pixel 6 Pro have been announced. Brand new phones from Google, completely redesigned. Powered by Google Tensor, Google's first ever processor. They both ship with Android 12. The new Pixel's are fast, secure and smart.
Pixel 6 is an outstanding all-around phone and it starts at only £599. If you want all the advanced capabilities and upgraded finishes, Pixel 6 Pro is the right phone for you, starting at £849.
Powering the new Pixel lineup is Google Tensor, a mobile system on a chip designed specifically around Google's industry-leading AI. Google Tensor enables entirely new capabilities for your smartphone, and makes Pixel 6 and Pixel 6 Pro more helpful and more personal.
Pixel 6 and Pixel 6 Pro Distinct design 
The Pixel has a bold new design, it has a cohesive look across the software on the inside and the hardware on the outside. There is a brand new Camera Bar. This gives the phone a clean symetrical design. Putting the camera front and centre.
The Pixel 6 has a distinctive graphic and vibrant look. There is a matte black metal band. Which complements the expressive versatile colour options. The unibody is polished metal and this transitions into a gorgeous curved glass. All in colours that complement the metallic frames.
Android 12 on Pixel 6
So, the new Android 12 brings a full redesign to the OS, with Material You. It builds on the best features of Android. Focusing on personal customisation, the phone adapts to you.
When choosing a wallpaper the entire UI updates to reflect your wallpaper choice. Everything on Android 12 is more responsive and smoother. At a Glance, which shows up on the home and Lock Screen. This brings a fresh new look and some new capabilities. You'll find what you need when you need it. For example, boarding passes or stats from a workout.
Pixel 6 is again the highest rated phone for security. It includes the next generation Titan M2TM, which works with Tensor security core to protect your sensitive user data, PINs and passwords. Google has extended the support window to at least 5 years of security updates. Giving your phone the most up to date protection.
New Pixel, new camera
Both the Pixel 6 and Pixel 6 Pro have the best advanced cameras on a Pixel. Everything has been improved from the hardware to the computational photography.
Both cameras now have a new 1/1.3 inch sensor on the back. The primary sensor is up to 150% more light. So it allows you to get more detail in your photos and videos. Plus with richer colour, your images will look much better. Both devices have new ultra wide lenses with larger sensors. Allowing you to fit more into the shot.
Pixel 6 Pro has a telephoto lens with 4x optical zoom and up to 20x zoom. As the Pixel Super Res Zoom has been much improved. The ultra wide front camera which records 4K has also been improved.
Smarts
There's a feature called Magic Eraser which makes distractions in your photos easy to disappear with just a few taps in Google Photos. Remove Strangers and objects easily.
Motion Mode like Action Pan and Long Exposure brings movement to your shots. Use Action Pan to take photos of moving cars or footballers. Use long exposure shots to take great photos of waterfalls or vibrant city scenes.
Google Pixel and Google Photos uses Real Tone. Google's team have been working with photographers, cinematographers and colourists to help make the Pixel Camera and auto enhancement features more equitable (fair and impartial). Helping to create beautiful and accurate colours in images.
Smarts and speech
Pixel 6 and Pixel 6 Pro have improved speech recognition and language understanding models. Making every day tasks easier. You can use your voice to quickly type and edit and send messages. Google Assistant will help with adding punctuation, making corrections and inserting emoji's hands free.
Wait Times and Direct My Call, available in the US and in English will make deciding the time to makes calling a business even easier. Before you place a call to a toll-free business number you'll see the current and expected hour by hour wait times for the rest of the week. When you call them, Direct My Call helps you get to the right place. Powered by Duplex technology, Google Assistant transcribes the automated message and menu options for you in real-time and displays them on your screen for you to see and tap.
Translate
Live Translate will message people in different languages including English, French, German, Italian and Japanese. It will detect whether a message in your chat apps is from a different language. If it is, it will offer you a translation. The detection and processing happens on the device so no data leaves the device. Works even without network connectivity. With support for Interpreter mode, you'll also be able to take turns translating what is said in up to 48 languages. Activate Assistant and say "Be my interpreter."
When you get an incoming call, just say "accept" or "decline" without having to use "Hey Google" every time by enabling Quick phrases. You can also "stop" and "snooze" alarms and timers.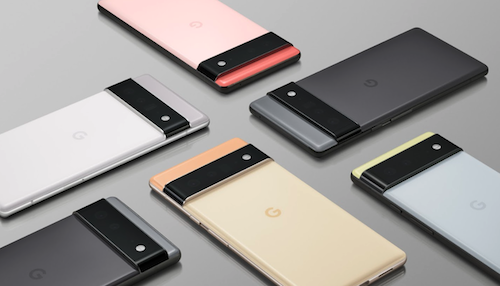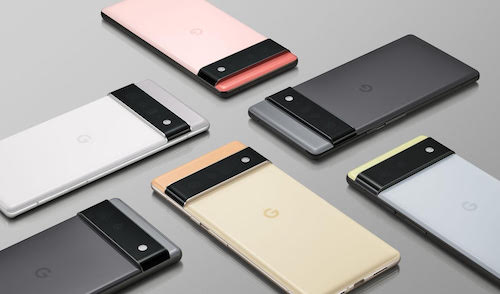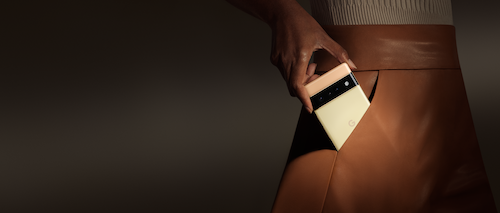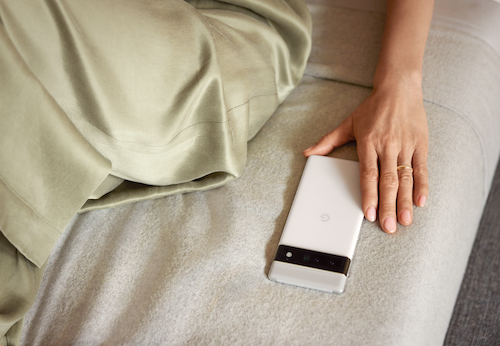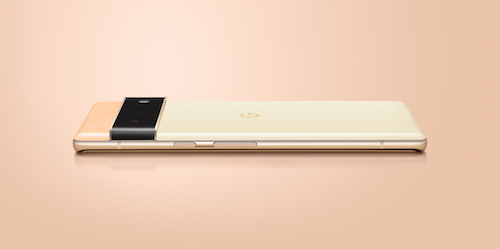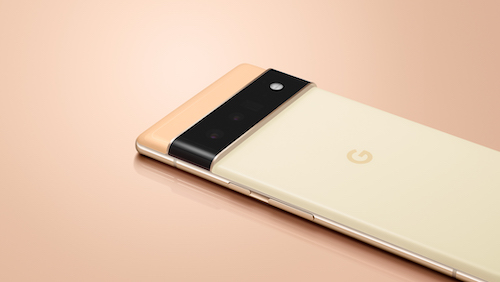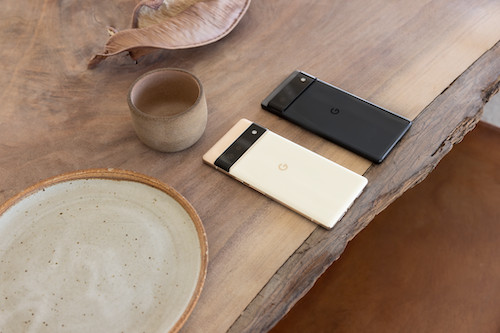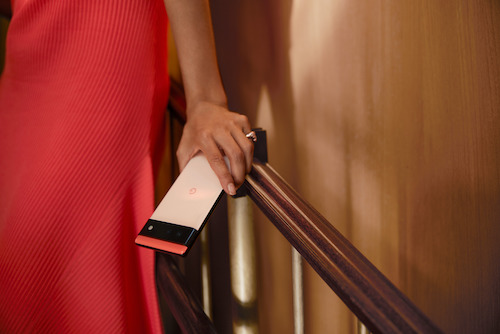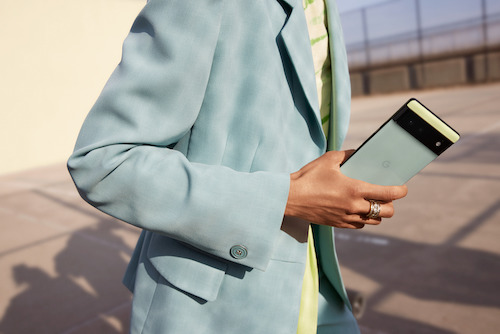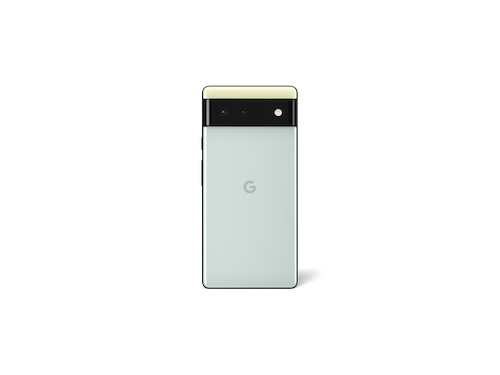 Get your hands on the new Pixel 
Pre-order Pixel 6 today, which starts at £599 and £849 for the Pixel 6 Pro.
The phones will be available on store shelves with all major U.S. carriers starting on October 28.
There's also a new collection of specially designed cases for Pixel 6.
So, for bonus patron only episodes of How To Kill An Hour, ad-free content and more sign up to our Patreon here
Also, listen to the guys chatting about this by clicking here!
Keep up to date with everything How To Kill An Hour by signing up to our newsletter by clicking here!
Furthermore, let us know what you think of the show by clicking here!
Click here to subscribe to our YouTube Channel to see more amazing ways to kill time!
While you are there, follow us on Twitch by clicking here!
http://wp.freedomhost.uk/howtokillanhour/wp-content/uploads/sites/65/2021/10/Google-Pixel-6-Pro-Alt.jpg
249
500
billywright
http://wp.freedomofcreation.co.uk/howtokillanhour/wp-content/uploads/sites/65/2017/09/htkah-web-logo-2017.png
billywright
2021-10-19 21:46:56
2021-11-23 15:01:40
Pixel 6 and Pixel 6 Pro