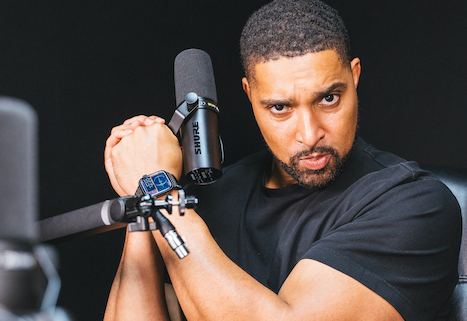 Shure SM7DB: The Rebirth of an Audio Icon
Shure SM7dB: The Rebirth of an Audio Icon
In the ever-evolving world of audio technology, the Shure SM7dB stands as a testament to the marriage of tradition and innovation. This iconic XLR dynamic microphone has undergone a rebirth, combining the beloved sound that enthusiasts have cherished for years with the added convenience of a built-in preamp. The result is a tool that caters to the needs of podcasters, streamers, and musicians, ensuring pristine vocals in any recording environment.
The Icon Reborn
The Shure SM7dB resurrects the audio icon, offering the timeless sound that users have cherished while integrating a built-in preamp. This inclusion of a Shure-designed preamp provides ample gain, up to +28 dB, eliminating concerns about audio interfaces lacking the necessary power for optimal results. Ideal for podcasters, streamers, and musicians, this latest iteration simplifies the process of achieving impeccable vocals in any recording setup.
How Does it Work?
The SM7dB's Shure-designed preamp adds a new layer of versatility to this legendary microphone. With the ability to provide up to +28 dB of gain, the preamp preserves the mic's iconic frequency response. Compatibility is not an issue; all you need is an interface or mixer offering +48V of phantom power to operate the preamp seamlessly. For those who prefer the classic SM7B performance without the preamp, a simple flick of the switch to the left activates the "bypass" mode.
Why is it Better?
All the Gain You Need
Never worry again about whether an audio interface can deliver the necessary gain for outstanding results. The SM7dB eliminates the need for clunky in-line preamps and other accessories, ensuring you capture the classic SM7 tone effortlessly, regardless of your recording environment.
The Sound You Always Wanted
The SM7dB boasts excellent rear-rejection and a textbook cardioid pick-up pattern, isolating your voice from background noise. This makes it ideal for less-than-ideal recording spaces, providing the clarity and precision you need for professional-grade recordings.
Boost, or No Boost
Whether miking loud sound sources like a guitar cab or recording quiet vocals for a podcast, the SM7dB offers flexibility. Use the +18dB boost or bypass the preamp entirely, adapting to the unique requirements of each recording scenario.
Devil is in the Details
Shure engineers have meticulously ensured that the SM7dB maintains the same sound signature as the original SM7B. Regardless of whether the preamp is activated, users can expect the same exceptional detail in their recordings, thanks to the proven dynamic cartridge and a frequency range of 50 to 20,000Hz.
Hear all the Highs and Lows
The SM7dB goes beyond expectations by delivering a truly natural-sounding audio experience. Its custom Shure-designed built-in preamp, featuring technology licensed from Cloud, has been carefully crafted and tuned by Shure's expert engineers. This ensures that the iconic SM7 sound remains unchanged and unaltered, ready to be embraced by generations to come.
Explore more episodes by listening to How To Kill An Hour.
http://wp.freedomhost.uk/howtokillanhour/wp-content/uploads/sites/65/2023/11/Marcus-Defender-25.jpg
701
467
marcusbronzy
http://wp.freedomofcreation.co.uk/howtokillanhour/wp-content/uploads/sites/65/2017/09/htkah-web-logo-2017.png
marcusbronzy
2023-11-09 14:17:53
2023-11-09 14:17:53
Shure SM7DB: The Rebirth of an Audio Icon