Is FIFA The Greatest Sports Video Game Ever Made?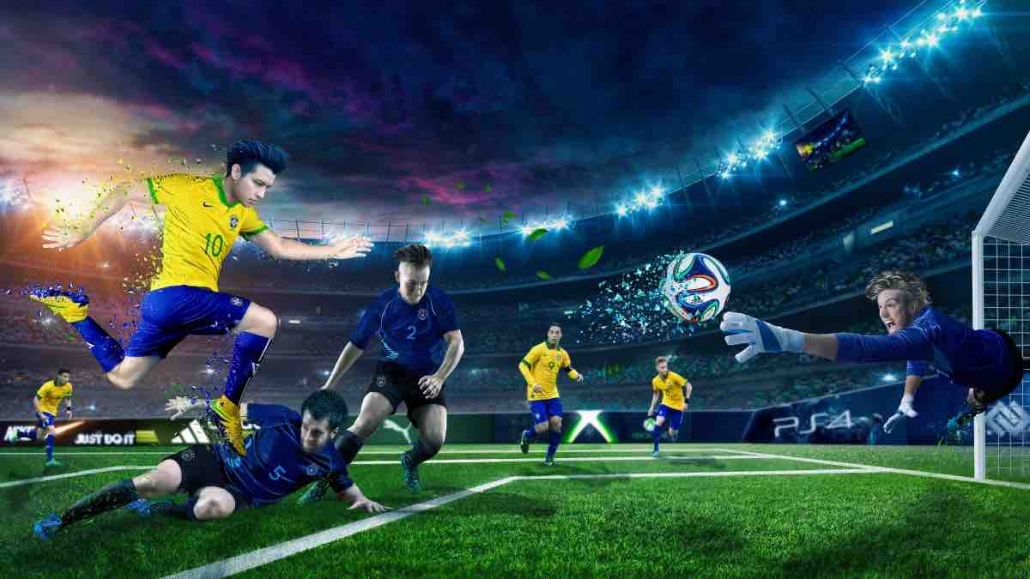 Unless you have been living under a rock for the past decade or two, you can't have failed to notice the domination of the FIFA franchise when it comes to soccer video games. From the lowly Nintendo 64 all the way up to the exquisite Xbox with its online gaming, FIFA has been the stalwart of sports gameplay. But is it the best ever? There have been plenty of games that have emerged in the meantime, with basketball, ice hockey, the Olympics, and tennis all making a play for the best sports video game. Even Mario has tried to muscle in on the sports video game action. So which is the best? Let's take a look.
FIFA
The FIFA video games are epic. Every year the new season is released, players choose to camp outside stores to be the first to experience the enhanced ball control, less clunky graphics and momentous gameplay. With the recent explosion of online gameplay, the game has taken on a whole new dimension. While watching the replays of Ronaldinho's free kicks was the highlight of FIFA 07, now you can click here to purchase FIFA coins, play against individuals from across the globe, and even manage your favorite teams, heading to the transfer market and perfecting your dream team. You can play in a league, you can venture to the World Cup or you can just have a kickabout. An awesome game!
NBA Street
For the ultimate in fun gameplay, NBA Street takes some beating. With quirky characters, a cartoon style graphic and smooth gameplay, the flexibility of this basketball game meant that you really had to learn the expert moves to get your slam dunks flowing. Three pointers were hard to come by, but if you managed to unlock Stretch, your team would be enhanced to the point where his afro could boost the morale of your team. The moves were cool, the soundtrack was epic, and you would spend your youth trying to perfect the dribble techniques in your back garden. This is an experience for those who yearn for a simpler and more straightforward fun sort of game.
SSX Tricky
Snowboarding had never been so cool in 2001. The winter sport phenomenon was just taking off, and salopettes were being replaced with cooler winter gear. SSX Tricky allowed you to choose your character and embark on a race or a simple trick practice course. Accruing points gave you the gameplay buzz you needed with jumps, flips and spins creating epic moves on the powder. If you enjoy bright graphics, and a simple formula for fun, SSX Tricky was your sort of game.
Punch Out
No sports game list would be complete without a clunky classic from Nintendo. This boxing game was ridiculously simple and a bit of a free for all hitting the A button on your NES control pad as fast as you could, but it was great family fun. The Indian boxer had a tiger as a coach, so the game wasn't hugely politically correct. But it was of its time and a huge forerunner to the boxing games of the twenty first century.
FIFA probably has the edge over its rivals, purely for longevity if nothing else, but there are plenty of epic sports video games worthy of a replay.
http://wp.freedomofcreation.co.uk/howtokillanhour/wp-content/uploads/sites/65/2019/04/Fifa-How-To-Kill-An-Hour.jpg
675
1200
marcusbronzy
http://wp.freedomofcreation.co.uk/howtokillanhour/wp-content/uploads/sites/65/2017/09/htkah-web-logo-2017.png
marcusbronzy
2019-04-03 09:04:41
2019-10-30 11:31:25
Is FIFA The Greatest Sports Video Game Ever Made?