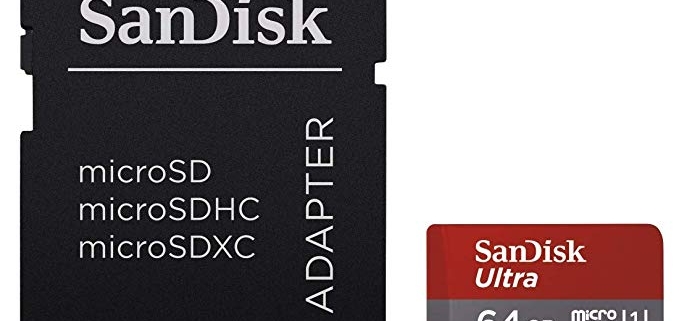 5 Black Friday Memory / Storage DEALS!
Here at How To Kill An Hour, we understand how frustrating it can get when you run out of memory. You need all the data on the hard drive and there's nothing you can delete. Or you are on set and you need all the rushes just in case you need them in the edit. Or your phone has run out of memory whilst on holiday and there is nothing you want to delete. It can get so frustrating! However, there are solutions! So, we have devised a list of 5 great memory products for you to get your teeth stuck into this Black Friday event on Amazon! (16-25th Nov)
SanDisk Ultra 64GB microSDXC Memory Card + SD Adapter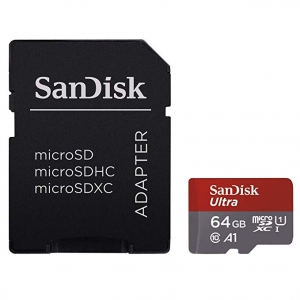 This little device may just be the best memory deal we have seen on Amazon over Black Friday. At just £8.79 you'll be receiving a whopping 64gb of storage! You don't have anything that uses MicroSD? Fear not! This particular product comes with an adapter allowing you to place the memory card into a plethora of other products that take the larger SD cards.
At 100mb/s you cannot go wrong and for £8.79, what are you waiting for? It holds up to 1200 photos, 160 albums and 320mins of Full HD video. This little device is a beast and is perfect for all the content creators and hobbyists alike. (Purchase here)
SanDisk Ultra 64GB Dual USB Flash Drive USB M3.0 up to 150 MB/s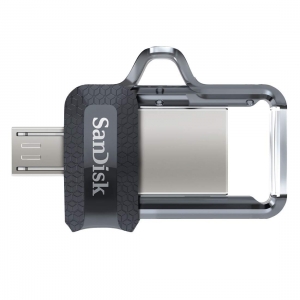 This one is for all the Android owners out there. If your particular Android phone supports USB OTG:
USB On-The-Go (OTG) is a standardized specification for USB connections that allows a device to read data from a USB connection without requiring a PC. The device is basically becoming a "USB Host", which isn't an ability every gadget has. (makeuseof)
With this nifty little device you can back up your phones photos, videos and even contacts to it. It's high speed usb 3.0 and can transfer data up to 150mb/s. SanDisk's own Memory Zone app lets you easily manage your photos and videos. The mini USB end connects to your Android OTG phone/tablet and then once it has backed up on to the device you can connect the regular USB side to your computer and transfer all the data off of it! A perfect back up solution! (Purchase here: £10.78)
SanDisk Ultra SDHC Memory Card Up to 80 MB/s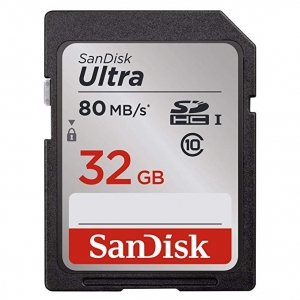 This particular SD card is not as fast as the other ones we have listed here, however, it is the price that has drawn us to this. £5.99! SIX QUID basically. SIX QUID FOR 32GB of storage! Incredible value! That's 53p per gig!
It may only transfer at speeds of 80mb/s but, that's a small price to pay considering the amount of money that you're spending on this memory card. What's a few minutes more of your life when you're getting this much incredible value for something that's as big as 32gb! 160mins of HD Video (720p) and 80mins of FULL HD video (1080p)  – We dare you to find a better memory card for this low priced from a massive company like SanDisk. Incredible value!
SanDisk SDCZ48-128G-U46 Ultra USB Flash Drive USB 3.0 Up to 100 MB/s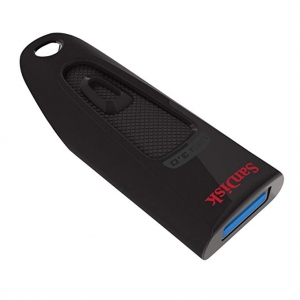 This product is designed to be carried around with you transferring data, more so than recording directly on to it with a camera. This is more for when you are going from home to the studio and you want to take your work with you but not the laptop. That's always been a bit of a struggle with the large file sizes that everything is these days. Well with this 128gb giant of a USB Stick (the size of the memory, not the stick as it's tiny!) you can carry so much more. Plus with SanDisks own SecureAccess software you can password protect and encrypt the data on it, so if you were to lose it you can be safe in the knowledge that the data is untouchable.  Plus with transfer speeds of 100mb/s all your files will take no time at all to be transferred from home to studio! (Purchase Here: £16.99)
SanDisk microSDXC UHS-I card for Nintendo Switch 64GB

So it's Christmas Day and you've cracked open a Nintendo Switch and a gift card to download all the latest games, however, you've downloaded Zelda, Mario Kart, Mario Odyssey, Fifa 19 and you really want one more game to round off a great set of titles: Super Smash Bros! You've ran out of space, but there's literally nothing you want to get rid of. You'll have to go without. Not while How To Kill An Hour is here! Just extend the storage capacity!
With the Sandisk MicroSD built specifically for the Nintendo Switch! This bad boy gives you 64gb of storage, allowing for a ton more games to be installed on to your device. With a transfer rate of 100mbs a second you'll be ready to play in no time and for £15.99 you cannot go wrong! (Purchase here)
http://wp.freedomofcreation.co.uk/howtokillanhour/wp-content/uploads/sites/65/2018/11/Sandisk-MicroSD.jpg
679
679
billywright
http://wp.freedomofcreation.co.uk/howtokillanhour/wp-content/uploads/sites/65/2017/09/htkah-web-logo-2017.png
billywright
2018-11-21 11:25:28
2019-02-13 08:32:19
5 Black Friday Memory / Storage DEALS!