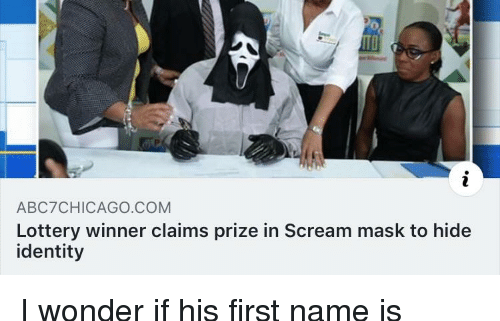 Lottery Winner: Would you go public?
Winning the lottery would be amazing wouldn't it. A life free of financial worry, no need to care about if you're going to make it to the end of the month. No need to not go somewhere to save some pennies. You can literally do anything you want. Money will solve a lot of problems. Having enough money to pay off your mortgage. Or even a house for that matter. Will always have food on the table, owning a car or having enough money to use public transport often. Having enough clothes on your back. But would YOU go public if you won vast sums of money on the lottery, or made a surprise fortune on the stock market, inheritance, or through Swyftx in New Zealand?
Turns out that just 1 in 10 would go public if they won. Just 1 in 10!
Majority of adults wouldn't go public if they won lottery BUT fame would convince them to do so.
Twice as many men than women would go public just to be on television.
New study shows gambling awareness and behaviour and pinpoints the jackpot hotspots.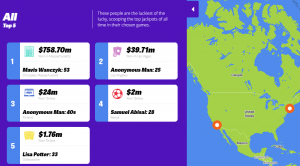 The UK is a nation of gamblers. With only 2% of us here in the UK never gambled, according to new research. The study looked into adults gambling habits. Subsequently looking at how often they place bets and what they're gambling on. Furthermore the study also looked at what would encourage them to go public if they were to win £1M or more.
Gambling awareness is only at 2%. Shockingly 48% of UK Adults weren't aware that the 2p and 10p slot machines is a form of gambling. Nor do 40.1% of those surveyed were aware that Bingo too is a form of gambling. This compared to 50.7% Millennials and Gen Z's awareness that they do not consider online slots to be gambling, with 79.7% of Over 55's thinking they do (class as a gambling activity)
Shockingly 11.9% of the same group of people (Millennials/Gen Z) do not consider sports bets, slots, scratchcards, casinos or the lottery to be a gambling activity.
During the study, it was found that women have less gambling awareness than men. With 11.1% of females incorrectly identifying any activities listed as gambling compared to 8.4% of males.
Lottery Jackpot.
When surveyed people were asked what would they do if they did win £1M or more. 12.3% wished to remain anonymous, believing it would be more futile. Believing going public would lead to more control. However, 5.9% said that they'd only go public to gain recognition for a large charitable donation.
It was discovered that those aged 18-24 were more likely to go public than the over 55's (16.4% vs 3%).  Furthermore, 2.5% of adults in the UK (1,263,210) would give up privacy for fame if they won a 7 figure amount.  With twice as many men seek the limelight when compared to women (3.4% vs 1.8%)
Top five most common reasons that would encourage winners of £1m to go public include:
It would be futile to stay anonymous and I would rather have control over it (12.3%)

Recognition for a large charitable donation (5.9%)

To show others that winning the jackpot can be done (5.8%)

Gain help with accounting and banking (5.6%)

To draw attention for a business that might be set up with the winnings (5.3%)
Big Wins
The research study also took a look at the biggest wins around the world and took a look at which activity was the most rewarding to punters. It also went deeper and looked at who won the prizes and where in the world they took place.
In a not-so surprising stat Las Vegas has a lot of the biggest wins. 10 out of 50 of the biggest jackpots since 2000 all came from the gambling centre of the world. With 9/10 top 10 casino jackpots have been won in Vegas. Casinos paying out a total of $196,238,754 across them. One Vegas local even won $110,726 in Bingo!
Out of all the largest sums since 2000, Lottery wins account for 10 of them, when compared to other forms such as sports betting. With all of those wins totally an eye watering $3,989,005,710.
Surprisingly a HUGE number of UK adults have played the lottery at least once (63%) and 55% of UK adults play it at least once a year. With the same number (55%) having played as scratchcard at least once.
For more info and an interactive guide please click here!
Keep up to date with everything How To Kill An Hour by signing up to our newsletter by clicking here!
Let us know what you think of the show by clicking here!
Click here to subscribe to our YouTube Channel to see more amazing ways to kill time!
Follow us on Twitch by clicking here!
http://wp.freedomhost.uk/howtokillanhour/wp-content/uploads/sites/65/2019/03/Image-from-iOS.png
449
500
billywright
http://wp.freedomofcreation.co.uk/howtokillanhour/wp-content/uploads/sites/65/2017/09/htkah-web-logo-2017.png
billywright
2019-03-09 00:00:03
2021-10-10 10:53:25
Lottery Winner: Would you go public?